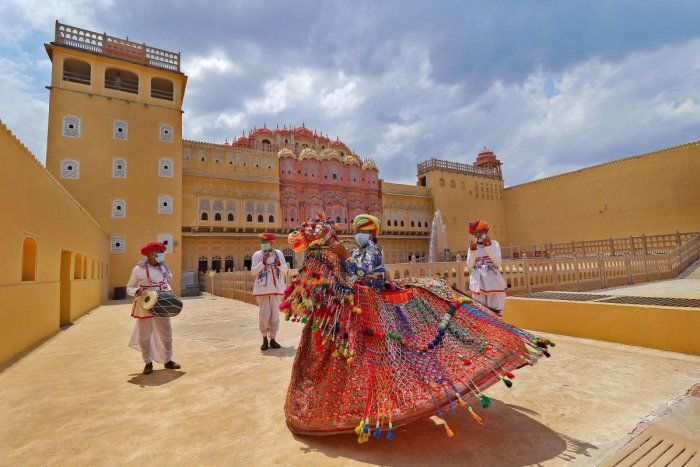 It was the advent of December, with chilly nights and Christmas vibes all around. All my siblings got free in their Christmas holidays and we got the chance to plan for some exciting vacay. We made the decision to visit Jaipur. The weather was perfect for a day of sightseeing in the charming Pink City. I along with my family, headed towards Jaipur and were very excited. This blog will let you know about my experience in this beautiful place.
Sightseeing in Jaipur
The next day, we went to Nahargarh Fort. The fort itself, as well as the view from its high position, were both stunning. The Fort of Amer was our next stop. We went to a well-known restaurant for dinner after an evening spent in and around Amer Fort.
On the third day of our vacation, we decided to go to the local market. Jaipur is well-known for its excellent handicrafts, bandhani costumes, and Jaipuri-designed bed linen.
Chokhi Dhani - Our Next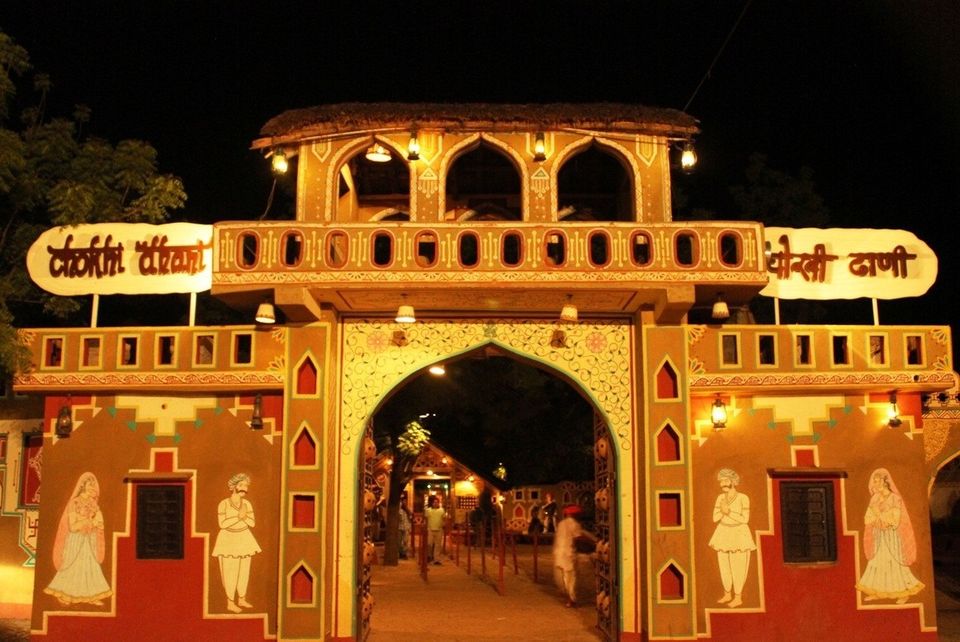 We decided to go to Chokhi Dhani the next day, a gorgeous site that embodies true Rajasthani tradition. Multiple cultural events, as well as exhibitions of Rajasthani art and scrumptious Rajasthani cuisine, are conducted here. This venue embodies the heart of Rajasthan, from camel rides to puppet shows, village games to Rajasthani traditional dances. The facility is exquisitely designed, and it is much more so at night when it is fully illuminated.
The Heavenly City Palace
The Maharaja ruled from the City Palace, which is the main palace in the city. The palace complex contains the Chandra Mahan and Mubarak Mahal, as well as a number of smaller structures. It is situated on Jaipur's north-eastern outskirts.
The City Palace is divided into divisions, each of which is unique in its own manner. The "Sukh Nivas" is embellished with white lining and is painted blue. The dining area is decorated with Mughal themes, silver and glass dining tables, and other ornaments. Mirrors of various sizes adorn the walls, pillars, and ceiling of the "Rang Mandir." "Shobha Nivas" features mirror walls and blue tiles with mica and gold leaf accents.
Unforgetful Hawa Mahal
The Hawa Mahal is a red and pink sandstone monument with a pyramidal construction that resembles a crown. It includes 953 tiny windows, popularly known as 'Jharokhas,' that are adorned with beautiful latticework. The Hawa Mahal palace is divided into five stories, each with a different style of decoration. Inside the main palace, a lovely fountain welcomes you, from which you can ascend to the various stories. The City Palace, Jantar Mantar, and the always-bustling Siredeori Bazar can all be seen from the top of the palace. There is also a tiny museum with some valuable antiquities and miniature artworks.
We shopped for our travel accessories like travel backpacks and many interesting stuffs from Shopify alternative free, much affordable, and very authentic!
The trip went as planned and it was great being in western India. The sightseeing was remarkable, colorful, and full of tradition. The dance represented by women shows how beautifully the culture is preserved. We were all deeply involved in the dance and song being played and how interesting the whole ambiance was made up.