Goa the smallest state of India which is also describe as "Rome of the East" because of its beauty and it's ever green atmosphere. There are several waterfalls in Goa and I have visited most of them but my most unforgatable journey was when I visited Dudhsagar waterfalls. Watching Dudhsagar is really magical as well as breath taking. Heavy load of silver water mesmories ones watching it. The meaning of Dudhsagar is refer to as "Sea of Milk "as several people have believe that dudhsagar is an reference to the shower of water and froth that this huge waterfalls creates as it milky water comes into the water of lake. I visited dudhsagar during the time of monsoon when the flow of the water was at its zenith but am sure that it is equally attractive as it is during the monsoon for whole year.
Amazing picnic spot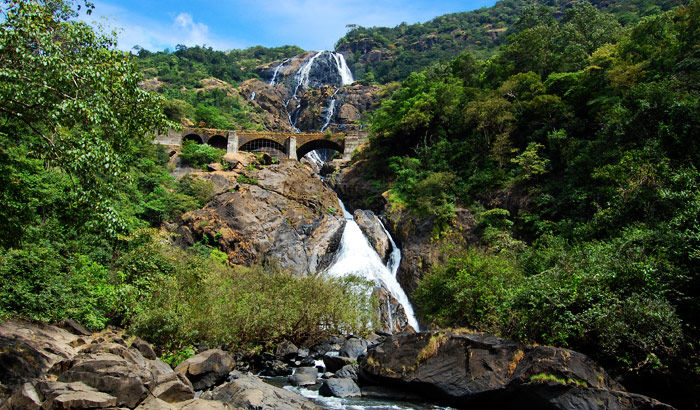 Dudhsagar waterfall is one of the most amazing picnic spot where you can spend quality time with your family. It is one of the most romantic place for couple to visit as it creates amazing natural atmosphere which creates an magical scene of the fairy tale. The most exciting part of my visit to this waterfall was taking bath in cold water of dudhsagar and trekking which is the most amazing part for the people who like adventure like me . Dudhsagar is surrounded with jungle which add more beauty to its existence. Once visiting dudhsagar will always feel that they are part of fairy tale world as its natural and ecofriendly atmosphere mesmories once visiting this waterfall.
Timing of Dudhsagar Waterfalls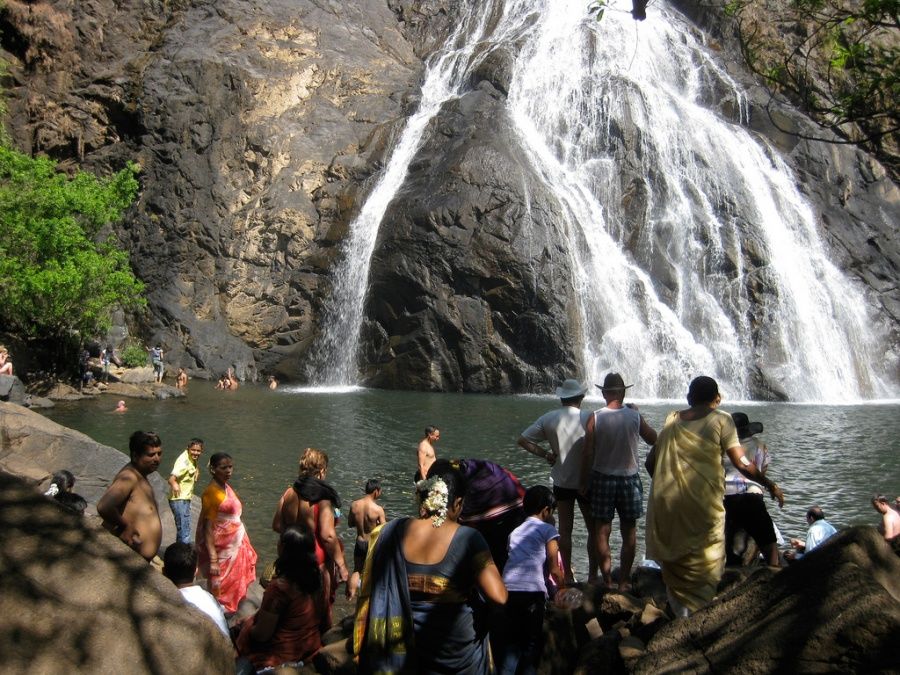 The tours to dudhsagar waterfall begans from September to May. The tours mostly consists of all day trip along with picnic lunch which is surrounded by natural beauty on all the four sides that hypnotise the observer. Secondly tours are also available which arrange one night stay at the bottom of the falls staying in the tents but during the time of monsoon trek is the only way to witness the beauty of waterfall. Apart from this there are some special tours as well which were started by Goa Tourism Development Corporation Ltd which are started on regular basis from 30th October 2016 till 15 March 2017.
Cost of Dudhsagar Waterfalls Visit
This tours started from different parts of Goa on regular basis. The cost is of dudhsagar waterfalls trip is Rs.2000 per head which includes entry fees, Life Jacket, snacks and water bottles along with lunch hence the rates fluctuates from time to time and there are no fix rates.