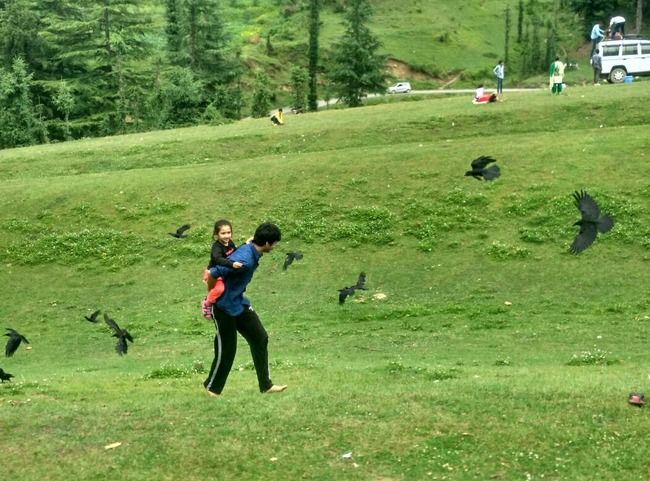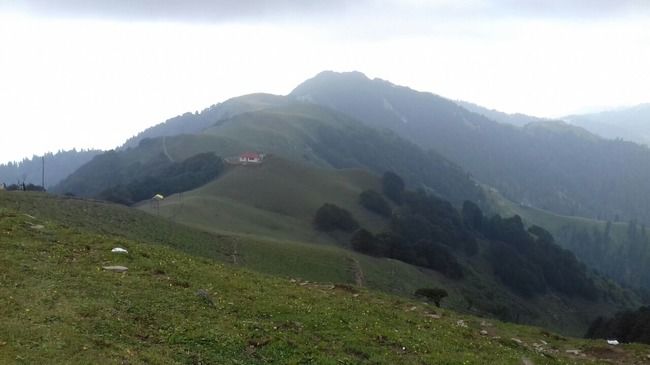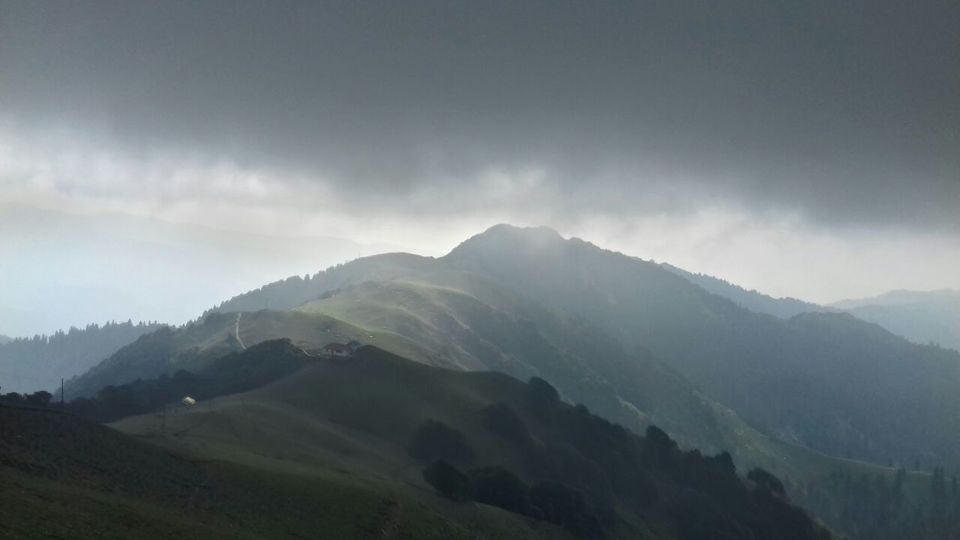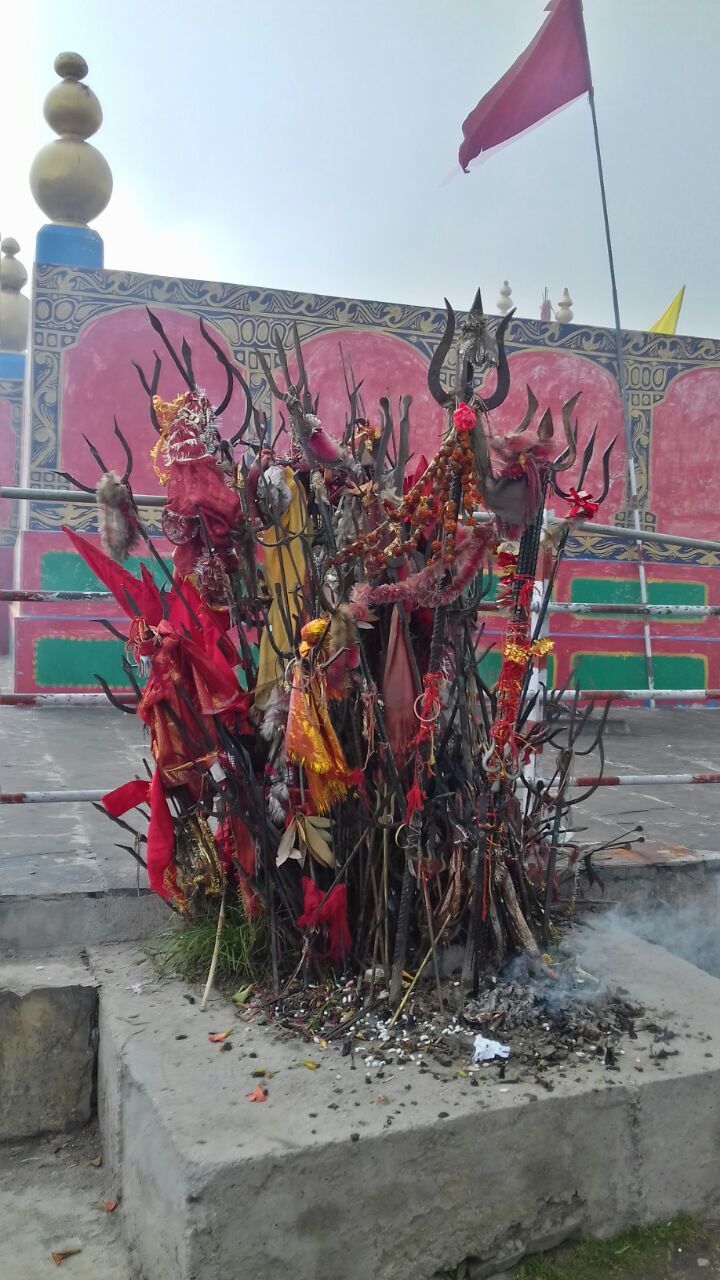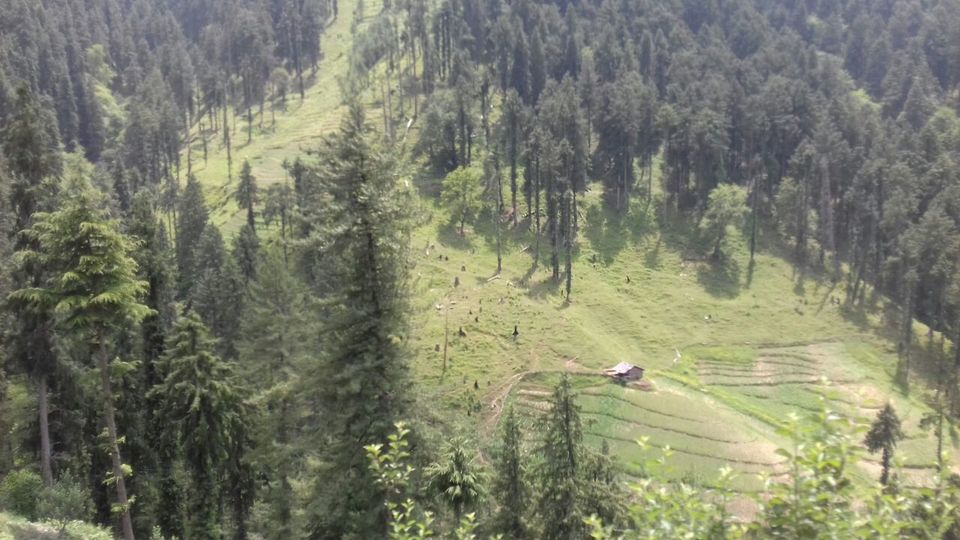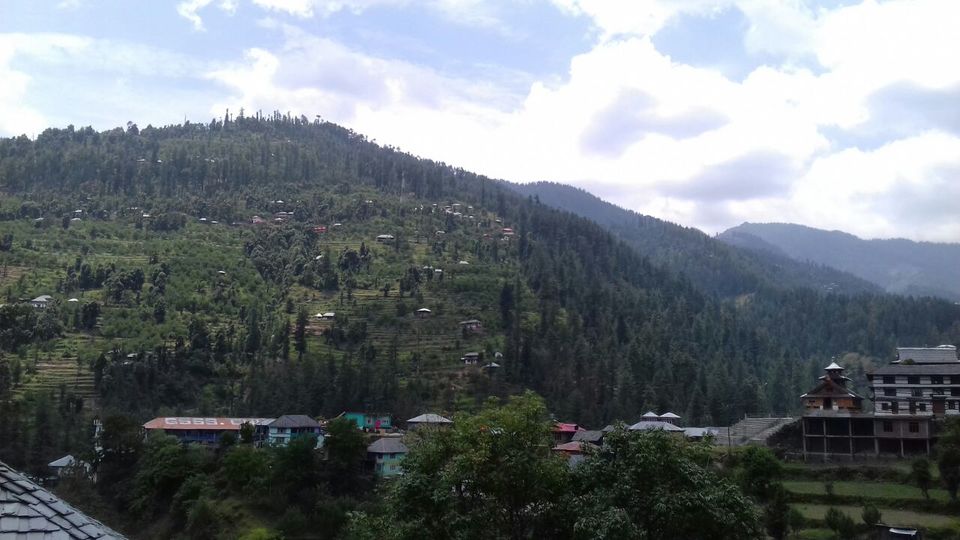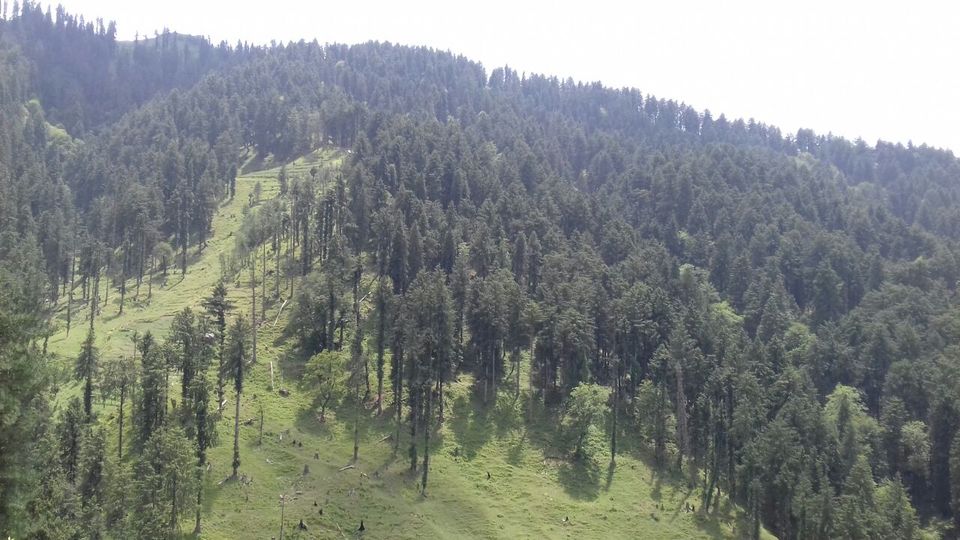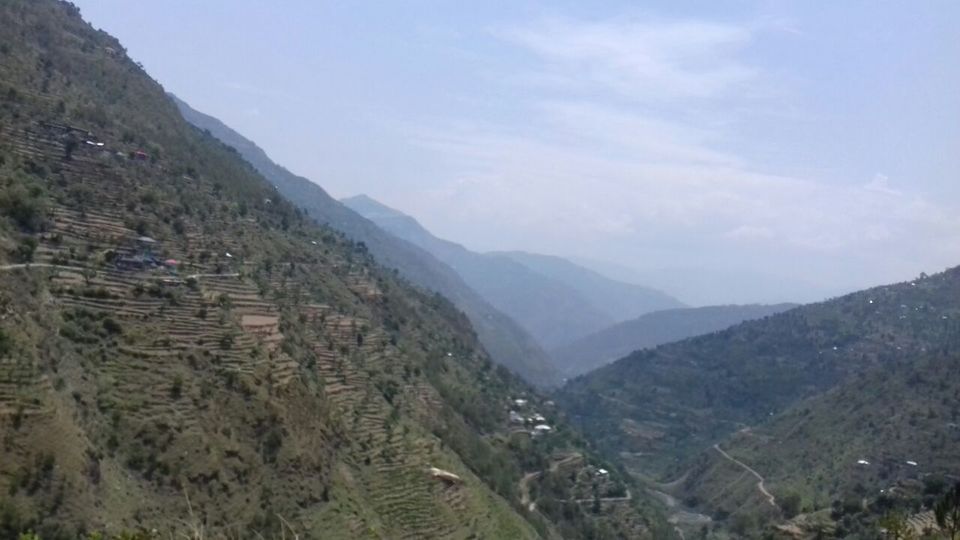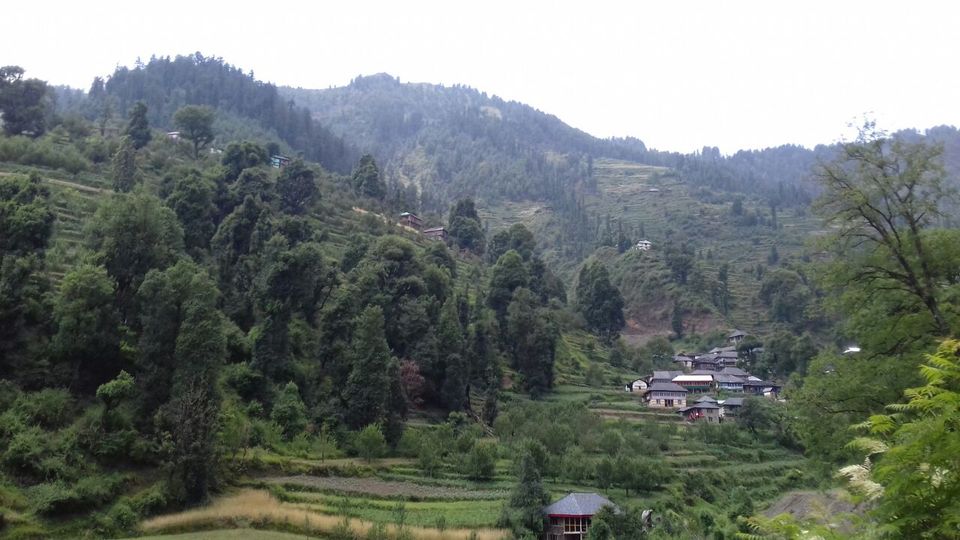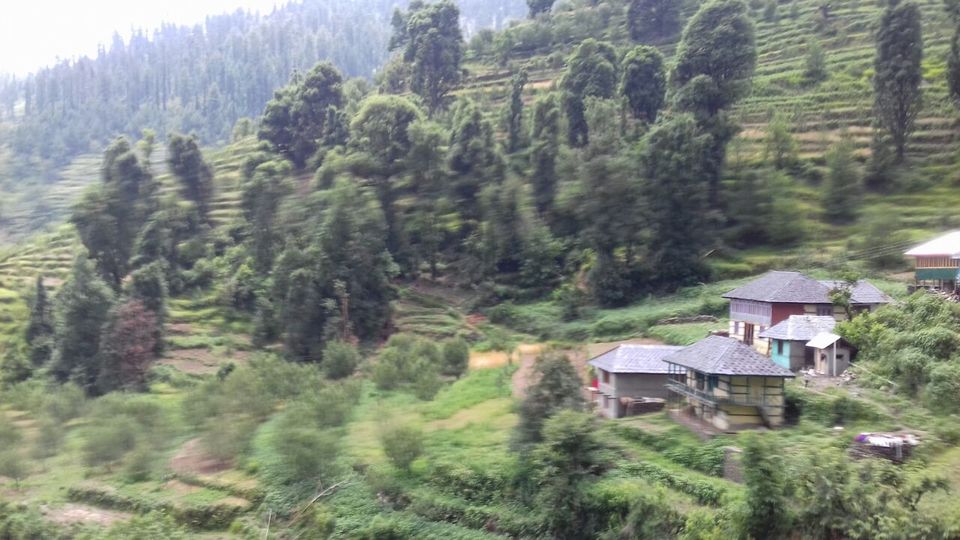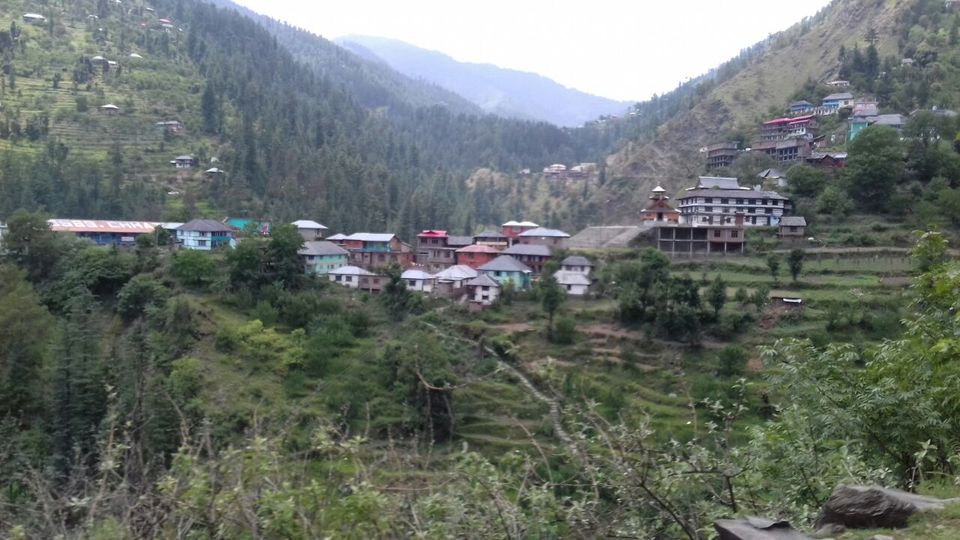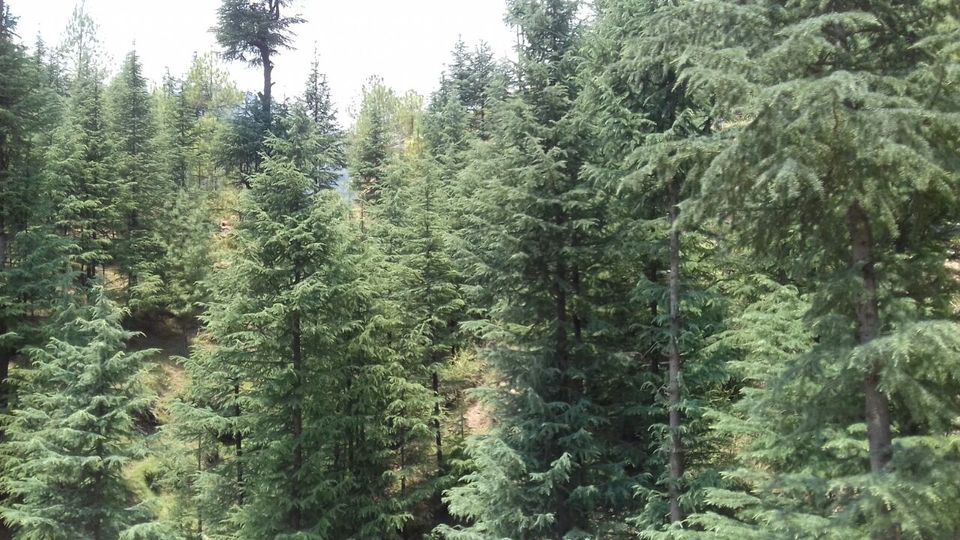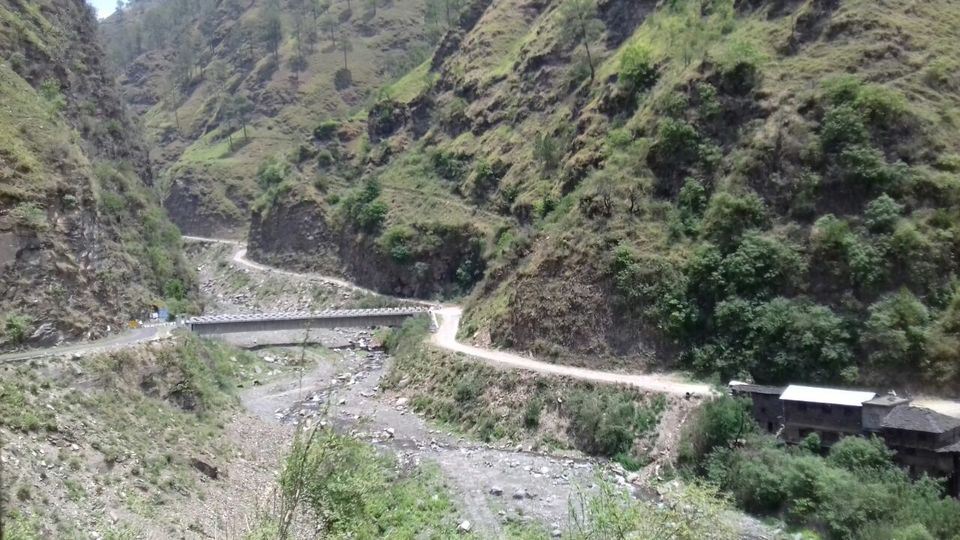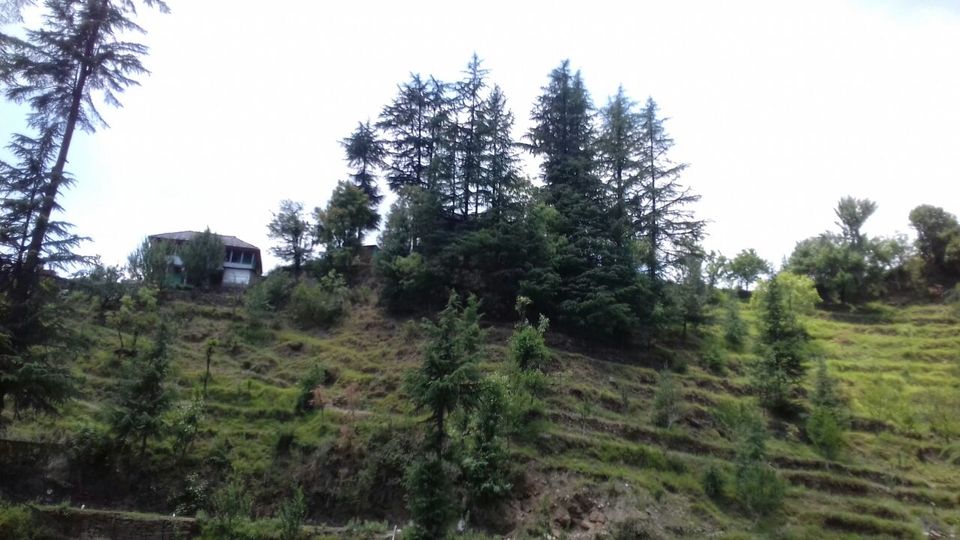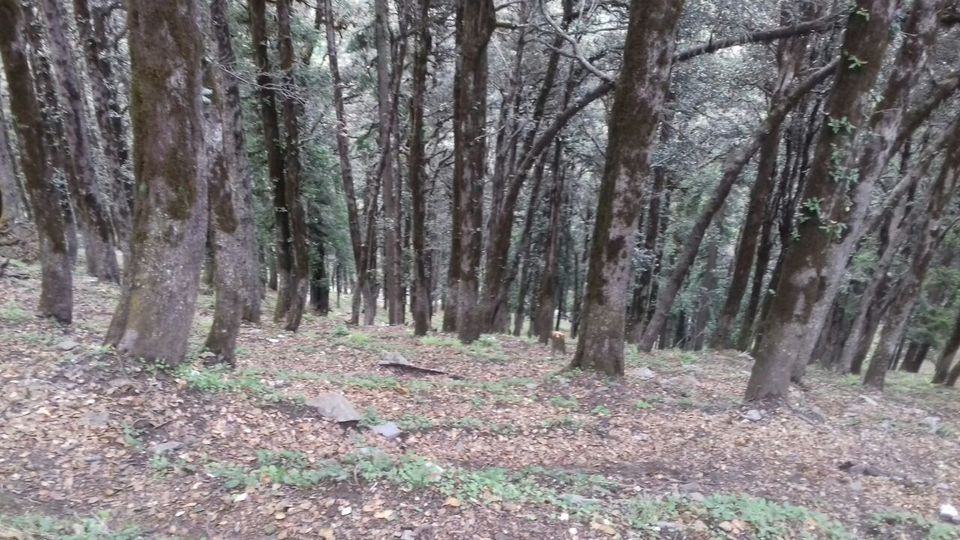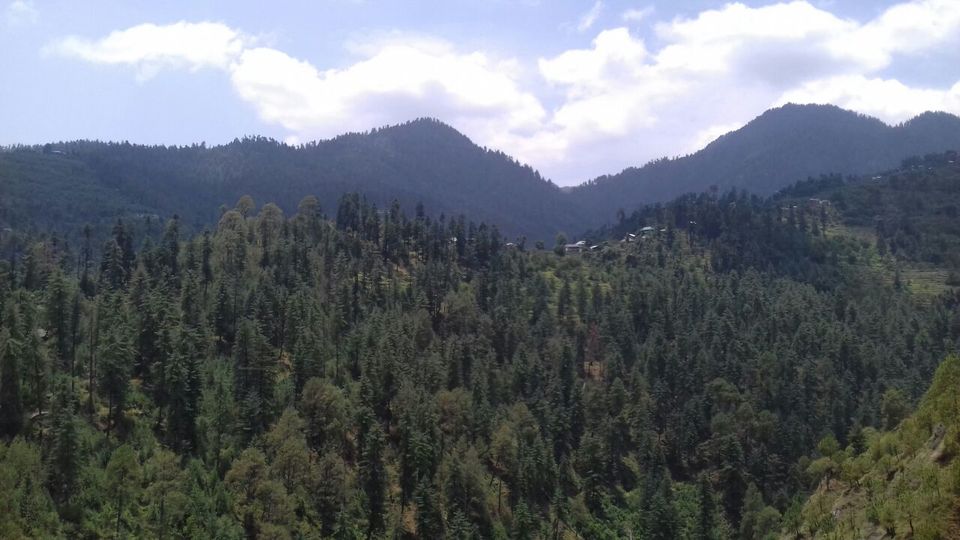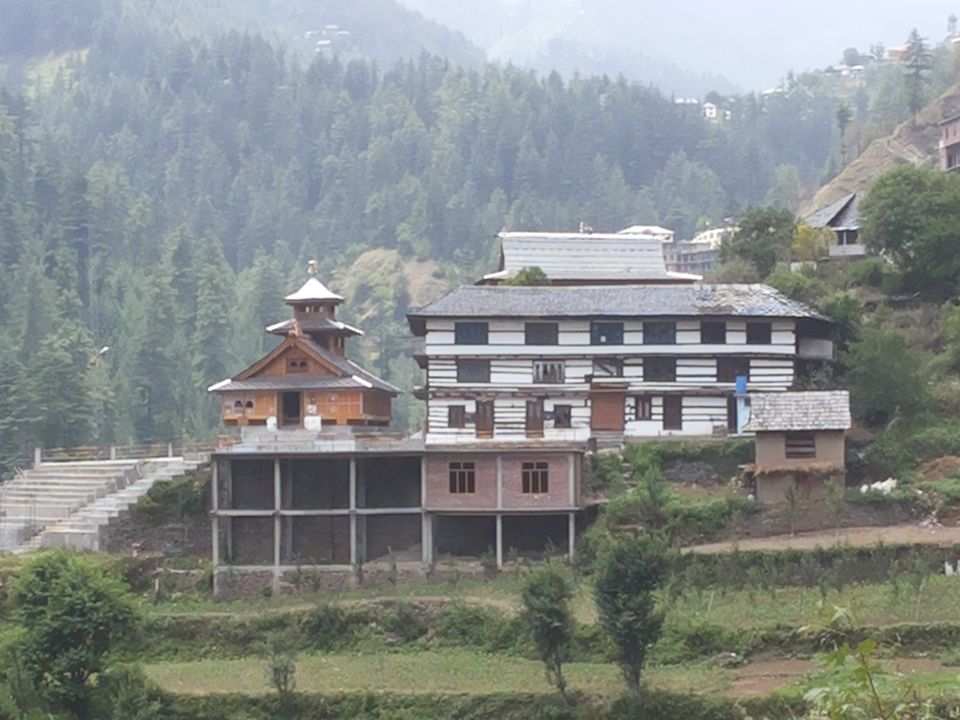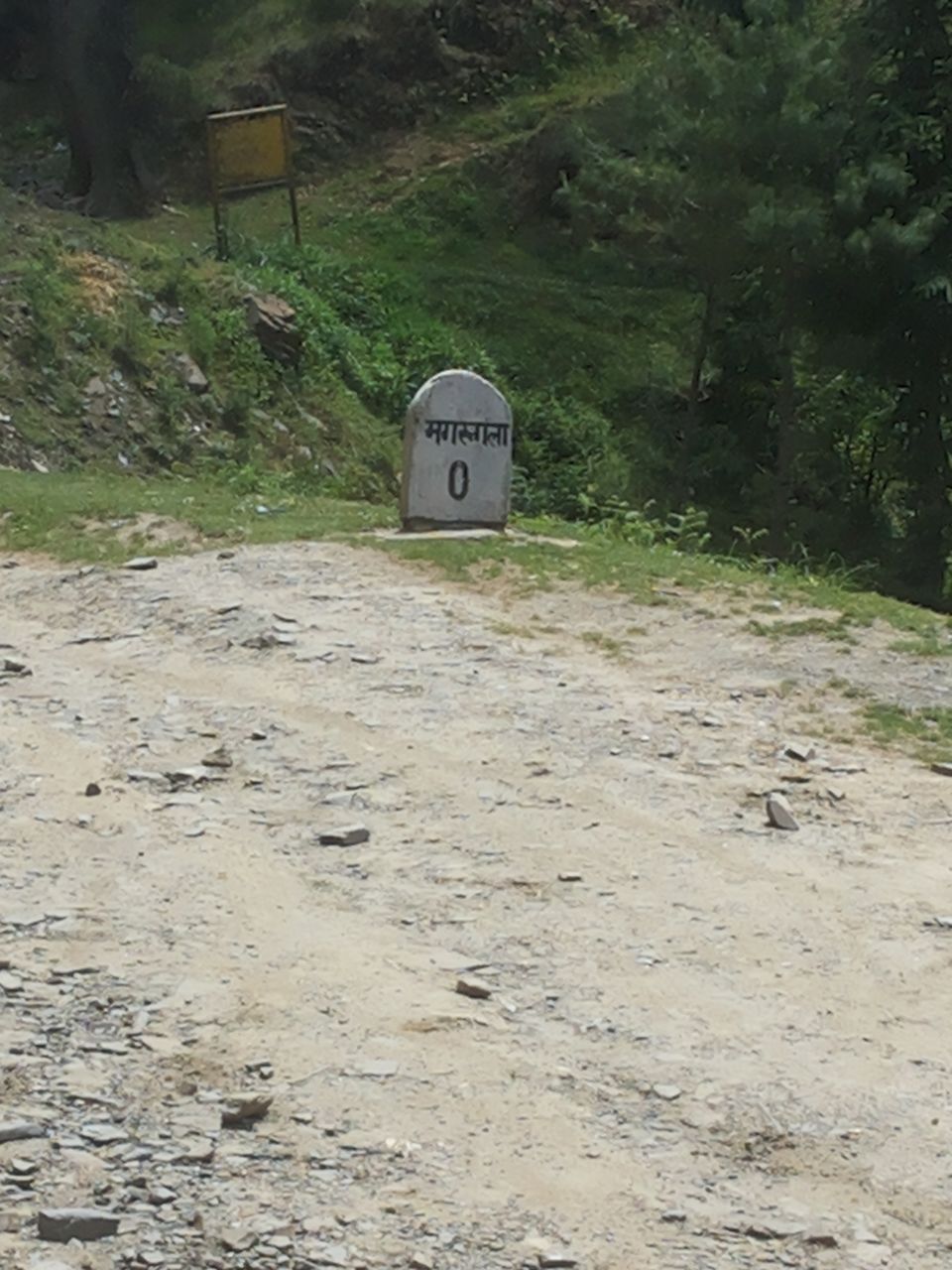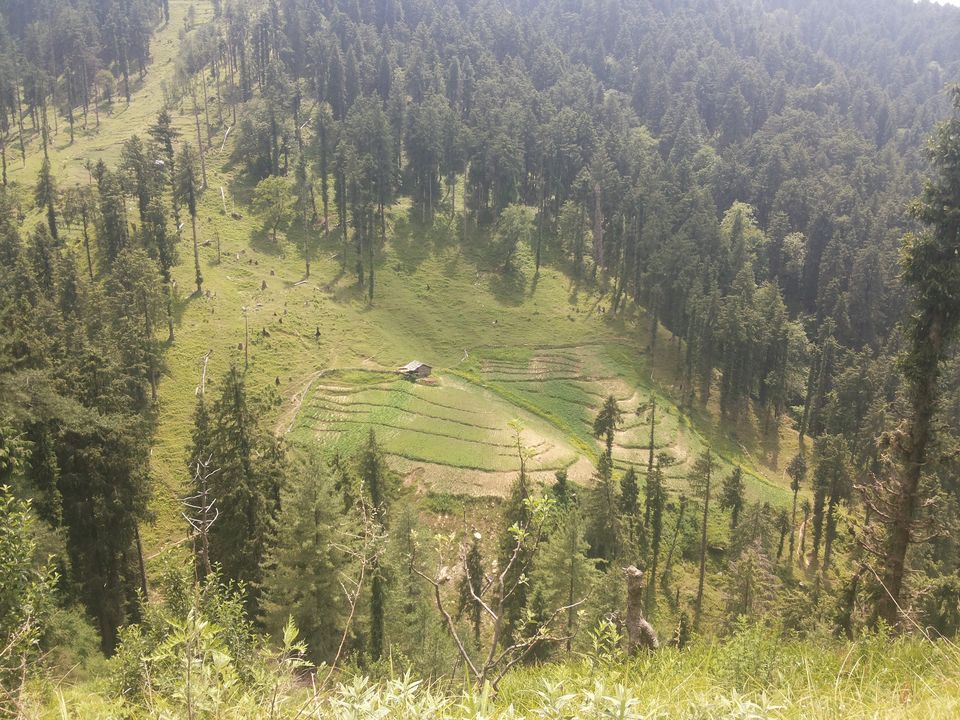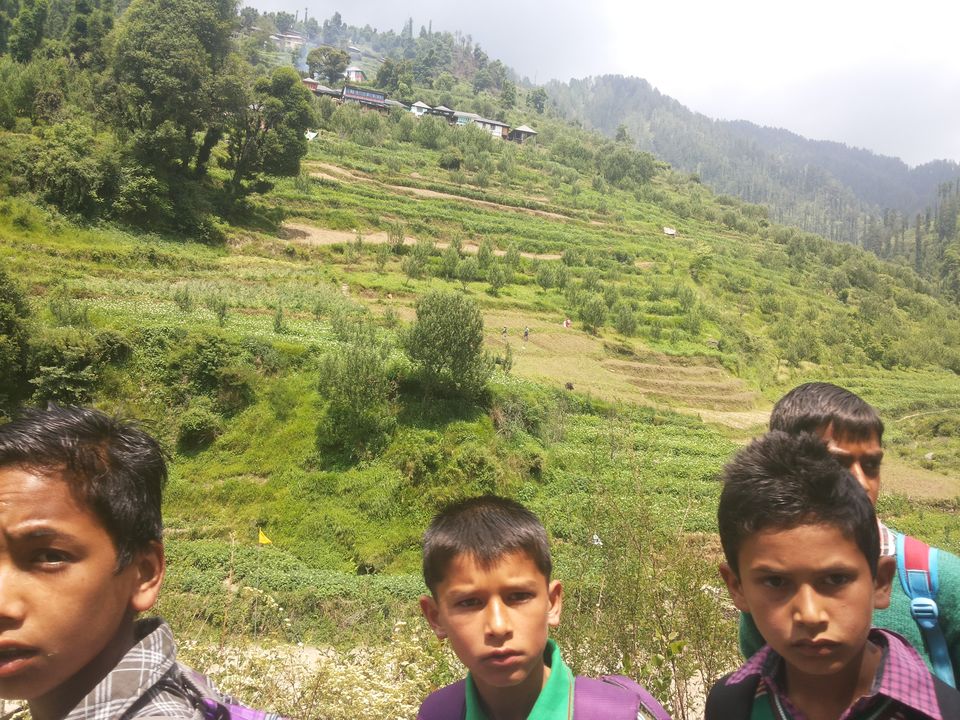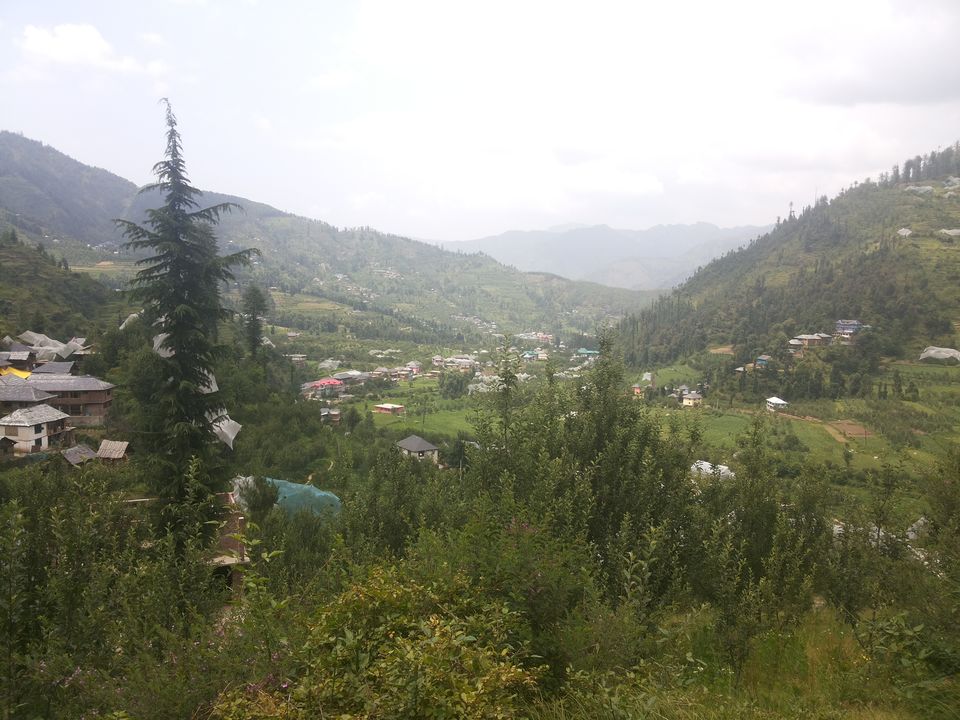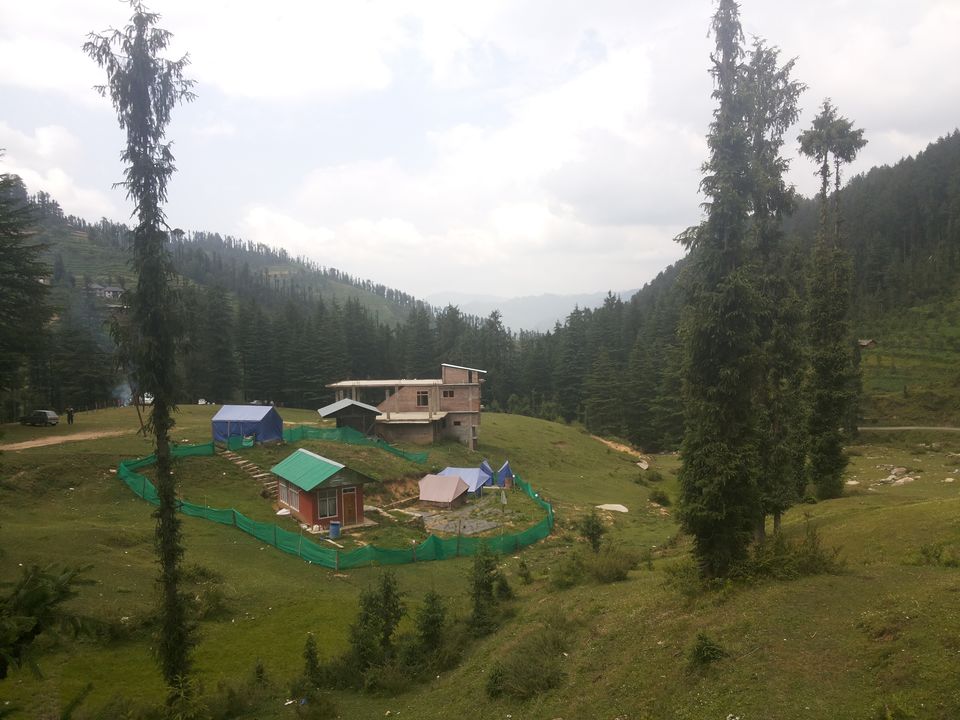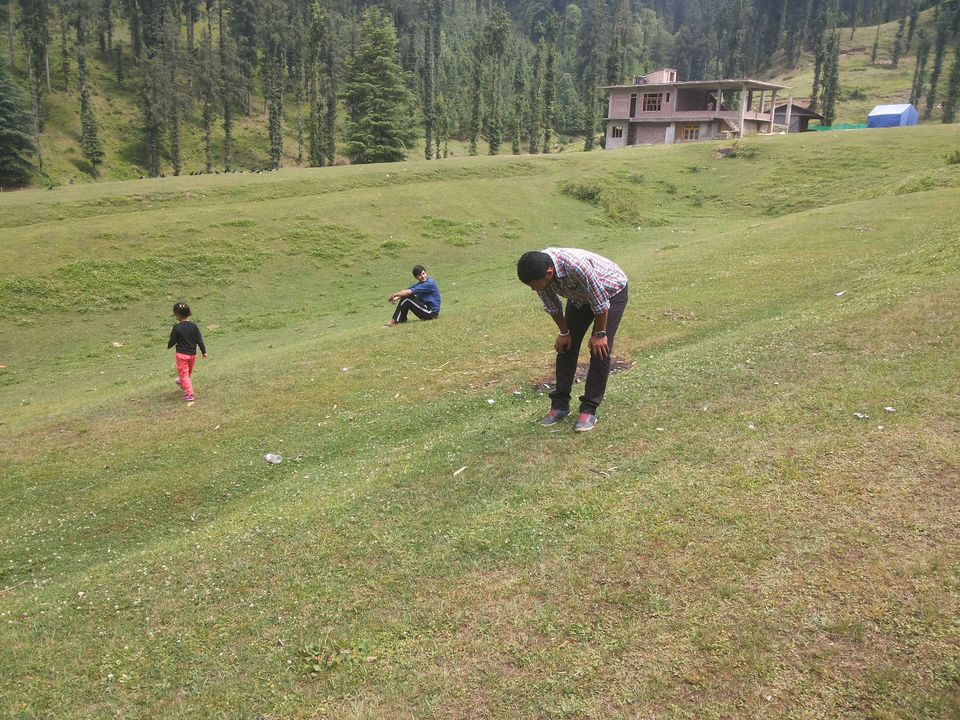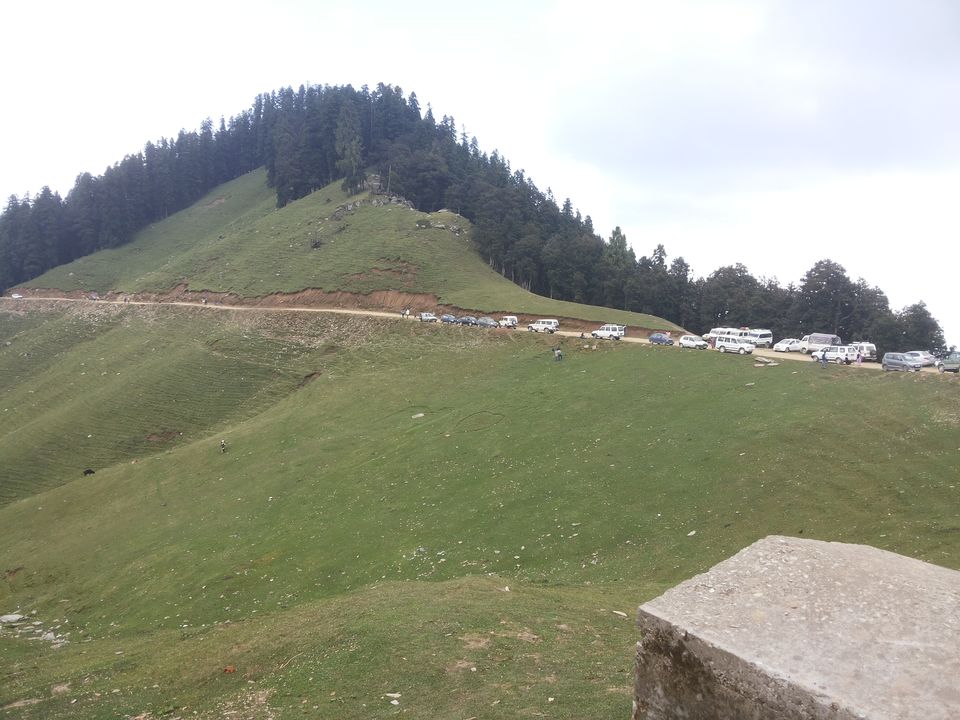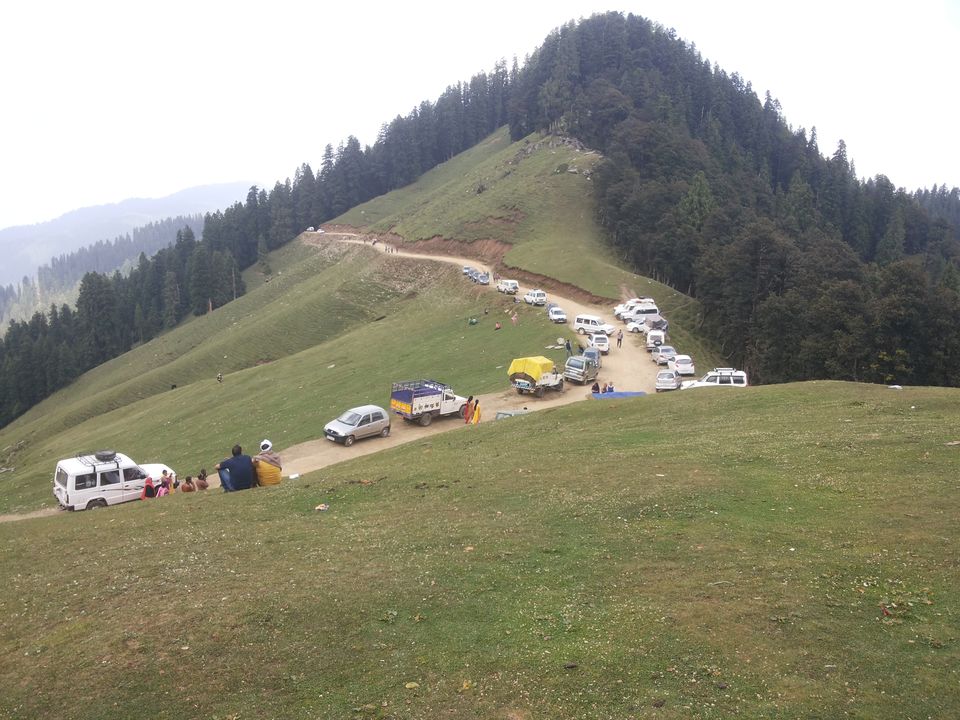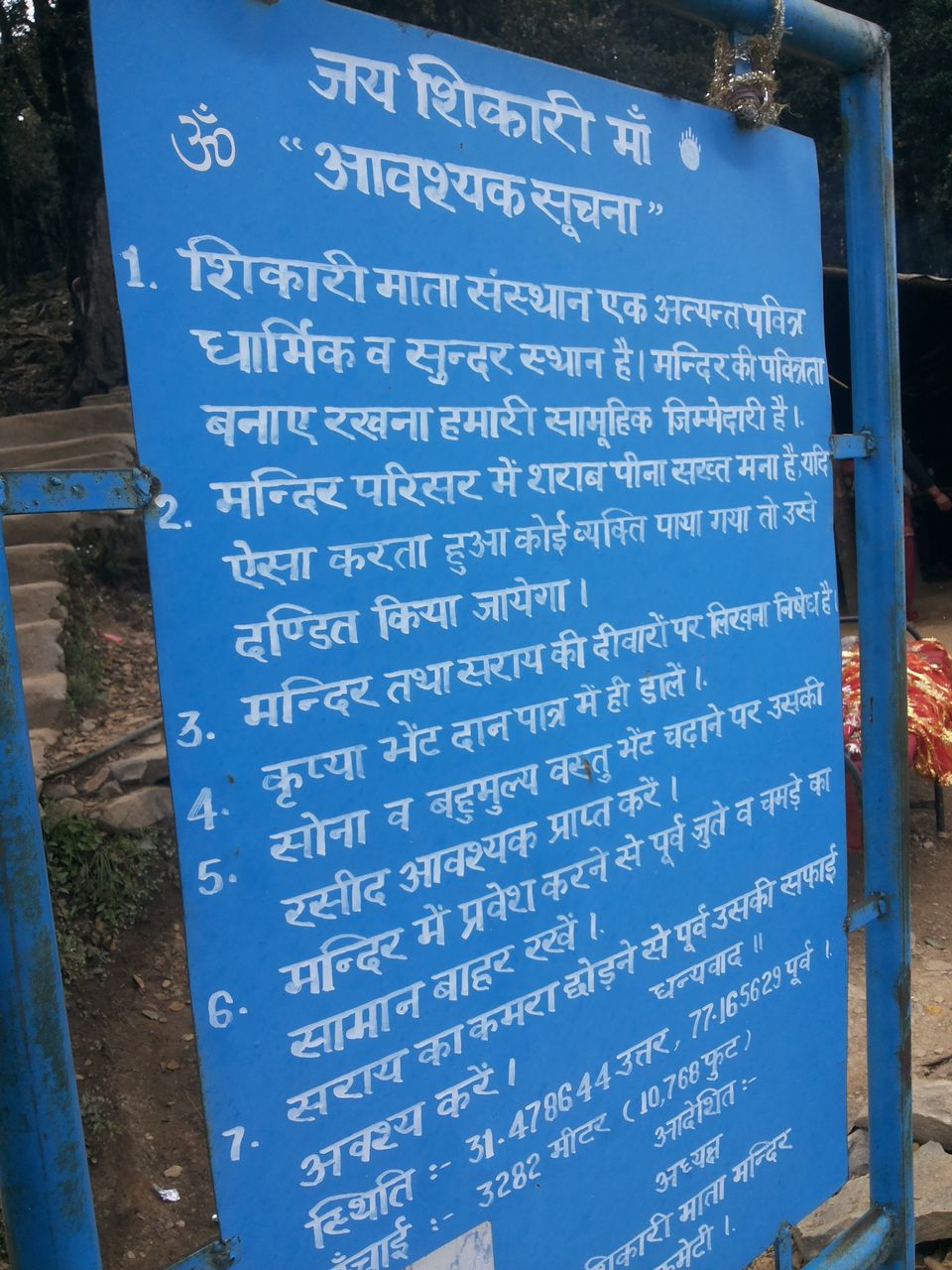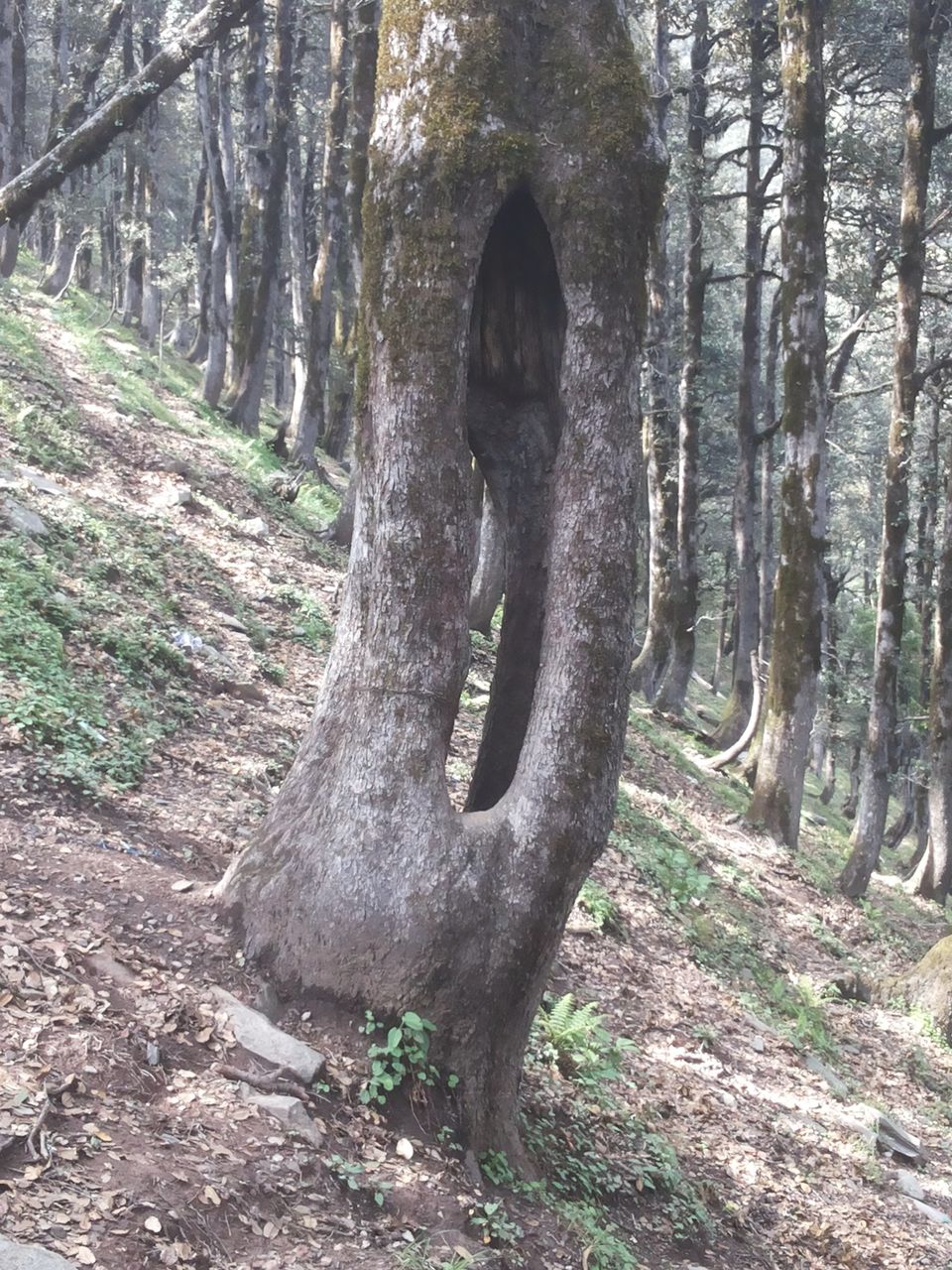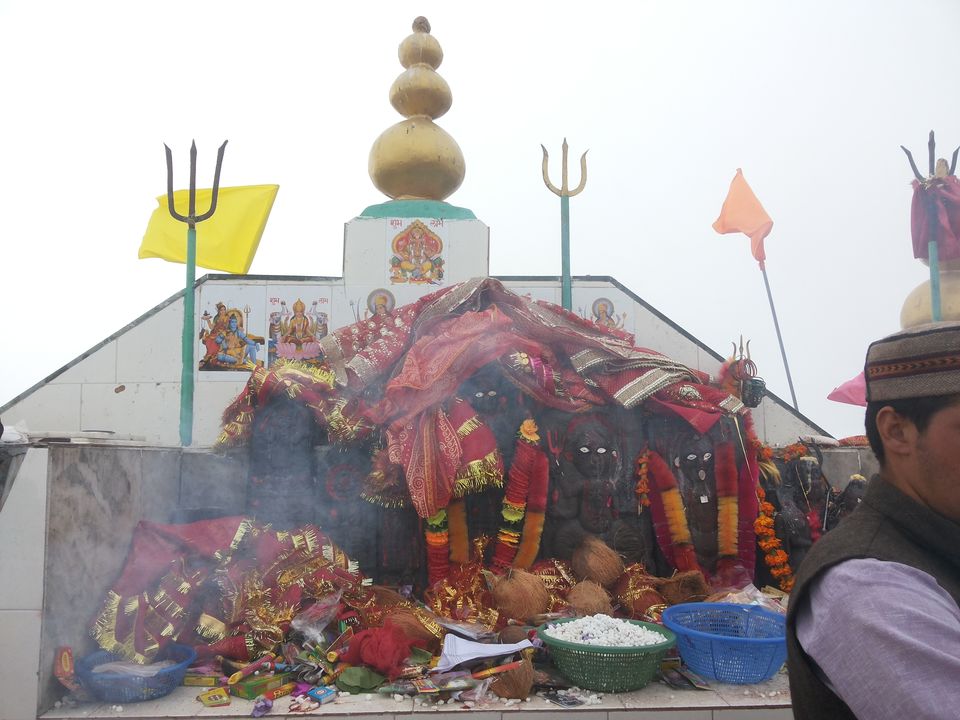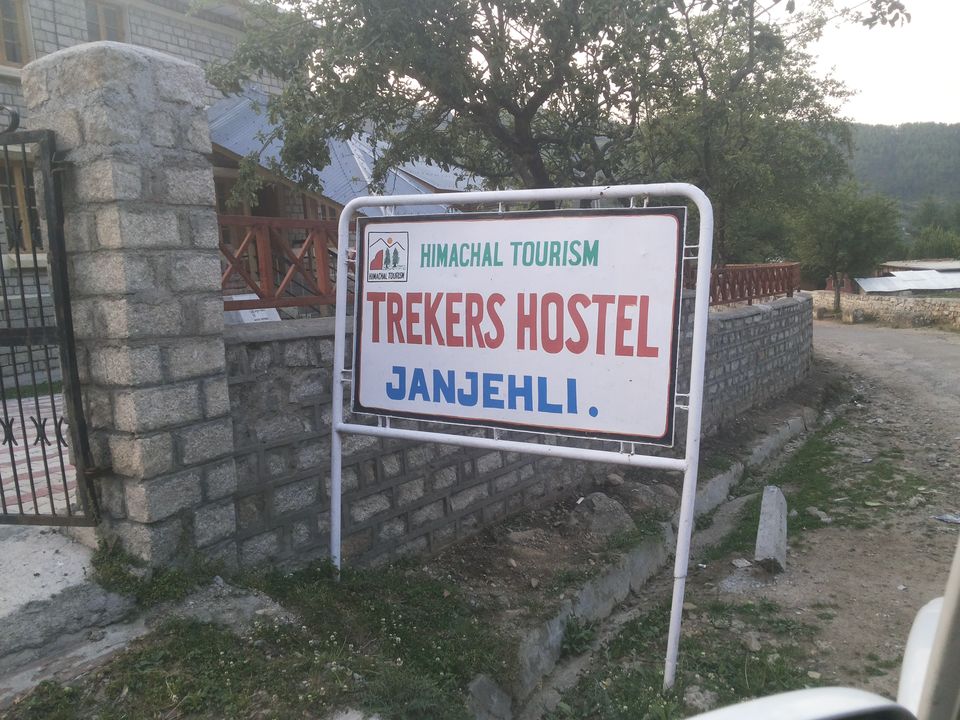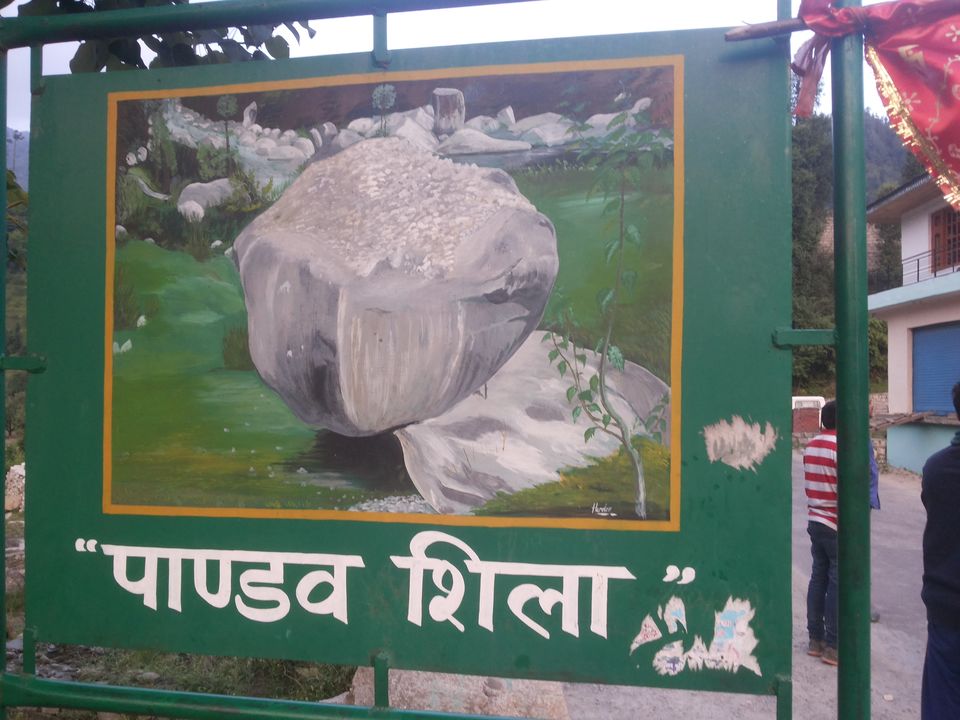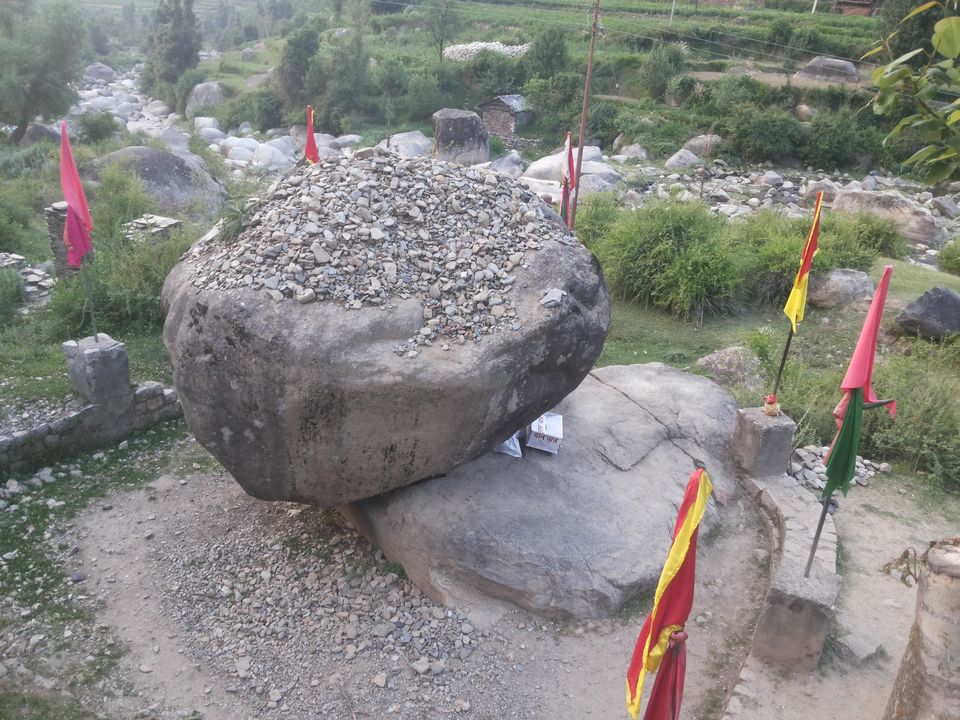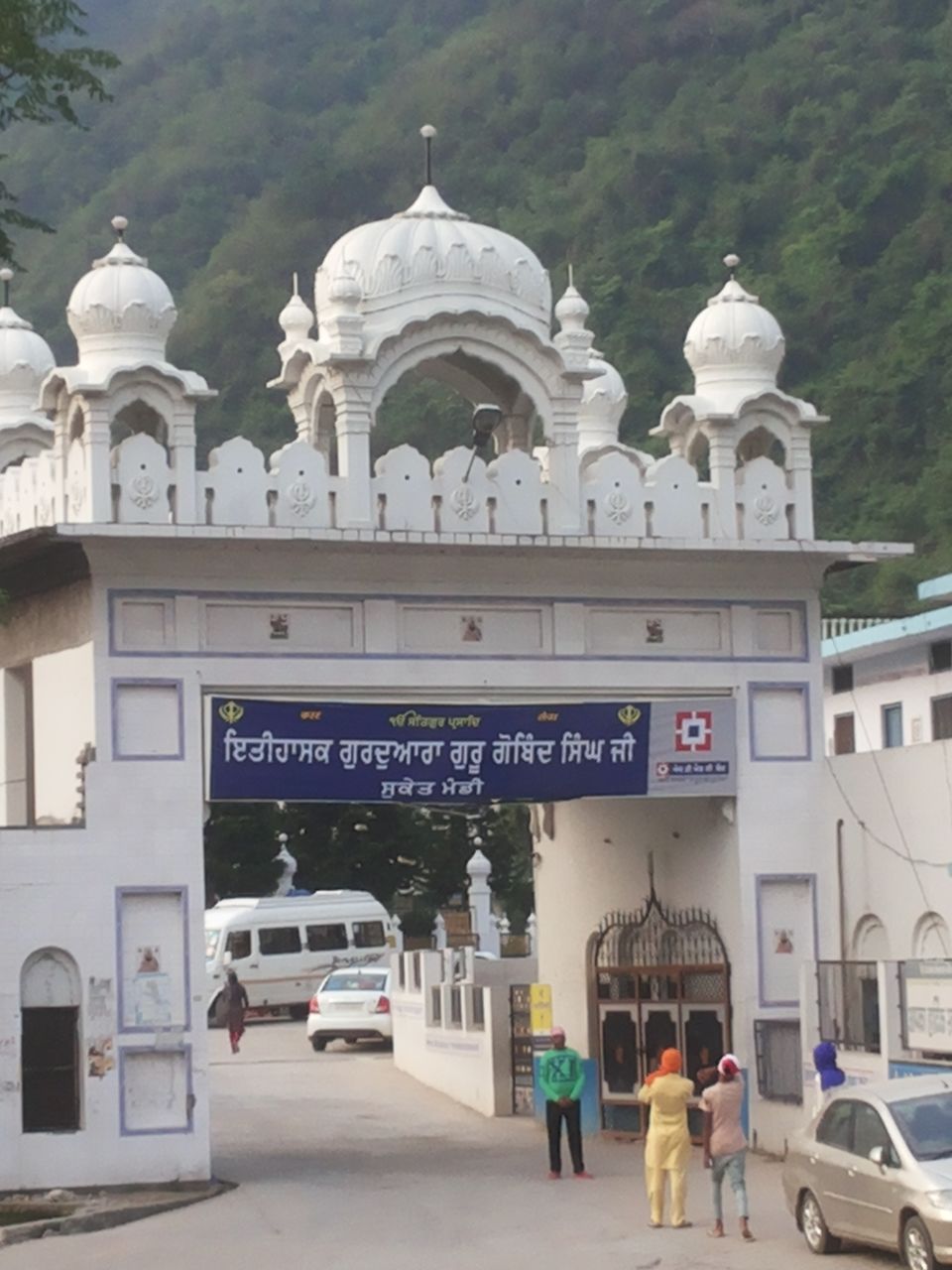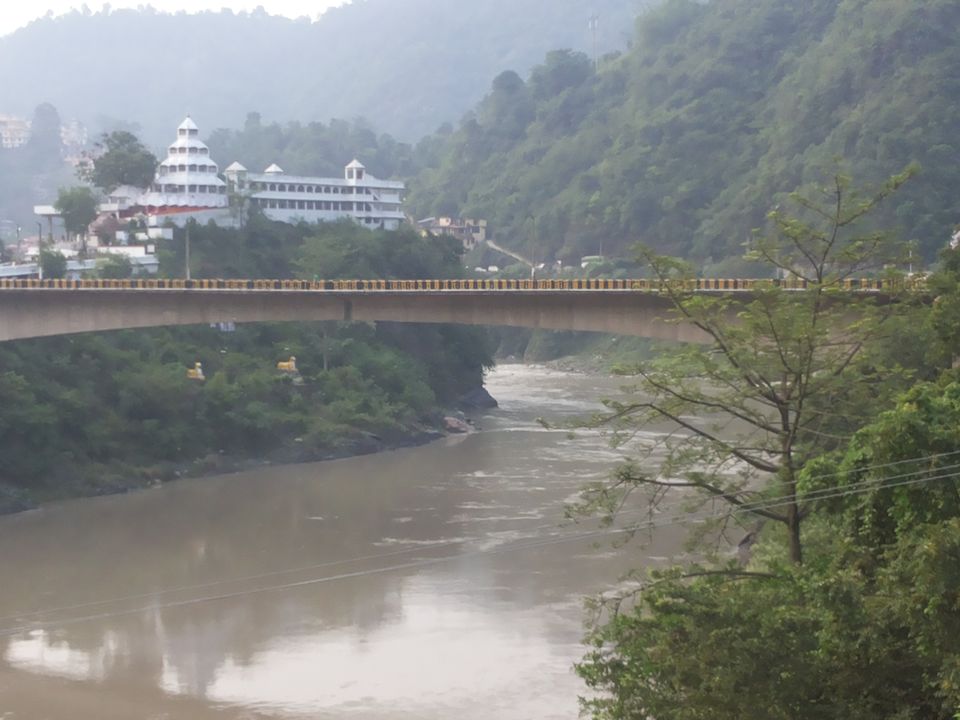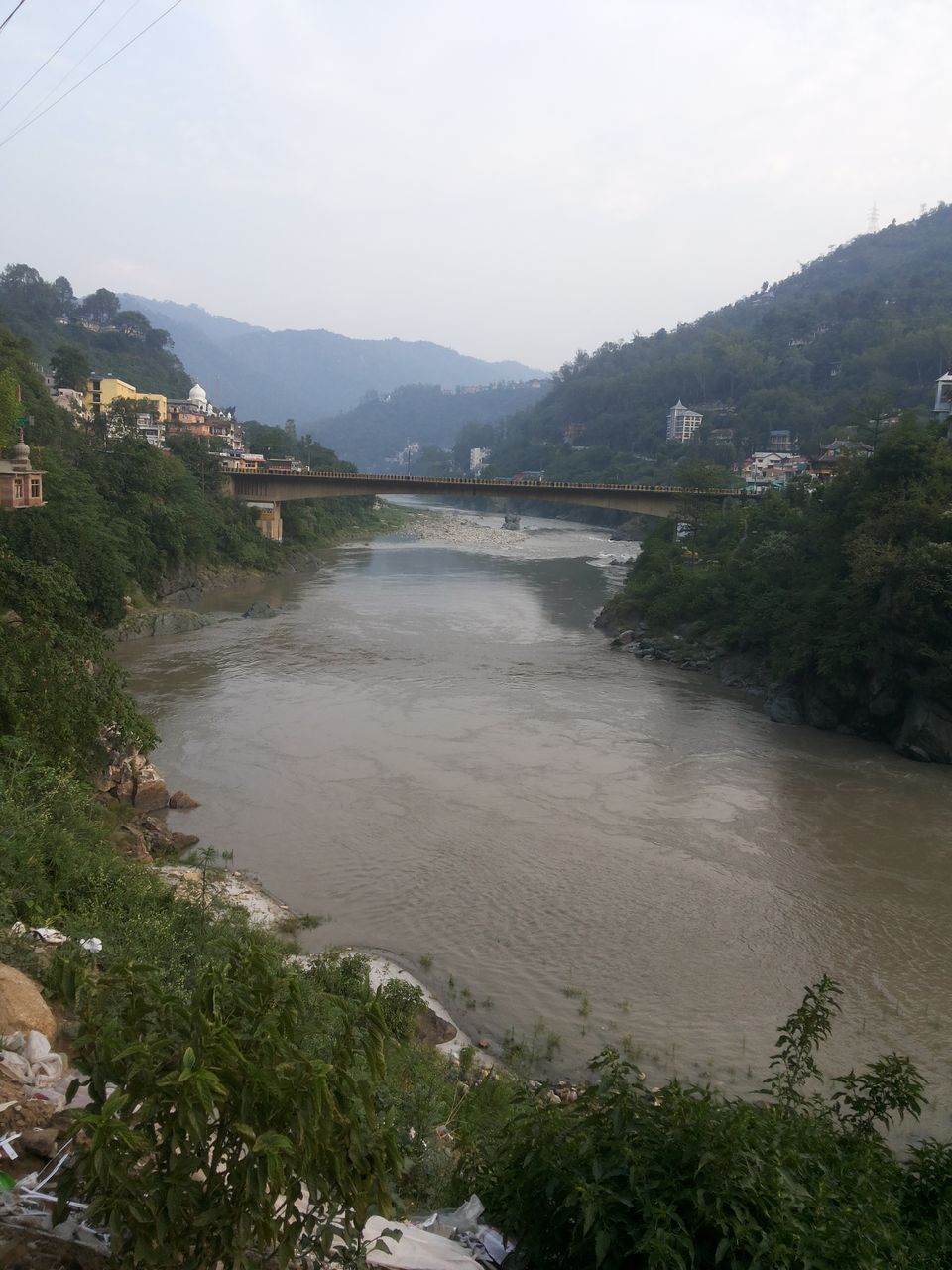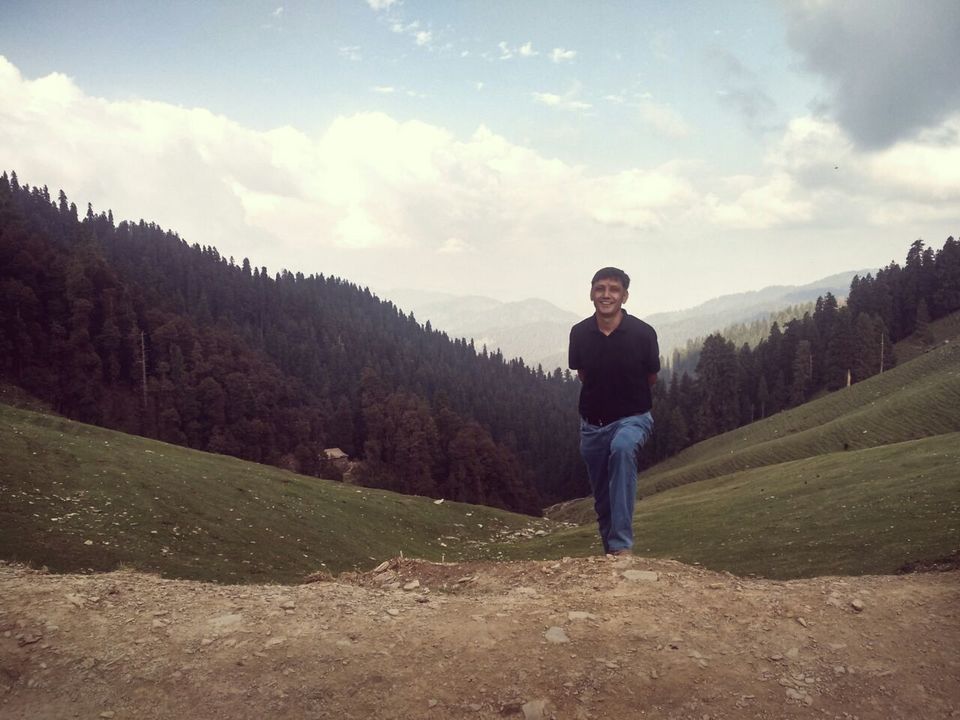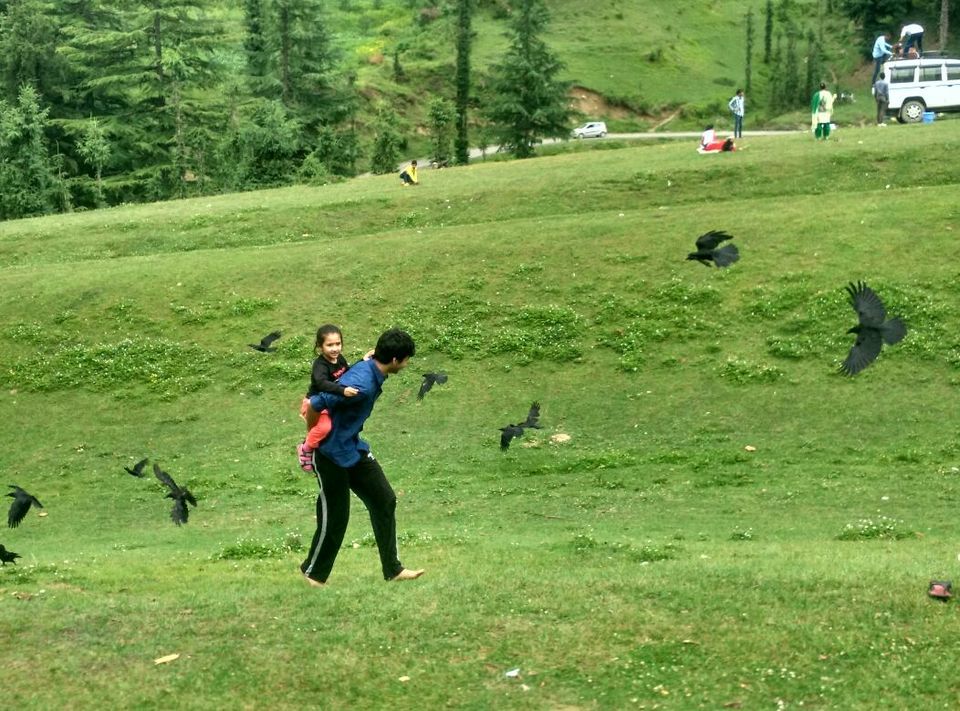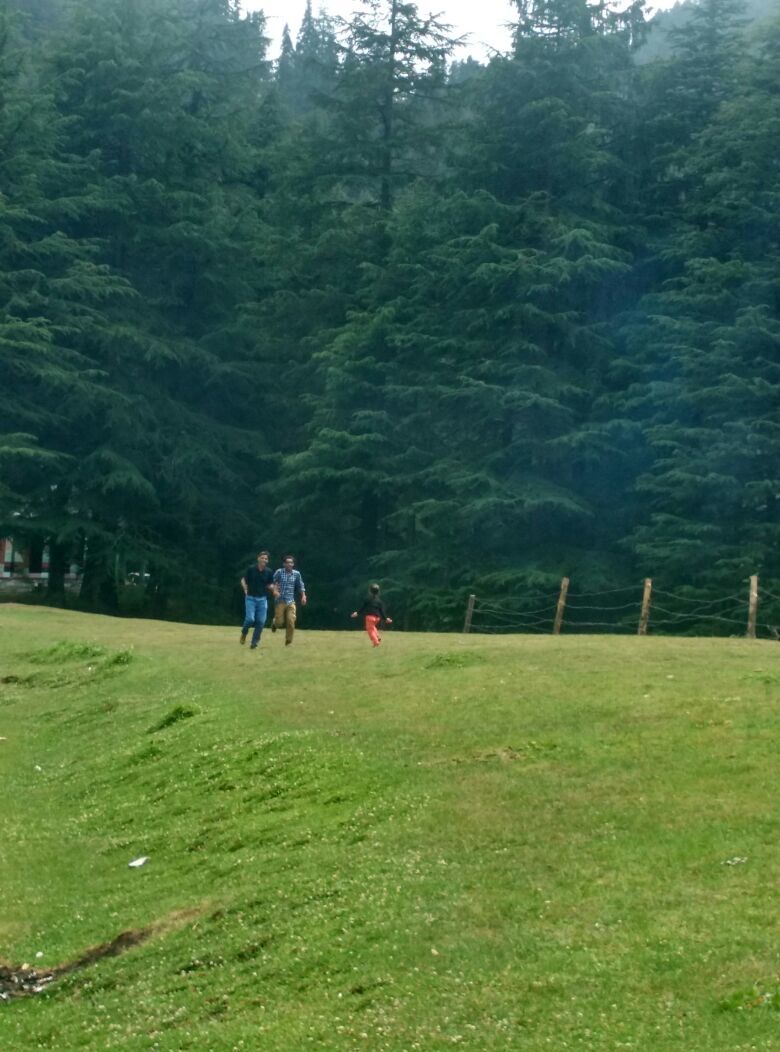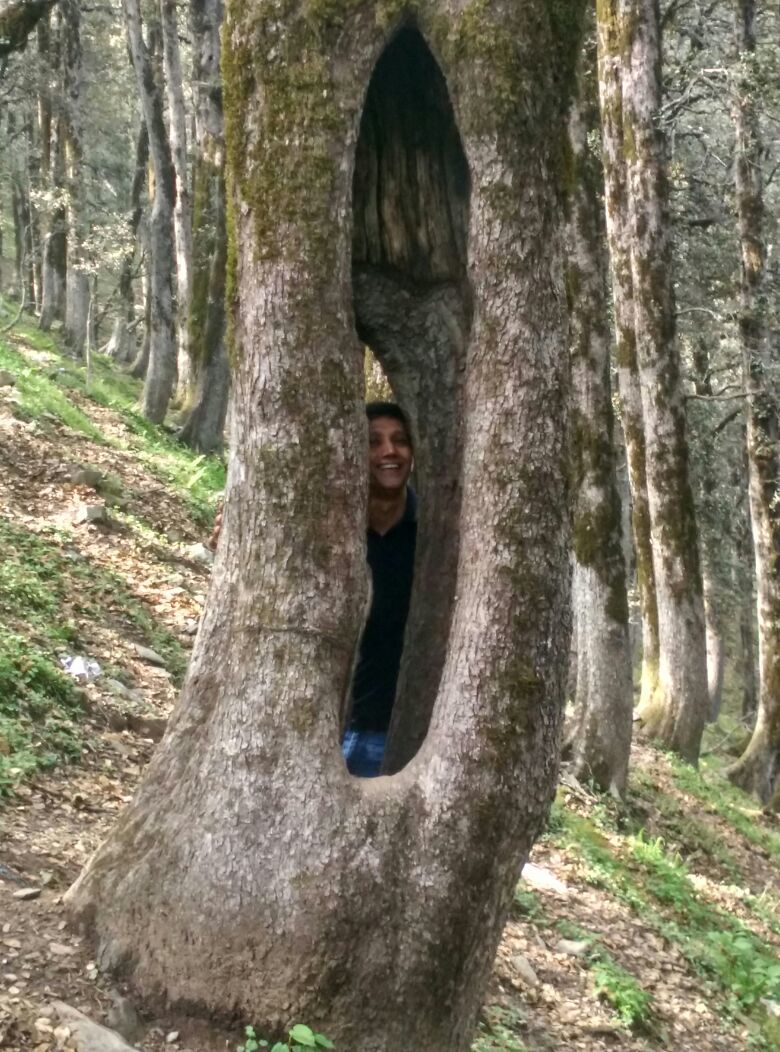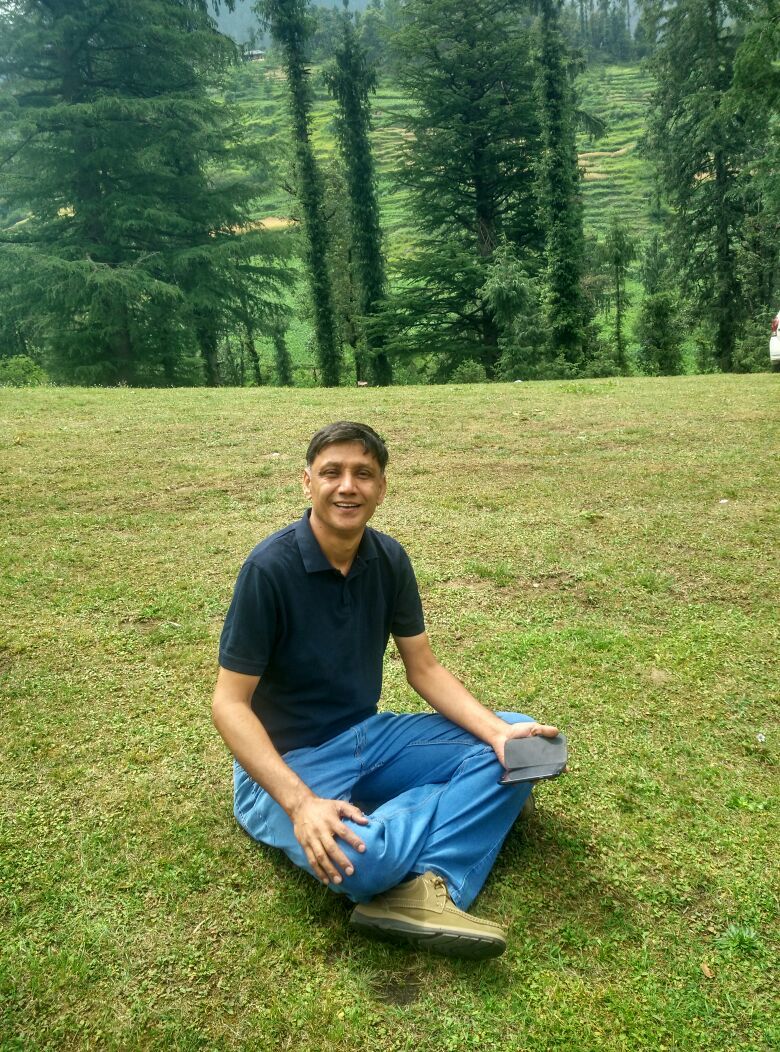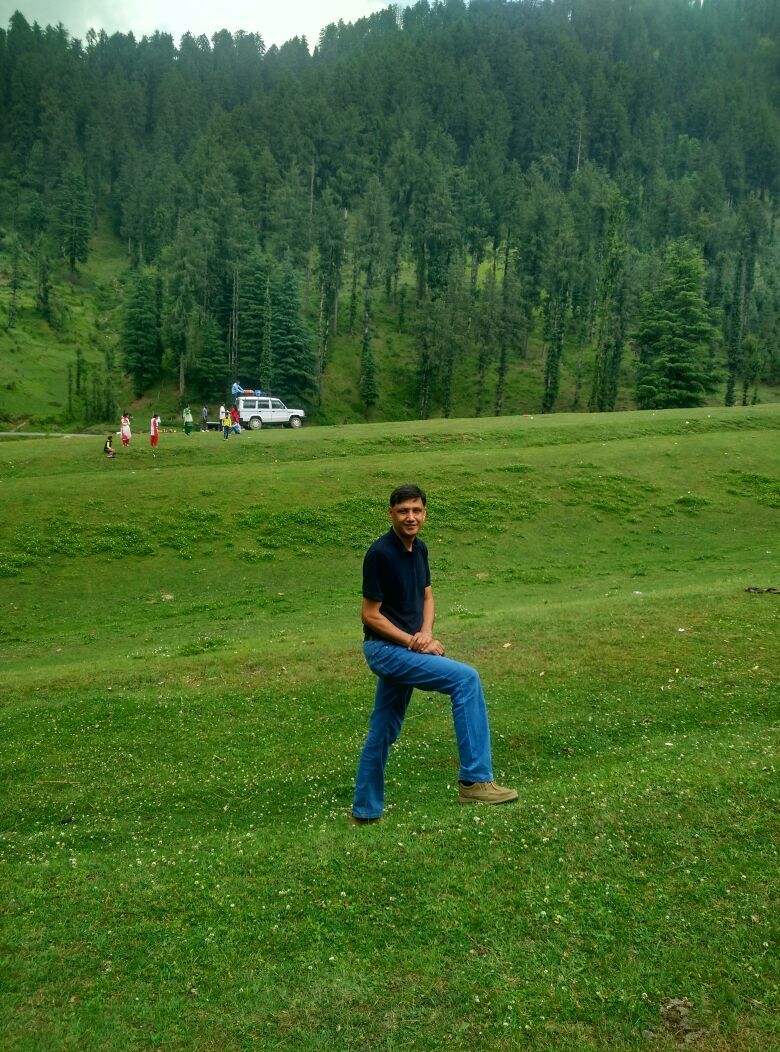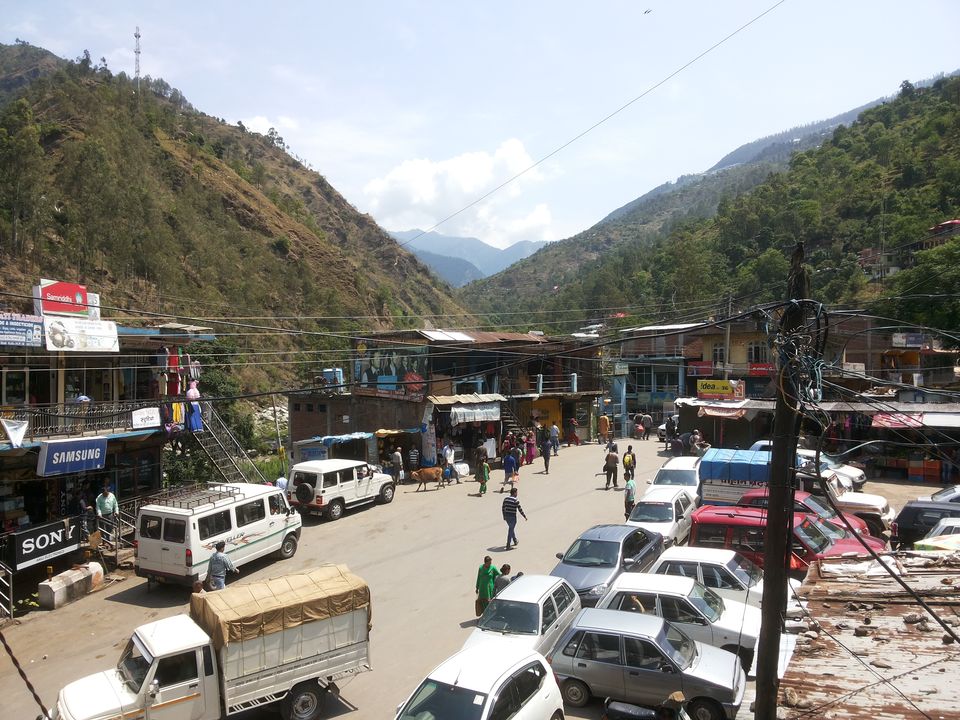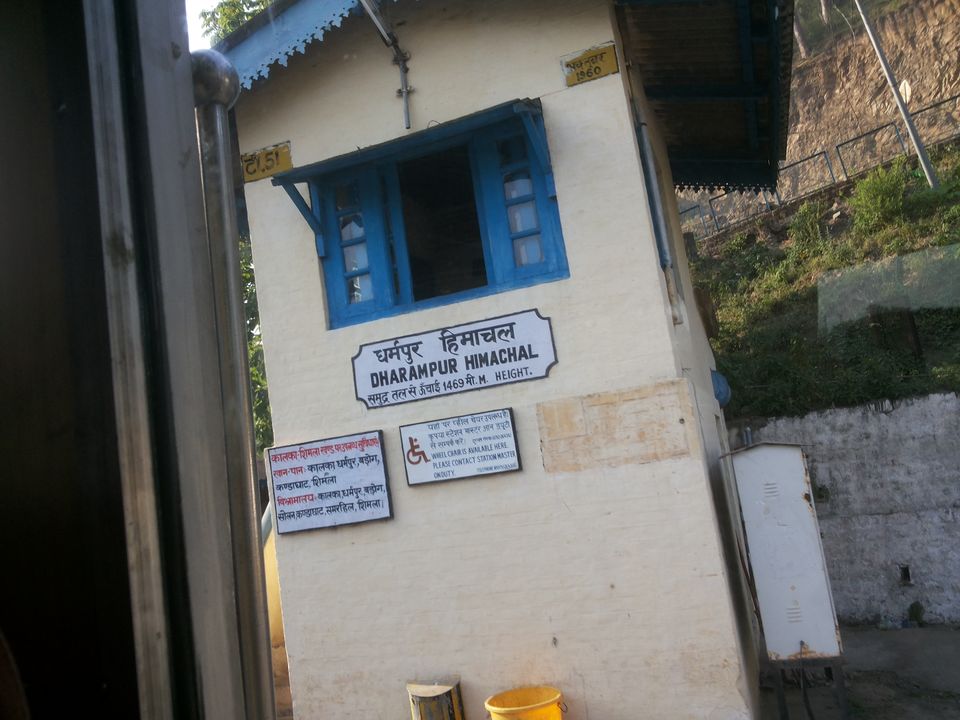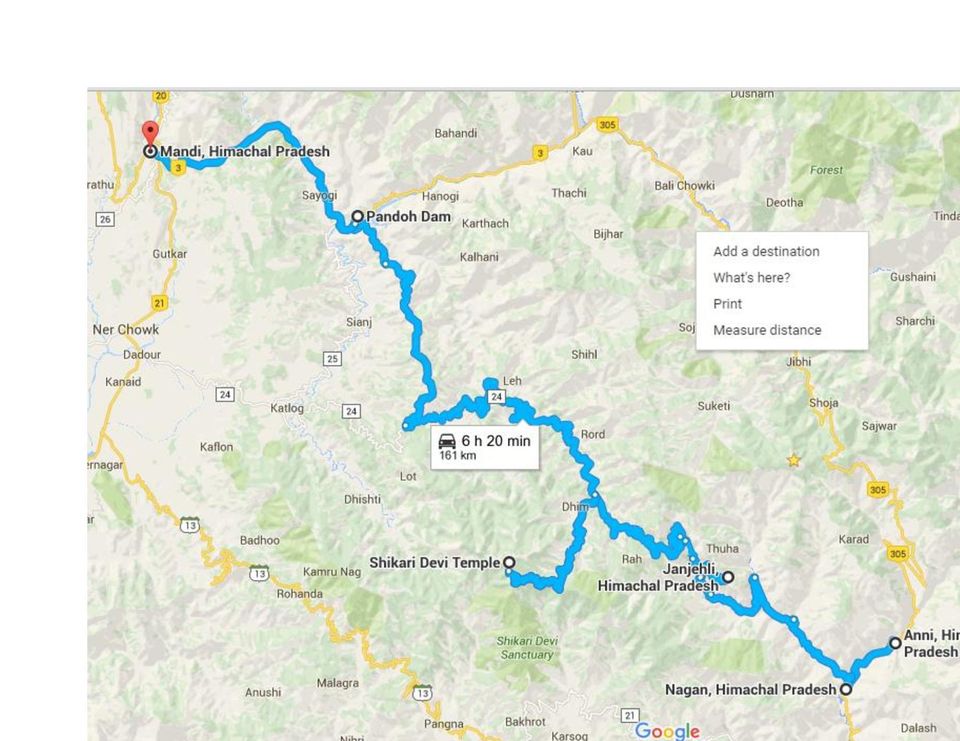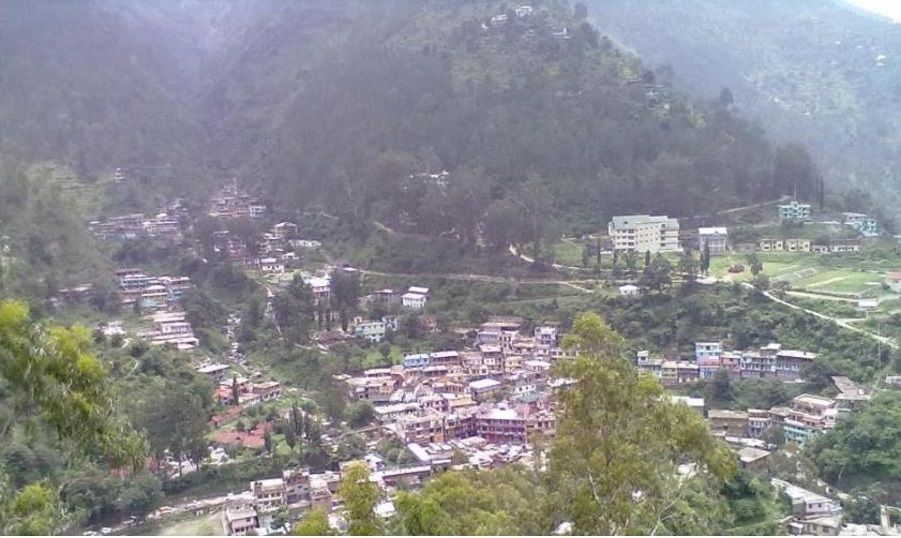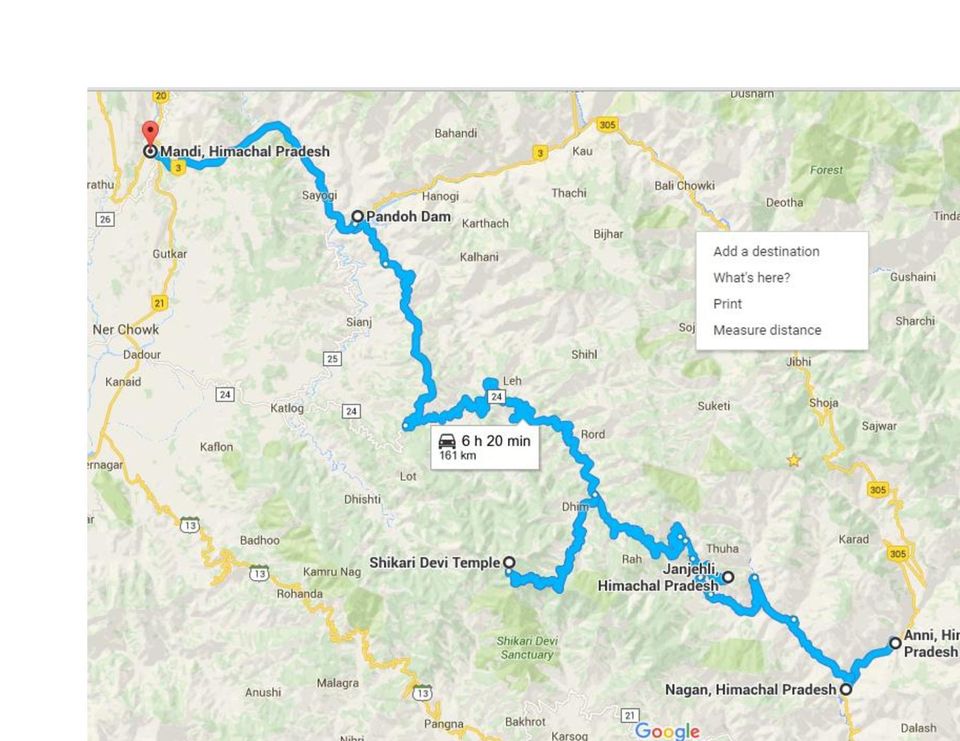 Having set up our base at Ani,Kullu, Himachal. We had two option (a) visit Bashta, Kandaghai peak in Kullu (b)Move toward Mandi & explore the route Ani-Nagan-Chhatri-Magrugala-Janjheli-Bhulah -Shikari Devi-Mandi. We opted for second & it was worth a decision.
The route from Ani to Nagan is on NH-305, thereafter, we left NH & moved toward right from Nagan & crossed "Shwad",wherein a famous temple exist, which was towards our right, you can find indication board on road itself, which directs the stairs toward temple (10 minute). The route from Nagan to Ranabagh (at border of Kullu & Mandi district) is largely level.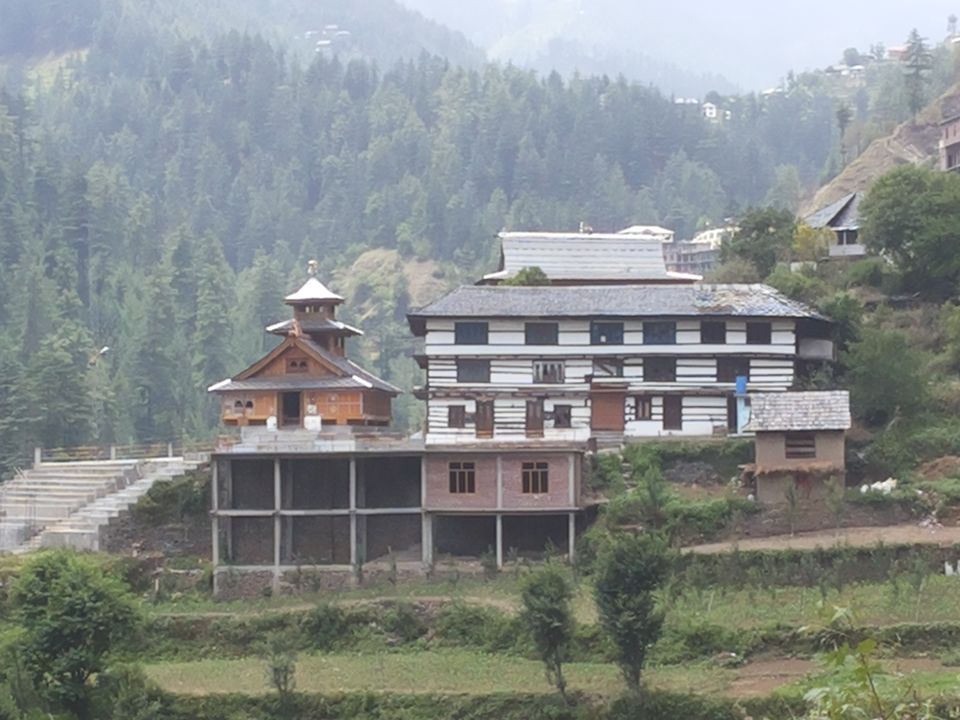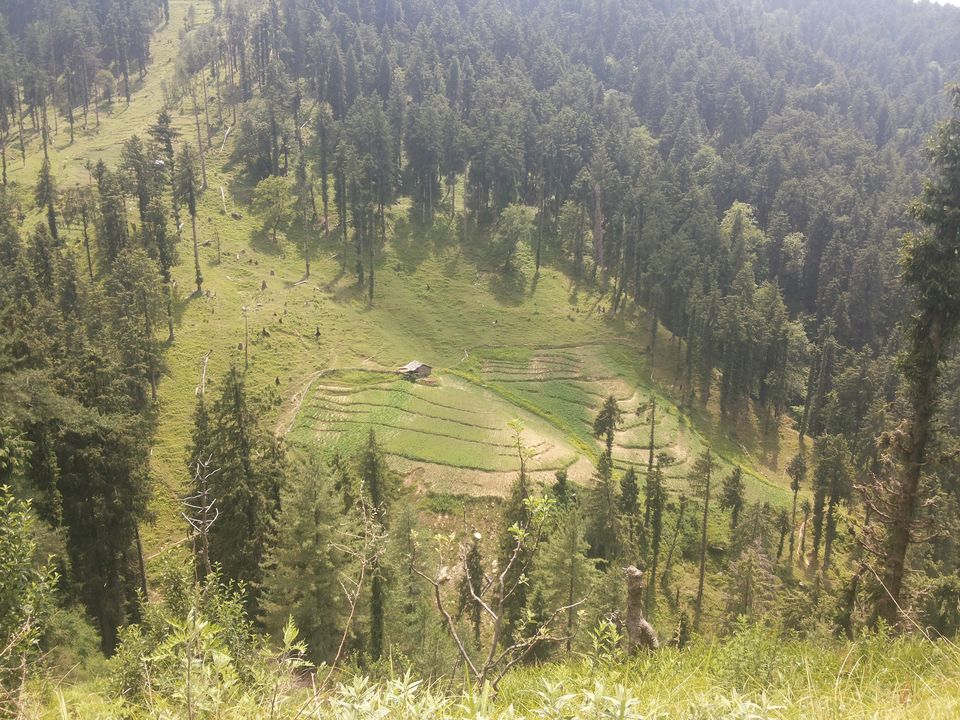 However, Mandi district welcomes us with slightly graded road & we reached Chhatri, a quite village but very nicely built houses. Beyond this point the road was even steeper & bit rough at some places. After about one hour drive we reached on the top of hill Magrugala at about 2800mtrs. Thereafter, road descend to the amazing Janjehli valley, wherein a nicely built Tekker hostel exist. It is the base point for the most scenic trek to Shikari Devi Temple (16 km). Janjehli (2150 mt), a small but captivating village around 80 km from Mandi & 50 km from Ani ,is a paradise for trekkers, explorers and nature lovers.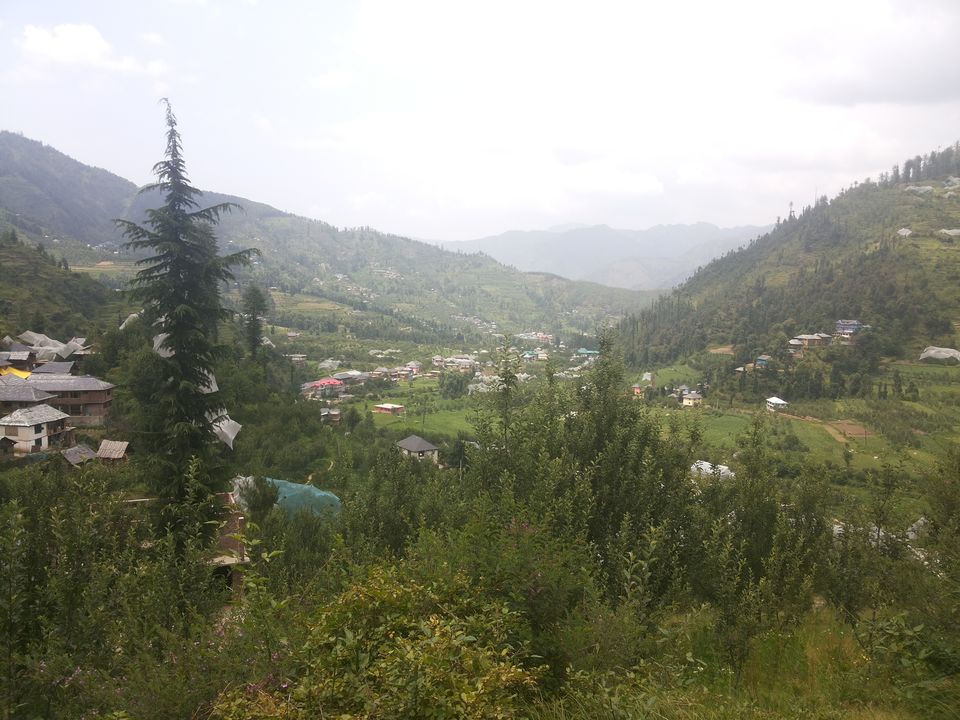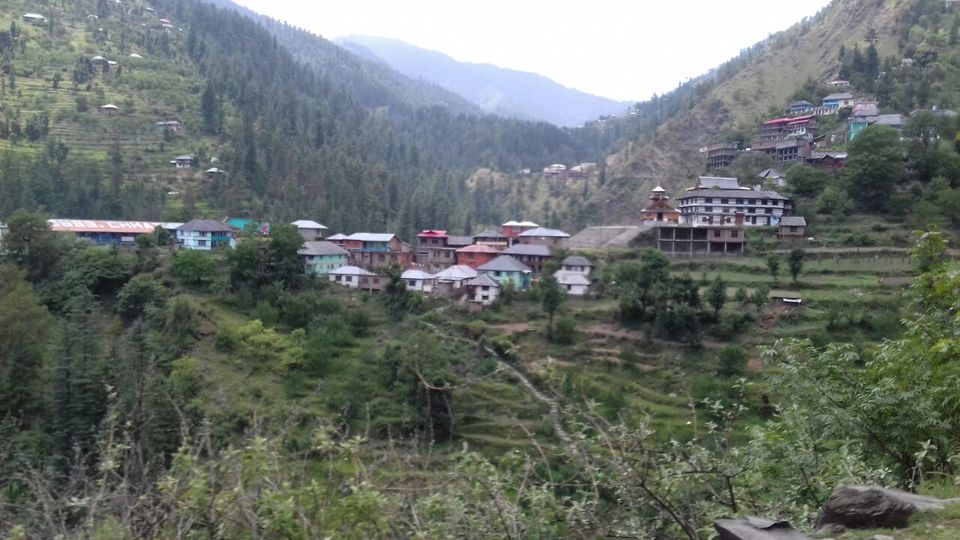 From Janjhelli, we moved towards the Shikari devi temple, the route is beautiful, we found couple of tents enroute, wherein people were enjoying music & food in very pleasant weather conditions (Which normally prevail there throughout the year).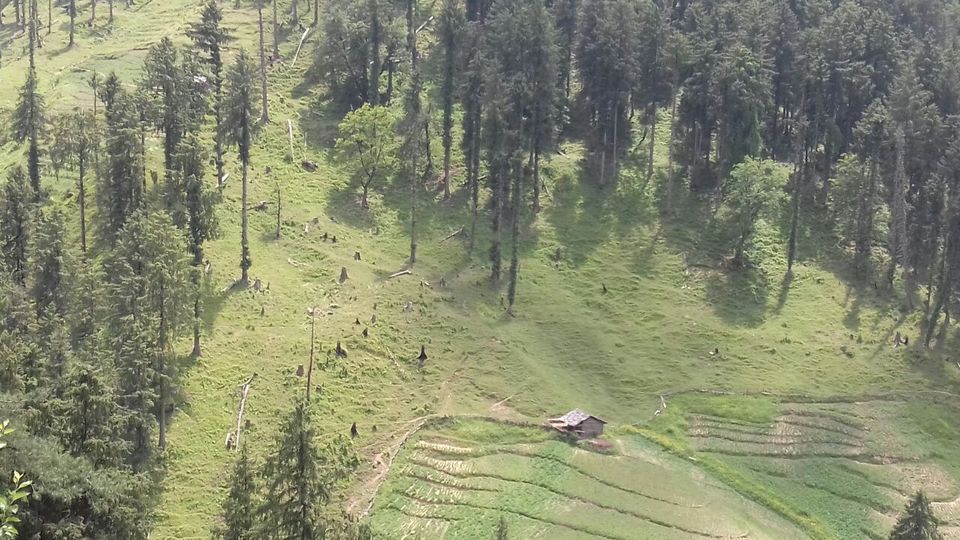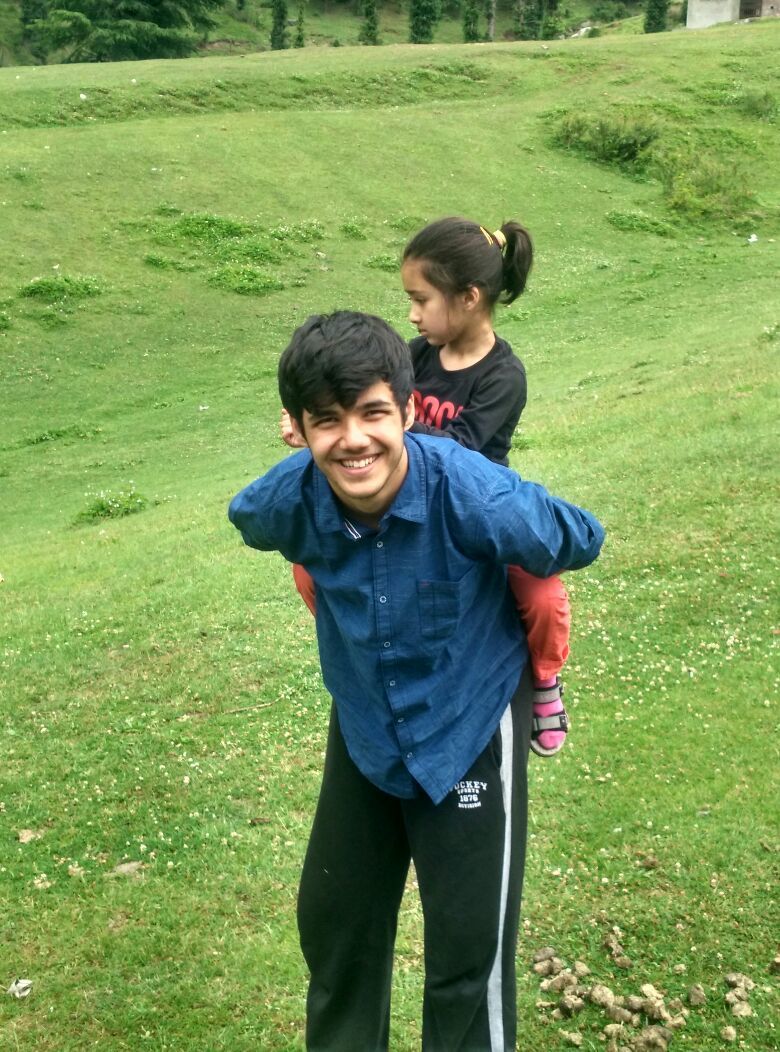 Mid way from Janjheli to Shikari devi lies a marvelous place called "Bhulah", it is perhaps the most scenic place in India with lush green meadows, Cedar trees & quite open space. It reminded us of Switzerland trip , journey from Zurich to Luzern & further to Interlaken. I was amazed to see it & wonder why we did not visit it earlier. View, greenery, landscape, ambience & feeling was no different here (felt as if we were in Swiss heaven & not in India).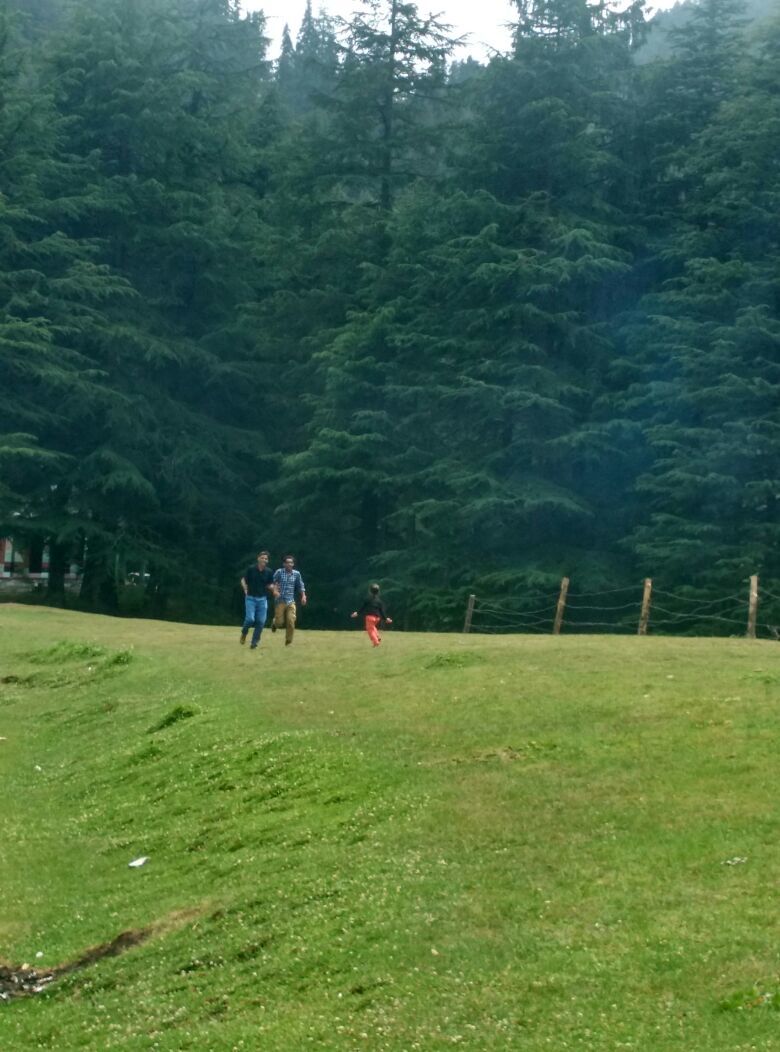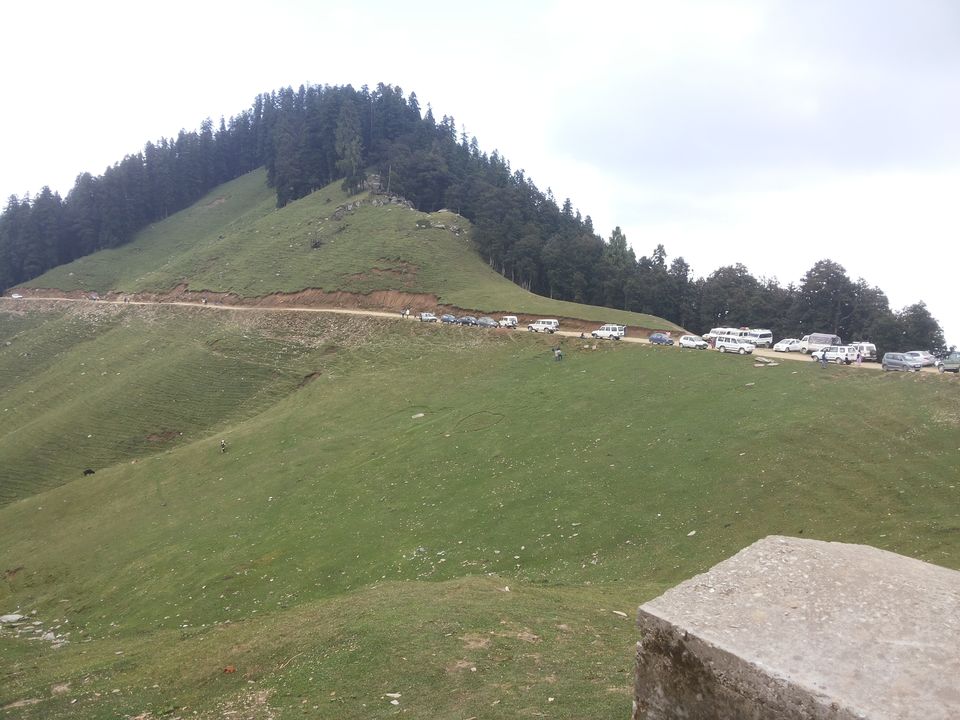 Tall deodar trees & small beautiful streams all add to the beauty of this breathtaking and quite place. In fact, the best option is to stay there overnight, we found 3-4 tents there. To spend a night at such serene, quite & place in lap of nature & waking up in the morning to witness the beauty spread across, is like rebirth.
Bhulah has impressed me a lot, as you must have guessed by this time.. We spent considerable time there. An advise, make it a point to pass quality time at Bhulah during your visit; both while ascending to & descending from Shikari Mata Mandir.
To visit Bhulah, start at around 6 AM from Janjheli so that you are there latest by 6.45 AM, spend at least 1.5 hour here & then move forward towards Shikari Devi (another 6 Km steep), so that by 9.30 you are at top( end of motor able road). On return journey, spend at least an hour here, as you are not going to visit such places frequently .Do make use of the opportunity to witness the beauty; nature has to offer you here.
After enjoying our stay at Bhulah, we moved through steep inclined road to Shikari Devi, Road is good, sufficiently wide. Word of caution, to take your vehicle right up to top point (you need to reach there before 10.30 or after 3 PM) especially during summer vacations, otherwise you have to walk for about 2 km to reach hill top.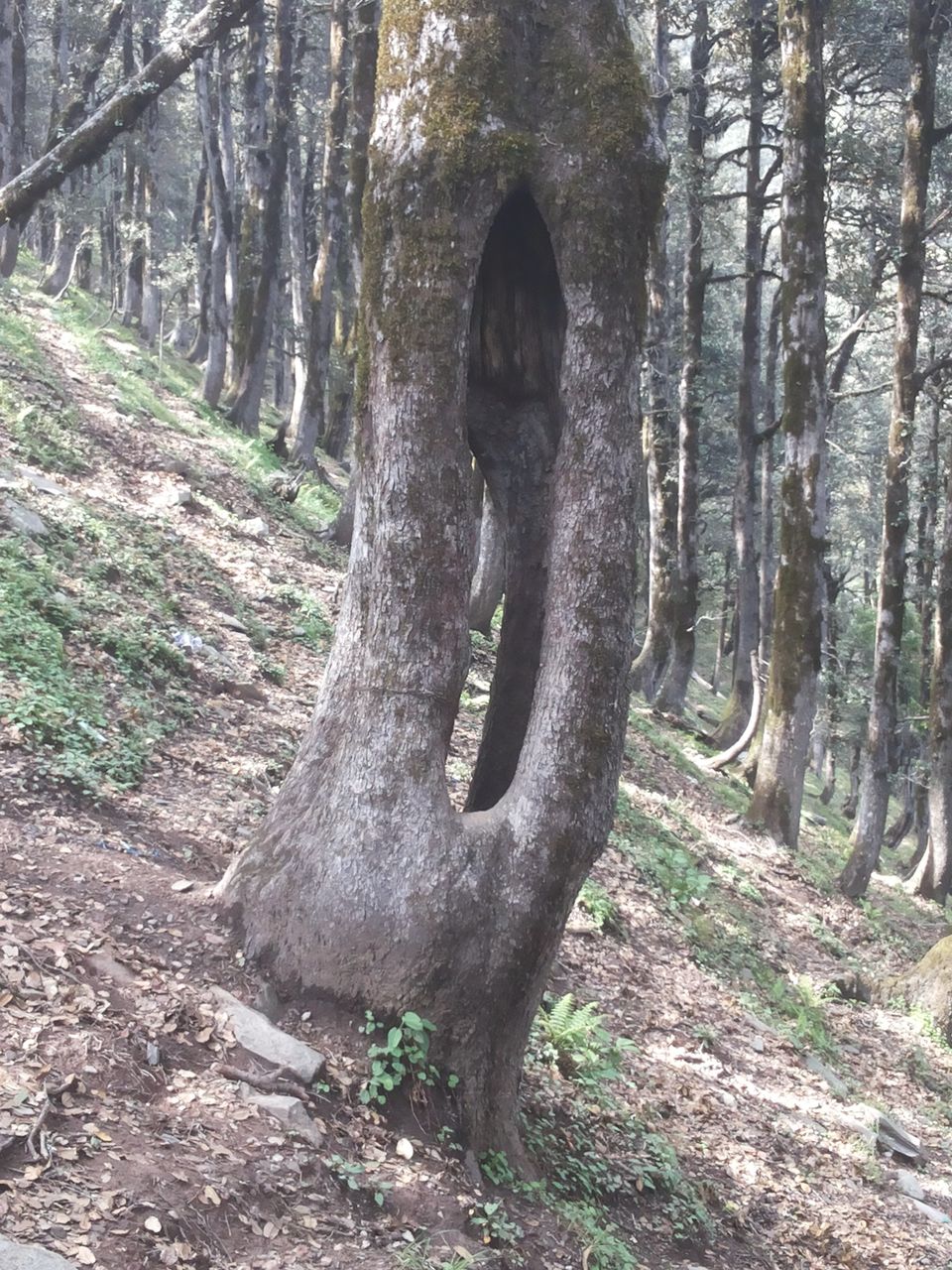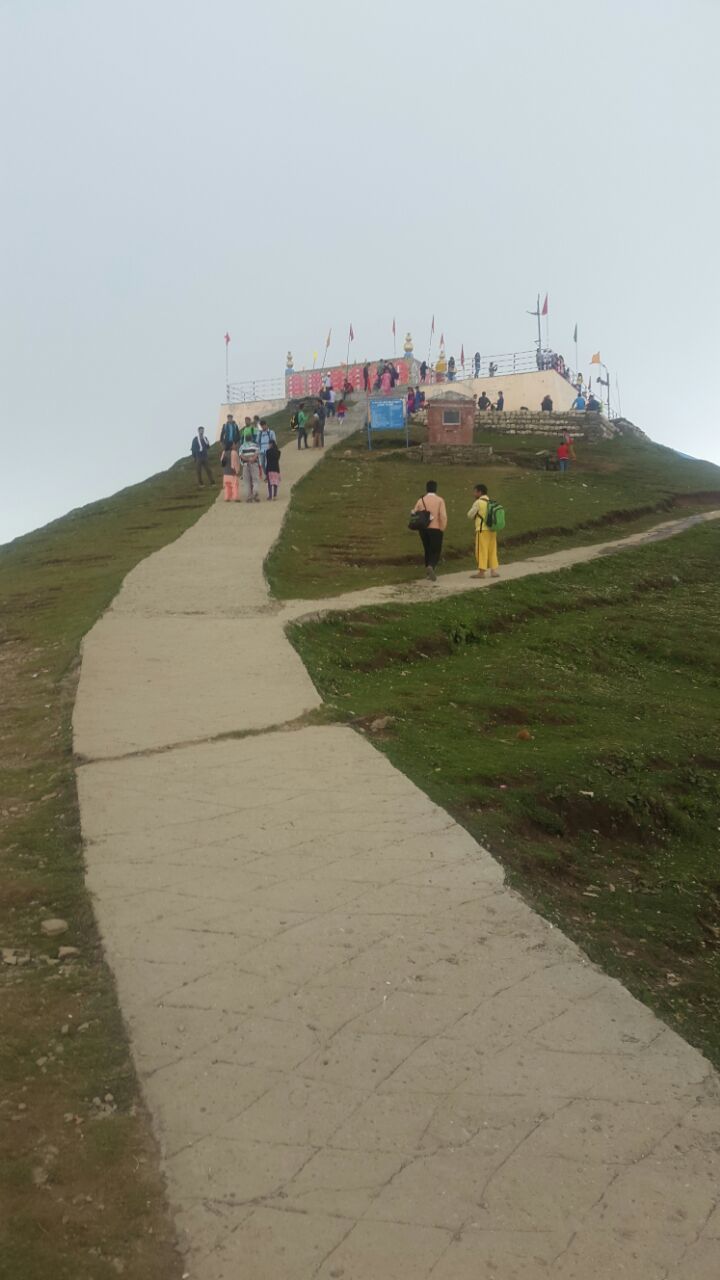 View all along the route is majestic especially near the top. After deboarding from vehicle, we walked towards temple, stairs in the midst of dense jungle, wonderful sites all around.. The temple is at the highest point of the hill & our GPS device measured it as 3330 mt high. Even in the month of June, breeze was quite cool (take at least one full sleeves pullover even during summer).
View from the temple @360 degree was awesome, lush green meadow, valleys, forest rest house at a beautiful location.
This temple is very famous in the area, unique feature, temple is not covered from top. I have not seen any temple so far in my life with open top & wherein rituals are performed throughout the year even during adverse weather conditions. We felt the power & were awestruck by the positive vibration of the place.
It can easily be rated as one of the best scenic temple in India. Permanent room with fire pot are available for night stay at this place, people also resort to their tents.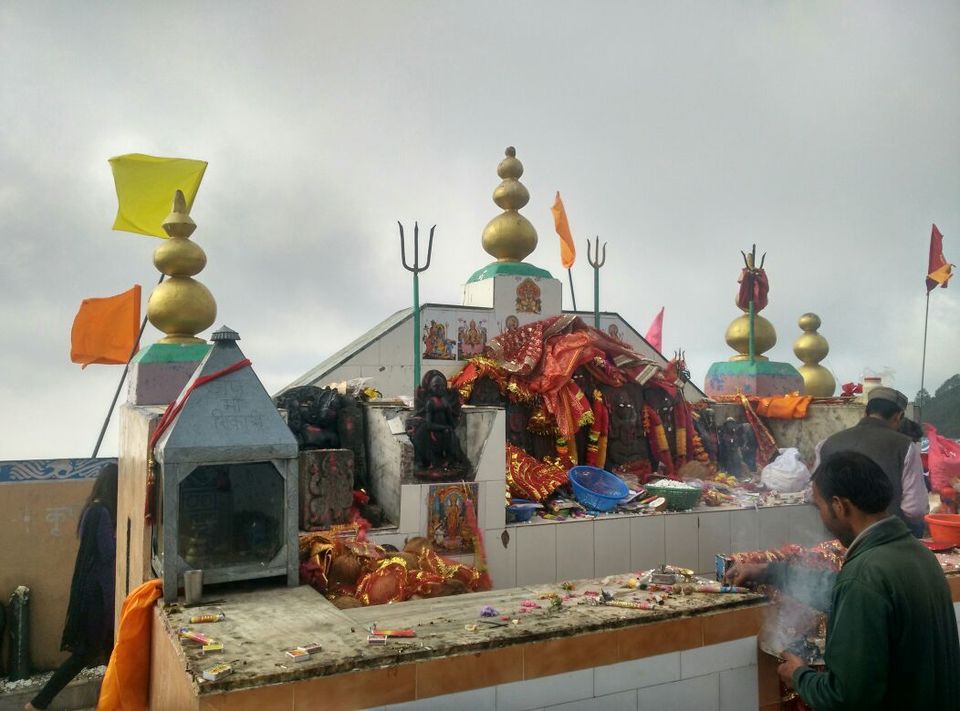 One does not feel like leaving such places, we descending down with heavy heart. Back to road, we had our food on the beautiful meadow & ensured that no damage has been made to the environment & cleaned the entire space & advised fellow travelers as well, We the travelers should inculcate this habit to save the nature & keep the beauty intact.
We descended back to Bhulah, spent quality time again , by that time couple of groups had planted their tents & were arranging for bone fire. Treat to watch, feel & experience such a scenic place.
Back to Janjheli with peas & potato crop at its peak. In Janjheli, another famous spot to visit is Panadv shilla, 3-4 km towards Mandi, famous for a massive rock. As per the locals, the massive rock (Pandav Shila) is associated with pandavas and is said to be kept here by Bhima, who supposedly came to this area during their exile, The rock can strangely be moved with small enough as "one finger" but not with big enough "JCB". We were very eager to try this natural wonder, we managed to move this rock with hands, impossible?, experience yourself.
From Pamdav shilla we moved through valleys "up & down" & finally we reached Pandoh, beautiful site of the dam alongside NH-21 (connecting Manali to Chandigarh). From Pandoh we moved towards the Mandi town & stayed there.
We got the opportunity to explore Mandi town next morning during walk, famous Gurudwra wherein Guru Govind Singh's personal used belongings are showcased, Historical Paddal maidan, wherein world famous Shivratri fair is celebrated every year in the month in February, Govind ghat & off course the amazing Beas river flowing all along the morning walk route like an pet dog accompanying you on your walk.
We left Mandi to Sunder Nagar, Dharampur, Kalka back to Delhi with a promise to visit this area soon & explore few more places..
Himachal has so much to offer, but majority of us are not aware of these places & look for the comfort outside India. After my visit, I have recommended it to my friends & couple of them have already planned to witness it in next week itself.
Hope you enjoyed this journey with me, do keep this route in mind, whenever you plan your next trip to Himalayas.