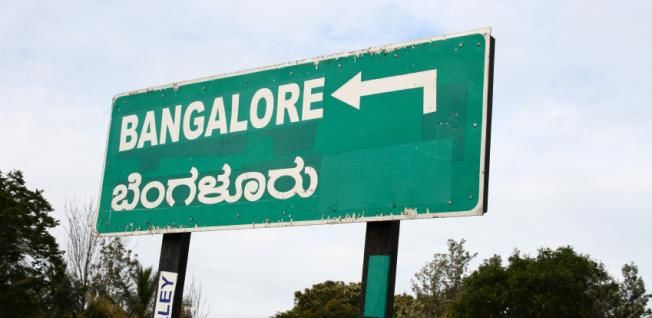 banaglore is the capital of India's southern Karnataka state. The center of India's high-tech industry, the city is also known for its parks and nightlife It could be a quiet a task to get thing shorted for people coming for the fist time so i have put some point together that could help you to enjoy your vacations .
My little weekend guidance to Bangalore
1. Distance :- Banglore airport ( Kempegowda International Airport) is quiet far from banglore city so you could take bus or uber to your desired destination
2.Patience - you need to be full of patience as all the road are narrow jammed and are one ways .
3. Food :- now that a serious problem you have institutional place like MTC and NAGARJUNA but for a north Indian like me it a serious problem but you do get various cuisine like Chinese Thai and Punjabi too
4. place to visit :-
Bangalore palace is a gem and that the very first palace i visited , the interior are so awes trucking. All age group will enjoy taking selfie here .
Tipu sultan summer palace :- This has a beauty of it own and should not be compared to banaglore palace as it different in every manner form interior to architecture it must vist.
vidhana soudha :- massive is first thing you say the moment you eye will witness it , it houses the state legislative chambers
5 . Garden city of India :- known for it garden , How can not visit one or two them ?
. Lal Bagh :-It a botanical garden with an aquarium and glasshouse designed to mimic London former crystal palace
Cubbon Park :- Is a landmark in it self it is the lung area of Bangalore city located within the heart of the city
Tip :- if do end up taking ola then just remember not to opt for a micro as they dont put on the ac because rate being low over there .
6. Hotel :- trying staying near the old race course road as it easier trying to reach prime location . I had stayed at Hotel Bangalore International
7. Shopping :-
. commerical street :- One of the city's most well known shopping areas, Commercial Street has stores selling every possible style of clothing, accessories, shoes, junk jewellery and knick knacks. You can spend hours wandering across the many lanes and bargaining to your heart's content. This is the regular haunt for the compulsive shopper as you'll discover something new on every visit.
.Chickpet :- Shopping in the narrow streets of Chickpet and its surrounding areas is an adventure in itself.
Among the city's oldest commercial districts, Chickpet is famous for a wide variety of saris and wholesale dress materials. Once you're through here, head over to Balepet for bangles and locally made musical instruments, Nagarthapet and Raja market for jewellery.