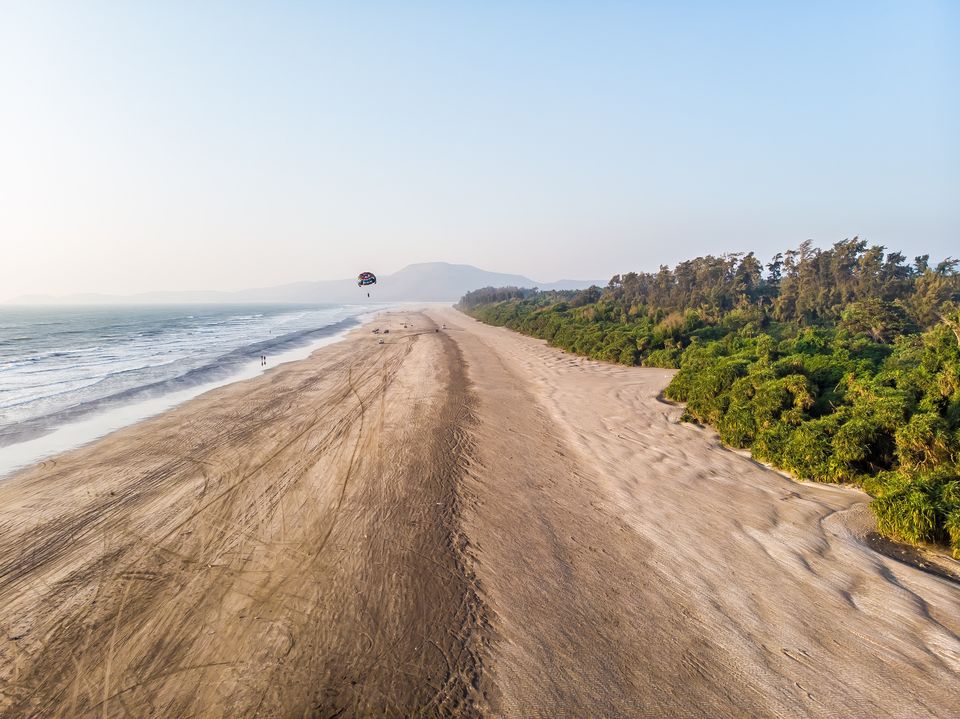 It was short and sweet trip, and yes also it was my first flight journey.
I live in pune, my flight was around 2 A.M from mumbai international airport , yeah I had domestic journey from international airport.
So reached mumbai at evening . I had dinner there at CST. Then we headed to airport. Yes I was nervous and also so much excited about goa. It was my first flight also first trip to goa. And if you're indian and not visited goa then you'd not enjoyed  life at all.  So our flight was on runway and finally ready to take off. That speed and sound and midnight , all dark around so scary but thrilling experience. But yes the view from above was way much beautiful than anything ❤️. Finally we reached airport . And we booked room at baga beach . And it was around 40 km from dabolim to baga beach . And I've to mention that cab service is so much costly .. it takes around 900 to 1500 rs to reach baga beach. So we reached their by cab. Then yes were so much tired , so we rest then we headed for panjim by bike. Yes bikes over there are cheaper and petrol is more cheaper. Then we came back at the time of dinner.. and yes the most important part of goa os night life and beach .. we experienced the night life and it was amazing so peaceful and energetic also.
So it's day 2 .. we woke up early in the morning and headed for madgaon by bus. Thanks to oyo for speacial 60 percent discount. We explored kolva beach on this day .. the beach was so beautiful and peaceful. The sunset was so mesmerising. I got some shots and also a short clip.
Early morning we were heading to pavilion by train . So it  was great experience and worth trip under 7000. Must visit place