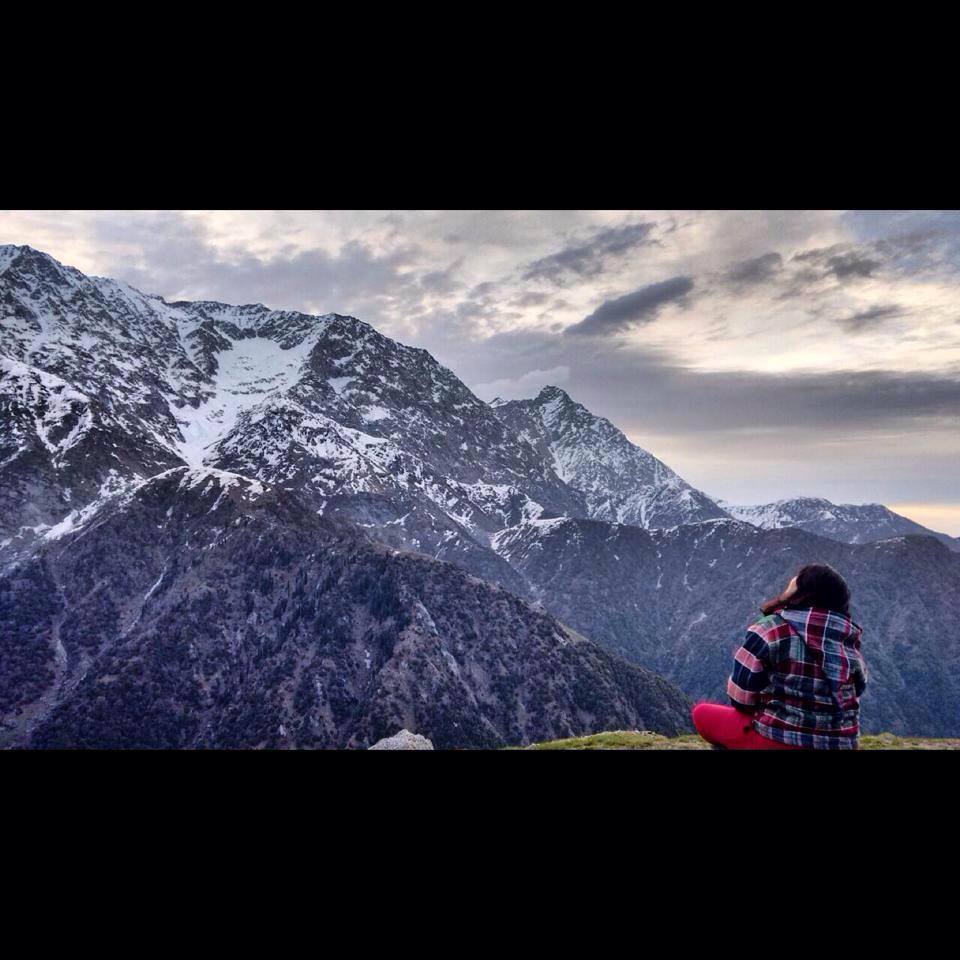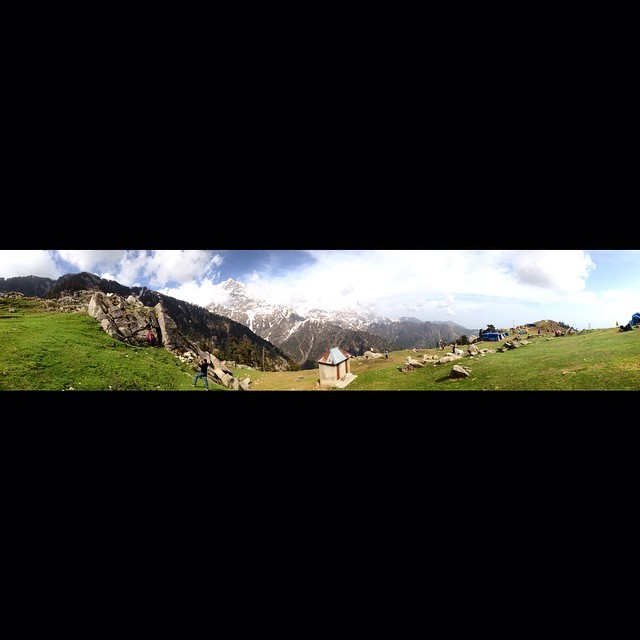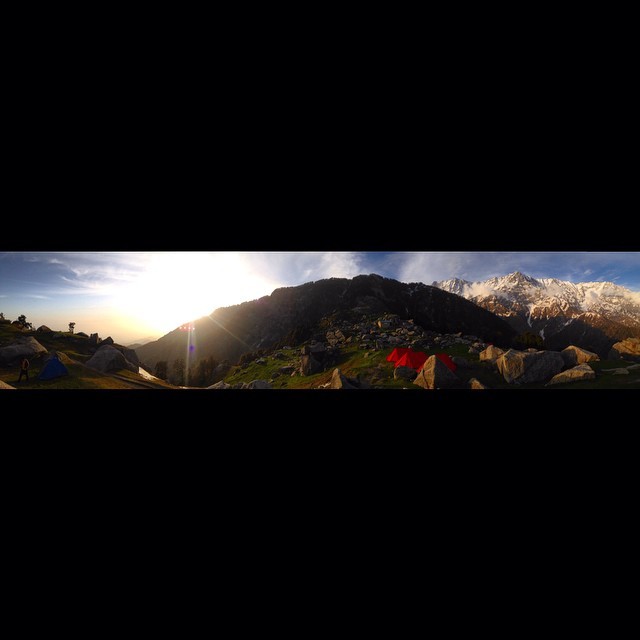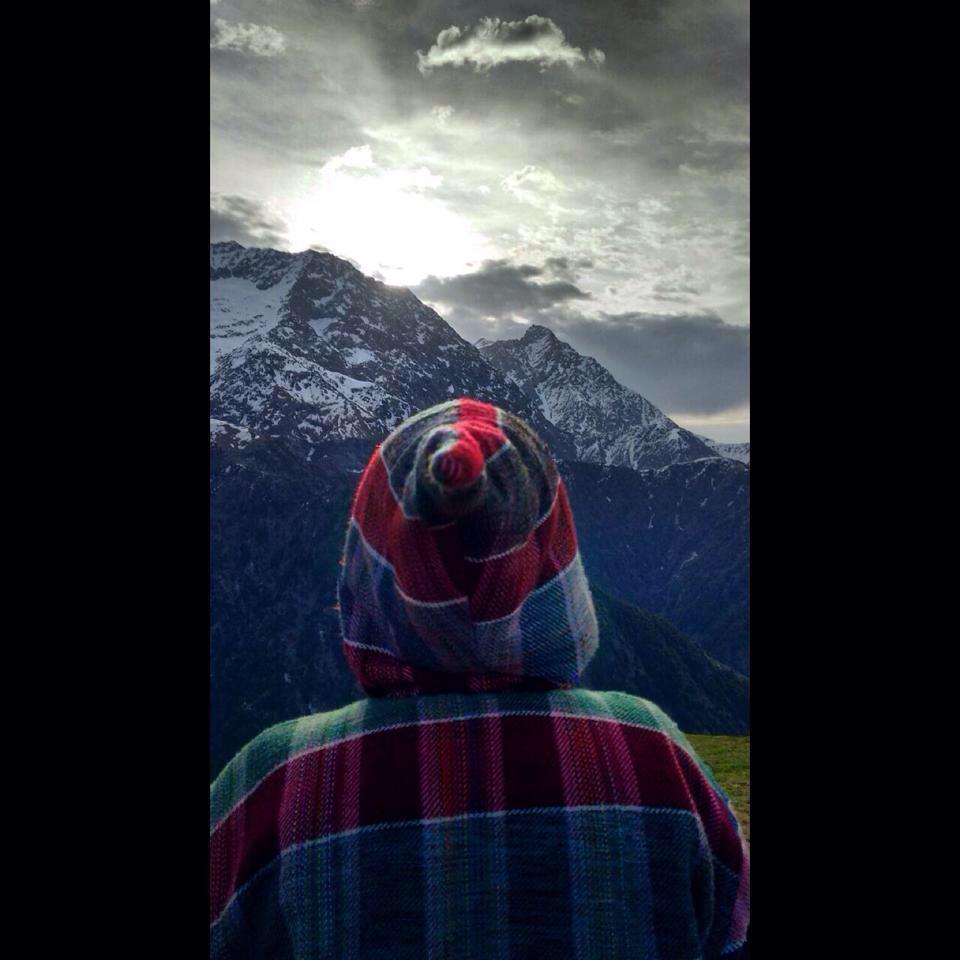 "The universe is listening, be careful of what you say. Listen to the sound of the wind and feel the rain flow through your body as you watch the trees sway."
This is what Bhagsu and Triund are to me.
We stayed at Upper Bhagsu and not at Mcleodganj as most travellers do. This was nice because the area was silent and less crowded and less touristy. The morning cappuccino at magic tree cafe with a chocolate croissant became a daily ritual. The food overall was great. must try the pizza at unity house and the indian food at om cafe and breakfast at german bakery. The people are humble and the vibe is somewhere between hippie and the traveller. 
Trek upto bhagsunag waterfall, even if to just soak in your feet. The mountains in this area are pretty safe to wander about, there are many little trails that can take u to paths unknown and therefore, beautiful. 
Its half an hour away from Mcleodganj if you wanna walk. On the way dont forget to stop and listen to the wind at the wonky tree or sit at Yeti's place. At mcleodganj, eat and eat some more. :)
The tibet kitchen for the momos, the lung ta japanese cafe, the chocolate log for the best cakes in the universe and the sweetest old lady and the coffee at cafe budan and rogpa. Walk to the buddhist temple, take in the view from there. Sit there and feel the energy. Feel humbled by the fight for Tibet and the sorrow of having your home taken away from you. sit and thank the universe for making your journey so easy and so good. 
Trek upto triund, uphill 9 kilometers. worth the trek for the first look at the moon peak will take your breath away. Literally. And suddenly you will feel like the happiest human alive for being able to view such magnificence. ideally book a guide from where you're staying so they can arrange for a tent up there for you to stay. Stay the night and if you're as lucky as I was, you will be engulfed in a blanket of stars. Go meet sureshji, a small tea stall owner, hear his stories of 16 yrs - of travellers, old and young, rich and poor, indian and international. I wish to start a youtube channel for him someday soon. Comedy nights with Suresh. He began staying up at triund 16 yrs ago and ever since.. he has served almost every traveller who's been up there. Thank him for feeding you some warm tea and maggi. 
Walk to dharamkot. eat at the friendly planet and the family pizzeria.
Overall, walk around, take it all in cuz it may be fast disappearing. The universe is listening. :)