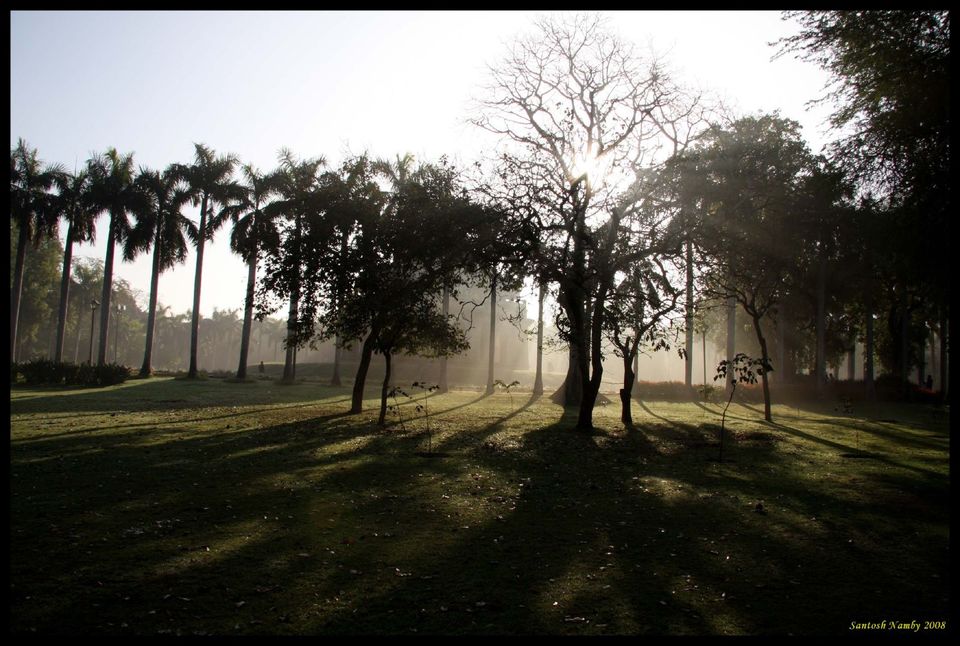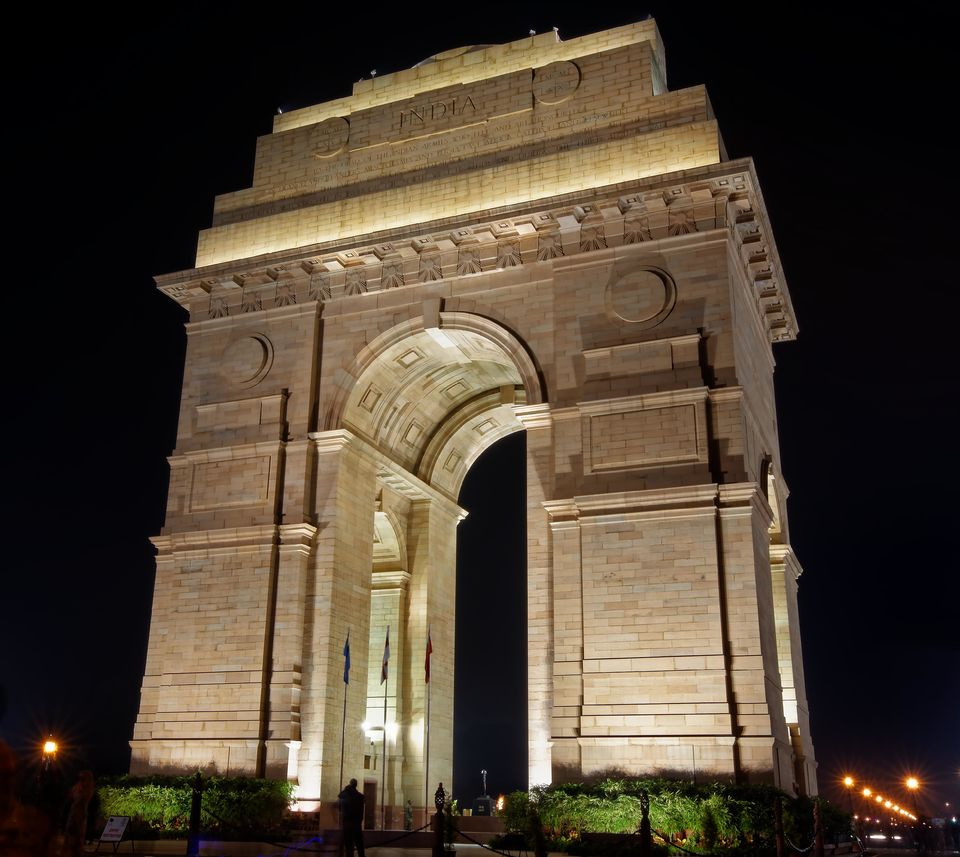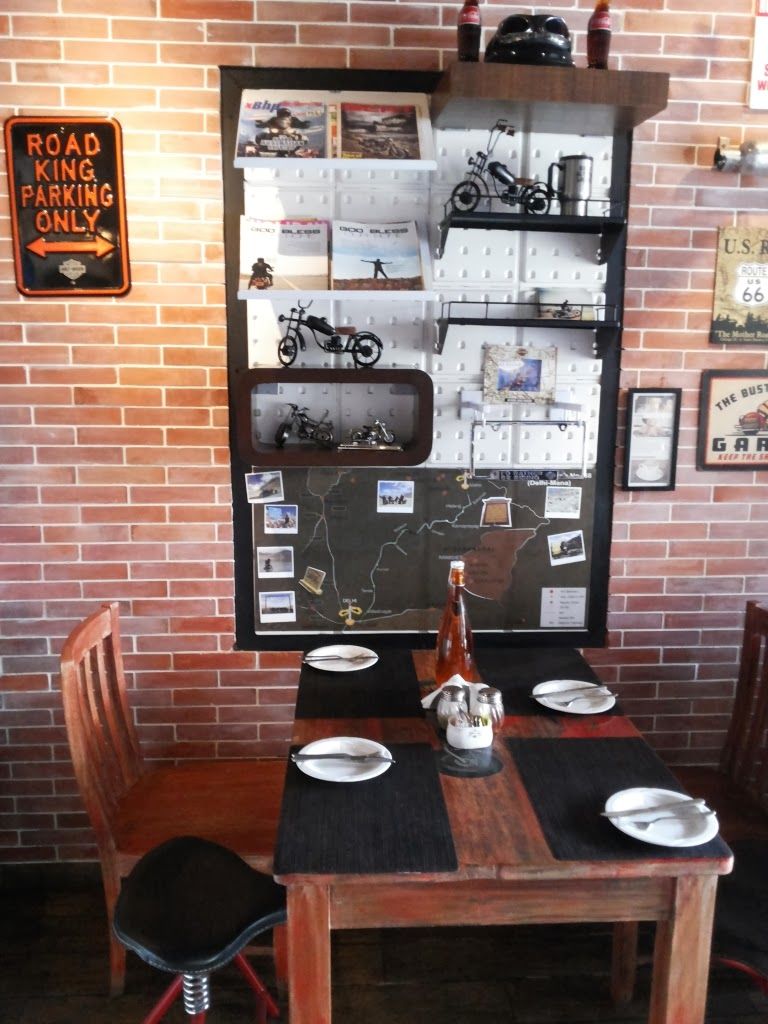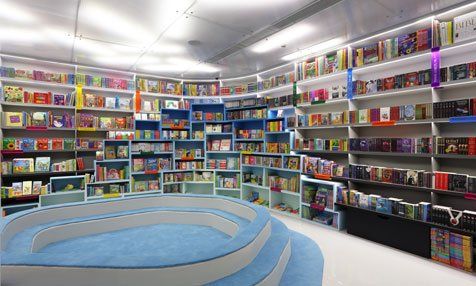 I have had my fair share of amazing and awful days in Delhi. It is a city that never ceases to amaze. Perfection by its very nature is a myth, however, one cold October  day came pretty close. It involved the usual suspects: delicious food, places of note and time for reflection and thought.
Morning Run at Lodi Garden
There are few more enjoyable ways to begin a winter morning in Delhi than with a run at the Lodi Garden. The lush green park, spread across 90 acres, offered a soft mud pathway to take a long run without asking too many questions of the knees. The fragrance of flowers, dew on the grass and the 15th century architecture added colour to the surrounding. The fresh air and silence prepared me for a day of exploration.
Breakfast at Biker's Cafe
Tucked away in a corner of the Vasant Kunj B Block market is the neat little bistro named Biker's Cafe. I discovered it quite by accident while searching for a place to grab an early morning bite with a friend. For all the helmets and bike components on display at the wall, the cafe is largely silent and empty.
It is near perfect for a healthy meal and banter. The Bobby Brown Breakfast (cheese and mushroom omelette, bowl of fries, toasted brown bread, grilled tomato and peanut butter) did my spirits a world of good.
Afternoon Walk at Ghalib Ki Haveli
Old Delhi, with its narrow alleyways and Mughal architecture, belongs to a different era and Ghalib ki Haveli is hidden in one of the many by lanes of Ballimaran area. The two room house is all that remains of one of the finest Urdu poets to have ever lived. The quixotic couplets that hang on the sidewall are a testament to his prowess.
"Peene de sharab masjid me baith ke Galib
Ya woh jaga bata jaha KHUDA nahi hai!!"
English Translation
Allow me to drink alcohol in the mosque
If you cannot then tell me a place where there is no God
The writings showcases Ghalib's unique gift to translate his deepest thoughts, highest cravings and darkest emotions into witty couplets on a piece of parchment. The other room had an entire wall covered with a regal painting of Ghalib smoking hookah.  The pink and red chandeliers, the old parchment - torn and crumbled - with distinctly written Urdu words looked magical behind the glass frame.
Relaxed Evening at Cha Bar-Oxford Bookstore
Cha Bar brings together the best collection of books and selection of tea under one bright and spacious roof. It is located in the outer circle of Connaught Place, one of Delhi most busy commercial center. I spent many hours leafing through the Fiction section while enjoying the reasonably priced tea and snacks.
Late Night Walk at India Gate
India Gate is a majestic monument that commemorates the Indian Army martyrs in the World War I. I was part of the large crowd of Dilliwalas that had gathered below the triumphal arc like monument and the surrounding gardens. I spent an hour in the pleasant weather taking in the scenery and enjoying the nip in the air.
That capped my day covering the length and breadth of the city. Delhi has a lot more to offer. May be cause for another day of fun and adventure!!!