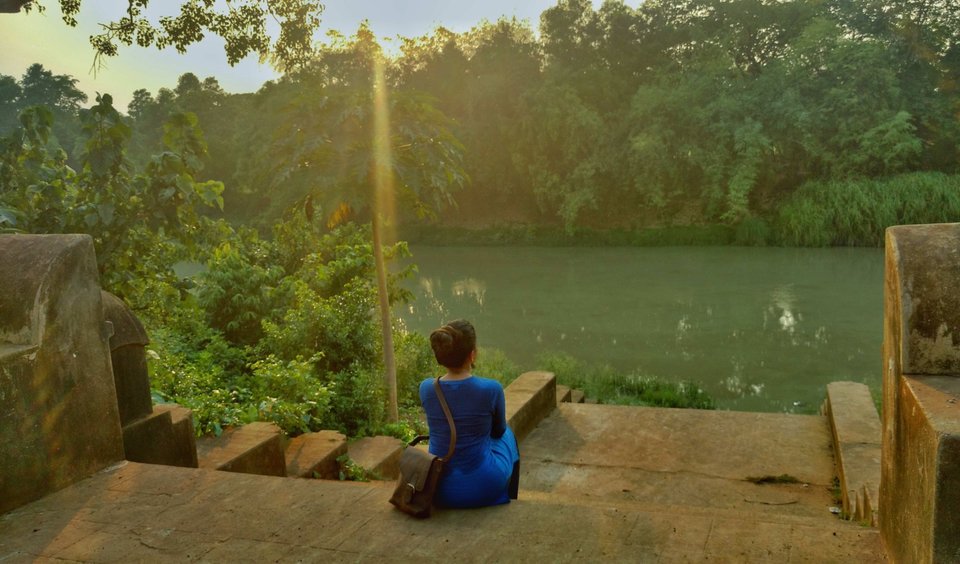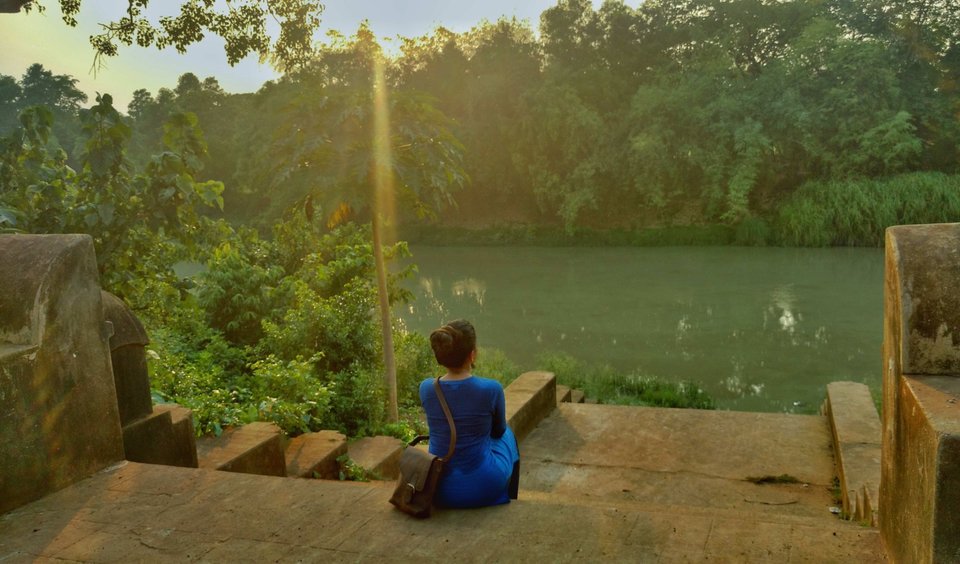 Chasing trains, being bugged at long traffic jams and adjusting my life by the monotony of a clock had become a bit of too much. With all of that being said, a long longed break had already become a pre-requisite. Period.
Less explored villages, rustic charms, beauty untouched and a bit of solitude is my quest for travelling. Be it in the city nooks or by the foothills of the mountains or the river banks, a place with its nature, heritage undiscovered and a sense of offbeat travel blended with culture unexplored is what carries my soul to its land. A fifteen day stay at this beautiful little folk village had all of that what I would call experiencing 'slow life' in the slowest pace. Curious? See for yourself about a village that has no relevant web presence!
* Rasikganj, set on the banks of the River Rupnarayan is a village which has barely any information on Google! (scroll down for other essential info). Here you go!
The only clock that synced in with my life here was waking up to the Sunrise and being grateful for the day by the Sunset.Accommodating myself in a neighborhood of mud houses, granaries and paddy fields.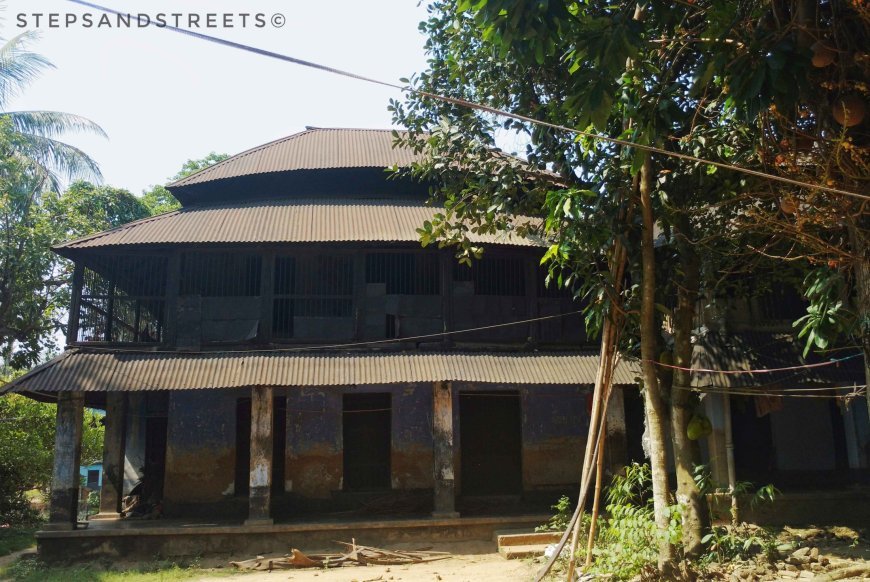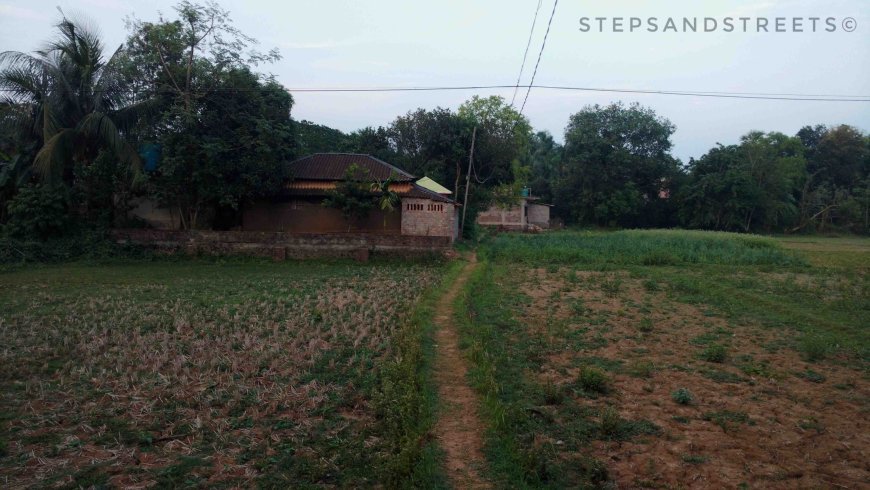 Counting minutes and learning to live in the present moment by the tiny gushes of the river tides.Taking that dip in the shallow pond.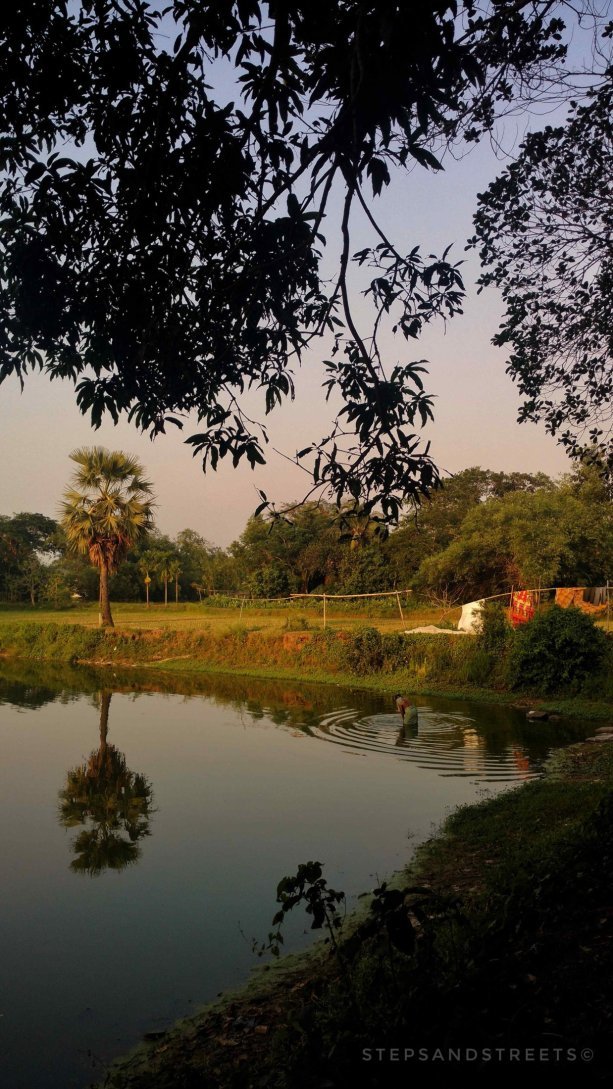 Cherishing unexpected rains in the summer months of May.Having been said mangoes? Getting them fresh from the courtyard!
Cycling by the river banks of Rasikganj - Kushpata - Nimtala.Experiencing life by its bit of hardships on the rickety river bridges.
These river bridges are constructed by the local people of the village.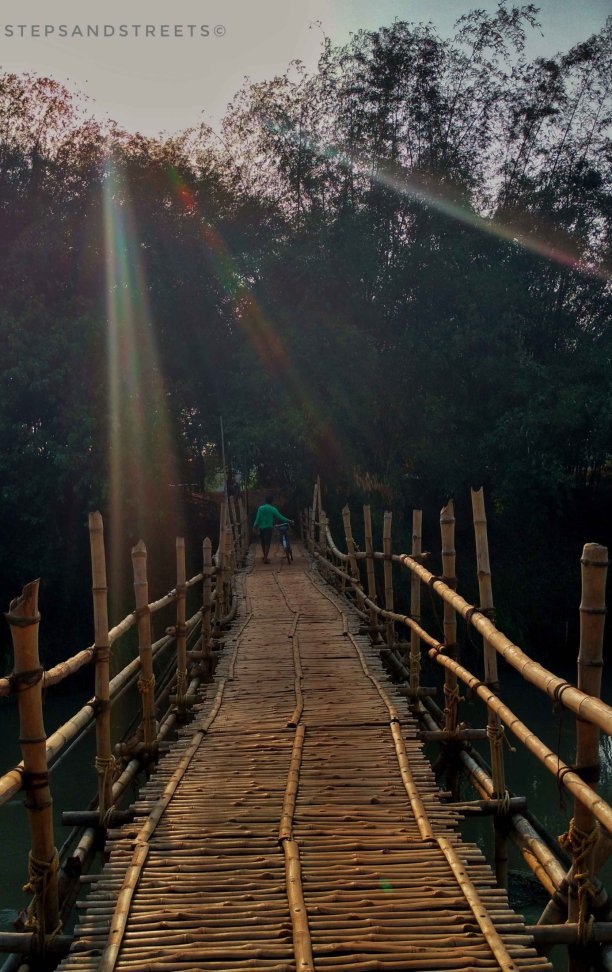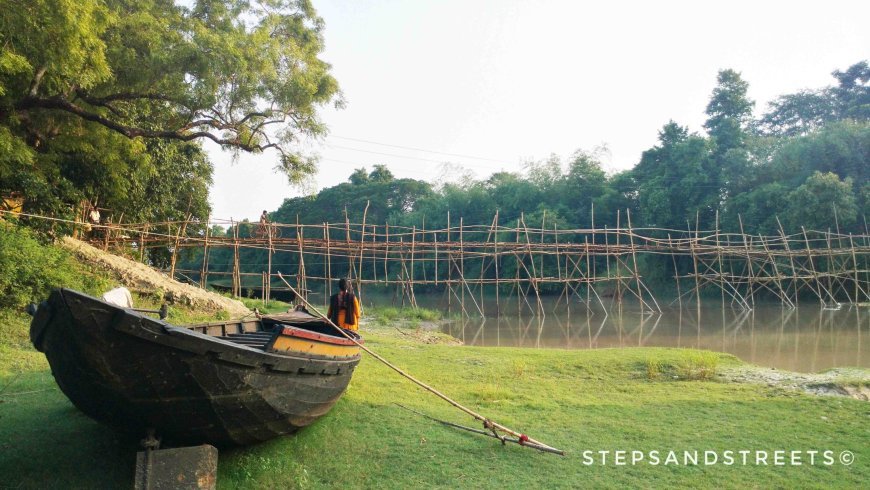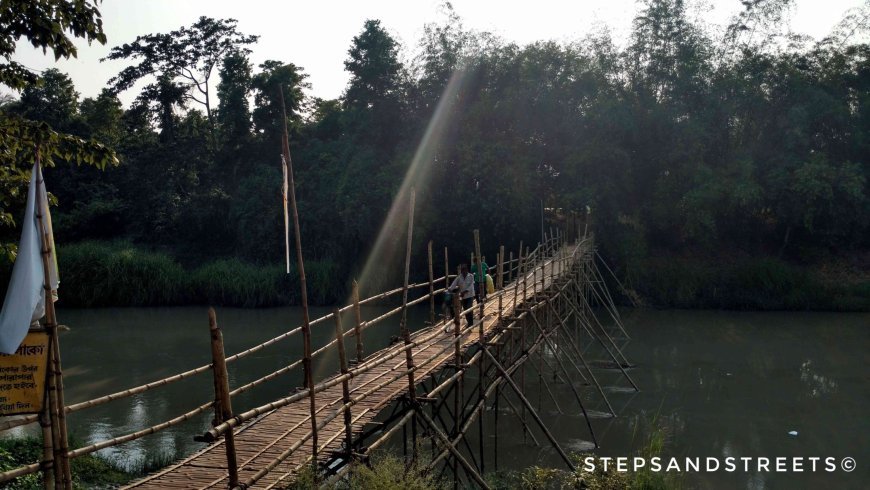 The Dhakis are the traditional band members of the Bengali community. They are invited in every auspicious occasion of the Bengalis.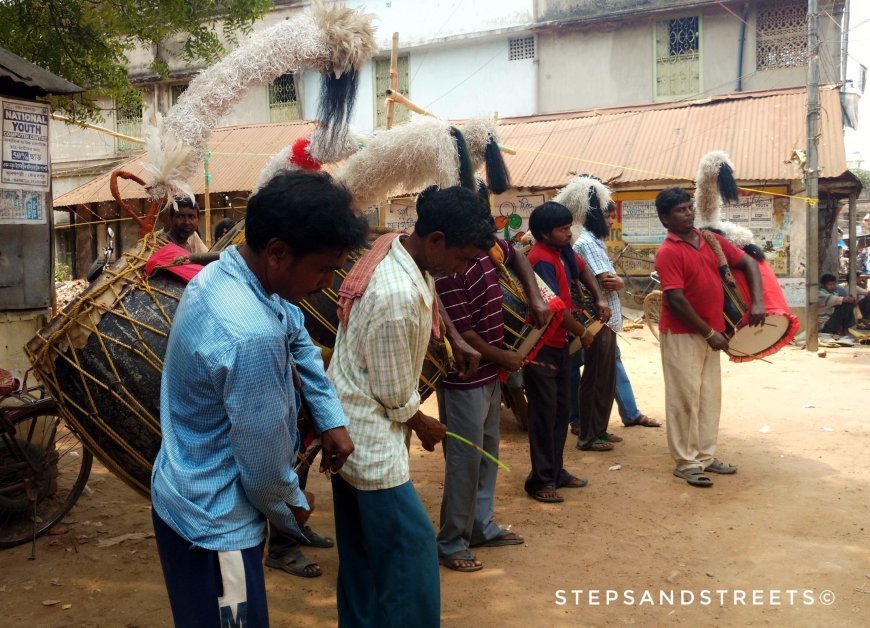 Tempting my taste buds with home made Bengali food. Finding my office of solace.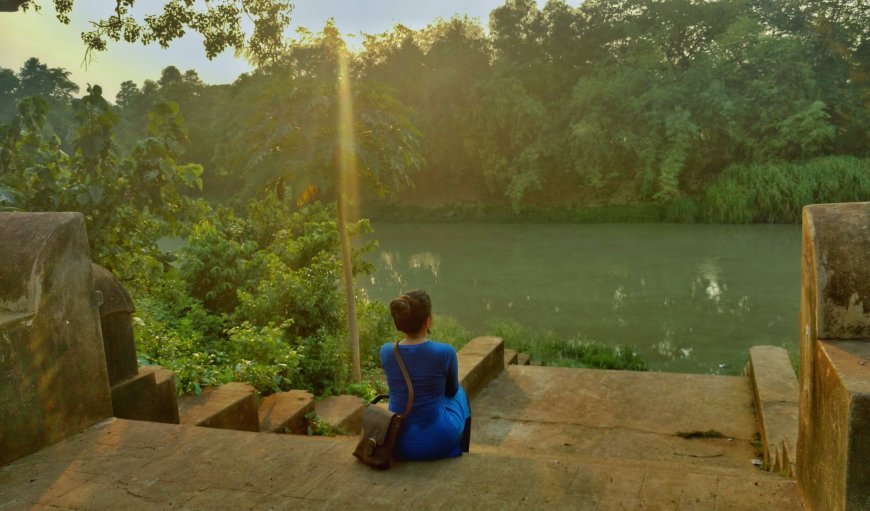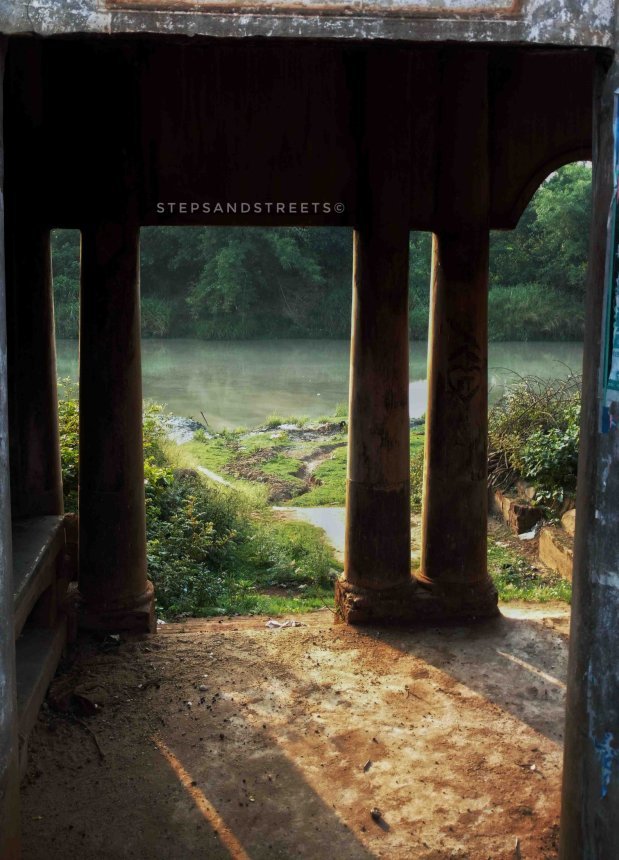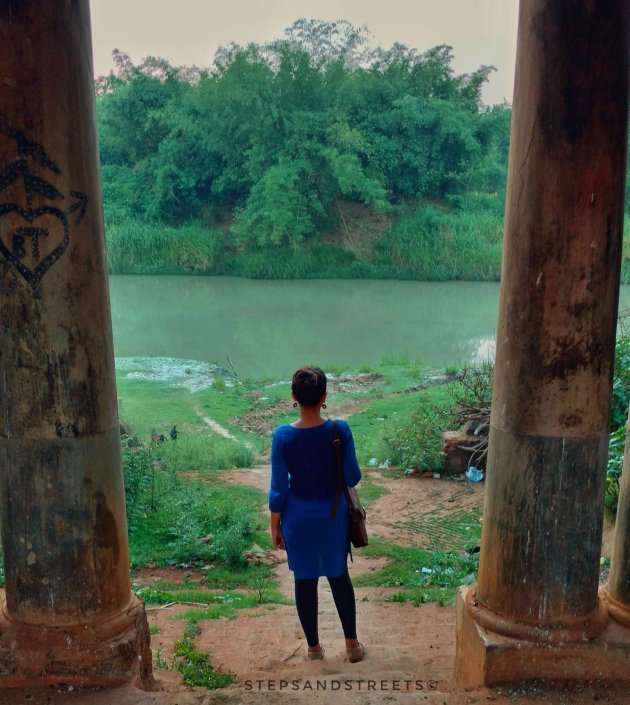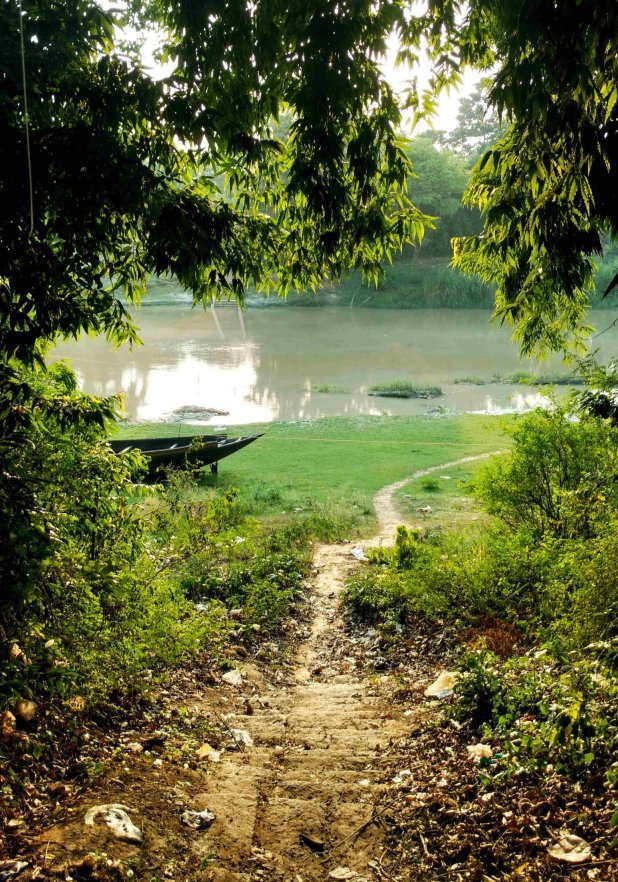 Here's bidding adieu to mindful sunrises, spotting beautiful kingfishers, dipping in the ponds only to be tangled with a number of aquatic plants, being drenched in the rain, sailing paper boats on tiny potholes, capturing uncountable photo vistas during the sunset, turning young & old strangers into friends, walking long distances by the river banks, sleeping on the terrace under a million stars, cherishing those cool yet warm nights by the lights of the fireflies and gathering heartwarming smiles!
**Essential Information -
Rasikganj - A tiny little village with a population of approximately 20-22 families is close to the popular town of Ghatal in Paschim Mednipur, West Bengal. It can be most conveniently accessed from Ghatal/Pashkuda. (One can take a bus from Howrah/Dharmatala - if coming from Kolkata) Rasikganj being situated on the banks of the river Rupnarayan is a highly flood prone area with a high number of power cuts. (PS)Many more posts on my visit to Bengal on its people, culture, lifestyle and many other interesting stuff would be up this month! #staytuned
Have you been to any place which doesn't have much info put up on the web?
Sharing is Caring! #photoblog