The Rann of Kutch was on my travel bucket list for a long time. The idea of witnessing the endless expanse of white plateau stretching into the horizon seemed fascinating. The outlandish landscape of Kutch struck a chord with my heart. Finally, my wish was fulfilled in February this year. I chose to visit Kutch during the Rann Utsav, as the entire Kutch comes alive with festivities during that time. The Rann Utsav is celebrated each year during the winter months, against the magical setting of the Rann of Kutch. Here's how I spent some amazing days at the celebrated Rann Utsav.
Exploring the Beautiful Landscape of Rann
The Rann of Kutch is a vast salt desert. The presence of salt on the ground gives the Rann its distinct white colour. The white ground stretches around in all the directions to meet the bright blue sky. Camel Rann Utsav Tours, are the best way to explore the alien landscape. Marveling at the endless expanse of white sand invoked my inner philosopher, as I felt like a tiny spec in this enormous expanse of land. When the sun sets, the white earth glows in hues of red and yellow. The hour of sunset is the golden hour of photography at the Rann.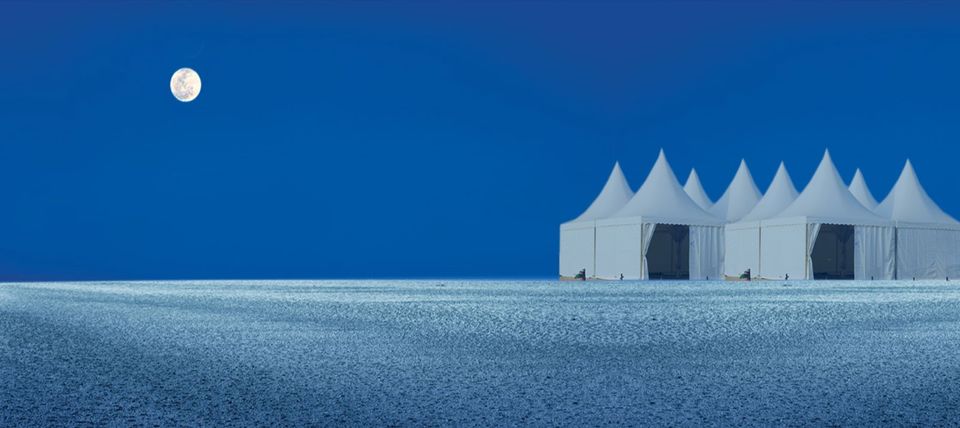 Watching Cultural Performances
I spent my evening soaking up the rich culture of the Kutchi people. The Rann Utsav is famous for vibrant music and dance performances by the local artists. The heartwarming and vibrant performances were a feast for my senses.
Staying At the Rann Utsav Tent City
Amidst the barren white expanse lies the magnificent tent city. My Rann Utsav package included a stay at the tent city. The Tent city is a spectacular man-made wonder that houses more than 300 tents. Most of the tents are state-of-the-art, replete with all modern amenities. Great attention is paid to hospitality at the tent city, so a comfortable stay is guaranteed. Spending calm nights in a luxurious tent was the highlight of my trip.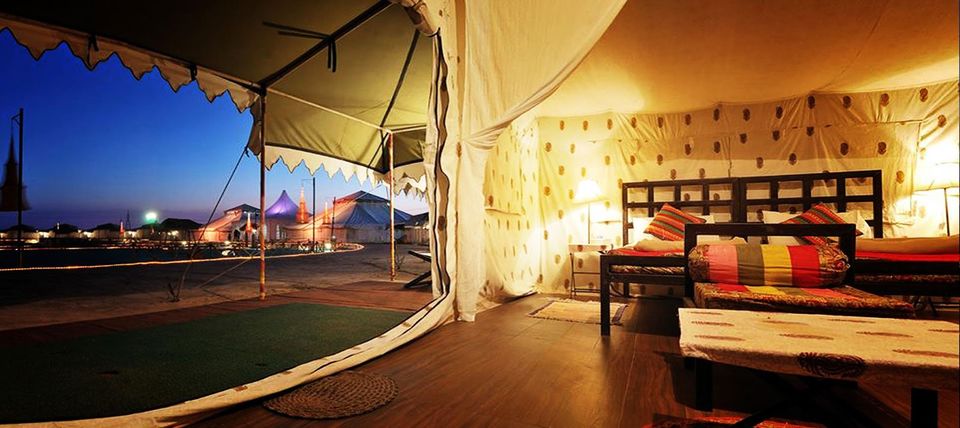 Shopping At the Rann Utsav
During the Rann Utsav, the entire area is covered with colourful stalls selling beautiful handicraft items. I bought several ornate silver items, wood carvings, and a wall painting. I also picked up a lovely mattress, quilt, footwear and some wonderful Kutchi work bags.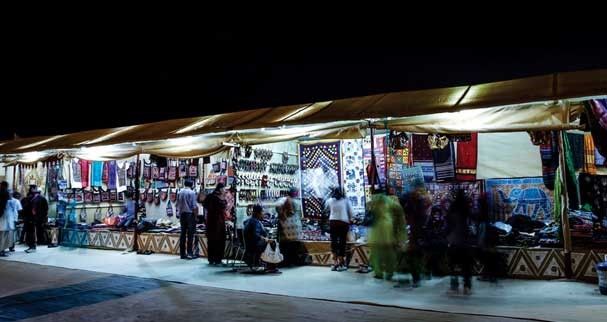 Savouring Scrumptious Local Food
As the evening set it, the air was filled with the aroma of authentic Kutchi food. I enjoyed feasting on delicacies such as Khaman Dhokla, Muthia, Gathia, and Kachori. For dessert, I gorged on traditional sweets such as Adadiya, Gulab Pak, Son Papdi and Gulab Jamun.