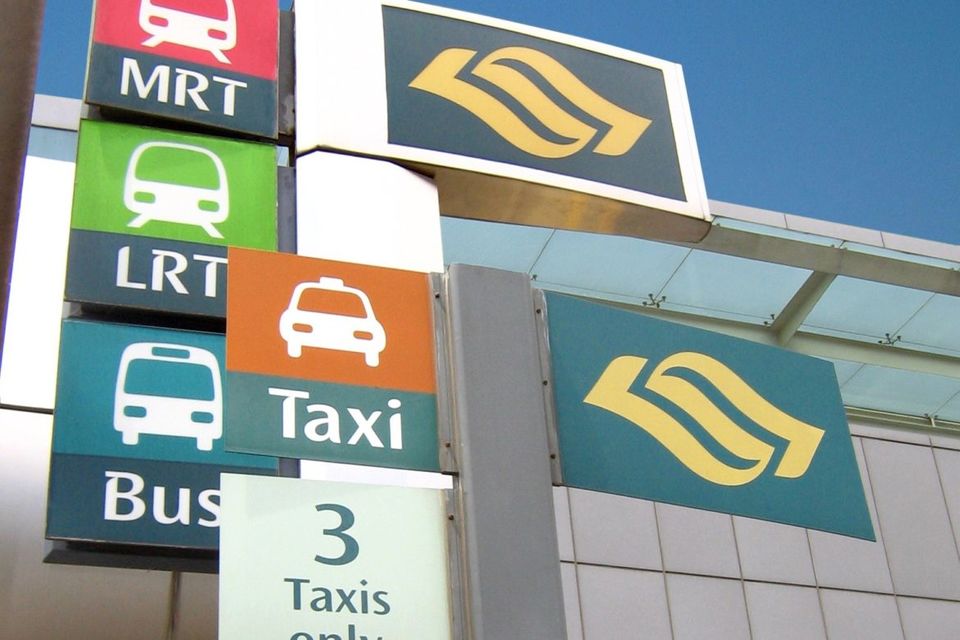 For a tourist, navigating around Singapore is actually extremely easy because the entire country is very well connected by different public transportation systems, and everyone there speaks English. So if you're lost, don't hesitate to ask for help.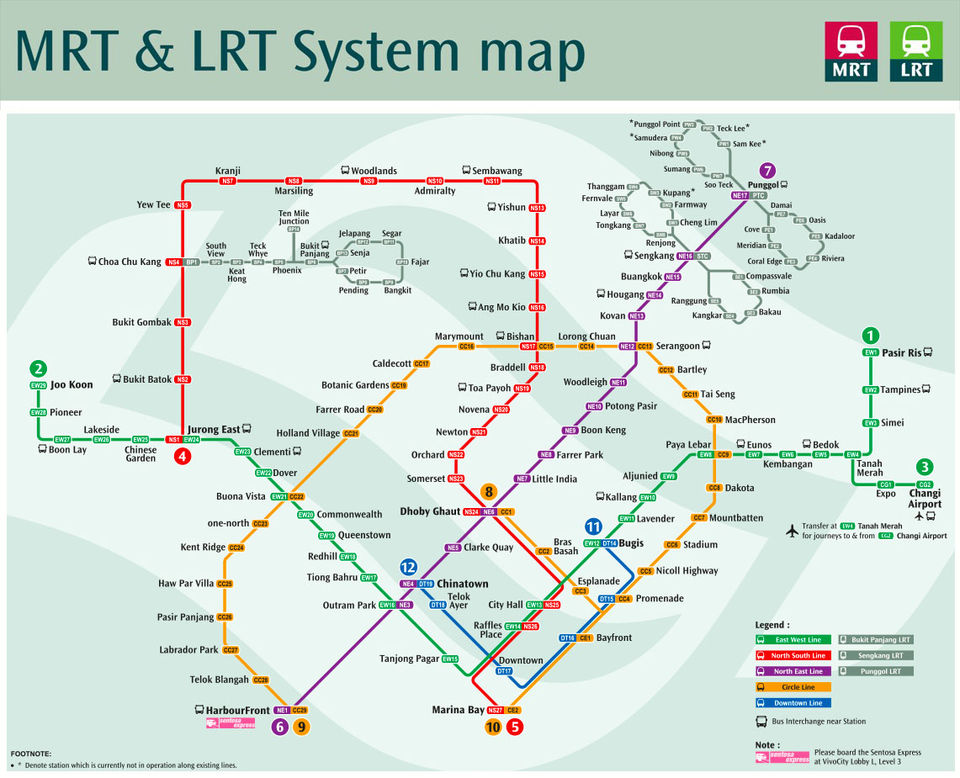 The map here shows Singapore's MRT and LRT lines clearly.
(Map Credits – www.singaporeexpats.com)
Public Trains – MRT (Mass Rapid Transit) & LRT (Light Rail Transit)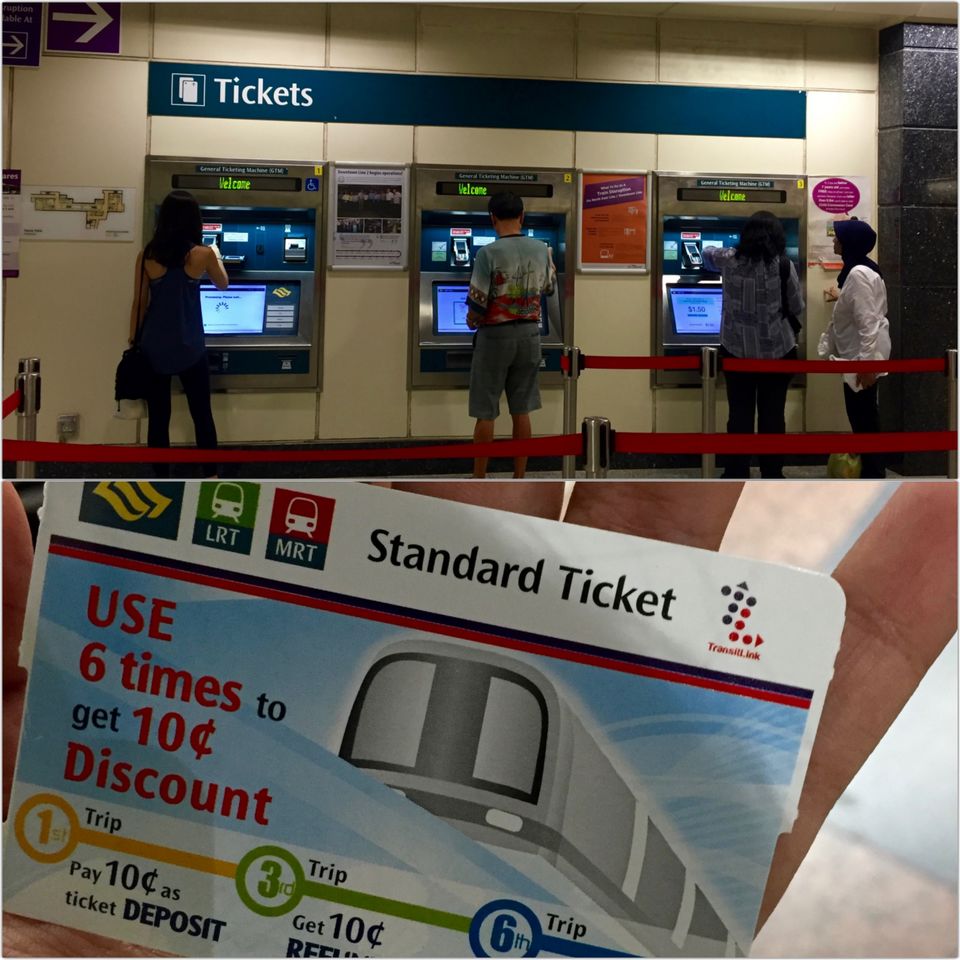 Top: Ticket counter at Farrer Park MRT Station.
Bottom: A Standard Ticket
All MRT/LRT stations in Singapore are equipped with tap-and-go systems. As tourists, none of us are equipped with the EZ-Link card and for short trips, investing in the EZ-Link card doesn't make sense. However, that doesn't make the MRT inaccessible to us. All MRT stations have ticket counters where you can get a standard ticket that can be reused for 6 trips. The map above is self-explanatory and all MRT stations help you get around easily by following the same colour code as the maps. However, as tourists here is another quick hack to help you navigate on Singapore's public transport better!
If you don't have a local SIM card with a data plan, make sure to do plan your day and do this before you lose access to your hotels Wi-Fi connection.
Just log on to www.gothere.sg
All you've got to do is feed in your location and your destination and it will give you directions on what trains or buses to take. It even tells you what stations to get off at and how to change trains! Just follow their directions to the T and you'll reach your destination safely.
While travelling on the Singapore MRT, keep in mind the following:
– The MRT runs from 5.30am to midnight.
– Avoid sitting in seats that are labelled for pregnant women, elderly people and the disabled.
– Avoid crowding the train doors. Stand to the side to allow people to leave before you board the train.
– Move inside to keep place for other travellers.
Public Buses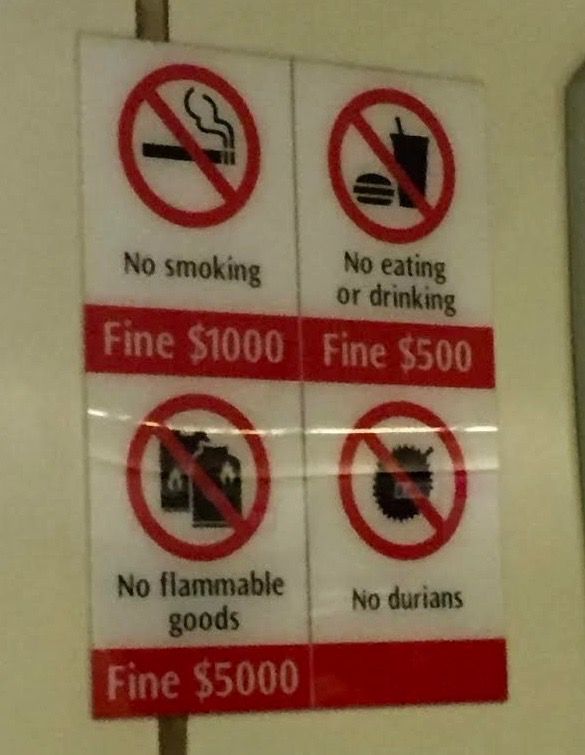 Be careful on public transport.
Singapore has atrocious fines!!
Public buses in Singapore are slightly more difficult to navigate with compared to the MRT. You need to know exactly what stop you want to get out at and when it is coming. The same website will help you navigate the bus system a little easier.
If you don't have the EZ-Link card, you could pay once you get on the bus. If you plan on using the bus system, make sure to keep change.
Over my 2 weeks in Singapore, I found it pretty convenient to just manage on the MRT and had to take the bus very rarely. The MRT is easier and more convenient.
While travelling by bus in Singapore, keep in mind the following:
– The buses run from 5.30am – 12.30am.
– Always keep change if you don't have the EZ-Link card.
– Avoid using the yellow seats in the front that are reserved for pregnant women, elderly people and the disabled.
– Hold on to the rails tight! Singapore drivers are known for slamming on the brakes.
– When your stop is approaching, don't forget to press the button on the rails to signal to the driver that you would like to stop.
Taxi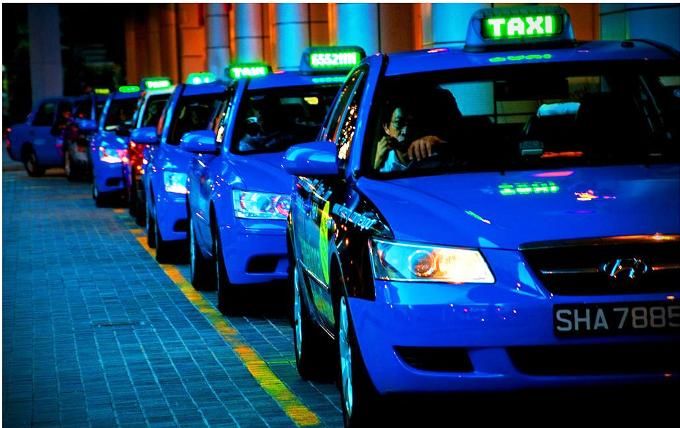 Picture Credits – www.vulcanpost.com
Singapore is full of taxies! The easiest way to get a cab is to stand by the road and just flag one down by waving your hand. Cab's that are available have GREEN "available" signs while the busy cabs have RED "busy" signs. You could also walk to the nearest taxi stand and wait till a cab drives by. That usually doesn't take too long unless it is rush hour.
Slightly more tech savvy? Just download Uber and you're good to go!
I hope these tips from my experiences travelling in Singapore help you on your trip! Do share your experiences with me by commenting below!
If there is something specific you would like me to write about, feel free to share your thoughts via social media and I will try to help you as much as I can.
This blog was originally published on 'My Selfie Stick Adventures'