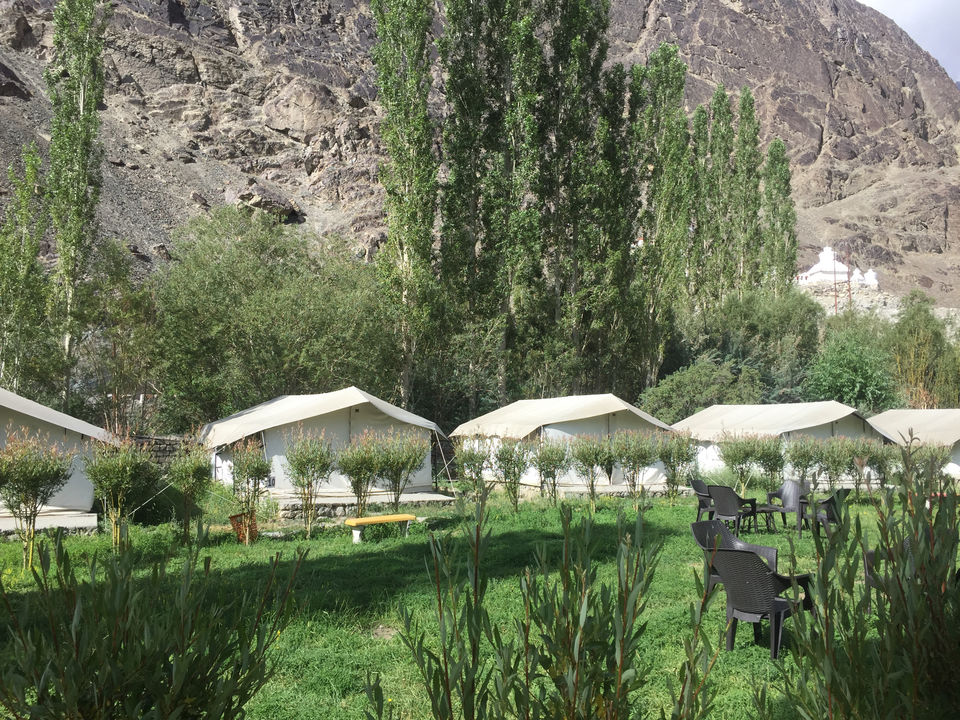 Apart from scenic white sand dunes Nubra Valley also offers good homestays with spectacular view.
It's my luck that I've got a good stay at hunder
Enjoyed every bit of view
during the season time the price of the camp stays may go Upto 5k. But if we bargain a bit it may come down to 3.5k.
Luckily my friend got it ya for 3k. Anyway it's also expensive. But be aware that if u r selecting camp stays then you should be prepared for bitter cold nights.