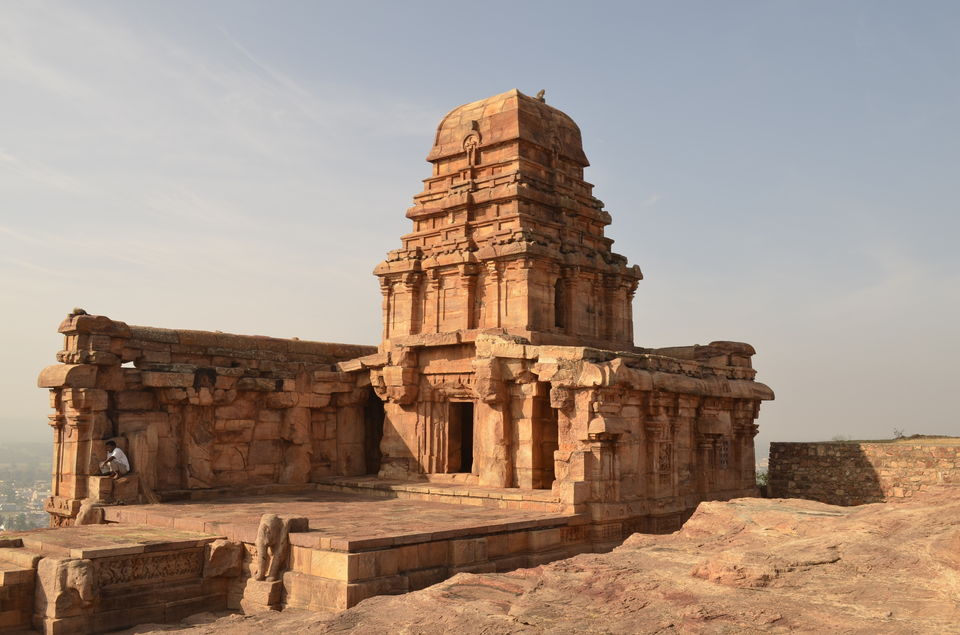 Everyone hopes of doing something new, dreams of doing something BIG or set a goal for achieving something great. Undoubtedly, all of us would have have done it too. I don't want you all to set a new goal today, instead I want you to go back 3-5 years from now and try to remember a dream you had, any hope you wanted to fulfill. Now, are you really where you thought you would be?
A couple of years ago I looked back and realised, I wasn't where I wanted to be. I loved traveling, but as my friends got relocated or married, I lost their company to travel. Traveling alone was never an option. To quench my thirst of traveling I started reading travelogues. I was happy because, even if I can't go to the renowned locations, at least I could see it from other's eye. I wandered though crowded streets, narrow walkways, foot trails through wonderful experiences shared by people who did what i had dreamt of.
I always loved less known or the new buzz word "Offbeat" locations. The difficulties of reaching there, living with less and staying in home stays always interested me. One day I was going through one such tripoto blog on Badami - Karnataka. The place hosts one of the most beautiful cave temples in India, and is a part of triple towns where South Indian Temple architecture began. Popularly known as Aihole, Pattadakkal and Badami. The traveller had marvelously explained the journey covering not just about the historical caves but also about the sleepy town of Badami. Reading further I realised the traveler was a Malayali, and had written an encounter of meeting a keralite running a store in town. Being a Malayali myself, the instant connect made me scrolled right up to see the name of the Blogger. To my shock it was a girl. As a guy the first thought that hit my mind was "if a girl can travel alone, why the **** can't you".

The worries of traveling evaporated.I scheduled my trip to the very same place Badami in a couple of weeks after that. I realised it was easy to reach Badami from Pune. Just an overnight journey. I booked hotel which costed me less than 500 a night. I jotted down my plan/itinerary. I decided I would plan everything on my own, travel in public transport and be a backpacker for these days. I hadn't done anything like that before, my parents thought i am going insane. I wont lie, I was skeptical about all this. Reached Badami after travelling by bus, train to Solapur, a passenger to Badami and finally a share auto to the town. While roaming around, i wondered if people really knew the value of such a unique place. Probably not because it was part of their daily lives. My jaws dropped looking at the beautiful carvings and perfectly built temples which have hardly changed/damaged with time. They stood tall to speak generations of marvelous history.
I couldn't talk much to people because not many spoke Hindi. I dont speak Kannada, odd situation. I was roaming around all on my own. The place had a divine lake covered by hill or gigantic rocks from 3 sides. Climb on top of the hill from different sides and the lake reveals a stunningly different look . During one such walk uphill, I met the caretaker of Vatapi Ganpati temple.The temple is on top of one of the hill. The sun was out blazing, the guy was sitting leaning to the wall, hiding himself in a shade, to protect himself from the sun. The guy smiled and started talking to me in Kannada. I nodded in an attempt to understand. I had no option but to notify that I don't speak Kannada. Felt a bit foolish, saying that in hindi to someone who doesn't understand Hindi. But viola, he had a broken Hindi handy for people like me. He was keen to explain the history of the place, how he reached here, where his family lives and our conversation continued for an hour. He explained that his family lives close by and he earns just enough for his bread and butter. If he leaves the town and goes out, he may earn more but he won't be able to meet his family everyday. He sounded happy and satisfied with what he was doing. I could understand what he meant, coz I stay away from my family and always wish to get a job close by my native place. Happiness and satisfaction are what an individual sets for himself. I was surprised to realise, he wasn't affected by people around him or the tourists coming there.
When I bid goodbye to him, I still had enough time to spend with myself and think about childhood memories, college crushes and of course my friends. This brought smile on my face. In the "Zindagi ki Daud " I had forgotten about all of this. Also, I realized traveling alone is not as bad as it sounds. It gives you an opportunity to talk to locals and listen to their stories, which I would not have done, if I was traveling with friends.
As i traveled more, i got chance to to listen many more similar stories. On my trip to Hikkim (Himachal Pradesh) - Highest post office in the world, the post master said they get visitors only during summers. In Winters, the region gets covered by snow of more than 6 ft. The obvious question came to my mind was then how do they go out of homes? His answer was simple, they don't. They do cultivation during summers and store it for the winters. During winters they stay put at home and keep themselves warm. Sometimes, snow leopard attacks and kills the sheep but they had accepted it as a part of life.
The story changed when I visited Khajuraho during the famous Khajuraho Dance Festival. Talking to the guy running a small restaurant, i understood that February or winters was the last month for the earn income. In summers, the area gets deserted, as the region becomes hot like a furnace. While people in Himalayas work in Summer and relax in Winters, the story is just the opposite in  central part of India.
Traveling solo gives me an break from my daily mundane life and absorb something new. Also, it gives me time to look back at the good and bad moments of my life again. This has made me understand how lucky i am and has made me keep my feet on ground. I no longer curse the problems I face in my day to day life, because I have seen people who live happily with bigger problems. I now respect each and every job because someone is doing it religiously for his living. I want to end this blog with what Master Shifu said in Kung Fu Panda "if you do what you can do, you will never be better than who you are"