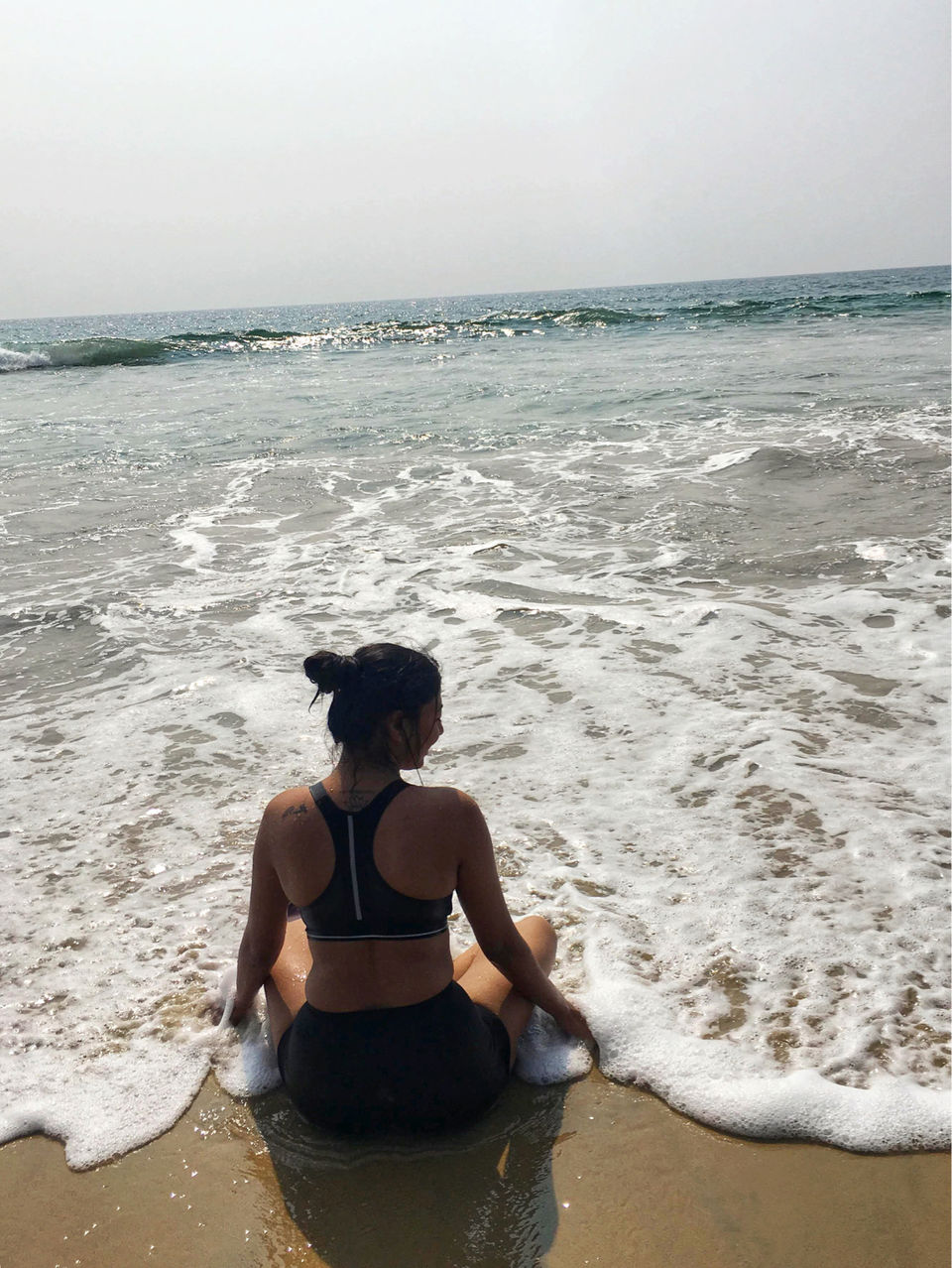 One place I won't and can't stop revisiting is Varkala. This town is much more than just beaches. Palm covered red cliff overlooking the Varkala beach has all kinds of cafes and souvenir shops.
For me, unusually captivating vibes are the main attraction of Varkala. I have been there twice. For the first time, I backpacked alone and met amazing people and found most fascinating locations around the town. For the second time, I went with my beau for a relaxing vacation.
It was an impromptu plan. We were staying in Kovalam because we both have been to Varkala but within a few hours, we rented a vehicle and drove to Varkala.
In the evening we strolled around the cliff and then to the beach for sunset. With such clean beaches, no ogling eyes, overseas travelers around, Aman said, it just doesn't look like India! Honestly, I felt the same. Is it a compliment or a foredoom?
Later, we settled around a café with some foreigners playing instruments, making music and dancing to the tunes. Ring of Fire by Jonny Cash was playing and it was all perfect. We engaged with few travelers and got to know it's a group of students for Yoga Teachers' training program in India. All of a sudden, the music stopped. They tuned their instruments and I heard this gathering singing "Om Shanti Om!" The environment brightened and everyone started grooving to these Indian mantra tunes. It was such a remarkable evening.
Undeniably, you can take an Indian out of India but you can never take India out of us.
.
.