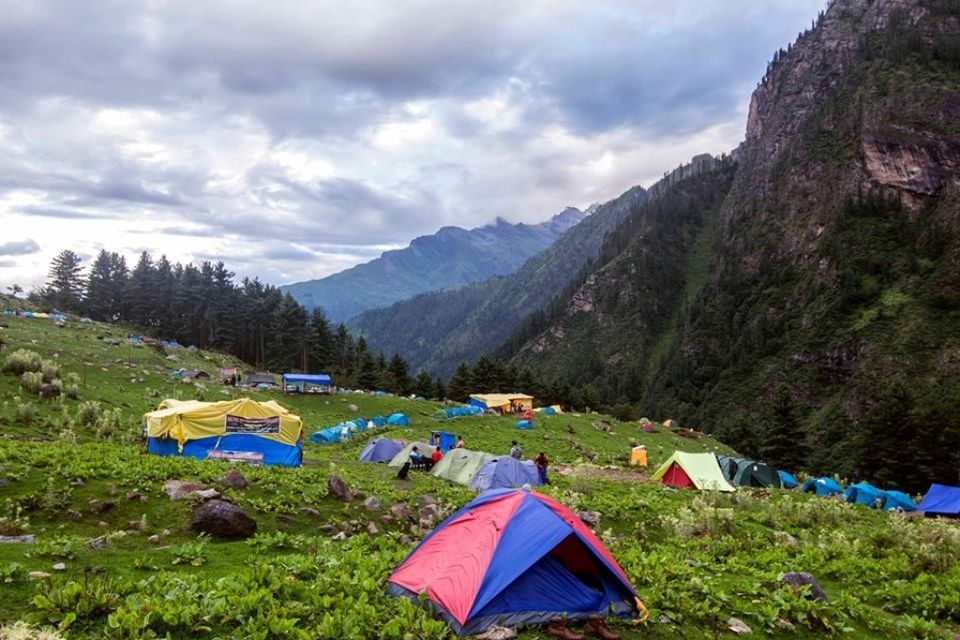 "Dude. Kheerganga. This weekend. You and me. In or out?", is the voice note I receive from Kush as I open his chat on WhatsApp; his voice laced with impatience. "I am in", my voice decorated with frustration.

It had been a long and hectic few days on both personal and professional fronts and my mind was craving for some down time, away from the bustle of Chandigarh. I went on a google bender to know what I had signed up for in the first place.
Nestled within the heart of the Parvati valley at a height of about 9700 feet, Kheerganga is a flourishing grassland, famous for its natural hot springs and as the place where Lord Shiva is said to have meditated for years on end. It is also infamous among hippies and Israelis for illicit recreational activities.
I could see why the place called out to Kush. As I researched more and read about the Kheerganga trek and saw photos of its stunning landscape, the mountains called out to the adrenaline junkie within me and I could not ignore their call.
We left for Kasol, the beginning point of our two trek, on Friday night and arrived there in the morning. We woke up to the crispy air and tranquil atmosphere of this peaceful hamlet, looked at each other and exchanged huge grins, albeit for different reasons altogether.
After feasting on the delicious food and heartfelt humility of Kasol we began the Kheerganga trek by hiking our way towards Rudra Nag, home to a serpent shaped waterfall, a stunning work of art created by Mother Nature herself.
We continued on our journey, making our way through the charming villages of Kalga and Pulga while our trail twisted and turned through the mountains. We stopped at an idyllic location to feast on some packed food as well as mesmerizing views of the Parvati Valley.
By evening we reached our destination, standing amongst lush meadows surrounded by thick forests. We dipped our aching feet into the natural hot springs and felt our tiredness melt right off.
Invigorated by the warm water and cool breeze, we setup our tents. We picked up our dinners from a quaint cafe and ate like ravenous beasts. We eventually went to sleep while taking in the gorgeous views of Pin Valley National Park.
We woke up to absolute silence among the towering mountains. After packing up, we retraced our steps as we began our descent back towards Kasol. The views back were somehow even more stunning than the first time around. We spent the entire downward journey making more plans to go upwards further into the mountains.