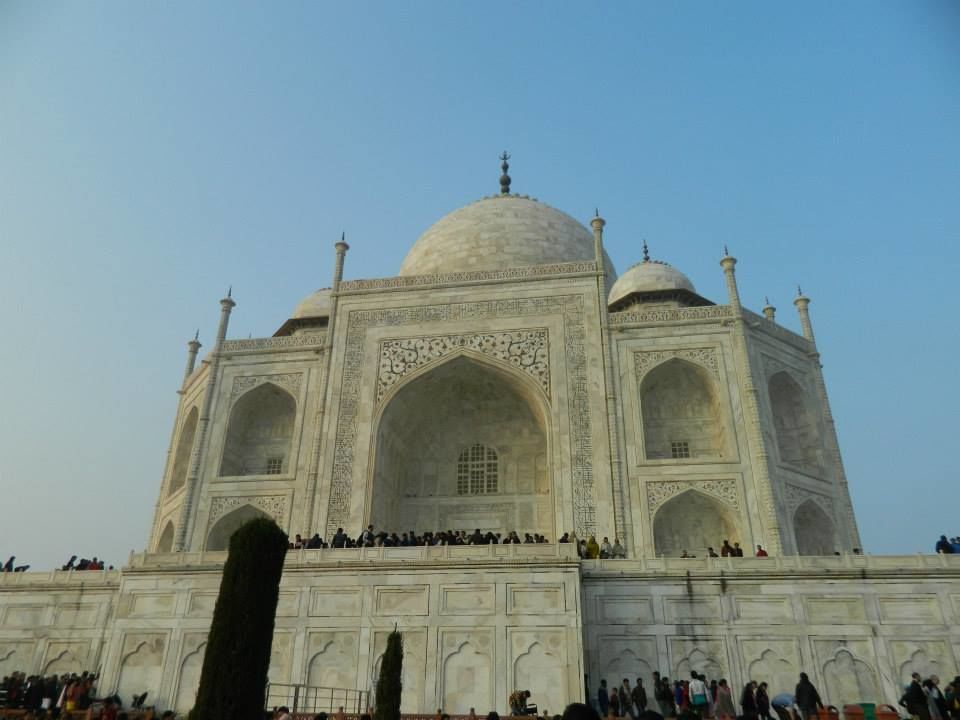 This one is a old trip but a must share. As everyone know Taj Mahal is one of the most popular attractions of India and is one of the 7th Wonders of world. Everyone should visit Taj Mahal alteast once in a lifetime. It was constructed by 20,000 artists and was made in a time spam of 30 years. It was made by Shah Jahan in memory of his late wife Mumtaz.
COST
Delhi to Agra by Bus (return) Rs.1200 (600+600)
Taj Mahal Entry: Rs.45
Agra Fort: Rs.40
Food: Approx Rs.200 per person
THE TRIP
So we started the trip from Delhi in early morning at 6am and reached Agra by 10am. It will take approx 4hr to reach Agra by Bus. Once we reached Agra we hired a auto and reached directly to Taj Mahal. There was a long line for ticket and after approx 1hr we got tickets and entered Taj Mahal. You have to leave your shoes outside or you will be provided a temporary socks. Taj Mahal usually is crowded. It will take 1 to 1.5 hr approx to explore all around Taj Mahal. Once we got out we had our lunch at a nearby Hotel. You will find many small places to eat just outside the Taj Mahal. Food and ambiance are usually average. Next we went to Agra Fort. It was a huge and majestic fort. You can see Taj Mahal clearly from there. After exploring Agra Fort, we had some food and started our journey back to Delhi. As said early one should definitely visit Taj Mahal once a lifetime. If you are in Delhi or visiting Delhi do explore Taj Mahal. It will take only 1 day and will be also a pocket friendly trip.
PHOTOS