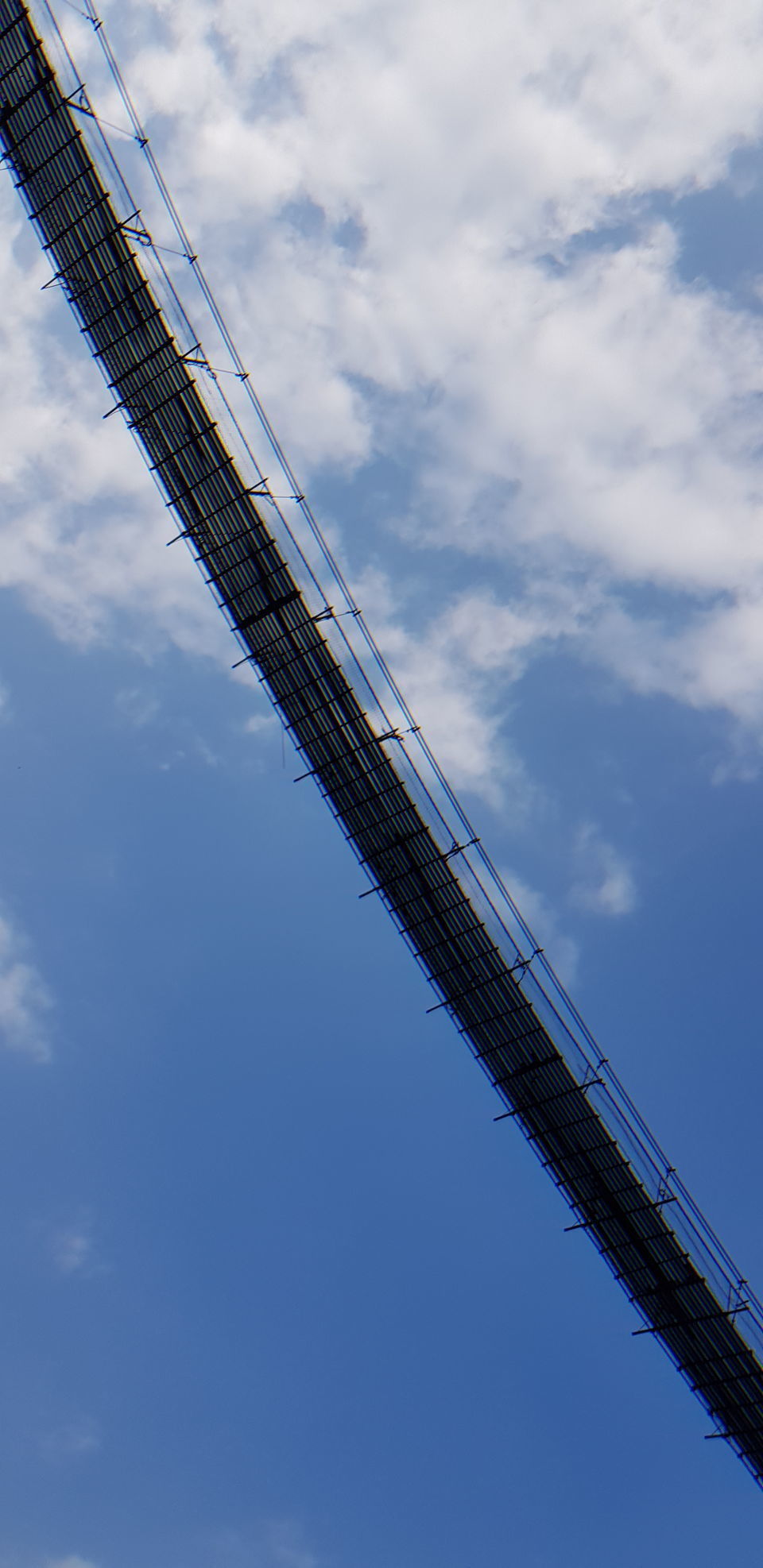 Good Morning Mayaank ! Wake up... we need to start off and you need to drive???? With great difficulty we woke up by 4:45 AM, as I am not a morning person. When we were getting ready, my Fascino keys got misplaced and every impossible thought was running in my head and Mayaank also helped me in searching for the keys. After 15 mins of search, I stayed quite to collect my thoughts on where they could be- series of activities happened since the time I woke up. Yes folks, I am a human being and these do happen to me as well. Yaay! They were near the sink????
We started off to ELEPHANT FALLS, It was 8 kms away from hostel. One would be amazed with the sun rise in Shillong, it will keep you awe stuck completely. Once we reached the location, we had enough time until its opened and it was time for breakfast. The stall was just getting opened and whats the best instant breakfast one can on a hill station- MAGGIE. Maggie isn't my breakfast at home, however I would go with the wind when I am travelling. By the time we finished our breakfast, the place opened and charged 25 rupees to preserve the serenity of nature.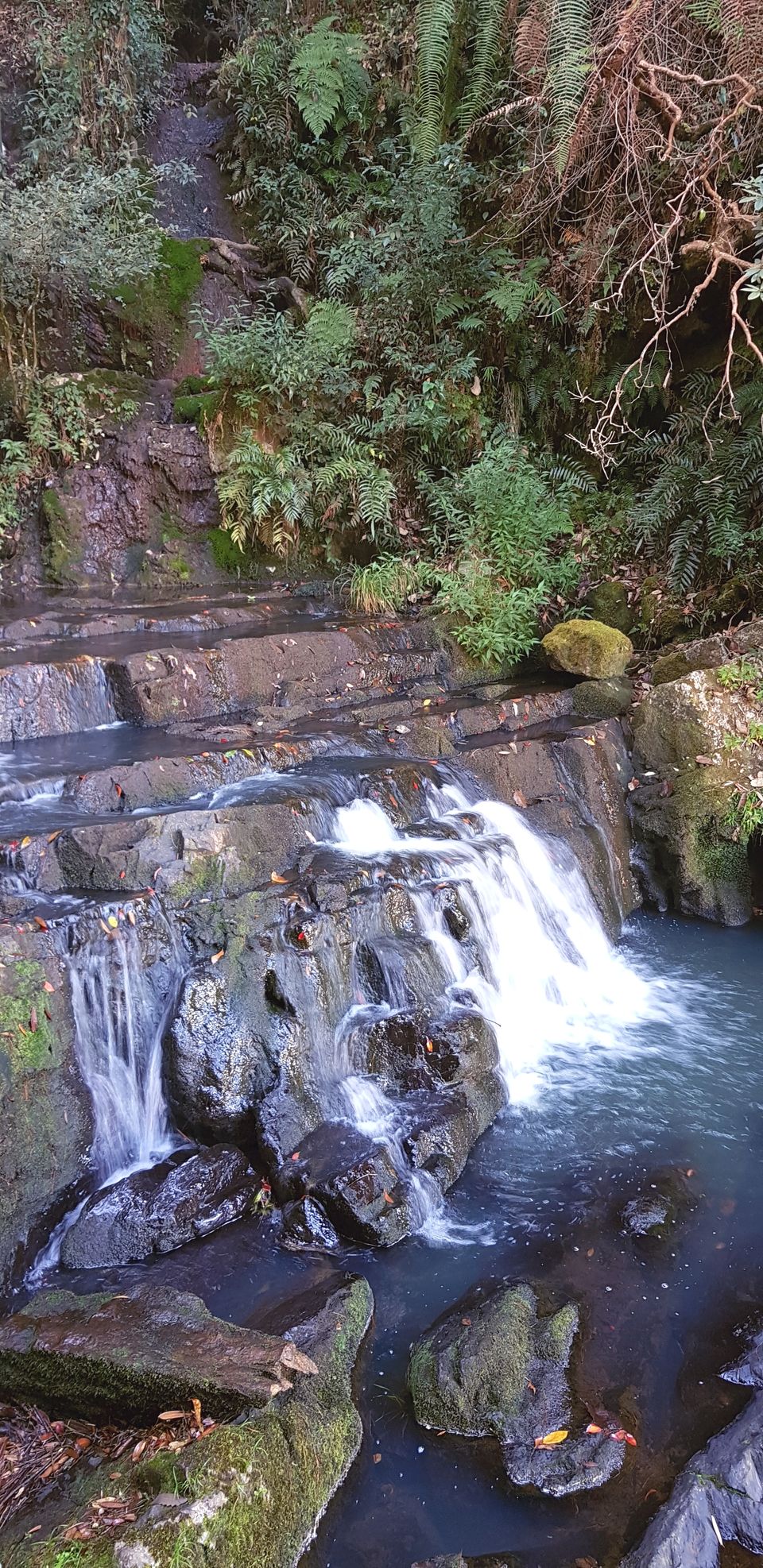 The waters in the fall was so clear, one would be amazed when you can see through the stones and moss of algae under water.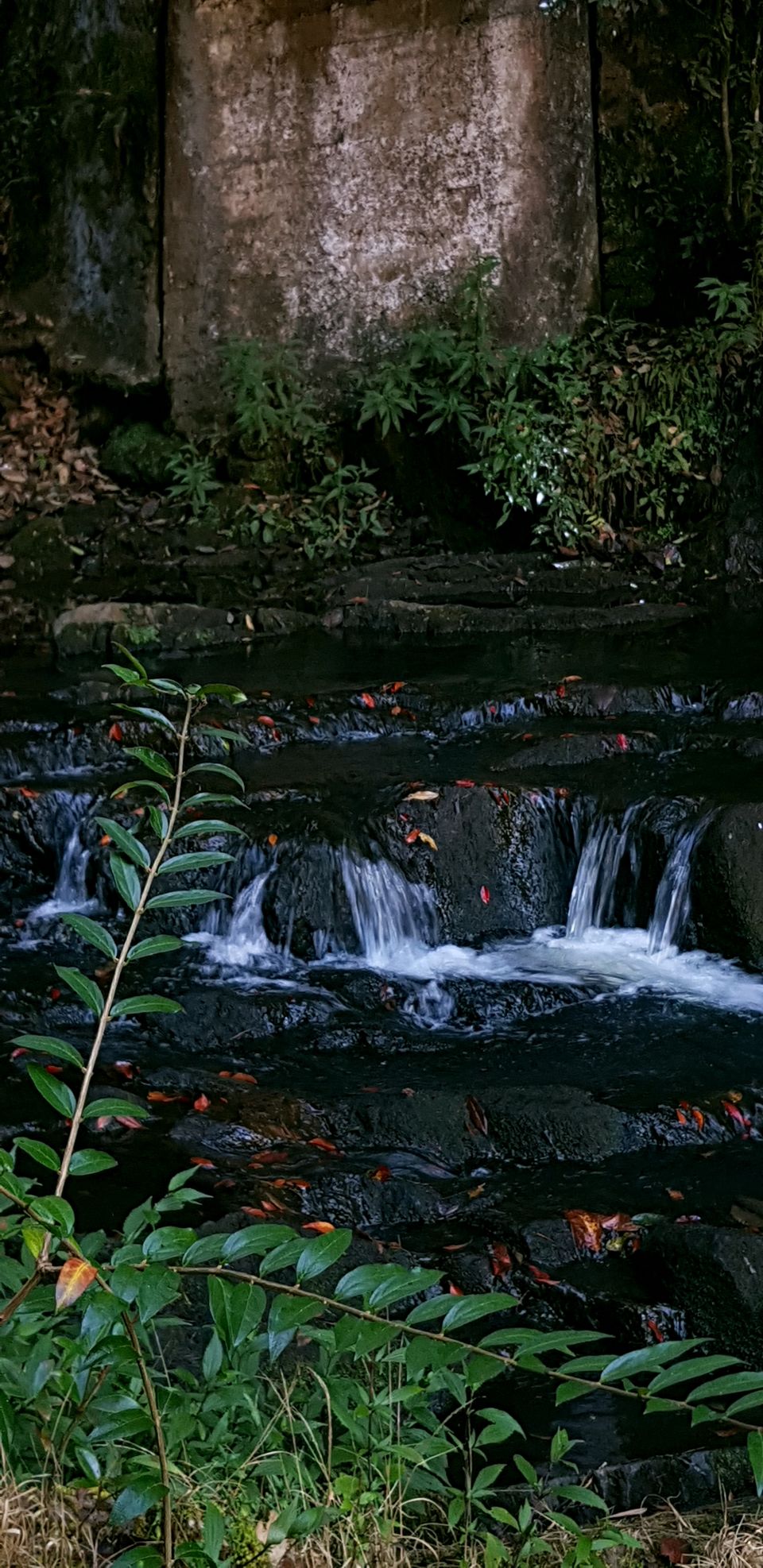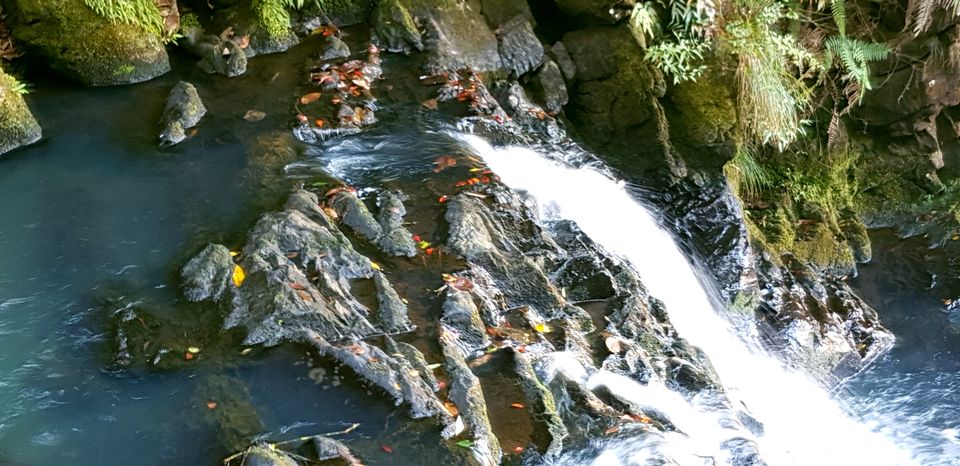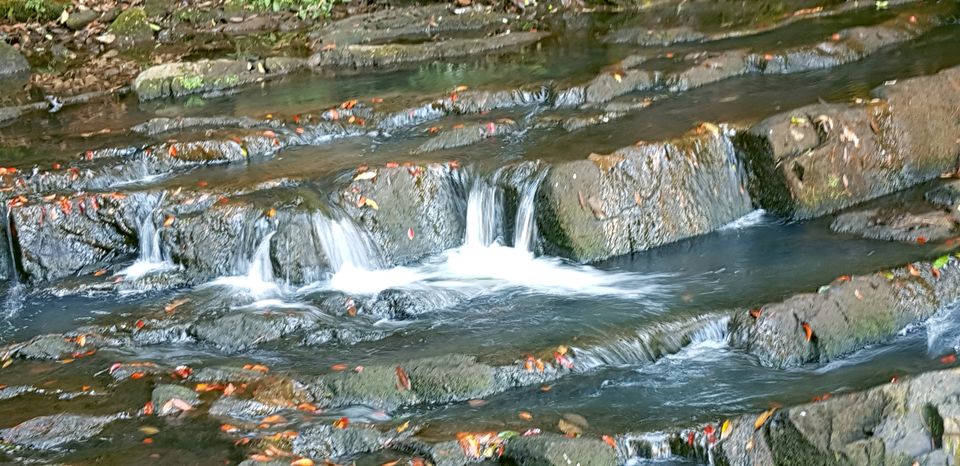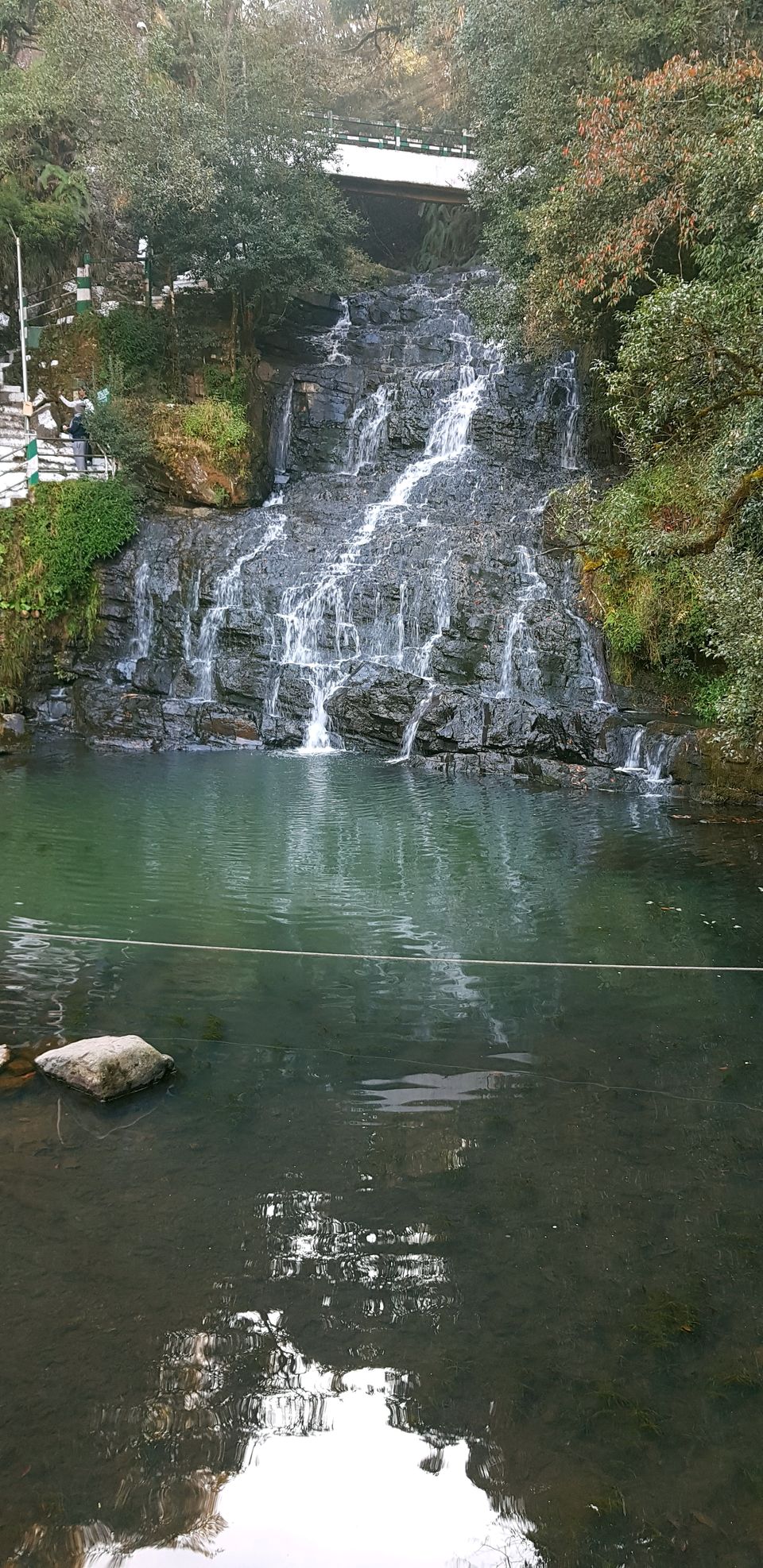 Our next stop was to the cleanest river- DWAKI.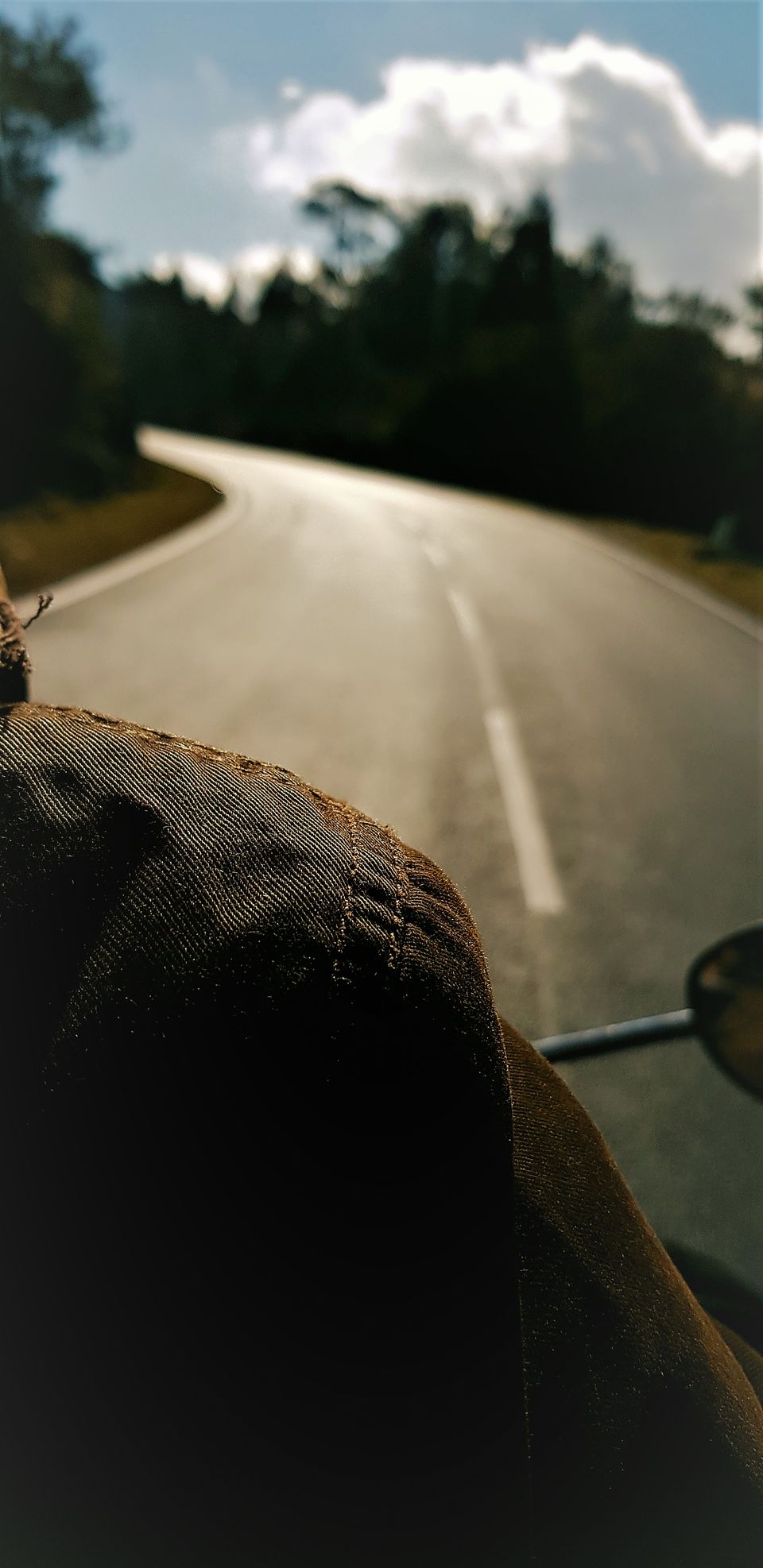 It was 90 kms away from falls, the drive was beautiful and Merry Christmas folks. As it was Christmas we were stuck for quite a bit of time once we reached closer to the lake.
During the previous nights plan, Mayaank suggested another place which was close by Dwaki, where we could stay the night before we head to the next destination. It's SHNONGPDENG, yes the places were difficult to pronounce, at least it was the case for me.
By the time we reached Dwaki, it was noon already because we spent like three hours on the last 1.5 kilometers stretch. We just clicked a couple of pictures from the top as it was quite sunny and heavily crowded. We directly headed to Shnongpdeng which was 7 kms. away from Dwaki. This stretch made both of us more patient as the trail was not that good for a two wheeler. We were eagerly waiting for our arrival to Shnongpdeng and it was remarkable, less crowded and peaceful.
The place has tents managed by locals and they maintained pretty well. They charge 350 per night which was like a biriyani treat for me. We had his traveler group joining here, Mayaank helped us and did advance bookings for all of us as the tents would be limited. Once we got our tents and settled in, we had to rush for the next plan as day is limited for a person living in busy city at least.
Me with adventure streak, pulled in fellow traveler too for Kayaking. They charge INR400 and I find it costly, however we both were okay to do it as it was relaxing after the long traffice ride. The lake was so clear, I used my water proof phone to get underwater pictures. One would love to swim in those water and so did we after kayak. In the meantime, other group arrived, settled in and went around the place. They opted for a boat ride and they went all the way to the starting point of the river. The water was gushing and it was crystal clear. Yes the water flows from Shnongpdeng to Dwaki. By the time we finished our kayak and swimming it got dark and the time was 4:30 pm.
We missed our lunch as we were racing against time. We got freshen up and it was time for food. One thing, I have to say is being a non- vegetarian is always a perk. Being a non-vegetarian, one can eat every cuisine if you are up for it. I had that perk. We had limited food options over Shnongpdeng, as it was remote tourist village.The food costed like 40 or 70 rupees per serving. One shouldn't miss trying tea in every part of Meghalaya, if you are a tea lover. Tea was charged like INR 10 at a stall and INR 20 at a restaurant- based on the ambiance. I don't know what to comment on this situation, all the fellow travelers except one in my journey were vegetarians. I had the liberty to taste the delicacies of Meghalaya. I ordered momos and we were waiting the group to join us as even they missed their dinner. The moment momos arrived, my friends got excited and were about to jump into it. I had to stop them as it was chicken momos???? I heard this from almost every traveler who is vegetarian-"it's difficult at times when options are limited".
It was already pitch dark and we couldn't believe our clocks when we saw it was 5:30 pm. We went around the place to check for dinner arrangements. We could see places which were serving dinner and it would be served only at 8 pm if we booked in advance. We headed back to the tent area and started sharing our travel stories. I want to let you all know that none of us had a day planned and we just went by the day. When nothing is up, music is the solution. We played every possible song with the hardly internet option. By the way, we don't get signal at Shnongpdeng. The only signal we have is street lights. One of the traveler noticed that there was WiFi apparently and tried her way through it. The WiFi was open for sometime and had enough signals to share posts on Insta and FB.
A college group just arrived at the same time for their bidding farwell. I was astonished by their arrangements for this outing. It was a group of 10-15 straight out of college. They got a whole package for feast. There was sound system for karoake, music to play on, generator for electricty, benches for a gossip, vegetables and meat for food, drinks to chill, logs for cooking and campfire, and their amazing group for fun.
I thought its good to meet, and I pulled in the group too. The moment my group saw meat, they kinda backed out as they are pure vegetarians. I started taking to a couple and they were very friendly. They offered me a bite as well???? I started off with my journey on how I landed in Shnongpdeng and they shared their story of arrival. It was a farewell to all of them before leaving to their natives. Neither they disturbed the other travelers nor they felt discomfort in enjoying their share of fun.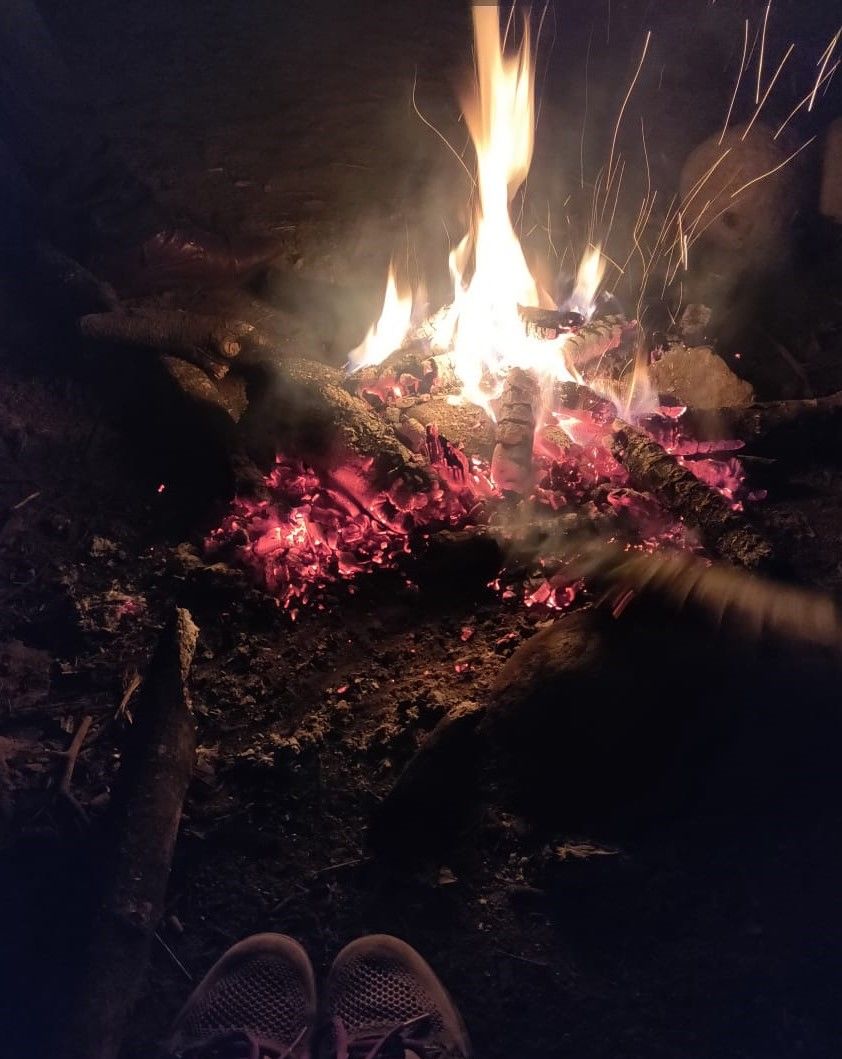 It was time for dinner and I joined back the troop at dining place. They charged INR 100 per plate for dinner. It was plain rice, dal, sabji and pickle. It was edible enough with decent portions.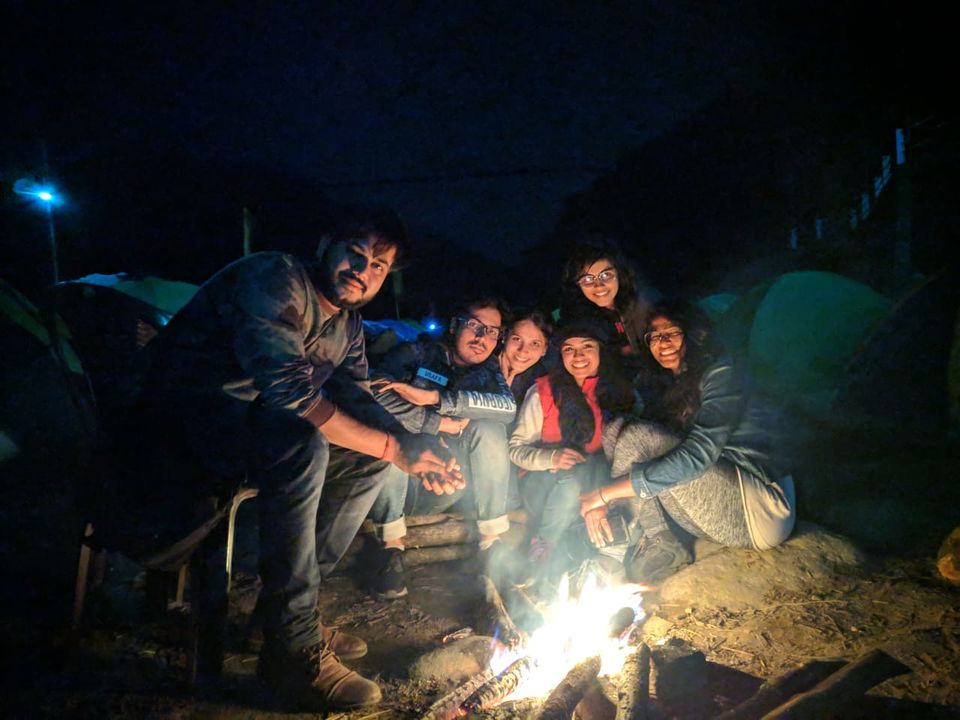 As most of us were night owls, we started playing music, story telling, dancing and killing time. In the mean time, we started of to plan the next day. Mayaank had planned to Bhutan day after, group had a thought of visiting Darjeeling and me planned to visit Cherrapunji.
See you all on Day 3 !