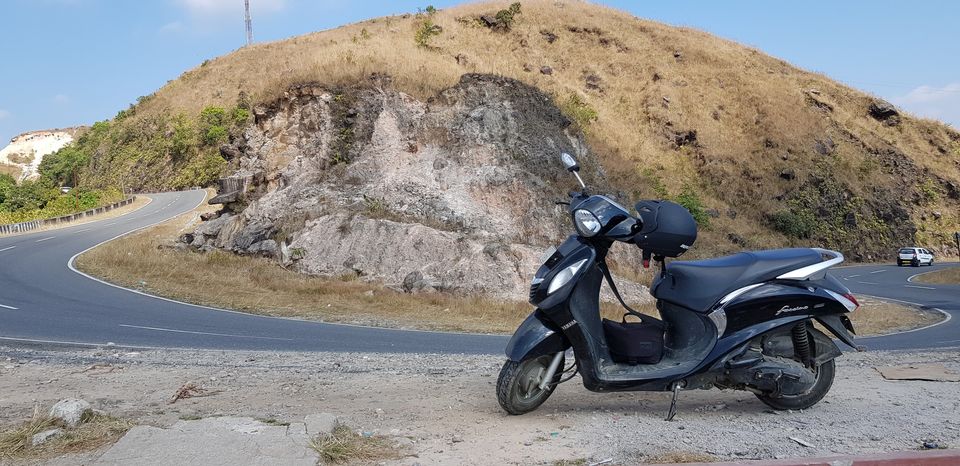 Here goes my story and love for North East which lead to writing this itinerary or story to help other fellow travelers.
Mostly, I prefer to start my travel early morning, as it saves my time during the day to explore the charm of abode. I started from Hyderabad on first flight of the day and reached Guwahati by 8 :25 am. I booked an UBER and headed to my friend's place to plan my itinerary. Trust me this sounds too fake but all I planned was the cleanest lake and seven sister falls as my itinerary. I know for sure one wouldn't pick-up two places for an eight day itinerary (sorry nine—and how it turned nine? It's the hilarious part ????. All I thought was I need to travel somewhere and it has be a new place and I had this thought of going to North East since 2016, finally made it happen on December 24th 2018.
I got served pork- local delicacy for my breakfast which was very appetizing. My friends helped with itinerary and also suggested on using own vehicle for travelling purpose. It was my first solo and also solo biking. I had a thought of picking up Bullet. However, I thought it's better to be safe than sorry as It was my first Solo Biking to Meghalaya. I got my moped for 420 per day which I felt was pretty decent.
By the time, we were done with planning on two wheeler and itinerary it was 1:30 pm. The distance between Guwahati and Shillong would be 100 kms. approx. My friend and me went to store, checked the bike and then I have started to Shillong at 2:30 pm. The Guwahati - Shillong highway was mesmerizingly amazing, that one would love to ride. I reached Shillong entry point in 2:15 mins approx. By the way, maps are really helpful if one is travelling solo and a problem if one is heading to a hill station(at least I had a problem). By the time, I arrived entry point it was already dark. Yes, it gets dark by 4:30 pm in Meghalaya. I was thinking about all the episodes since morning- itinerary, picking up a moped, doing solo trip, solo biking. I felt like I am me in my own self and was feeling awesome. Once I entered Shillong, I got lost as I was new to place, on bike, no itinerary and yes for maps???? I roamed almost two hours in the city to figure out my Hostel, which was unsuccessful. I was in the nerve of losing my patience and in the same time seeing the hilly roads, the night life and most important it was EVE of Christmas ????????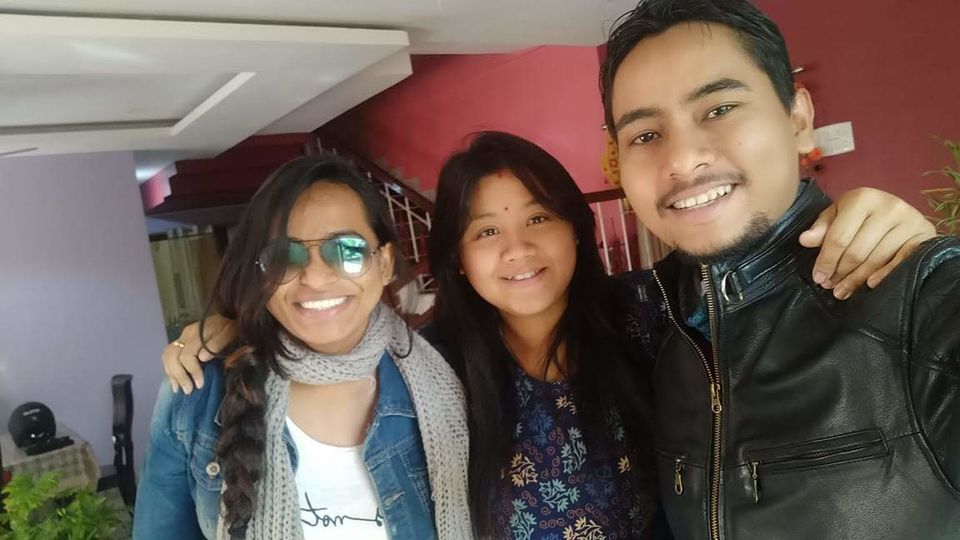 I stopped my moped and I think it was bus stop. I asked a lady who was waiting for a transport, to help me with the location I need to reach. I had to say she was my savior for the trip at that hour of the day. I was unable to even pronounce the location I need to head to reach my Hostel. First, I mentioned the hostel name, which was not very helpful to the lady. I opened my phone and checked the booking and shown her the details—It's LAITUMKRAH… She agreed on hopping on my moped to help me with my destination as its quite far from the place I am at that moment. She was very helpful and gave me a lot of tips, tricks and warnings of being safe, as I am travelling solo. She helped me with half way, and then guided me before heading of to her destination. We even shared contacts as she understood that I would need help in reaching my destination. Well I reached by destination after 40 mins with help from traffic police. YAAY! I am safe and have a roof for the night !
How can the day end when its Christmas Eve? I met other solo traveler in the Hostel. It was her last day of the trip and she was heading back to her sweet home next day. Its time for dinner and I requested her if she could take me for dinner as she was in Shillong for over a week and she loves to try new cuisine and she is a NON-VEGETARIAN???? During the dinner she helped me with couple more places, food joints, where to stay, shop., Thank you Shrisha for that gossip we had at dining which made my trip amazing.
Hellooo there was one more traveler who arrived at hostel and was sharing the same Dorm. Mayaank – I am not gonna comment on the walk as I even experienced it over the trip. However, your stunts were worth a laugh for Shrisha and me. After dinner, we three thought its better to count the day by visiting the Oldest Cathedral. Shrisha - our navigator helped us in reaching the destination. At Cathedral, we three met another group who were friends of Mayaank- whom he met in his previous trip. Over the gossip, Mayaank, his friends and me had the same plan for next two days. The group decided to pick a cab to reach the destination. I had a deal with Mayaank- he gets a ride for the next destination if he is willing to ride? He agreed???? We decided to start the day early so that we get more time and its early sunrise too. Now it's the end of Day 1 :) NIGHT NIGHT !