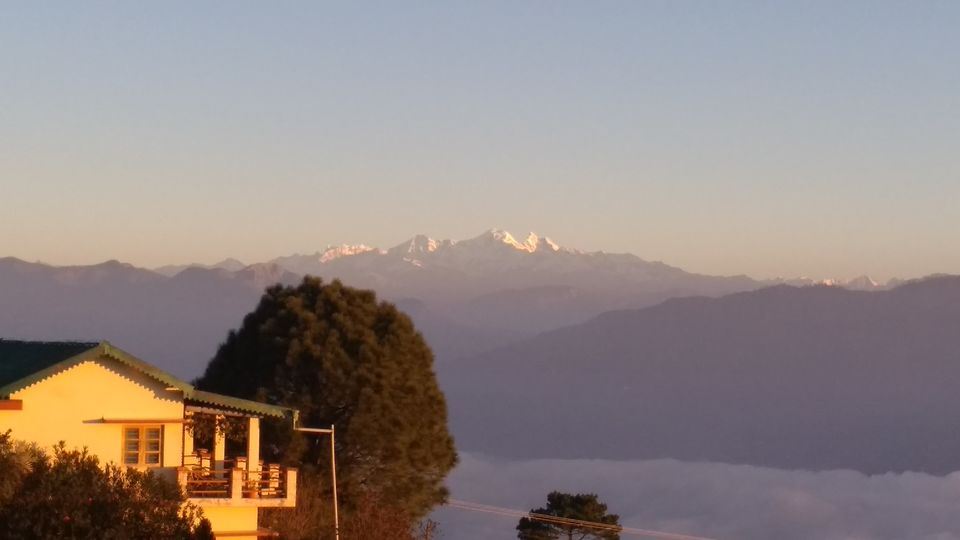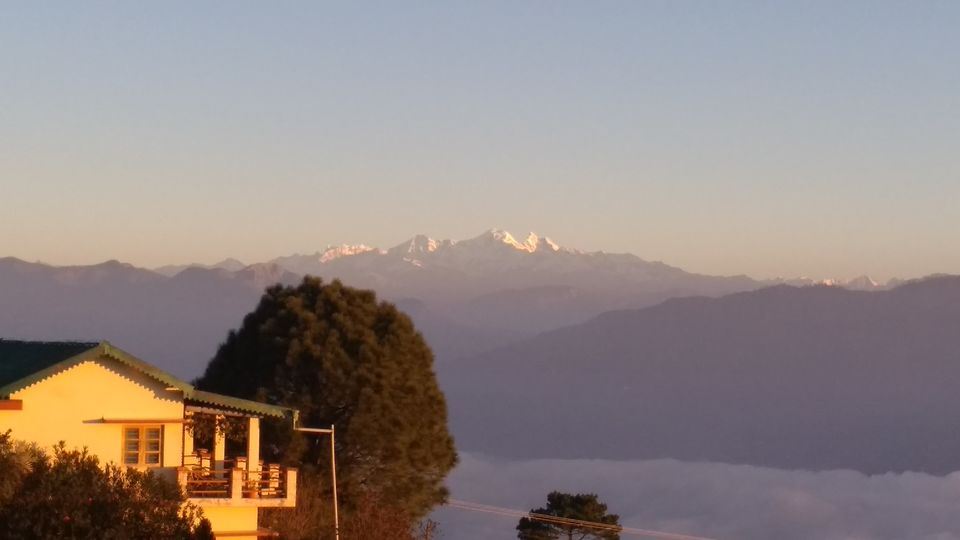 When you catch the travel bug, it's hard to cure you. I couldn't stop my self from going to yet another off beat place. Snow capped mountains, greenery and bone chilling breeze were calling me to Uttarakhand. I reached Dehradun airport on day 1. As usual, I did my research about the nearest lesser crowded places from Jolly Grant Airport, Dehradun. I found Sursingdhar and booked my accommodation right away. I took a cab from the airport to my hotel and it took about three and half hours to reach the lodge.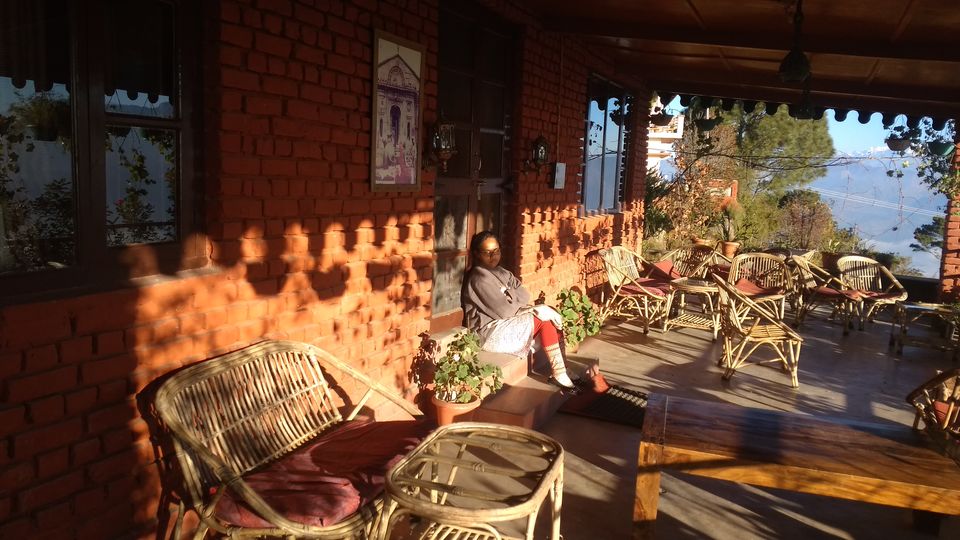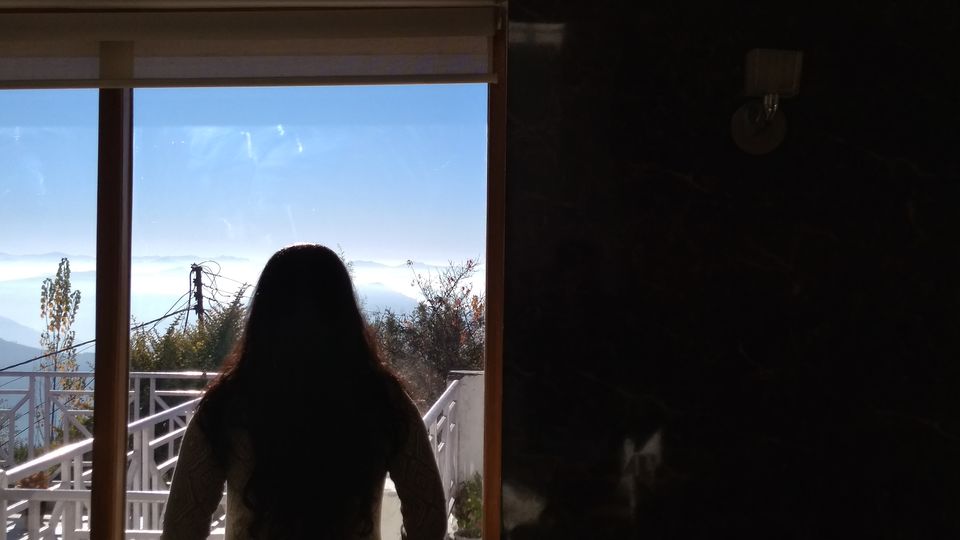 I was totally tired by the time I reached there. I could hardly keep my eyes open and I made sure to feed my growling stomach before I climb my bed. The room was clean and cozy and I dove into my dream world right away.
When I woke up the next day, I couldn't have imagined a more beautiful place to wake up to. The clouds covered the mountain range and the snow capped mountains were peeping at me through them. It was such an amazing view. I sipped my coffee looking at this breathtaking view. Within no time, the sun melted away the clouds giving away the scenic beauty of the huge mountains and the deep valleys. It was just mesmerizing. After eating my breakfast, I strolled into the village and enjoyed the walk.
It was a small village with cute little houses. There were huge trees on both sides of the path and I must say, there were plenty of monkeys. The warm sun was perfect and the villagers were nice enough to guide through the place. The nearest towns were Chamba and New Tehri and one can take a bus or local car taxi to reach these places.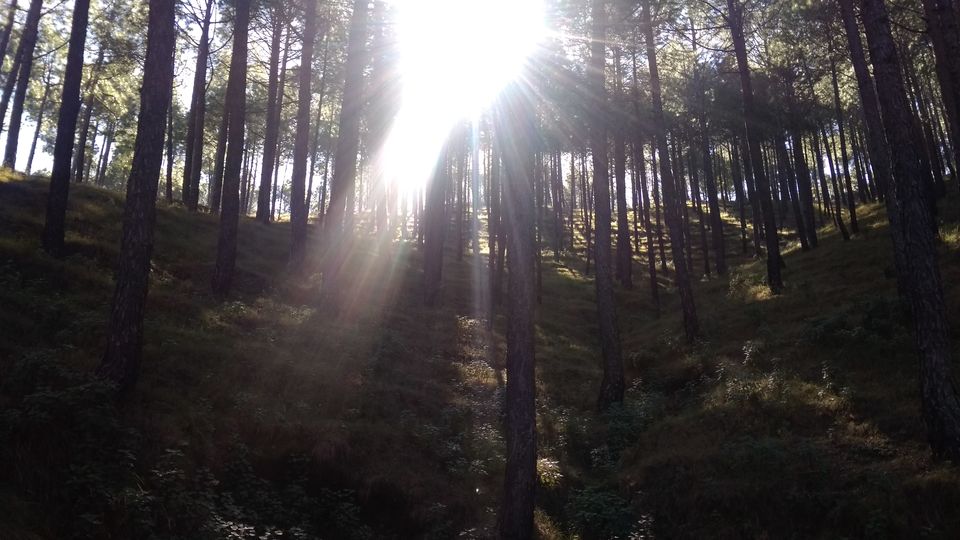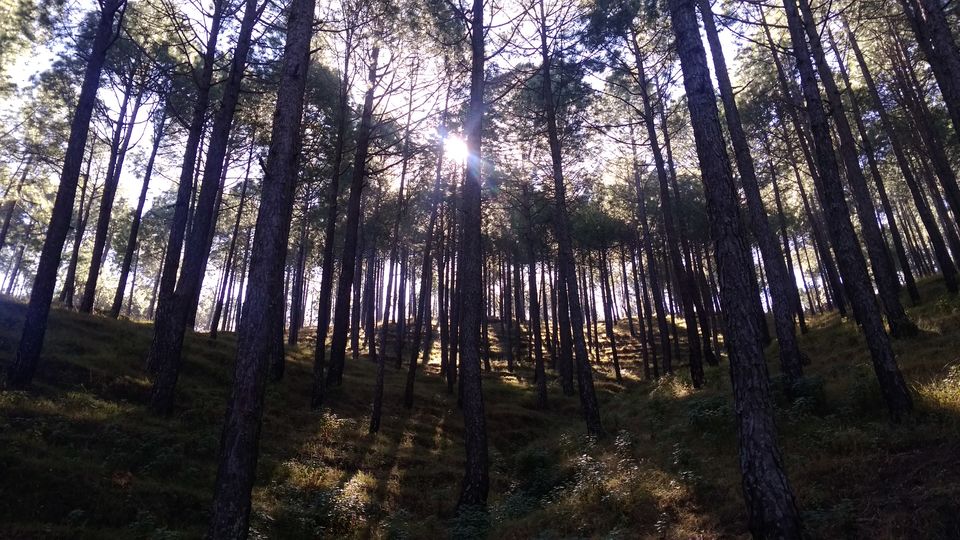 But I was good at Sursingdhar and strolled back to my lodge by evening. The weather was very chilly even before 5 O'Clock in the evening. I relaxed in my room looking at the beautiful sunset. The downing sun painted the mountains and the sky orange. One could not miss this wonderful sight.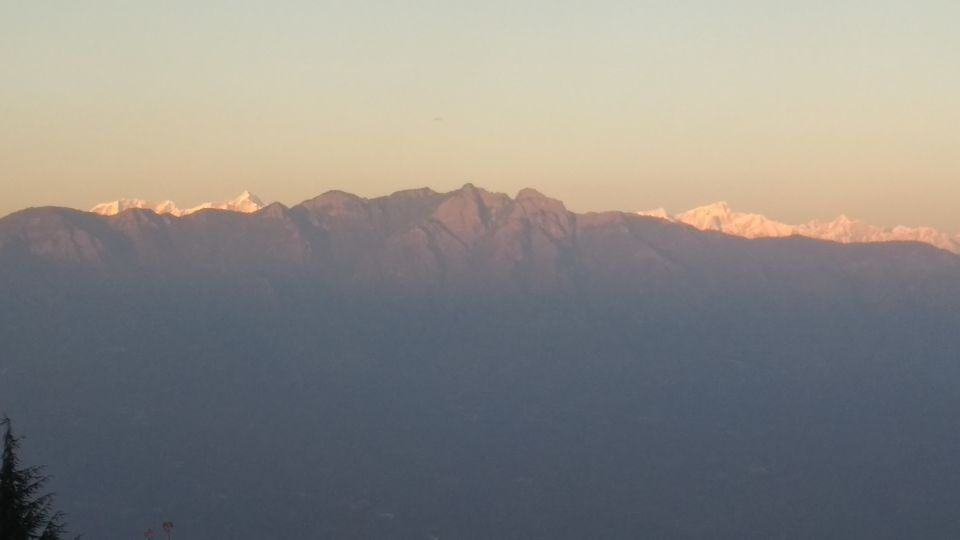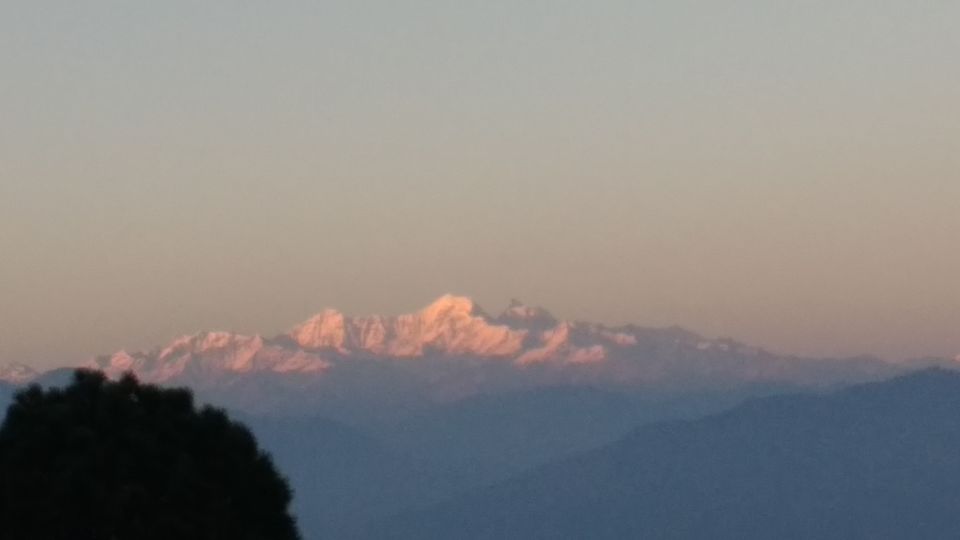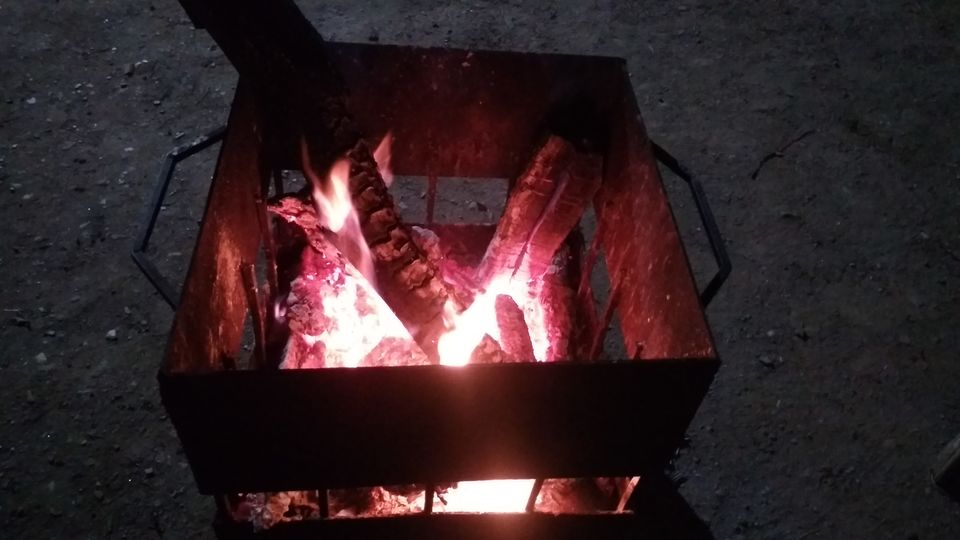 Our wonderful hotel manager arranged for a bonfire and I settled in front of it for the night looking at the vast skies above me with the beautiful moon spreading dim light. After spending some quality time in the solitude with myself, I had my dinner and went back to my room to call it a day.
Day three of my short trip also gave me plenty of time to just sit back and relax without much fuss. I watched the sun rising, enjoyed the birds chirping, saw the flowers blooming, breathed the pure air and it was just perfect for my messy mind to regain its balance.
When it was time to go back to the airport to catch my flight, I had to tear myself away from this wonderful place and this cute village. Everyone needs break once in a while from their busy routine and Uttarakhand is a wonderful place to do just that. I bid goodbye to its scenic beauty with great difficulty. But I thank this place for making me whole again.