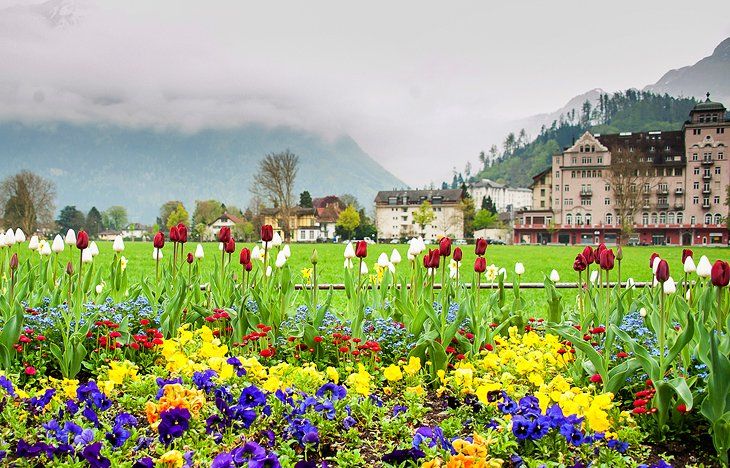 I grew up watching Bollywood movies and truly believed that Switzerland was the ideal postcard place there ever was. And I couldn't feel luckier when my dad took my family to a Euro trip including Switzerland! Now this was a group tour with fellow unknown families/couples arranged through a travel agency. During this Europe tour, we spent 3 days in Switzerland, one day was wholly spent in Interlaken!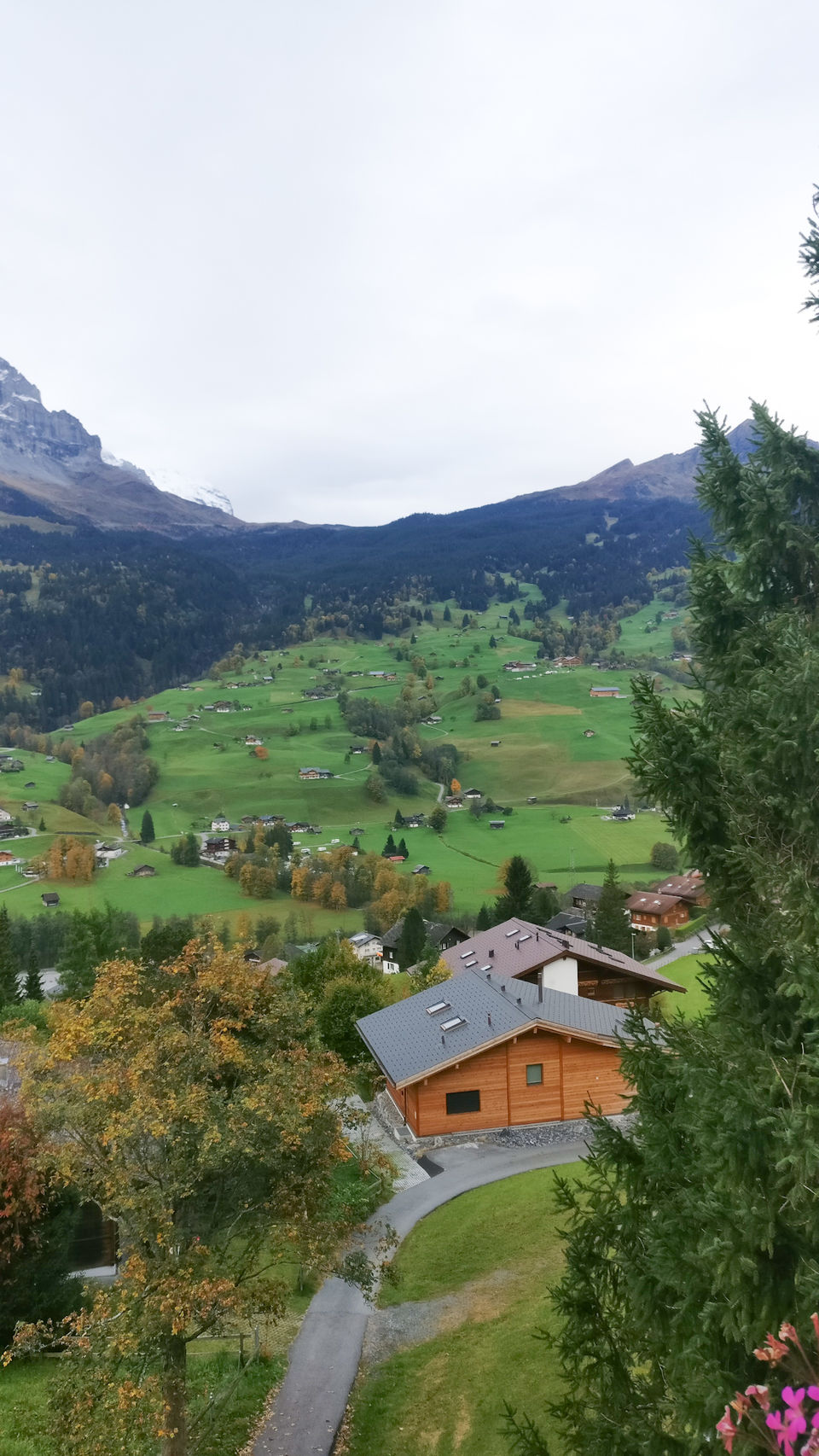 The reason why I want this travelogue to only be about Interlaken is because this is the place I truly enjoyed as a tourist in Europe. I feel that while traveling one must explore rather than just be a spectator or a visitor. On our day at Interlaken, I was truly an explorer! I, along with my parents and three other fellow travellers had opted to miss Jungfaru (as we would be visiting Mt Titlis- another peak and Jungfrau would be just a little expensive for us) and roam on our own in Interlaken.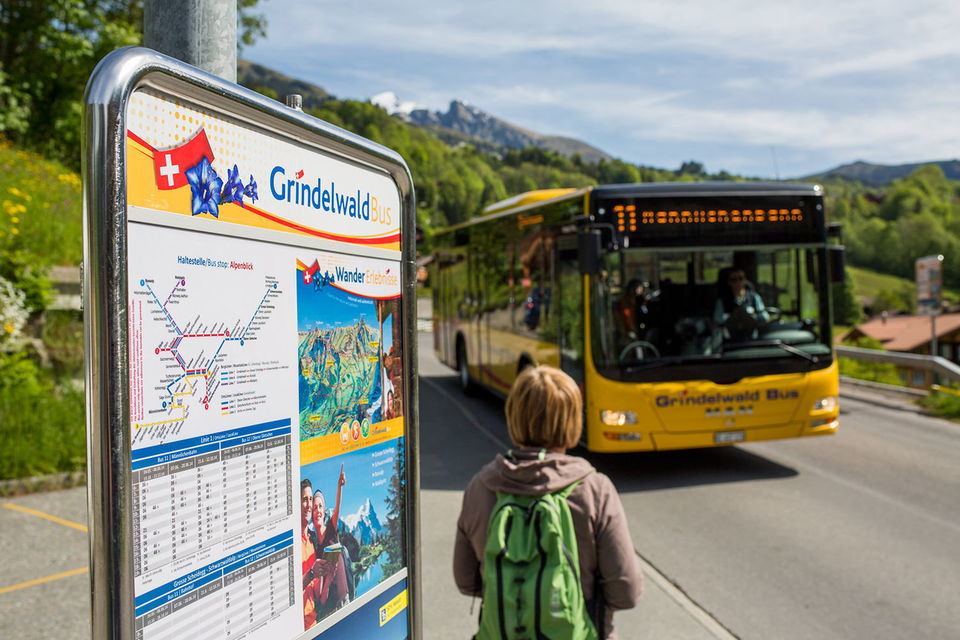 We stayed at a quaint place in Grindelwald and once we were done with breakfast we set out for Grindelwald railway station for our train to Interlaken. We took the local bus to the station, accompanying us were fellow tourists and some people who seemed like localites.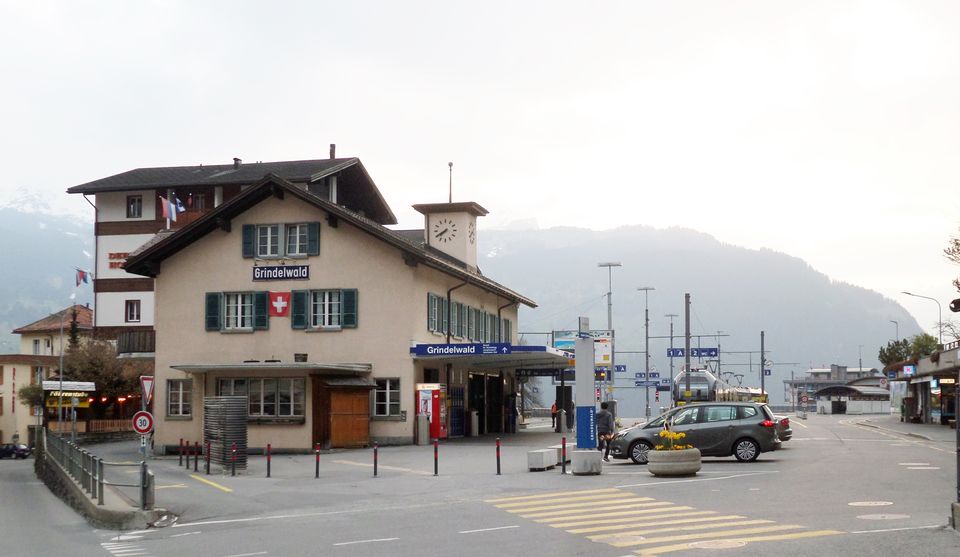 I have never seen such a beautiful station in my life. It was so cute, clean and just smart looking! Usually when someone says train I am used to imagining a local train in Mumbai which I use frequently to travel. Can you now imagine what my eyes were witnessing?
Anyway, we bought our tickets, boarded this smart metro and were on our way to Interlaken! So trains in Switzerland are super cool! You can drink beer, bring your dogs and enjoy the scenery which could be by far the best scenery.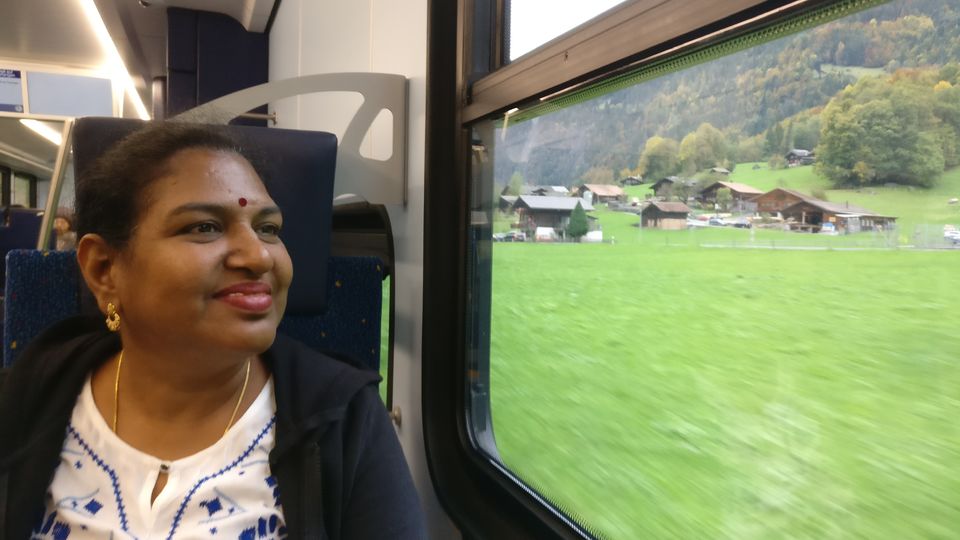 As soon as we reached Interlaken, we asked around for information on the street we need to go for shopping and the locals helped us. So we were walking towards the famous shopping street-'Höheweg'(pronounced as 'Howig')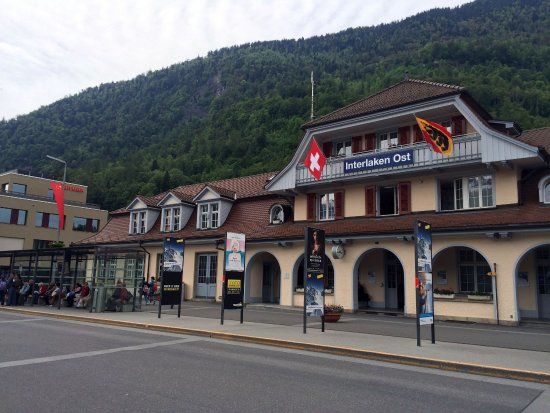 The first thing that struck me when I reached this street is that it is truly picturesque and not a single photograph can go wrong! The weather is perfect at 15-20 Degree Celsius, it was autumn and everything around was colourful! It was green, some trees with yellow and red leaves! It was just beautiful. We visited the famous statue of Yash Chopra honouring him for shooting most of his movies in Switzerland, followed by visiting the watch shop 'Bucherer. Next was roaming around this the shopping street Höheweg.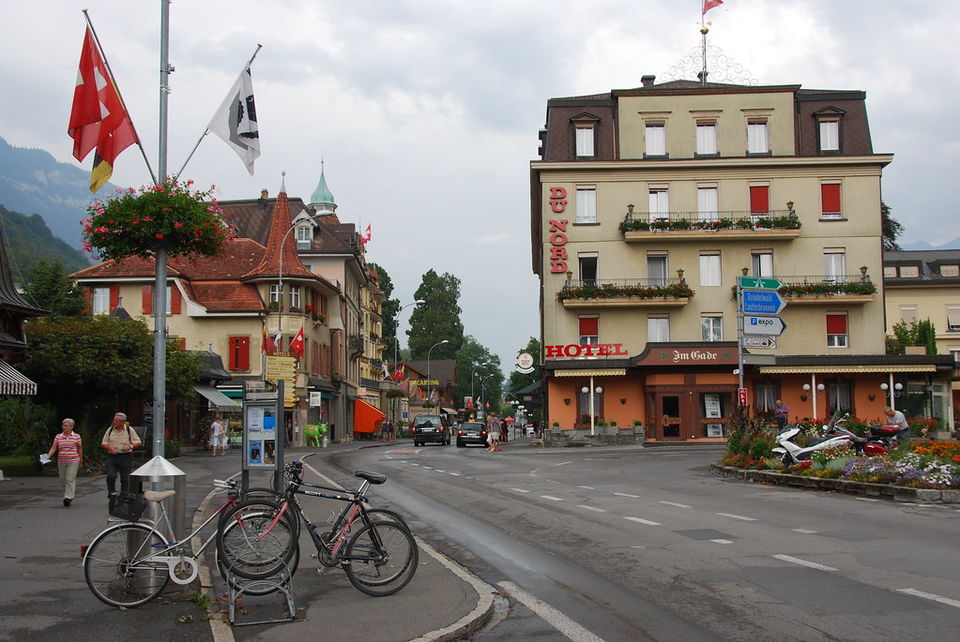 Watches, chocolates, gifts, accessories, clothes ,restaurants you could go on a roll if not for the value of Euro in terms of Rupee for us! We bought chocolates from 'Swiss Chocolate Chalet' for our families back home and also bought a pair of watches from 'Swatch'.
It was time for lunch and we wanted something Indian. So we headed over to 'Shalimar' a restaurant almost at the beginning of the street and had amazing Chicken, chappati and rice with dal. Trust me our lunch literally made our day! We were particularly happy to have Indian food for lunch as we could not have them on our previous days of group travel.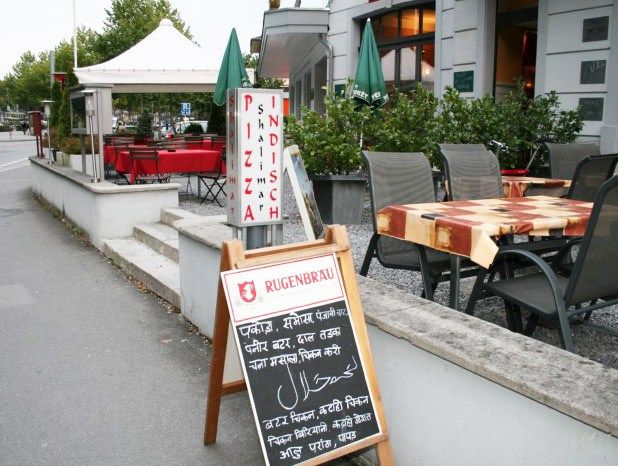 Some of us wanted to head back to the hotel we stayed at but my dad and I decided to take a walk back into the Höheweg street to buy a few beers. So we walked back casually, took photos, just revelled in walking around this beautiful place and decided to enter a liquor shop! It seemed like a small shop, but inside the place was well stocked with all kinds of liquers and my dad bought Interlaken's own beer named 'Rugenbrau'!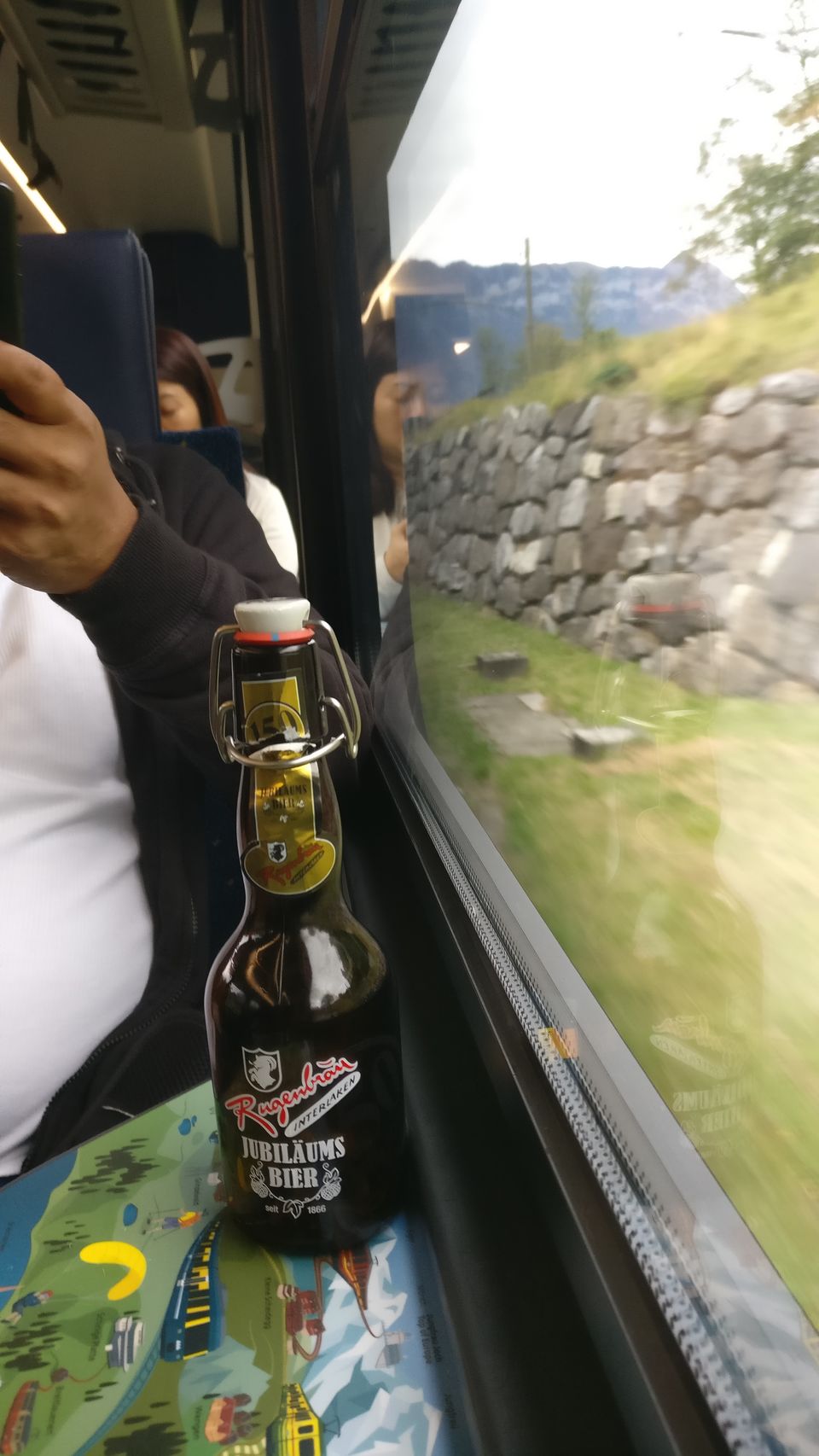 Once again we walked back to Interlaken station and took the train back to Grindelwald. On the way back, we all revelled in how much fun it was to travel around on our own discovering this beautiful place without any guide or help! We had asked around, enquired with several people to even buy the tickets, talked our own sweet time to have food and interacted with locals on which way to go and were surprised to find the people friendly as we didn't get to interact with people as our trip was highly scheduled and didn't leave us with the time to interact with localites. But our day at Interlaken, we had done everything that a normal tourist rather a backpacker would do.
There will be a time in your life when someone will ask you to close your eyes and imagine that you are in a beautiful place (like they do in shava asan in yoga). My most beautiful place when I close my eyes would be the sidewalks of Interlaken, Switzerland.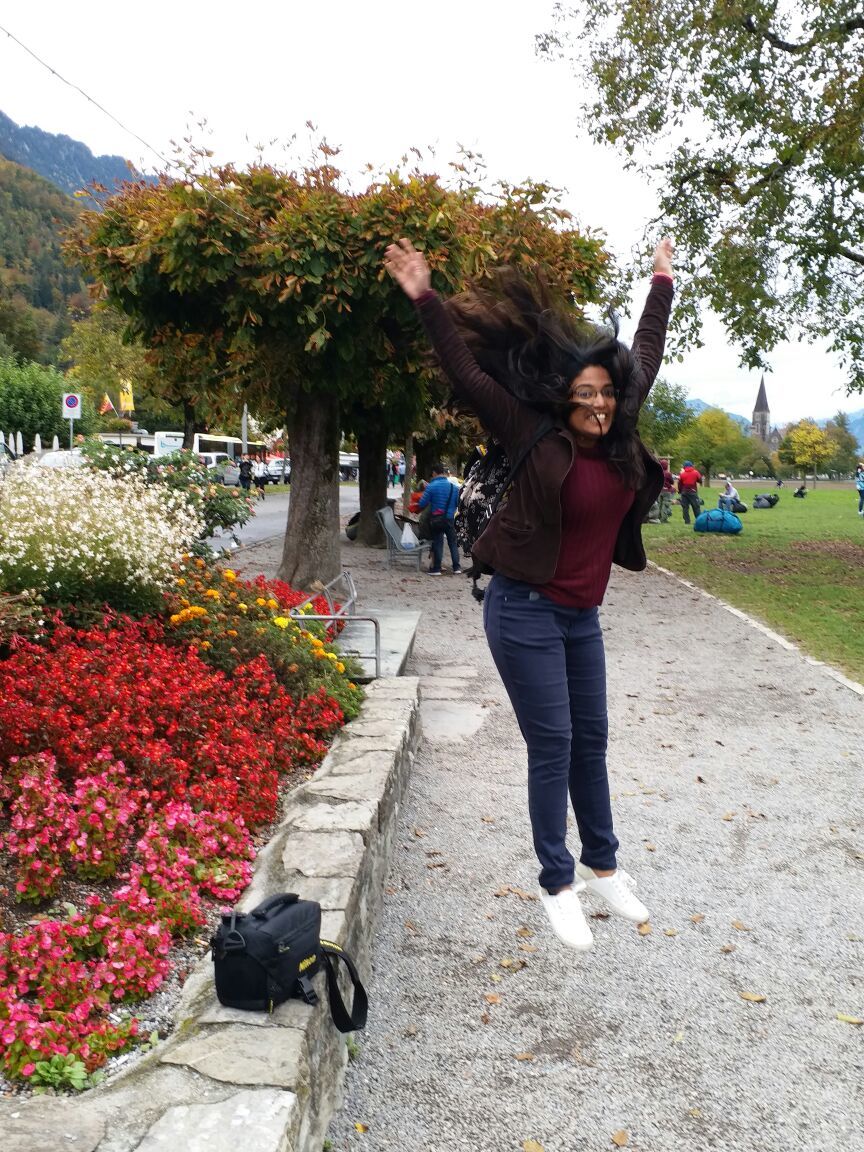 There is no way in this world you would ever understand why Interlaken is that beautiful until you be there and see it yourself! So click here - https://www.tripoto.com/tour-packages/switzerland and see for yourself!