Mykonos is part of the Cyclades group of islands east of the mainland of Greece and north of the more famous Santorini island. Mykonos itself is famous for a variety of reasons – amazing beaches and crazy parties being just a couple of them. So if you are visiting Greece then make sure to put Mykonos on your travel list even if its for just a couple of days and you will not regret. Its that perfect destination full of summer vibes.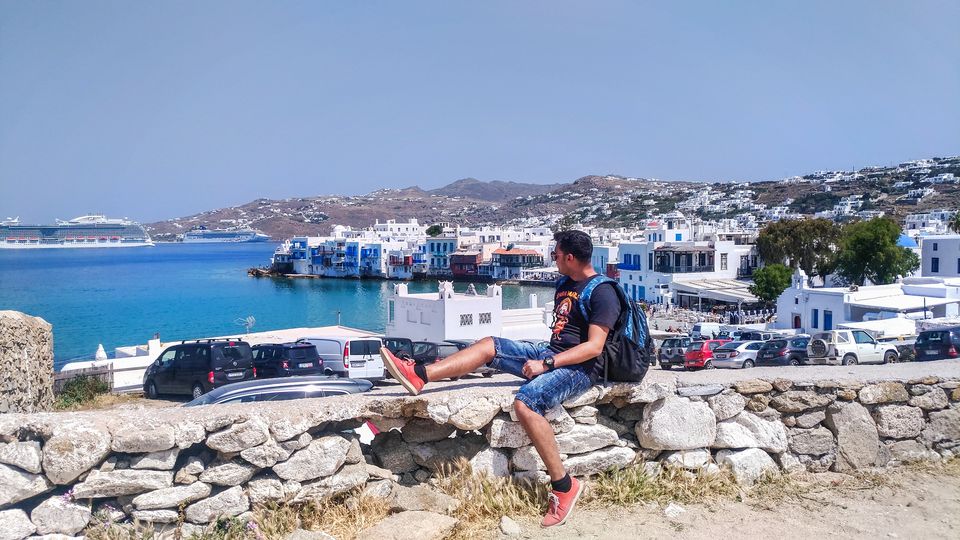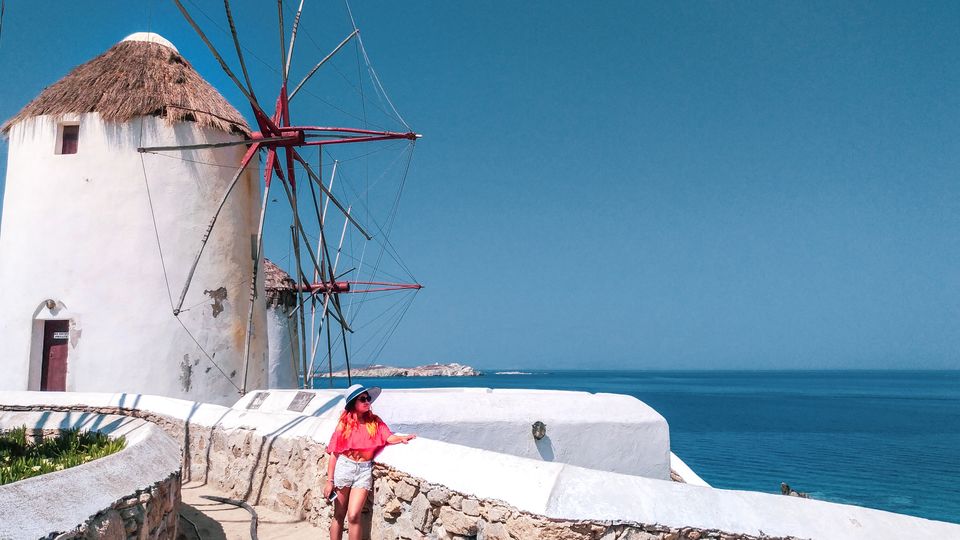 If you are travelling to Mykonos on a tight schedule and want to live it all, soak in all the flavors of Mykonos, then this blog is just perfect for you .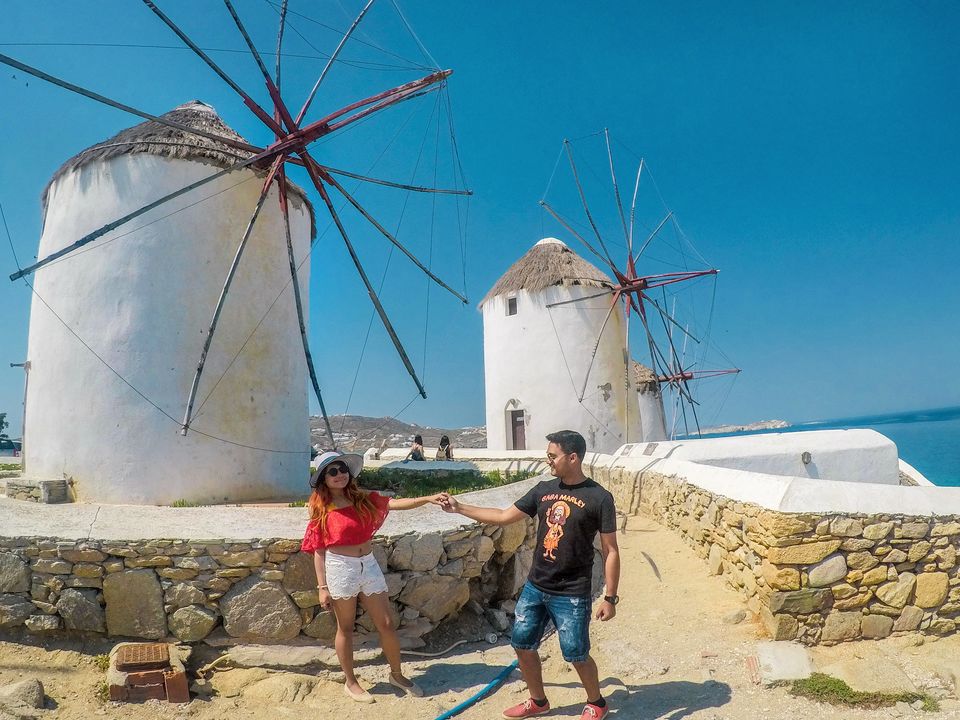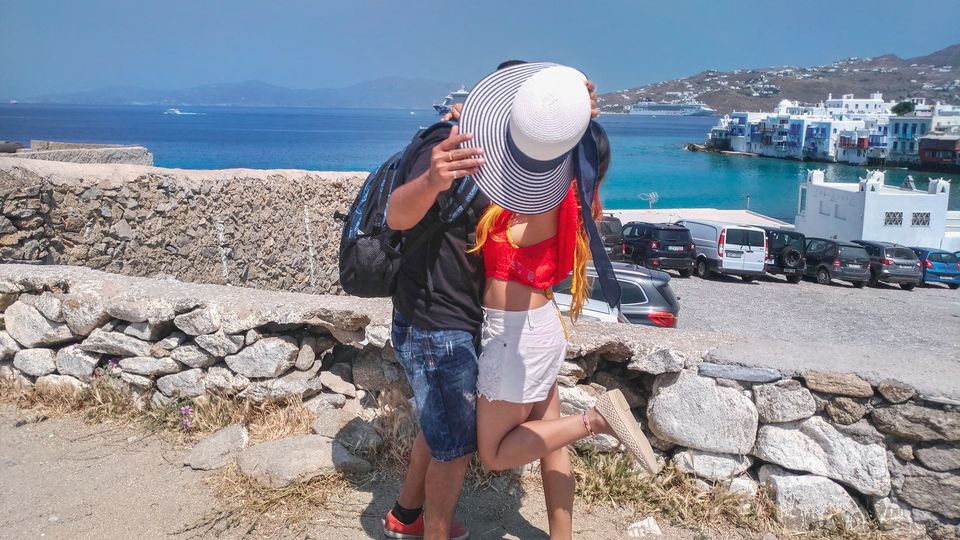 So lets get started with some basics to get you started for planning your trip to Mykonos.
How to get there :
There are couple of options to go to Mykonos. You can take a flight to Mykonos. Almost all major cities across Europe have flights connecting Mykonos. But if you are travelling from any other Greek island like Santorini, Paros, Naxos or even Athens then Ferries will be best option and much more pocket friendly. But be sure to book your ferries in advance to avoid any last minute jitters.
Where to stay: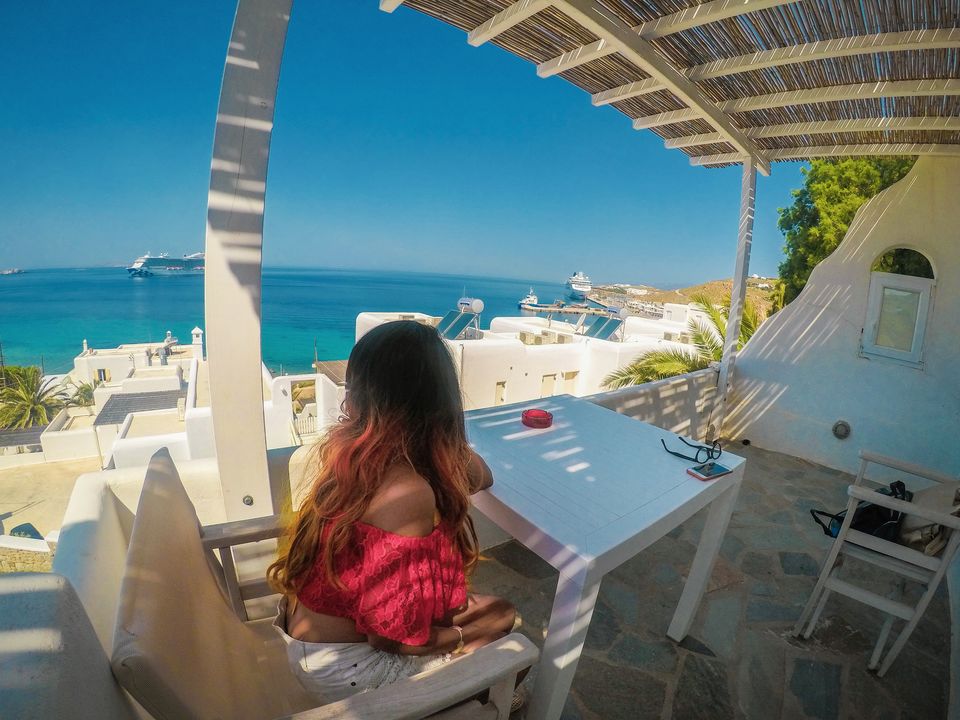 I preferred staying budget friendly and spend that money exploring other options in Mykonos . "With Inn" was a blessing to us. The spacious rooms, the great hospitality, sumptuous breakfast overlooking the Aegean sea made me give a big thumbs up and put this hotel on top of my list of recommendations if you are looking for budget friendly accommodation. But if you are looking for a luxurious stay, Mykonos has plenty of options also. I will share the details of our hotel at the bottom.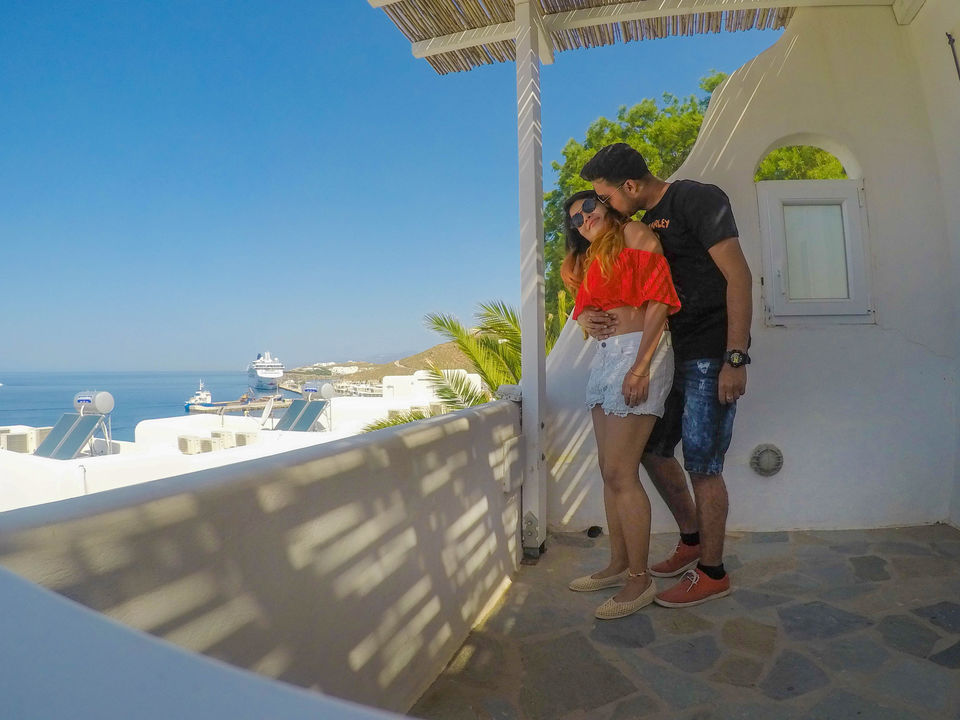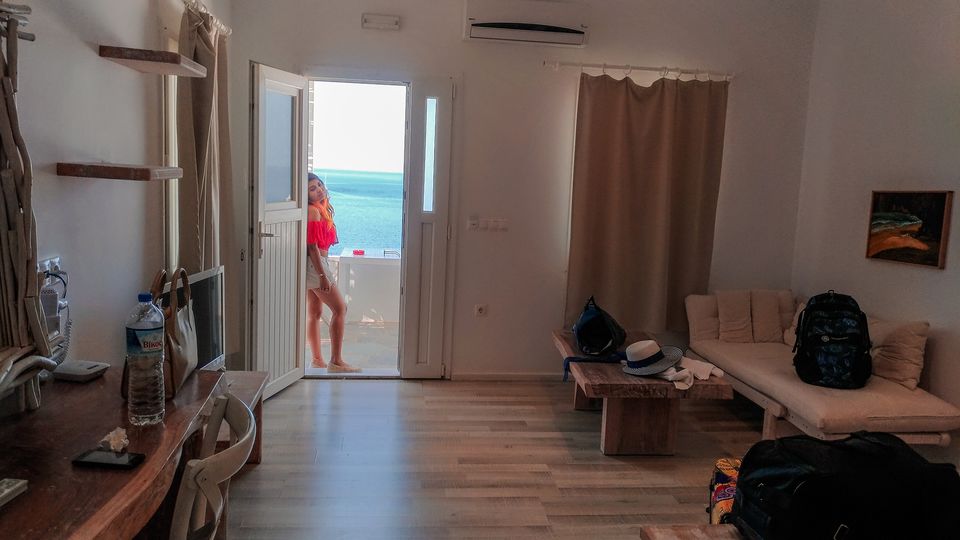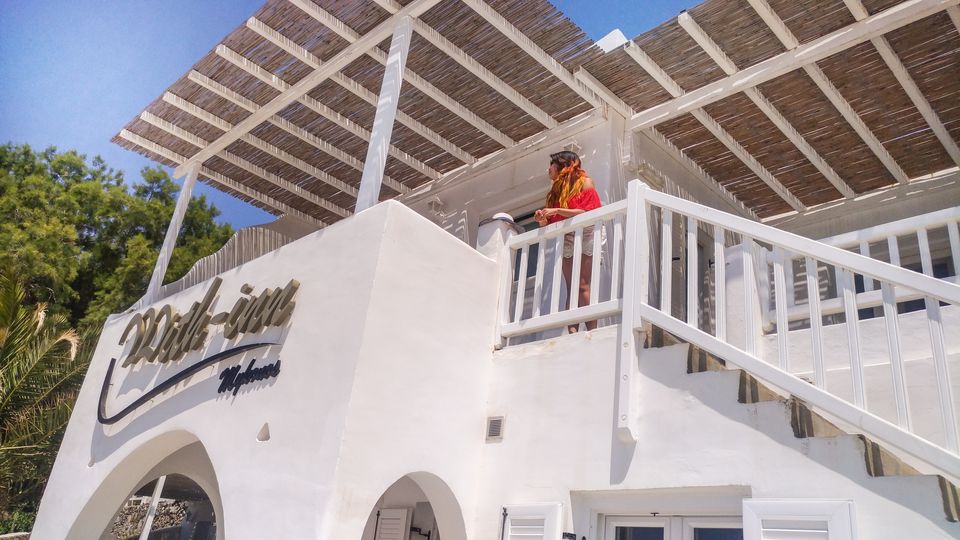 Best time to visit:
It gets really crowded during the peak summer months from June to August ( with jacked up prices too ). May is a really great time, with not many tourists around but with the clubs all open so you still get to enjoy the party vibes. The weather is also warm and sunny from May to September.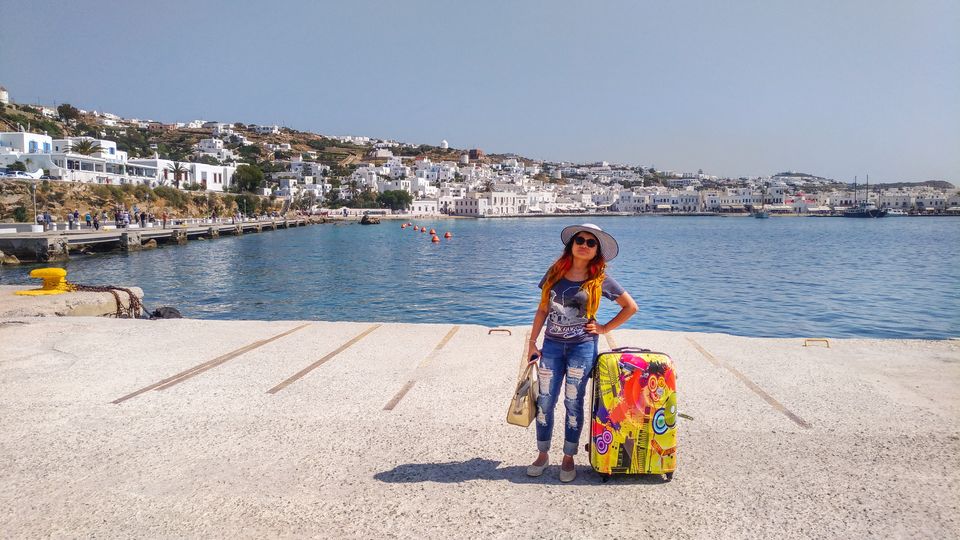 Mykonos town is a very pretty town with lots of shops and restaurants around and with lots of picturesque and Instagrammable spots all over. I would especially recommend roaming around the beautiful cobbled pathways around Mykonos town and you will be sure to get some beautiful shots for that perfect Instagram!!!
So here is how I would recommend to plan out your 2 days in Mykonos:
Day 1:
After arriving in Mykonos, check in to your hotel to freshen up and head straight for the beaches to the south of the island (Paradise Beach) for a lovely afternoon swim and to soak up the sun. The beach clubs would already be open by this time and you can also enjoy some refreshing drinks along with lunch as the afternoons do tend to get quite warm in Mykonos during summers.
Then as evening descends get into the full party groove that must be enjoyed in Mykonos at one of the many beach clubs on Paradise beach. We spent ours in Tropicana Mykonos and had an unforgettable party. And if you are lucky you might even have a famous DJ playing ( you might have to check for dates with the clubs as often during summers the more famous DJs will fly down for shows ).
How to get there: While going you can take a bus from the centre of Mykonos ( bus stop in Fabrika) that drops you off right by Paradise beach. This is the cheapest option of getting around. You may also want to rent an ATV or a bike if you are familiar with driving one and then go around the island. But you have to be careful with this as the island is mostly hilly with narrow roads. However after the party you can ask the club to arrange a cab for your drop back to the hotel.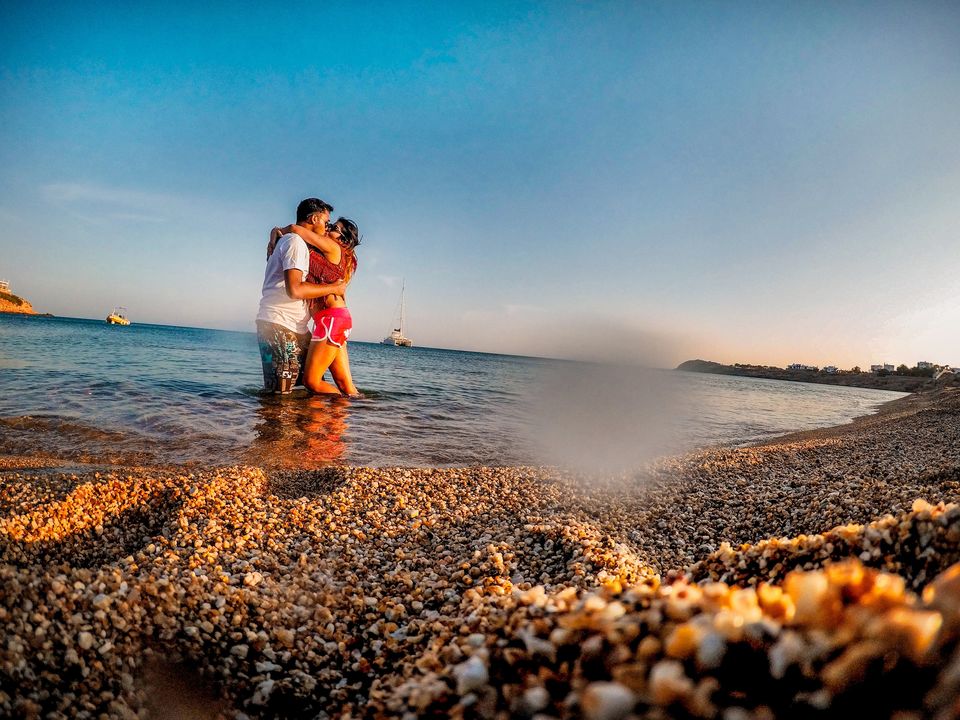 Day 2:
Start off with breakfast with lovely views of the Aegean from your hotel.
After breakfast you can head to the centre of town and do your own exploration by just walking through the beautiful cobbled lanes and checking out the shops here.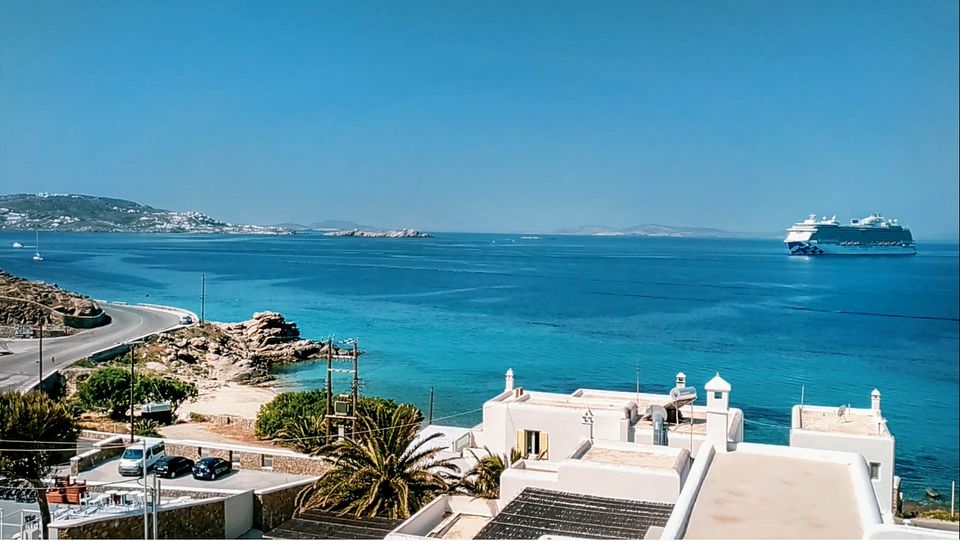 For lunch you can head down to undoubtedly the most picturesque part of Mykonos – Little Venice. It's a short walk from the Fabrika bus stand.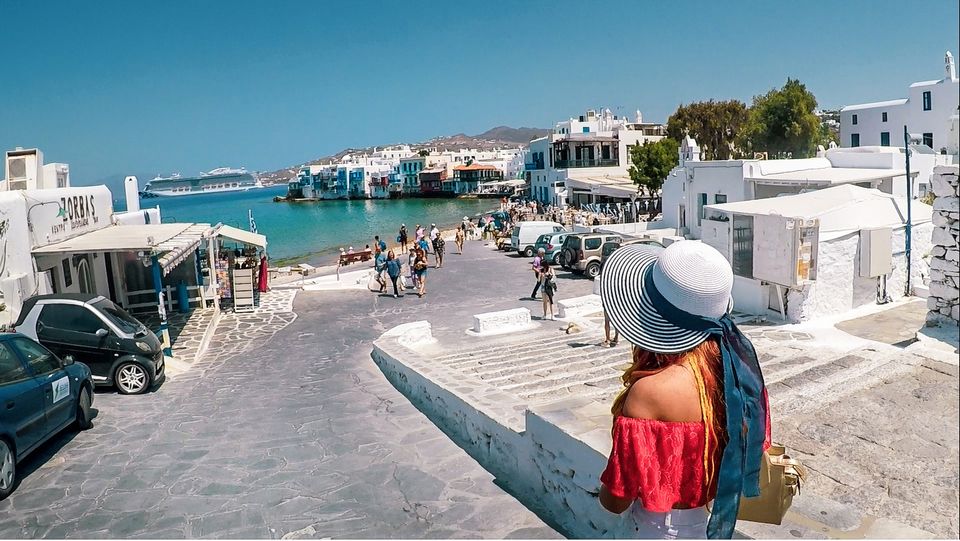 Little Venice: A must visit when you are in Mykonos. There are lot of restaurants and cafes right by the waters here which offer great sea food with amazing views of the Aegean. The cafes tend to be a bit more on the pricey side here but its well worth the experience. You can also get a wonderful view of the Mykonos Windmills (Windmills of Kato Mili) from here up on the hill near Mykonos Town.
You get some of the best views and no doubt some of your best pictures in Mykonos right here!!!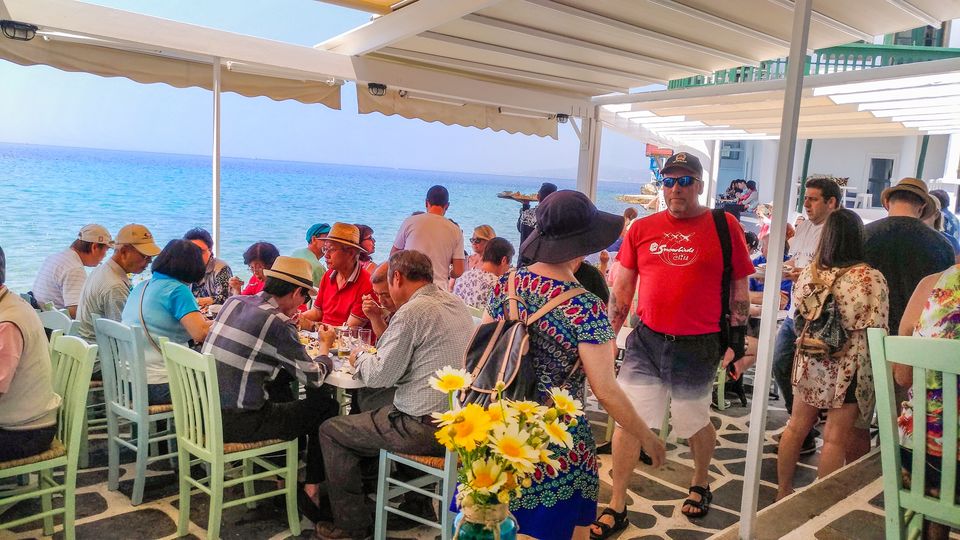 And don't forget to keep a look out for Petros, undoubtedly the island's most famous resident!!!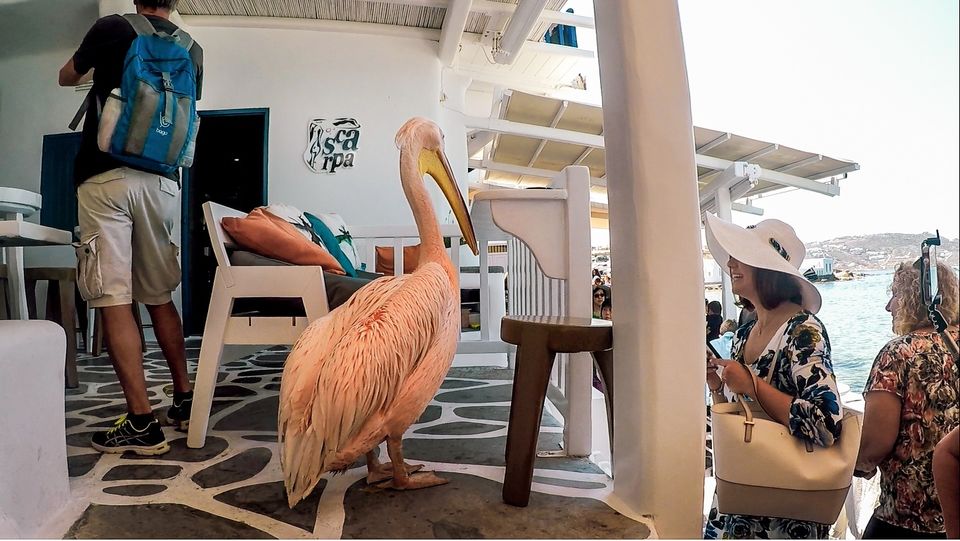 Where to view the sunset from: After spending some leisurely time in the afternoon you can choose to view the sunset either from Little Venice or at one of the most beautiful lounges in town – 180 Mykonos which is also nearby ( and they have some great cocktails too ???? )
By now its evening time and your final night in Mykonos. So you know where to head to again – Paradise beach for another great party night!!!!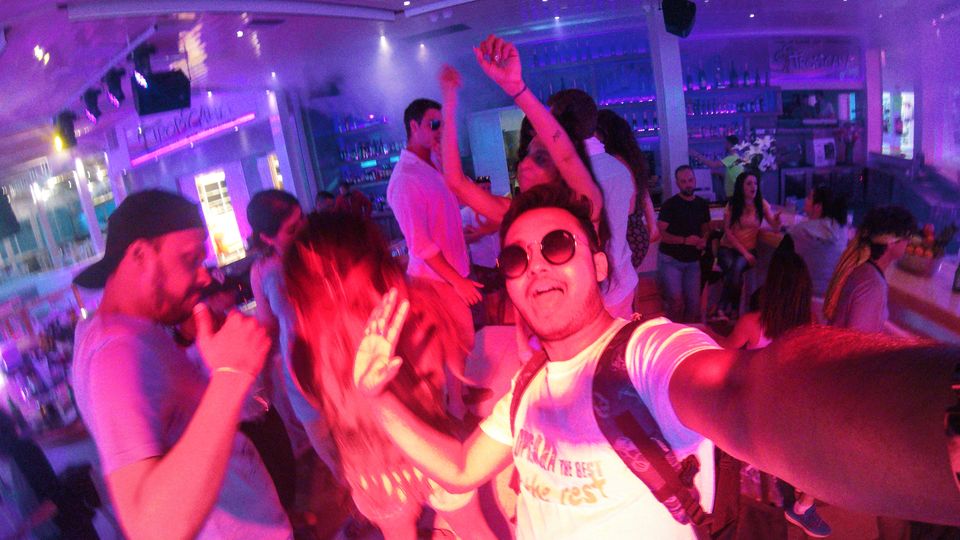 Day 3:
A suggestion – Try to book your ferries or flights out of Mykonos a little late ( not before noon) as this then allows you ample time to enjoy another gorgeous morning in Mykonos just admiring the views from your hotel over breakfast or even some more roaming around town and souvenir shopping if you wish!!! ????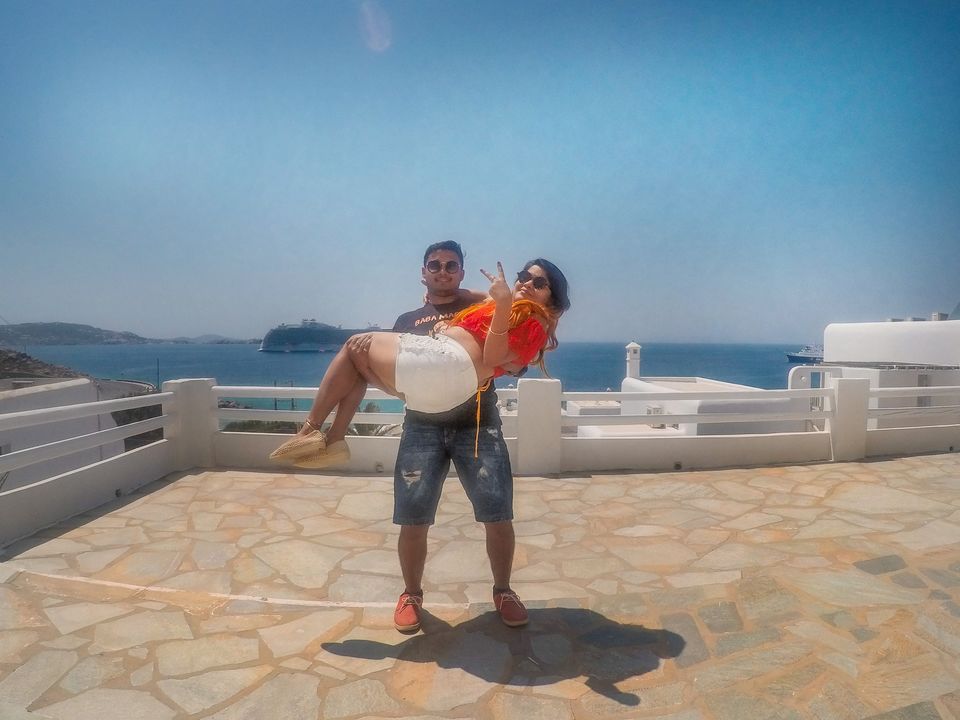 Some useful travel tips :
1. Mykonos is basically a summer destination and it does get quite warm. So make sure to pack all your beach wear ( especially the ladies ;) ) and plenty of sunscreen
2. Expect Mykonos to be a bit more expensive than other Greek islands. So plan your expenses accordingly
3. Try avoiding the peak summer months of July and August if possible as it can get very crowded. May and September can give the same vibes and more economically.
Link to the hotel we stayed in : WithInn-Mykonos