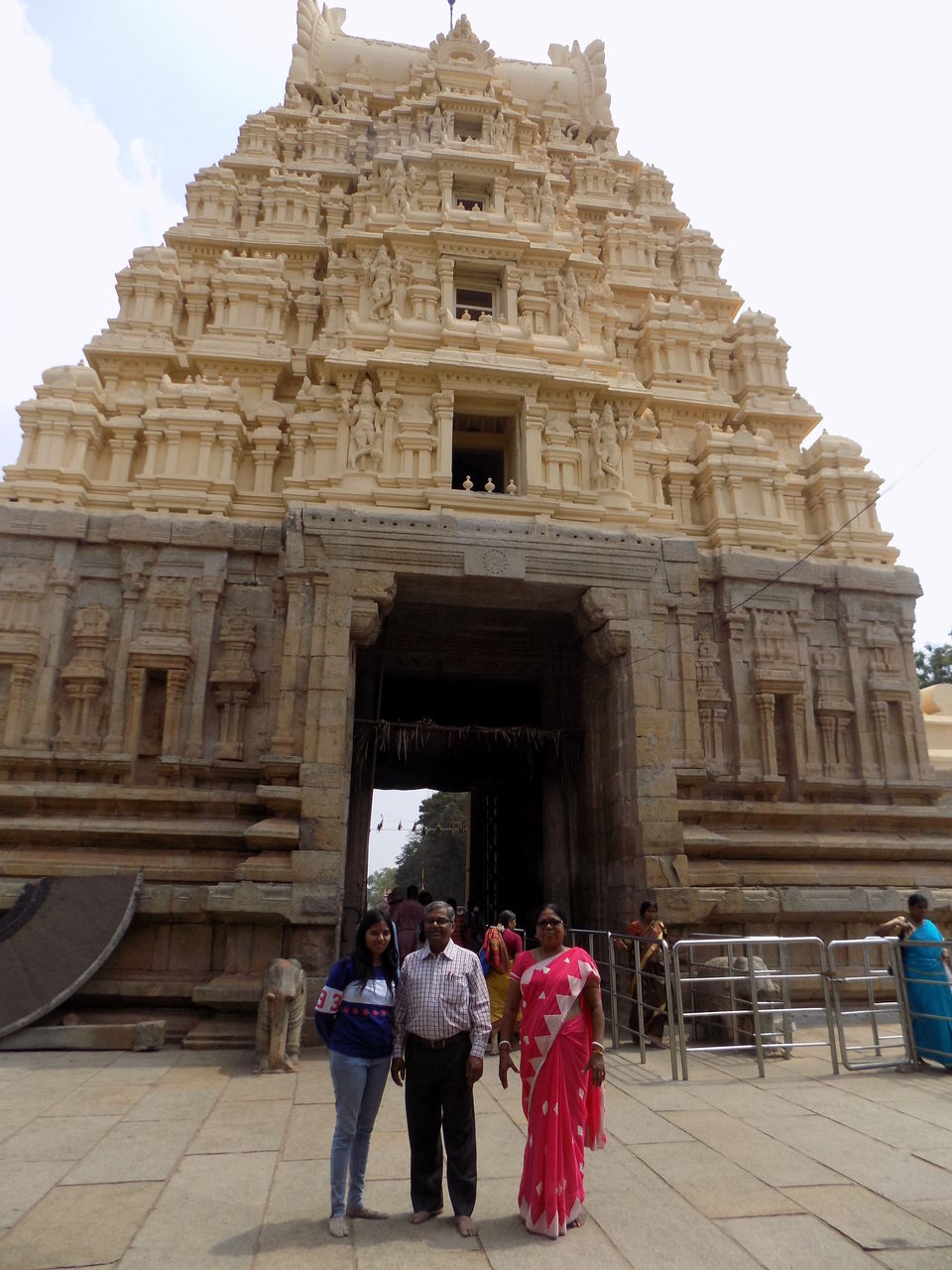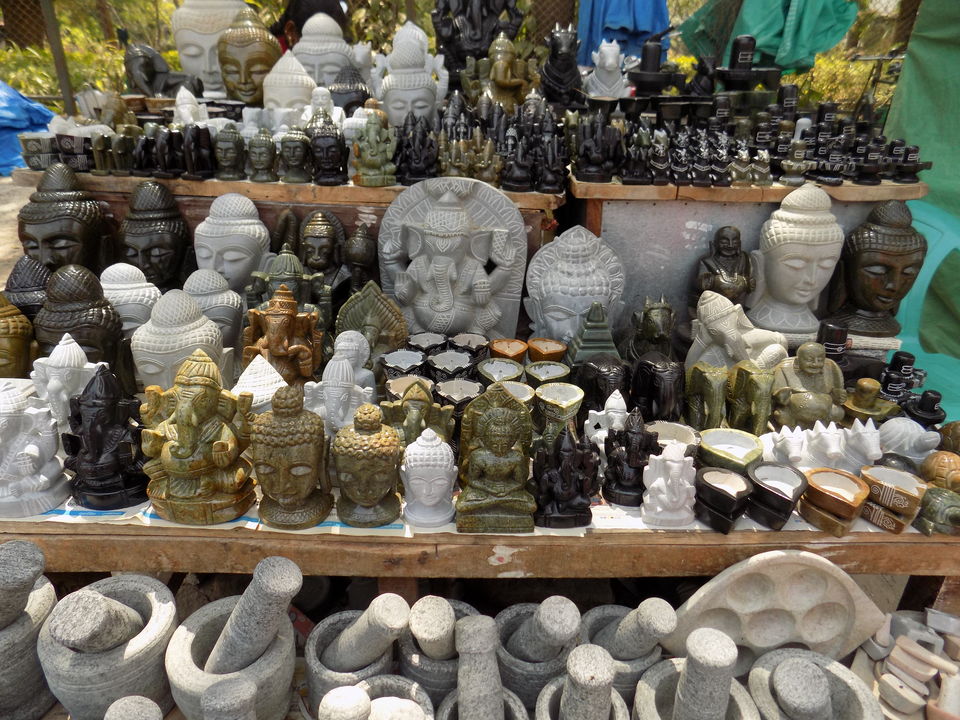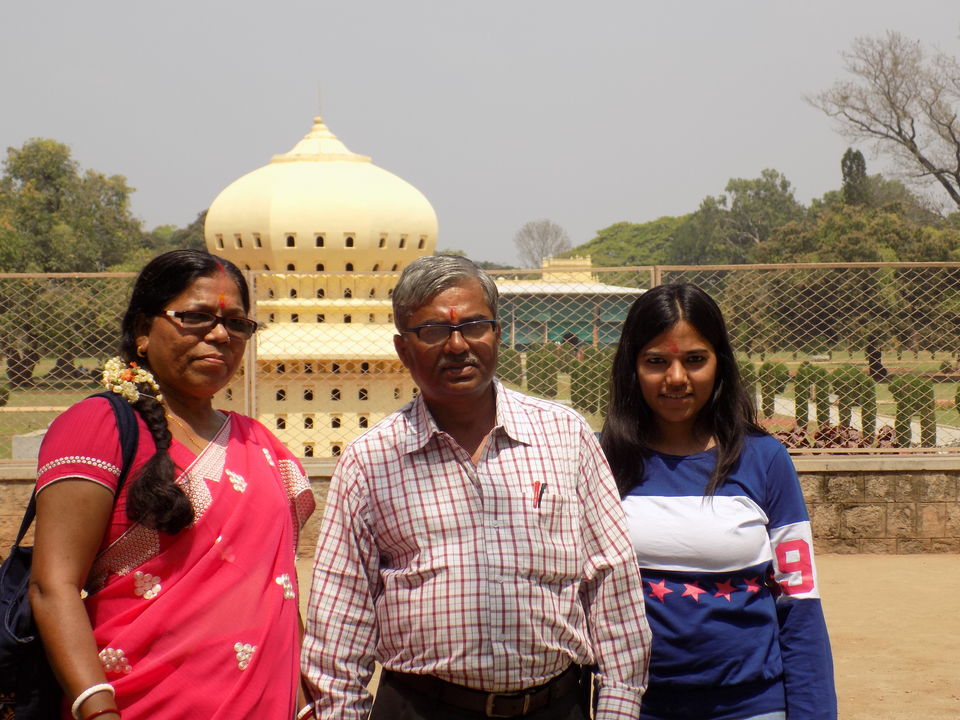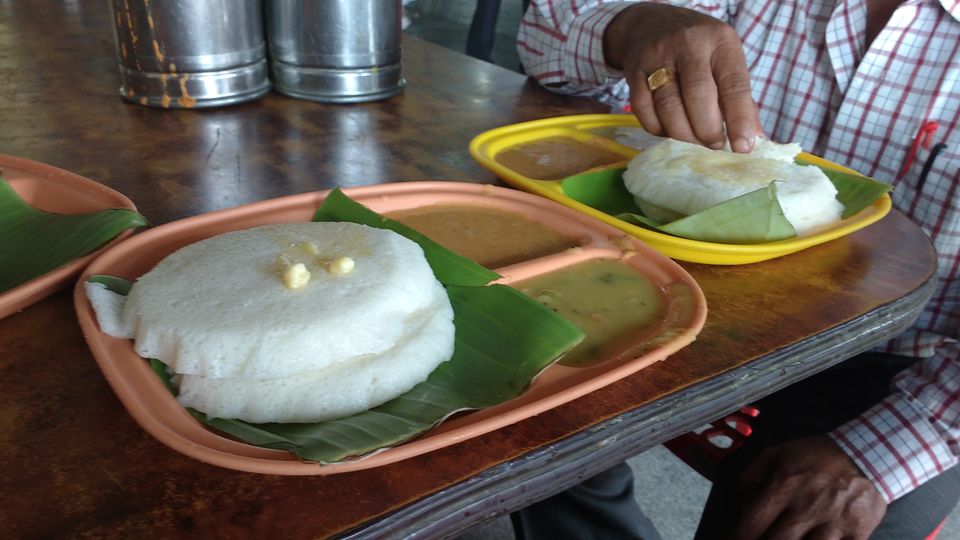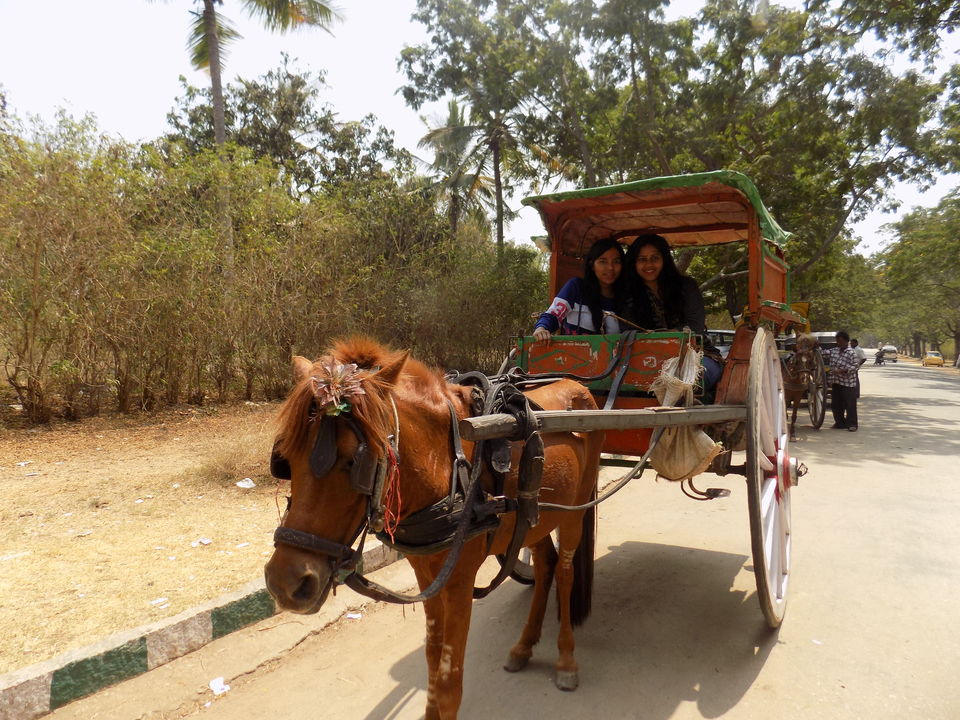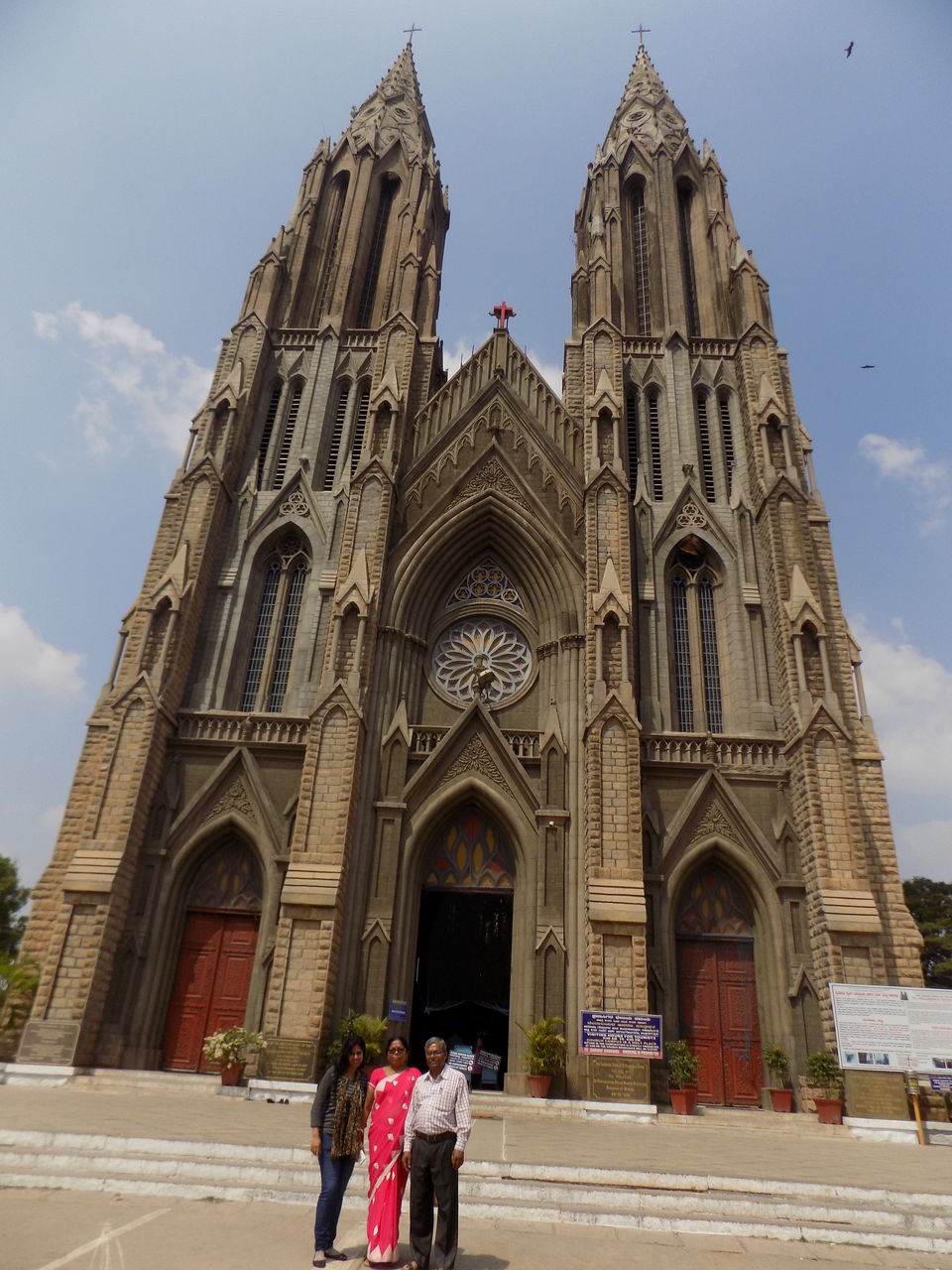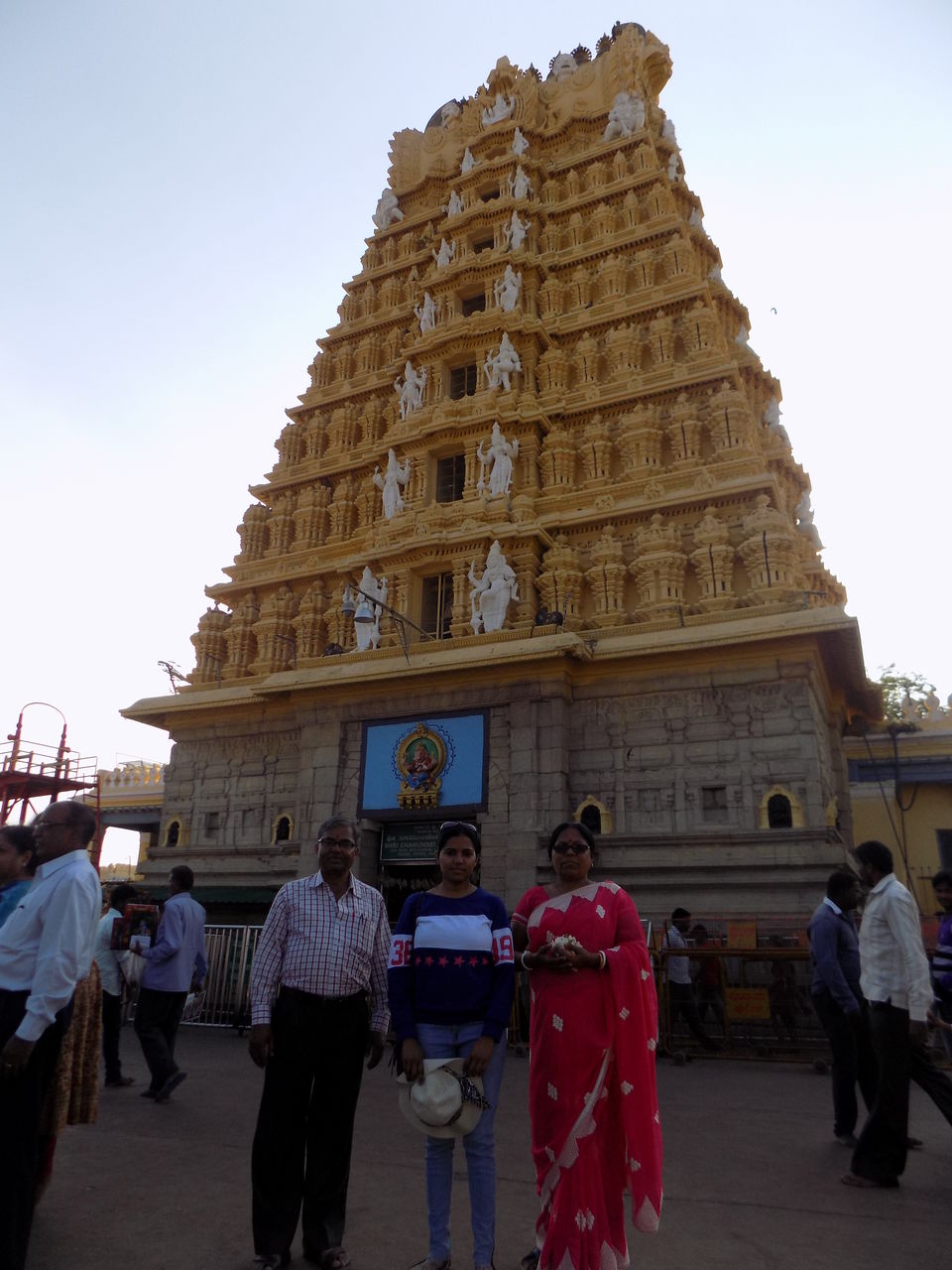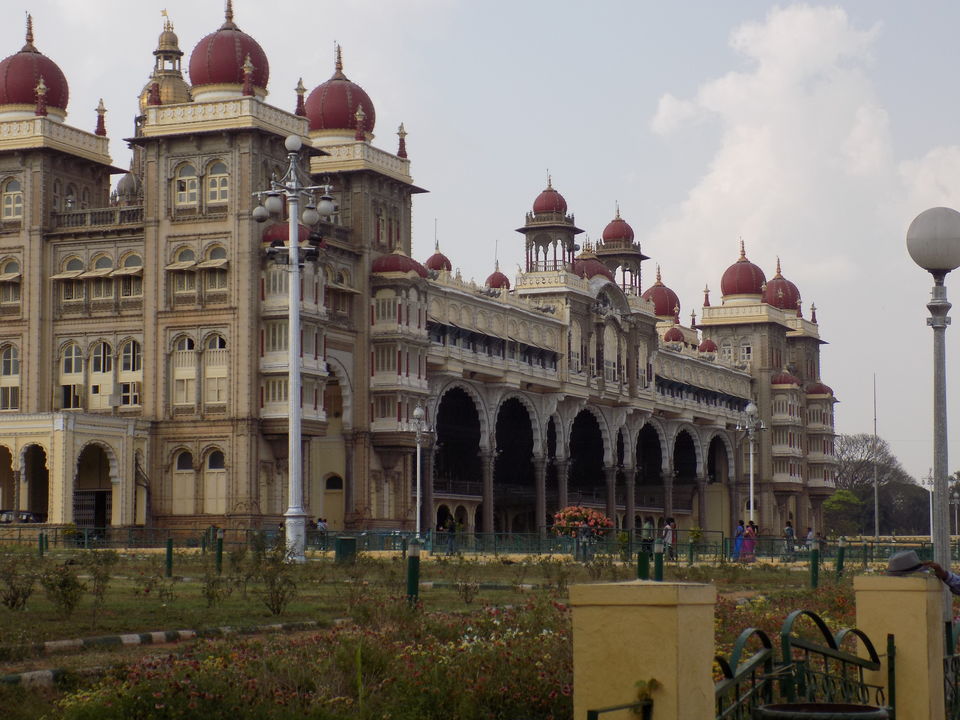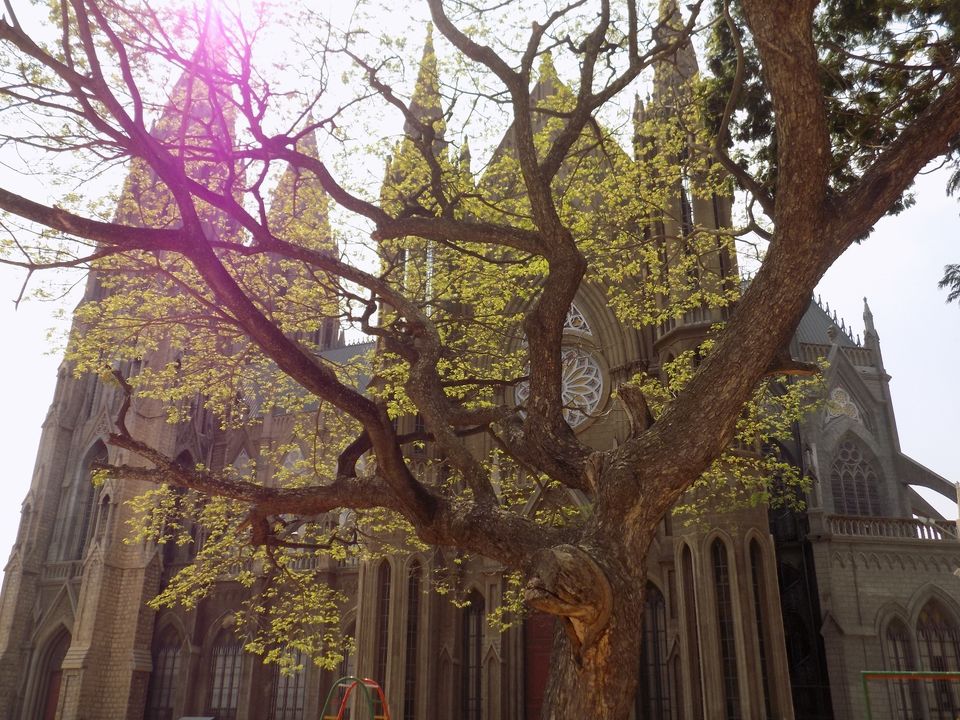 This was my second trip to Mysore. First time I had been here with my friends, so I was familiar with the place. I knew, no other place could be better than this to take my parents for a day tour from Bangalore.
I booked a private sedan cab by paying a lump sum amount of Rs 5,500. No extra toll or parking fee was charged. I has booked cab for 7:00 am. Cab arrived at my door on time. We started from my place(Whitefiled) by 7:15 am. Even in the early morning there was considerable traffic near BTM and Bansankari. So, my advice to you is, if you are planning for Mysore trip from Bangalore, please plan to leave by 6:00 am or earlier. Otherwise you will loose one hour of your precious time in traffic. For breakfast I has asked driver anna to take us to some good idli hotel. He took us to a Thatte Idli Hotel, on the way to Mysore, near Channapatna. Thatte idli is nothing but bigger size idli. Thatte in Kannada means plate. Thatte isli is plate size idli which is prepared by keeping idli batter in a plate instead of idli moulds. This small hotel was fully packed with people, which gave a hint that place was really famous. And... It proved to be correct when I took the first bite of thatte idli with butter. It was yummmm... My parents also liked it. We finished our breakfast withing 20-30 minutes and continued our journey.
We reached Srirangapatna by 11:30 am. We visited the very ancient temple of Sri Rangnathaswamy(Lord Vishnu) which is over 1000 years old. We took a guide, who charged us just Rs 100 and explained everything about the temple. After darshan, we purchased some Ganesha idols made with stones and some wooden Vishnu idols. We spent almost one hour over here. Then the driver took us to Sangam. Visiting sangam is not worth of time. There is nothing in Sangam but few people taking bath and few people worshiping river. To quench our thirst in a sunny day, we had tender coconut water beside the river bank. We didn't spend much time here and left for Dariya Daulat Bagh soon. As we saw from the boundaries it was just a garden to roam around, we decided not to spend much time here either. Because we did not want to miss Brindawan Garden in Mysore. We just had a look of this Bagh from outside and enjoyed a tam-tam (horse-cart) ride. It was already 1:30 pm and we were so hungry that we asked driver anna to take us for lunch before taking us to Mysore Palace.
Finally we reached Mysore and driver took us to St Philomena church. Though we were hungry, we were mesmerized with the beauty of the church. This church is undoubtedly awesome. We went inside the church and prayed to the God. Outside the church we clicked some pictures. Then the driver took us for lunch to some restaurant. For lunch we had ordered South Indian meals. This was my first time when I could finish everything of the south meals. Being North Indians we usually don't like taste of palya(kind of sabji) and sambhar. But this meal was so pure, simple and satisfactory, I never had such south meals before. Even my parents praised about the food. My apologies to yous for not remembering the restaurant name, otherwise I would have definitely recommended this to everyone.
Now, we headed towards Mysore palace. Remember, inside palace camera is not allowed. You can carry your cellphone though, but you cannot click pictures. Also security guards are everywhere to keep an eye, so don't try to act smart and click pics. I think don't need to explain about Mysore Palace - one of the most beautiful palaces in the world. Palace premises has other facilities for visitors like - camel ride, elephant ride etc. We spent almost an hour to see the palace. It is so big that once you go inside the palace, you can't come out in less than an hour.
Then we left for Chamundi Hills, where there is a Chamundi (Goddess Durga) temple. There were many monkeys roaming inside the temple, which used to snatch offerings from devotees. So, be careful when you go inside the temple with flowers and fruits in your hand. After worshiping Goddess, we went to a coffee shop outside the temple. We had tea, coffee and potato chips there. then we started for Brindawan Garden by 5:30 pm.
It took almost an hour to travel from Chamundi Hills to Brindawan Garden. We all had taken a nap in car as we were already exhausted by this time. We reached here by 6:15 pm. We took ticket and went inside. Entry ticket was Rs 40/- per head, and Rs 50/- for camera. As we walked inside the garden, near fountains all our tiredness vanished with the water droplets and drizzles falling on our face. Cool breeze, setting sun, fountain drizzles were really enchanting. There is a musical fountain show at the other end of Brindawan Garden, which is the main attraction of the place. We can either walk or take a boat ride to the show. We preferred taking a boat. The ride was pocket friendly and costed Rs 30/- per head to and fro. Musical fountain show timing is 7 pm to 8 pm, daily four shows, 15 minutes each. Show started with a Kannada song, followed by Indian album song - Made in India, Ek pyara soniya -my all time favourite, which was really enjoyable. And the show ended with 'Saare Jahan se Achcha, Hindustan Hamara' - that left us all with glowing and smiling faces with a patriotic heart.
By the time we left from Brindawan Garden it was almost 8:30 pm. Now we were returning back to Bangalore. Again I asked driver anna to take us to a good North Indian restaurant. We preferred North Indian food, because we didn't wanted to have rice. This time the driver took us to Empire hotel in Channapatna. Ambiance of the hotel was good. They had pet rabbits and ostrich, which attracted us towards it. We ordered rumali roti, babycorn manchurian and matar paneer. Food was descent. Service was also fast and good. We could finish our dinner within half an hour and again started for Bangalore by 10:30 pm. Poor traffic, we reached back home by 12:00 night. Overall it was a nice trip, a day full of blessings nad well spent with lovable parents.