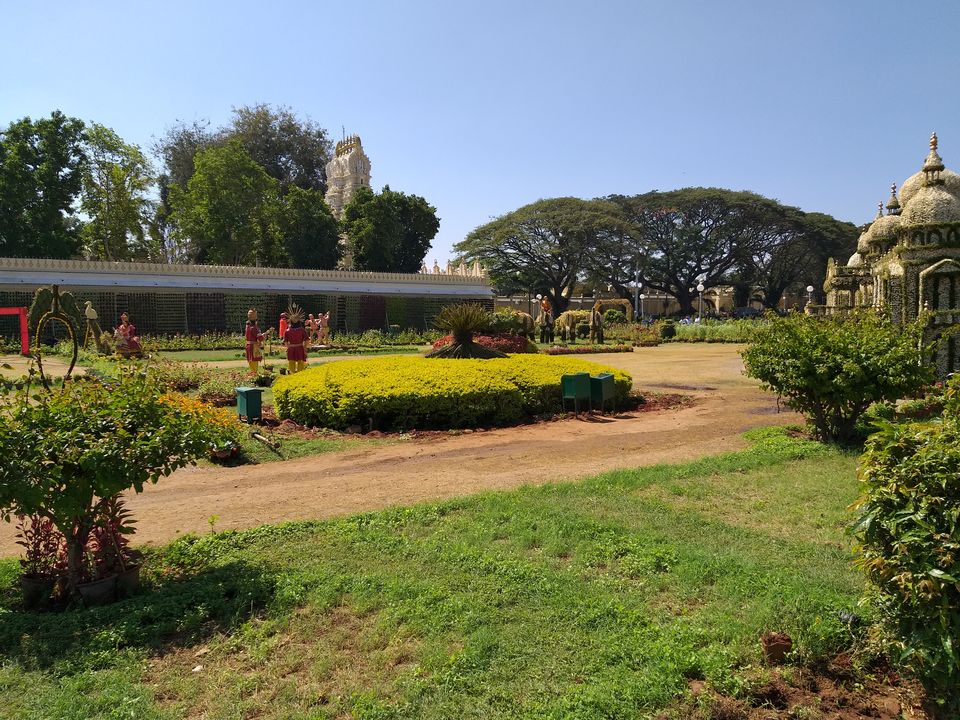 I went to Mysore from Bengaluru where I was accompanied by my bestfriend. We took the train from KSR Bengaluru to Mysuru (Mysore Express at 6 in the morning) and it costed us Rs. 611 for two (P.S.-Book tickets from IRCTC). We reached exactly at 8:28AM in Mysore.
After that we took an Uber to Chamundi Hills which costed us Rs. 209. The Chamundeshwari Temple is located in the Chamundi Hills and you can find small shops in front of it too where you can get your breakfast. The road that leads from Mysuru Station to Chamundi Station is an absolute treat to the eyes.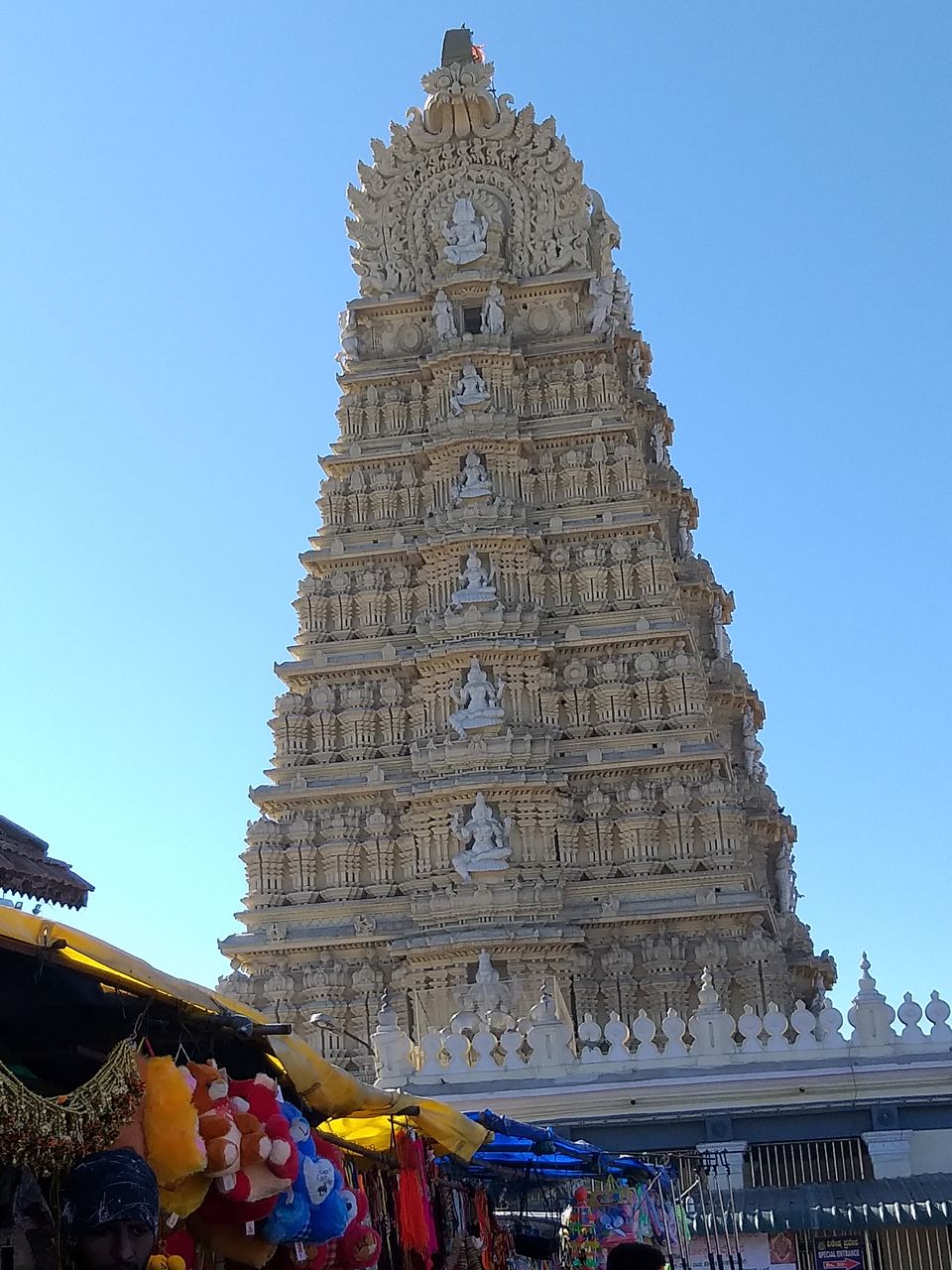 For an entry to the temple either you can buy tickets for a special entry or you can get in direct but the crowd is going to be huge. The ticket price is Rs. 50 per head.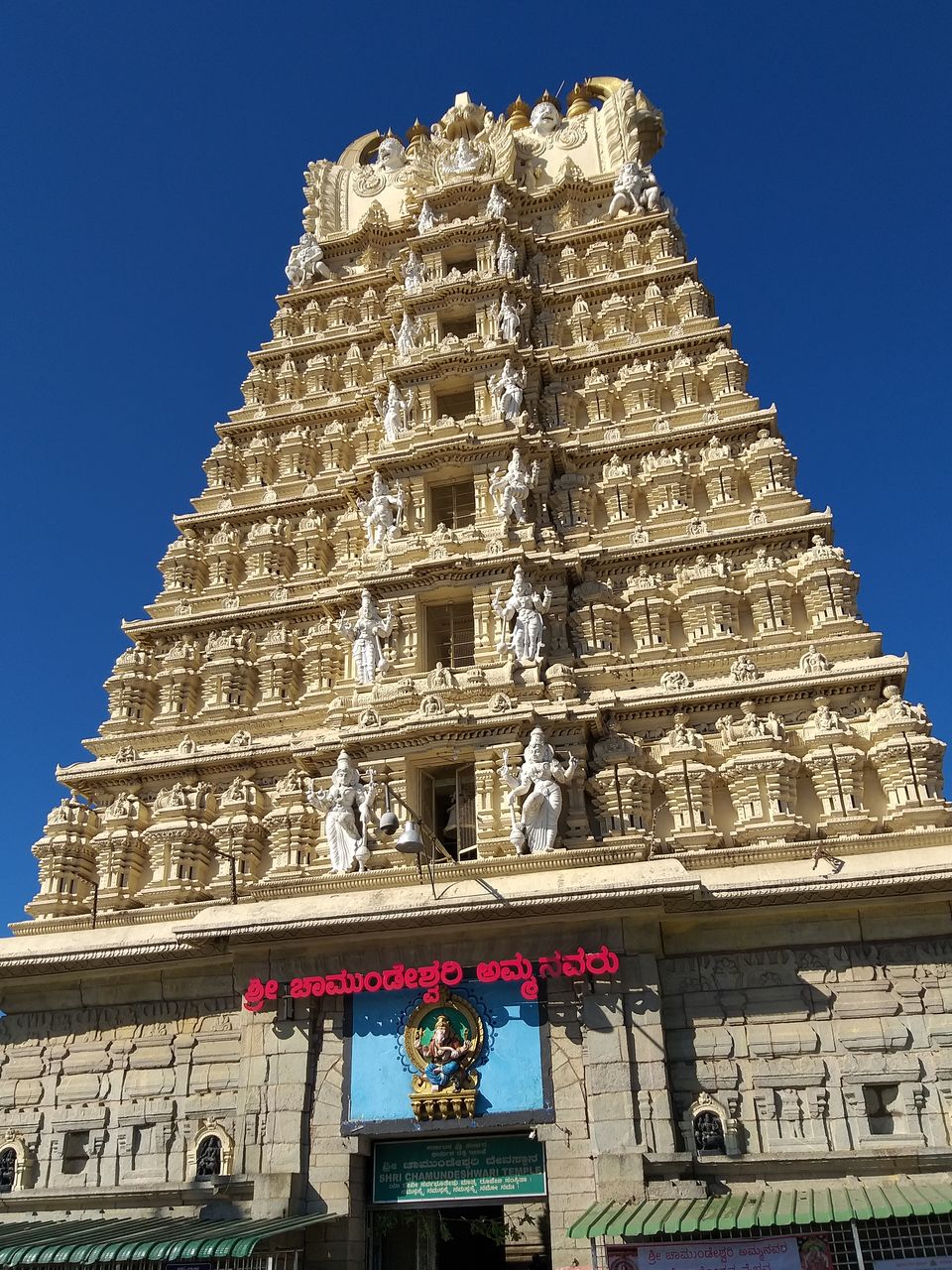 After visiting the temple when we came out, we saw that the Uber Driver was kind enough to wait for us so he only dropped us at the Mysore Palace at a cost of Rs. 200 for both of us. On the way there is one Mysore View point on the hills and the view from there looks awesome.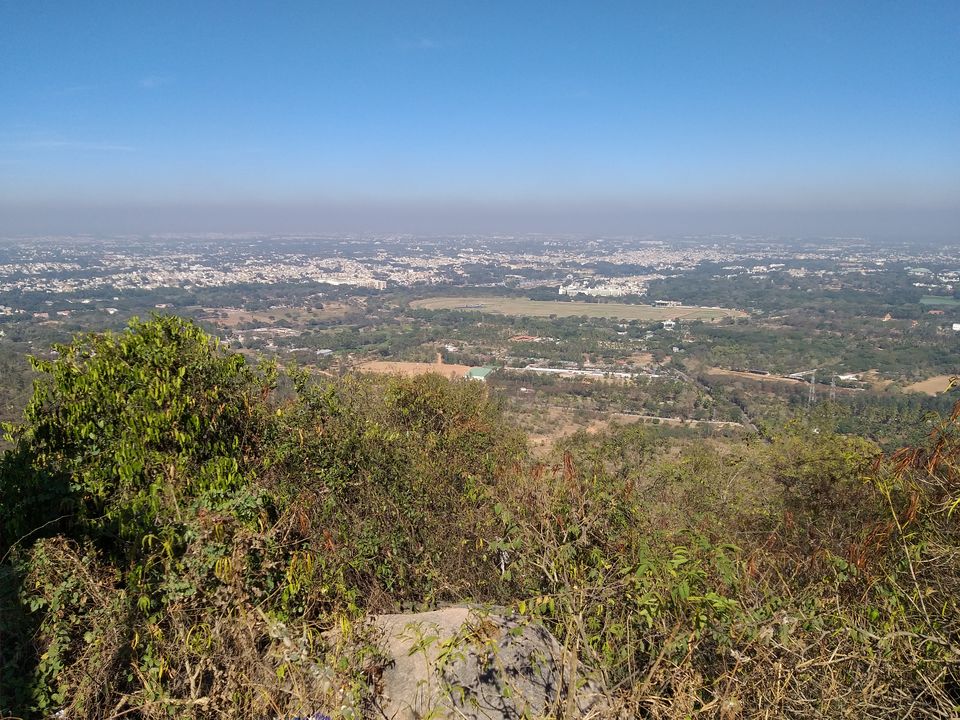 So, finally we reach the Mysore Palace, the main tourist attraction of Mysore. For an entry to the palace, you need to buy tickets which again costs Rs. 50 per head.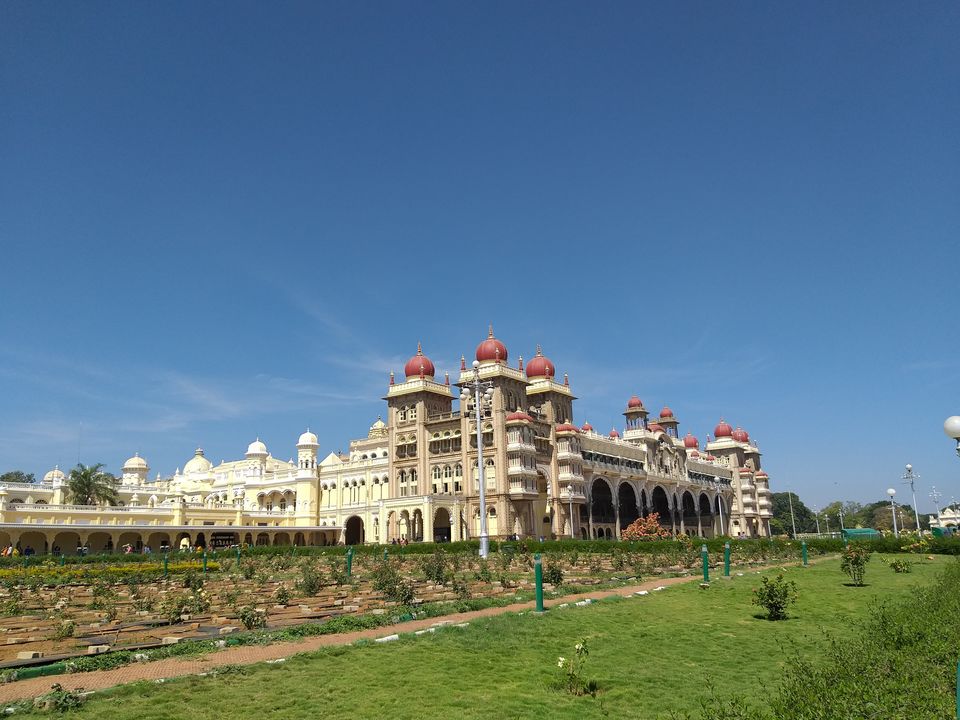 The Mysore Palace looks beautiful, also it has a beautiful garden surrounding it. This palace gives us a glimpse of the glorious Indian History & Architecture.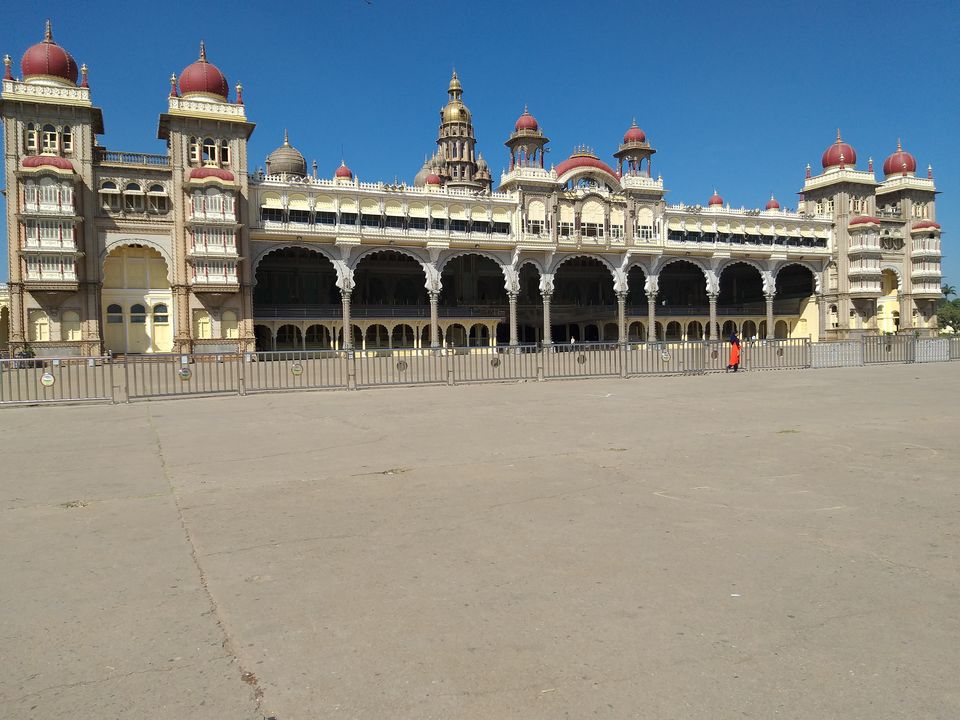 The palace has also got a gift shop for its tourists from where you can buy small gifts for your closed ones. A glimpse of how the palace looks from inside.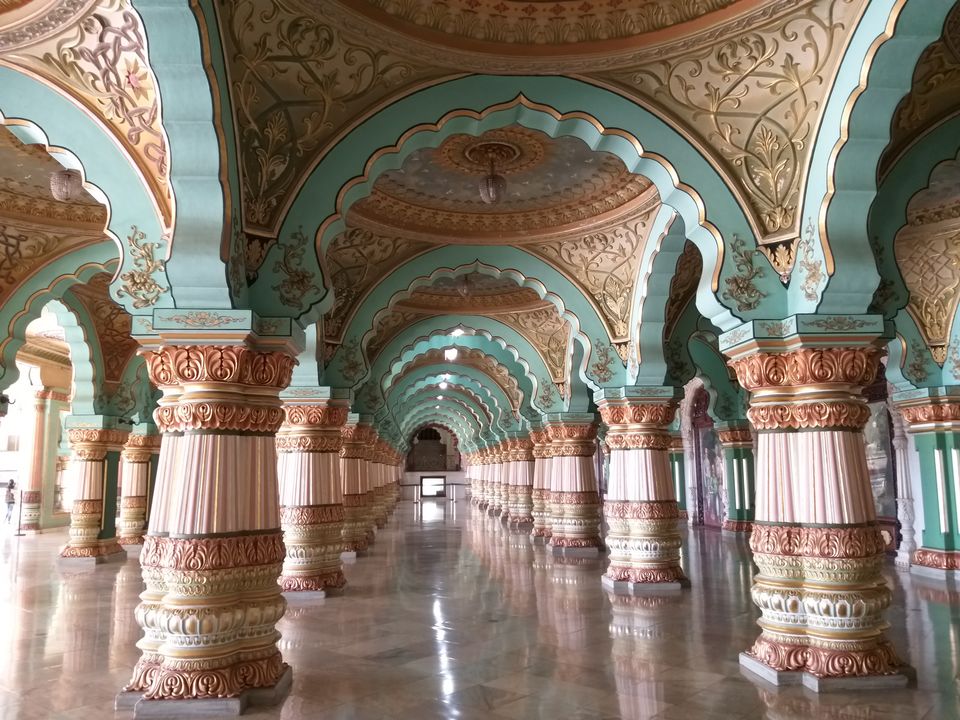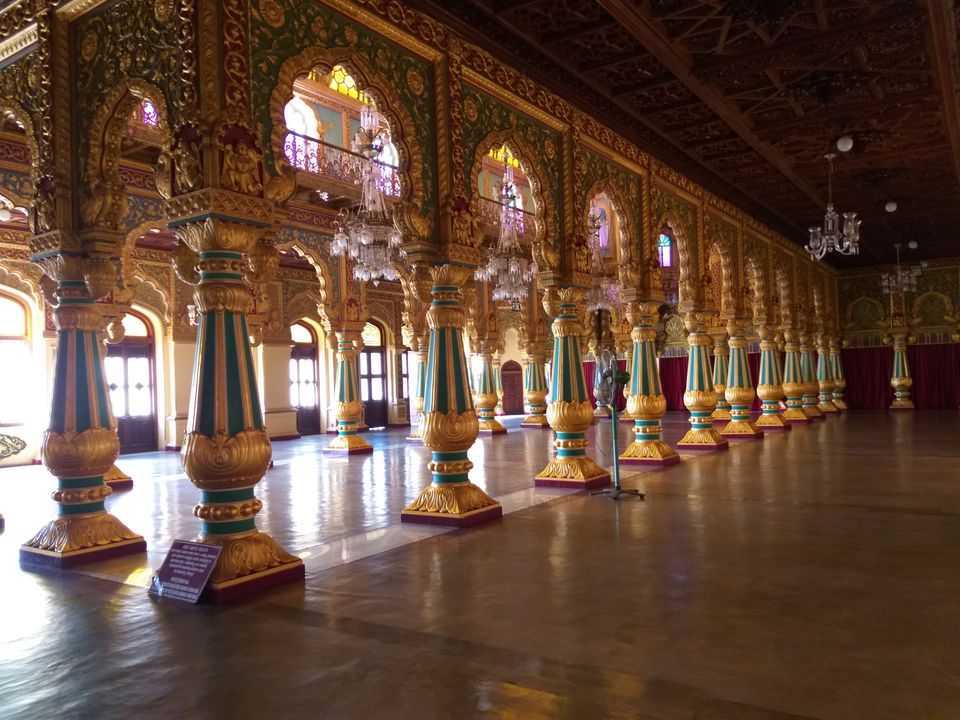 By this time half of the day was over and we were hungry so we opted for a chinese lunch which costed us around Rs. 250 per head. 
After our lunch we took an Ola Auto & went to the Karnataka Sandalwood Factory where we saw the different processes of making sandalwood soap and perfumes. Also there is one shop within the premises from where you can buy the Sandalwood Products.
The last stop of the day was the Train Museum where we had one fun Toy Train ride, the tickets were Rs. 35 per head.
The day ended on a high and we were finally heading back to our place and we had our tickets booked from Mysuru Station to KSR Bengaluru (Tuticorin Express at 6:05 in the evening) and it costed us Rs. 521 for two. 
Although we returned back from Mysore in a single day because we were running short of time but I would suggest you stay a night in Mysore because when the Mysore Palace gets lit up at night its beautiful. Also then the next day you an go for Vrindavan Gardens, Bandipur Tiger Reserve and also some shopping for Mysore Silk and Sandalwood Products.