So, During my stay in Bangalore for Internship, I planned for a trip to Mysore. I was accompanied by my fellow interns and we planned to book a trip to Mysore organised by KSRTC, the government approved buses. It was the most interesting short trip for me. What made the trip so brilliant was the trip guide. He was such a funny man and awesome guide. We would just keep on laughing throughout whole trip. The trip was just a day long and we returned back to Bangalore the same day, but that just one day was amazing.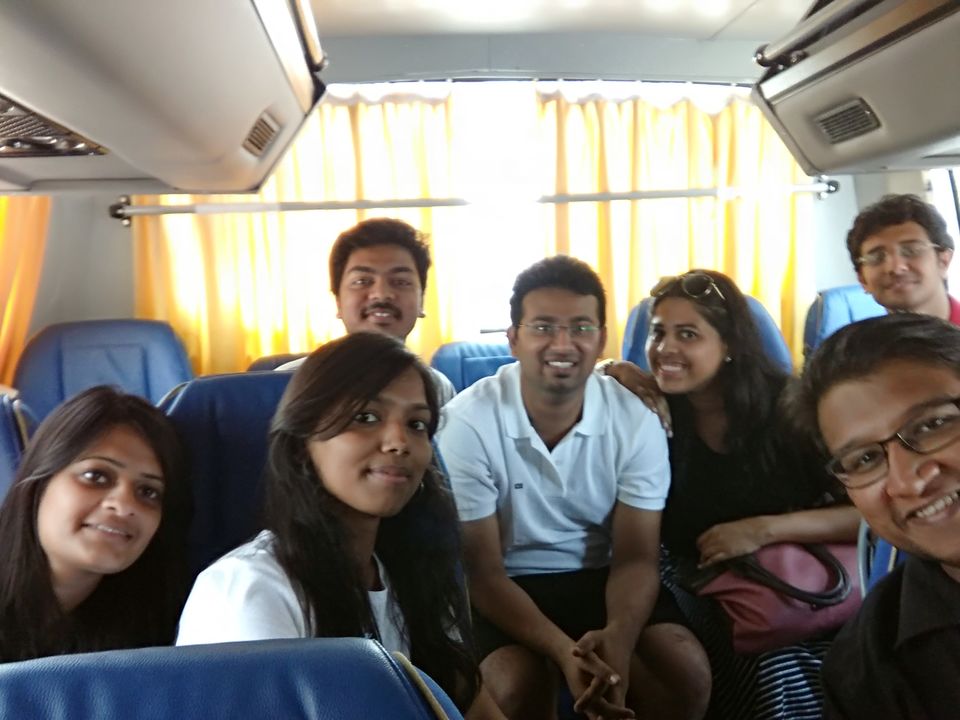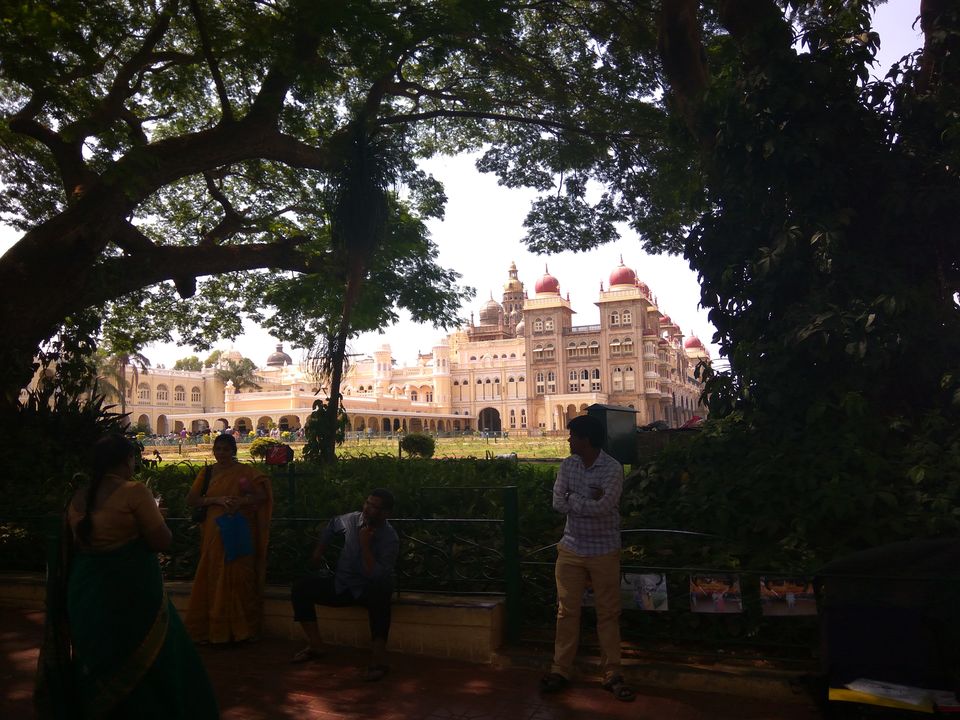 This palace was the main stay for the rulers of Mysore, a Princely state. The palace is really big and beautiful. You will be mesmerized by the charm of this place. The palace will have a different look if you view it in night. The palace is also accompanied by a museum which is very informative and amazing. You can also find some good shops to buy ivory and silk sarees if you want. I bought an ivory showpiece for myself.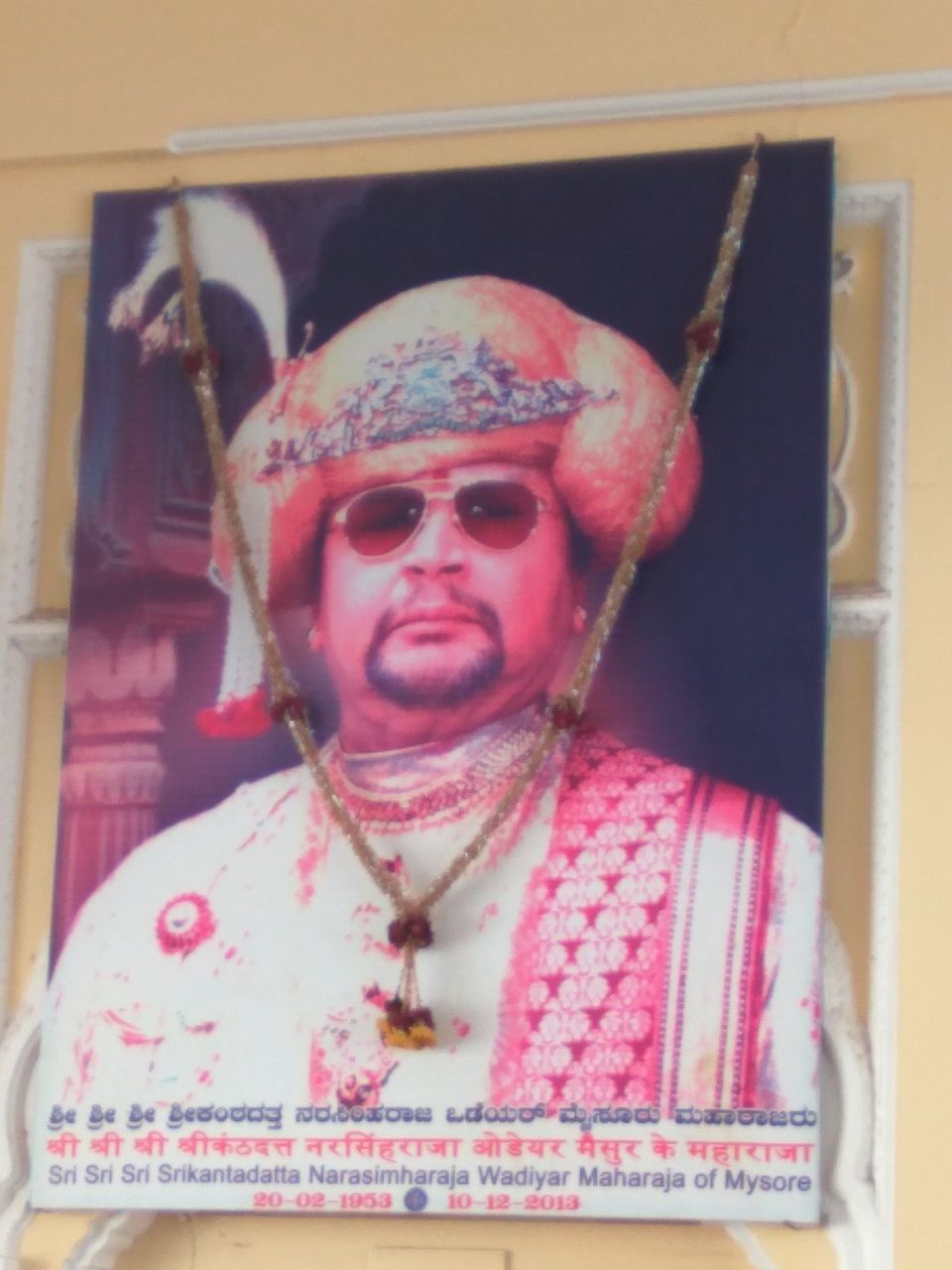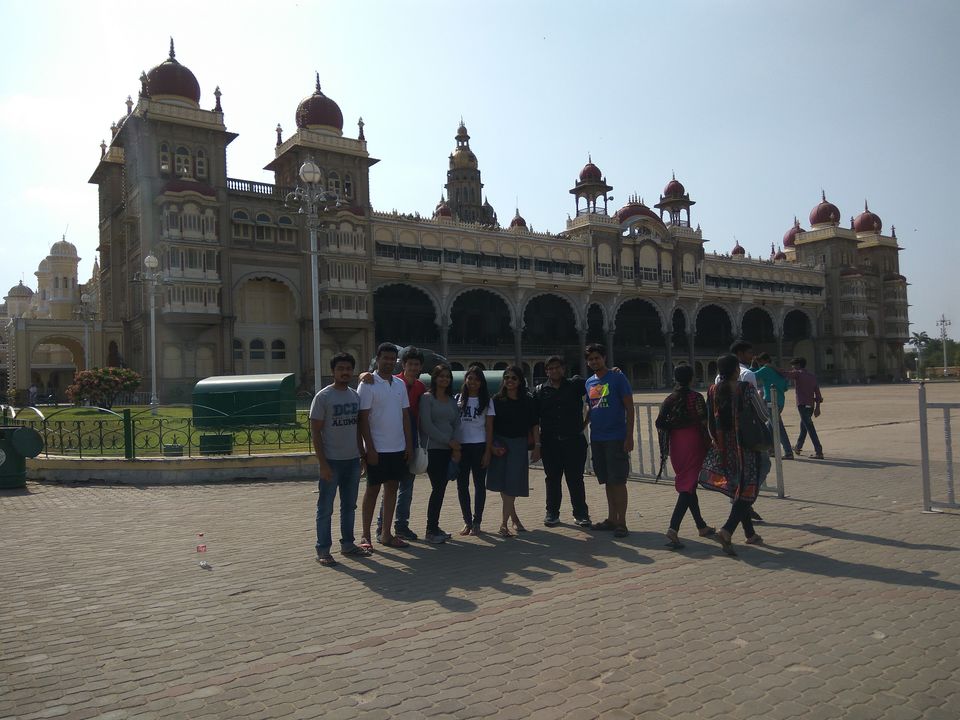 This is located on top of the hills and the ride to the hills is itself pretty amazing. You can see the whole town of Mysore up from there. The mandir in itself is pretty lovely and it is a must do thing when in Mysore.
These are really beautiful gardens, we reached here when the sun was about to set. The garden is pretty big, with good views. Lot of places to eat snacks as well and you go over a bridge to reach the other side of the garden. There is a musical light show as well, and it was amazing. We enjoyed over bit in these lovely gardens. It is built near Krishnarajasagara dam which is built across the river Kaveri, so you can spare time for this dam as well.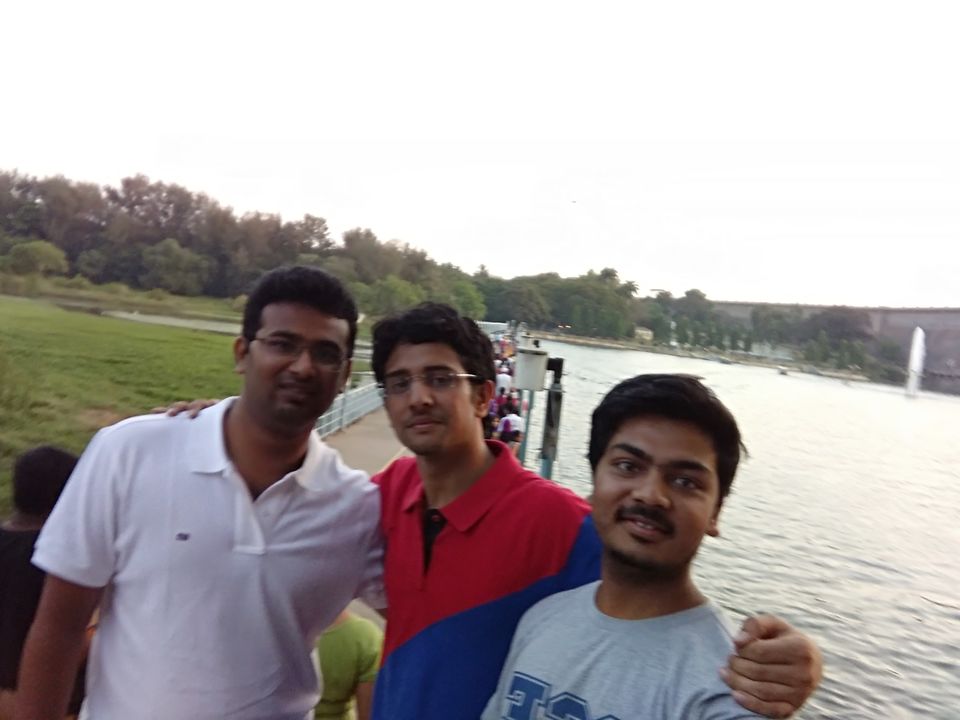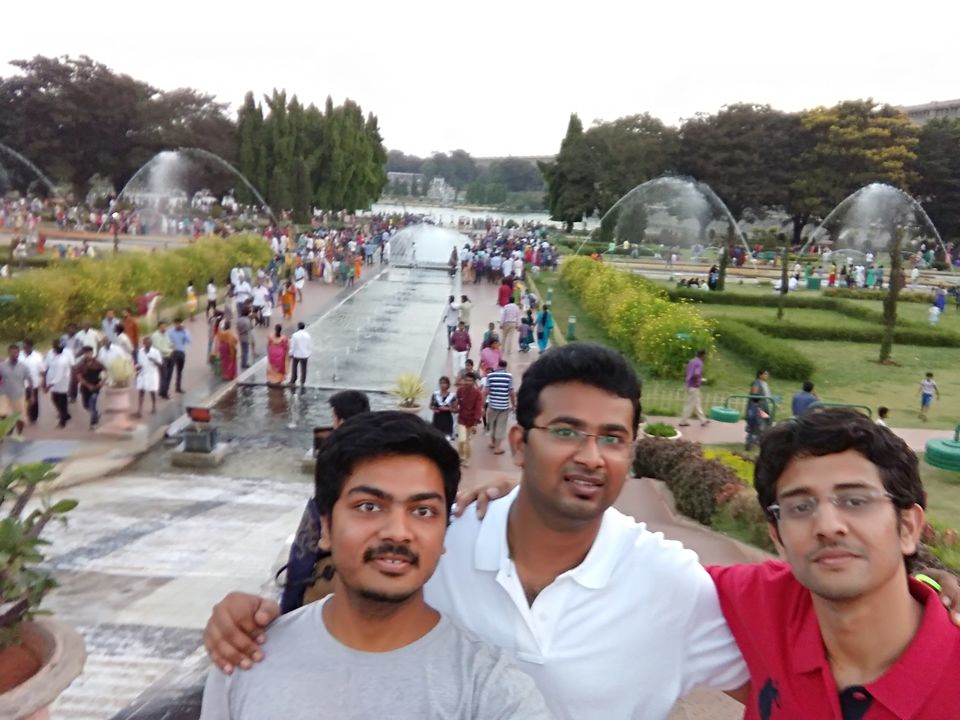 We didn't go for the zoo, but I have heard it is one of the best zoo in India and you can try it out if you have more time. Do check for the traffic jam when coming back to Bangalore from Mysore. It took us 3 hours more stuck in traffic jam. 
You can also try out Jagmohan palace. Also try to visit Mysore palace both in night and day to get the full experience. The bus was really comfortable and played Bahubali as well on the return trip. So all in all, it was a great single day trip.