The royal mysore palace is one of the beautifully constructed palace in mysore. It is in karnataka. It is the official residence of the royal family. The wodeyars reside here. Mysore palace is the jewel of mysore. It is one of the main tourist attractions. Many foreigners visit here.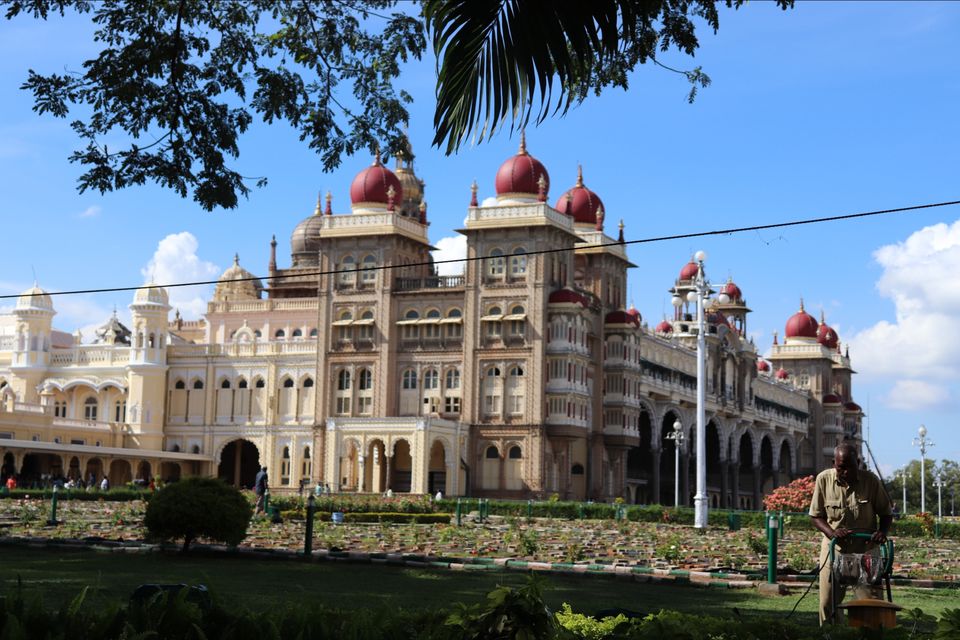 The palace is very huge. You can go rounds outside the Palace by giving 50rs to the electric car, where they take to around the palace and explain the importance of the palace.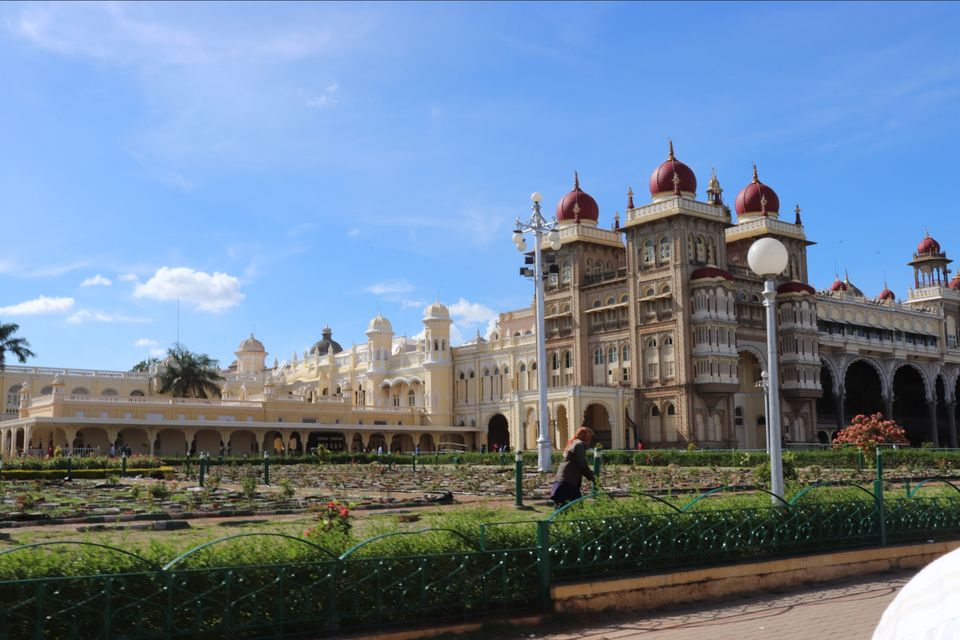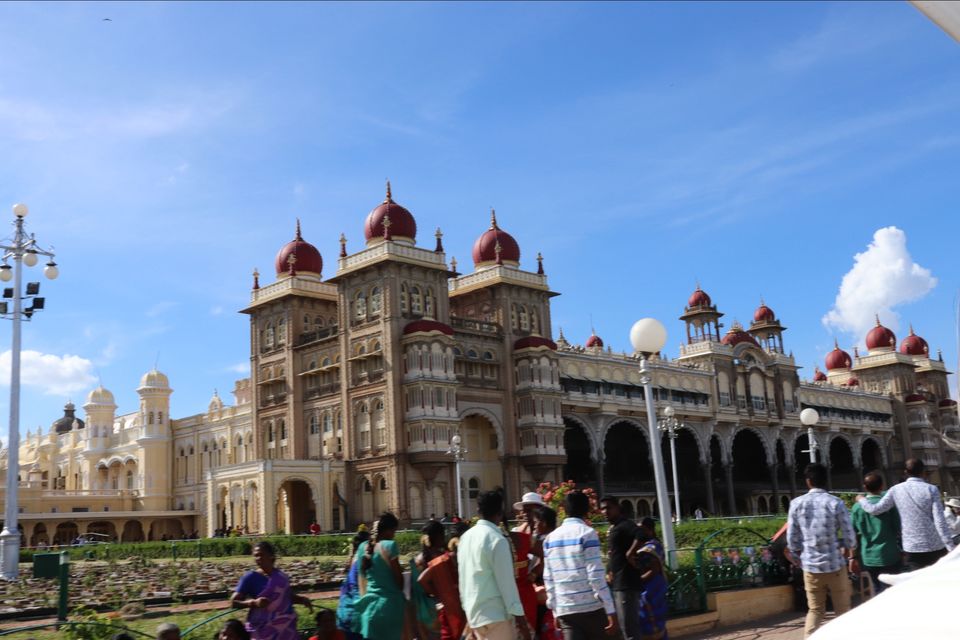 You are allowed to see inside the palace and thw palace is very colourful even. If you happen to visit during holiday or sunday then you can witness the lightning which is very amazing. There is lighting show from 7 pm onwards.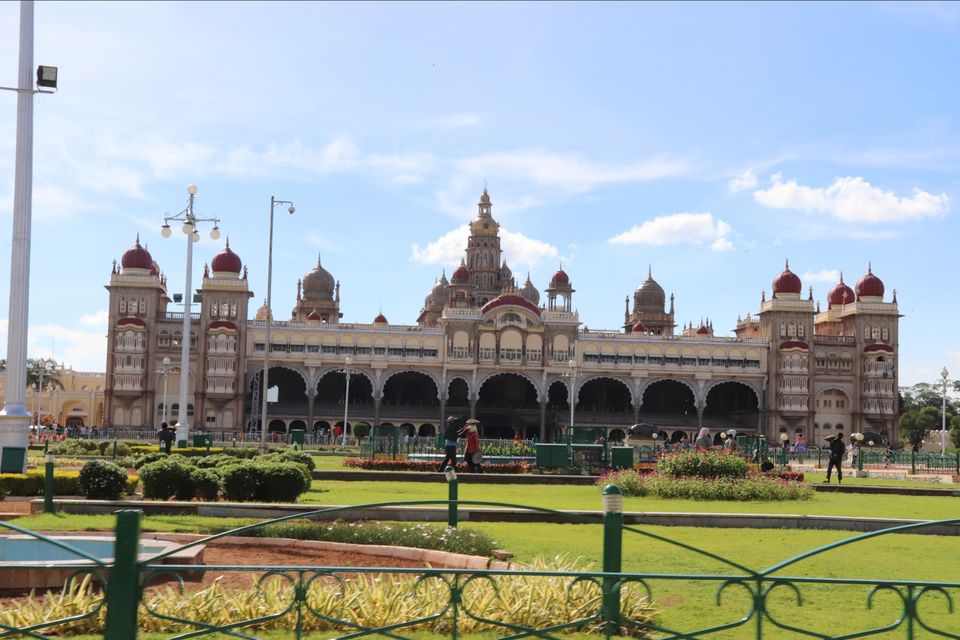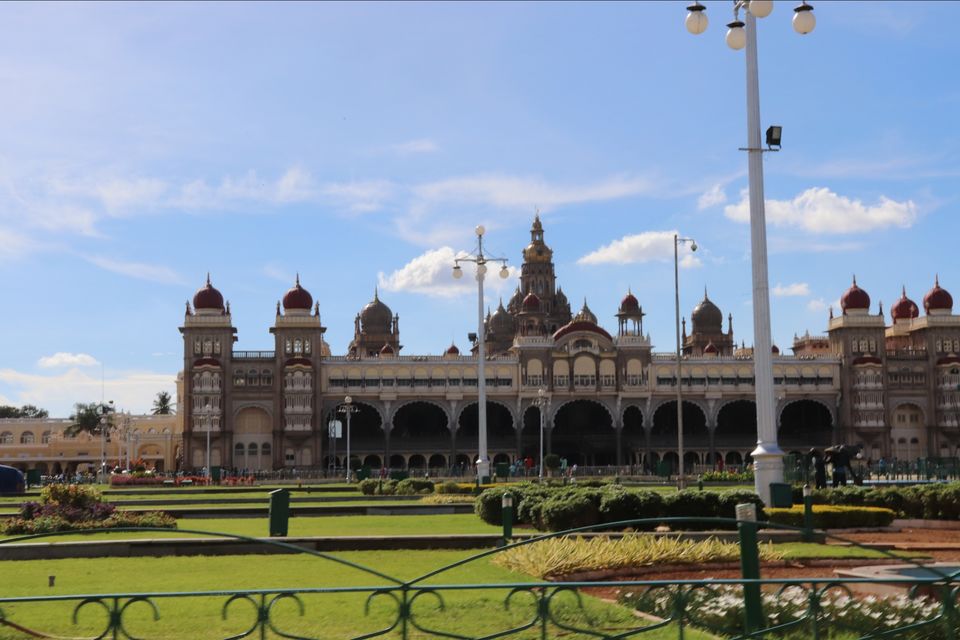 There are four entrance and one exclusive for royal family. The royal family members still reside there behind the palace.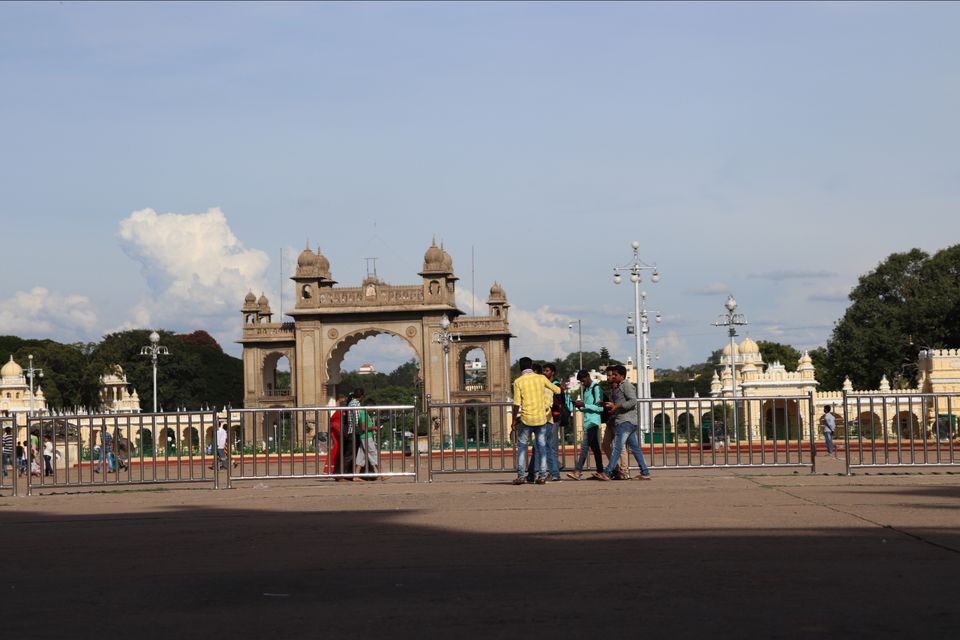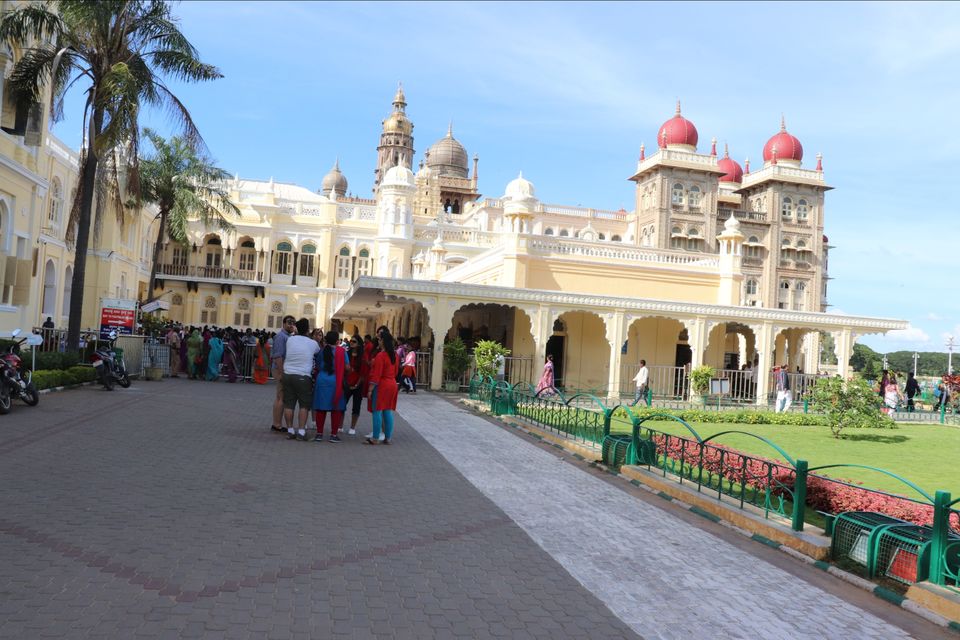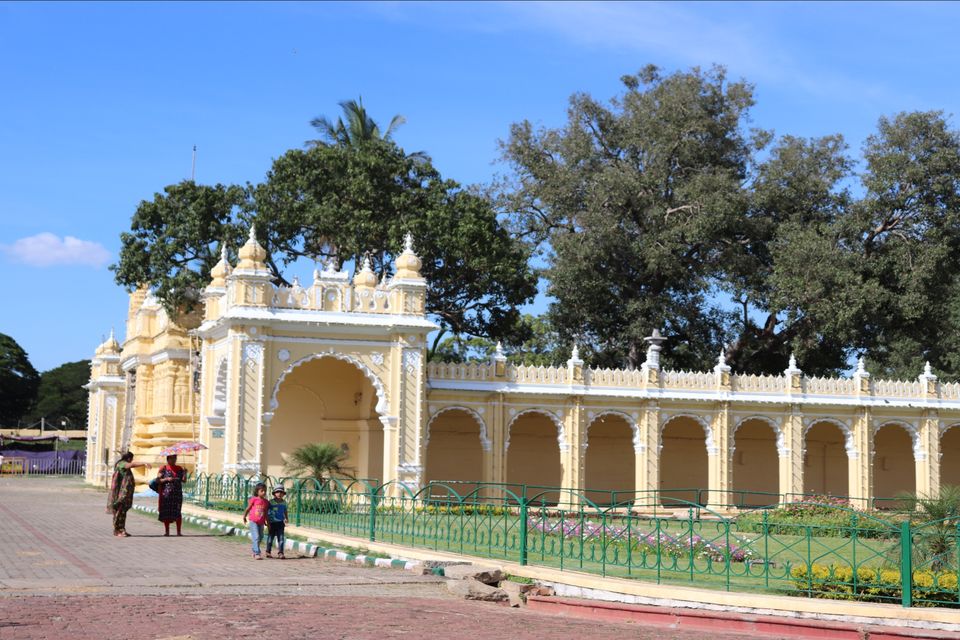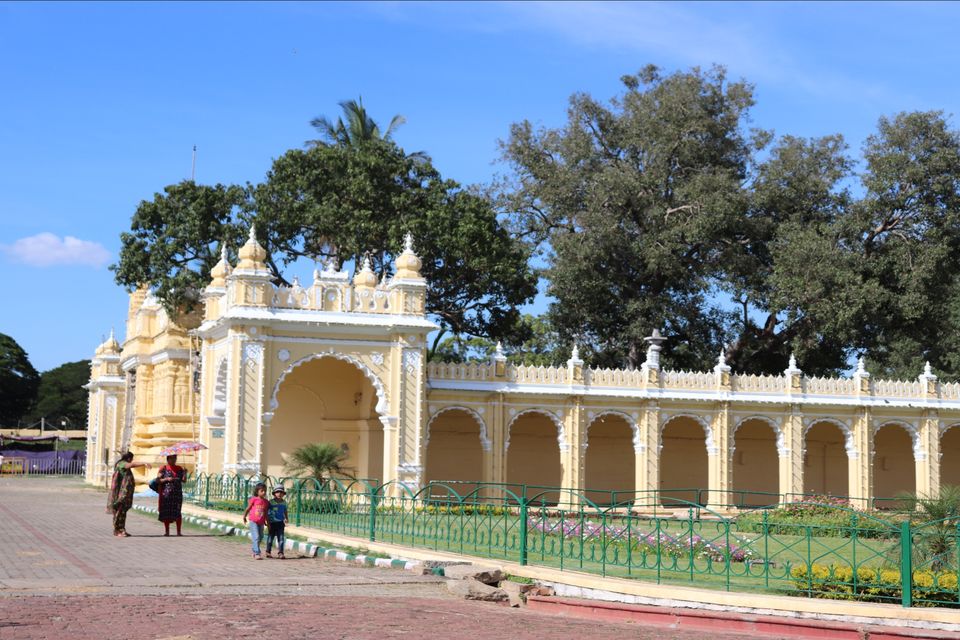 Dasara is a famous festival held in mysuru and during these days, the mysore palace will be decorated will be lights and many elephants will be in processions. The elephant will be carrying the ambari with the goddess and it is very famous festival here. The royal family will take part in this festival. There is a temple inside the palace also.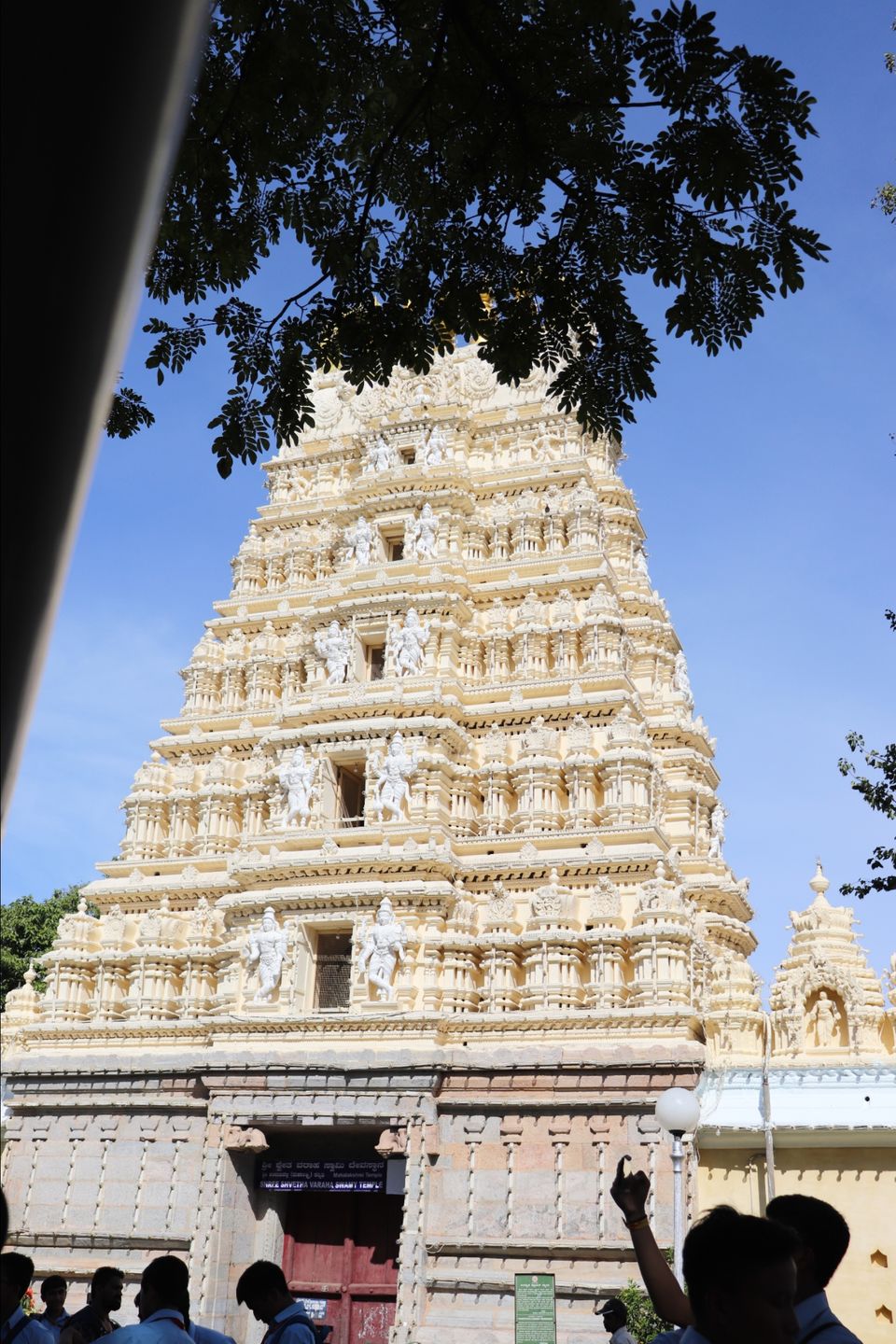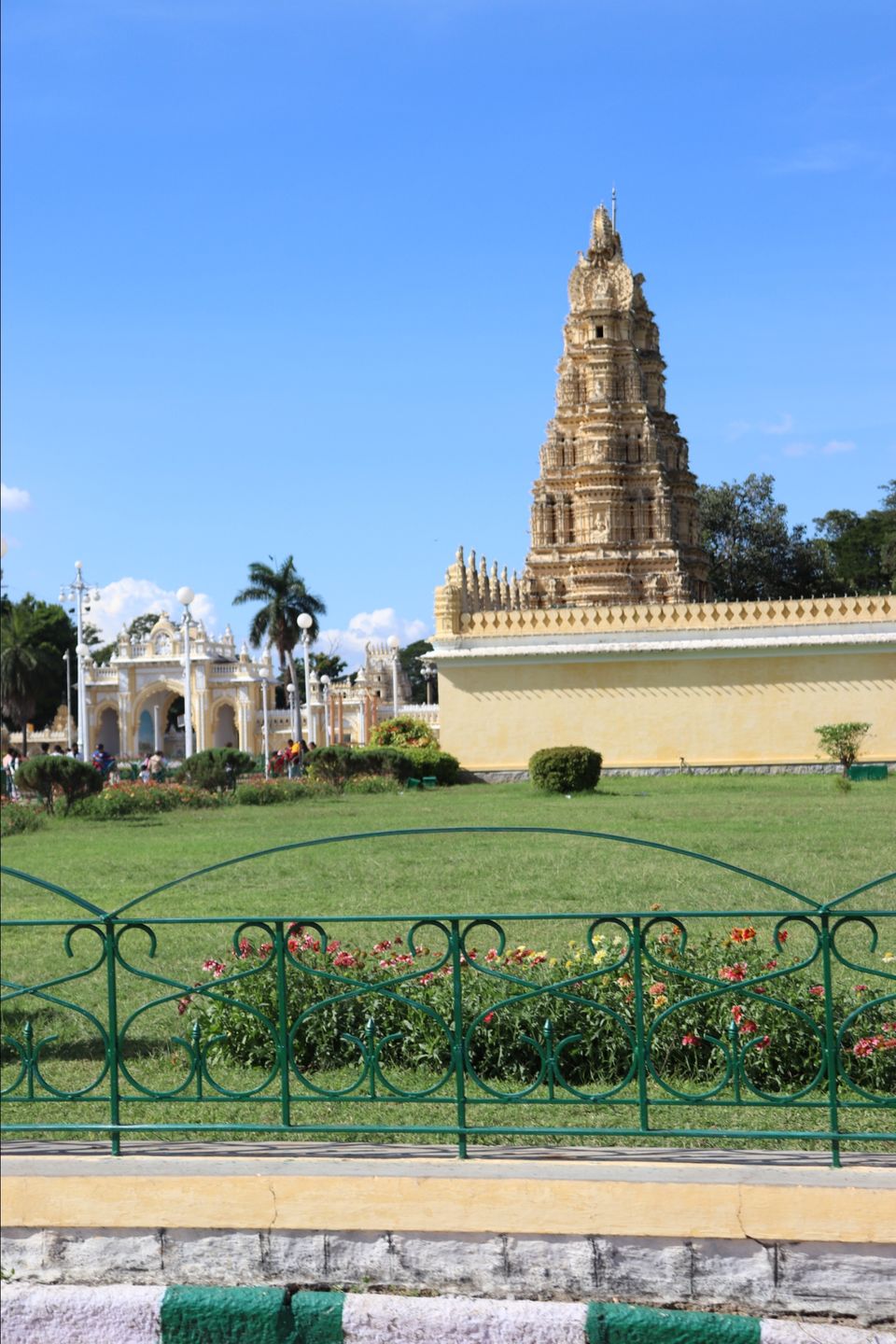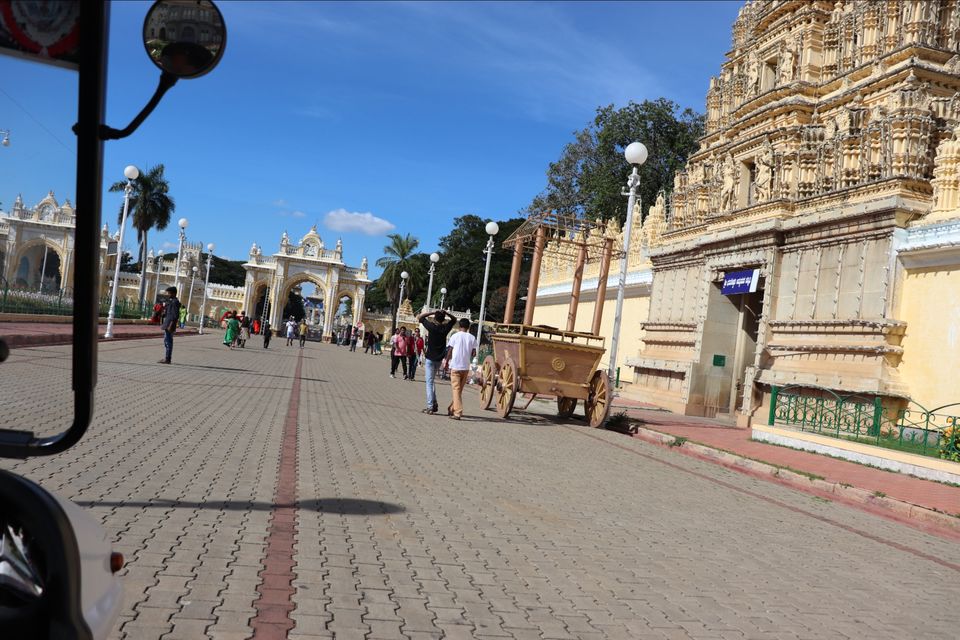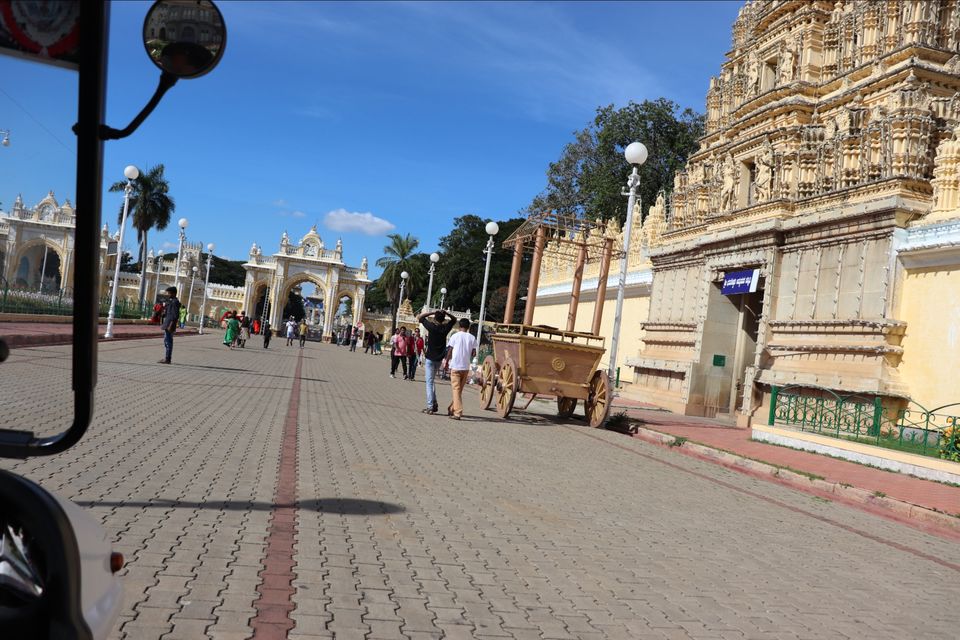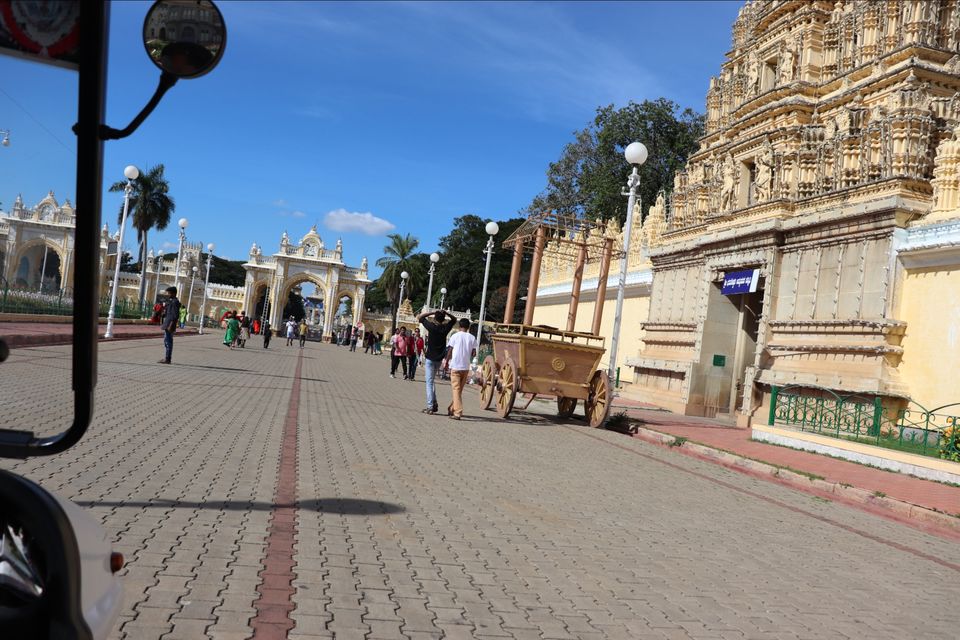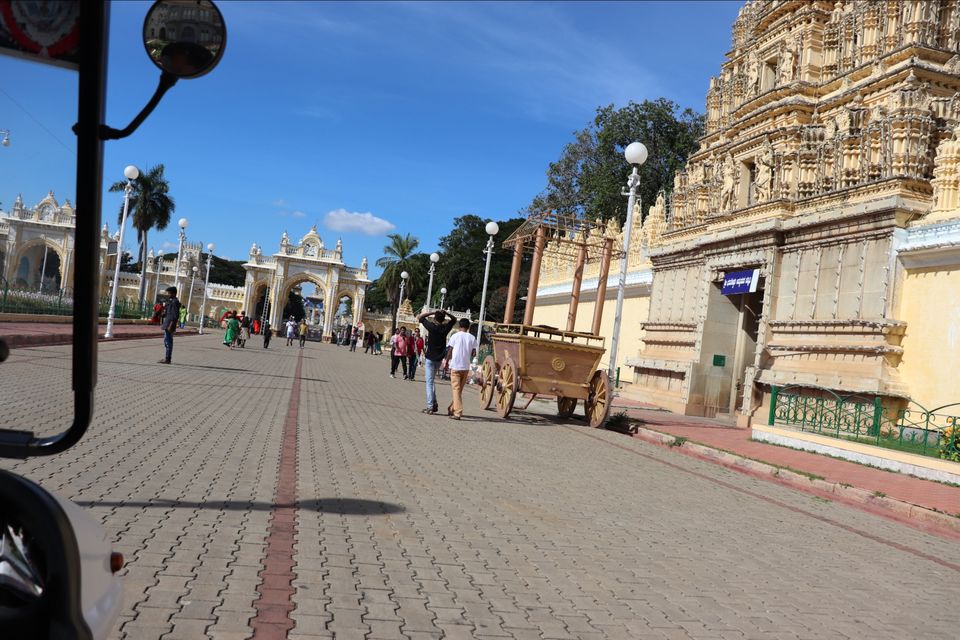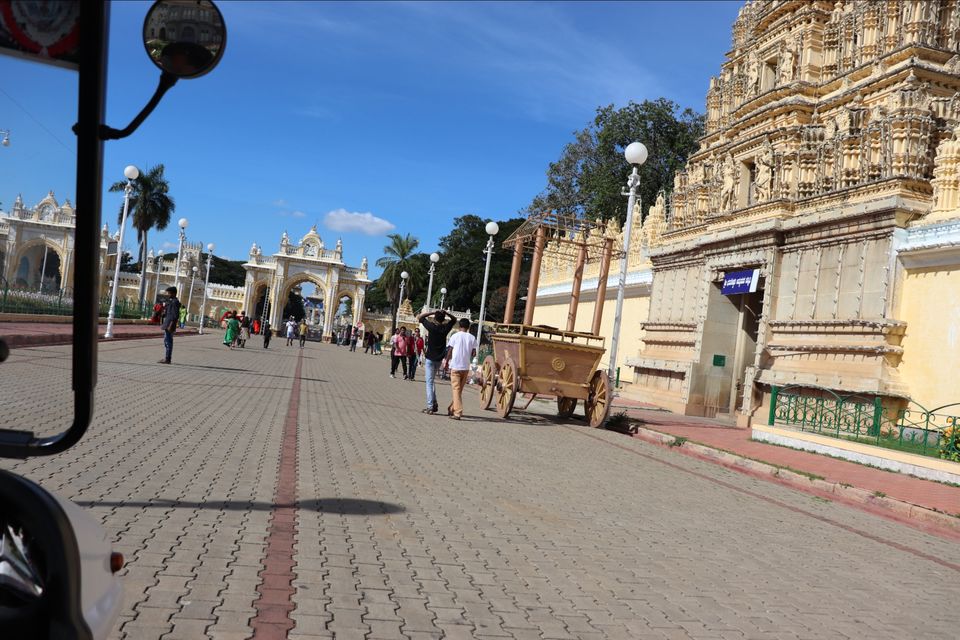 Inside the palace also many animals are kept. Like camels, elephants, giraffe are being looked after inside the temple.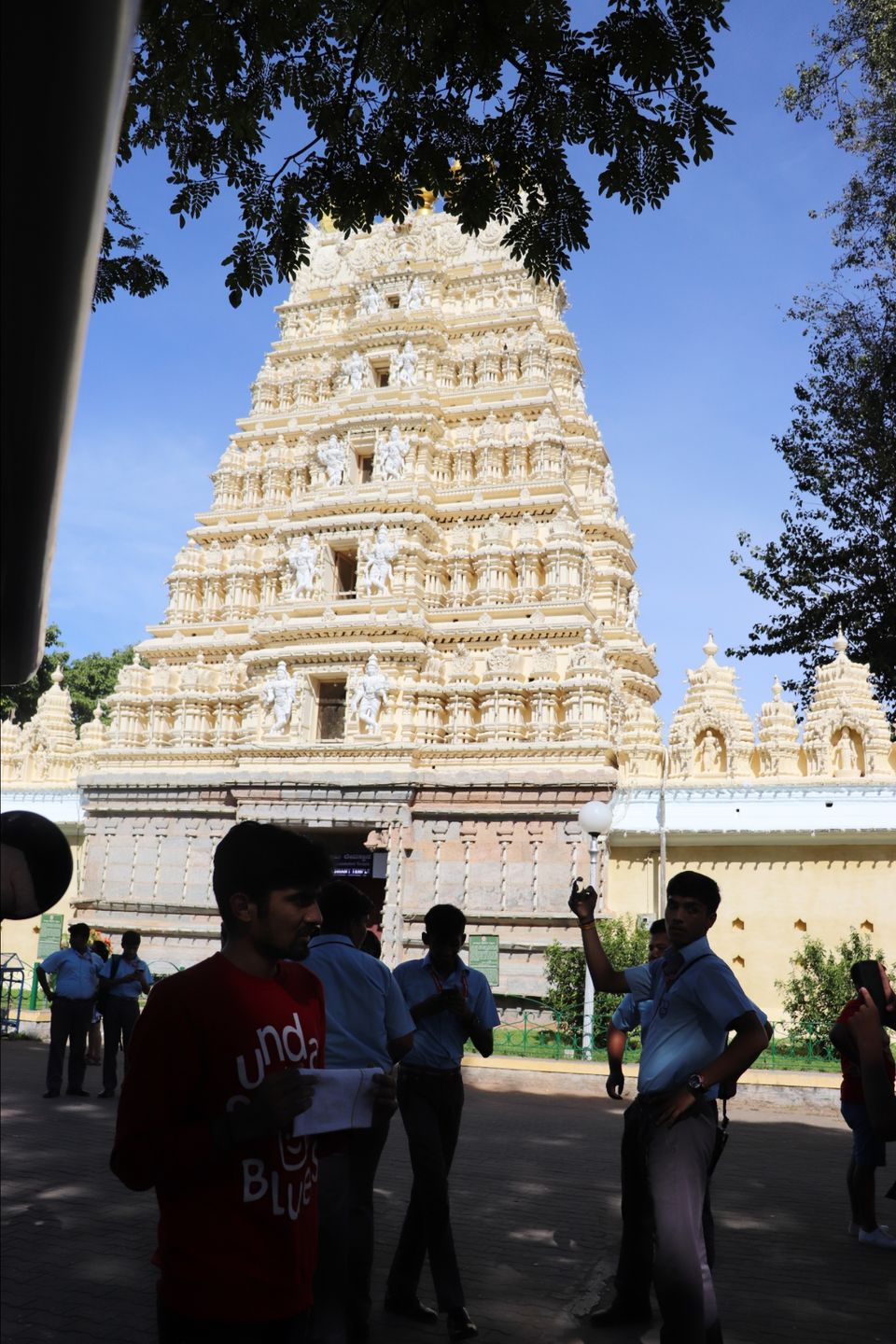 One of the largest zoo in karnataka. There are almost all the kinds of animals in the zoo. The zoo is large with huge number of animals. Giraffe, elephants, monkeys,  langur,tiger kangaroo, snakes, rhinoceros, hippopotamus, birds like peacocks, parrots, and many more animals are here.