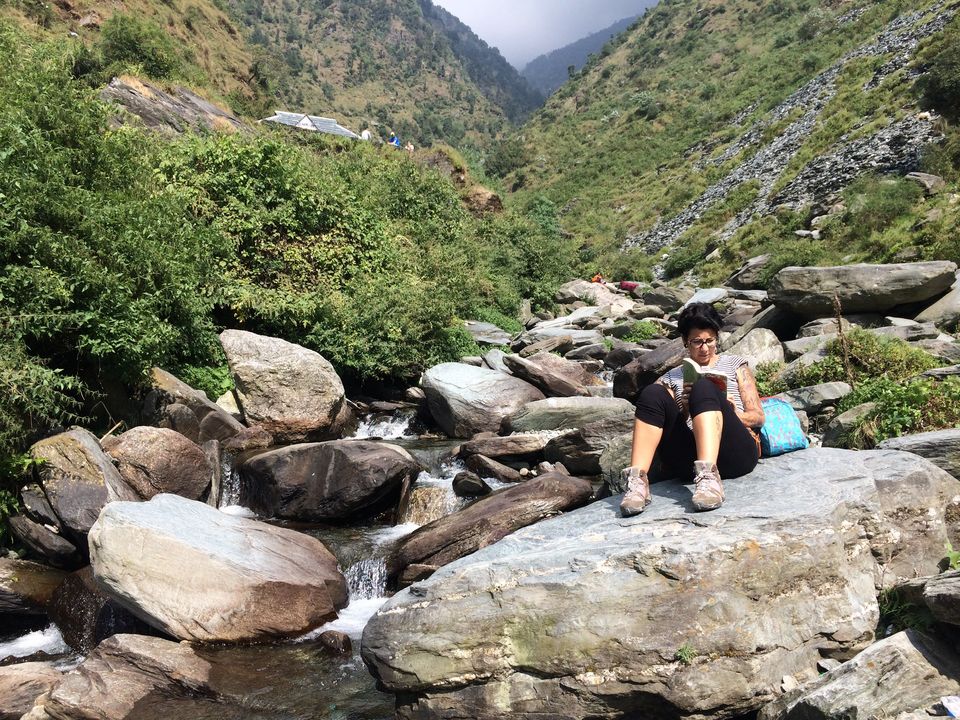 Mc Leod Ganj – Little Lhasa
State: Himachal Pradesh
District: Kangra
Elevation: 2,082 m (6831 ft)
PIN: 176219
Telephone code: 01892
How to reach:
By Air – The nearest airport is Gaggal Airport, 15 km from Dharamshala.
By Rail – The nearest railway stations on the narrow-gauge Kangra Valley Railway line are at Kangra and Nagrota (about 20 km south of Dharamshala). The nearest railhead (broad gauge) is at Pathankot (85 km).
By Road – There are many buses from Delhi to McLeod Ganj every day, or take a taxi. Most of the buses leave from Majnu ka Tilla, the Tibetan camp, and many other points in Delhi. Delhi – McLeod Ganj bus ticket costs 650 Rs or Rs 1,200 approximately for Volvo A/C bus.
Best time to visit: The best time to visit Mcleodganj is during the months of September to June. It is better to avoid July and August due to the heavy rainfall Mcleodganj receives.The monsoon (late June to early September) is particularly wet here, and warm clothes are needed between November and March. Winters (October to February) are chilly and snowfall is common in December and January. Many shops and businesses close on Monday.
Where to eat: There are numerous restaurants in Mcleod Ganj offering Indian as well as international cuisines on Jogiwara Road serving Tibetan snacks like momos, thupkas and tingmo. You will mainly find Momos, Maggie and omelette in all the stalls on the trek. For Chinese, Continental and Indian cuisines, bars and cafés visit Jogiwara Road (Main Square). Restaurants are generally open from 8 am to 10 pm. But in off-season (i.e. September to November) all the restaurants and food cafes get closed around 8.
Triund Hill - " Yahi wo pahadi hai jisne hamari faadi thi "
Triund is a 9,000-foot ridge behind the Dhauladhar range, and is the goal of a popular nine-kilometre trek for a day or overnight stay. Food is available at tea shops on the way and at the top. But it is always safer to carry one's own food and drink, just in case you reach there to find the tea shops closed. There is a Forest Rest House atop the ridge, which can be booked through Himachal Tourist Office in Kotwali Bazaar. The trail begins from Tushita Road above the main square.
The starting point of triund trek is Galu, however there are many options to reach galu. Either you can hire a taxi from Mcleod Ganj till galu or you can start the trek right from Mcleod Ganj . Trek can also be started from Bhagsu Nag. From galu there is an unambiguous byway which goes through a beautiful forest of oak, deodar and rhododendron.
Difficulty Level: High (Overheard people saying – " Daru ki jagah protein lana chahiye tha" ????)
A trek to Triund is NOT short and simple. It can be done from either McLeodganj or Dharamkot, which is 2km ahead of McLeodganj. The first half of the trek is a gradually inclined walk with the last 2km from Snowline Café which involves a vertical climb all the way till Triund. The evening sky from Triund is a sight in itself and is a good excuse for camping here at night. Triund offers scintillating views of the Dhauladhar range. Travelling and transport in the hilly region is quite difficult. Mules are still used as means of as transport. Dont forget to wear proper gripping shoes and carry enough water.
Triund is comfortable for most part of the year except for when the byway to triund is cut off by heavy snowfall in the months of January and February. The best time for trekking is from March till May in first part of the year and September till December in the second half of the year. Though it is rainy in June and July but still trekking is possible, the meadow is lush green presenting out of this world vista.
You need to book your travel guide, camp and overnight stay at Triund. We had our Triund travel guide from Babu Ko-Adventures. It can cost you around INR 1800 per person. (Inclusive of cooked food at uphill)
Things to carry on trek:
Day sack to carry water bottle, packed lunch
Personal clothing: T-shirts, loose trousers, woolens
Rain coat in case of rain
Sports shoes
Flip-flops
Sun protection: sun screen, sun glasses, cap
Small torch
Personal medicines
Paper soap
Power bank
Camera
Should not carry all the luggage to Triund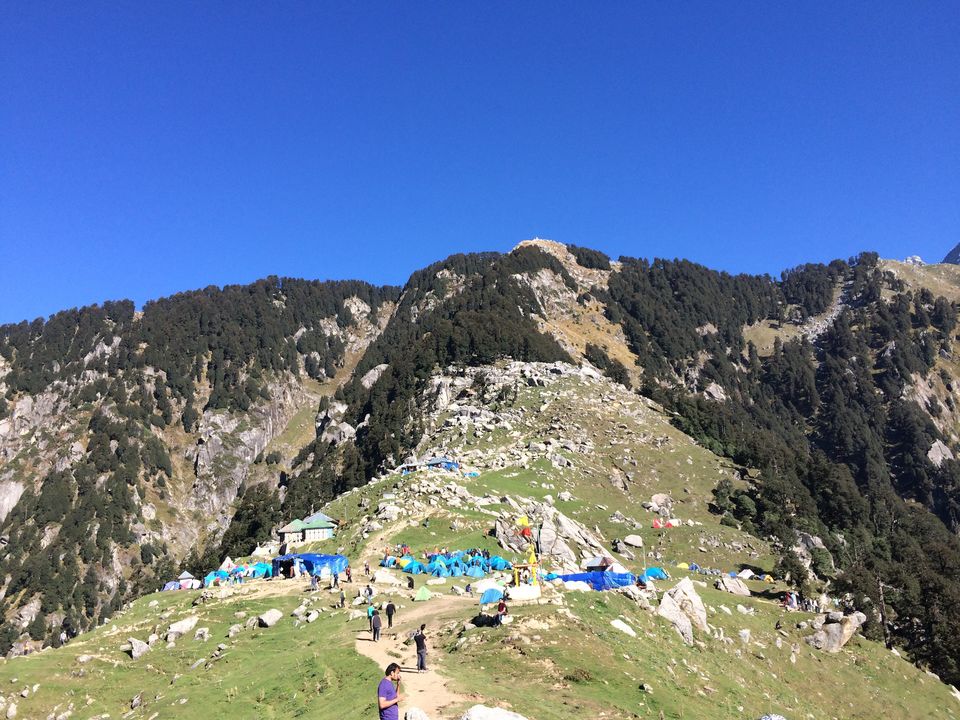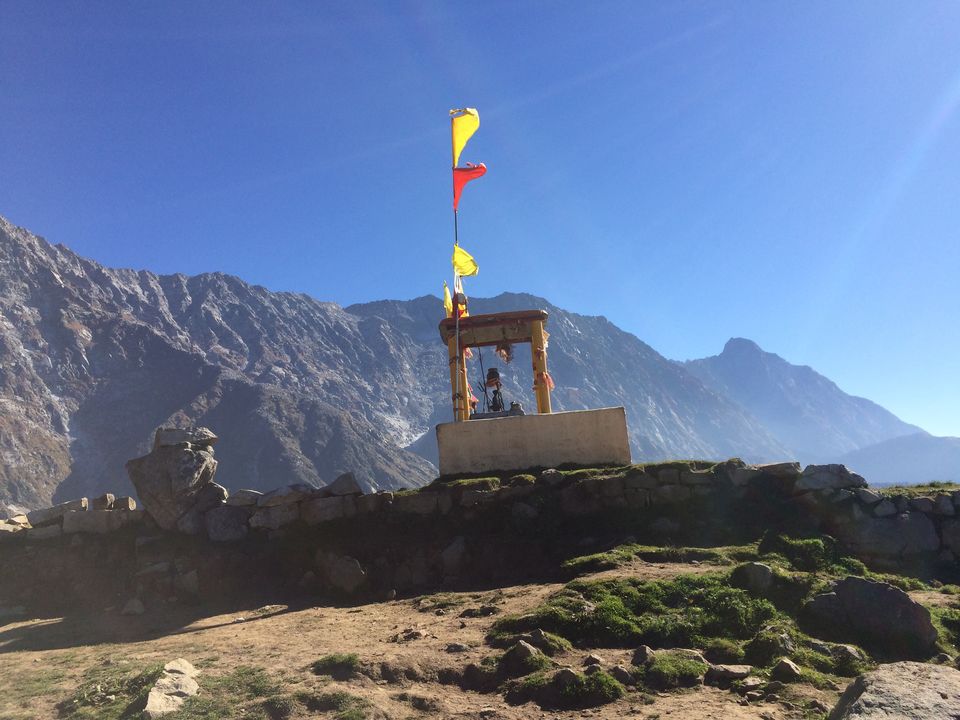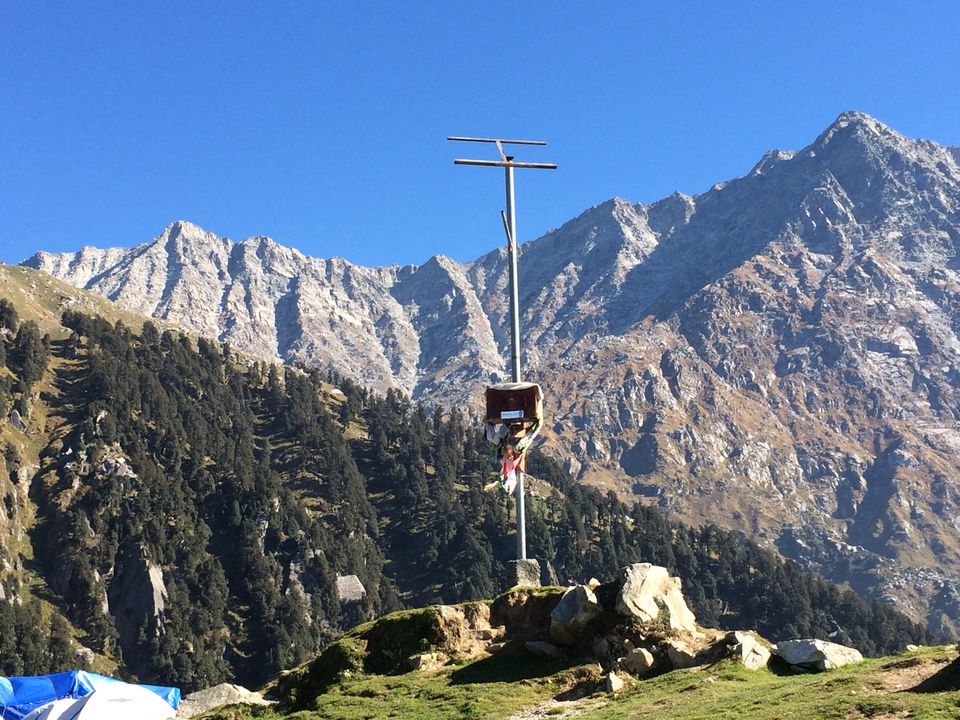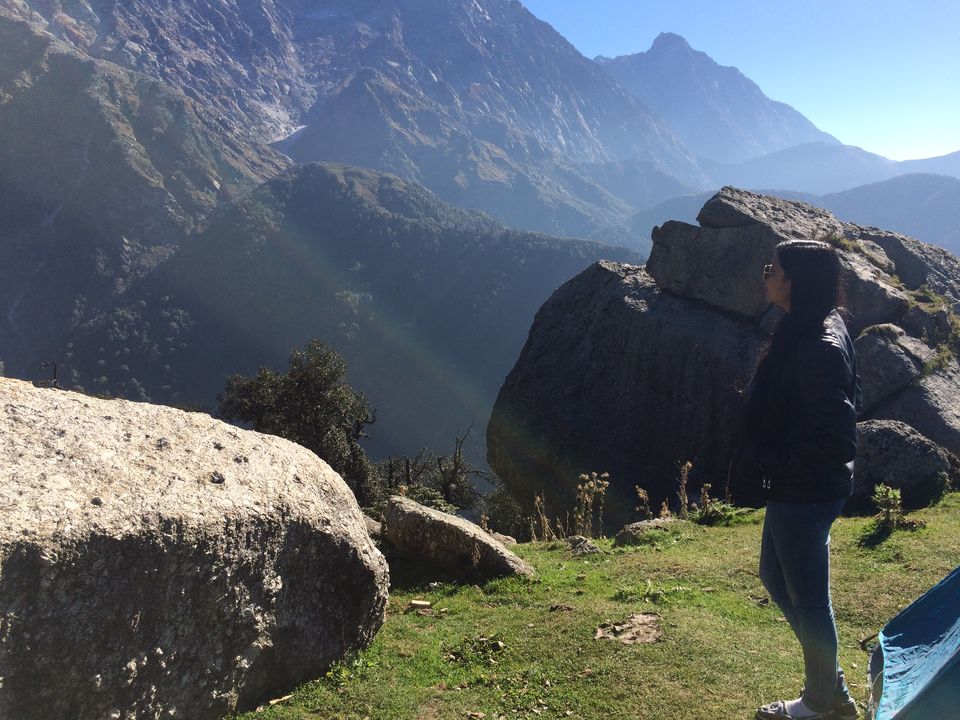 Bhagsunag Waterfall - The waterfall is about 500 metres behind Bhagsunath Temple. Set amidst lush greenery and dreamy sceneries in a pristine atmosphere, these falls have much grandeur and breathtaking beauty. While in McLeod Ganj, they should not be missed. Trekking is also an enjoyable option here. There are also a few cafes near this region where tourists can find light refreshments. During monsoon the Bhagsu Waterfall turns into a 30-foot cascade. It is a good spot for picnics and recreation. Highlight: "yahan par hukkah bhi milta hai"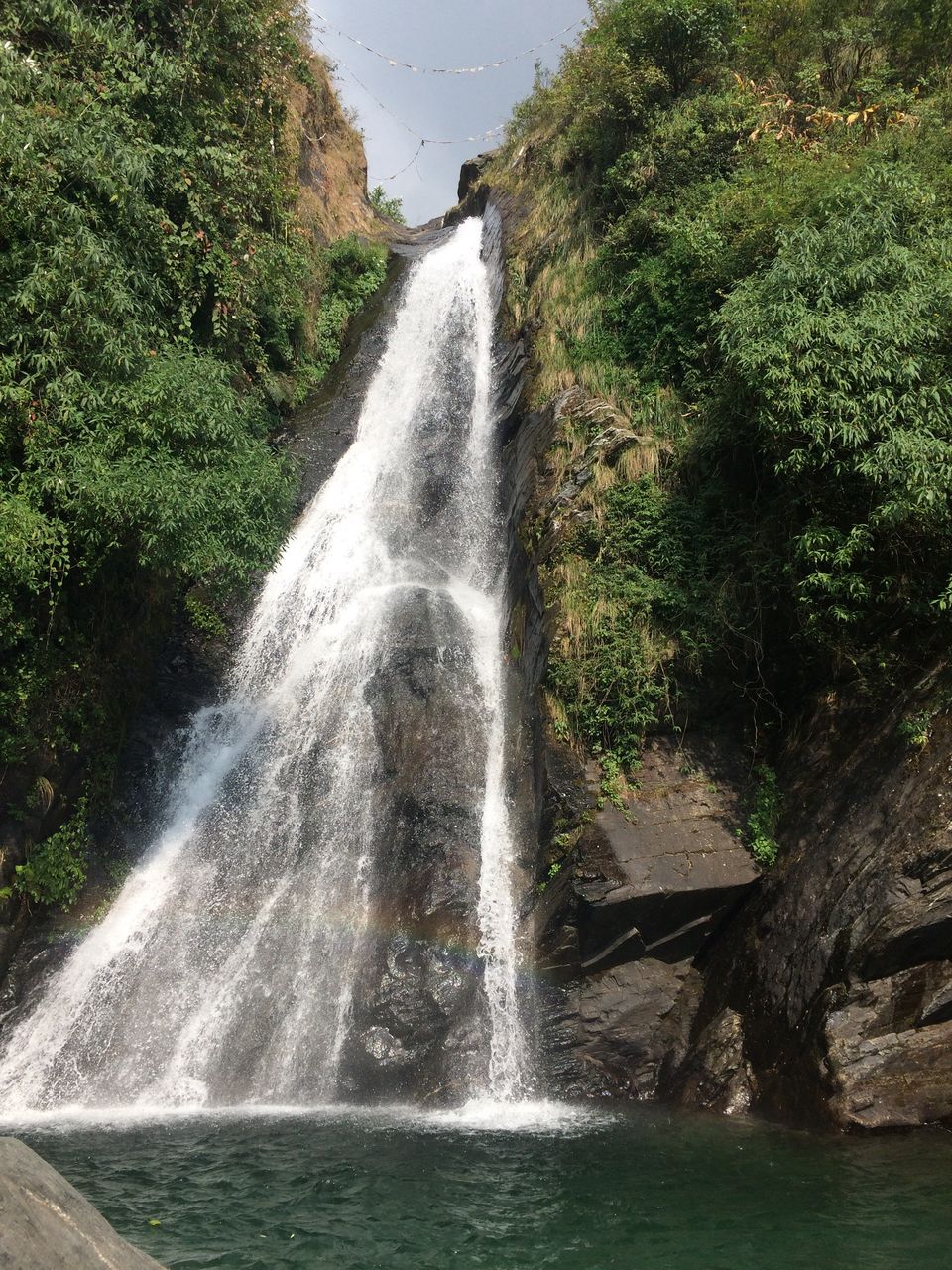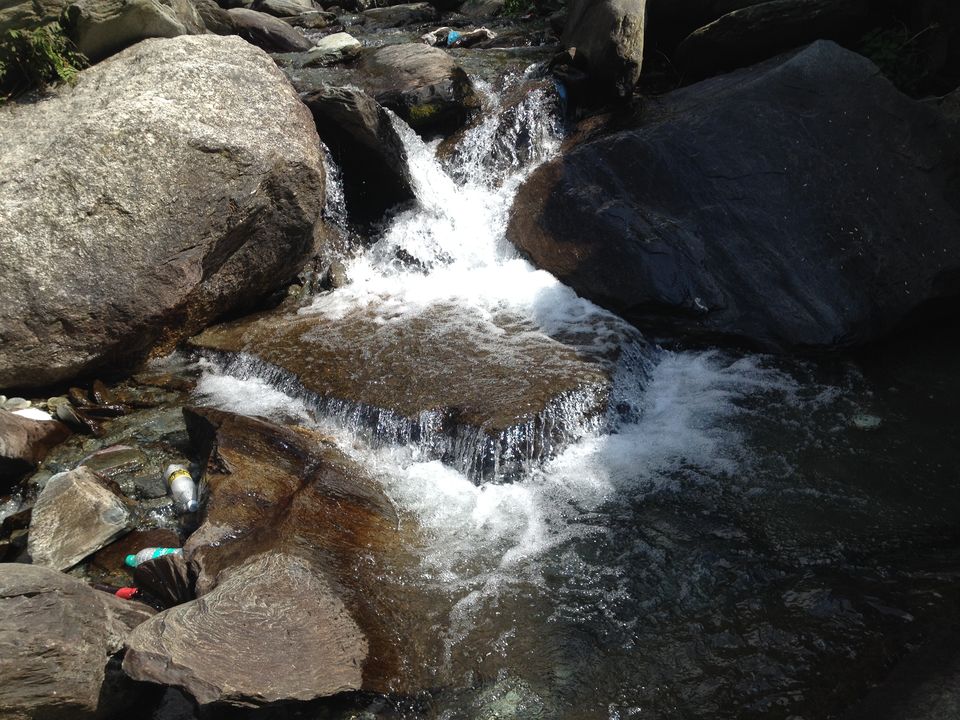 Shiva Cafe - If you climb your way up from Bhagsu Nath Falls, you will stumble across a beautiful bucolic cafe hidden in the mountains. The cafe, made with stones, looks like a beautiful mountain hut. The ambiance is sheer hippie with gypsy inspired motifs all around and needless to say, speaks of Lord Shiva to its core. This cafe is above the waterfall. It's not the cafe which is beside the waterfall. Reaching here is a task; you probably need to hike another few minutes to reach there. The outside seating is absolutely serene and breathtaking. The food was not so good; nothing unusual, special or exciting. Food served was incompetent and flavorless dishes. The quantity on each dish was unpleasantly moderate. So great are its culinary misfires."It's not every restaurant that gives you something to think about on your way home".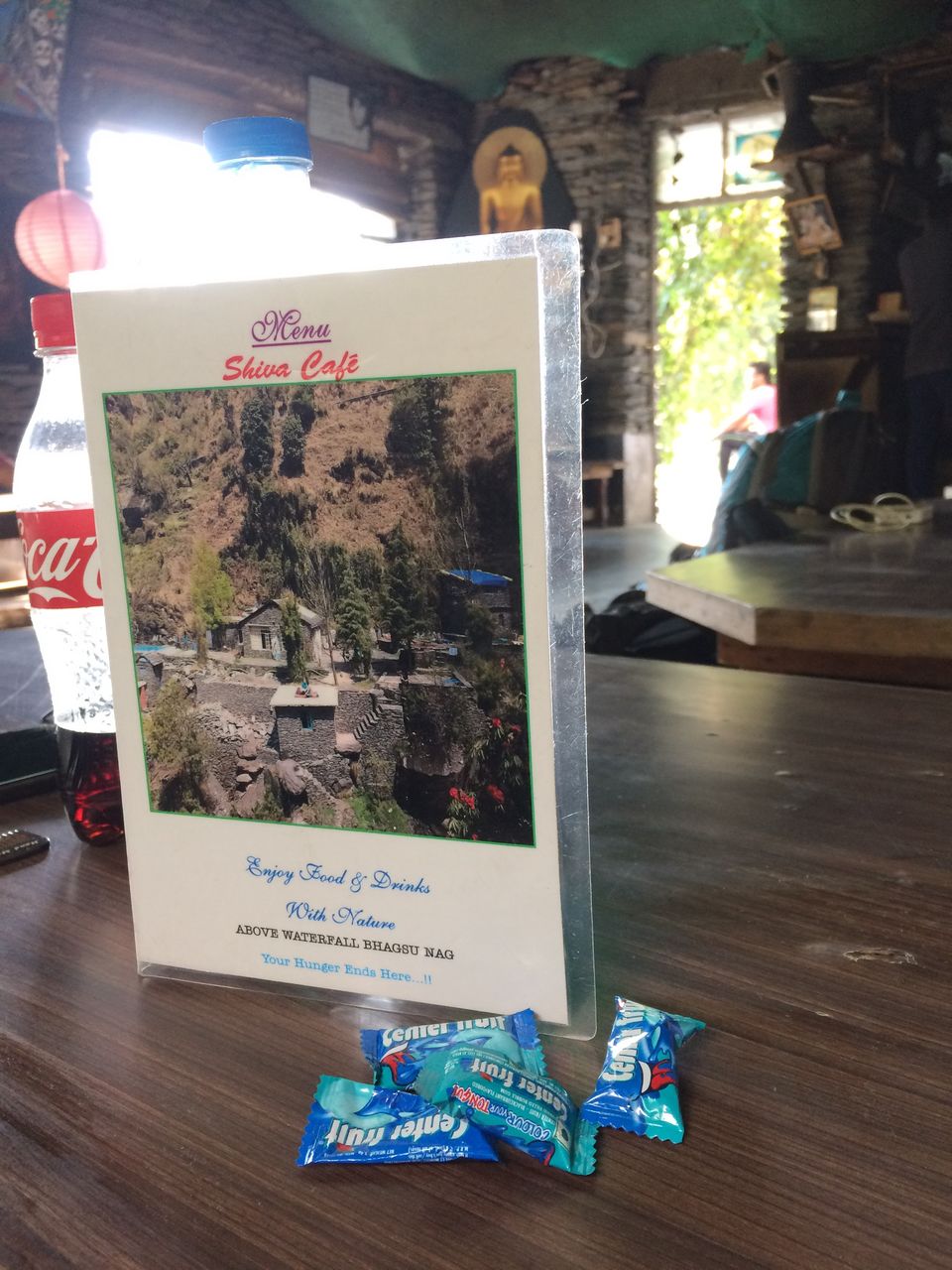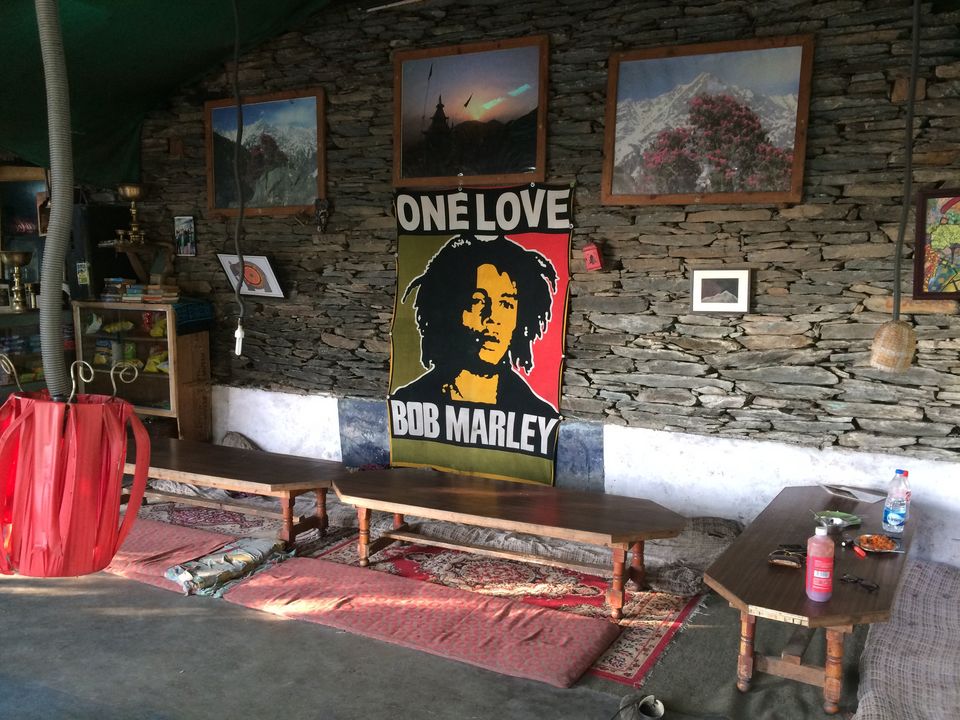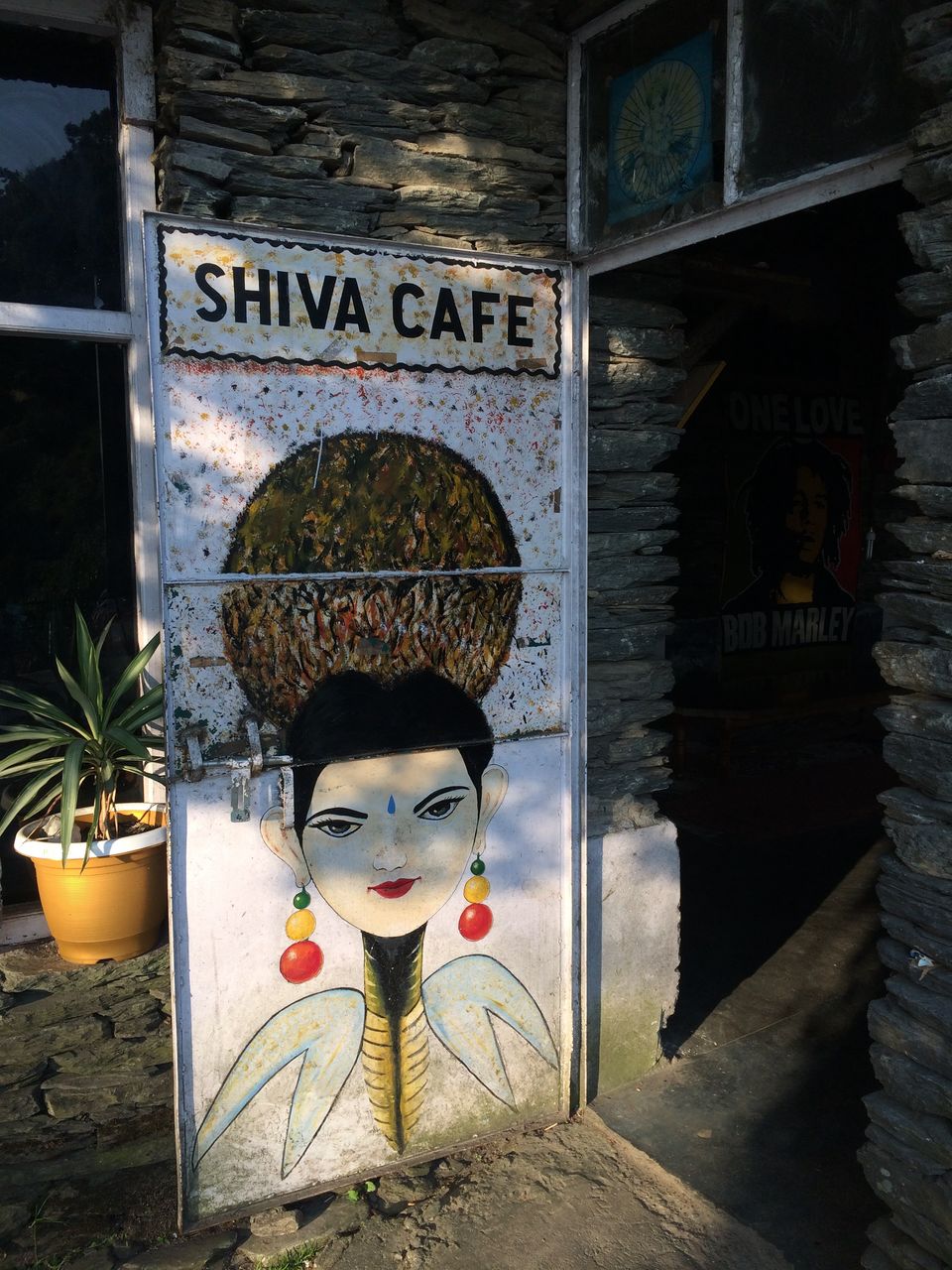 No Name Cafe - Find it on your way to Bhagsunag Waterfall. Serves brilliant tea, Maggie, and Momos with lip smacking sauce. Would have stolen some from their store.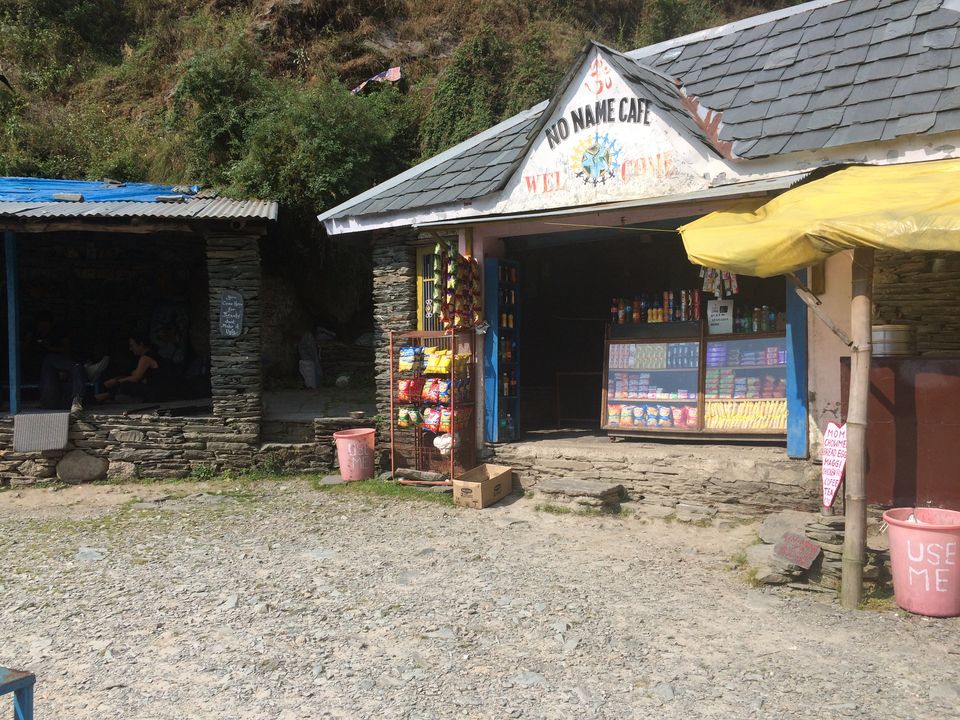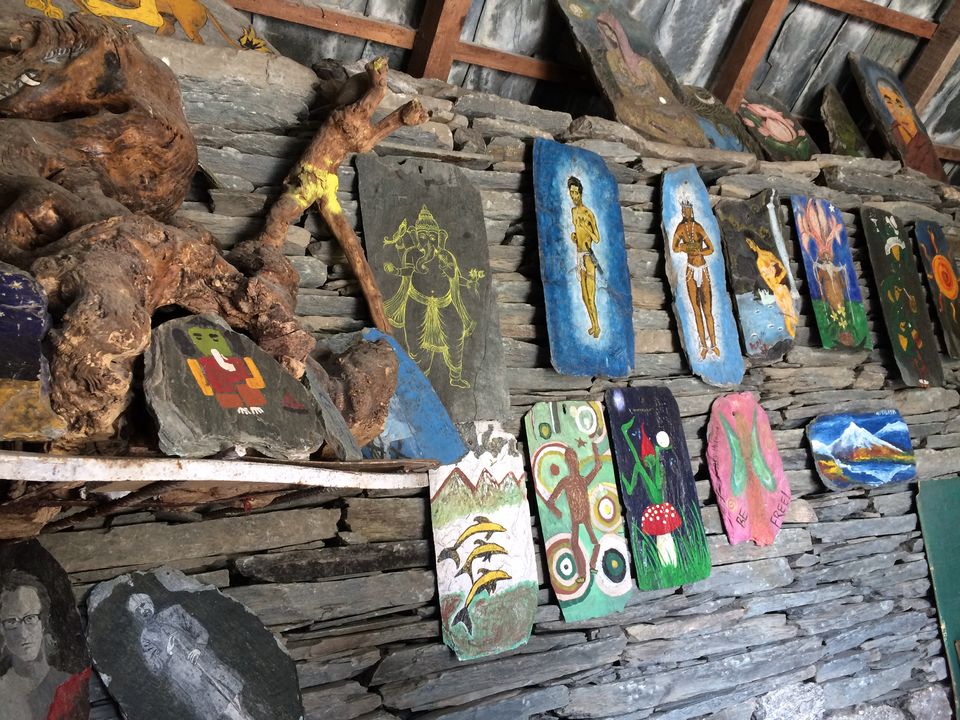 St. John in the Wilderness - The church is about 2 km from McLeod Ganj, towards Forsythe Ganj. This brooding Gothic church (dating from 1852) is one of the few remaining traces of McLeod's days as a British hill station. It's open on Sunday mornings for a weekly 10am service. The cemetery contains the graves of many victims of the 1905 earthquake, as well as the rocket-like tomb of the Earl of Elgin, the second Viceroy of India. This small, neo-Gothic style Anglican Church, dedicated to John the Baptist, was built in 1852. The church is known for its Belgian stained-glass windows painted by an Italian artist. In the 1905 earthquake, the belfry of the church was completely destroyed. However, the rest of the building escaped damage. A new bell, weighing 600 kg and made of 9 different metals, was built in England in 1915 and installed outside in the compound of the church. The church witnessed a special event in 1992 when visitors from 39 countries participated in a service there. The church is situated in a deodar grove, and there is a small graveyard on the grounds. Behind the church is the final resting place of Lord Elgin, who was Governor- General & Viceroy of India in 1861 during the British Raj, and died in McLeod Ganj on 20 November 1863.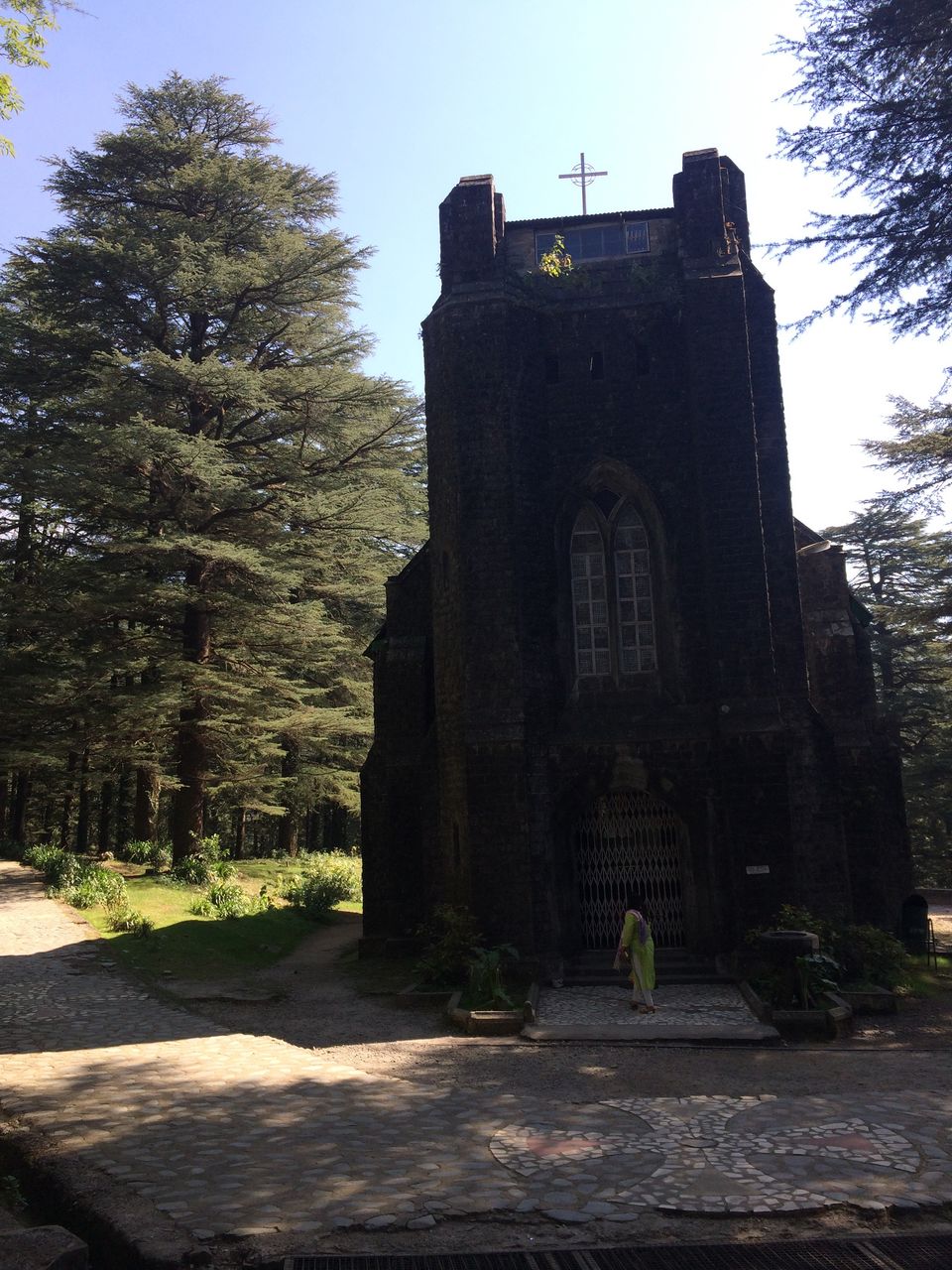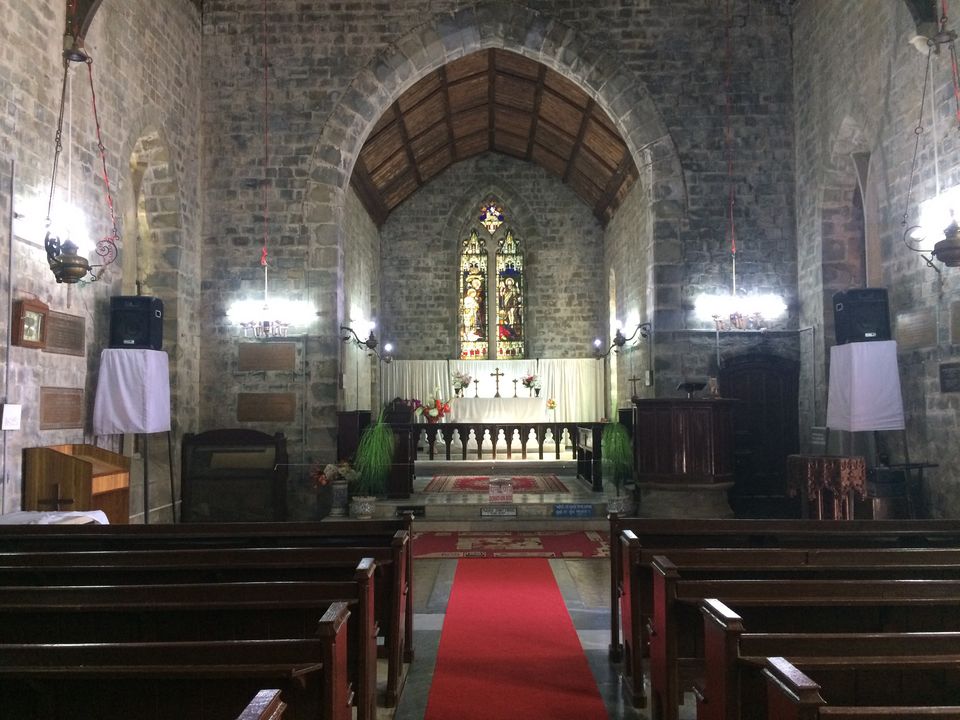 Bhagsunath Temple - Bhagsunath Temple is in Bhagsu village, three km from McLeod Ganj. It's a tranquil medieval temple, with plentiful pools around, considered sacred by Hindu devotees. It is a significant place of worship and spirituality and at the same time, one of the most popular and visited spots in the area. The pools around this temple are believed to be sacred and contain miraculous powers of healing. The temple was built by King Bhagsu and is dedicated to Lord Shiva.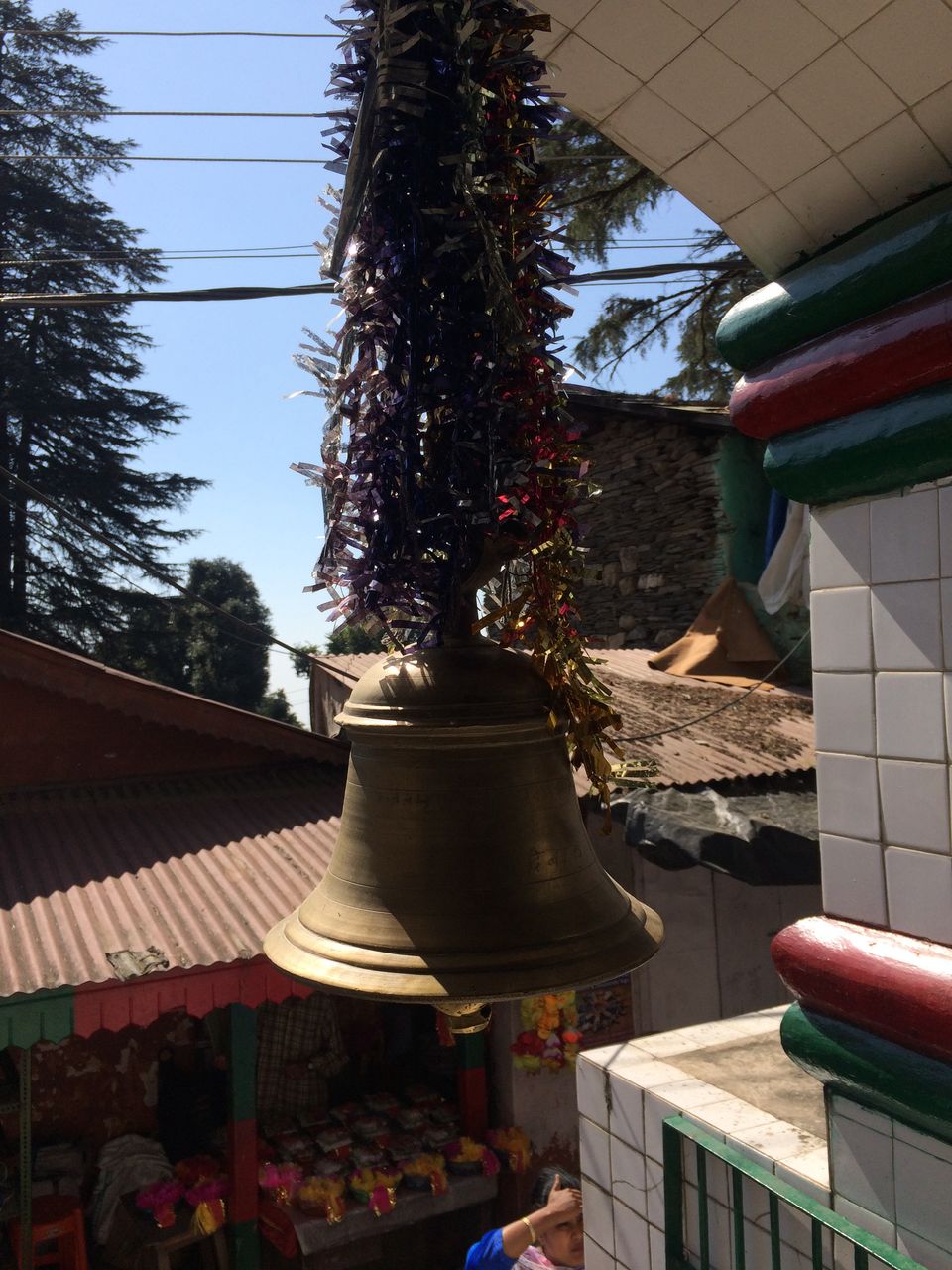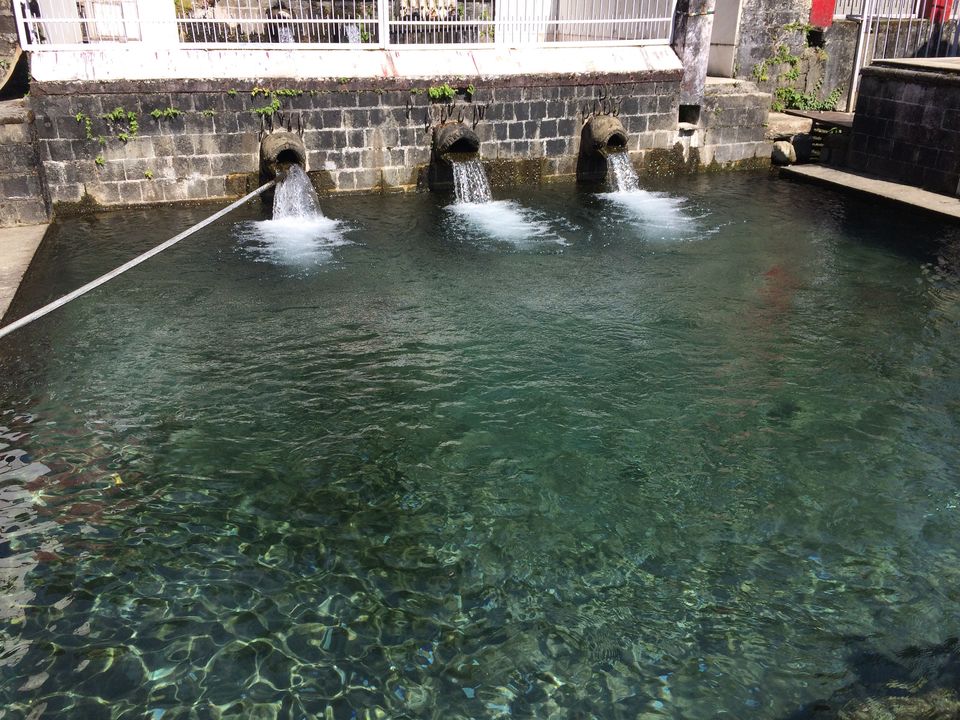 Jogiwara Road or the Main Square - The Jogiwara Road or the Main Square is where you can get a lot of options available to shop. Shops are stacked with various kinds of souvenirs including the famous Tibetan carpets. Many traditional Tibetan artefacts can be found in Dharamsala such as jewellery and trinkets, woollen shawls, prayer flags, prayer wheels, Tangkha and Mandala paintings or musical instruments like the Tibetan Singing Bowl. It is also famous for the Buddhist handicrafts, garments and Thangkas. You can just enjoy Virtual cinema in this market and visit the bookshops, cafés and museums. Shops remain open from 8:30 am to 8 pm. For authentic hand-woven Tibetan carpets, go to Tibetan Handicrafts Cooperative Center on Jogiwara Road. Bargaining is acceptable in most of the shops here.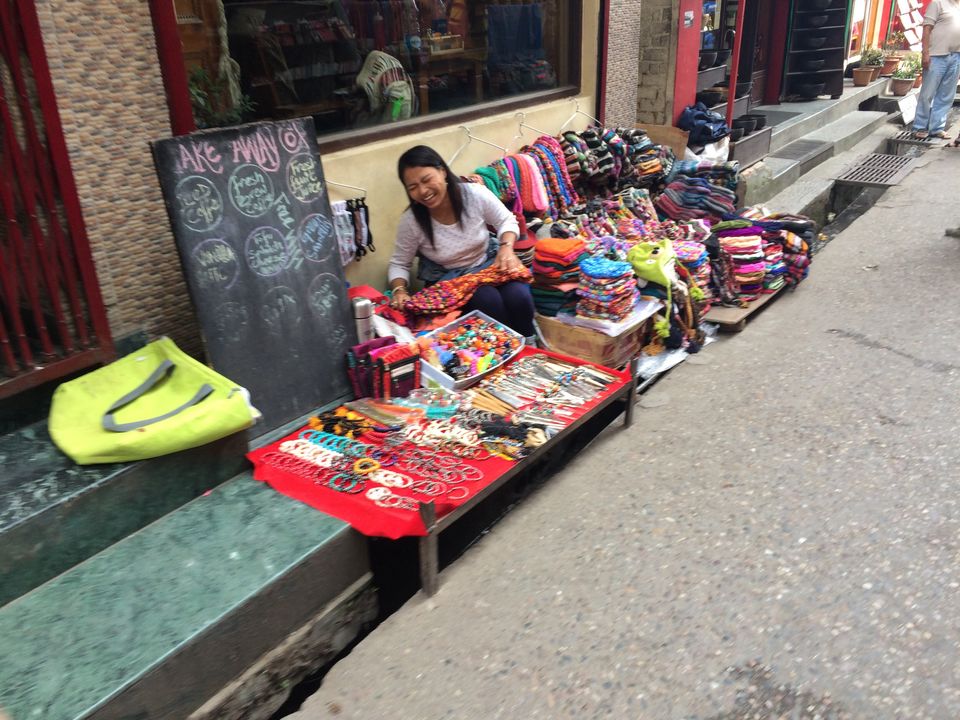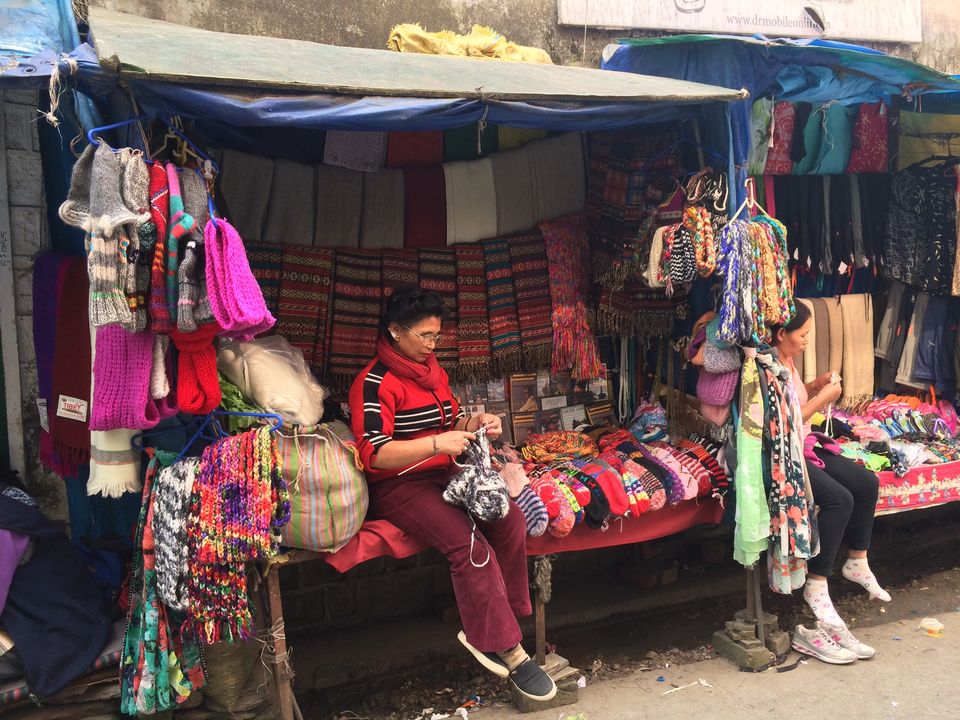 Tsug la Khang: Dalai Lama's Temple - The temple is located a short walk down the hill from the main square at the centre of town. Cameras and phones must be left at a counter before the temple entrance.
Tsug la Khang, The Dalai Lama's temple, is the life-blood of the village. Tsuglagkhang is the place where the Dalai Lama resides. The Dalai Lama's residence and administrative offices are adjacent to the monastery. It houses the Namgyal Monastery and shrine rooms.The largest shrine contains a huge gilded statue of the Buddha, along with two smaller statues of Chenresig and Guru Rinpoche. The central image is a gilded statue of the Sakyamuni Buddha (the name refers to the Buddha's birthplace Sakya). Parts of these statues were brought at great sacrifice from Tibet.
The temple is always busy. Services are held daily and are attended by lamas, monks and nuns . In the shrine, you might come across a group of monks building an intricate sand mandala, and outside in the courtyard on Thursdays, monks debate Buddhist philosophy. Around the temple hill there is a long meditation trail — LingKhor — with small shrines, stupas, and a massive chorten. The shrines near the chorten are always covered in thousands of prayer flags placed by devotees.
If you are lucky, you might get to meet the Dalai Lama.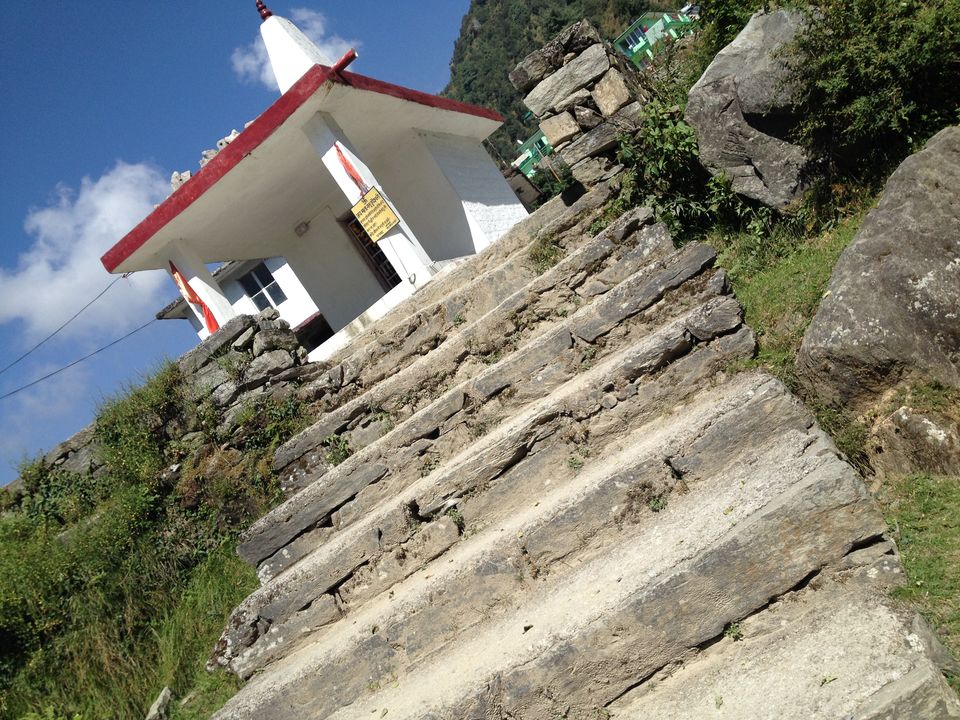 Add these to itinerary if you plan to meet the blue skies and snow-clad Himalayan mountains.
For more visit tangledtourista.com