How many Everest-related movies I watched and books about Tibet I read before starting this journey. None of them could have told me the vibes I would feel during this experience and the urge I felt to come back as soon as possible.
Any other person who stepped foot in this area would probably agree on the empty, but magical feeling the Himalaya surroundings give you. Starting in Lhasa, the capital of the Tibet Autonomous Region, the people and buildings already look different than most places in the world. They carry their own unique nature. Is it because this place has such an incredible history? Because the Dalai Lama has been sitting on the throne here? Or is it because of the long and endless struggle with China? Who knows. One thing is sure, and that is the preserved beauty of spiritual places and age-old architecture.
Tibet was completely worth my 48-hour train trip from China's Chengdu. I could have picked the easier option and take a plane, but then I could have risked the trouble of getting high-altitude illness, which I avoided.
When visiting the capital of the region you can't miss out on the Dalai Lama's Potala Palace. Until the 14th Dalai Lama fled to India during the Tibetan uprising, this place has been the residence of many Lamas. When walking through the corridors of this immense building, you can see the traces of Lamas living there 60 years ago. By climbing the steps up to the top, you can see the great views of Lhasa city as well as beautiful plateau landscape far away.
Despite China's oppression, it is beautiful to see that the people of Tibet retain their good hearts and serenity embedded in their religion. For me, this made traveling through Tibet the most peaceful journey I ever took on. The many Buddhist places, such as Drepung and Ramoche Monastery are worth visiting. They will give you a glimpse into how the Tibetans have been focusing for centuries on matters such as reincarnation, faith and the different types of Lamas. However, the one place that stayed with me the most was Jokhang Temple. Shining in the heart of Lhasa downtown, this temple is the ultimate pilgrimage destination for Tibetan pilgrims. It also is the one place the Chinese government cannot obliterate the local culture.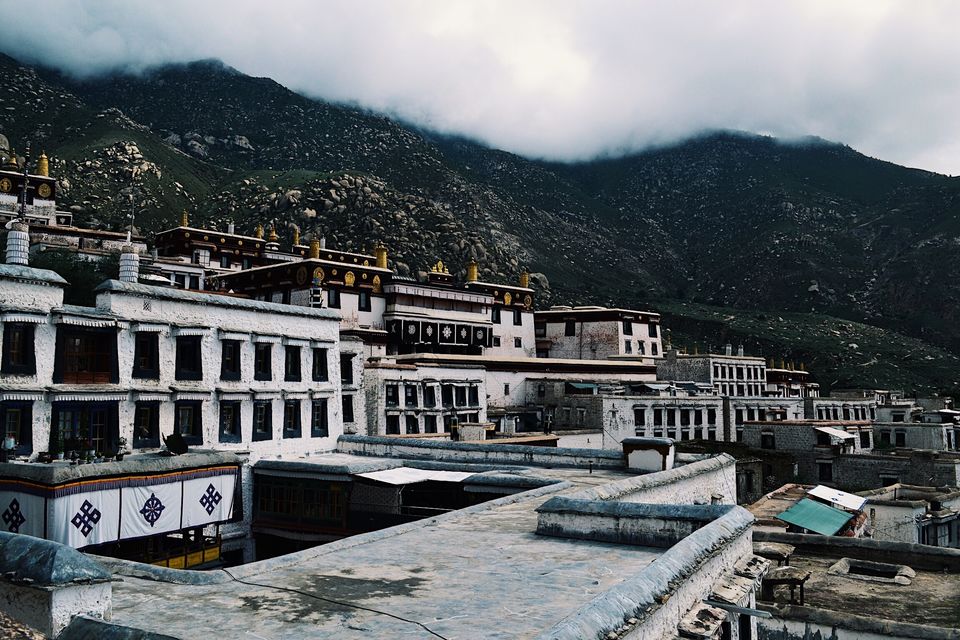 Let's not forget that there is definitely more to explore in the Tibetan region than just the capital. Both Shigatse and Gyantse are must-see cities when interested in a beautiful high plateau scenery. Shigatse represents the most colorful area in Tibet and I felt free as a bird when spending time on its grasslands. In Gyantse, the more quiet city with its own unique charm, we visited the Palkor monastery which is home to a large group of Buddhist monks. Day in, day out, they practice meditations and Buddhist wisdom; something which was extremely interesting to become part of. However, when strolling through Tibet's bigger cities, it pitied me to see the modernity and Chinese government trying to beat local culture. Tibet that was once so traditional and standing on its own, is now overwhelmed by big brands settling in the cities and China's high controls. All the more reasons to visit the place now, before many of the traditional aspects will fade.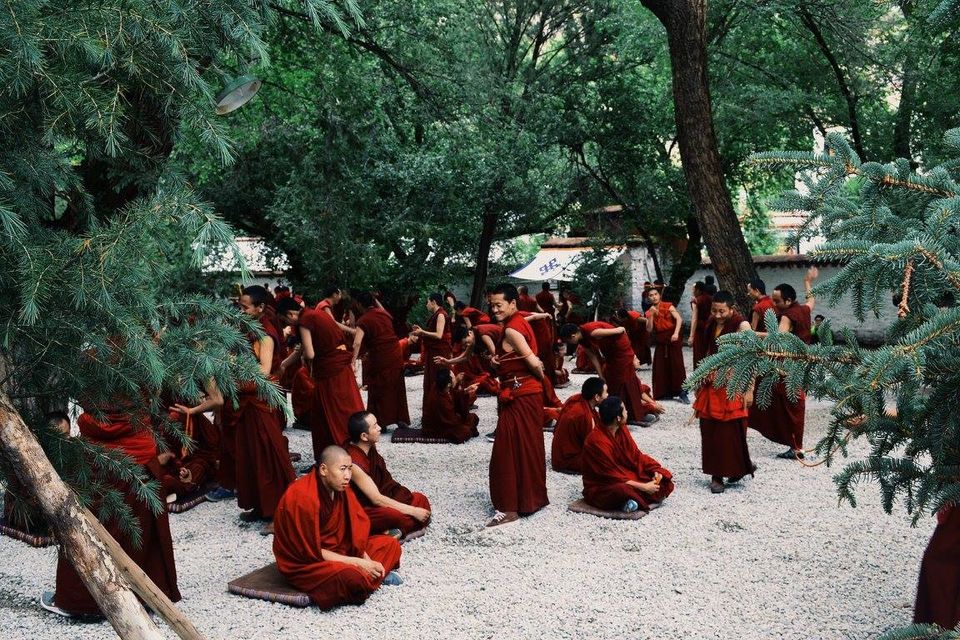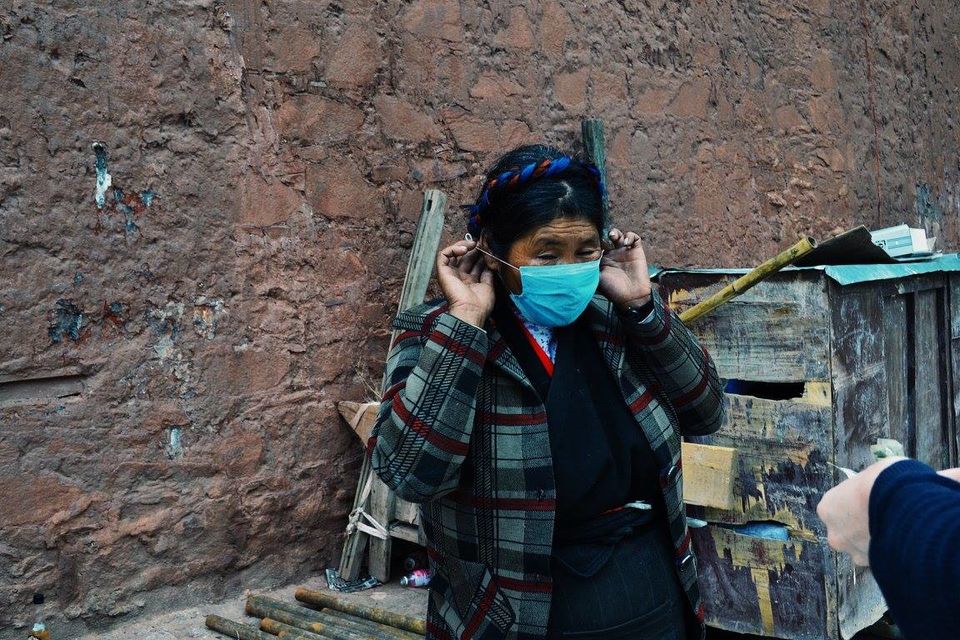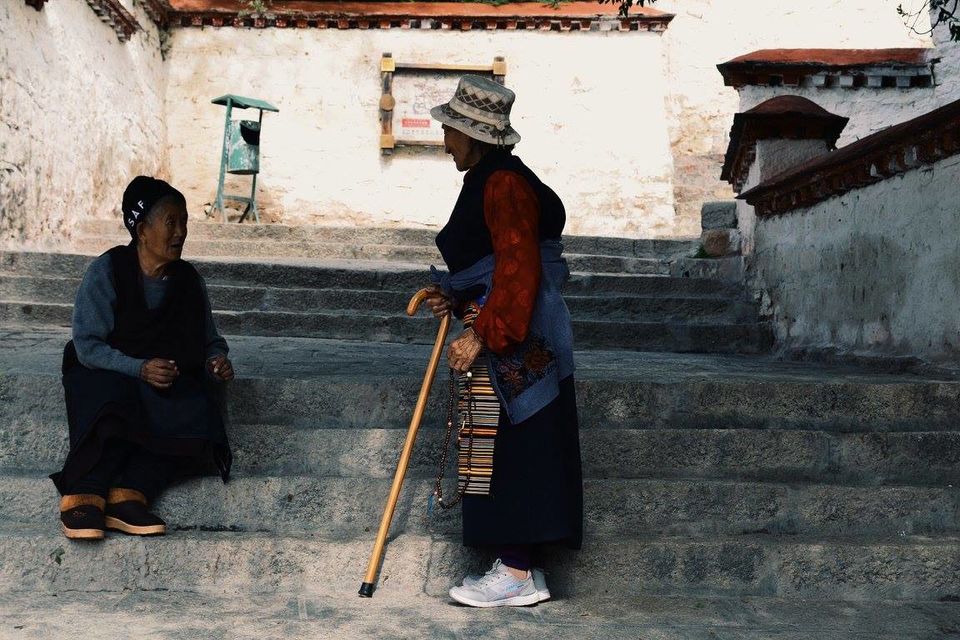 During this 8-day trip the one thing that was constantly on my mind was our final destination. Something I've dreamed to see for so long. A place that makes many hikers among us so curious. Yes, I am talking about the Everest. Every day we climbed a bit higher – In the beginning you could hardly even notice the altitude difference. But from the moment we left the grasslands of Lhatse, which are full of Tibetan nomads, coloured prayer flags, and breath-taking lakes, I started to notice small symptoms of altitude sickness. The next day, after a stop at Rongbuk Monastery - the highest Monastery in the world, we finally reached Everest Base Camp at night. This night Mr. Altitude got to me and left me shaking and sweating in my basecamp bed. Despite my fears for having to leave the Everest, my tour guide calmed me down, gave me some traditional Tibetan medicine, and put me on an oxygen bottle. I have to say, without my local Tibetan tour guide, this trip would never have been such a success. For anyone considering going to Tibet, I highly recommend Wonder Wang Agency. They will plan your trip from beginning to end and make sure you are in good hands.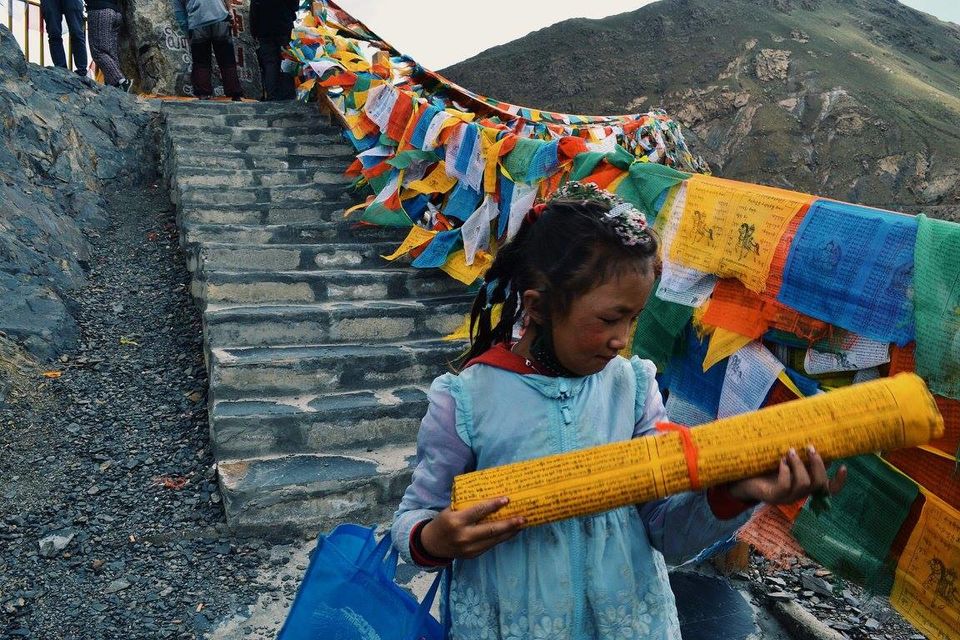 Next morning, all my worries disappeared as soon as I saw the sun coming up and exposing the mountain I was on. Everest was real. The overwhelming feeling described by many who visited before me was true. Nothing could ever take away this moment from me. And for sure, I felt on top of the world.
Concluding this trip into one sentence would be: 'a spiritual journey, combined with ancient history and wonderful people'. A place to put on top of your bucket list!