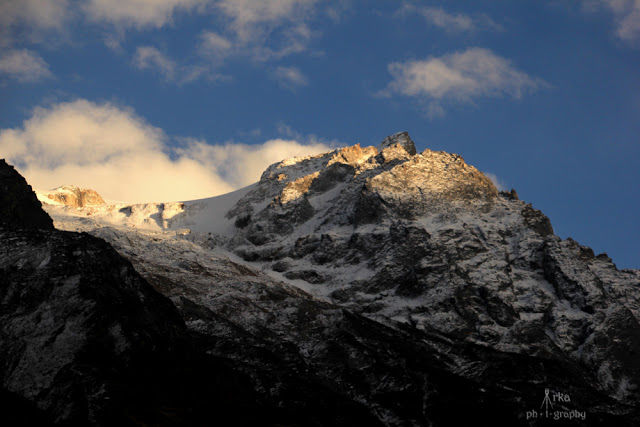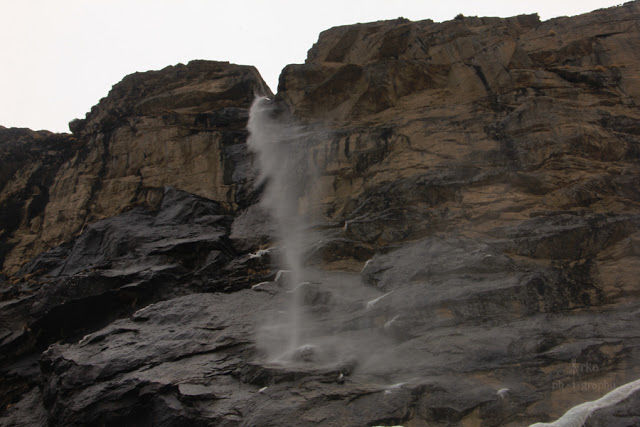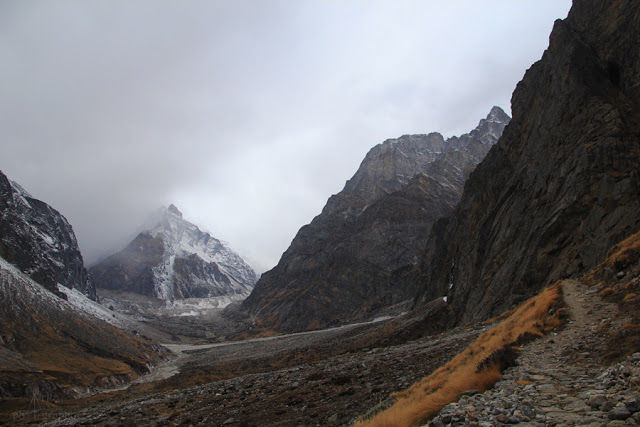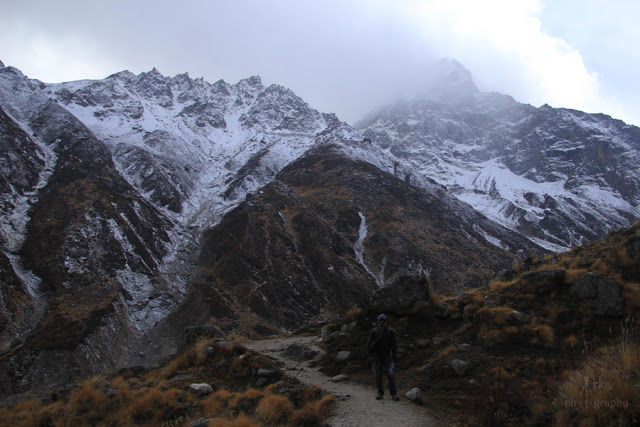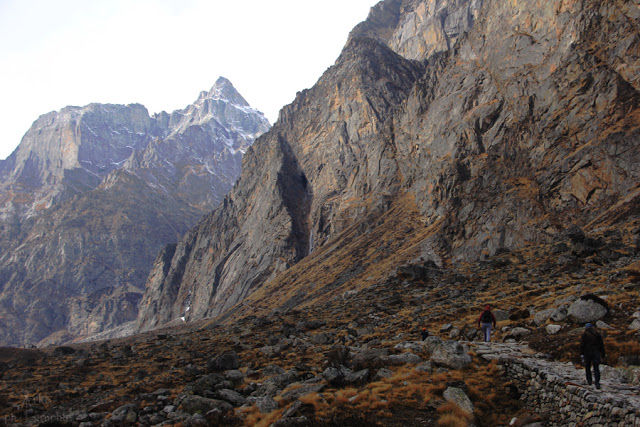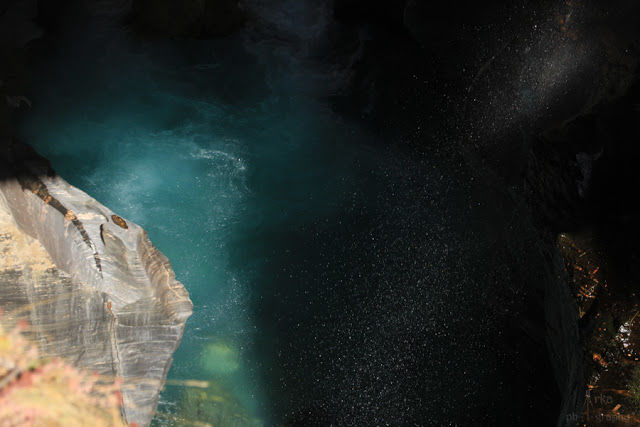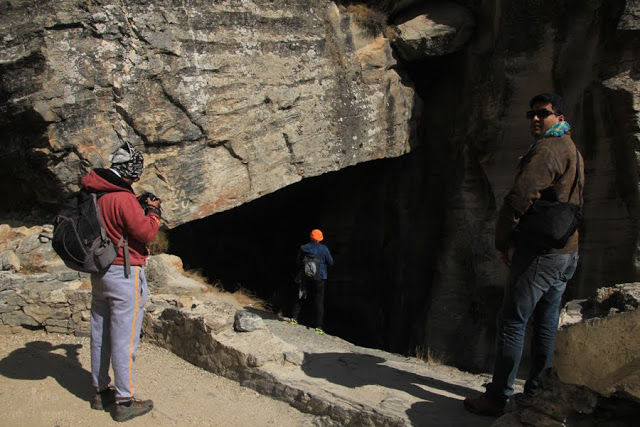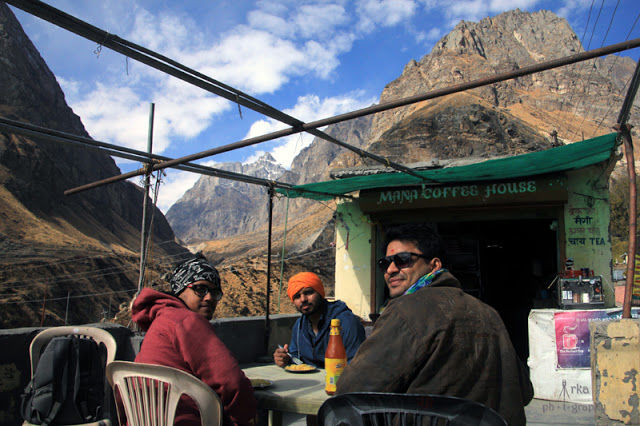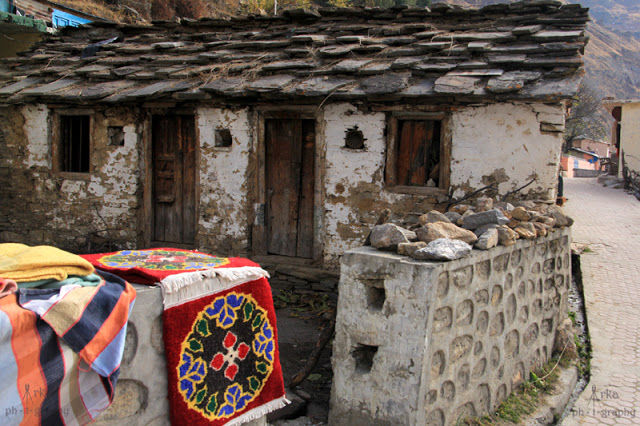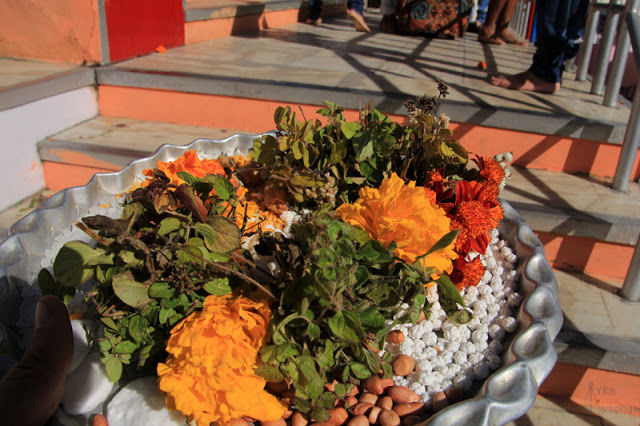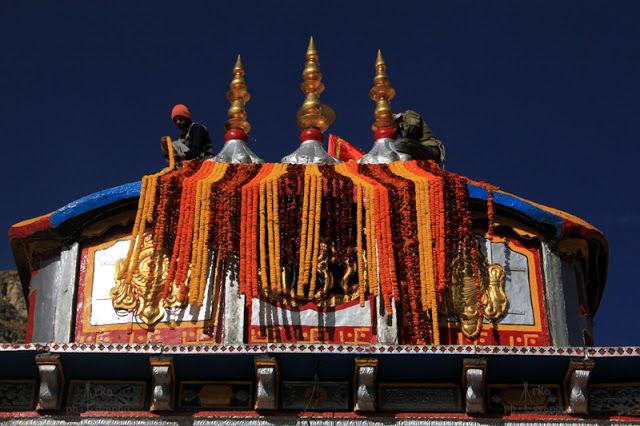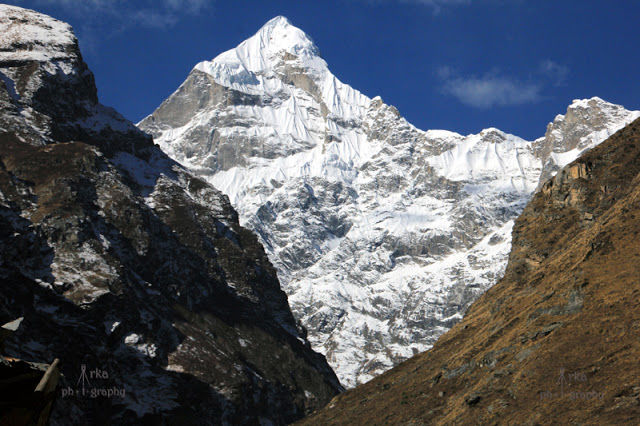 It was a chilly November morning when we left Joshimath for Badrinath and Mana in a Tata Sumo. In an hour and a half after crossing Vishnuprayag, Govindghat we reached Badrinath on the banks of river Alaknanda. After offering prayers at the temple we headed for Mana, the last village of Indian territory.
We strolled in the streets of Mana, a quaint Indian village situated 3 kms north of Badrinath and had maggie and bread omelet for breakfast at one of its cafe. People of Mana belong to the Bhutia tribes. They migrate to their houses in and around Joshimath during spine-chilling winters and return once the Badrinath temple reopens in the month of April. They usually grow vegetables,maintain livestock and make woollen clothes for a living.
Soon after breakfast we headed towards the Vasudhara falls situated at the end of this village's boundary.We crossed the sacred Bhim pool which is supposed to be the source of river Saraswati.
The four of us treaded the well defined trail towards the falls with snow clad mountains as our comrades throughout the journey.The cloudy weather and occasional snowing made our trek even more thrilling.
In around 2.5 hours we saw the first glimpse of the Vasudhara falls and reached the top in another 30 minutes.It had started snowing and the harsh winds almost swept us away.The trail towards Satopanth lake could be seen arising from the base of the cliff.
Most part of the falls was frozen.After a short break up there we headed back to the starting point of our journey and reached Mana village at around 4.30 pm.
While I went to see the Vyyas caves the others went back to our cab. Vyyas cave is more than 5000 years old.It is here that saint Vyyas had meditated for thousands of years according to Indian mythology. The priest there was very friendly and had given consent to take a selfie with me. The shop next to temple is supposed to be the last tea shop of Indian territory. After a short interaction with the locals in the village I hurried back to my cab. It was already dark and we headed back to Joshimath.
Location- 3 kms from Badrinath, 40 kms from Joshimath, 360 kms from Haridwar, Uttarakhand, India Altitude -Mana village -3200 metres , Vasudhara Falls -3650 metres above sea level. Usually done as a day trip from Joshimath/Badrinath Best time -May/June to November. Rest of the year roads are closed due to snowfall
Local spots are within walking distance with well marked trails
Vasudhara Falls is 4 kms from Mana Village on a well laid trail,approximately 3 hours one way for a average trekker.Weather turns bad very often after crossing the village, hence raincover and a early start is recommended.
No water source on the route
Alternative trek routes from Badrinath Onwards - 1. Santopanth Lake- 4-5 days. 2.Neelkanth Base camp- 2-3 days. 3.Mana Pass- 3-5 days
This post was originally published on My Travel Diary.
Frequent searches leading to this page:-
vasudhara falls trek, mana village trek, mana to vasudhara falls trek