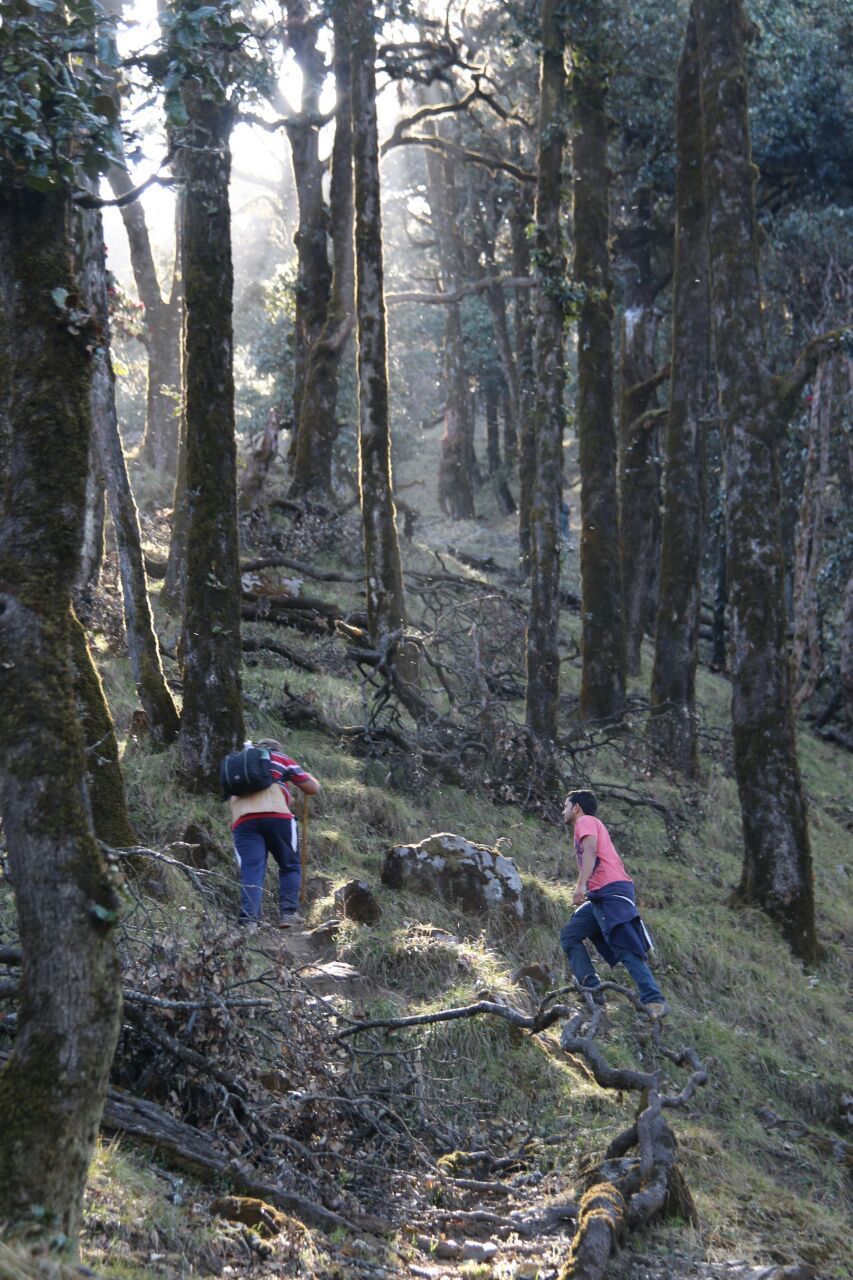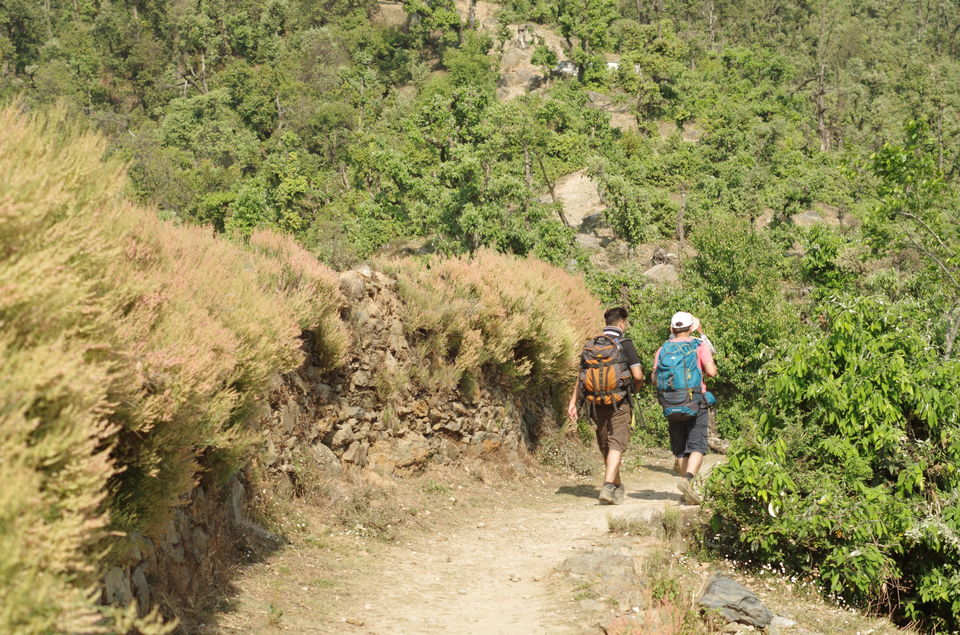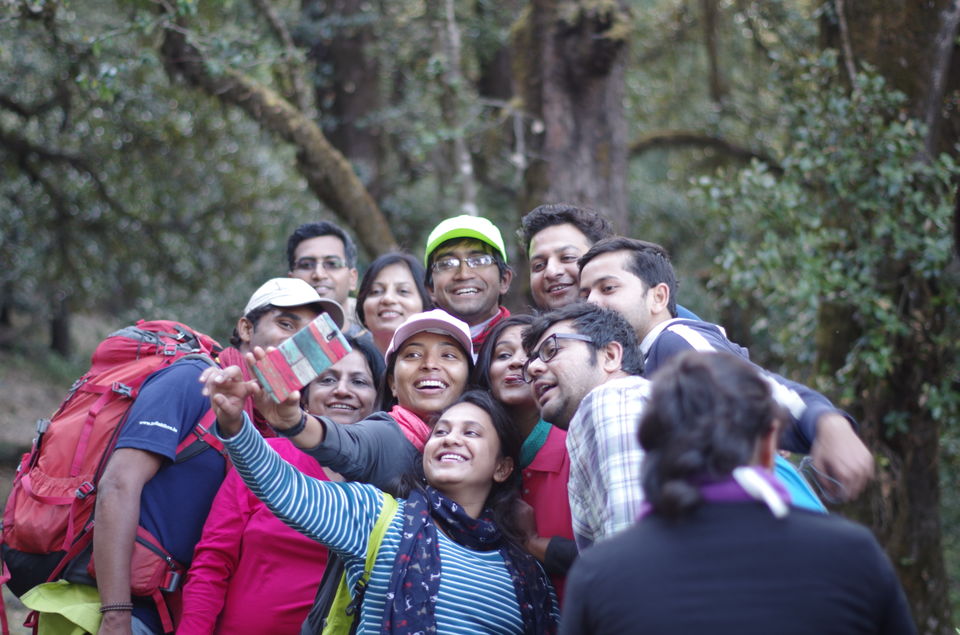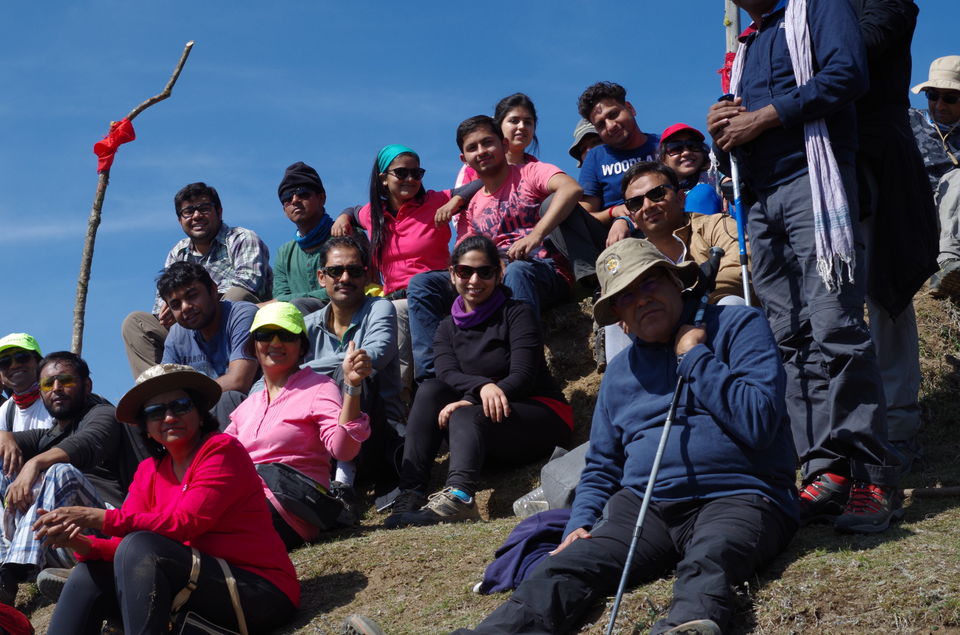 Nagtibba is a beautiful trek of medium difficulty near Dehradun. While it is possible to do it in a weekend from Chandigarh that does become a tad hectic. 3 days would be the ideal duration for this trek if traveling from Chandigarh
Getting there: We took a bus from Chandigarh bus stand at 10:00pm toward Dehradun their are a few volvo's on this route in the morning but nun in the night . You can get an ordinary bus easily though on this route their is a bus every hour. We reached there around 3:30 in the morning. We were just two friends so instead of trekking alone we rather booked the trip from indiahikes.in this is a site which organizes such treks. They were supposed to pick us up from railway station Dehradun so we took a shared auto and went to railways station, took a platform ticket and waited in the waiting hall.
Reaching the Base Camp: At 6:30 in the morning the india hikes people were there with two tempo travellers to pick us up and we started our journey towards Pantwari village from where the trek starts on our way to had our breakfast at Kempty fall which is a beautiful waterfall 10 km from Mussorie and we reached Pantwari around 1pm because a few people from the group were late so we had to wait from them otherwise the one can easily reach Pantwari in 4hrs from Dehradun.
The Trek: At around 1:30 we started our trek it was a sunny day and it became really difficult for us to reach the base camp which was already setup by india hikes people.Their are a couple of water sources in the way so carry your water bottles around 2 liter each which you can refill at these sources. Reaching the base camp was a relief. We reached the base camp at around 5 pm and saw the beautiful sunset took some refreshments. After some rest all were ready to play some games our trek leader taught us a no. of games we got to know each other . After the fun filled games and activities the dinner was ready the food provided by the group was really good. After the Dinner we did some star gazing, played a round of antakshari ad went to our tents. The temp was really low at night but we were provided with -10degree sleeping bags so we had a sound sleep.
Next day we woke up at 5am took our breakfast and headed towards the summit at 6am the trek became steep but even more wonderful. Their are no Water sources after the base camp so carry as much water as possible. The weather was pleasant since their were clouds in the sky. When we reached the summit the view was simply fabulous. We clicked a no. of pictures, admired the nature and took some rest. On our way back we went to the nag mandir. By afternoon we were at the base camp where our lunch was already prepared We took some rest had our lunch and headed back to Pantwari. By 4pm we reached Pantwari and headed back to Dehradun. On our way back we stopped at Kempty fall again for some tea and Maggi. Reached Dehradun by 9pm had a deluxe bus booked for Chandigarh