Naila Bagh Palace has been home to the erstwhile Royal Rajput family of the Naila estate, and was built in the year 1872. This stunning palace is evidently one of the oldest properties in Jaipur which has been renovated into a heritage hotel while keeping it's actual designs and colors and features intact. Jaipur architecture with authentic heritage is well reflected in the hotel that offers a sense of old world charm. Naila Bagh offers its guests an environment of pure serenity and tranquility. The staff here is supremely friendly, the food is very delicious and the service is superb, giving you no chance of complain.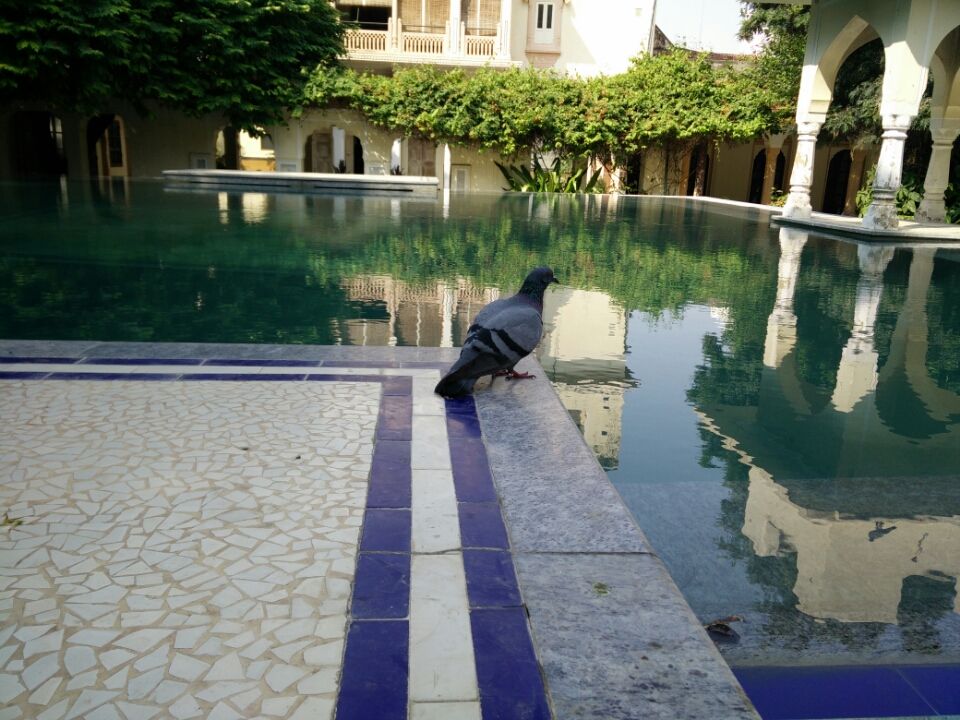 The pool
The gardens around the palace and the courtyard, are beautiful, the palace manages to provide you both the sense of royalty and the feeling of being at home away from home, warmth and coziness. Interiors are adorned with frescoes and portraits of royal prince and princess from the yesteryears.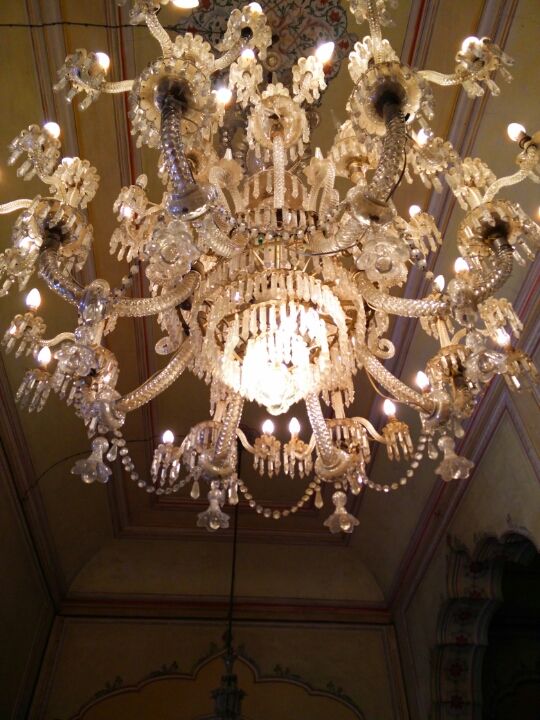 Beautiful chandelier at the palace
Rooms are spacious and clean, they're artistically ornamented and furnished with luxury art décor and convenient modern facilities. The whole experience of traveling in and around Jaipur is sure to get memorable and pleasant, magnificently, through your stay at Naila Bagh Palace.