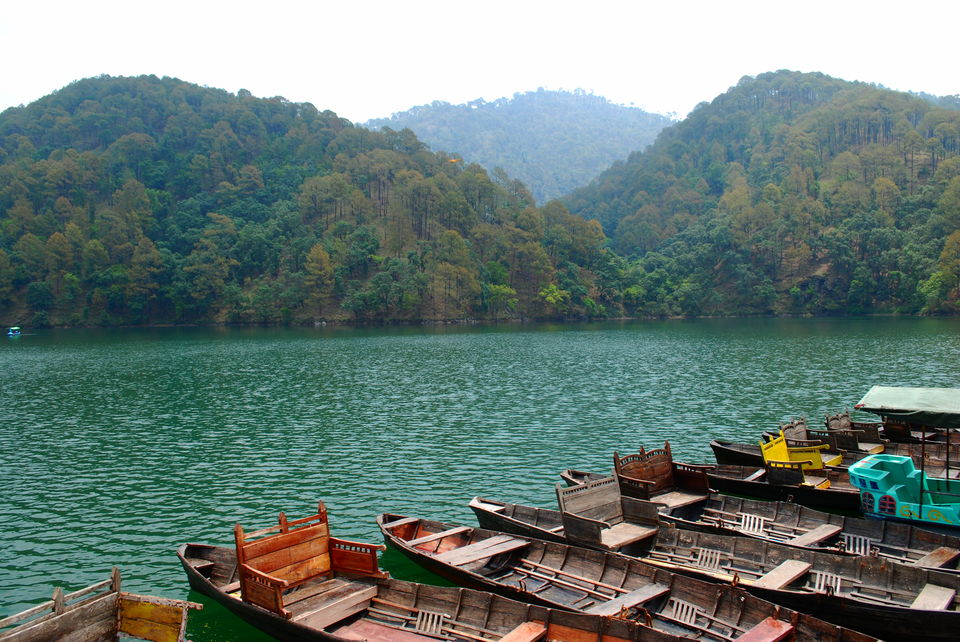 One of tourists' most favourite hill stations in India, Nainital is now "houseful." Where once tourists were greeted with "Welcome to Nainital", the banners now read "Nainital Houseful".
Locals in Nainital have put these banners at the approach roads to request the tourists not to enter the hill station with their vehicles as all the parking lots are full.
There are 12 parking lots in Nainital with combined capacity to accommodate nearly 2000 four-wheelers. The town has been receiving an influx of 3,000 to 4,000 tourist vehicles every day. While this is an everyday scene, the numbers are considerably high on weekends when tourists from Delhi and neighbouring states flock to the hill station.
Considering the increasing number of vehicles approaching the city, the local authorities decided to urge tourists to leave their vehicles beyond town limits.
Mahesh Chandra, inspector in-charge, traffic police, said they have put the houseful banners on the approach roads to Nainital including Nariman Crossing, Kathgodham Police Chowki Crossing, Bhimtal Crossing and others.
"One can gauge the traffic stress in Nainital from the fact that on Sunday nearly 6000 vehicles came out of the town. Nainital has limited parking lots. When they get full, we are left with no other option but to take such a measure," he said.
This major step was taken after Uttarakhand High Court issued directives in April this year. The court had pulled up the state government for failing to address the traffic problem saying that "those coming to Nainital with their own vehicles should first make advance arrangements for parking their vehicles".
The court had also directed the authorities to put advertisements of the same in at least four national newspapers and channels and also publicise that those who "cannot arrange advance parking should not bring their own vehicles to the town."
The situation started to improve from Monday morning with weekend tourists returning back. Officials said, "hopefully it would be normal within a few days."
Apart from requesting tourists to not enter the town with their vehicles, the district administration is also trying to identify areas within and on the outskirts where parking spaces could be created.
However, this is not the first time that the high court had to issue directives to check the influx of vehicles in Nainital. Earlier in 2017, the high court had asked the administration to create an app to enable tourists to book parking slots before they arrive Naninital. Prior to that, the court had also directed the district administration to seal all such hotels, gueshouses and homestays that do not offer parking space to their guests.
So, if you are planning to drive to Nainital this weekend then you might want to reconsider your mode of transportation.
Have you ever been Nainital? Share your experience with Tripoto community here.
For some amazing travel videos, visit Tripoto's YouTube channel.
All quotes courtesy Hindustan Times.