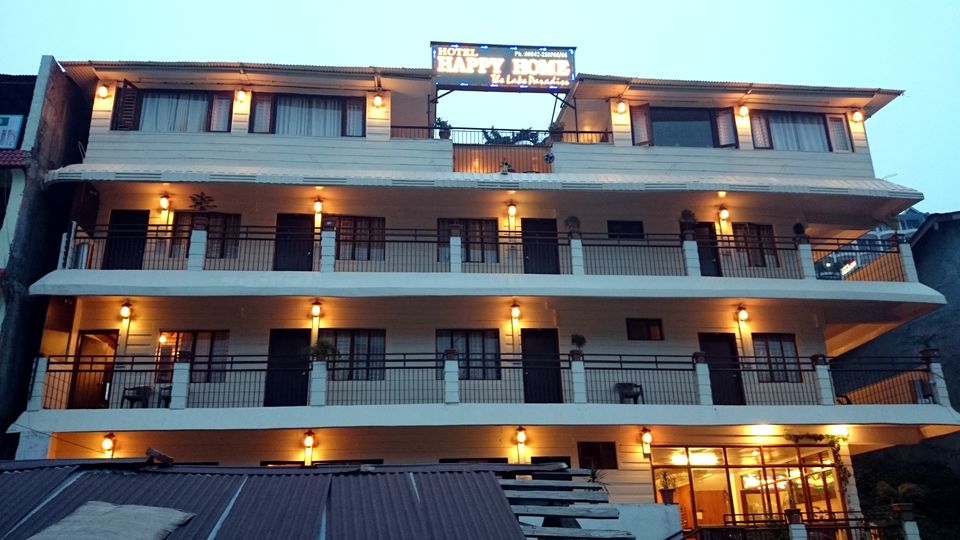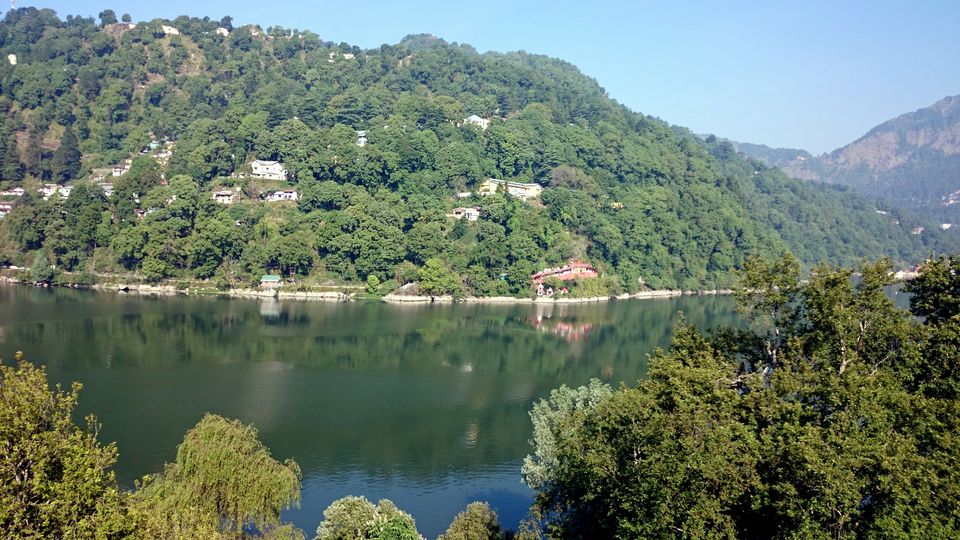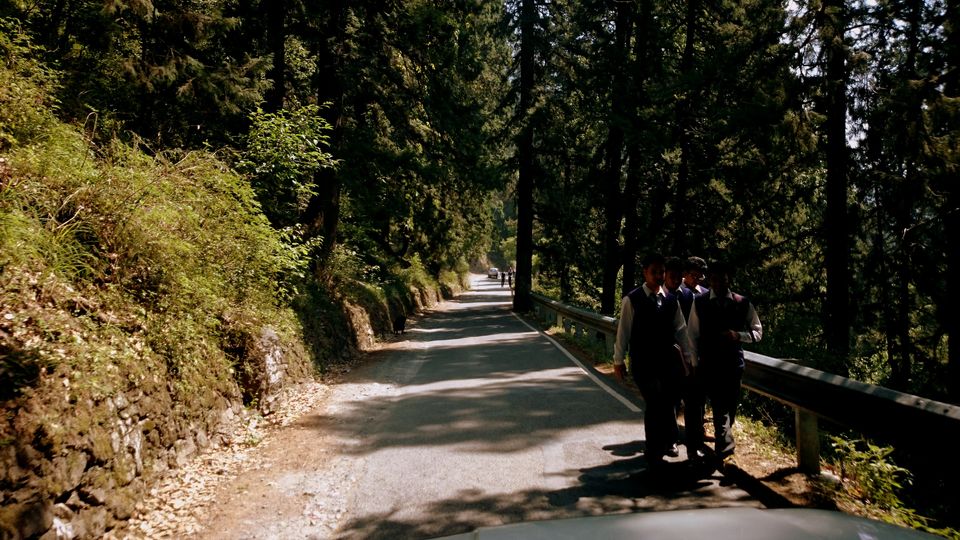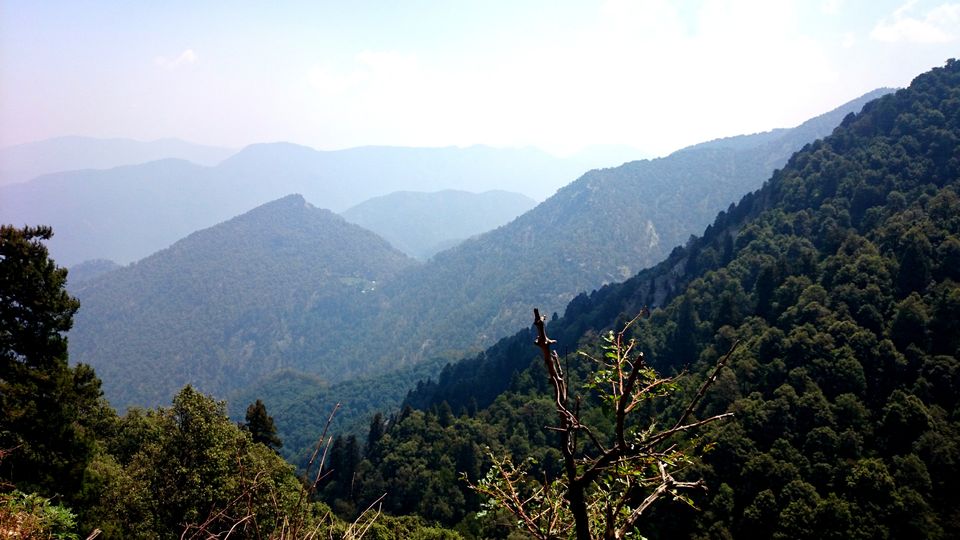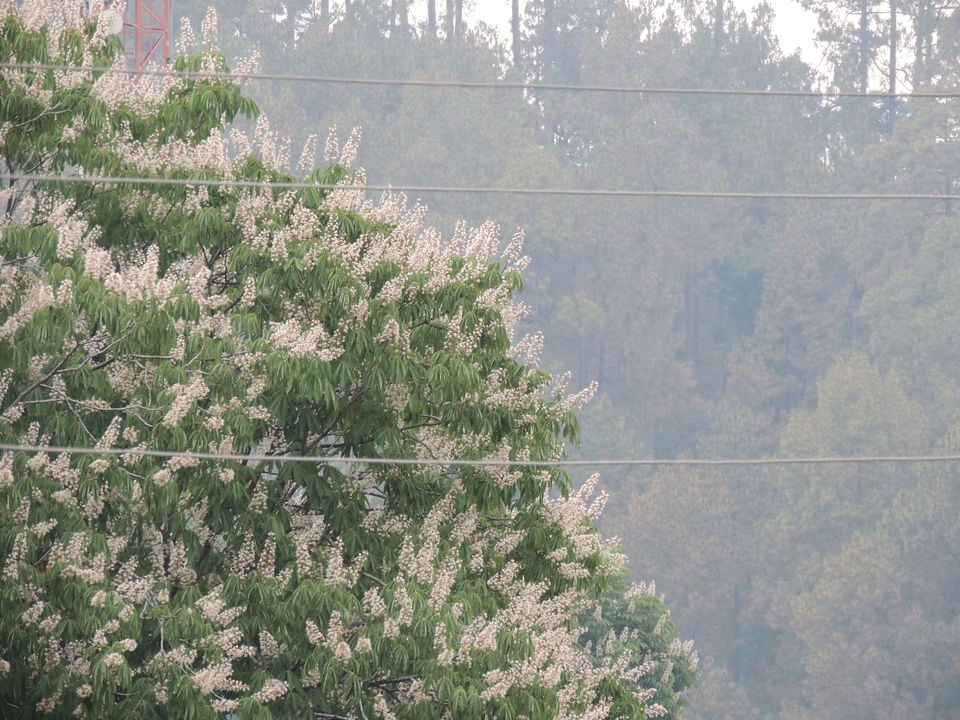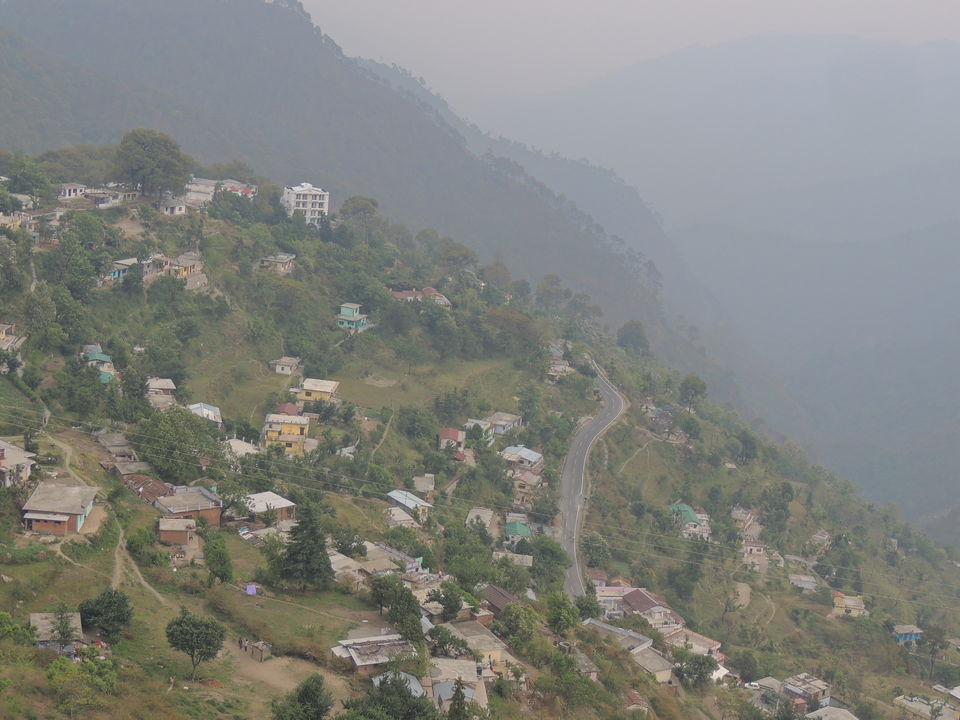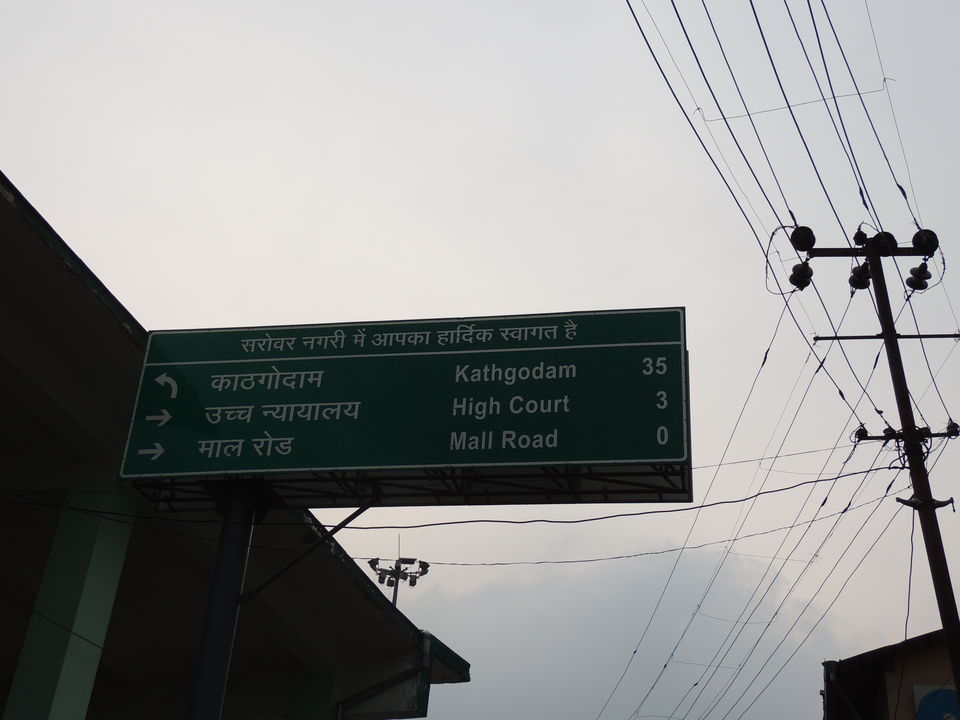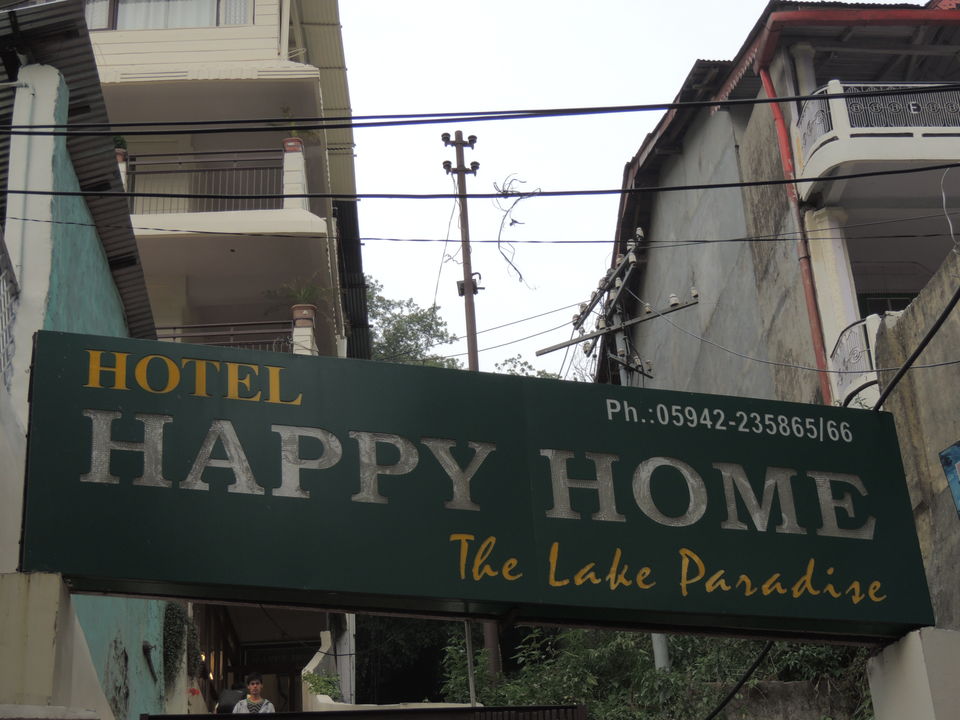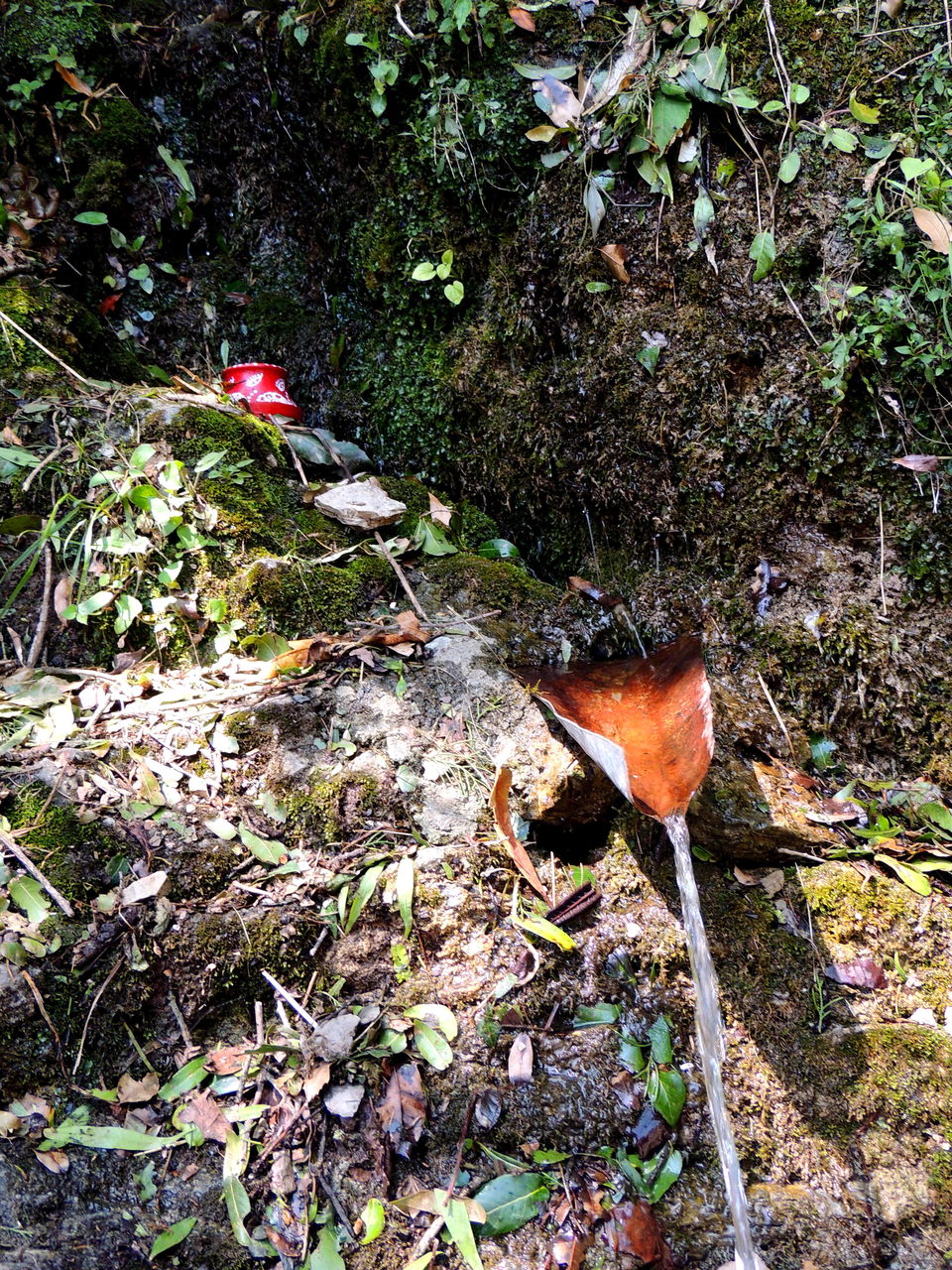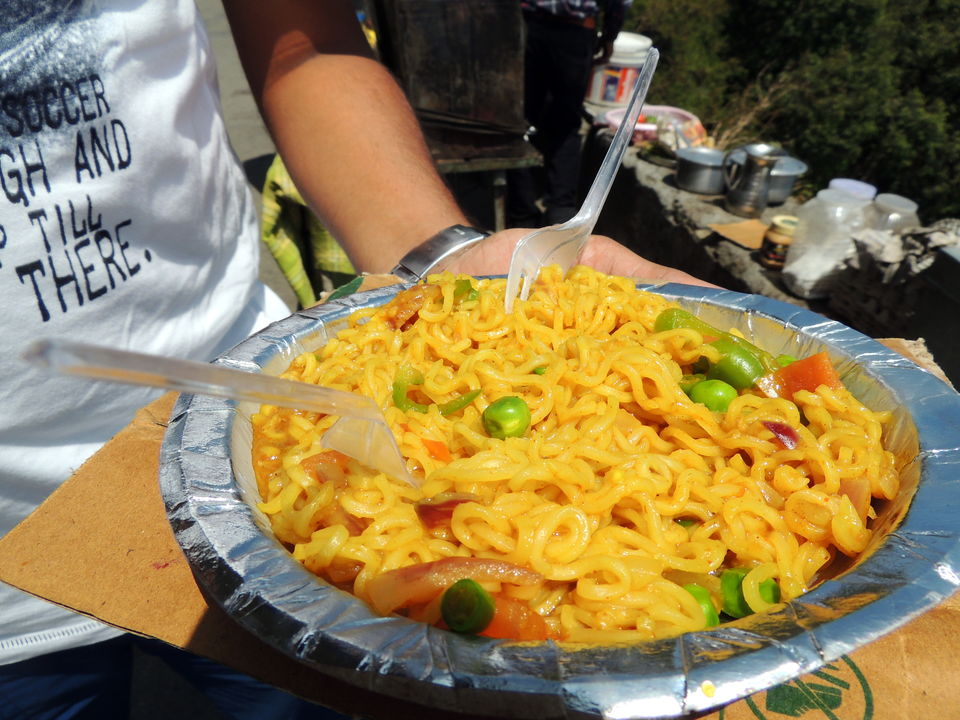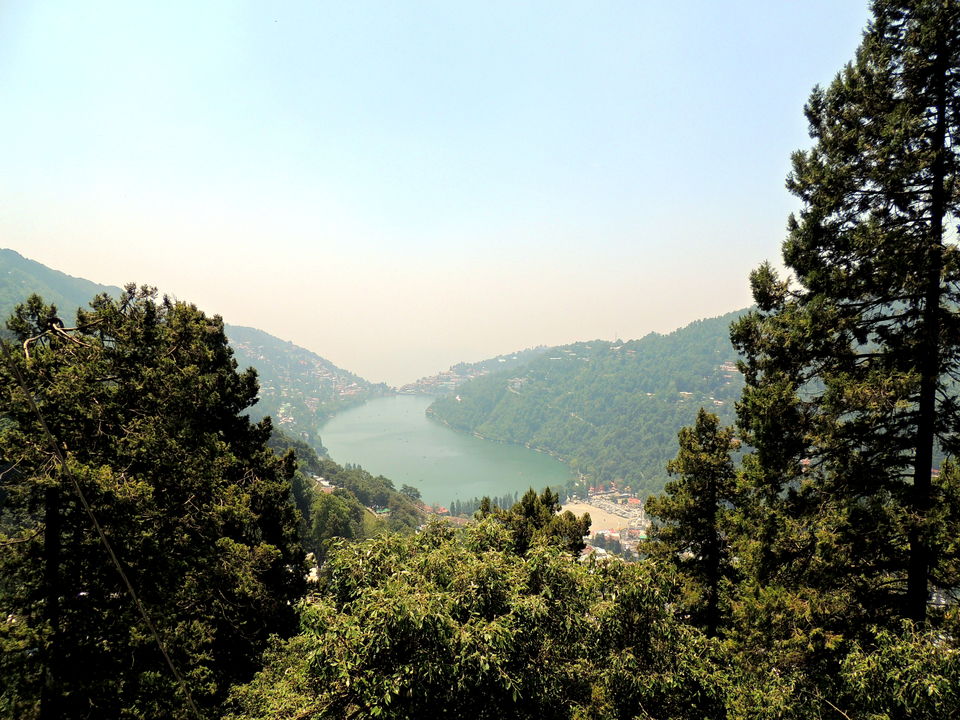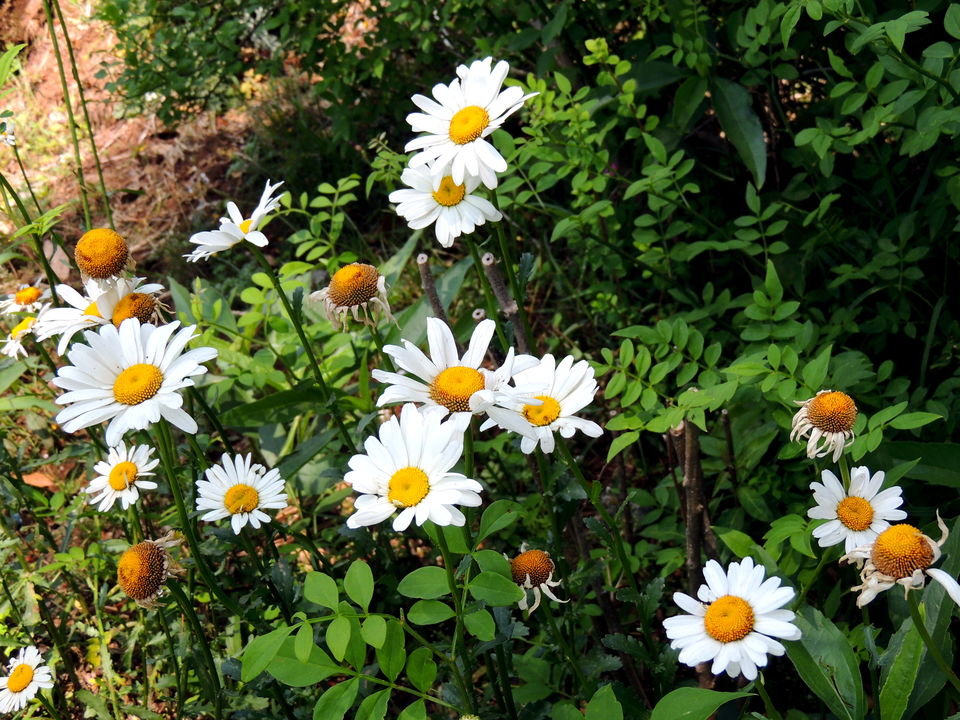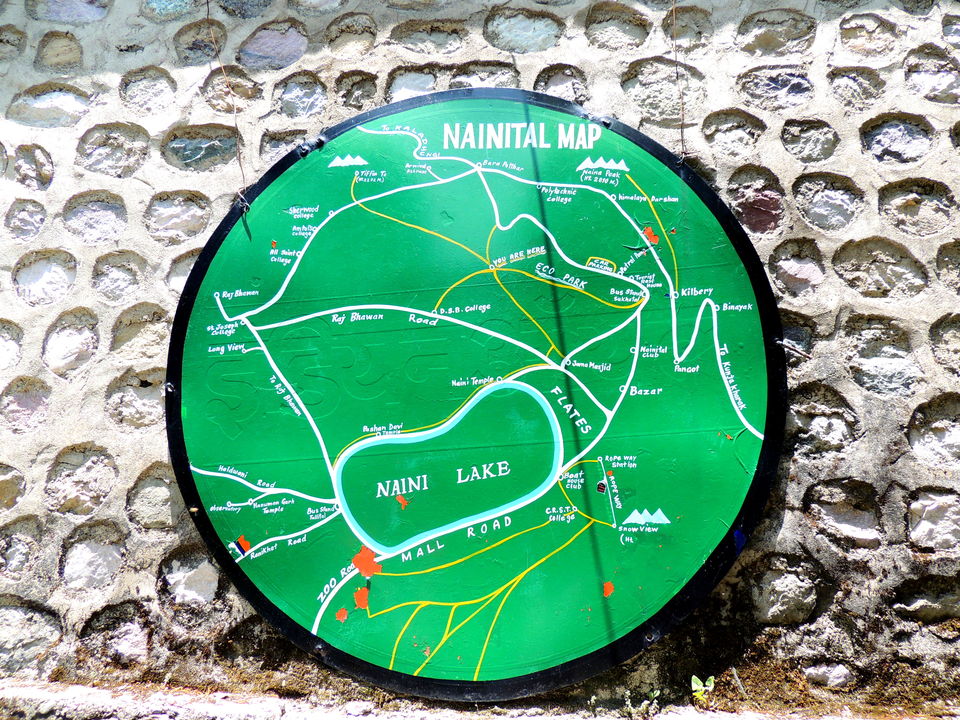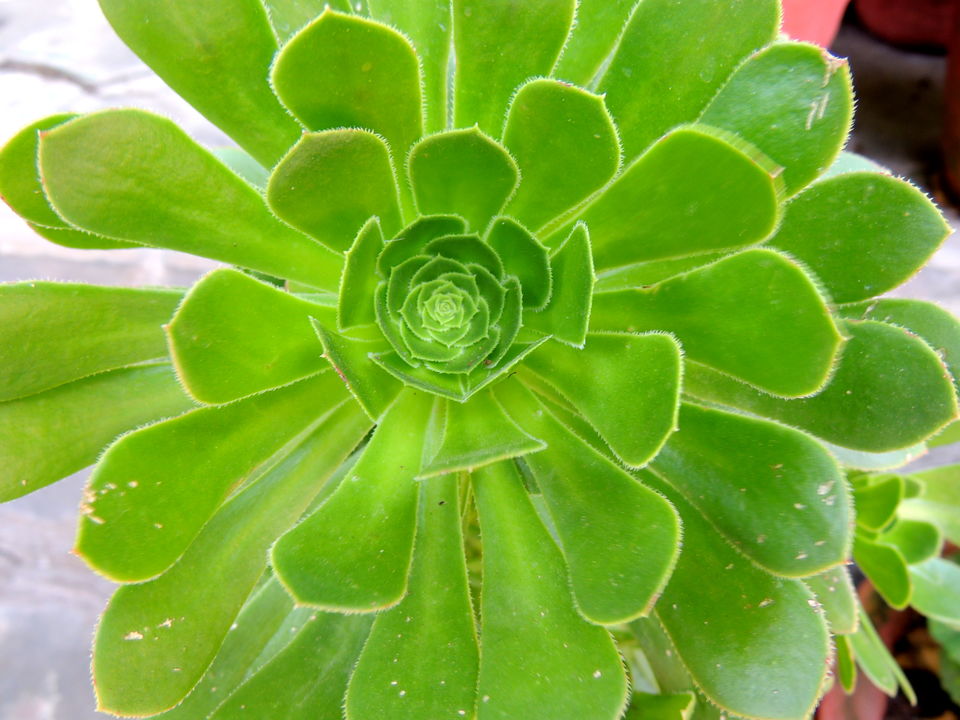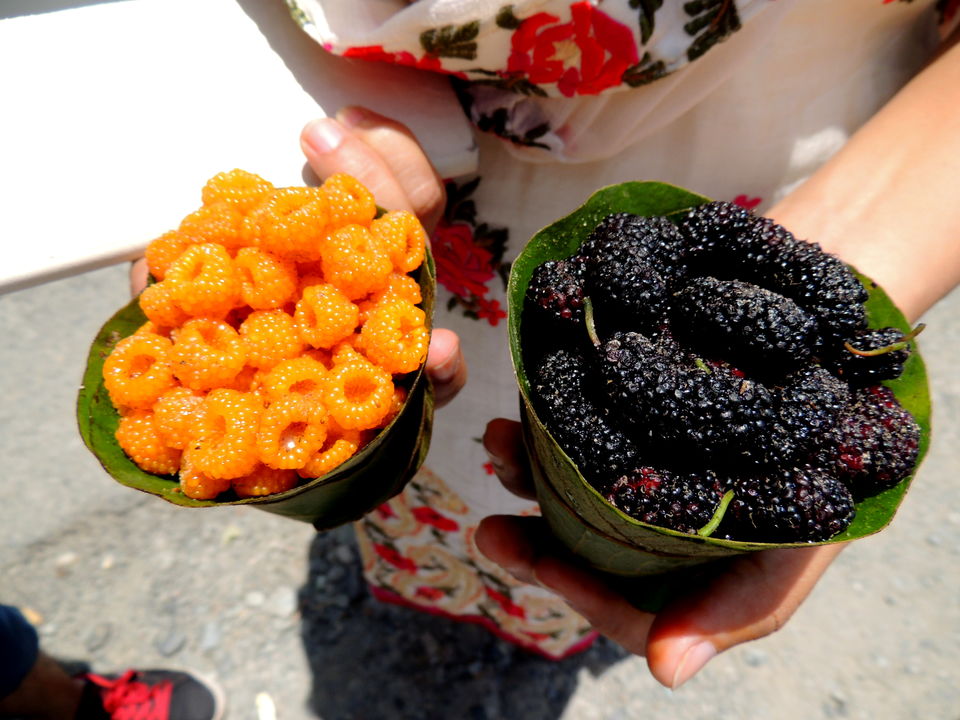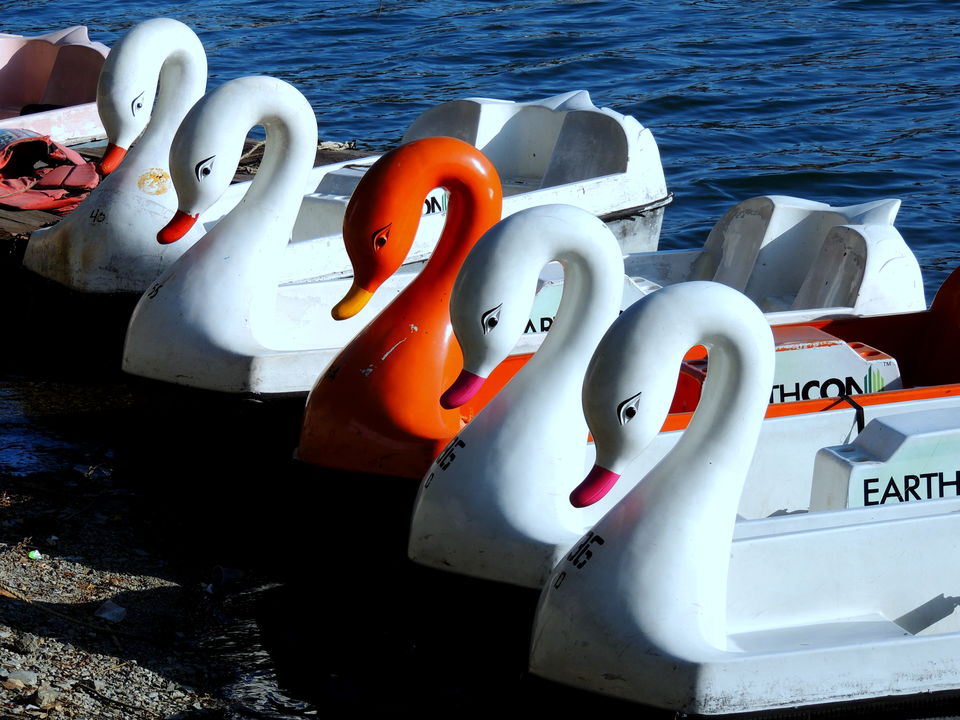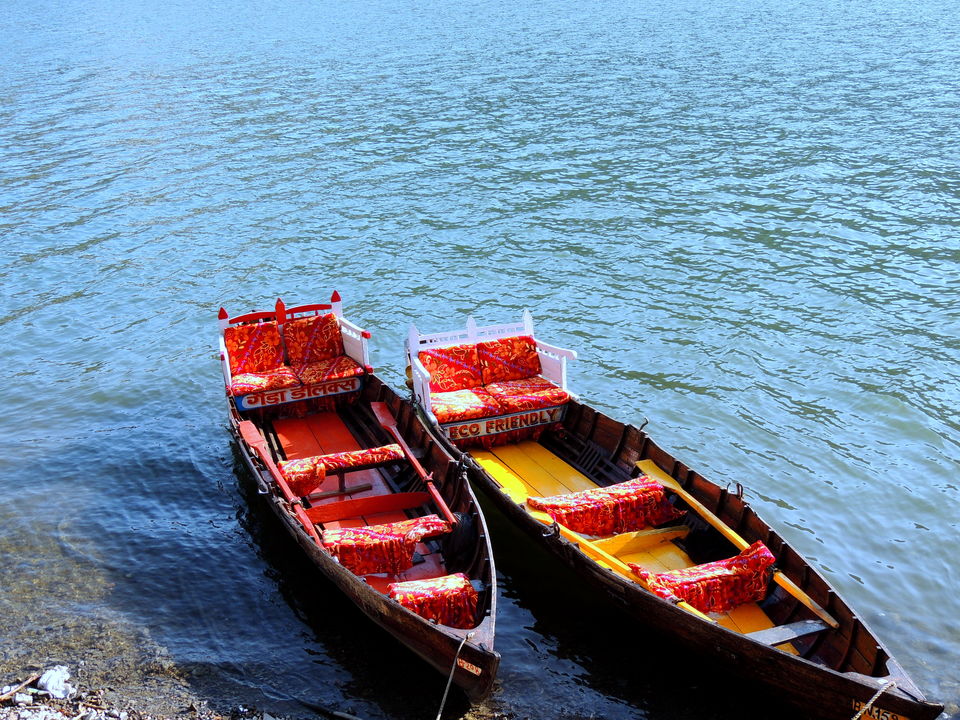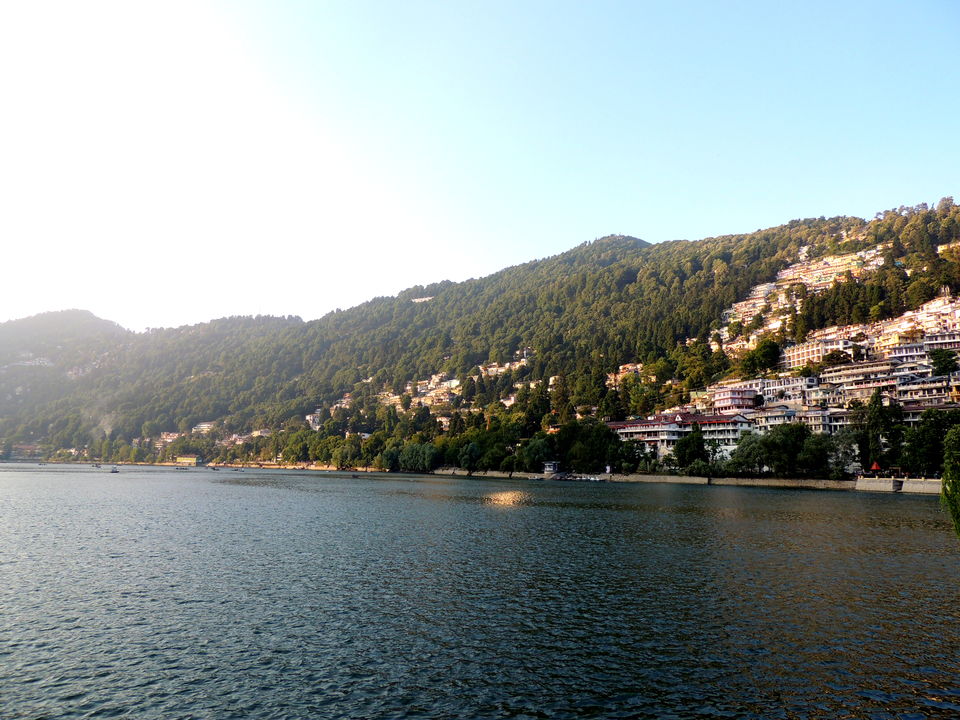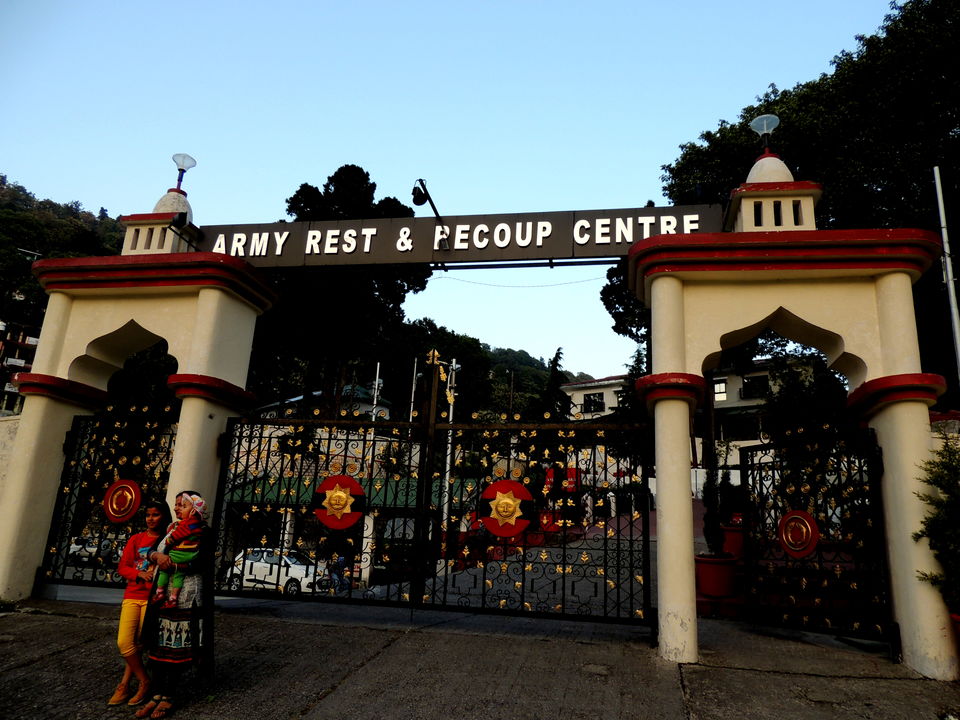 Being hill station lovers Nainital was on our 'places must travel' list from a very long time and finally our dream came true during our recent visit to New Delhi. Approx 400 kms away from New Delhi, Nainital is surrounded with lakes hence famously known as 'Lake District'. It is a good 9-10 hour drive via road from Delhi to Nainital. We took National Highway 24, which was a namesake highway as the road was full of potholes and we couldn't drive higher than 50-60 kmph.
After travelling for almost 6-7 hours, we reached Kathgodam (if one is coming via train then this is the station to alight and then take a cab for Nainital) from where the key ghat area starts. As we drove higher and higher the weather turned pleasant and the picturesque views of the valleys and hills mesmerized us.
On our way, we passed from Bhimtal lake which has a small island in the middle of the lake. We had made our reservation at the hotel in Nainital ( for which we were late) so decided not to wait and explore. Moving past Bhimtal we reached a small town called Bhowali, where we saw a lot of shops selling fresh apricots, peaches and plums.  
After a good 2 hours uphill drive from Kathgodham, we finally reached Nainital. Our driver told us that large buses are not allowed in Nainital as per the order of the High Court, which made us wonder on the reasons behind such law. Reproachfully we left our tempo traveler at the Nainital bus stop (As buses are allowed till this point only).
As we entered the town first sight was of the majestic emerald green colored Naini Lake which made us forget our anger. Next we called at our hotel The Hotel happy Home Lake view and the manager told that hotel was barely five minutes walk.
The street called as the Mall road was buzzing with locals and tourists. By the time we check in our hotel it was evening and sun had begun to set. Our room opened the view of golden orange lights with amber green water in front of you followed by cool breeze hitting your face.
We decided to explore the Mall road which is the famous street of Nainital. This is a very narrow road divided into two sections of which one section is used to commute upway and other downway and post 6:00 pm one side of the road (road which has shops by its side) is closed for vehicles so the tourist can freely enjoy their walk.
This road is a shoppers paradise where lot of shops are located which sells wooden articles, candles, kashmiri work dresses, shawals, shoes, caps, etc. As we were enjoying our walk and the cool breeze we reached to the end of the road to its right was the famous Naina Devi temple and Tibet market.
After visiting the temple we decided to have our meal in one of the restaurants on our way back to the hotel and call it a day.
The sun rose by 5:30 – 6:00 am and the morning view of lake was so peaceful that one would not want to do anything else but just be one with the nature. Our itinerary for the day was to visit the Himalaya View point, Nainital Zoo, Eco Caves, Boating at Naini Lake and Shopping.
We hired a local cab which took us to these tourist points. The first stop was the Himalaya Darshan Point which is also called as the View Point is 5 kms aways from Nainital and falls on the way to Kilbury.