Well , well ,well how sudden can the plans be!? Ever wondered?
Okay! So let me tell you..
It was Saturday evening
We were 4 friends,IT professionals, new to Bangalore. Thought of exploring a bit, so we were on our way to Phoenix Mall- one of the finest in the city. But on our way to the mall, we came to know about a weekend getaway – THE NANDI HILLS. In the cab, on our way to the mall, the plan was all set for the weekend. Instead of going to the mall, we got the cab re-routed towards a motorcycle renting agency. Four amazing friends and a night out, what else a person wants in life! We rented 2 bikes (Fazer and Apache) for our trip to Nandi Hills. We were all set with our bikes and a night out was on the cards.
It was late evening when we thought of having some food before starting our journey. After 2 hour search of a good restaurant which can satisfy our hunger, we finally came across one.
King Punjabi Restaurant(BTM Layout).. Woohhooo.. *Looks like we found some real deal* -- the 4 North Indians thought!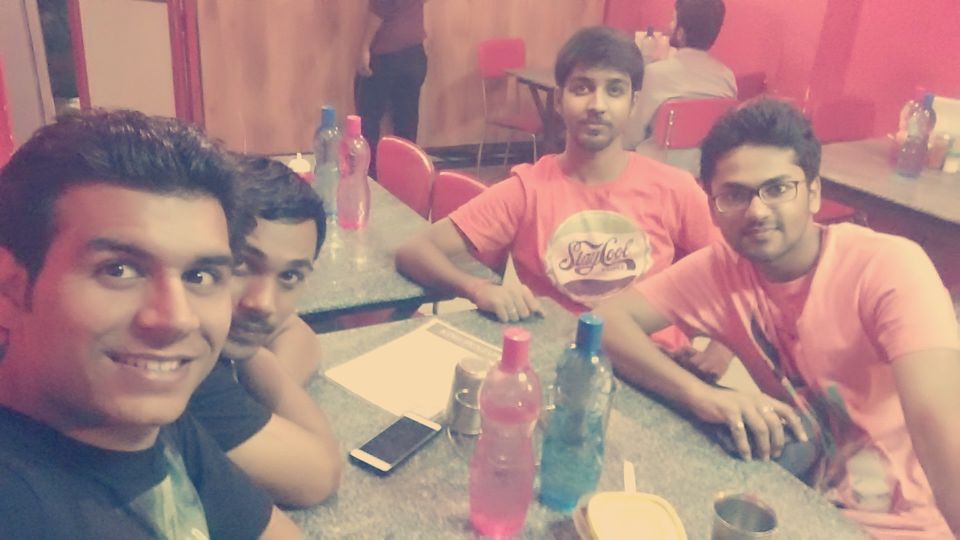 The food was amazing over there.. seriously amazing.. That Aloo da paranthaaaaa!

We had food..and it was already 10:30 by then and according to our plan we had leave at around 1 in the night in order to enjoy the early morning weather and the sunrise. So we were back to our rooms now to get some rest.

The clock struck 1, the journey began..

On our way..we went to Kormangala (opposite Empire Hotel) to grab a glass of Lassi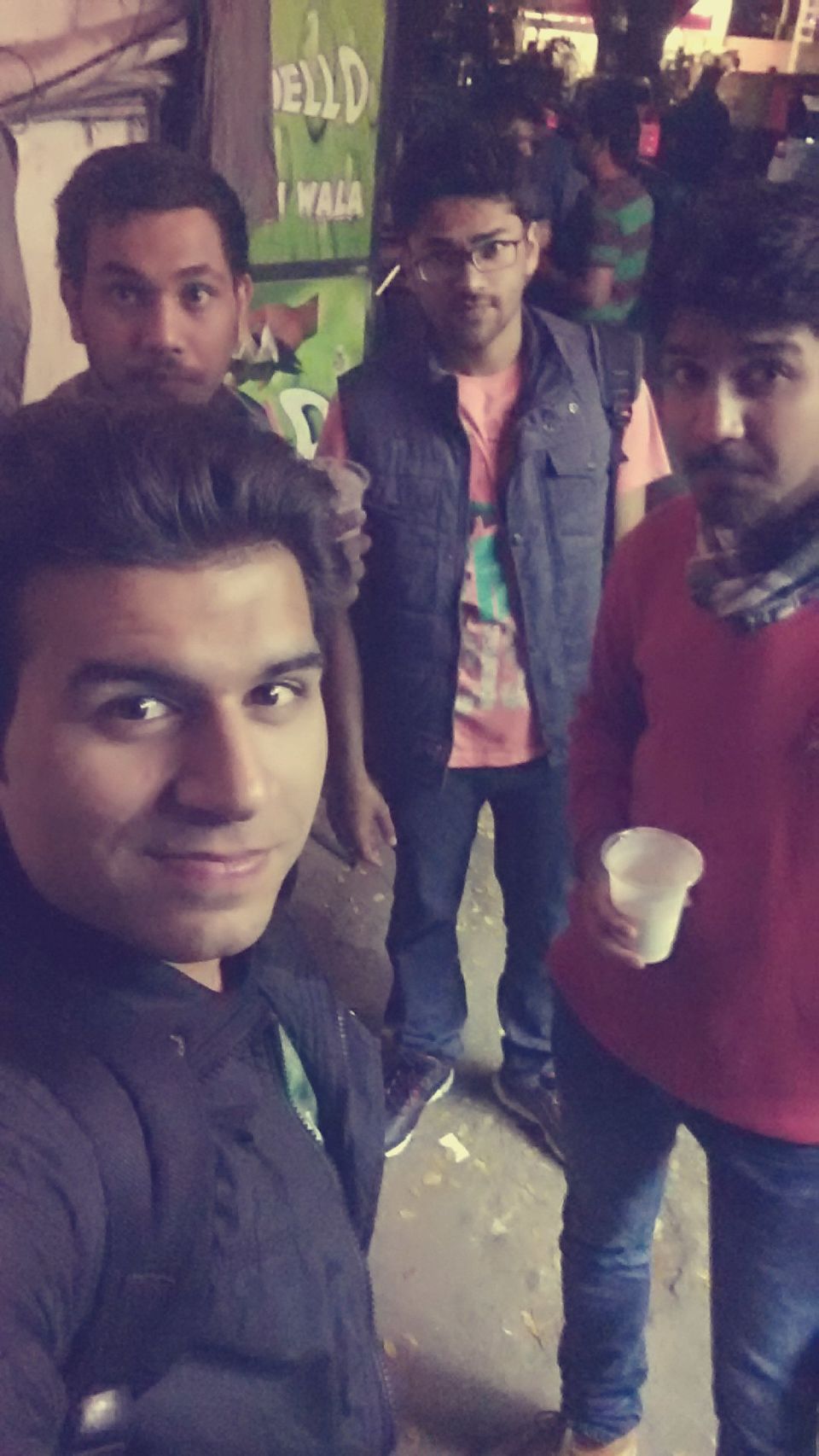 Post- Lassi, we continued our journey towards the Nandi Hills..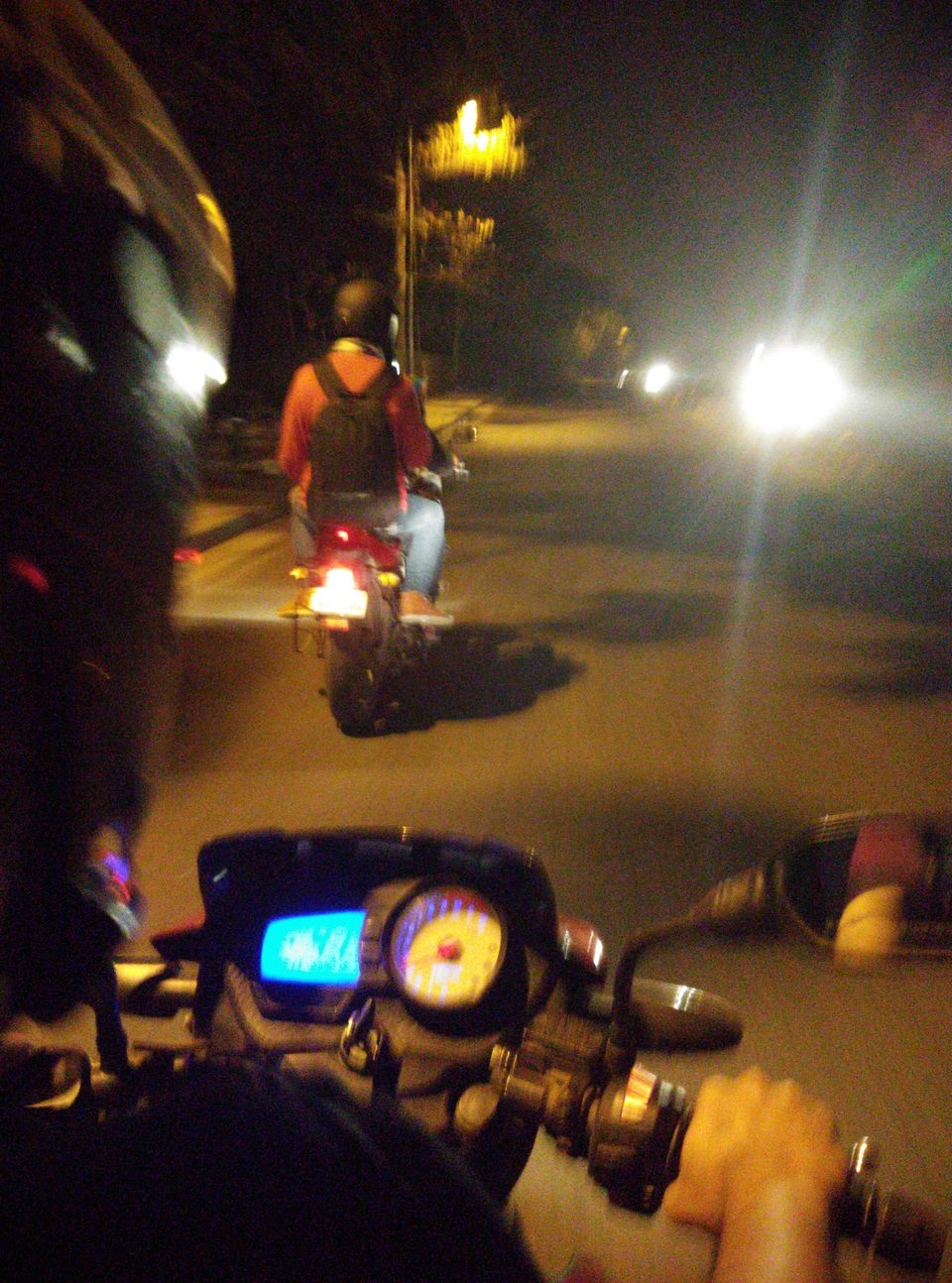 After covering almost 60-70% of our route..we stopped for a cup of tea..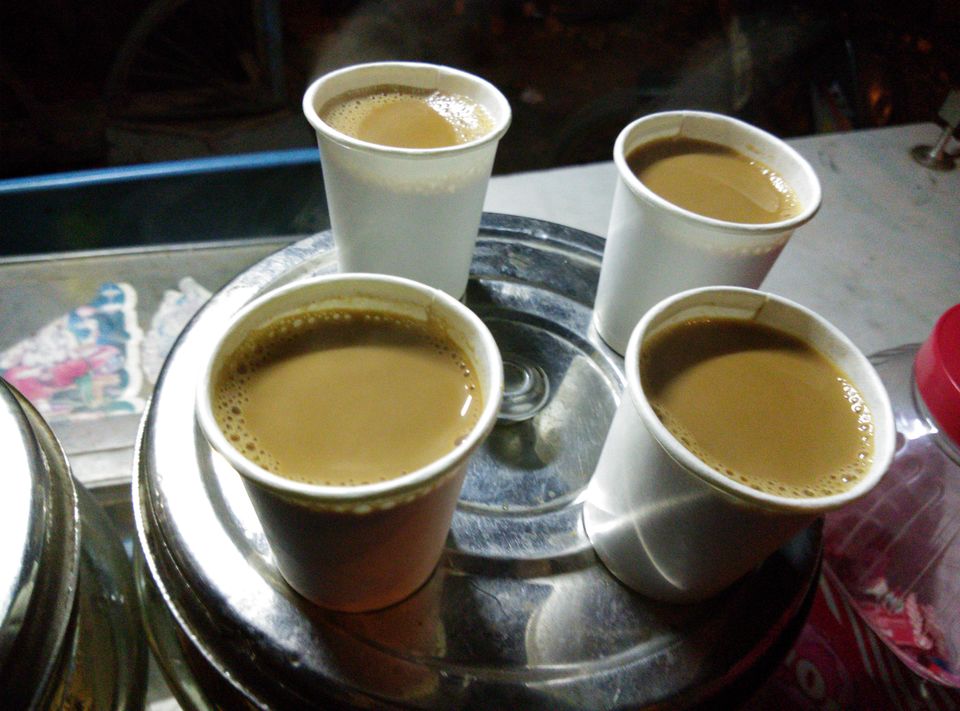 The Ginger tea was amazing at a stall near Airport road. We noticed other riders who were also travelling to the same destination as that of ours.
After grabbing this flavoursome cup of tea we continued our journey..
And finally at 4 O Clock in the morning we reached our destination..
Many bikers were spotted waiting for the gate to open so that rest of the journey could be pursued
As soon as the gate opened at 5 in the morning ..this happened: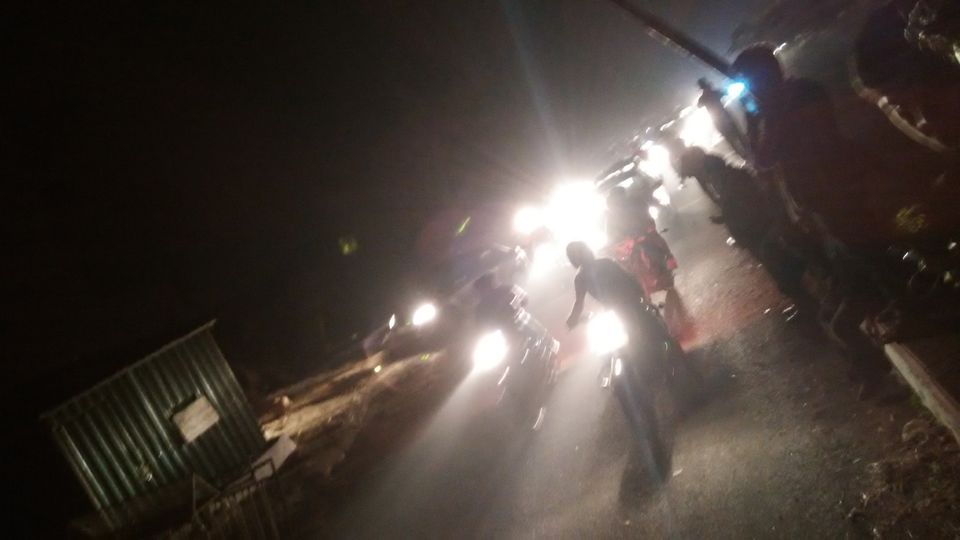 We also continued our remaining journey and finally reached our destination which was the consequence of a sudden plan.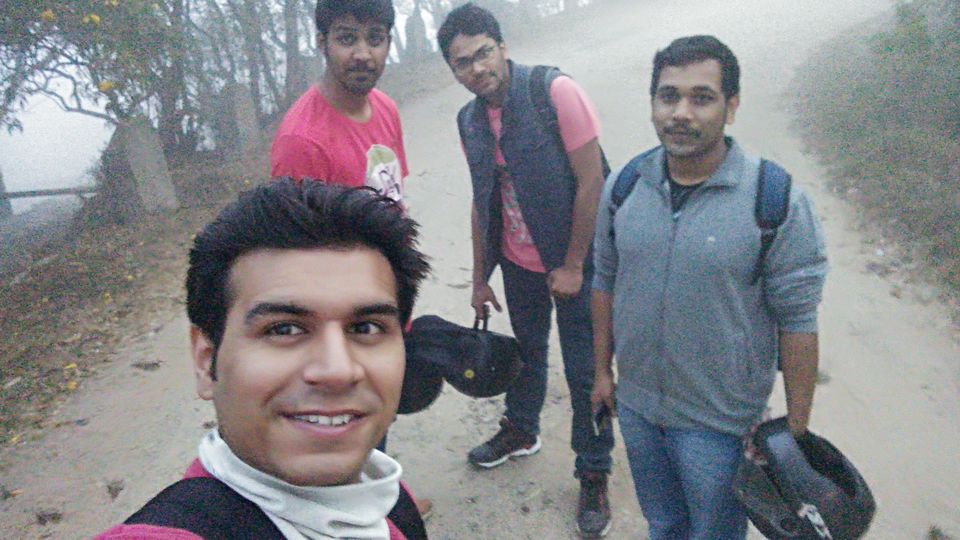 Some Glimpses of the Nandi Hills..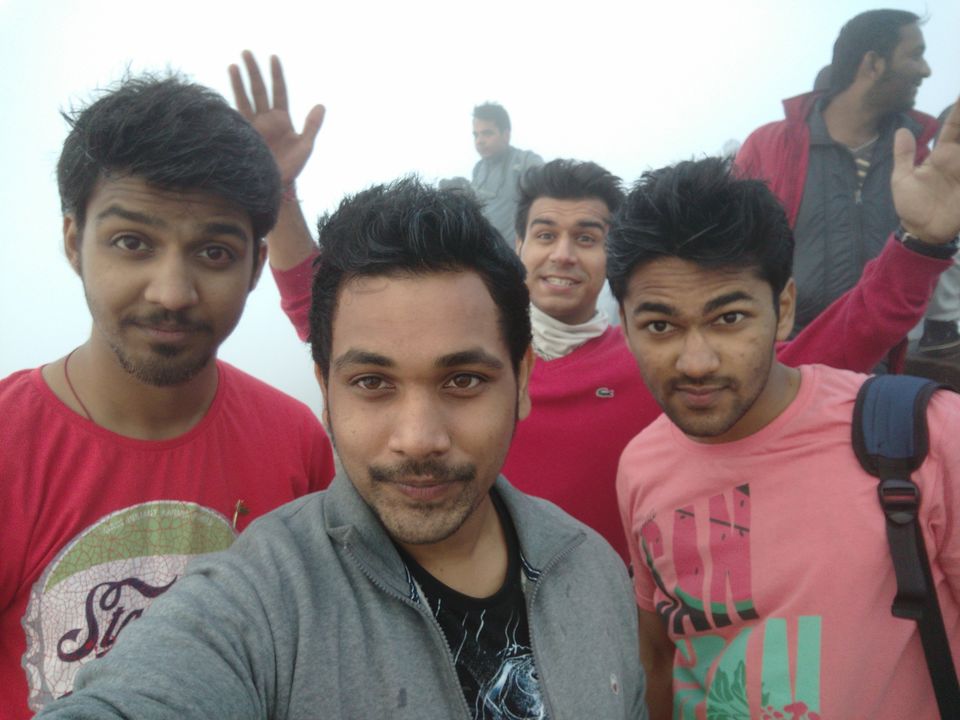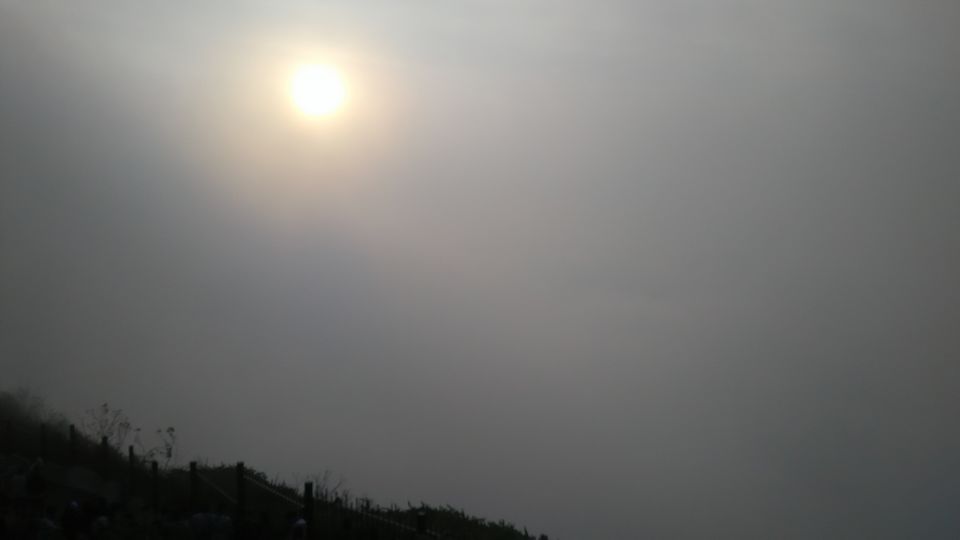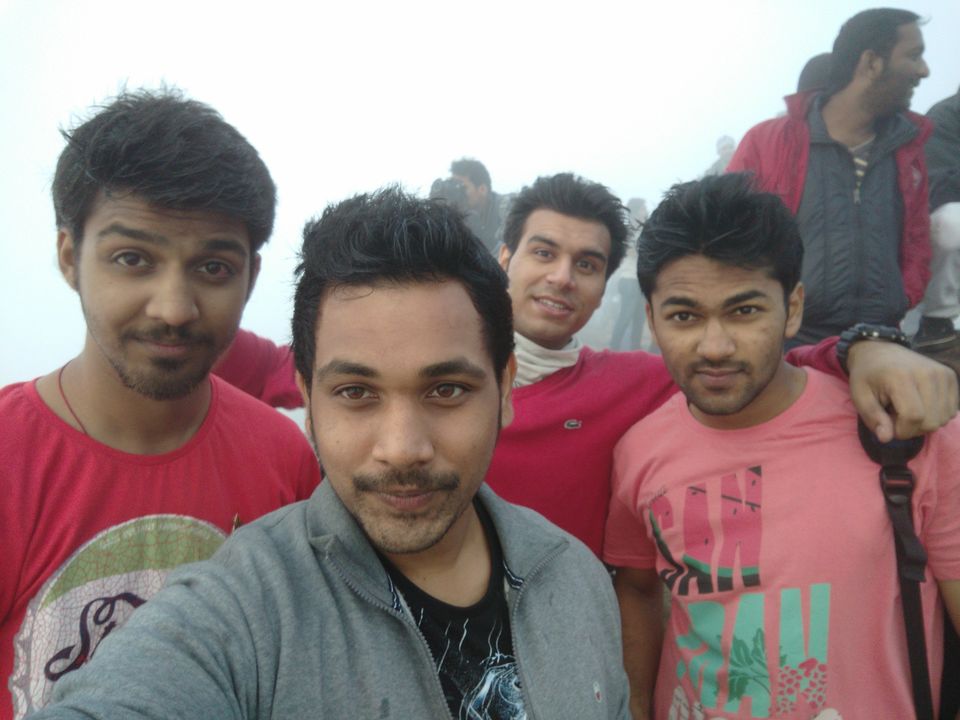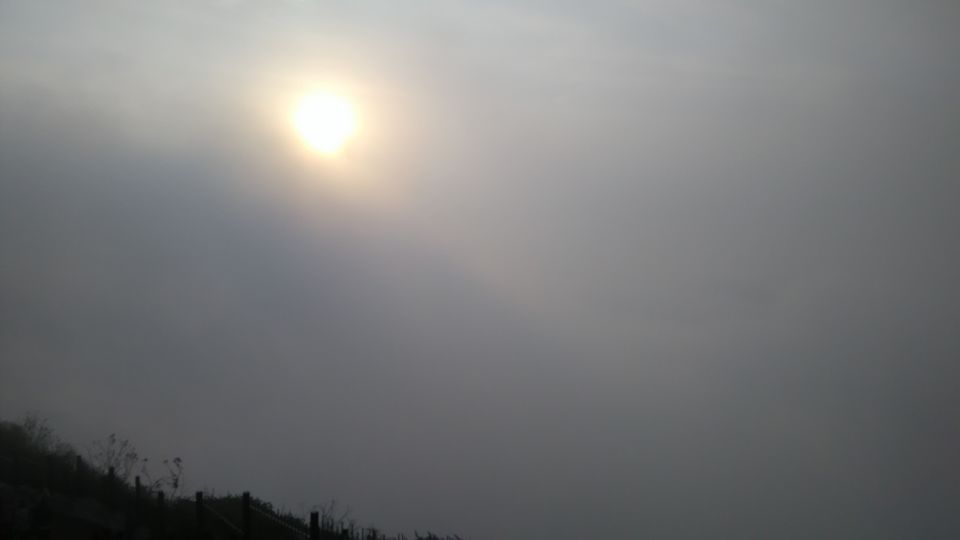 Well..the trip was worth it!
Nandi Hills is surely one of the best weekend getaways. Do visit when you plan of coming to Bangalore..
There was more to this amazing trip. I just hope no one ever opens the Chamber of Secrets! ;)