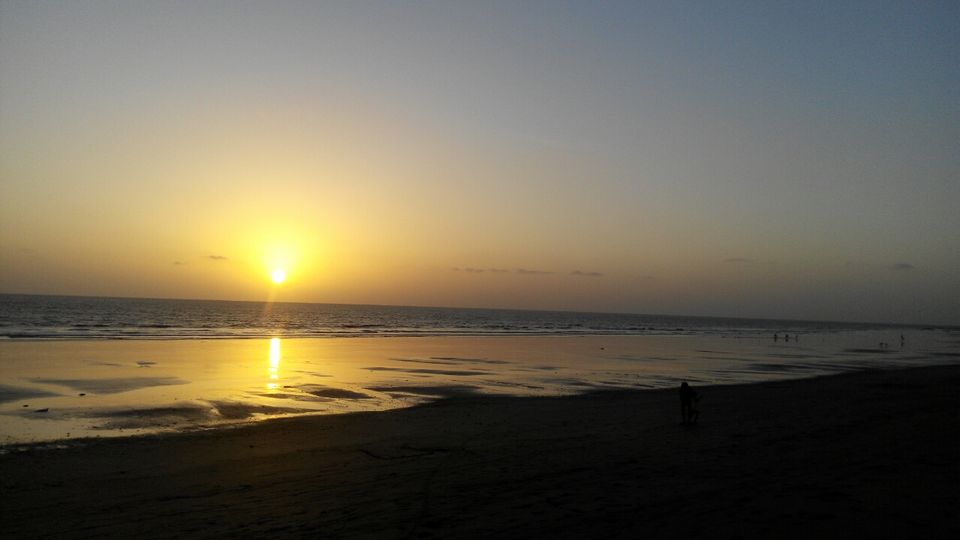 I live in Vapi and good part of its that we can spend our Sunday by traveling to lots of near by beaches.
This time it's Nargol...It takes 45mins to reach there. One can go there by NH-8 or by costal Highway but we prefer costal Highway as surroundings are beautiful.
Nargol Beach is clean, less crowded and peaceful beach. Its around 4kms long Beach.
There is only one small stall on the beach.
It was very awesome experience sitting with lovely family, cool breeze whispering in your ears and roars of the wave makes you calm its like one is meditating in mother nature's lap. Sunset and some fishermen spreading the net creates the picture card moment. We were there till sun set after that we left for home.
If you want peace and want to spend quality time with your love ones than you should visit this beach....