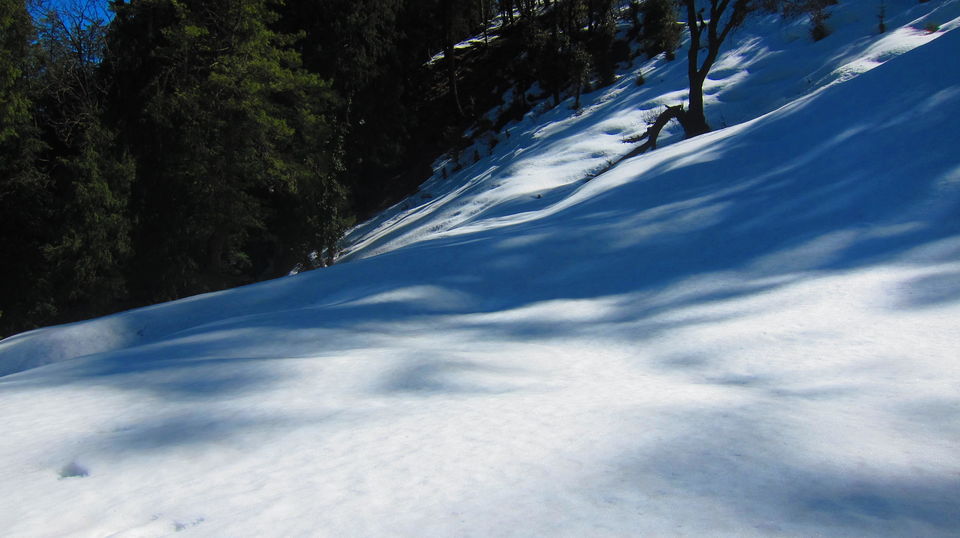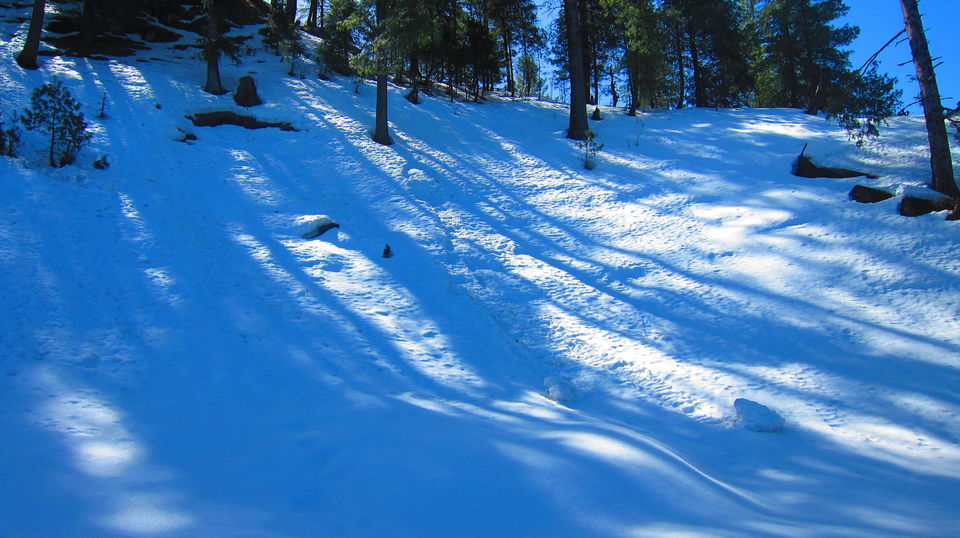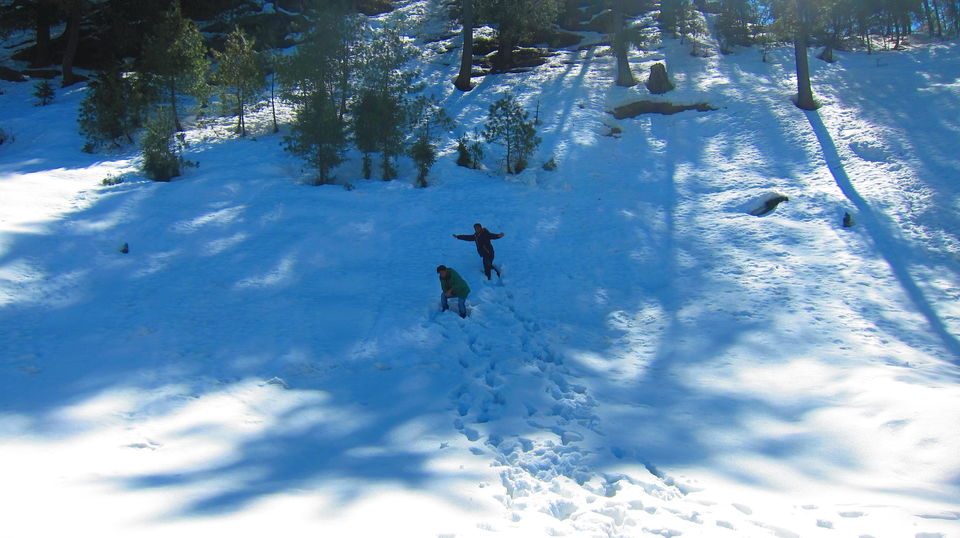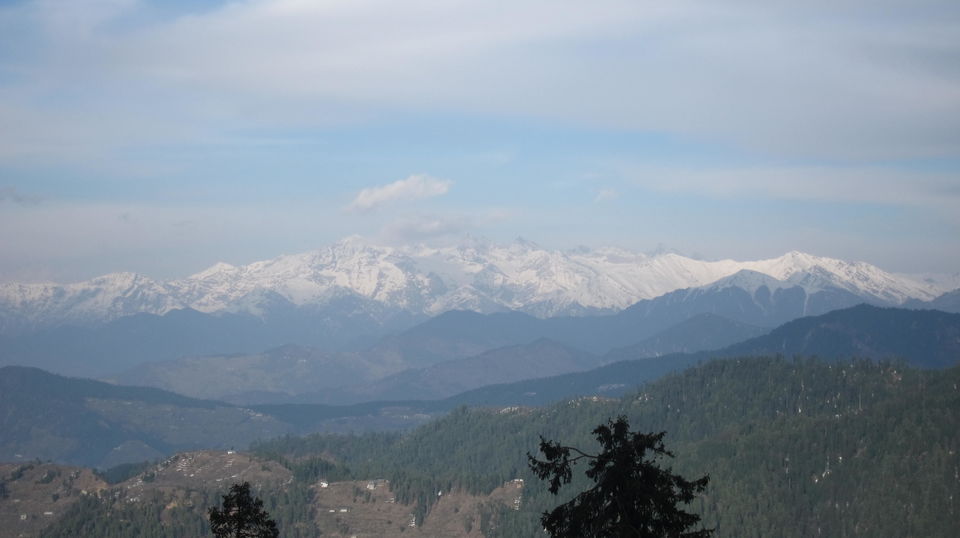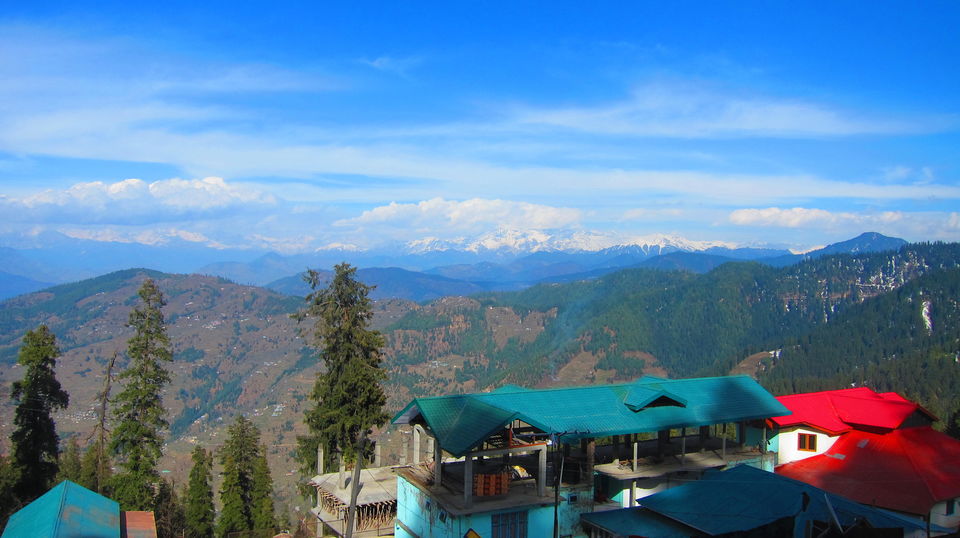 I always considered myself as a beach person, hills were always a no-no. Snow i always thought i would want to see it first in Switzerland. I was like any typical Bollywood inspired girls who has seen snow through the cameras of the Yash Chopras and wanted to see snow where Raj and Simarn sang "Tujhe Dekha To" :P . 
It took my husband 7 years to convince me to come take this trip. And it changed everything!!Now before i go gaga on the location let me give details on where it all began. This trip happened in March'2014 holi long weekend. We started from Delhi early morning 4:00am and it took us almost 8 hours to reach Kufri. On our way we did stop in Parwanoo, Kasauli for tea and snacks. Finally at Kufri we could spot the snow on the sides. When checked with the locals they informed that there would be even better snow ahead. This got us very excited,as for me i was seeing snow first time in my life. From Kufri, Narkanda is another 52Km and the drive in hills easliy takes 2hrs. Now surprisingly Kufri to 2km before Narkanda all we could see is barren mountains. It felt as if we were headed in the wrong direction and to the wrong destination. We could spot mountain ranges far far where the snow capped peaks were glistening in sun but it just felt too far. 
With a heavy heart we enterted Narkanda and things started to change, gradually the roads were narrowers, the sides greener, montains covered with pine trees and finally loads and loads of SNOW. We were to stay at Tethy's Resort and Boy what a location. I had never felt so much happiness in my entire life. It felt magical. 
Now, Narkanda has a limited list of things to do but they are enough to keep you busy for days and days. You just cant get enough of the place. The calmness and the beauty can trap you forever. Getting to the things
Hatu Trek

There are two ways to complete this 7km treak, there is a road and cars does go till a certain distnace
or you could try the trek. We trekked for about 3 km in knee deep snow and what a day. Though we could not reach any where near the Hatu temple but we had time of our lives

Skiing Lesson

Narkanda is one of three skiing destinations in India. They have slopes for all levels of ski enthusiasts. We being the first timers had to go to the begenniers slope. There are number of guides avaiable to charge Rs.200 for the gear and guidance. There are also professional 10 days camp by Himachal Tourism for people who are really interested in learning skiing. 
The 4 days that i spent in Narkanda were one of the best and days which i will always cherish. I fell in love with mountains :). 
Amazing location. Close to Hatu peak trek and the skiing slopes. We opted for the family room where the hall faces the front and the bedroom opens in the valley. It is the best room of the hotel. We spent hours in the night admiring the beauty of moon and the way moon light made the snow glisten in the night. Extremely courteous staff. Food was great.