Pravcicka brana
National Natural Landmark Pravcicka brana (German Prebischtor) is a rock formation located in the National Park Bohemian Switzerland, approximately 3 km from village Hrensko. The size of the gate is 26.5 meters in width and 16 meters in height. Pravcicka branae is the biggest sandstone rock gate in Europe.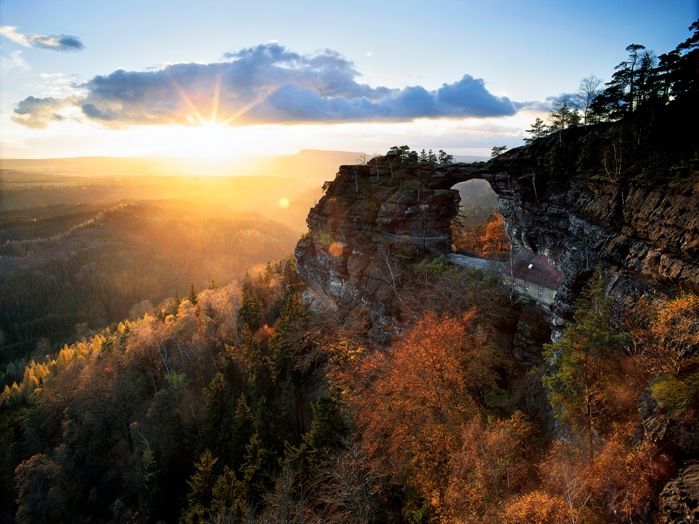 Jetrichovice viewpoints
Modern development of tourism in the surroundings of village JetrichoviceJetrichovice is a popular tourist destination, is conveniently located for exploring the surroundings. There is residence forest management of National Park here. There is a bit of a problem with parking. There is a tourist information center (open only in season). Surely you find good advice and recommend a trip to Wilhelmina's Stone and Marian prospect.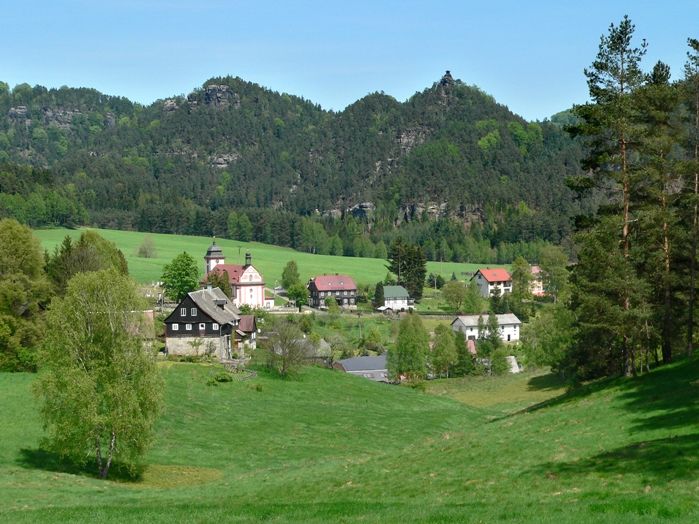 Kyjov valley
River Krinice, forest, a lot of fauna and flora. Lovely trip up and down.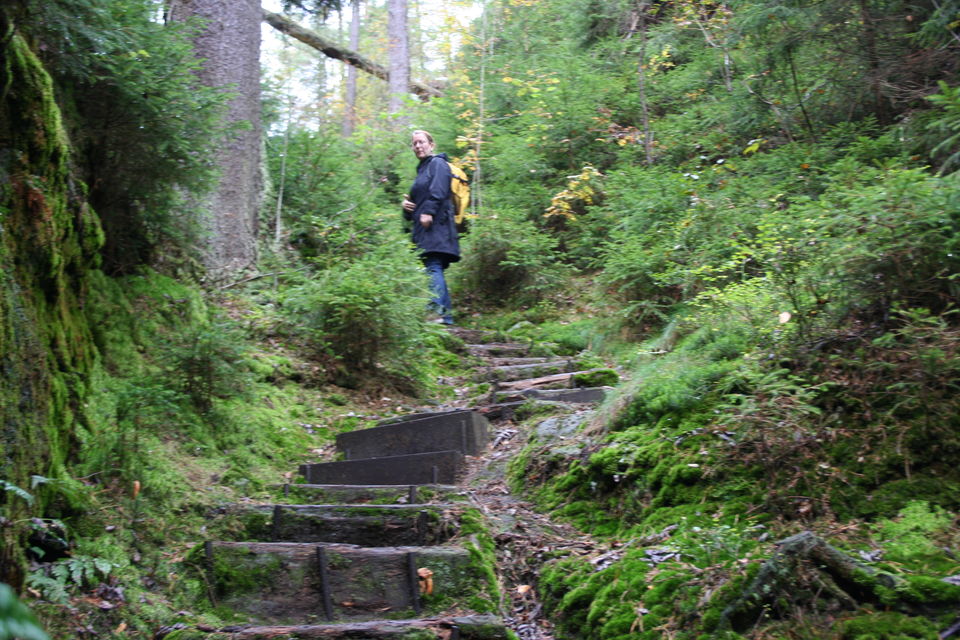 The weather you can find in webcam here: http://bohemian-switzerland.cz/webcam