Himachal Pradesh beholds astonishing diversity, every journey in this state will linger in your mind even long after you've left this state. Himachal is known for its spectacularly diverse culture, here the number of deities are worshipped in diverse ways endeavoring the charm of cultural innocence. Himachal is also referred to as "Dev Bhoomi" which literally means "Land of gods" here the local deities act as an capacitive authorities of the area showering their blessing on the people without any condition. The number of festivals are organized in Himachal from ancient times in honor of their deities. Himachal Pradesh is not only renowned for its diverse culture but is also famous for the impeccable blend of flawless architectural history and opulent beauty which cannot be delineated in words. Traveling to such places where local people themselves, who are acquainted with the place for years gives me the inside look, is something which really pounds my heart widely. Last year I traveled to many places but I was really stunned by seeking such diversity, on one hand I could witness swarming streets and on other hand crumbling forest which canopied every single mountain in this lush green splendid state. This state has lot to offer its not only known for its diversity but is also known for adventurous activities like Rafting in Kullu , ice-skating in Shimla, paragliding at Bir, and trekking in the laps of Himalayas hence we can say that this state is complete package for any bag packer who would love to explore this world closely.
Shringarishi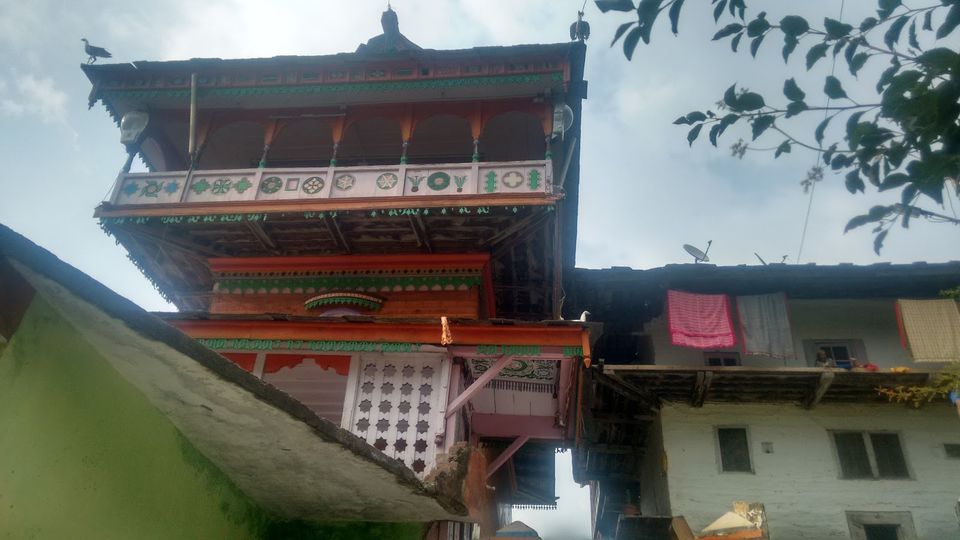 Shringa Rishi is temple situated in a village called Baggi of Banjar valley. This temple is known for its flawless architectural work and is home to a chief deity of Banjar valley. This temple is at a distance of 4km inside, from main highway to Jalori Jot and holds a great religious importance to the localities. This temple is dedicated to the rishi Shringa who was son of Rishi Vibhandak, this temple is only accessible during the months of April to November and rest of the year it is inaccessible due to thick snow canopied over the valley. The road to Shringa Rishi is completely motarble or one can even stop the vehicle near the base and can trek for 15 minutes to reach this temple.
The beauty of this temple lies in the peace and cultural innocence of the place which inspires you at every single step you climb on the staircase of this temple. The local pujari recommended us to visit this place during the month of May when number of pilgrims across Himachal come here to this place for the blessings of Shringa Rishi. The beauty of this temple lies in the adorable creation in pahari style with four roofs. Shringa Rishi temple adorns as beautiful jewel in the Baggi village with intense history and the wooden work is worth visit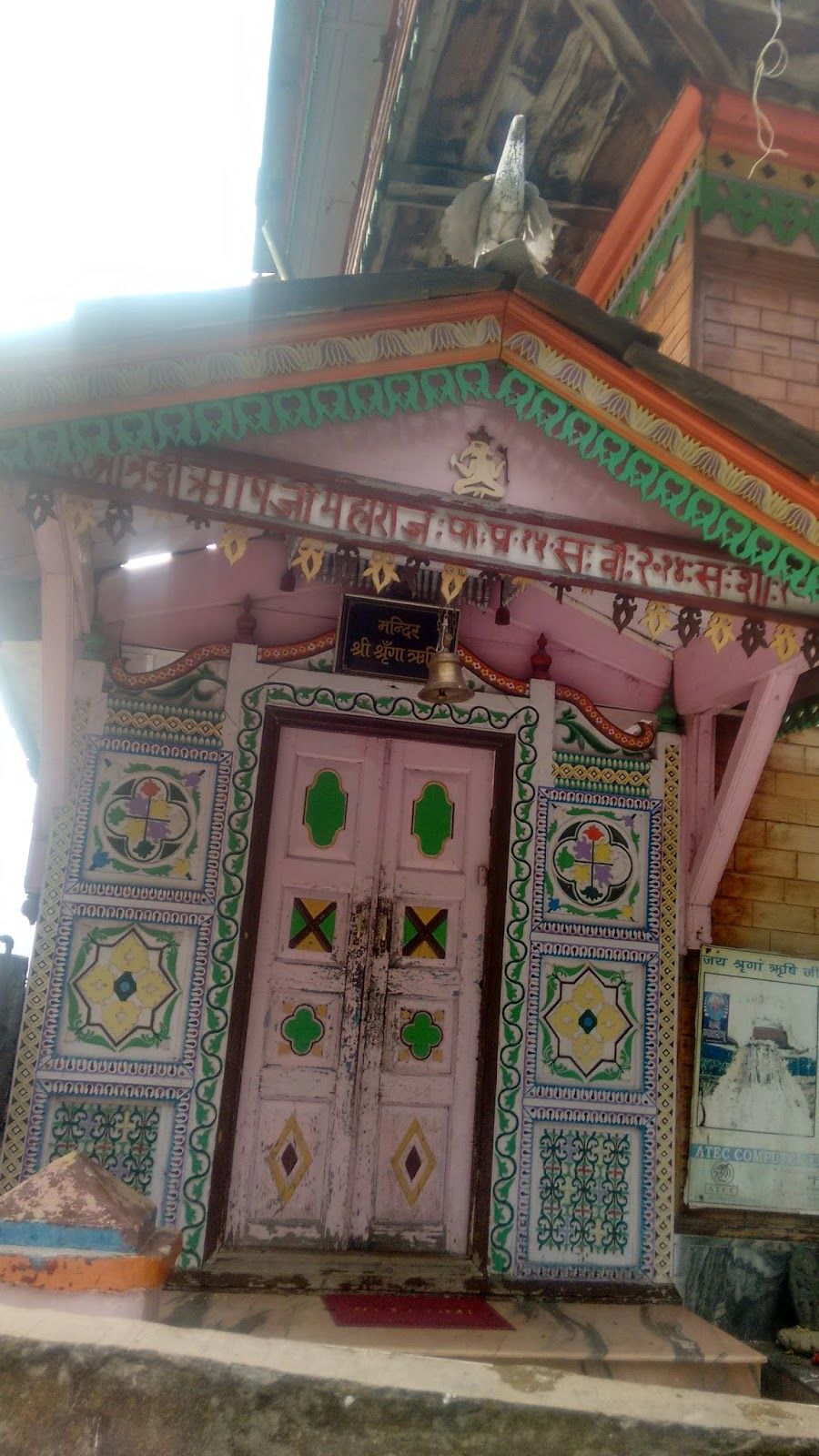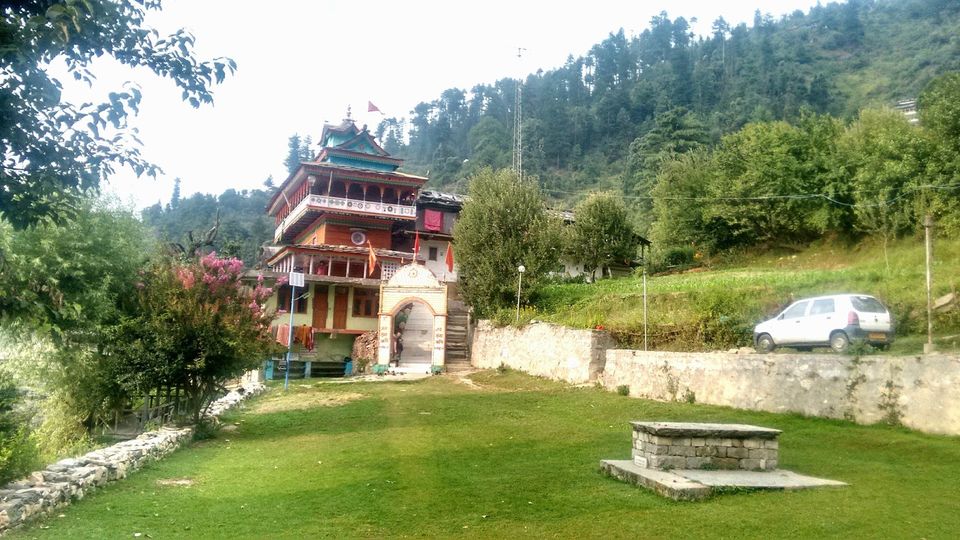 How to reach and what to do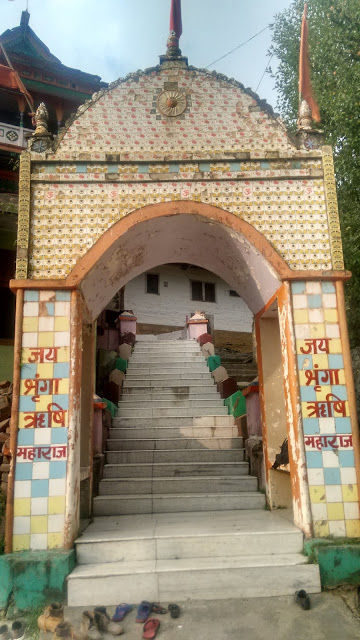 Shringa Rishi temple can be accessed by both Shimla as well as Kullu depending upon one's current location. Roads are completely motarble but not in that good condition. The condition of roads is pretty good if one is trying to access this temple from Kullu but if you are following the alternate path that is from Shimla it may cause you some problem because of un-metaled road. If you start your journey from Kullu district you are going to witness places like Banjar>>>Ghiyagi>>>>Shoja>>>>Baggi and if you are following an alternate path then your route is going to be Shimla<<<Luhri<<<Ani<<<<Baggi.Car of any echleon can be driven to this destination. This temple is impeccable blend of architectural flawness and opulent beauty hence trip to shringa rishi will become part of your eternal memories. It is also believed by the localities that every wish is fulfilled here, if wished with pure and serene heart. The grandeur of Shringa Rishi is renonwed all over himachal and the untold stories told by the priest of the temple makes your heart pound wildly.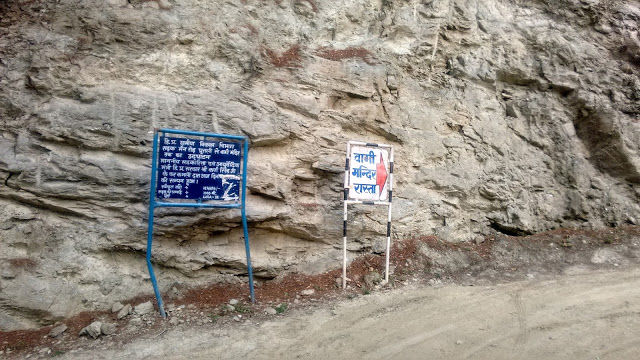 If you reach this temple you can also visit the place called Chehni Kothi which is not more than 30 minutes walk from village Baggi where Shringa Rishi is situated. Cheni kothi was once built as an defensive structures with no permanent staircase, it had a set of hanging wooden stairs to facilitate upward movenment on the towers. These towers were not only used for defensive approach but were also used for religious gathering.
Itinerary Ideas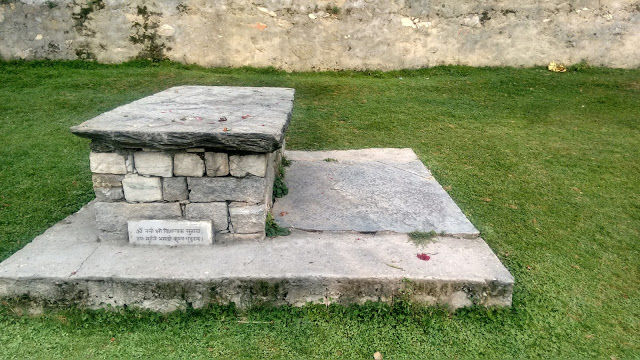 Itinerary Ideas
So if you are planning a trip to Shringa Rishi then the best time to visit this place is during the months of April-December. Rest of the year this place is inaccessible due to the heavy snow fall.

Places of interest Chani Kothi, Jalori jot can also be visited

There is availability of 2 rest house in the region one of PWD and the other of Forest department. One can plan a decent trip to this place keeping one thing in mind that Jalori pass is starting point for the number of treks in the region. Hence sometimes this region is also referred as the heaven for adventure junkies who can not control their aderaline rush.

Planning a trip on bike can also be a great idea. If one is interested in seeking the charm of offbeat India and want to witness the splendid rawness of nature then this itenary can be of great importance