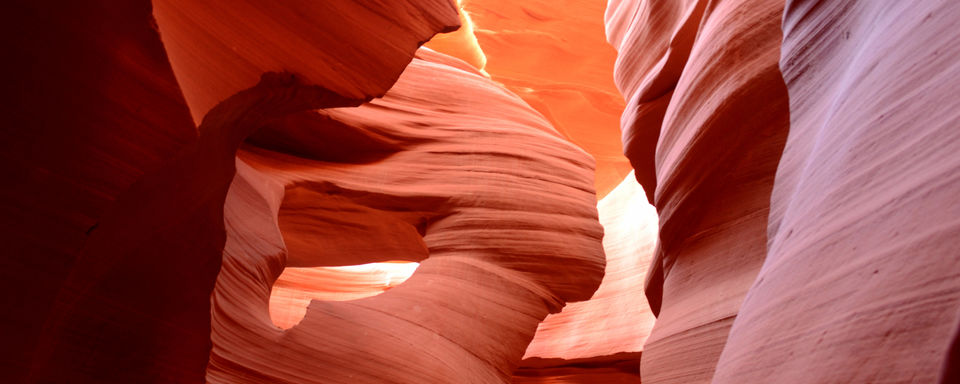 I stumbled upon some spell binding images of what looked like a piece of art. Looking further I realized these, in fact, are an artistic creation of nature and I instantly added it to my list of must visit places.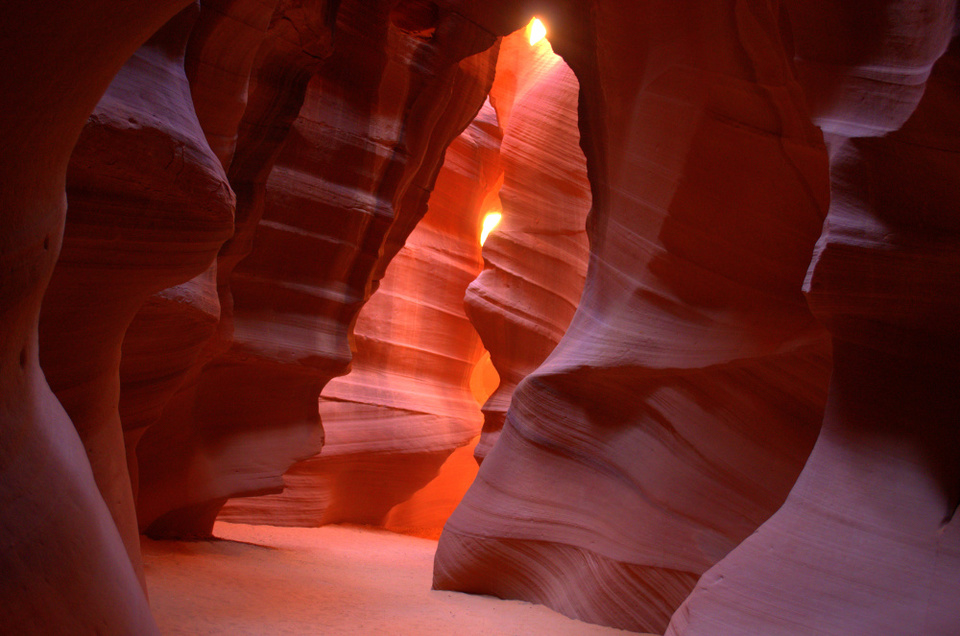 Antelope canyons are one of the most beautiful, naturally formed canyons. Unlike other canyons in the diverse landscape of US that are huge and vast, the Antelope canyons or slot canyons, are small, narrow but deep passageways of spiral rocks.
The slot canyons were formed by the erosion of sandstone, mostly due to flash floods.The hues and patterns of formation makes it an excellent subject for photography.There are two slot canyons in this area, upper and lower canyons, of which the lower one is below the ground level and a makeshift ladder is installed to climb down.
A little over 4 hours drive from Las Vegas, the Antelope canyons in Page (Arizona) are easily accessible by road.However entry to the canyons is restricted, one must take a local authorized guide.
Few hours spent in these corridors that display nature's work of art in the form of exquisite patterns and subtle yet pleasing colors are to be remembered. The experience was made magical by local native American playing melodious tunes on his flute down in the canyon.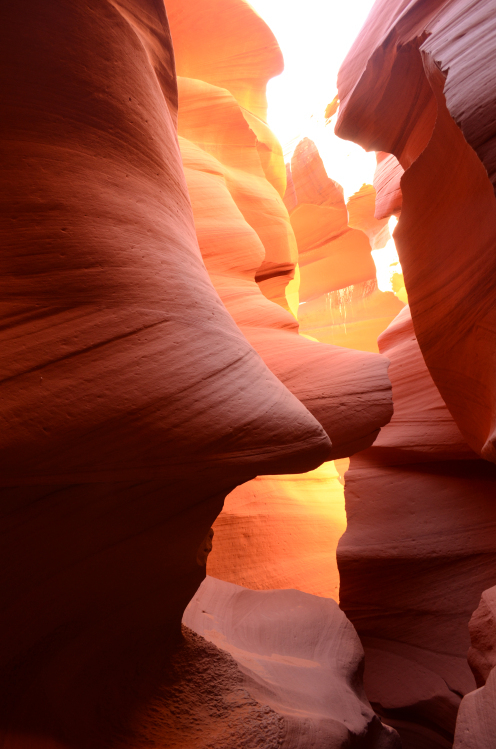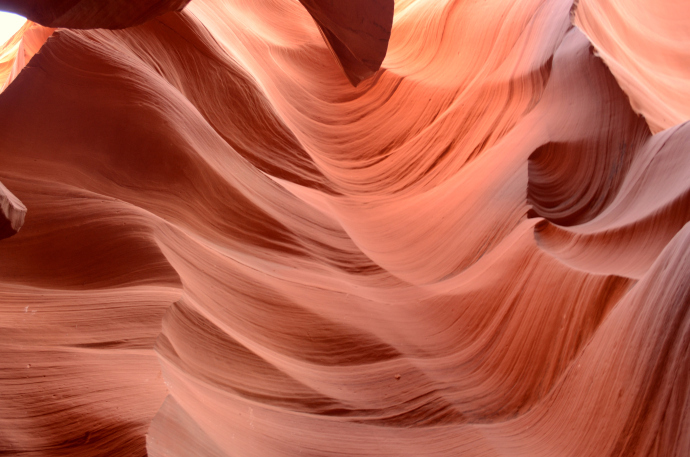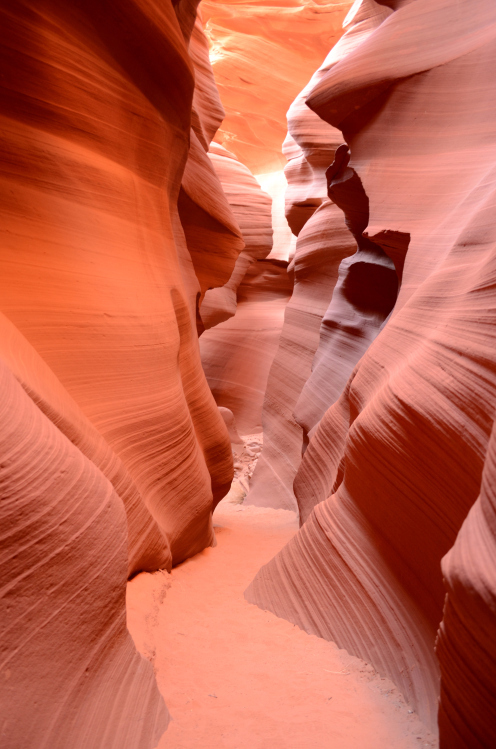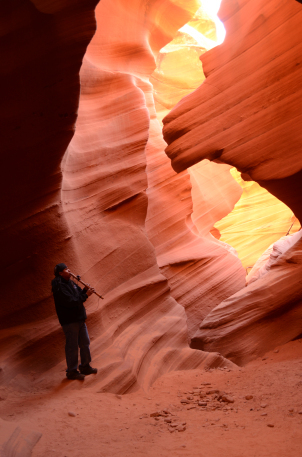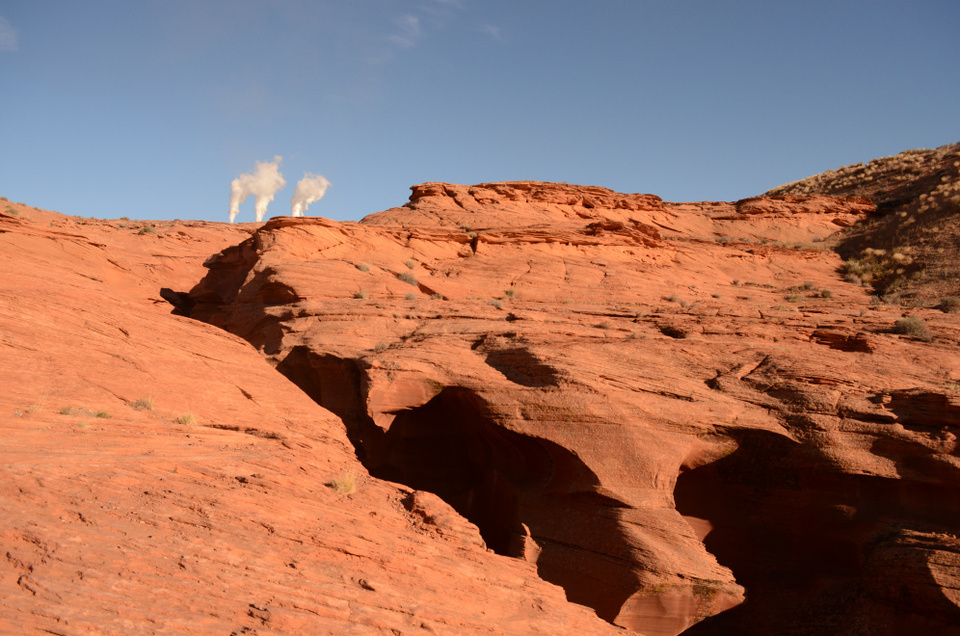 Most people who visit Vegas do visit the Grand canyon but there are many other canyons around this region which are easily accessible and not to be missed. So, next time you are in Las Vegas or Flag staff, Arizona do consider Antelope canyons and also the Horseshoe bend in Glen canyon.
Travel tips:
I did take my tripod for long exposure shots but going with the regular crowd did not work well. There are separate trips for photography enthusiasts so inquire before hand.
Keep a check on flash floods, you don't want to be down in the canyons during a flash flood.
--------------------------------------------------
More of these amazing pictures on flickr - Nature's work of art