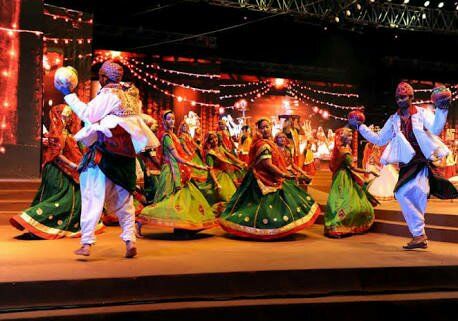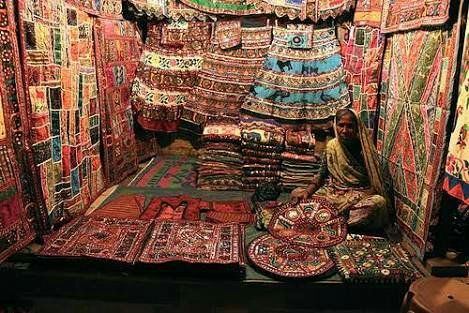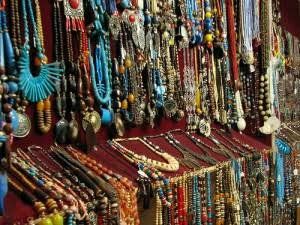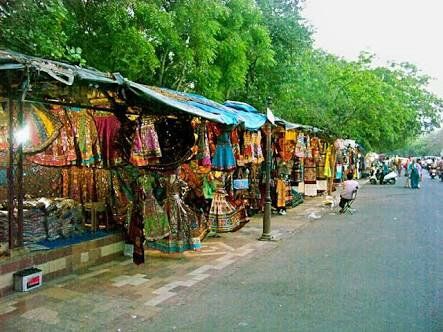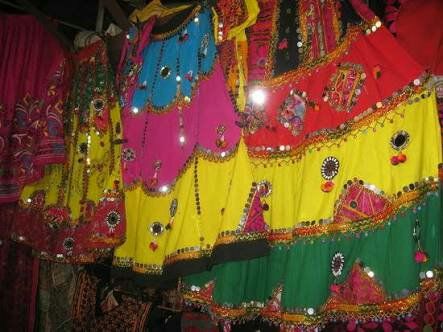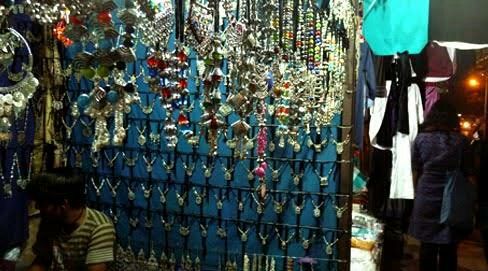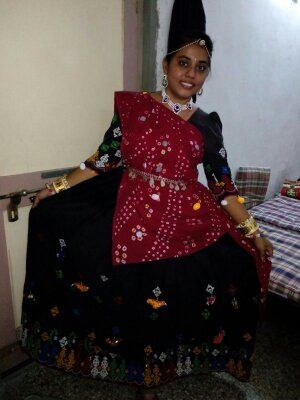 NJust as the world has its La Tomatino or The Rio carnival, we have our own majestic cultural fiesta called the festival of Navratri. It's a festival of dance, a carnival of colors and a divine odyssey of feminine power. For nine long nights during Navratri, millions of revelers across the entire state dress up in dazzling costumes and dance to the tunes of Garba and folk music.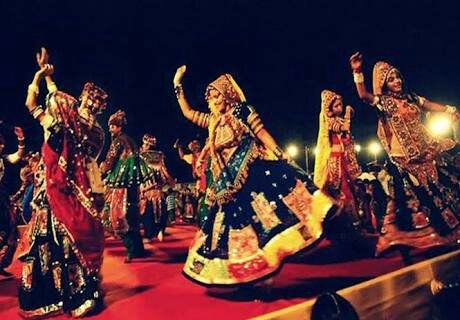 Navratri is celebrated as a Shakti parv and dedicated to devotion of Goddess Amba. The navratri commences on the first day of the bright fortnight of the lunar month of Ashwin. Devotees perform Devi puja for nine days by fasting, while the nights are celebrated performing Garba- a thousand year old traditional dance.
          In western India, particularly in Gujarat and Maharashtra navratri is celebrated with garba and dandiya raas dance. Since past few years Govt of Gujarat has been organizing the 'Navratri festival celebrations' on regular basis. Navratri is all about vivid traditional costumes, bright happy faces, beautiful ethnic jewelry and elaborately decorated garba venues.
          Although, it is celebrated all over India, nowhere is it performed with so much swag than Gujarat. From the traditional music groups to folk singers, dance troupes to DJ's and celebrity singers. Navratri is a time when you can experience the best of Gujarat's cuisine, culture, adventure, heritage shopping and other tourism related activities. Entire Gujarat turns into a tourism paradise during navratri.
          While one can enjoy the dance festival every night, short day trips can also be planned adding to the fun factor.