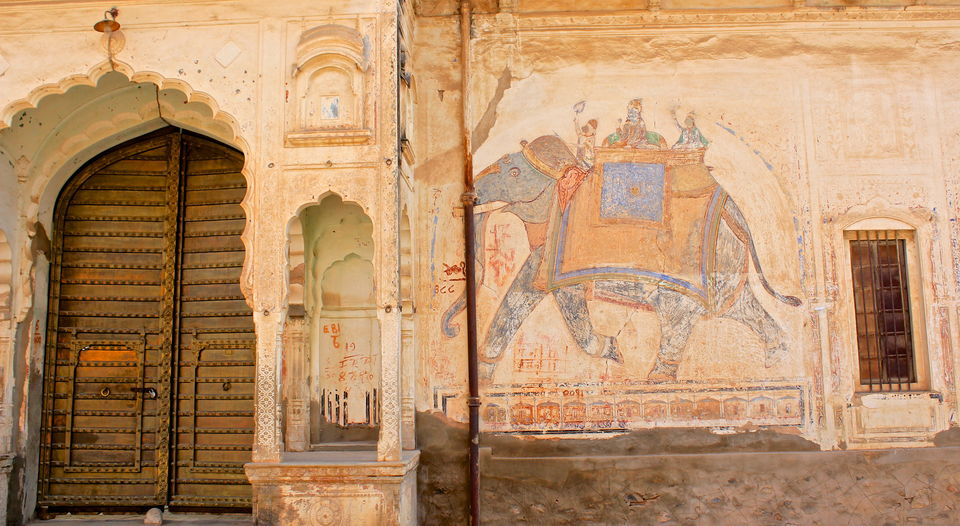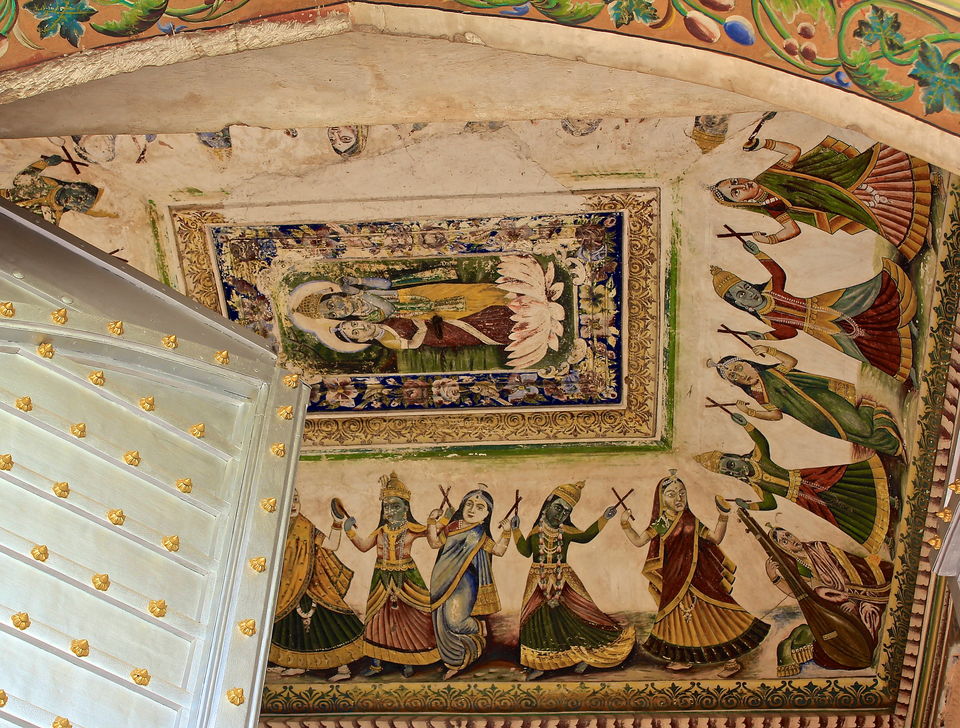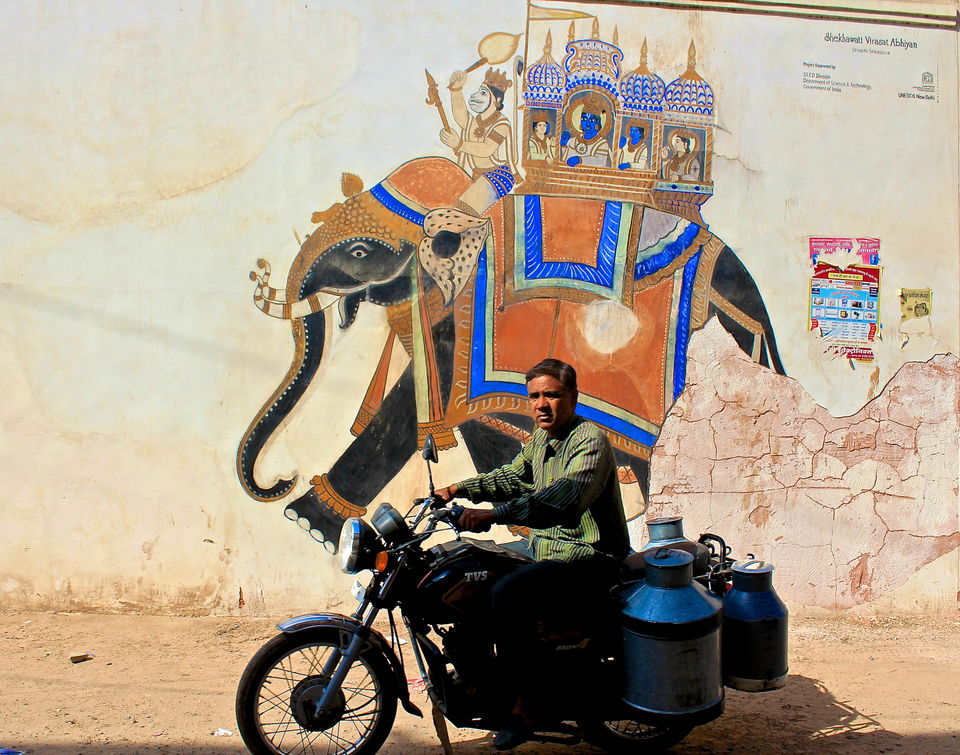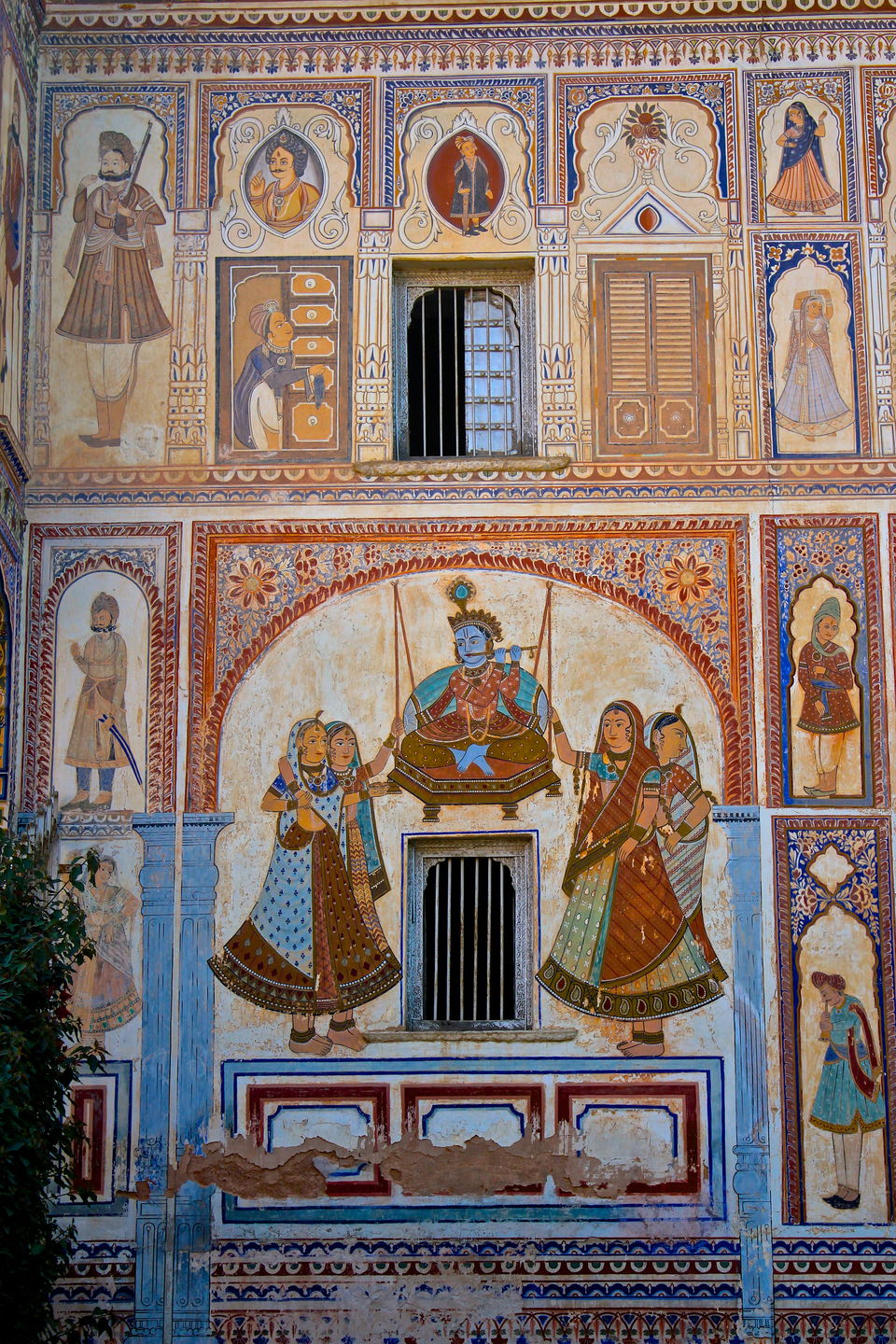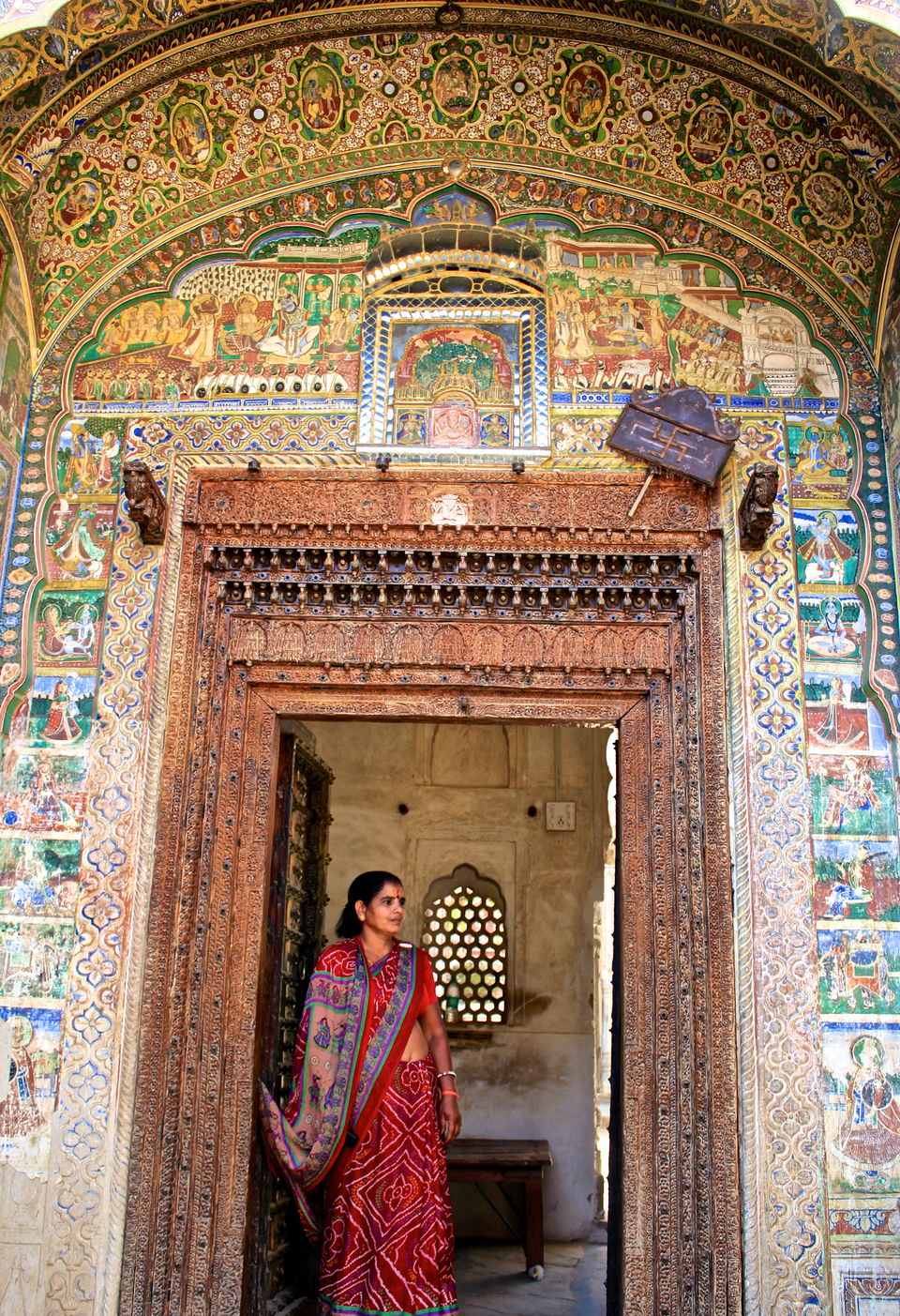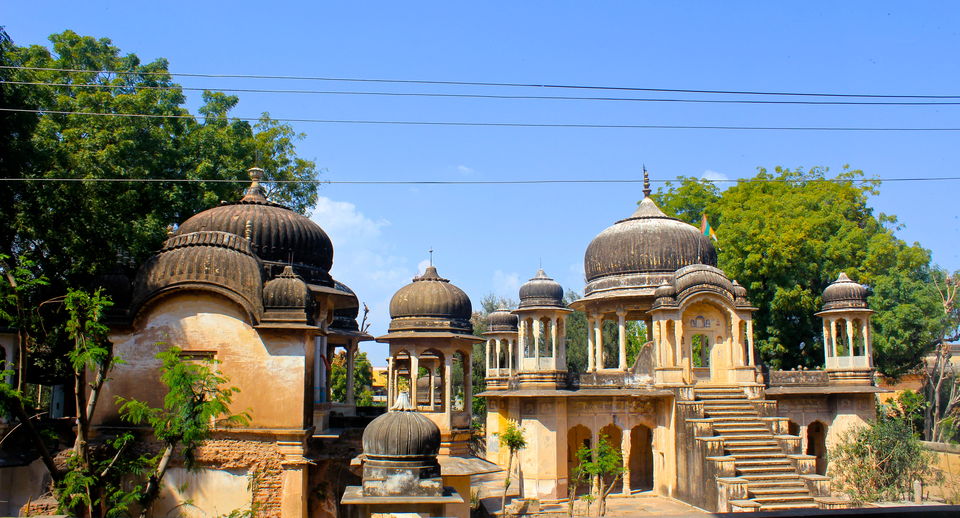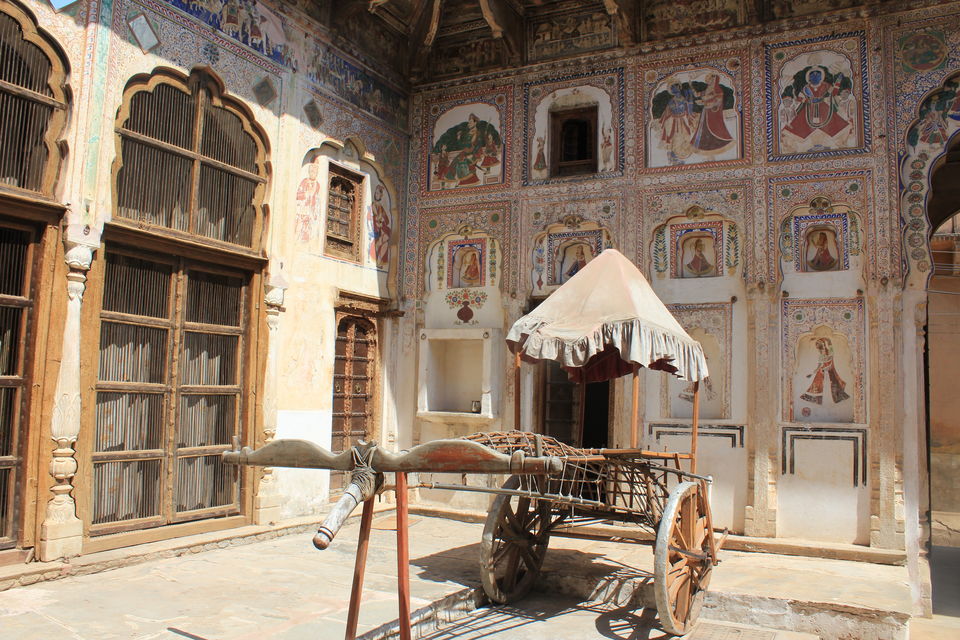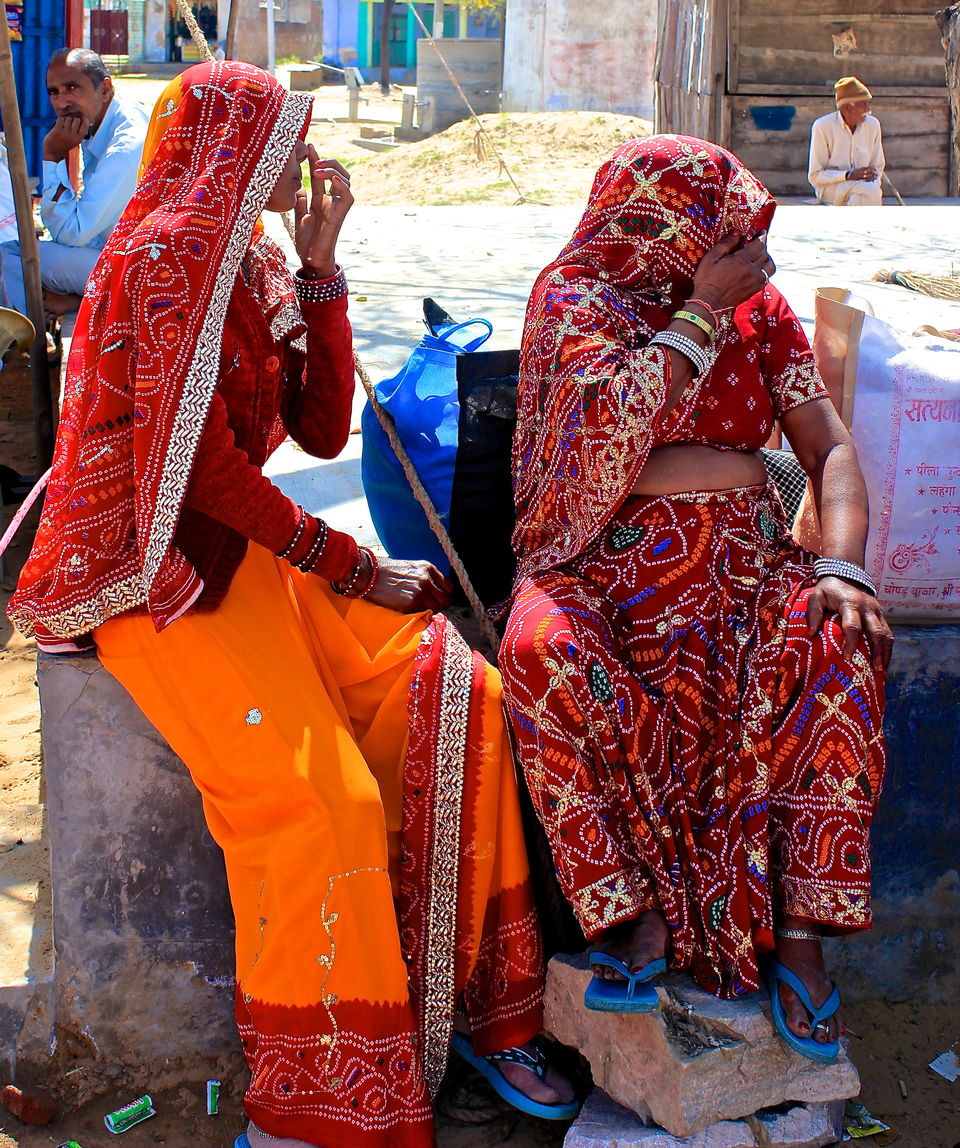 I hail from Rajasthan, but that's not the only reason why I love going there.  The bright pagdis, the kachoris and the daal-baatis, the palaces and forts, the warmth of the locals, the colourful culture – or lets say everything about Rajasthan fascinates me.  Popular places like Jaipur, Jodhpur, Jaisalmer and Udaipur have attracted a lot of visitors, and rightfully so.  But this year, I ended up spending three days in a small town called Nawalgarh, which turned out to be a hidden jewel in the rich heritage of Rajasthan.
I landed up in Nawalgarh more by chance than plan, as I was travelling with a cousin who belonged to Nawalgarh and promised free accommodation if we went there.  Soon I realised this trip would be special, as the free accommodation turned out to be a beautiful old Haveli, with a huge chowk in the center and a rooftop overlooking the fort!  I was looking forward to more now.
Our mornings began with a yoga session on the rooftop in the company of the chirping birds.  We then explored the town on foot, as Nawalgarh is a small compact town, with narrow lanes and everything at walkable distance.  A palace hotel, heritage restaurants, a fort, a huge Shiv temple and a colourful local bazaar, Nawalgarh offered a lot more than I expected. 
The highlight of this town, however, is the ancient havelis with beautiful frescoes and elaborate architecture. We were simply awed by the beautiful paintings of gods, kings and elephants on the havelis, some of which narrated traditional legends and stories through art.  There are several such beautiful havelis such as, Parusrampuria Haveli, Aath Haveli, Chhauchharia Haveli, Moorarka Haveli and Geevrajka Haveli, most of which had no occupants. Some of the havelis such as Roop Niwas and Grand Haveli are converted to beautiful heritage properties with royal interiors, warm hospitality and lip-smacking food.  A couple of havelis were also turned to museums, which house paintings and old wedding costumes from different communities.
We also did some local shopping and ate kachoris and kulfis while walking through the bazaar.  Our dinners would always be the delicious food prepared by Chukki, the sweet and chatty caretaker at our haveli. Our nights included lying down under the stars on the rooftop, with the folk songs by locals filling the air.  Overall, I think a couple of days in Nawalgarh were absolutely worth it because it gave us enough things to see during the day, with enough time to unwind and enjoy the Rajasthani hospitality in the evenings. Located about 3-3.5 hrs away from Jaipur by road, Nawalgarh promises to be a sweet addition to your Rajasthan plan, especially if you are spending a few days in and around Jaipur.