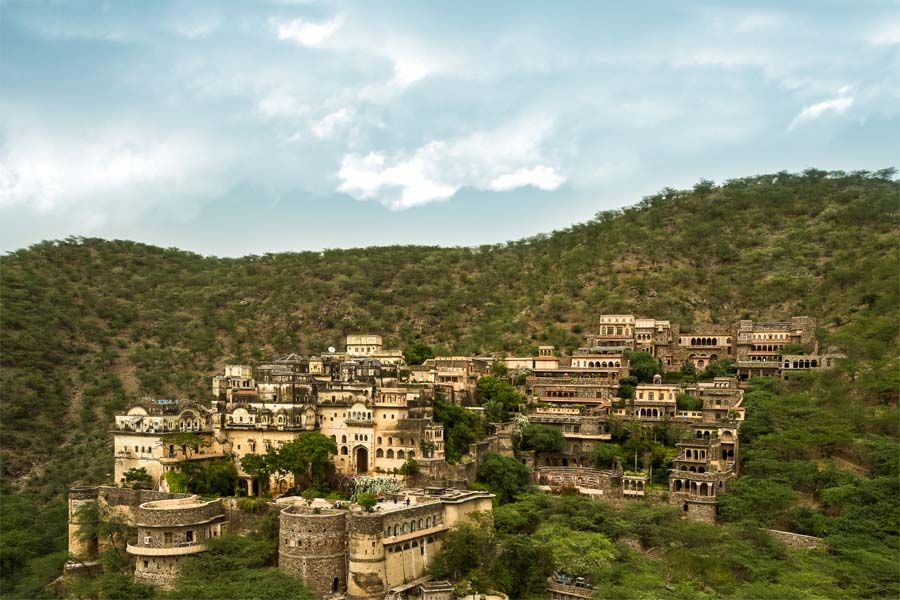 Recently visited Neemrana Fort Palace and was amazed to see how beautiful Neemrana Fort Palace could be during the evening time.This was my third visit here and  probably the best one. I had been there before but I didn't realize how wonderfully this place is maintained.
I went there on a Saturday evening and they had organized some local Rajasthani singers and dancers. After watching them sing and dance on this beautiful evening, I was lost in the ancient times, thinking about how these Maharaja's might have lived in these Palaces. The delicious continental dishes and some Rajasthani folk music running in the background was an experience to add to.
People from all around the globe visit this place and whenever I went there, I have seen more of foreigners here than local people. A lot's Japanese people also visit here as many Japanese people live in Neemrana area due to many manufacturing units which are coming up in Neemrana. The stay in Neemrana Fort is worth experiencing it.
What to do in Neemrana Fort?
You can expect zipping, a bit of trekking, swimming, camel ride, vintage car ride.
How to reach Neemrana Fort?
By Road: Neemrana Fort Palace is located in Neemrana, Rajasthan on National Highway-8,  which is around 2 hours drive from Delhi towards Jaipur.
By Train: Nearest railway station is in Rewari which is around 45 minutes driver from Neemrana, after which you can get here by a private taxi.