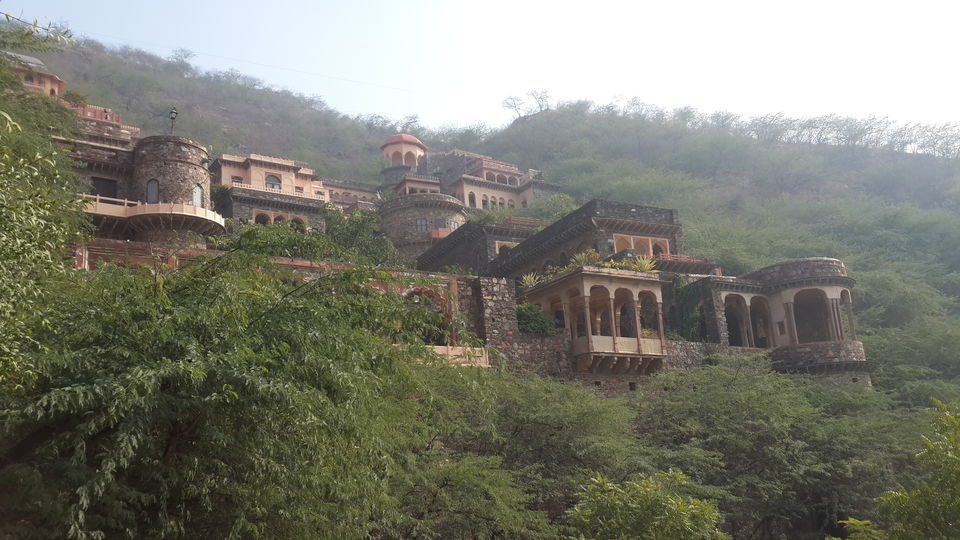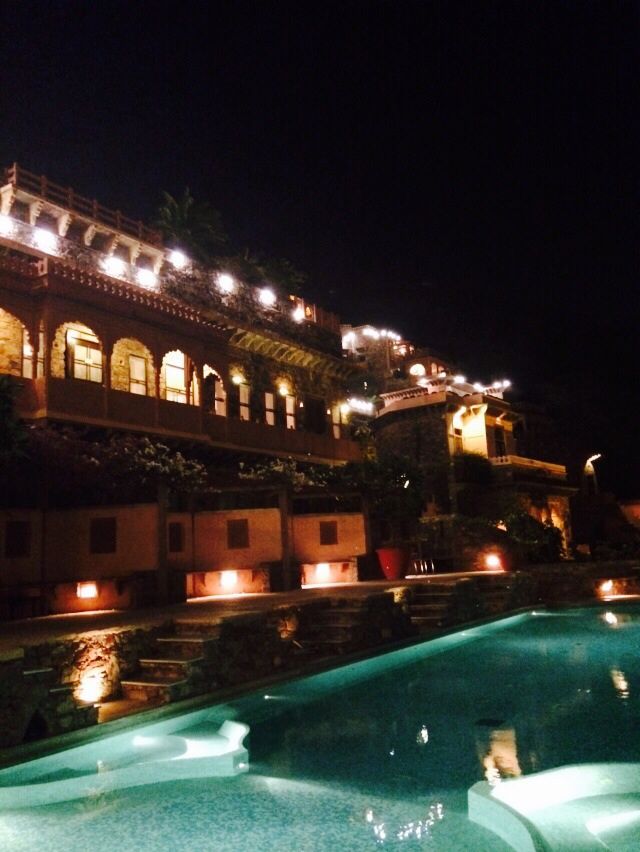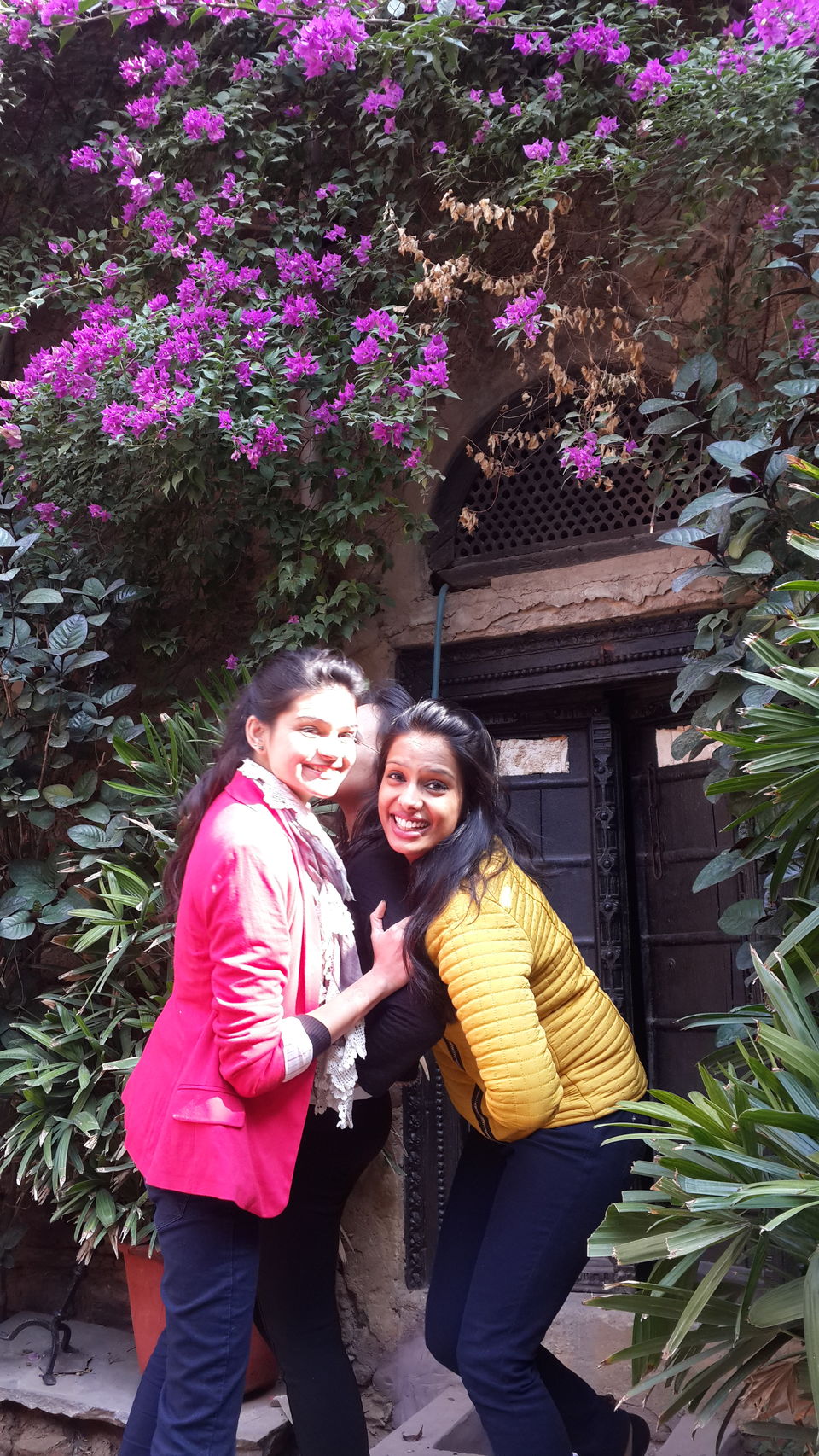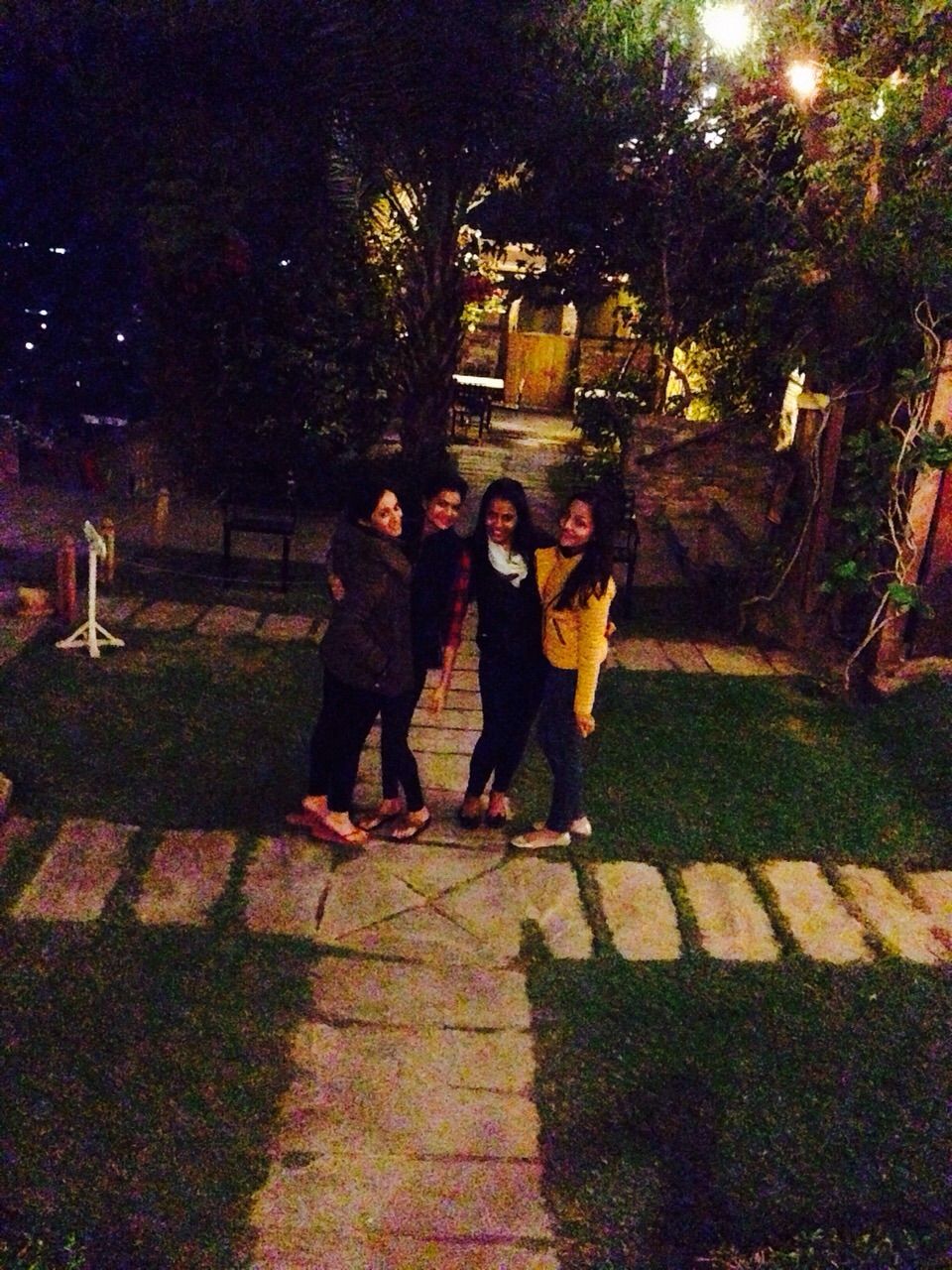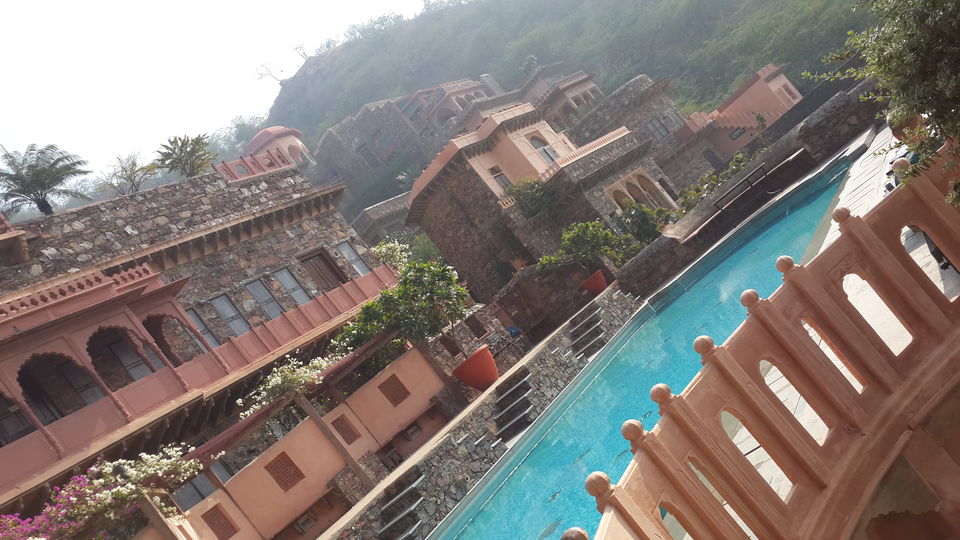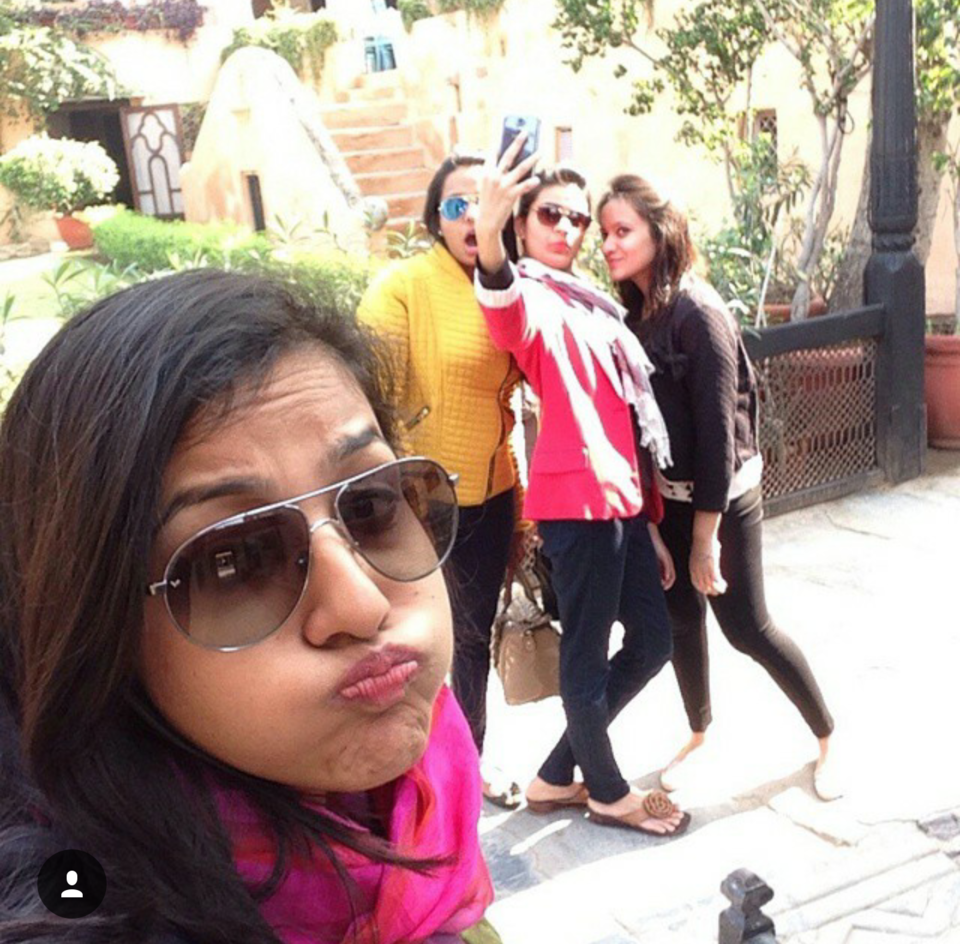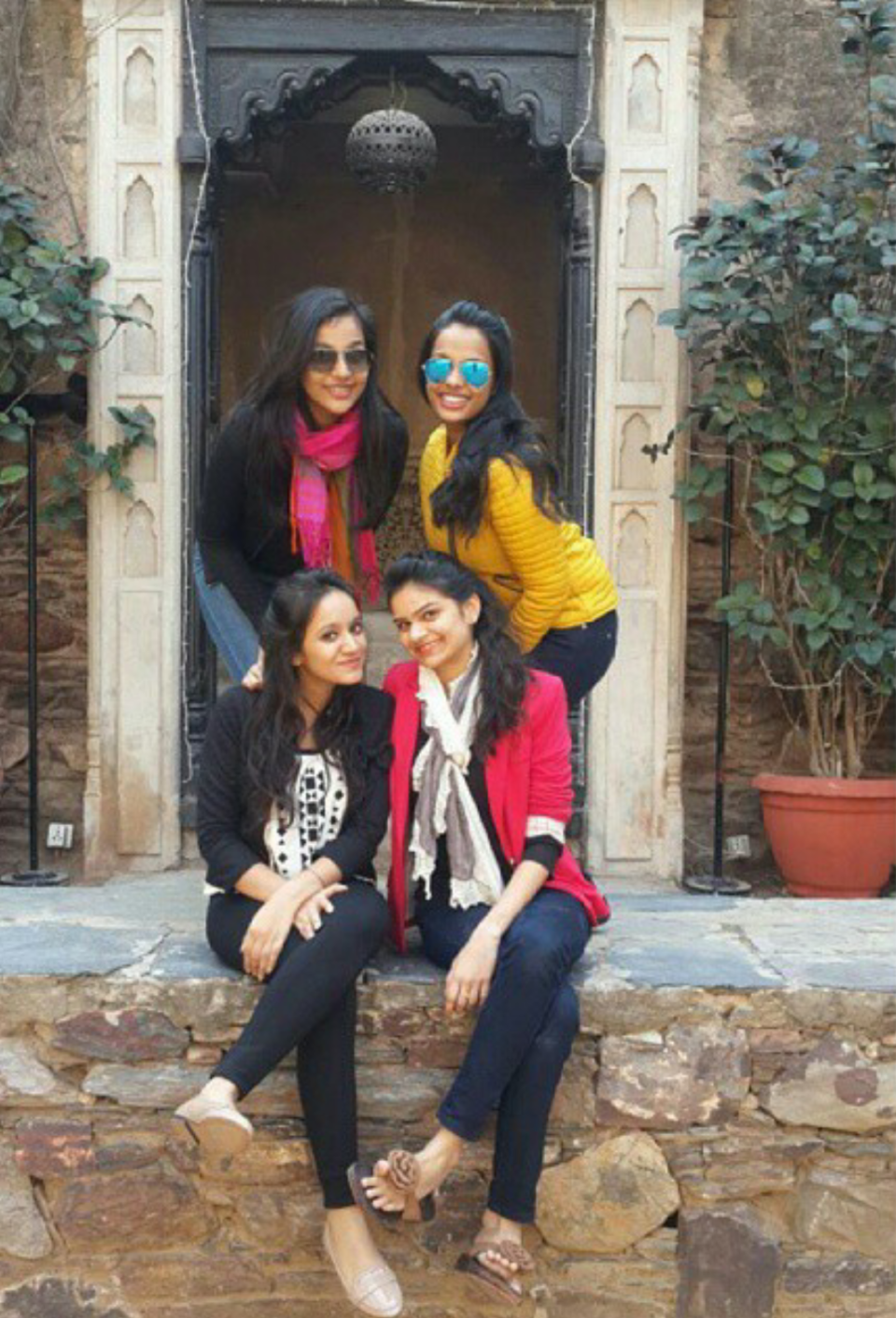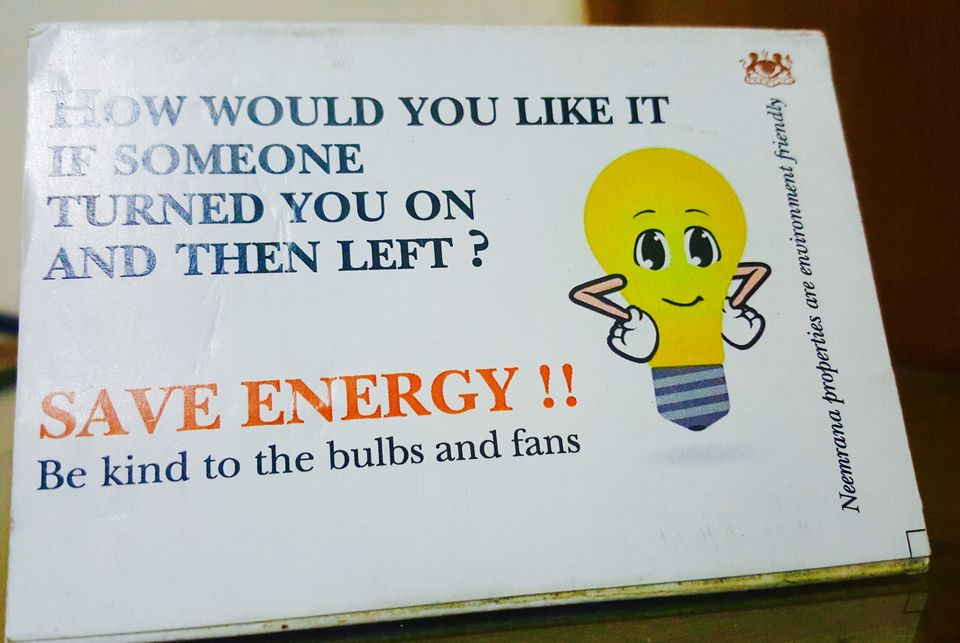 My friends came to Delhi (from Bombay, Surat and Calcutta) and they didn't want to roam around malls or over crowded streets of Delhi, we just wanted to enjoy a peaceful time with  each other ….
So we planned a 2 Day stay at Neemrana … All 3 of them had no clue how it's going to be …. they had not heard of it and didn't even bother to look up on google. 
So we are 4 of us .. in a car … driving on NH #8…. (around 2 hrs) with headache and sleeplessness because of last night's over drinking …. we than reached NEEMRANA …. 
We went nuts at the 1st sight of it …(Delicately speaking- we were mesmerized by its beauty and grandness) …. we were running wildly everywhere… a man escorted us to our rooms, they even gave us complimentary tea which is ideally to be paid for … and then we have just been roaming, dancing, talking, singing …. headed for snacks and some wine, danced with the rajasthani dancers, had dinner…. The whole palace lights up at night and it is one hell of a sight with an extremely calm and serene vibes.. and to sum it up- it was a magical evening with best of friends…
Historically, it is built since 1464 by the descendants of PrithviRaj Chauhan … In 1947, Raja Rajinder Singh moved out of Neemrana and wanted to sell of his palace but there were no takers. In 1986 (after 39 yrs), It was acquired by Neemrana and began restoration; which is worth appreciating. Today it has more than 71 suites, 2 pools, health and ayurvedic spa centers, gift shops, amphi theater, salon, restaurants and is one of the best heritage resorts in the country.… or I should rather say the world …
A place (or palace) like this … they lived by their theme of royal rajasthani culture… rooms were good … but Neemrana isn't about 5 star rooms or the great palace… It's an experience … a beautiful one indeed…
If you are a history buff, an architecture appreciator, enjoys royalty, a peace lover or a traveller … This is for you …