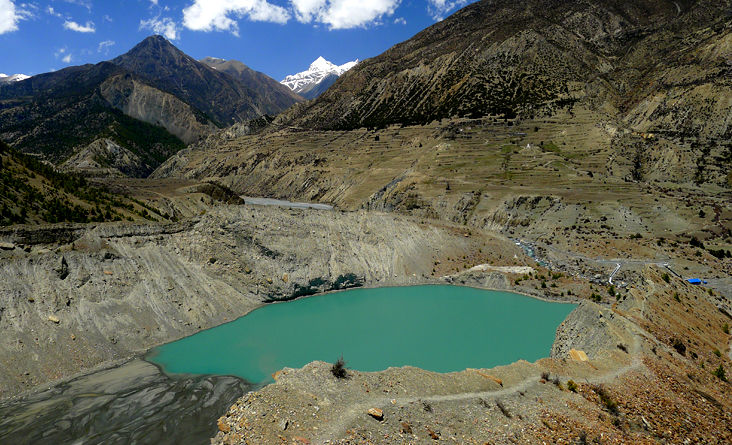 Monsoon trekking in Nepal is most popular Annapurna Circuit short and suit Rainshadow trekking in Nepal which is preferable during the month of June July & August. Nepal monsoon treks provide you with an opportunity to feel the real diversification of Nepal with a geography and climates. During summer you can enjoy a hike to summer trekking very much with green valley circuit and waterfalls on the way to Annapurna Circuit. Mainly a nature lover can always make it as circuit destination of trekking year round. The primary trekking season in the Himalaya fall in the spring when the weather is favourable Because of the unique geographically, the landscape and climate of Nepal, the Trekking is possible to all the year around in Nepal. Trekking in summer in Nepal is a blessing for the photographer as the higher valleys and Pasture blossom with flowers and lush vegetation making this the perfect time to capture Nepal in all its beautiful nature. Nepal's Summer trekking months are normally clear from morning until afternoon time and all the hills are breathing with blooming wildflowers like premolar, magnolia and other colourful wildflowers and spectacular views of the Annapurna mountain range with snow-capped.
During the summer monsoon season, you can trek in the rain shadow areas on the north side of the Himalayas in areas such as Upper Mustang, Upper Manang, Annapurna circuit, (Annapurna and Narphu region) and Dolpo. Mustang and Dolpo trekking regions are restricted trek area of Nepal and this part of trekking region is normally not affected by the monsoon in summer due to its geographical location since this region lies at rain shadow area, close to Tibet region. The Annapurna region in north-central Nepal also receives appreciably less rain than other parts of the country during the summer months and low-altitude, short treks in this region are recommended. Summer trekking is also a great time of year to visit Nepal when you will find trails and villages have few trekkers and you can enjoy the isolation and magnificence of the mountains without any crowds. We suggest you bring insect repellents are strictly necessary for summer trekking in Nepal
Itinerary:
Changes to the itinerary, Monsoon trek is organised in advance as per the set itinerary, however, it may become necessary to make an adjustment/alteration due to unforeseen/unplanned circumstances. If possible, you will be advised of such changes (except minor changes) before the commencement of trek/tour. Alternations to itinerary could occur due to changed weather/environmental conditions, accident, sickness, civil unrest and areas deemed off-limits by security forces. While on trek/tour your guide has full responsibility to take the appropriate action he/she deem necessary.
day to day itinerary details here http://www.nepalindependentguide.com/tripDetail/145-Monsoon-trekking-in-Nepal.html#undefined2