Being a corporate junkie, I always crave for long weekends so that I shall explore more beautiful places across the world. It was my Independence Day long weekend, when I decided to make a plan for Nepal with few of my friends. Booked our tickets from Delhi to Kathmandu and we were all set to fly.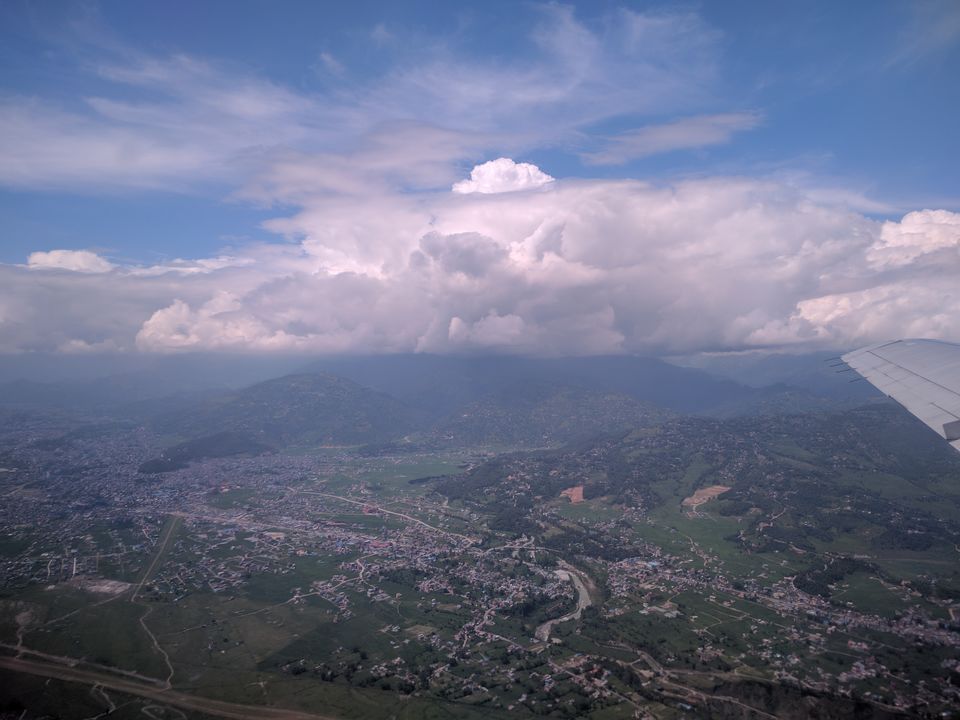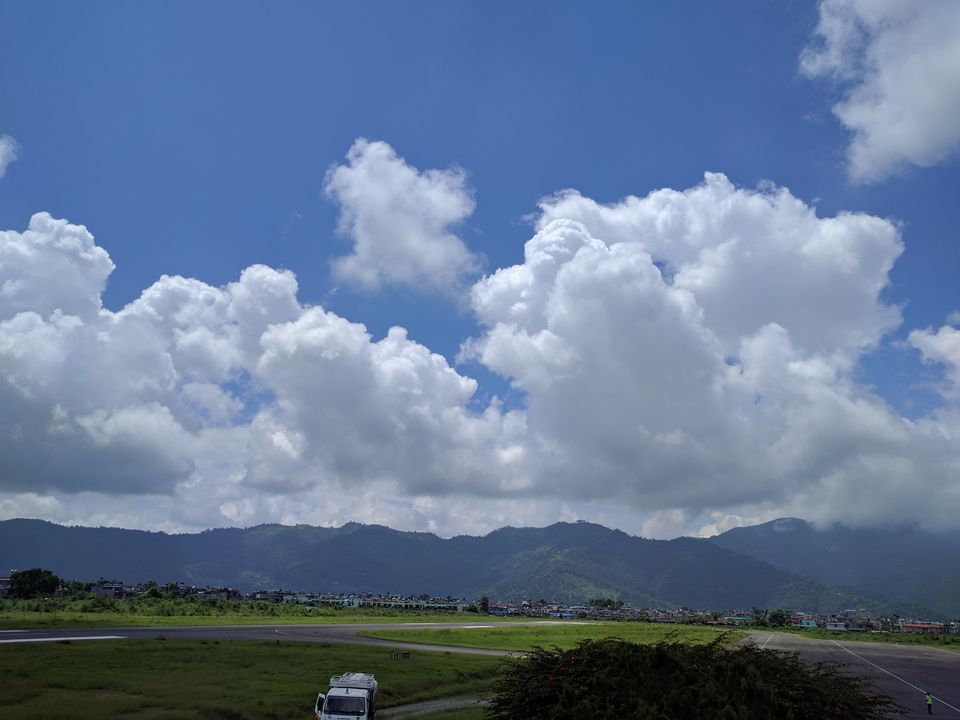 The moment we landed in Nepal, I could see the change in landscape and it was surely one exquisite sight. And off course the kick start of our Nepal expedition.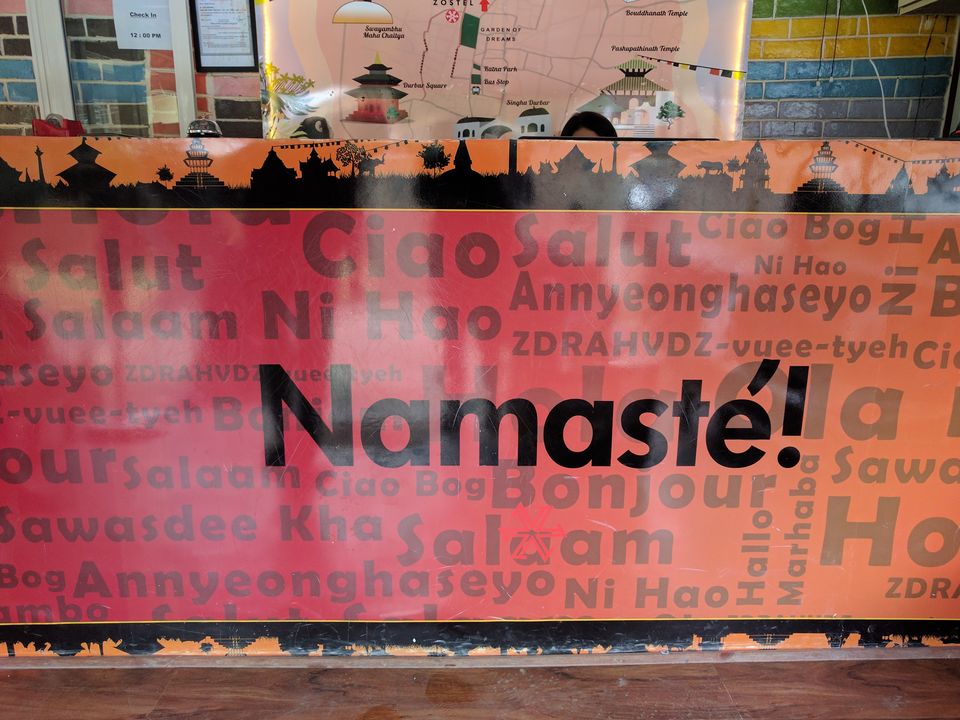 Our stay was pre-booked at Zostel Kathmandu nearby Thamel chowk.
Kathmandu is the capital city of Nepal and the most crowded one. You should be prepared to walk for most of the time.....as here the streets are slender and it's not always convenient to take a taxi for a shorter distance (though its easily available with bargain). Here you will see a perfect amalgamation of history & modern era. Now what all you can do in Kathmandu:-
Rock Music
Yeah yeah yeah..... I would have started with something else but this is something I cannot stop gushing about. Kathamandu has a very great taste of rock music and you will find many pubs and rock bars playing live music. The 2 which I could experience here are: Purple Haze Bar & Ace Pub.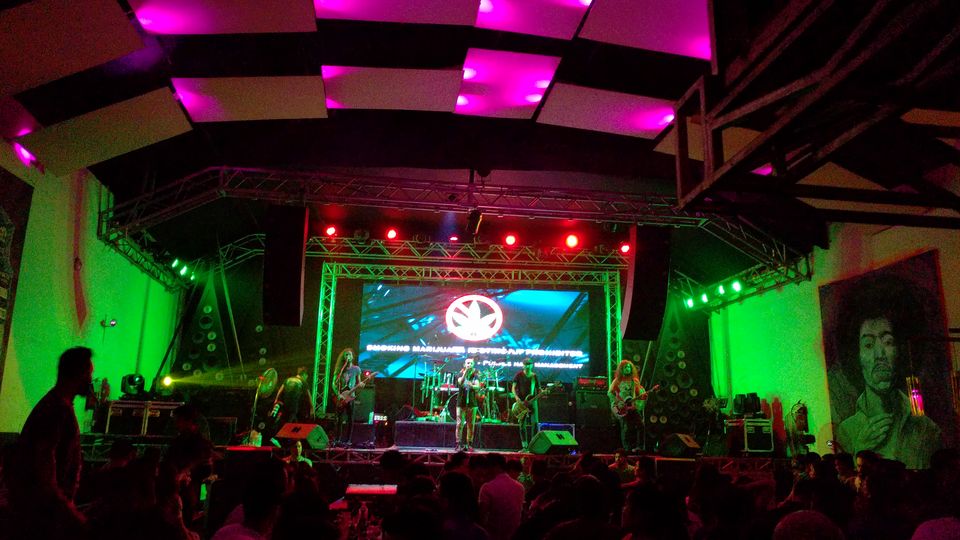 They both were different from each other. Purple Haze's set up was like a huge concert stage and you will seriously need to be there by 7ish so that you can get a seat. Ambience was so sparkling and swanky that one will not like to leave from there. Ace Bar on the other side was small cosy bar with some guys playing nice music marvellously. They were playing music in Hindi, Nepalese n Engligh.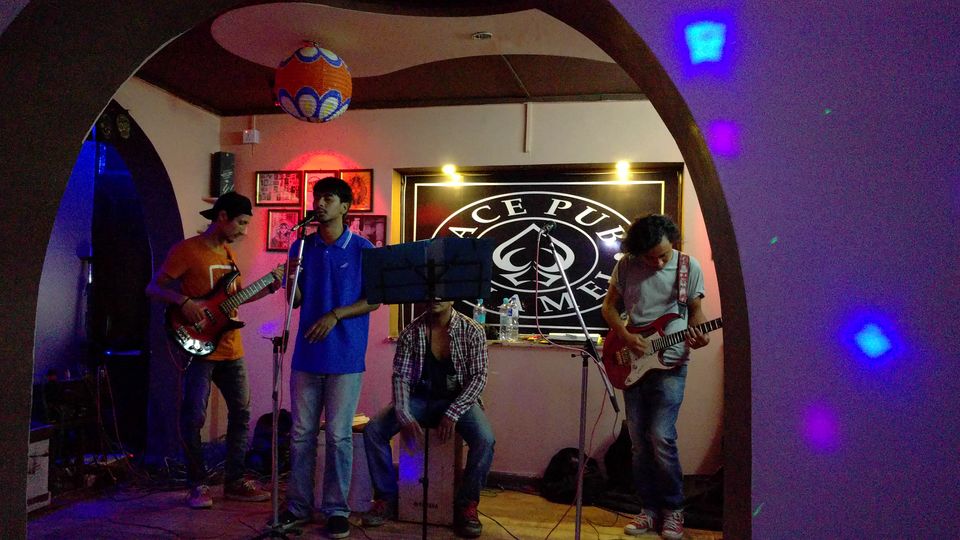 Some Sight-seeing
In Kathmandu, one can go to:
1. Durbar Square (UNESCO World Heritage Site)
2. Boudhnath Stupa
3. Swayambhu Stupa (get ready to climb few steps to get the top view of whole city)
4. Pashupatinath- Dedicated to lord Shiva, Pashupatinath is the oldest & the most popular temple in Nepal. Also its a UNESCO World Heritage site. Must visit when in Nepal. Please note: photography is restricted once you step in towards the main entrance of the temple.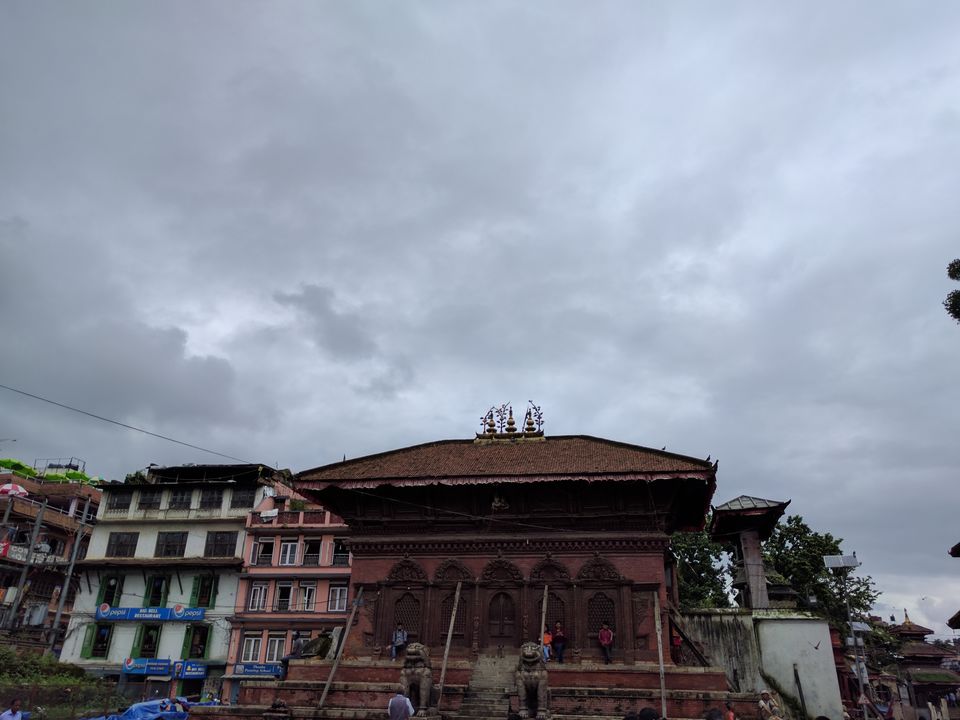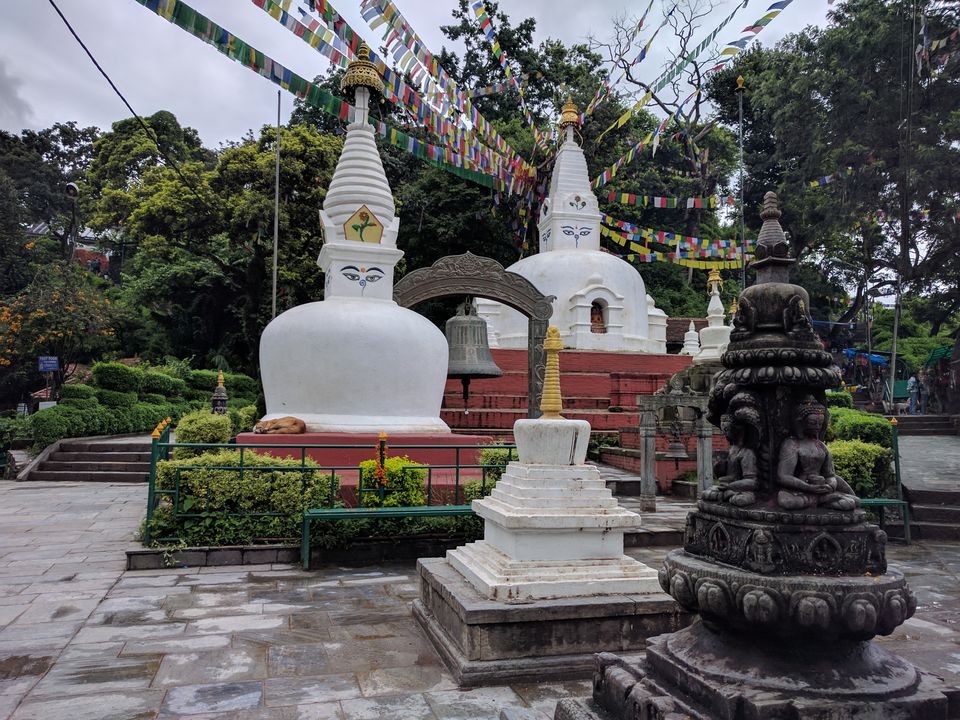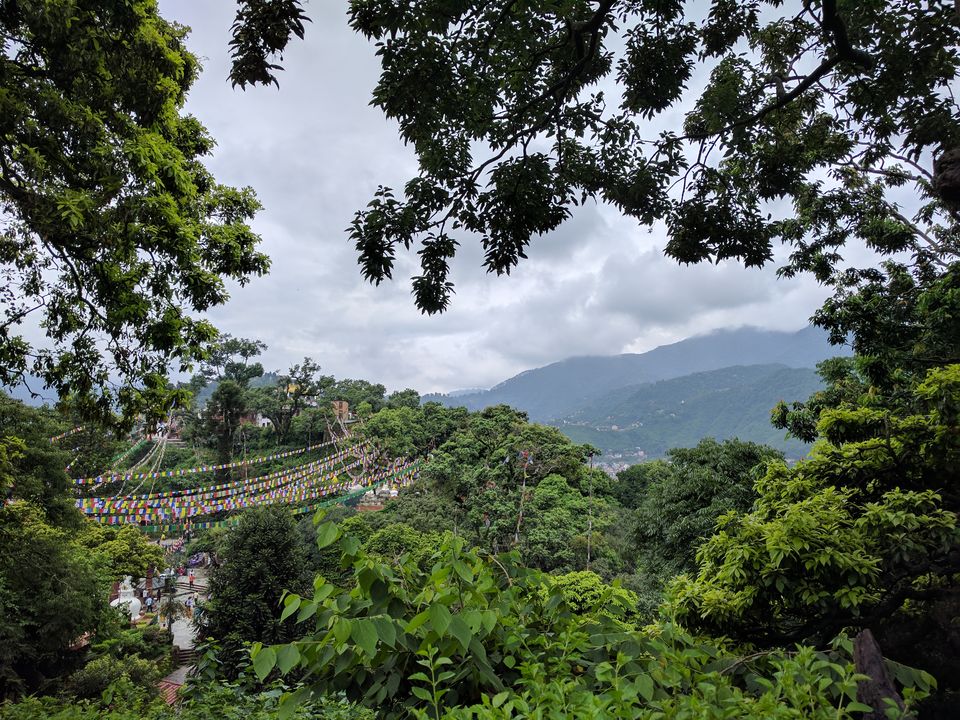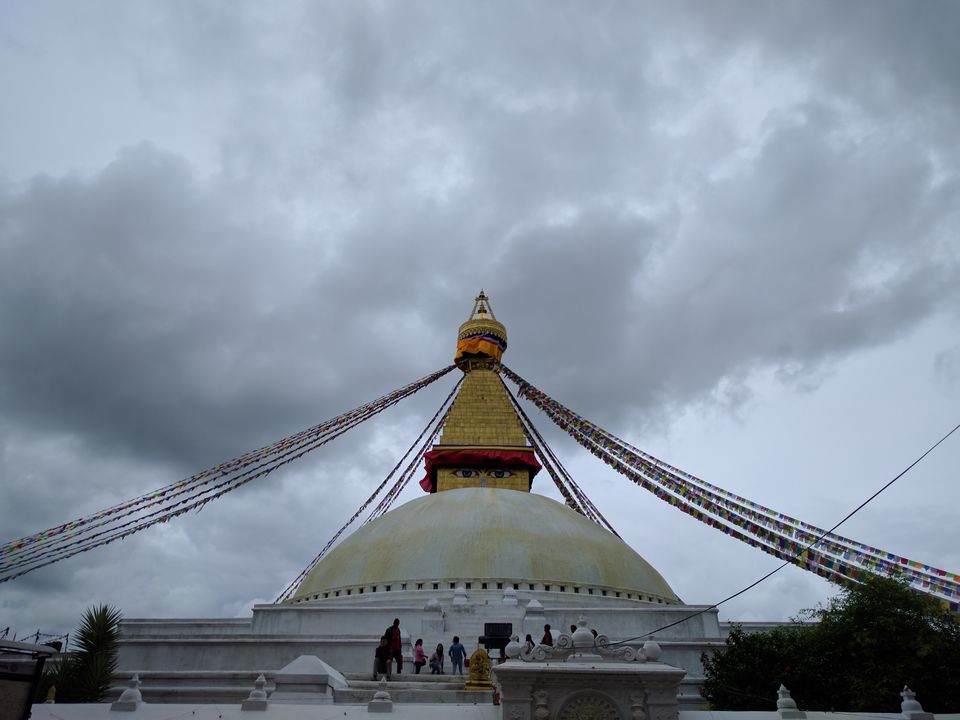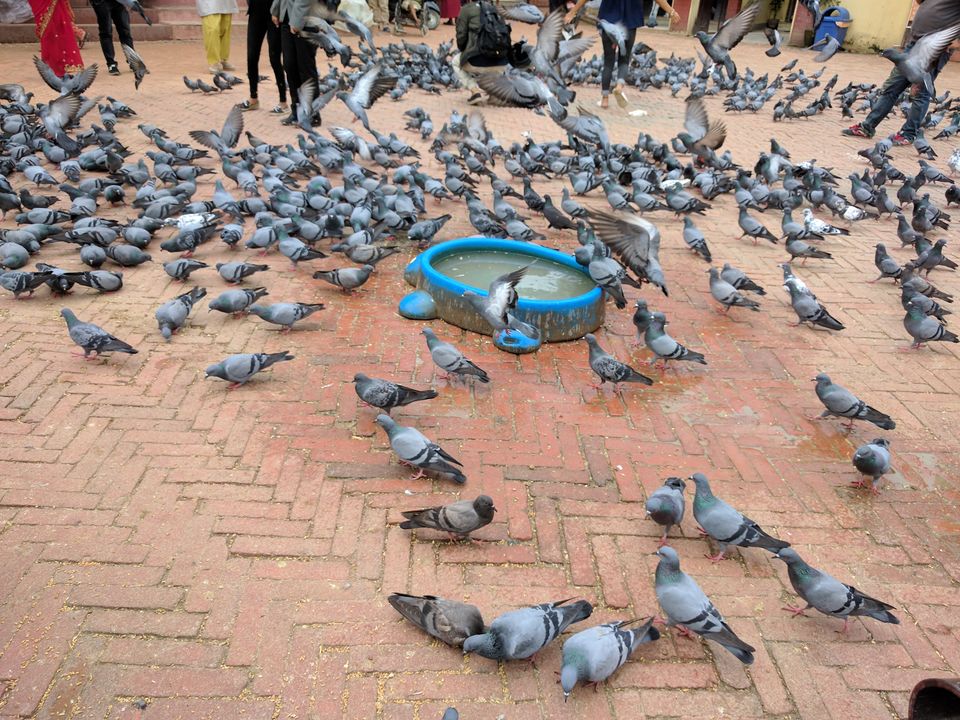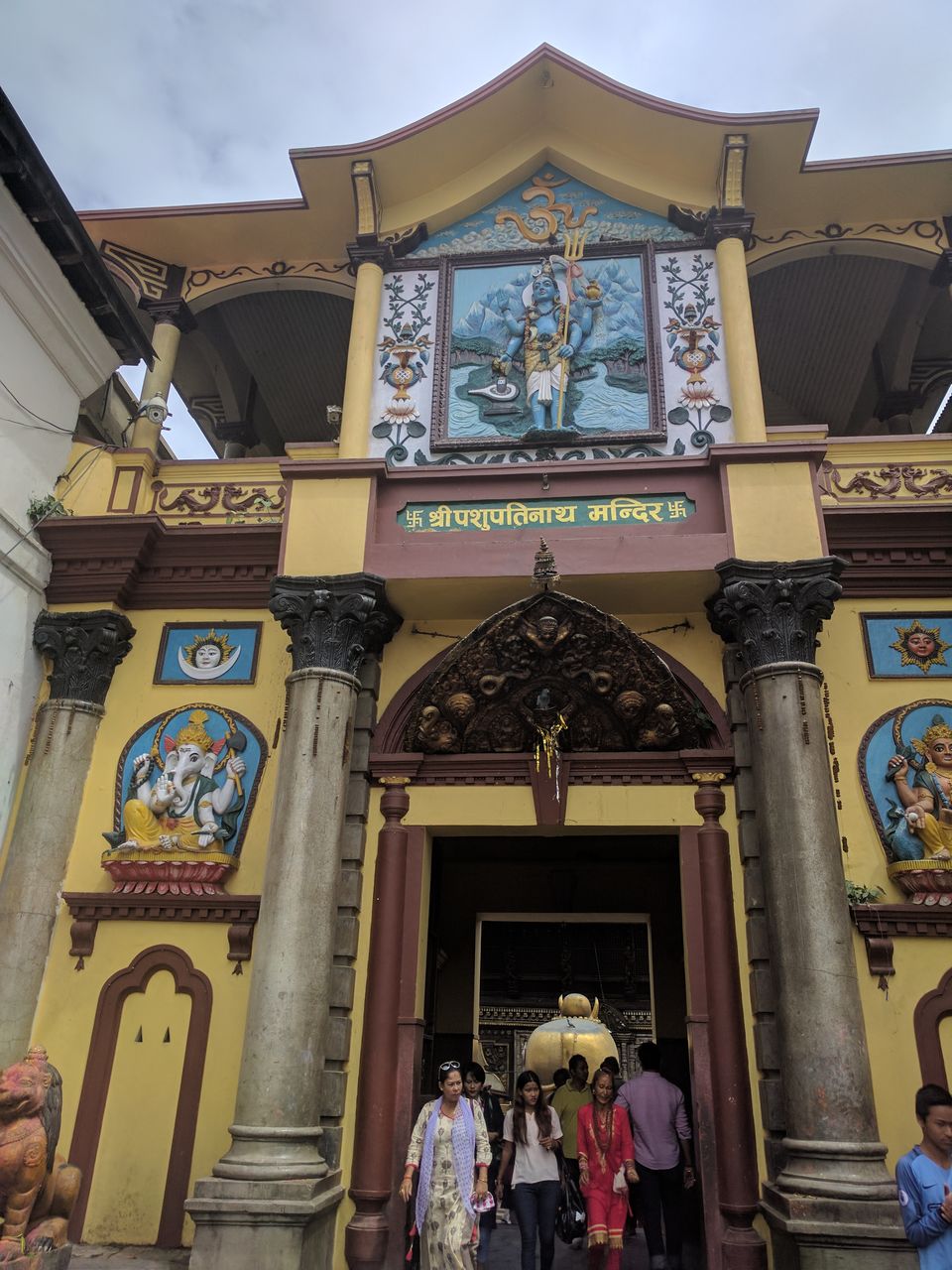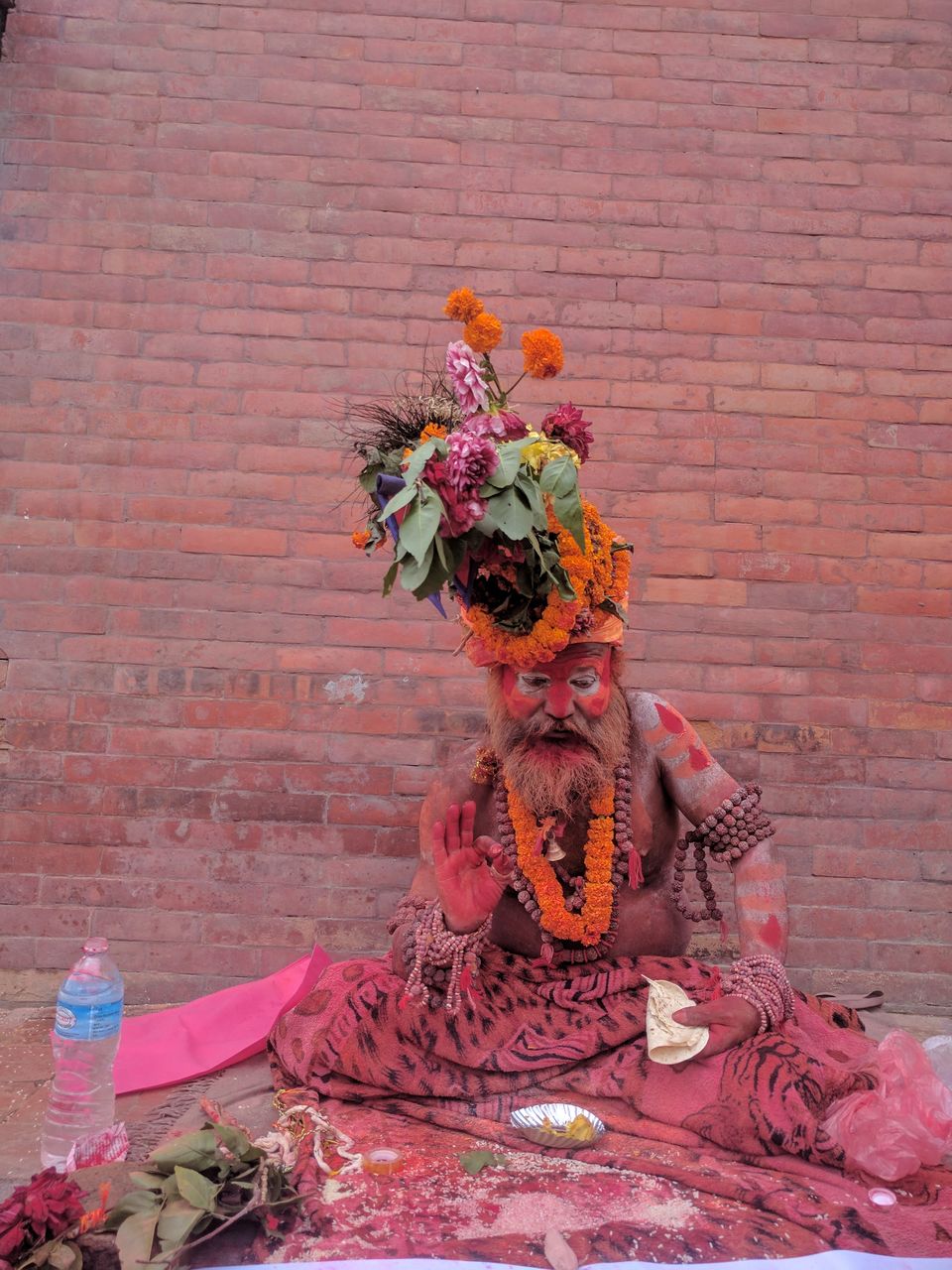 Graffiti love
Kathmandu is all about those slender streets filled with many cafes, restaurants and shops selling souvenirs. While you will be walking in the streets of Thamel, you will see alot of beautiful Graffitis all around by some talented artists.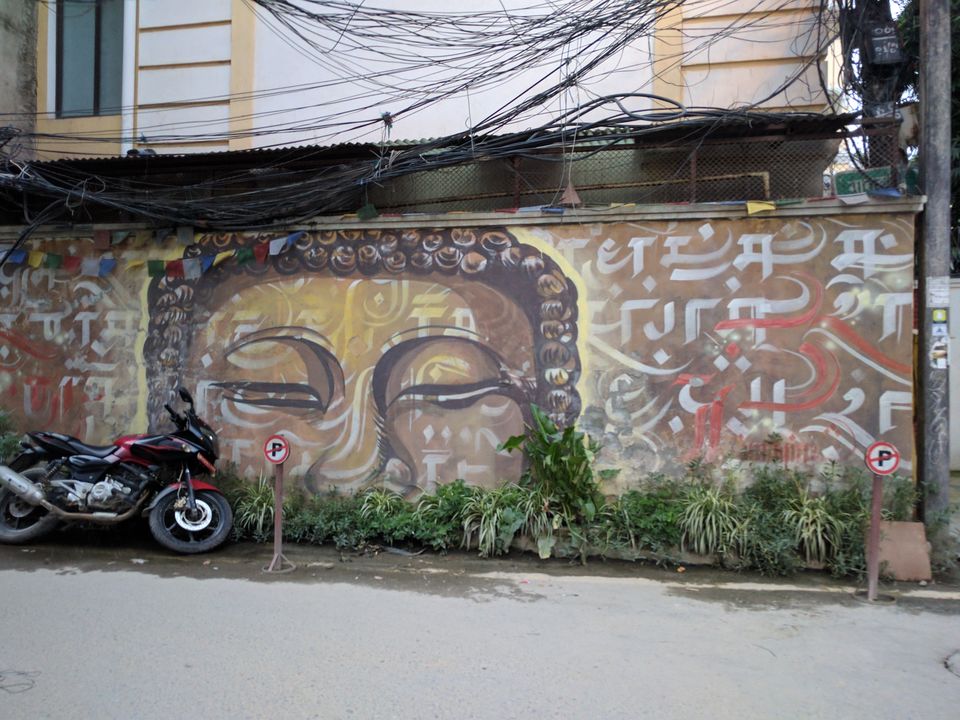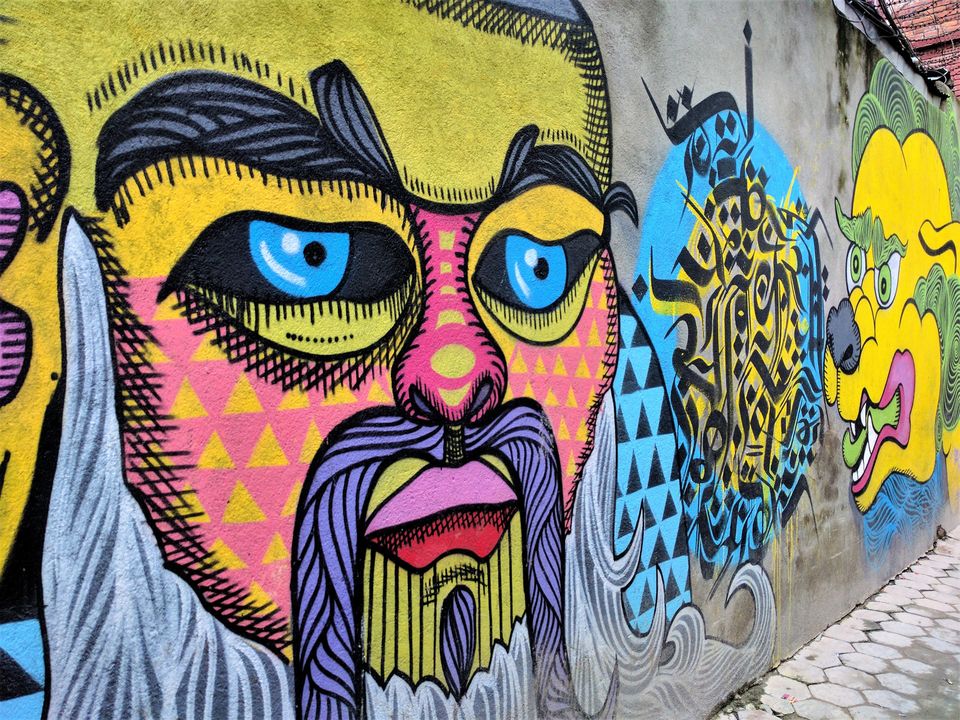 Khukri please
Nepal's 2 amazing creations: Khukri Rum & The Khukri Knife. Khukri Knife or the Gorkha Knife is used as a tool in the households and as a weapon by the Nepalese army. In entire Nepal you will find many shops selling these knifes in many shapes and sizes.
The coronation Khukri rum is very unique as it comes in a Khukri shaped bottle. With a hint of oak wood, this rum signifies the taste of Himalayas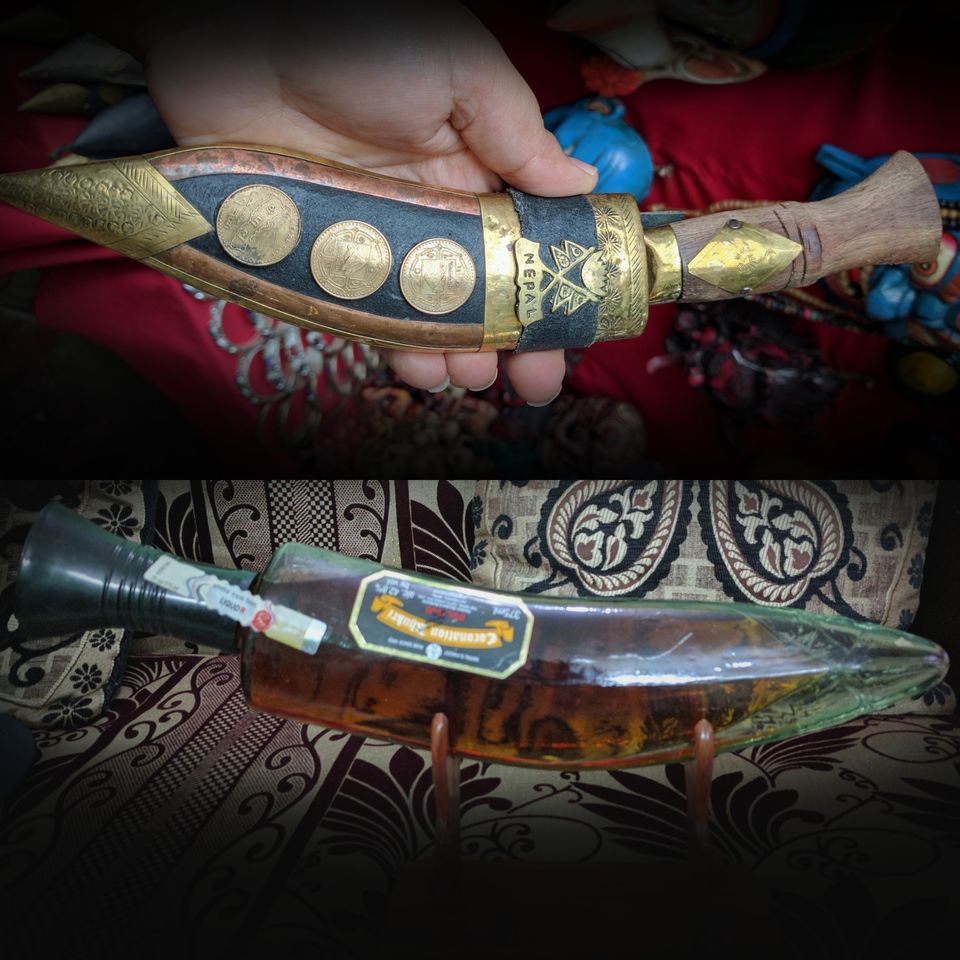 What to eat
Momos, Dal Bhaat Tarkari, Chatamari (the Nepalese Pizza), Sel Roti (Nepalese Donut), Samay Baji (a starter platter)
The above dishes can be found in any of the restaurants or in the streets of Nepal.
Apart from local food, if you would like to taste the Italian food and some other cuisines..Thamel has plenty of them. The ones I would recommend is Thamel House, Rosemary Kitchen, Roadhouse, Carpe diem in Zostel.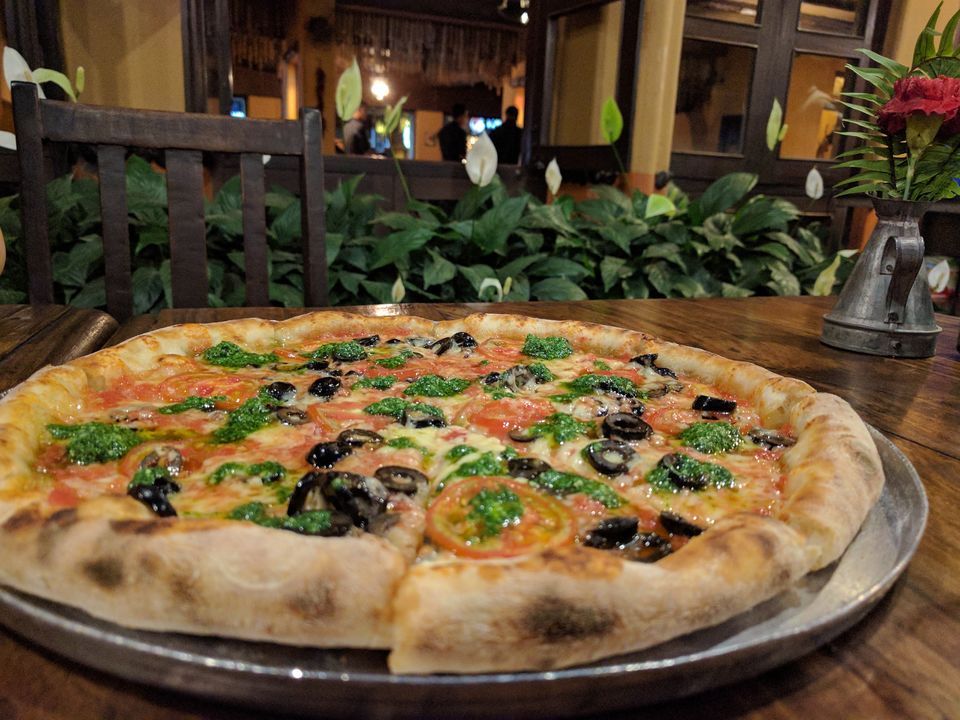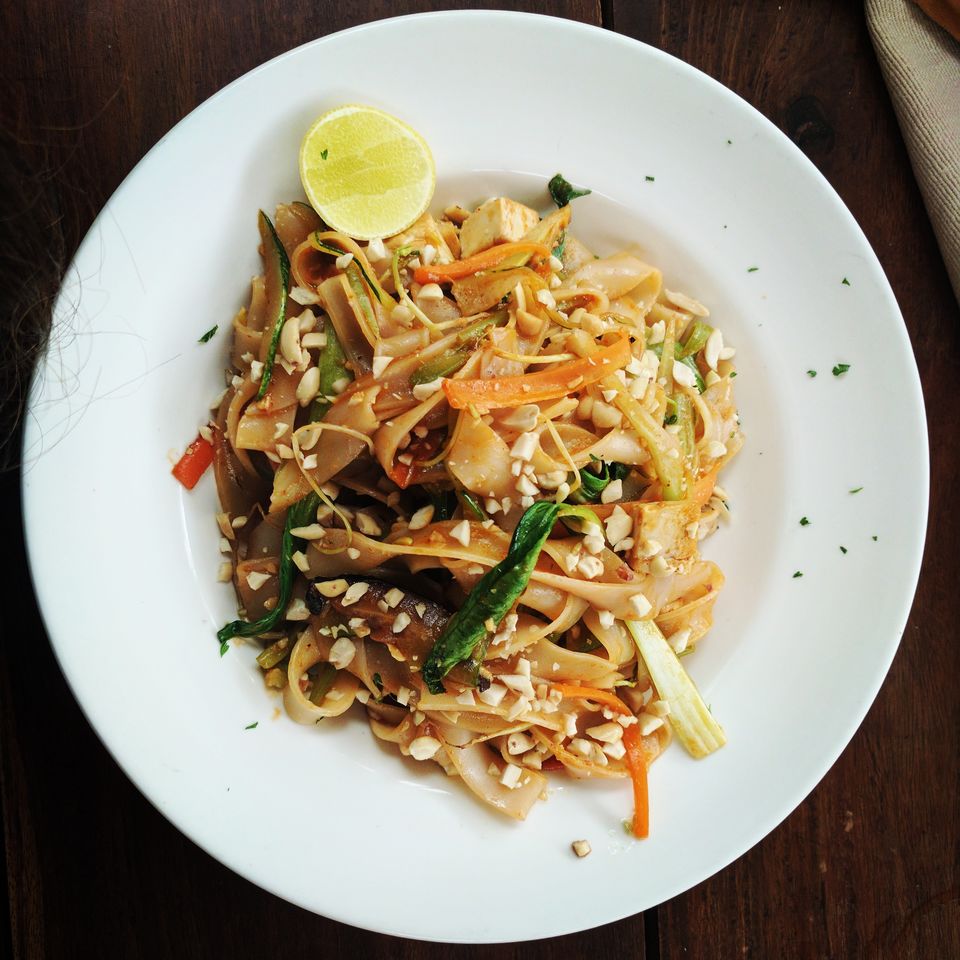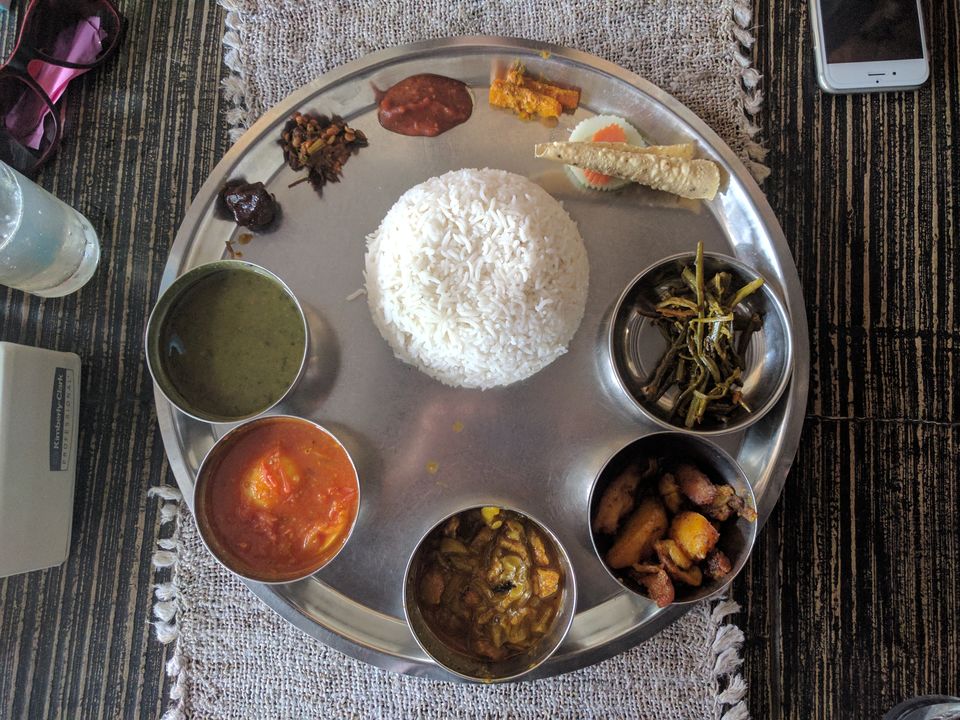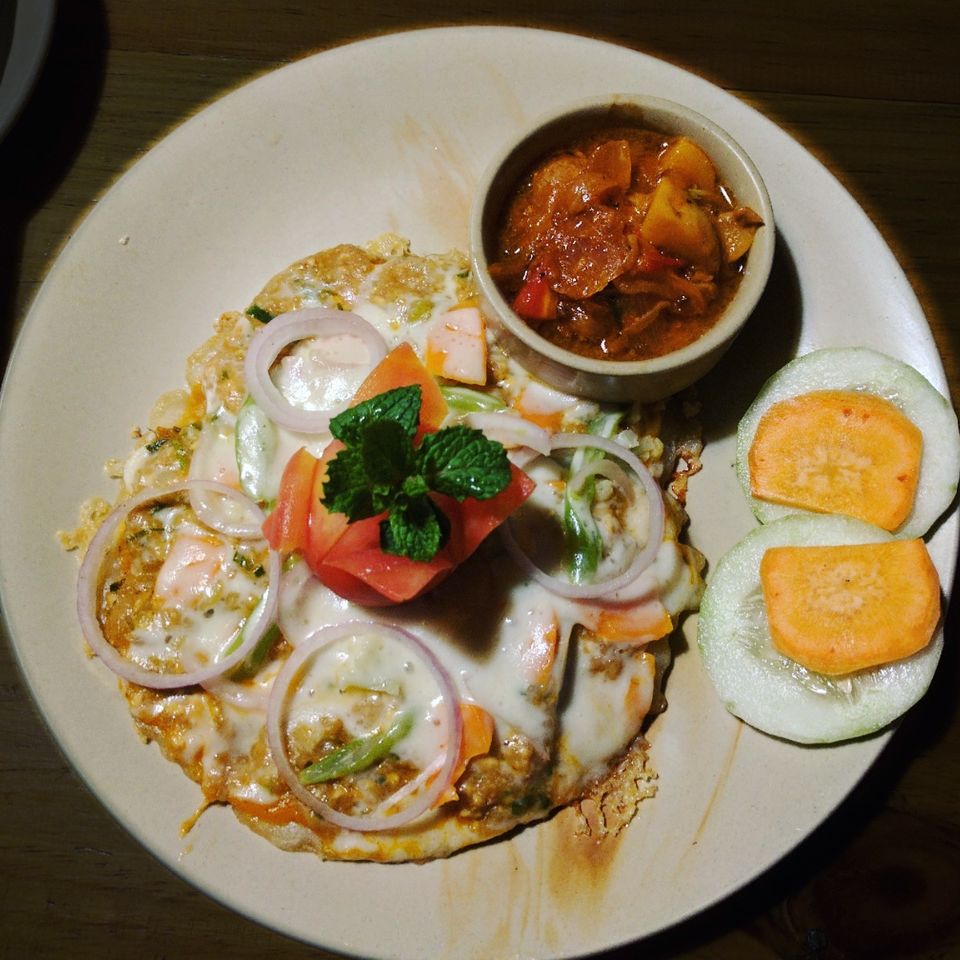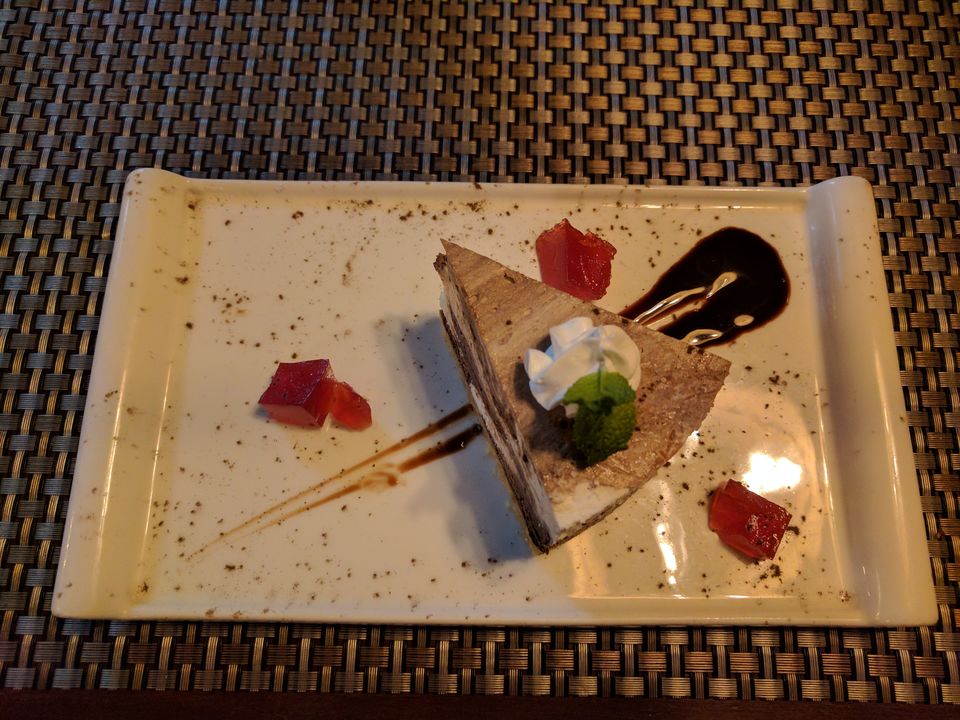 Beers anyone??
In Nepal, you will find many variety of beers. In our flight we were served Tensburg which was kind of okay. They also have a beer on the name of 'Everest' which is quite famous. Amongst all, my favourite was Gorkha. Must try all of them when in Nepal.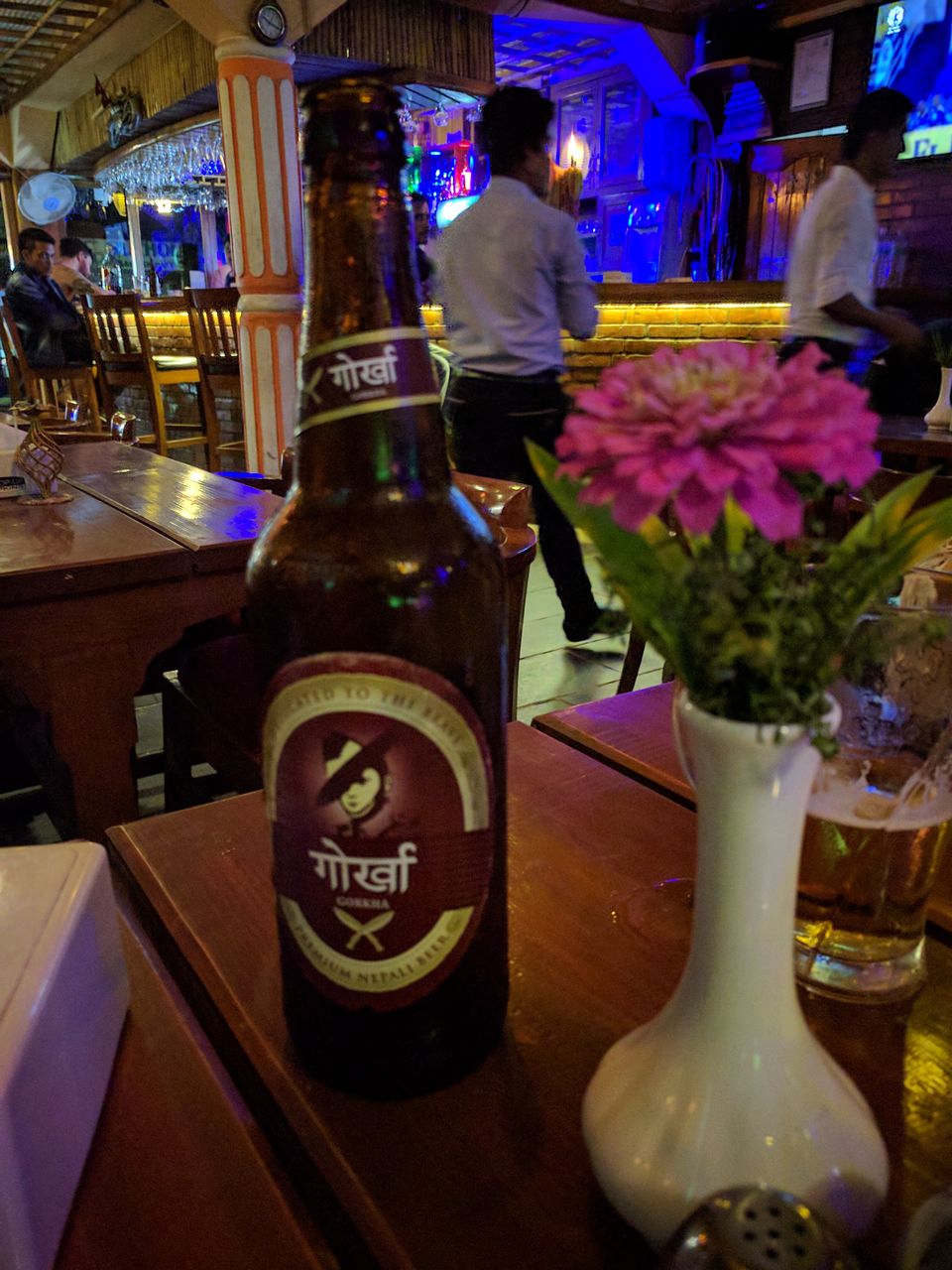 Trekking equipments
If you are a trekker or you need some camping or trekking equipments, Kathmandu is the best place for you. Since many treks starts from Nepal, Thamel is a hub for all these resources. From a nice bagpack to your sleeping bag, you will get everything here at a Reasonable price.
Shopping time
Well, shopping and us.............we go hand in hand. I always look for things which I cannot buy in my country/city. Here it was really challenging for me as most of the stuff they sell comes from India only. I bought few stoles which were local and did alot of bargain as well (yes bargain works alot). Also some magnets to stamp my fridge when I'm back home.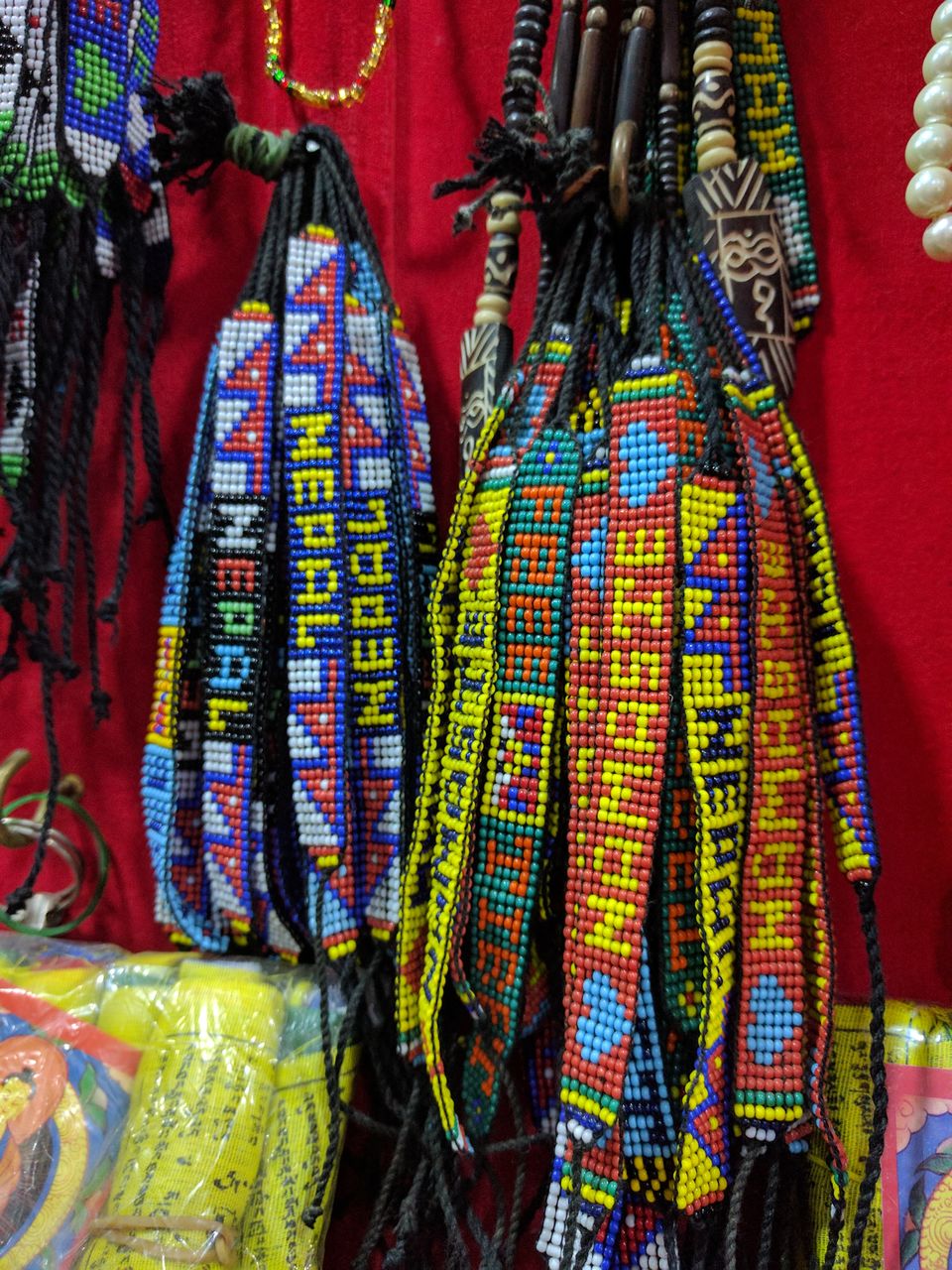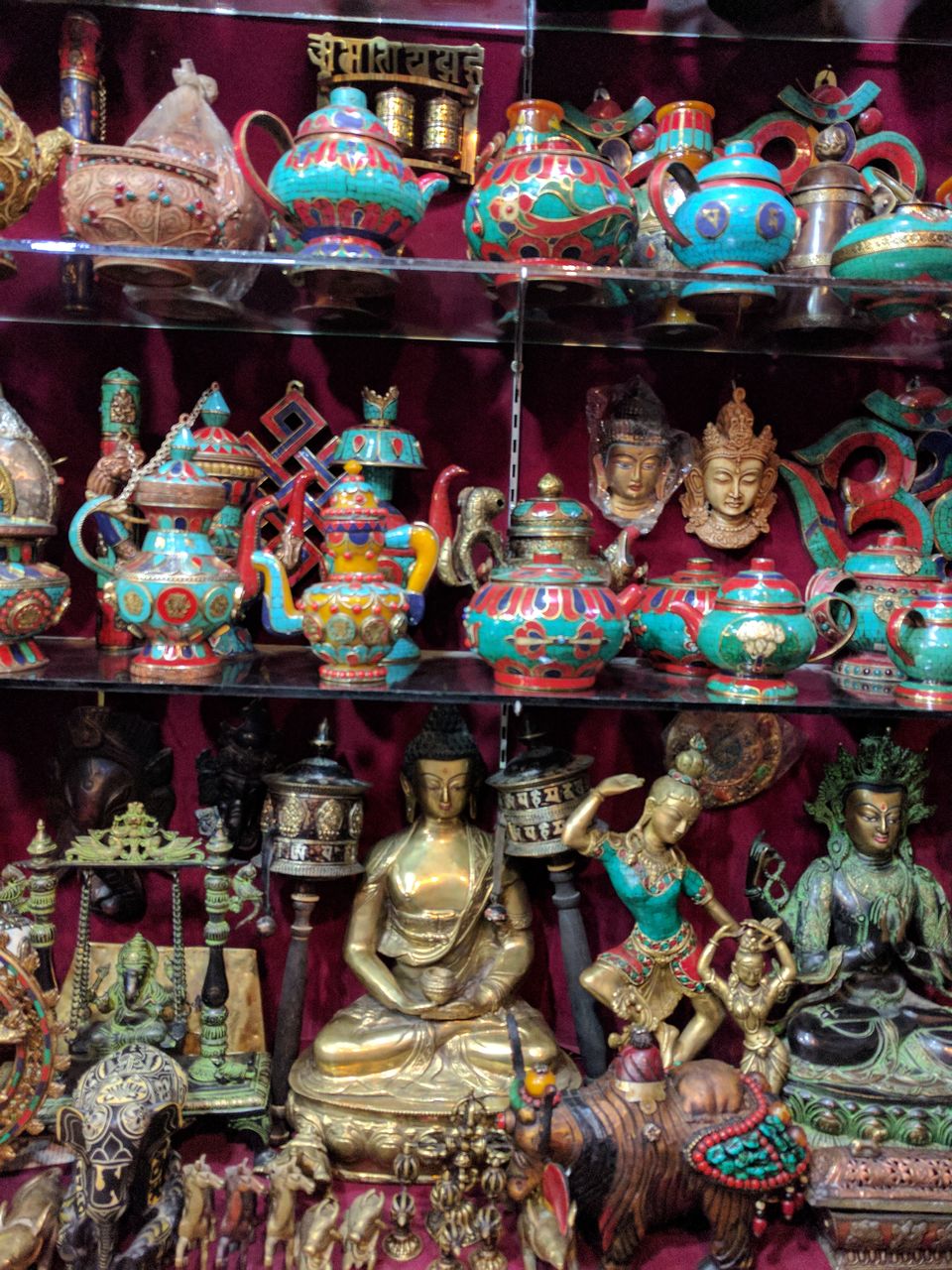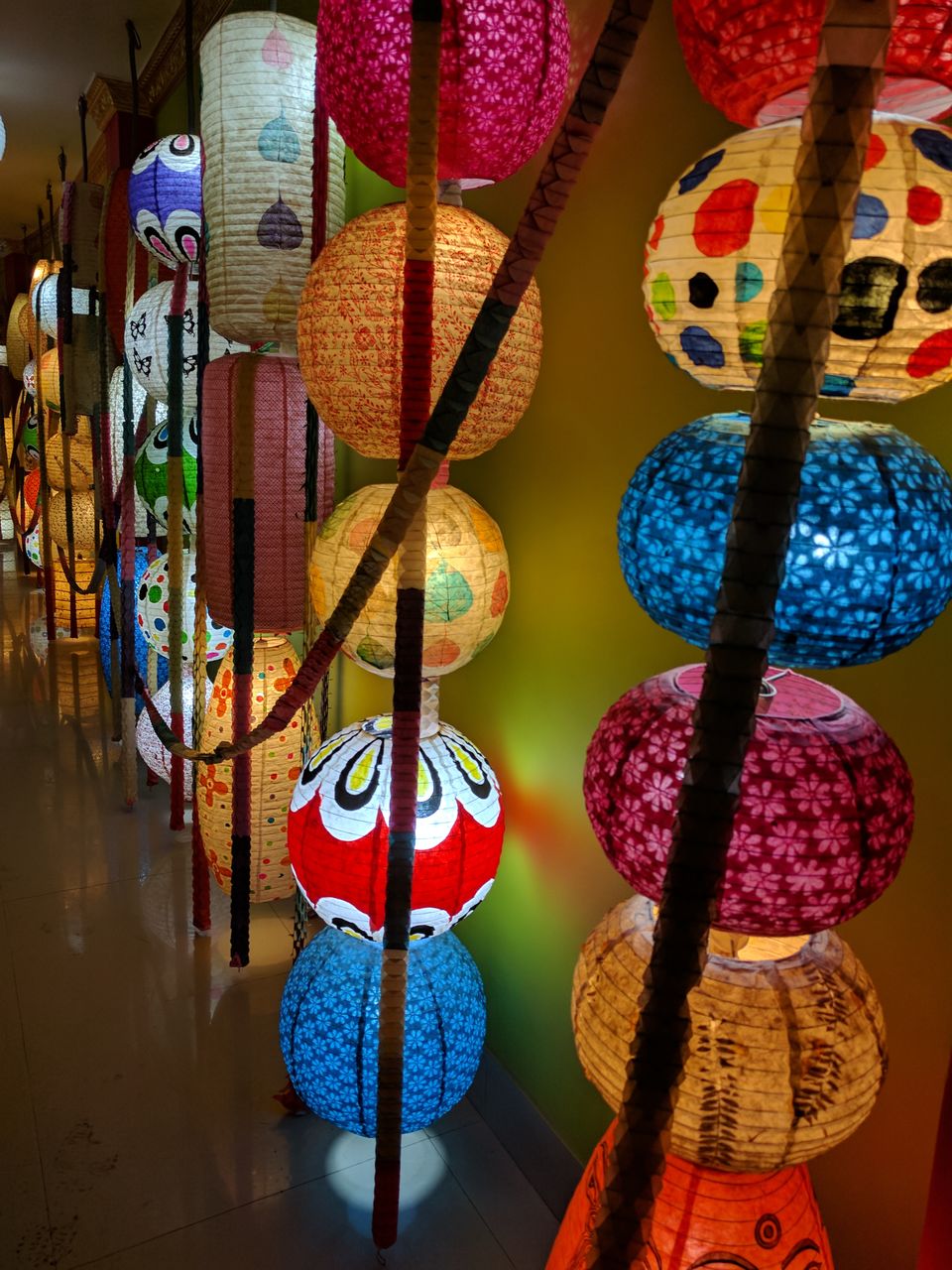 Excursion to Pokhara
Well the best thing about Pokhara is you will see a different and clean side of Nepal. This city is very clean and less crowded as compared to Kathmandu. We initially thought of going by local transport but weather was really bad and all local transports were stopped. So we took a flight to Pokhara which just takes 25min to reach. A day is enough if you would to explore this small place, however if you are thinking of going for a small trek to Sarangkot, you can perhaps spend couple of days in Pokhara. Unfortunately due to bad weather, we couldn't do our trek to Sarangkot. Here is all we saw in Pokhara:
Phewa Lake
This is the most famous lake in Pokhara and certainly the beautiful one. You can enjoy boating and take a halt in the middle of the lake.
International Mountain museum
It is the biggest museum I have ever seen in my life. If you like to know about mountains, Himalayas & cultures, you will love this place.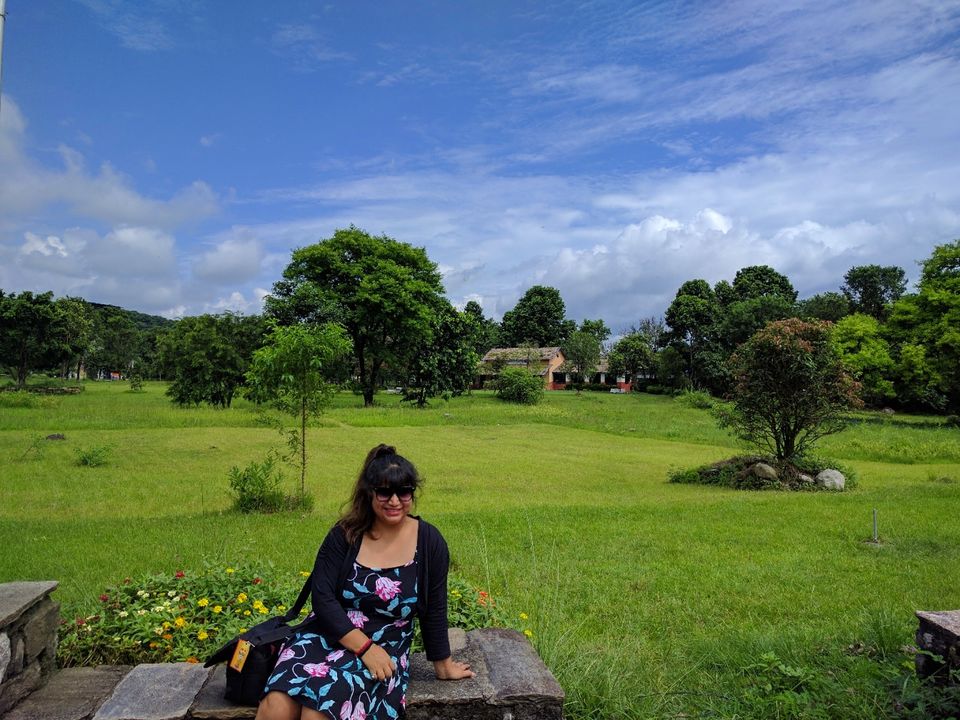 Davi's falls
This place was very crowded (as I can compare this with Abbey Falls in Coorg) with tourists taking pictures in every corner. The flow of the water was very high. Even though they have placed fences nearby the waterfall for safety purpose, one can feel the breeze coming from the falls.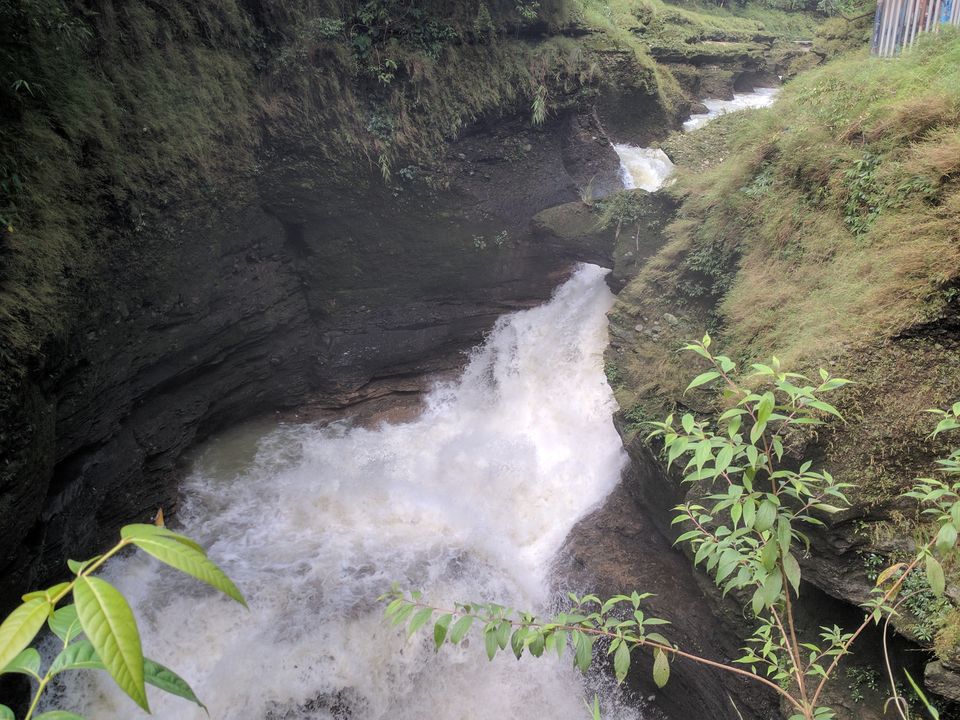 Shanti Stupa (Peace Pagoda)
This stupa is built on Ananda hill from where one can see a panoramic view of Pokhara city on a clear day.
Lakeside Pokhara
I'm not talking about the side of Phewa Lake. The place is named Lakeside.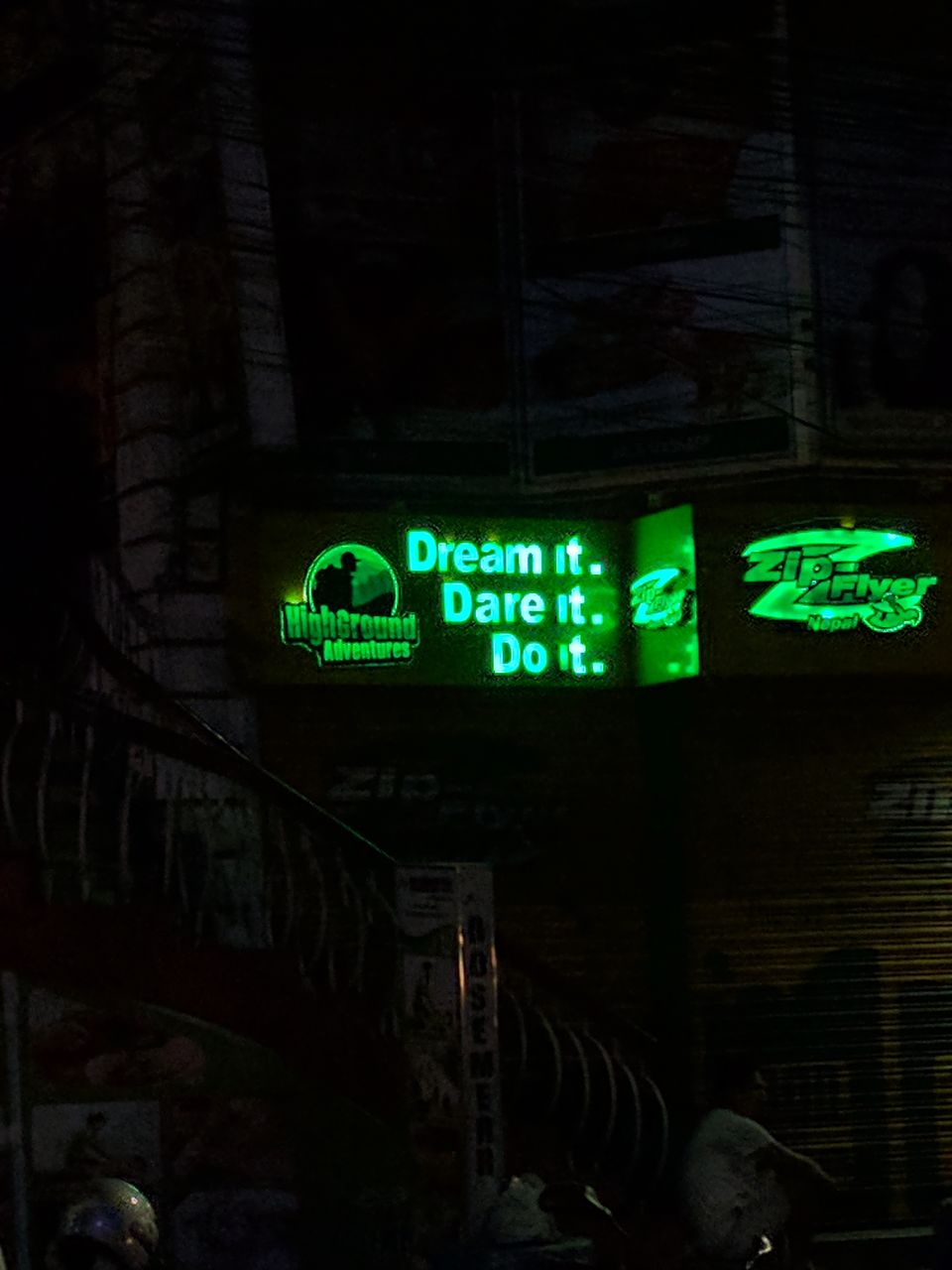 The entire lane is filled with so many beautiful cafes to enjoy great food and live music. Pokhara again is a hub for good rock music. Here are the two places which I would recommend:-
Buzy Bee
The most adorable one in Pokhara. Again you will have to be there by 7 to get a seat of your choice.
Good food, live music and nice ambiance....they have got all of it..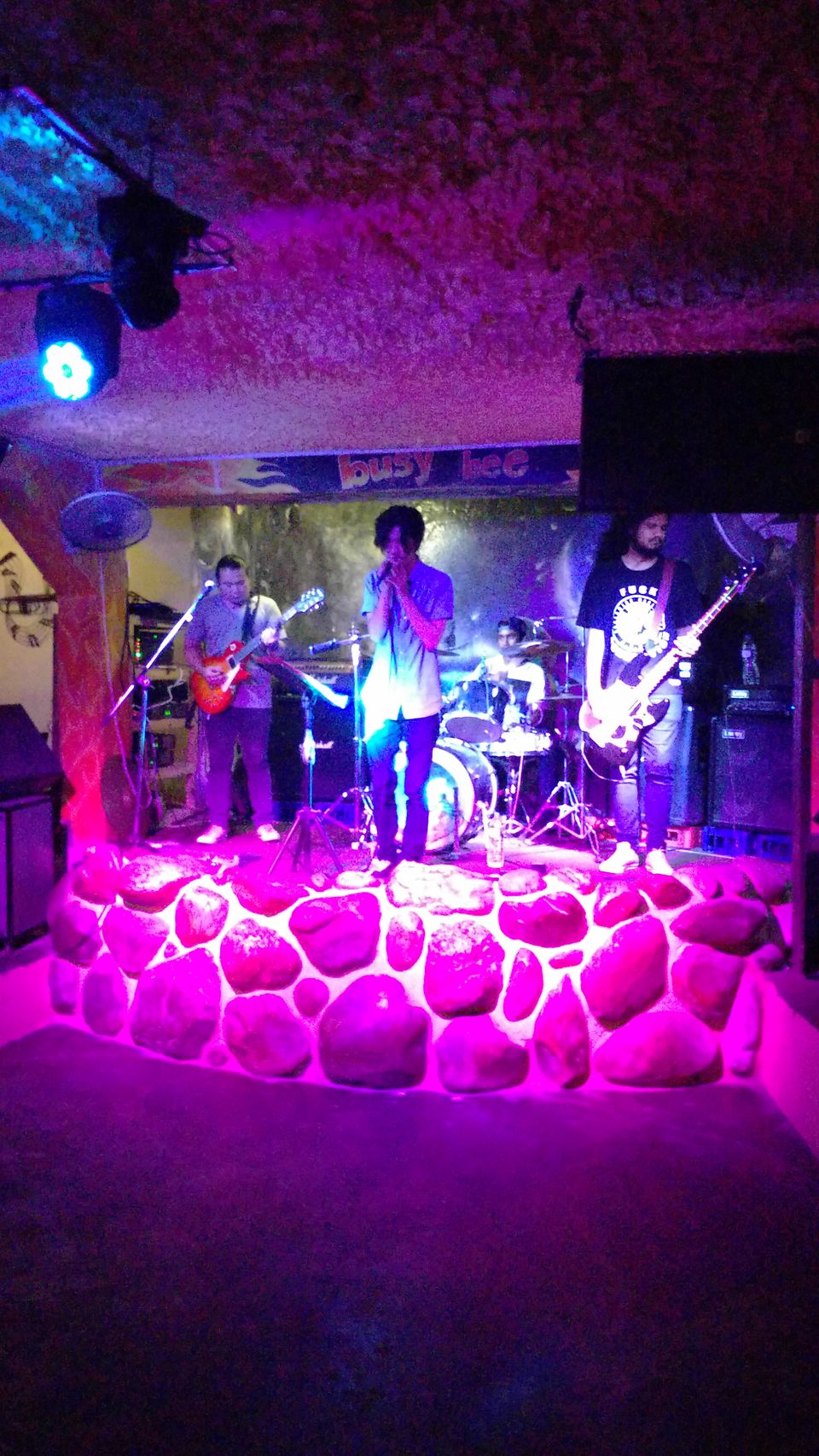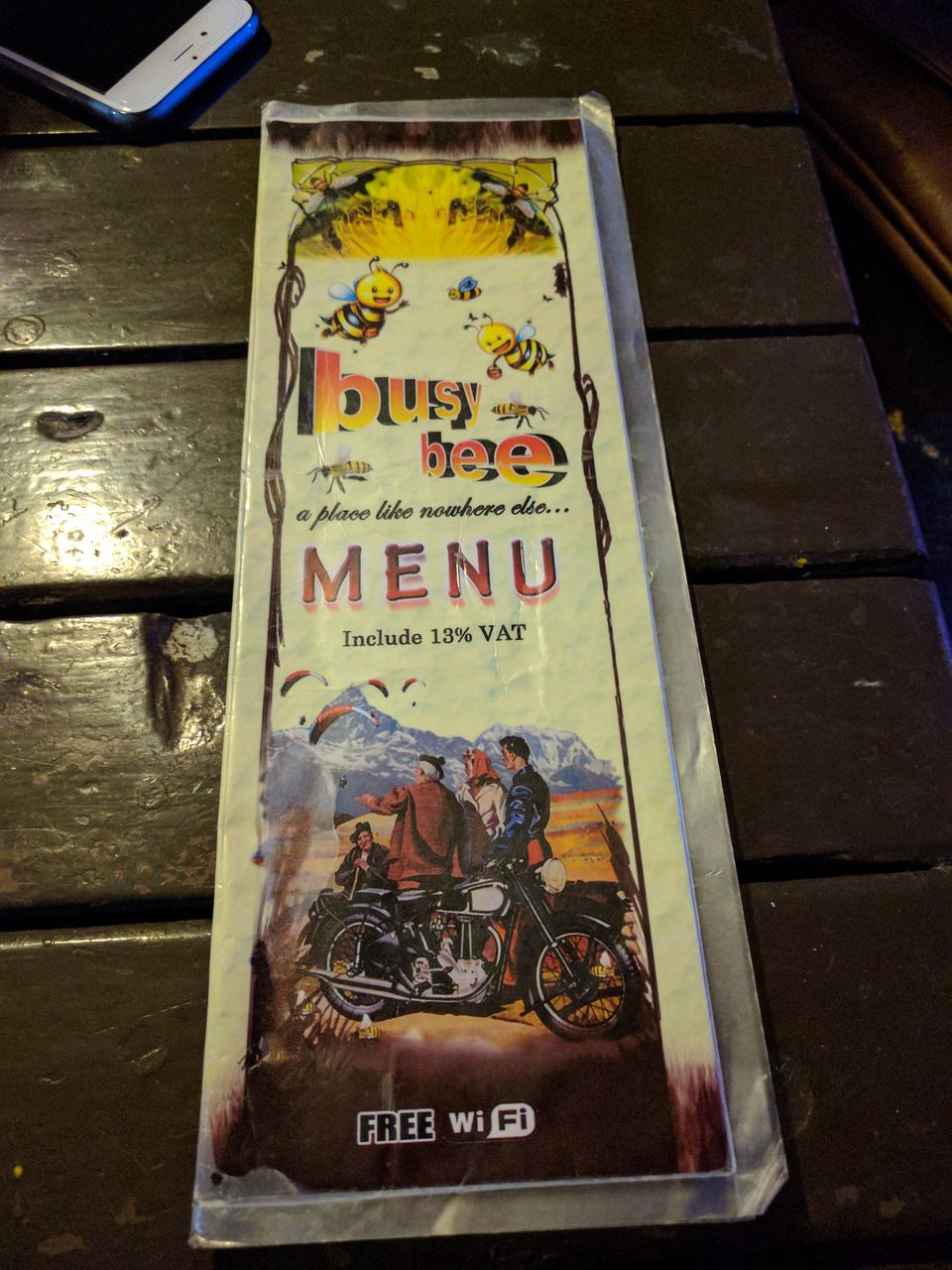 Paradiso
Here we saw some live rock n roll performance. This place is good for sports enthusiasts as well cause they do screening of your favourite sports.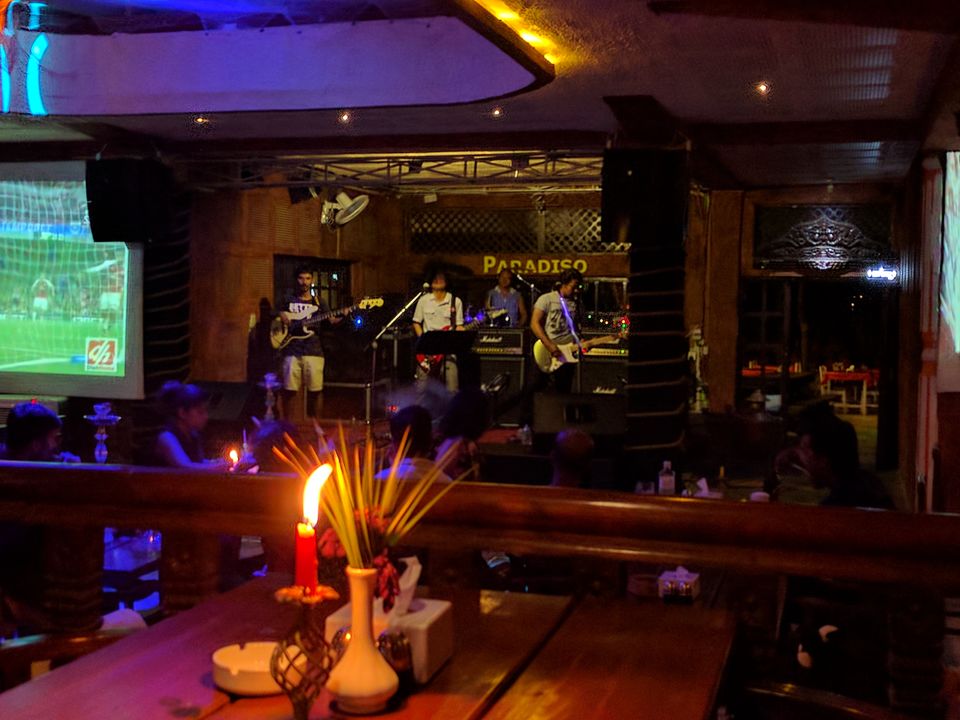 Overall Nepal was one lively affair which I would love to visit again.
To see how I explore the world through my cam, you can follow me on insta @wanderershruti