As i had mentioned in my previous post, my very first International trip was my official fully paid trip to Israel, which was a short term trip of 2 weeks only. We (Me and my colleague) had to depart from New Delhi, India on 10th Dec'16 and our return was scheduled on 23rd Dec'16 from Tel Aviv, Israel.
When i used to tell people that the client for which i work is Israeli, people used to make worried faces and used to suggest me to not to travel there (I still don't understand the exact reason behind it). But, when i came to know (In late 2nd last week of November) that my trip is being planned, i was very excited. Then, after some time, i came to know that there are no direct flights to Israel from India and we have to go either via Moscow (Russia) or Istanbul (Turkey), Th first thought that came to my mind was "I wish, its from MOSCOW". The main reason behind it is SNOW. I have had never seen the snow, so i wanted to visit Moscow. I knew that we won't be able to take exit from airport but still, i wanted to visit it and it happens. I was so happy.
So, finally the day arrived and i left for the Indira Gandhi International Airport Terminal D.
I had took a buffer of approximately 1 hr. to reach the airport but when i left, my cab was struck in a massive jam that's too early morning around 2.30 am which was totally unexpected for me. The situation got worse when it took me around 40 mins to cross a stretch of appx 1 km. I was seriously worried, but then a magic happened and the way after that 1km stretch was all clear.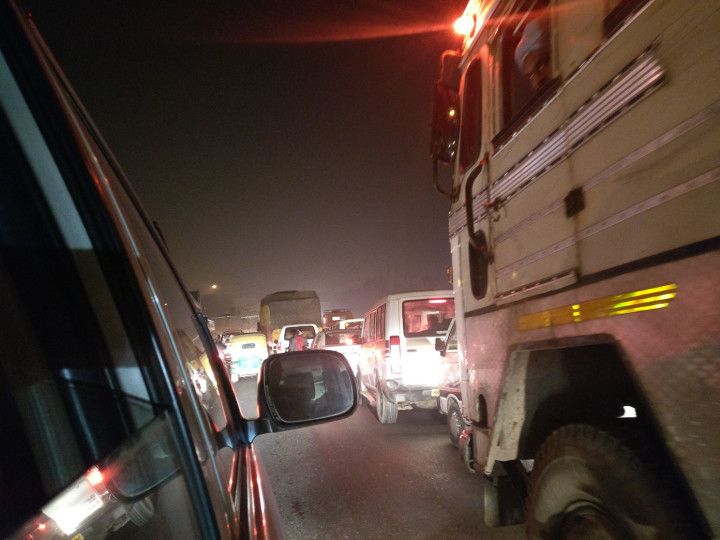 I was so relieved that i reached Airport on time (Who wanted to miss a flight :P).
After completing check-in and immigration process, we started exploring the Terminal 3D of International Delhi Airport (As our flight was delayed by appx 40 mins due to Fog).
It was time to get my camera out (For which i was very eager from the moment i left my home hehehe). Frankly speaking, New Delhi Airport is really very beautiful displaying culture of India and is very well managed.
There we found a shop named "Ishana". Beautiful ambiance, beautiful display of Indian culture (sply Rajasthani). They gave us a beautiful key ring as a gift and also offered me to apply Heena (Mehandi) as complimentary gift from them but i couldn't accept it as boarding time was approaching.
This slideshow requires JavaScript.
After passing appx 2.5 hrs exploring various shops, we finally reached the boarding gate and waited there to board our flight which was further delayed for few mins.
At around 6.15 am we finally Boarded our flight (SU 233 Aeroflot) destined to Moscow (Russia).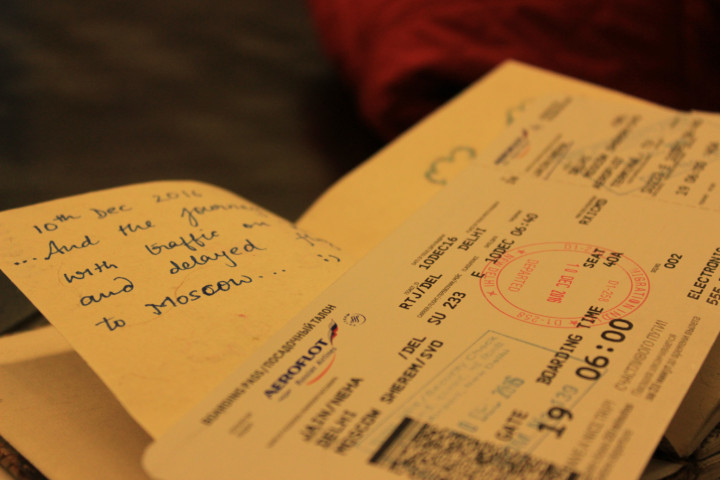 I will share the Rest of my Journey to Moscow in my upcoming post.
Keep watching this space.
(7 Jan 2017, 11.11 pm) #MakeAwish
This post was originally published on Scribavelling.