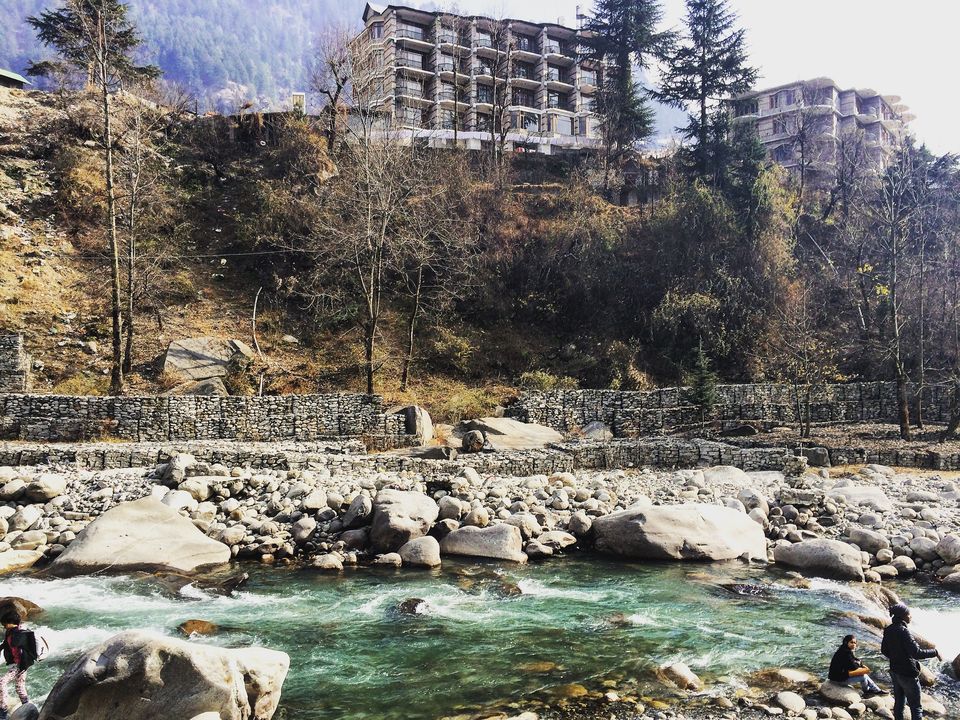 As soon as I was back from Rishikesh on 26th December, 2016 I started feeling so blue. I was missing the place so badly. It was a complete hangover. Started my routine office to home and home to office. On Thursday , 29th December, I got a message from my friends that they were going to Manali for the new year. I felt so bad and jealous at the same time as I already had taken a trip the very previous week and now I didn't have a single chance to go again. I discussed about it with a friend of mine and gave her the idea of spending new year in Manali. She also agreed as we both were so excited to see the snow. She took the permission from my mother and from her father as well after so many pleadings. We packed our bags on thursday night and decided to leave on friday night after office. We tried to book bus but we couldn't as all of them were pre booked so we decided to leave for ISBT and to take the bus then and there only .
We left our office at 5.30 and reached Kashmere Gate ISBT at 6.40. The volvo bus timings were 7.35, 8.00, 8.30. But it was hell crowded,we lost all our hopes of taking the bus. But an uncle helped us with the tickets and asked us to wait at the queue. We did not eat anything nor did we carry anything as we were tensed for the bus tickets. We got the tickets at sharp 7.33 and the bus would leave at 7.35. We were so happy and we ran to the bus as fast as we could. We kept our luggage at the basement of the bus. We thanked God as the Bus started moving. Watched few movies on the way. The bus stopped at Ambala Haveli for Dinner,we took our dinner and came back to our seats. Then we slept. We had tea and omelette in the morning at a dhaba. The bus reached at Manali Bus stand at 9.30 A.M . We were so happy and excited as it was our first sudden trip.
We met our friends,took some rest kept the luggage at their room as we couldn't find any room and left for solang valley. Two of my friends took a bicycle on rent and decided to go till solang valley by cycle while others were in the car. We started our journey. After a few kilometers we got stuck in the traffic jam as there were a lot of people who were going to solang valley and it would have taken 2 hours more in the traffic so instead of wasting 2 hours in the traffic, we decided to go back to Manali.
It was New Year's eve and it was all packed. We started looking for a room but we couldn't find even a single room. We got a little worried and kept on searching till old manali but all in vain. We couldn't find a room there also.We went to mall road and roamed there ,had our snacks and dinner. People were enjoying the night and there was a stage show going on at the mall Road. It was New Year now and we still did not have any room. All of us decided to approach the hotel where my friends were staying if they could arrange an extra bed or something. But it did not work. Instead we all had a very bad fight with the hotel staff and the Owner of the Hotel and we checked out of the hotel. We had a known person who had hotel in Manali(all rooms occupied there also) and we always used to stay there(As this was my 4th visit to Manali). We went to his place at 1.00 A.M , he offered us few blankets and warm mats as he too had all the rooms occupied. Me and my friend adjusted at the sofa while my other friends slept at the floor. The hotel guy lit some fire for us so that we could feel comfortable in such a cold night. We talked for hours but couldn't sleep as my legs were too long for a sofa while my other friend was short in height and she easily adjusted but We did not sleep. We took few short naps instead. We did not expect this kind of thing to happen that we had to spend the night like this. But It's okay. It was a very different kind of experience.
Next day some of them left for solang valley and four of us decided to stay and roam in Manali only. We were quiet low after what happened last night but we decided not to let that experience ruin our day. We went to hadimba temple,van vihar, sat at the bank of River, had a few pegs of rum which really helped us fight such a cold weather . Went to few cafes and restaurants as this was all we could do in such a short span of time but we spent a really good time. One of our friend was so perfect in making joints, we tried that also. Did not click much pictures in this trip.
Van Vihar,Manali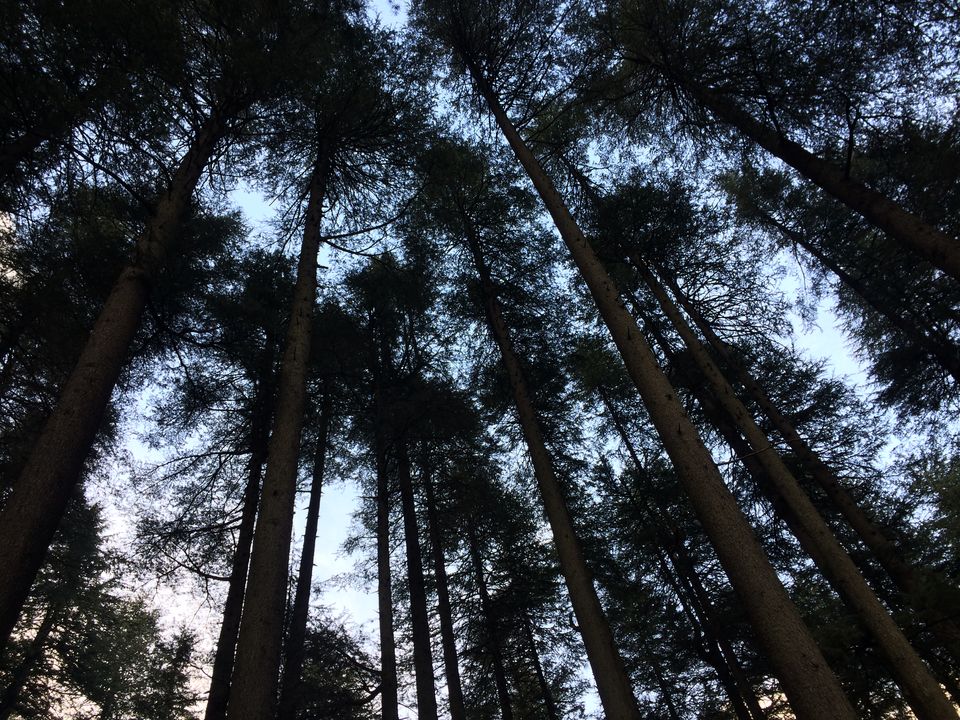 We booked a private volvo to Delhi which would leave Manali at 8.00 P.M. We did not want to go but we had few commitments due to which we had to leave. We reached at the bus stand and boarded our Bus. The Bus reached Delhi at 7.30 A.M.
This trip taught me so many things.
No matter how many bad things happen,we should always stay positive. Don't let anything ruin your happiness and peace of mind.
Travelling is not always about new places,its about the love for an old place which you always have a special place for in your heart.
Every experience gives a lesson. Had an experience of being in a place for two days without having any accommodation and this truly would be a lifetime experience. So keep travelling and keep experiencing. Life is too short. Make everything count :)
However it was a very short two day trip, but the memories are forever.