Next day was 1st of January and we were very excited to summit the Chandrashila top as soon as possible. Two of our friends already quited last night so they decided to stay at the camp. We didn't celebrate much at the new year's eve, so we wanted to celebrate it at the top. We started at "Dawn Break"
2 days old snow, pretty tough to follow the normal trail.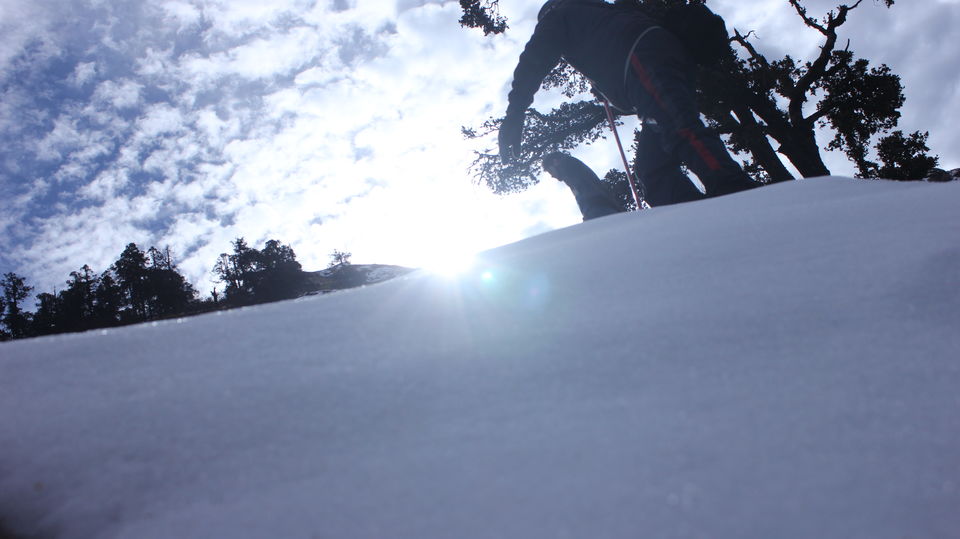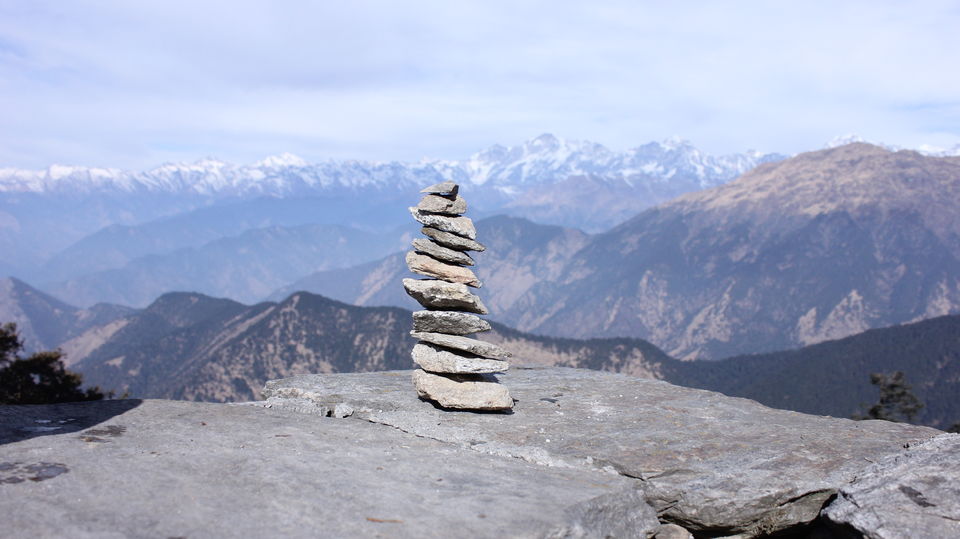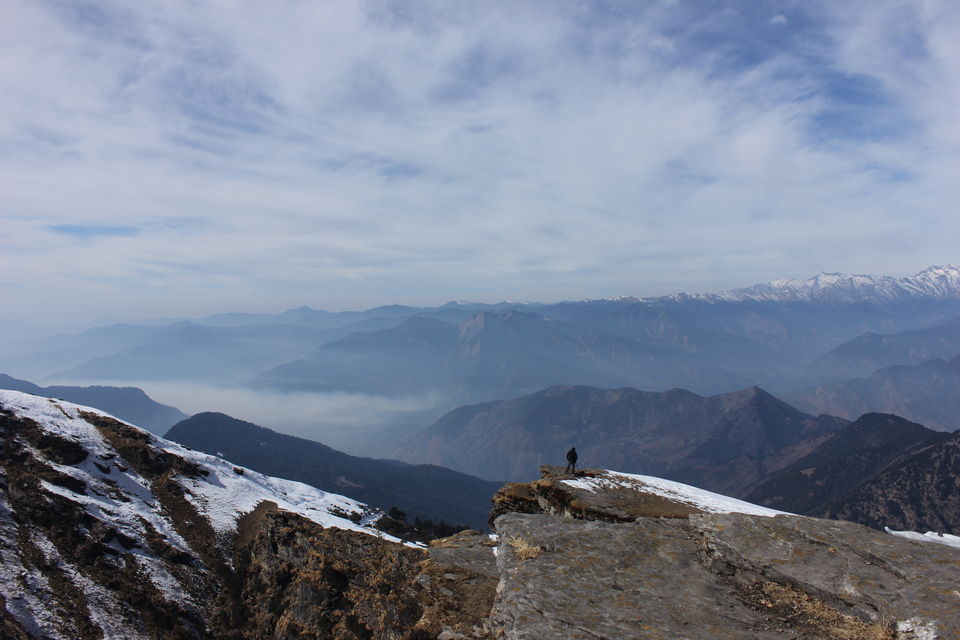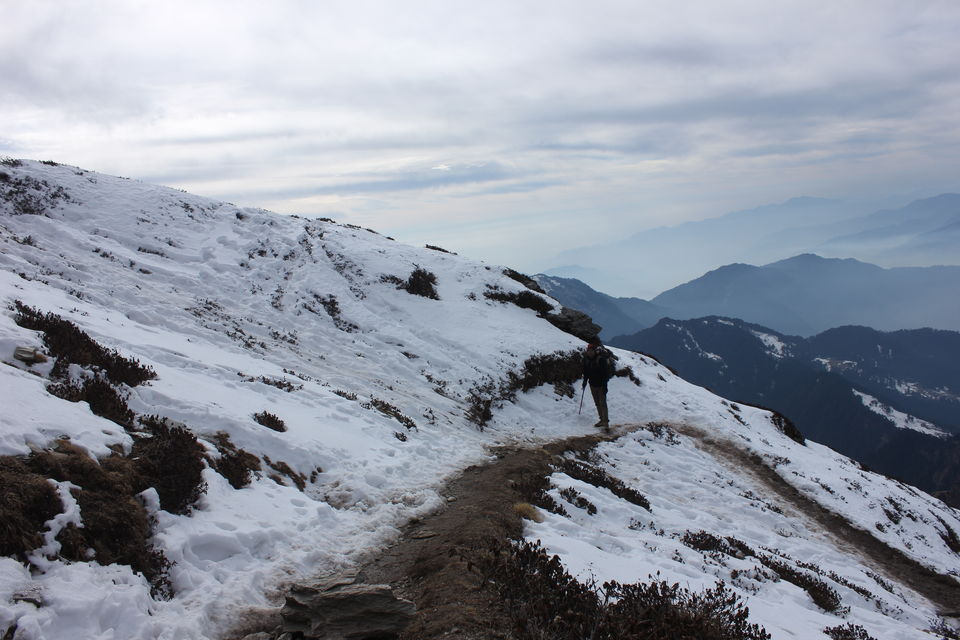 First glimpse after completion of summit at 4000 mt (13,123 ft)
We spent almost 1 hour at the top.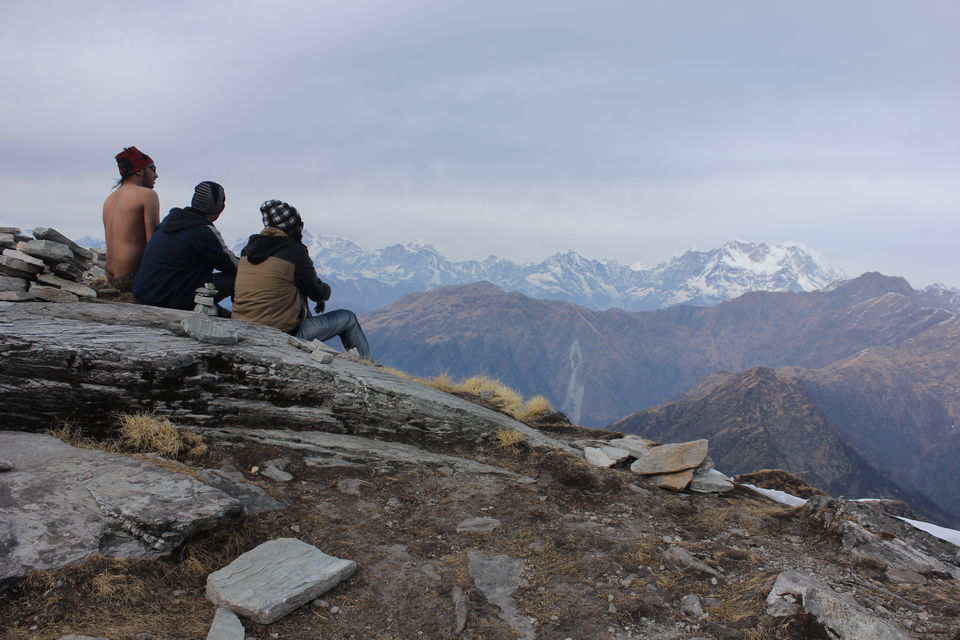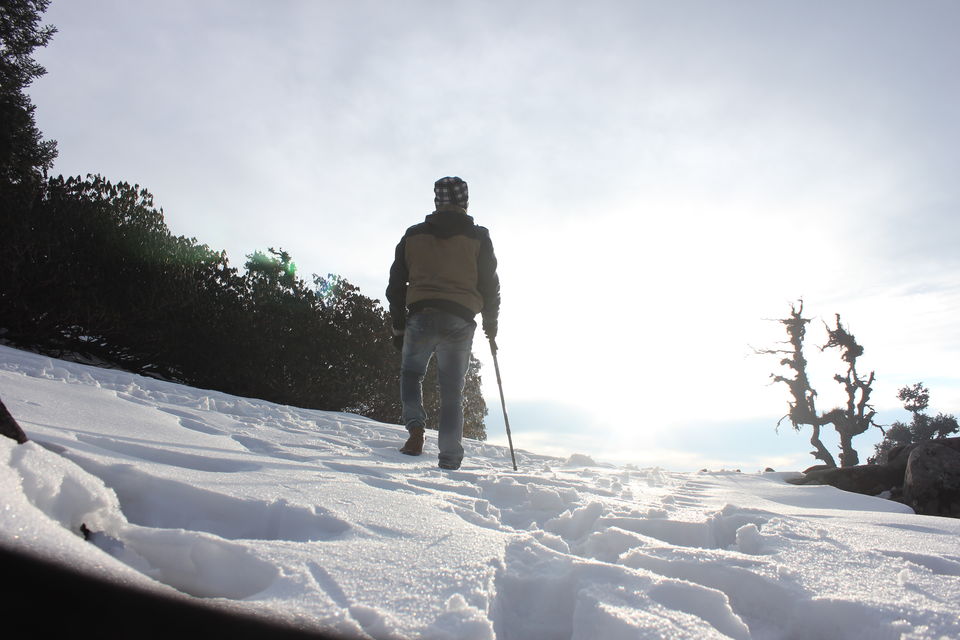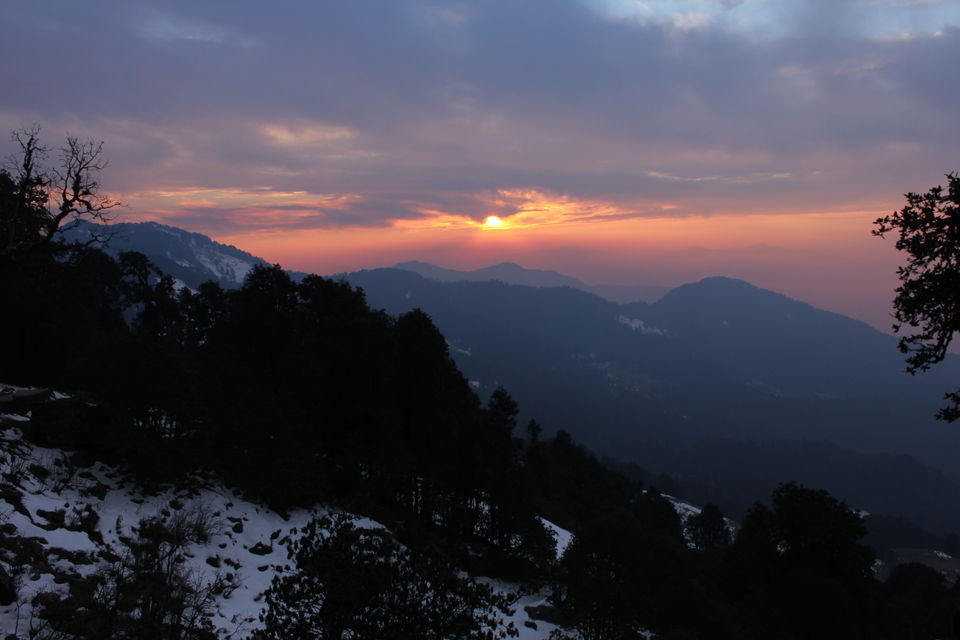 Next day we woke up early as we had to trek down uptill Dugalbitta to see if we can hire a taxi to head to Ukhimat.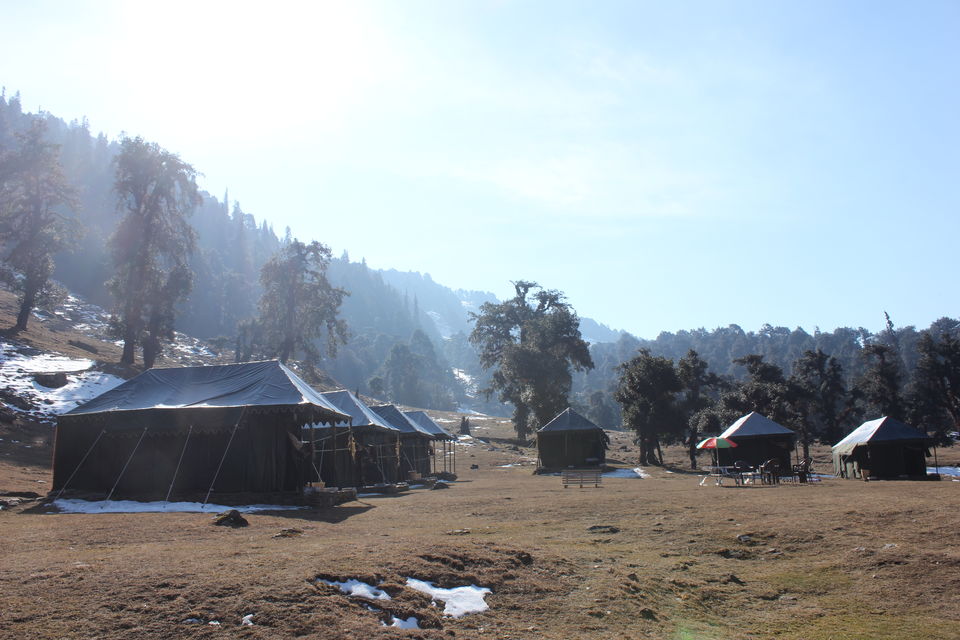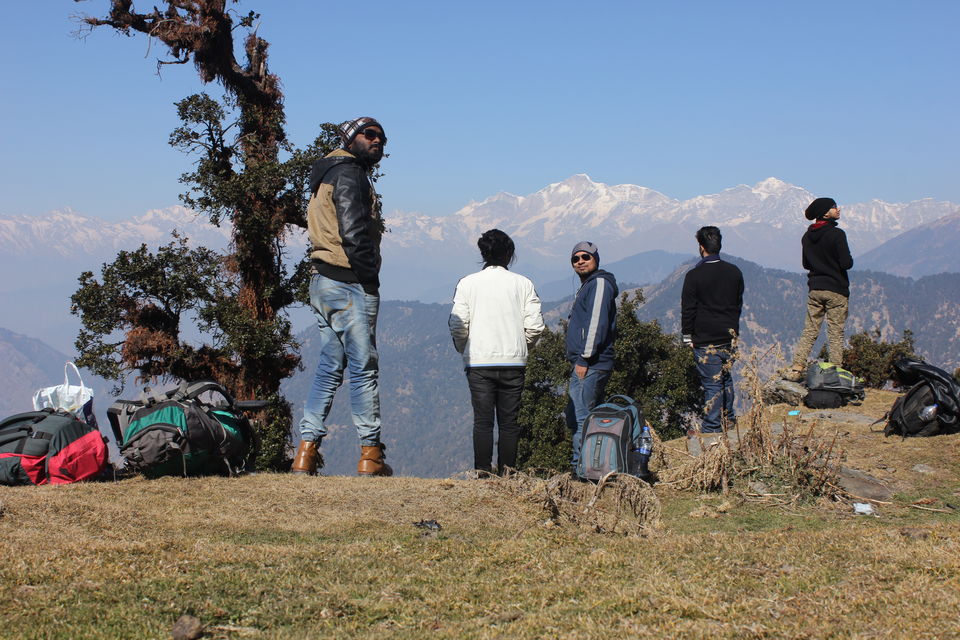 When we reached Dugalbitta there were no taxis around. So one local guy advised us to take a shortcut to Kanda and suggested us a less taken route that would take 2 hours to hike to Ukhimat while it would just take 20 minutes by Taxi. Guess what we chose? Yes your'e damn right we took the LESS TRAVELLED ROUTE. It was and is amazing, Jungle was utterly silent, just as if a dry leaf slightly moves you can hear that clearly, Goosebumps !!!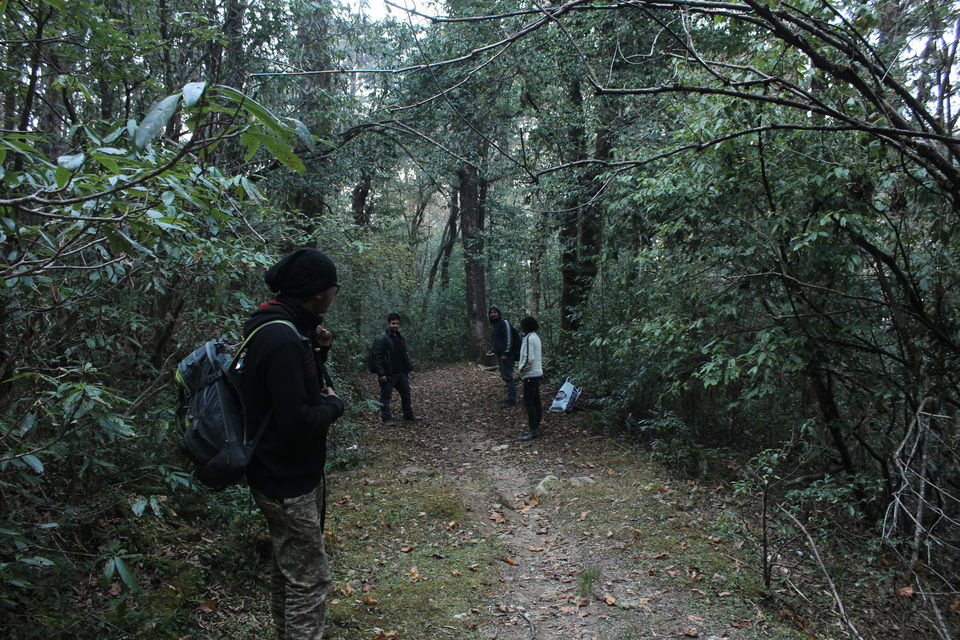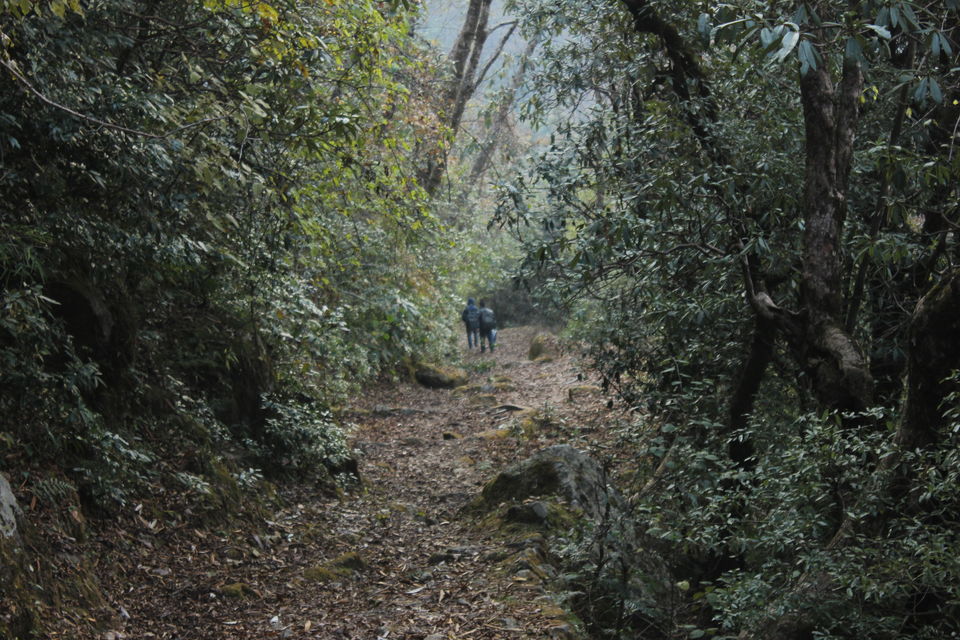 After 2 hours of easy hike we reached Gundagwar. Thankfully we found a taxi to Ukhimat from there. At around 8 o'clock we reached Ukhimat and got a decent hotel just near the Bus stand hoping we can catch the 5 am bus easily.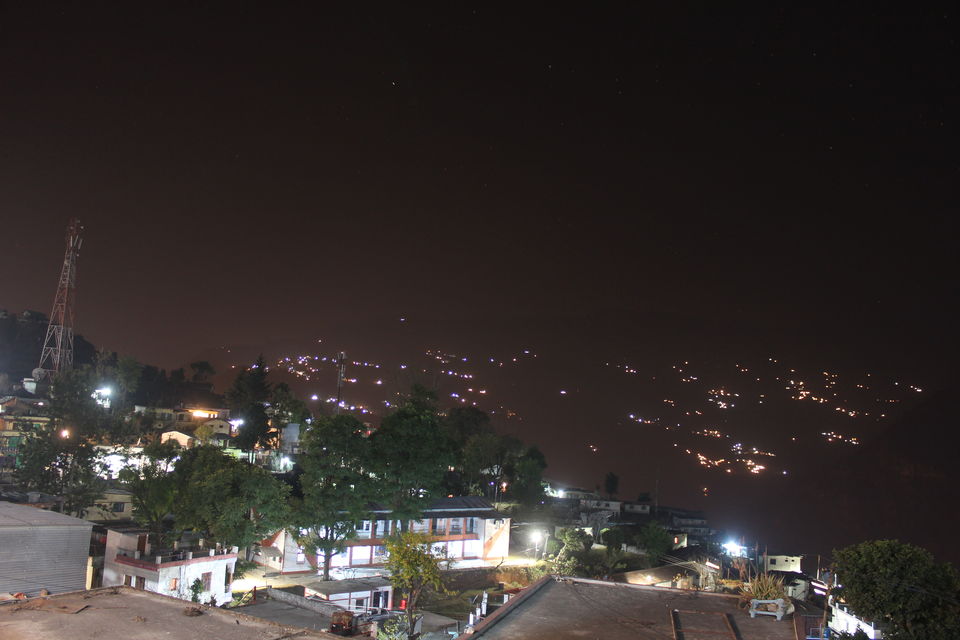 We reached Rishikesh at around 3 pm and caught our bus to Delhi easily. Every time whenever i visit to the mountains, I promise them that I will be back, may be not here but some where else in the Himalayas. My love and respect for the mountains is something which I can't express in mere word.