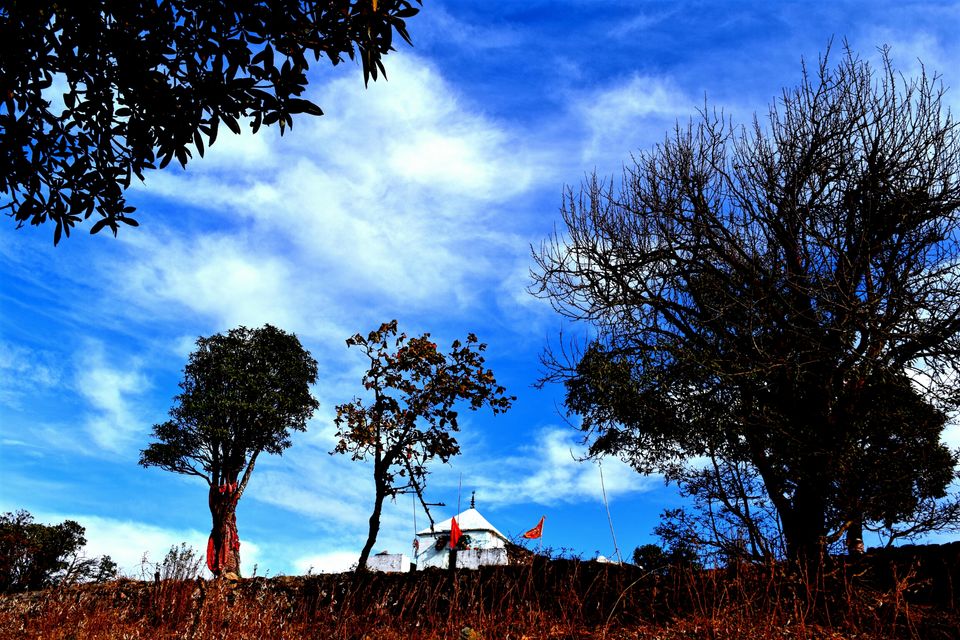 On Christmas I decided to kickstart new year with some solitude and peace away from city noise and amidst nature beauty.
Our riders group DBATG (Delhi Bikers Adventure and Touring Group) was planning tp ride to Marchula, a less heard place located @ 36 Km distance from Ramnagar in Uttarakhand State. I was not going to miss the opportunity and decided to join them.
On 30th Morning by 5 AM IST all riders assembeled @ our meeting point which was Indraprastha Park, Sarai Kale Khan, Delhi. We were given tea on arrival and group hoodies and reflector jackets for riders saftey. By 6 AM all riders were assembled and group Admin breifed us about our day 1 ride.
After breifing we kickstarted our journey. On day 1 we were supposed to take route. Indraprastha Park - Ghaziabad - Gajraula - Rampur - Kashipur - Ramnagar - Marchula
All the roads on this route was in excellent condition and smooth except some bad patches between Kashipur and Ramnagar.
By 9:30 AM we reached Gajraula our breakfast point where we had parathe and curd. By 11 AM after small breifing we left for Marchula following the route to Ramnagar via Moradabad, Kashipur. By 1:30 we reached Ramnagar and refuled our tanks for the rides to come.
We left for Marchula our camping destination by 2 PM. After an hour and half ride we reached Marchula. Our camping destination was Taarni Resort.
It was around 4 PM and we were hungry all riders had only break fast, we were served our lunch and it was delicious.
After having lunch we started to set our camps, interacting with fellow riders and make some new friends.
After dinner whole DBATG group assembled at bonfire and introduction with each other. After a funfilled evening we went to sleep by 12 AM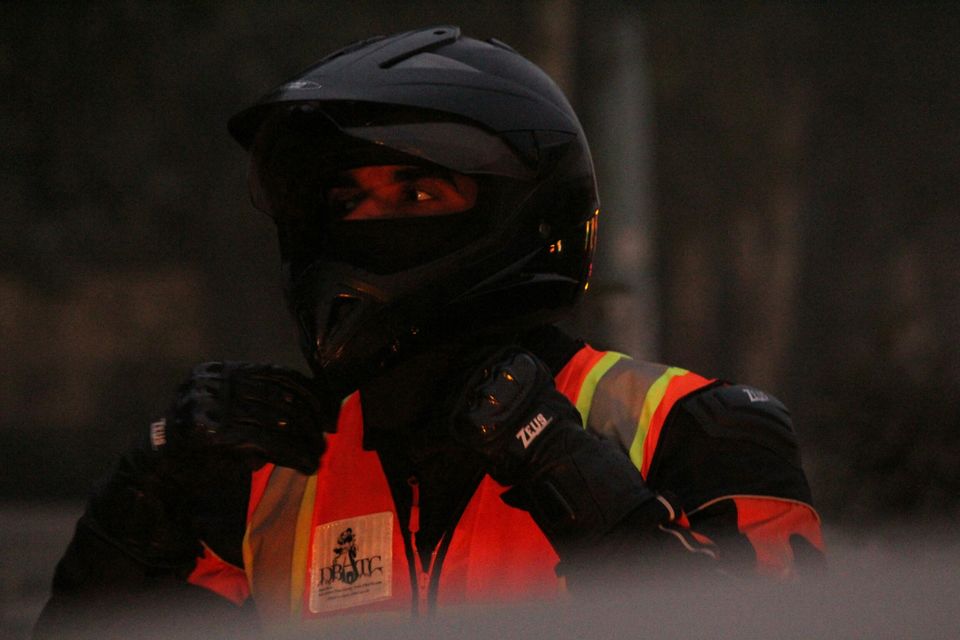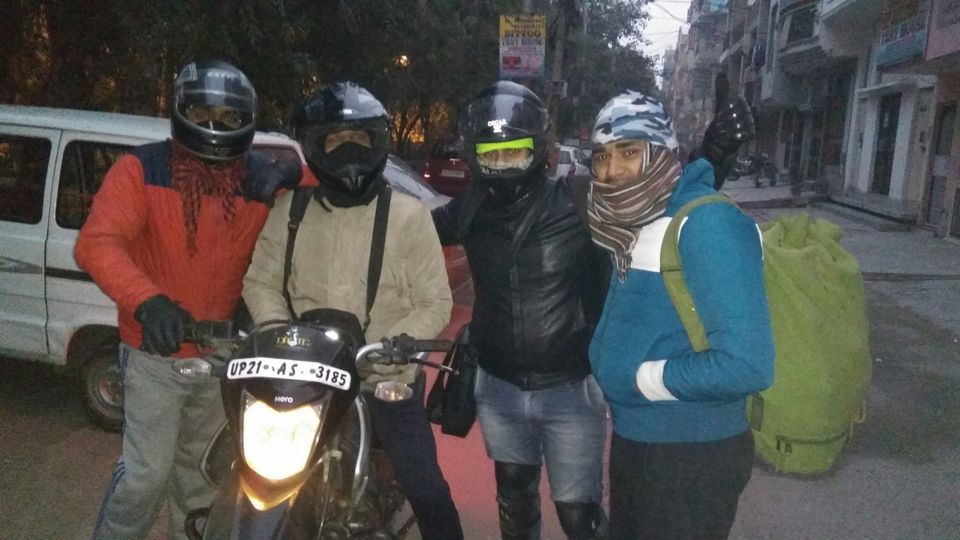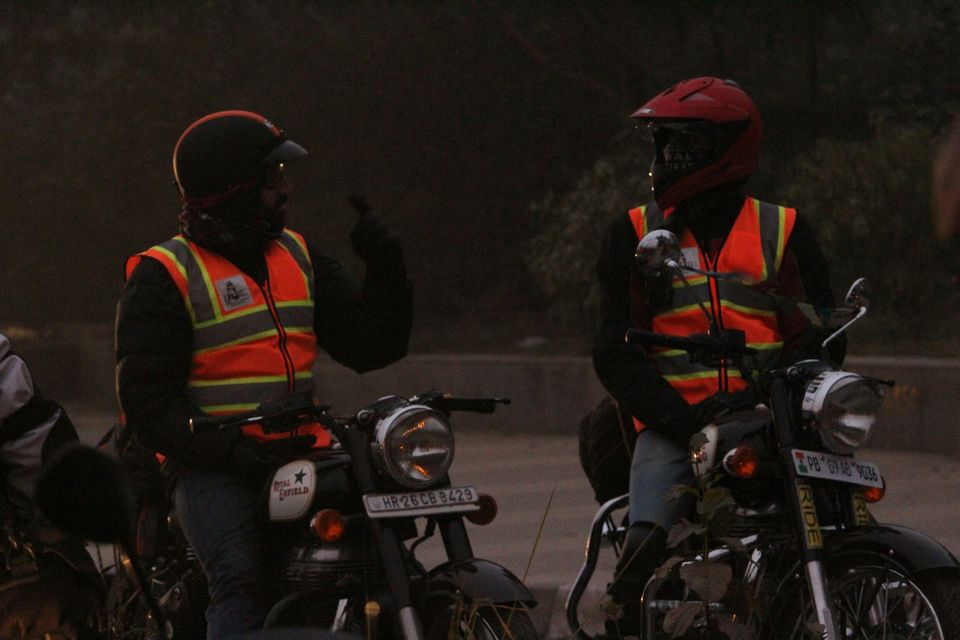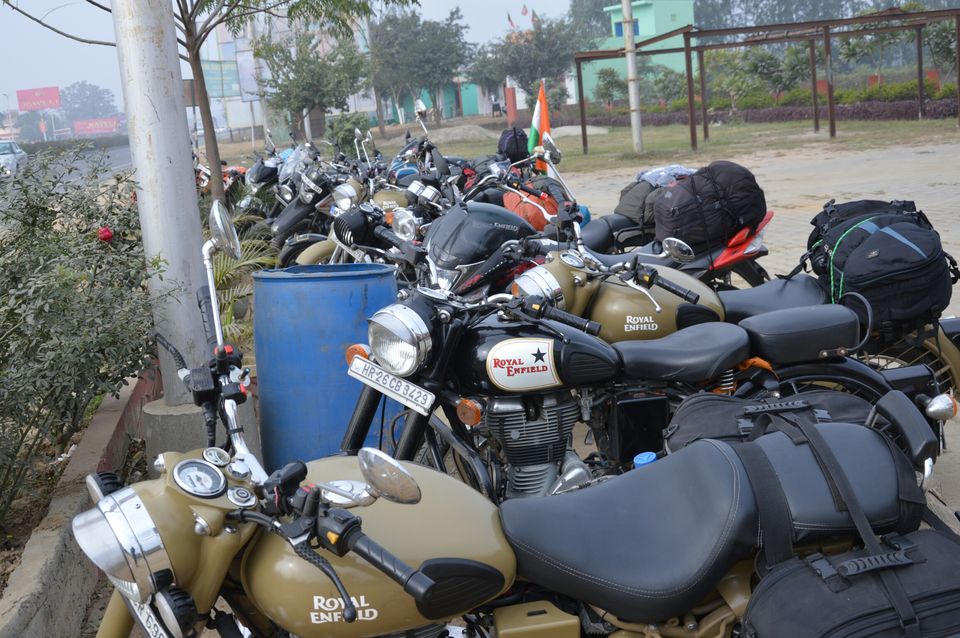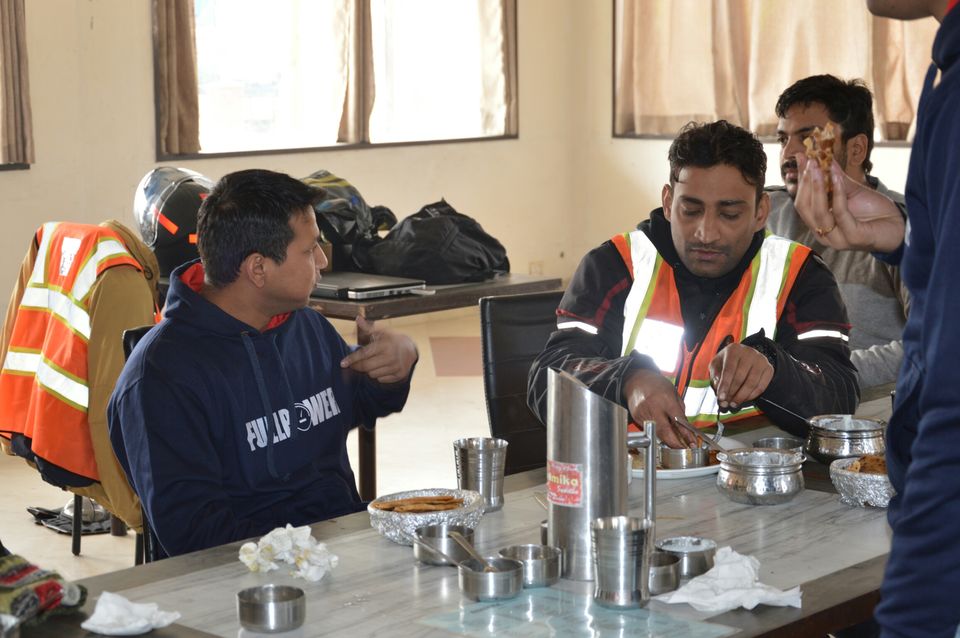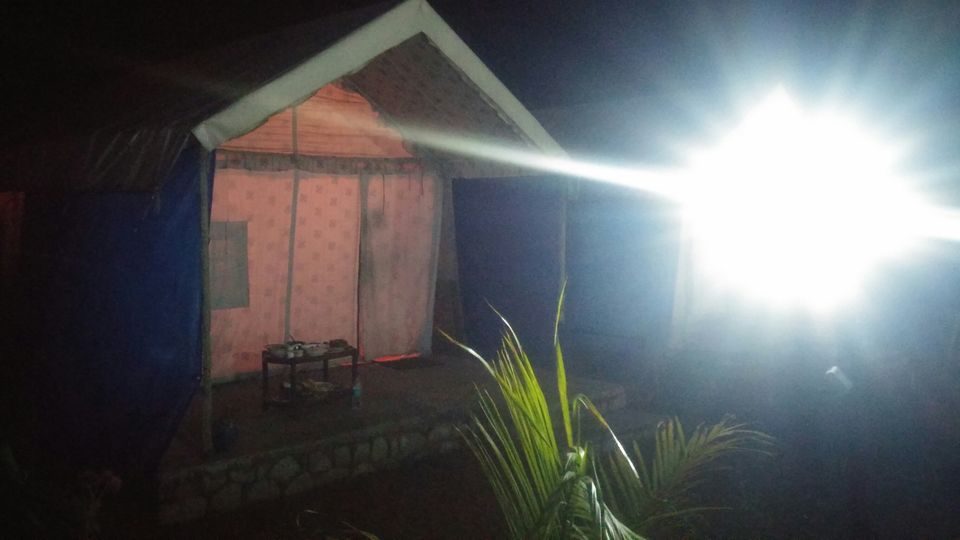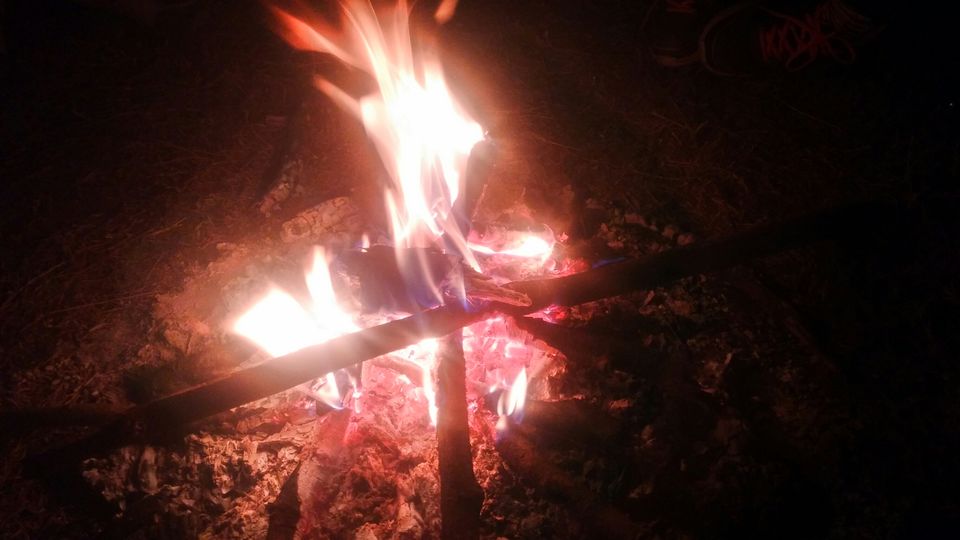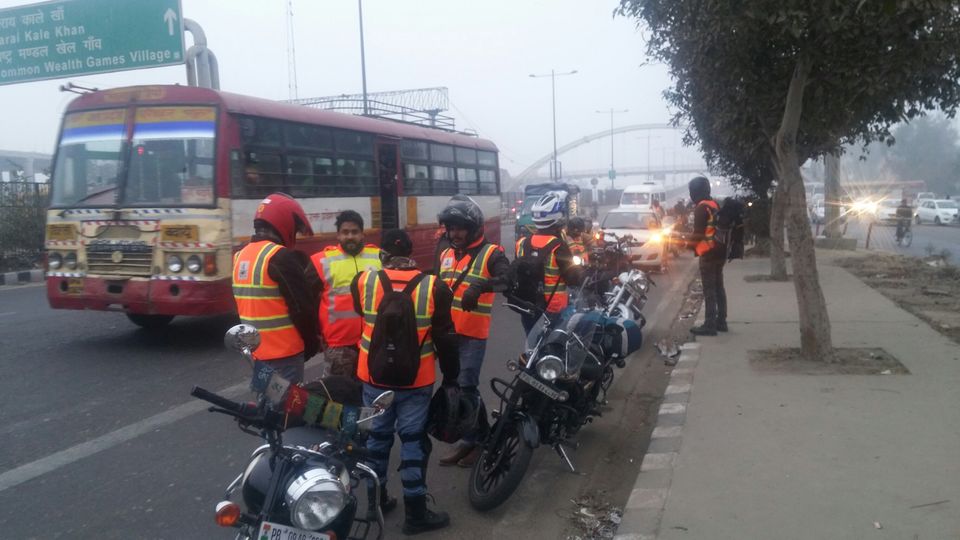 We started the day early to see the sunrise in the hills. It was beautiful place. We witness the sunlight grazing towards resort from the hill top and the sound of water flowing in river stream was the cherry on top.
By the time all riders had breakfast it was 11 AM. Then we planned to visit Gujrugarhi Tunnel which was @ 33 Kms ride from Marchula followed by 4.5 Kms trek one side.
After a 90 min ride we reached the starting point of trek and were accompnied by two local boys to show us the way in Jungle. We began the trek by 1:30 PM and as soon as we started most of the riders felt to regret it ????, but as our body warmed up we were enjoying the walk in the nature.
It was a dense forest of pine trees. The quiteness of the place was mesmerizing. It took us around 1 and a half hours to complete the trek and reach the hill top where a beautiful temple of Lord Shiva and Goddess Durga was situated.
Those who made it all the way to the top were feeling a sense of acomplishment and reward of our 1.5 hour trek was beautiful. Cool wind with sunlight and the amazing view of hills was something which is hard to explain in words.
After a 30 mins halt we decided to head towards 100 of years old Gujrugarhi Caves built by our gorkha brothers as a secret hide out from British Empire. It was. 20 min trek down the hill top. On entering the cave we experianced the hard conditions faced by our brothers for our freedom.
There was no light in the caves and it was filled with boobytraps. One wrongfoot and you will find yourself in deep wells within the caves (wells were of course dried up due to course of time). After visiting the cave we decided to go back to our trek starting point where our bikes were parked. It took us another 1 hour to reach there.
It was 5 PM and every 1 was exhausted after the trekking. We also skipped our lunch as there was nothing to eat on the top of hill. So every 1 decided to have some chocolates and biscuits to get some energy and ride back to the camping site.
After getting energized we started our ride back to camping site. It was getting little late and dusk was falling rapidly. So we started to ride saftely. As the nature turned off its light we had to turn on our bikes headlight and wow what a scene. One bike following other bike tail and creating a string of bikes. As we moved down hills the waves created by the bikes tail light was an delightful experiance.
We reached our campside at Marchula by 7:30 PM and it was New Years Eve, time to bid farewell to 2016 and welcome 2017.
Locals were playing their folk music and dance. After having dinner we joined them as well. We had introduction session again as some of riders joined us on day 2.
Chilling night, bonfire, folk music, and company of awsome people made the night impossible to forget. I got a chance to interact with some #NextLevel brothers and had a quality discussion with one of my senior in my line of work, recieved some quality carrer advise and then it was time to party.
On midnight we lit lanterns to welcome 2017 followed by music and dance.
Around 2 AM we decided to go to bed.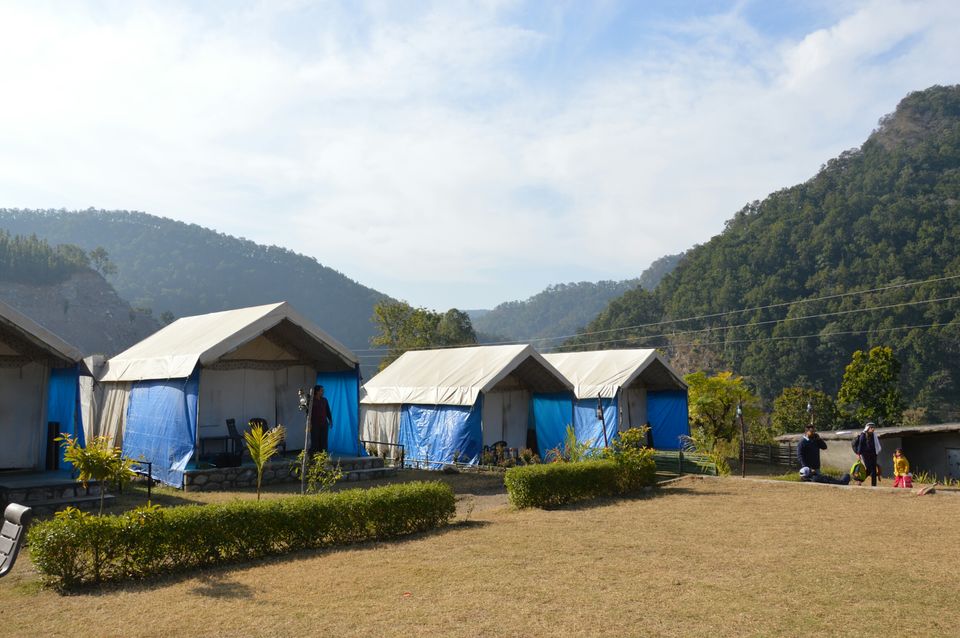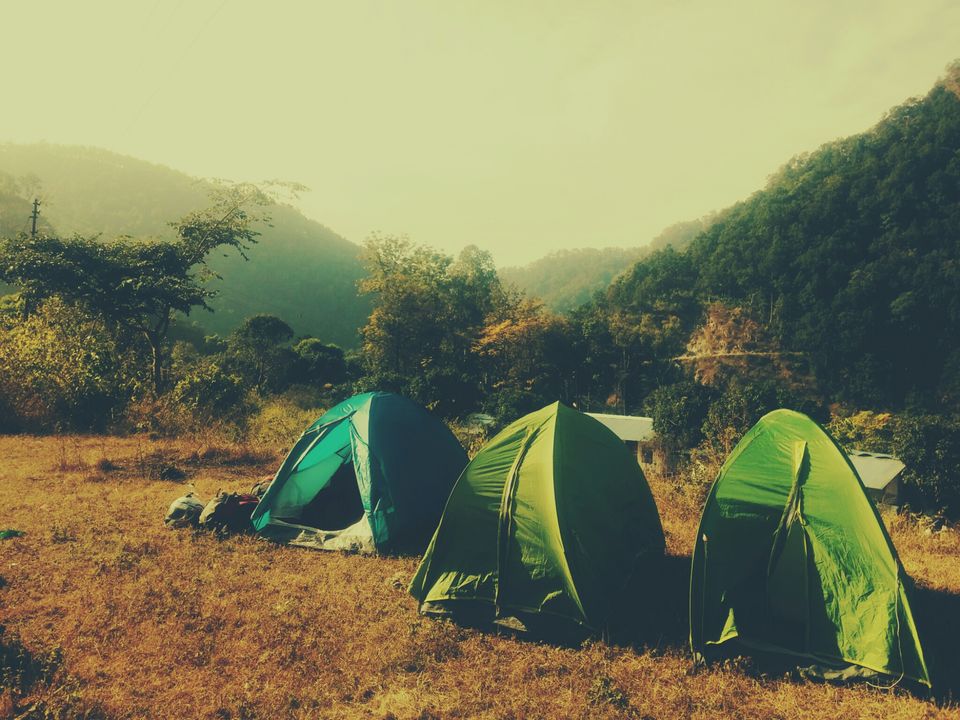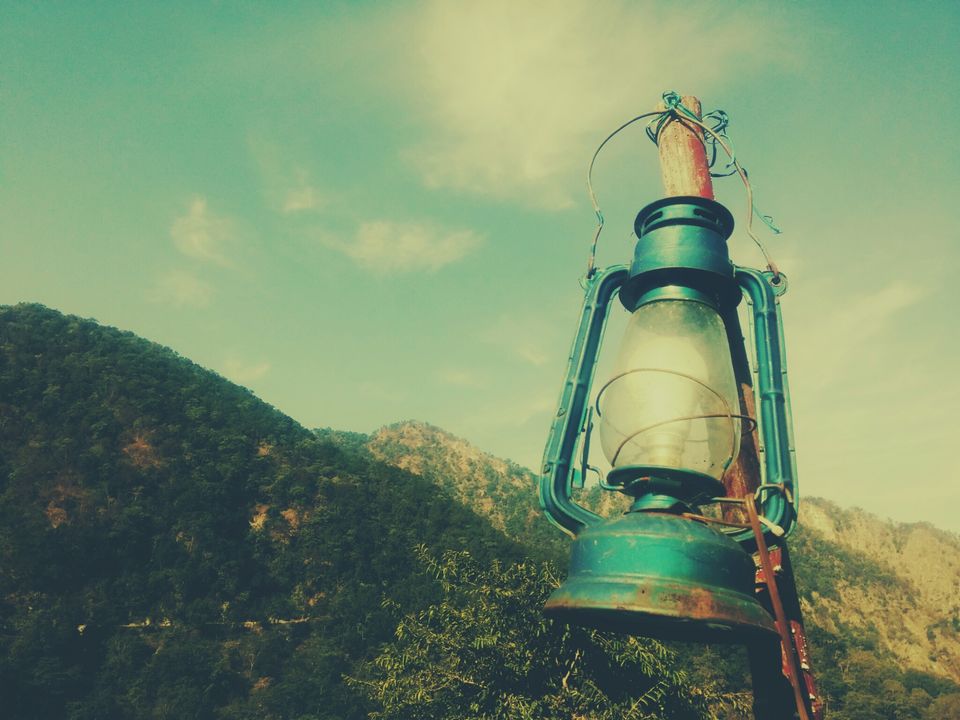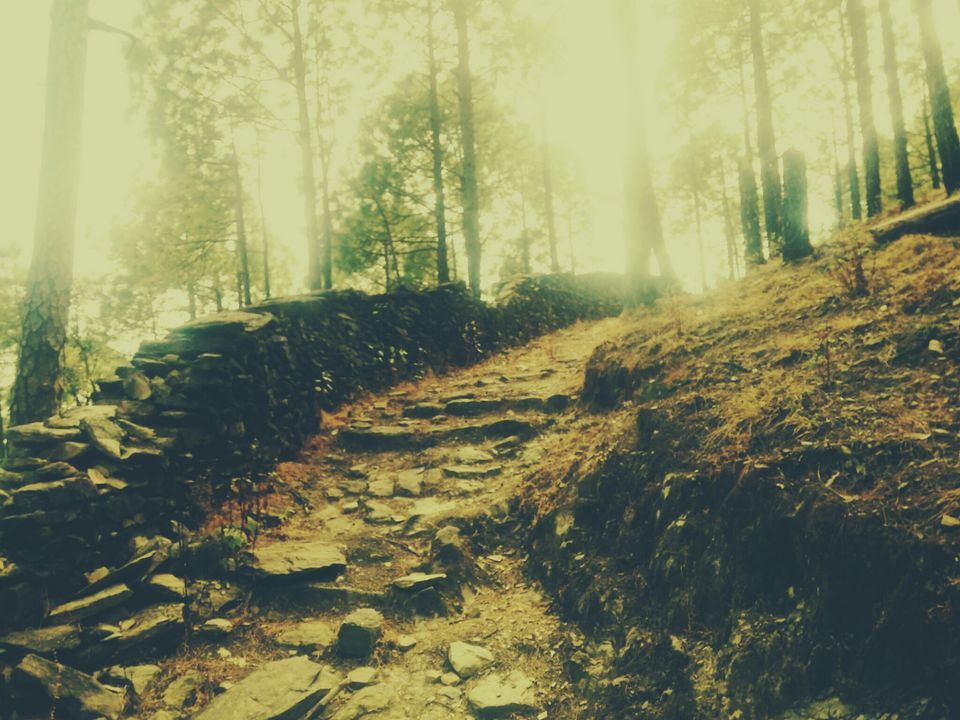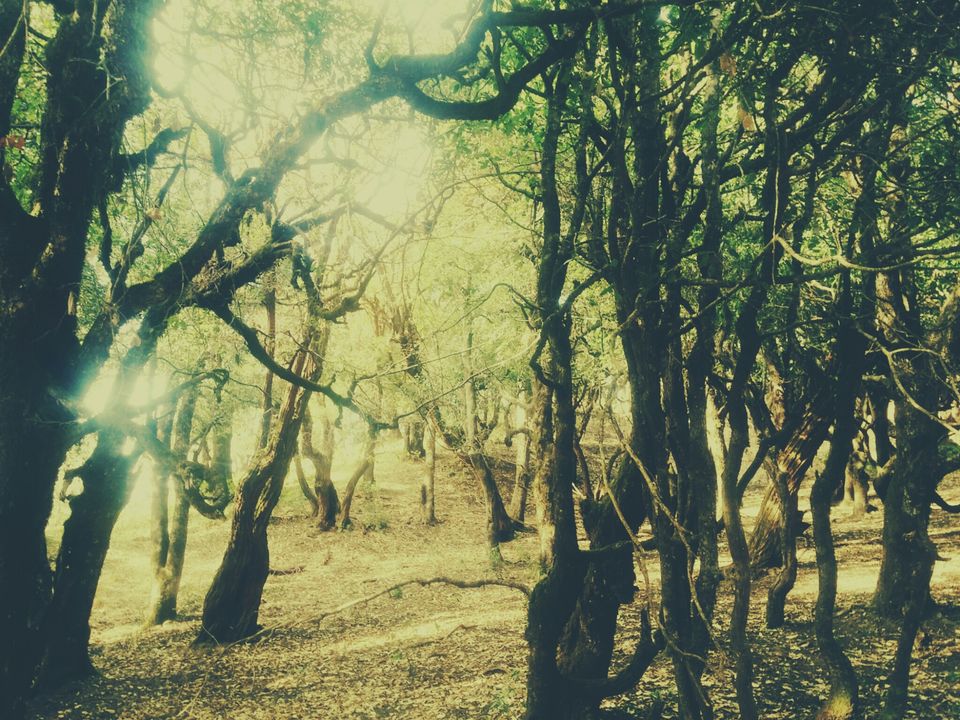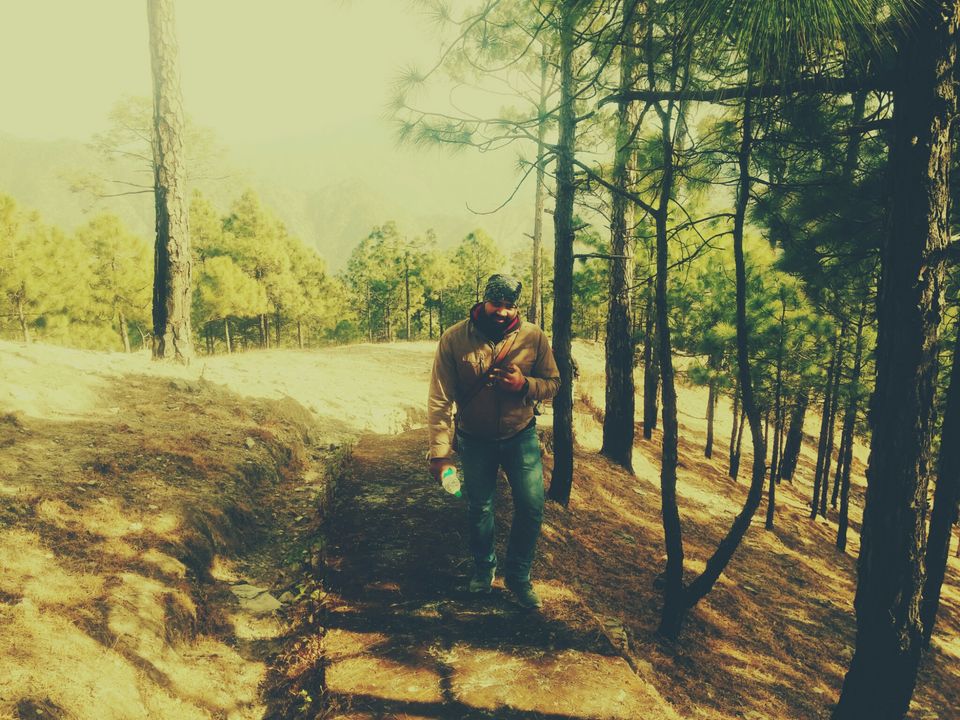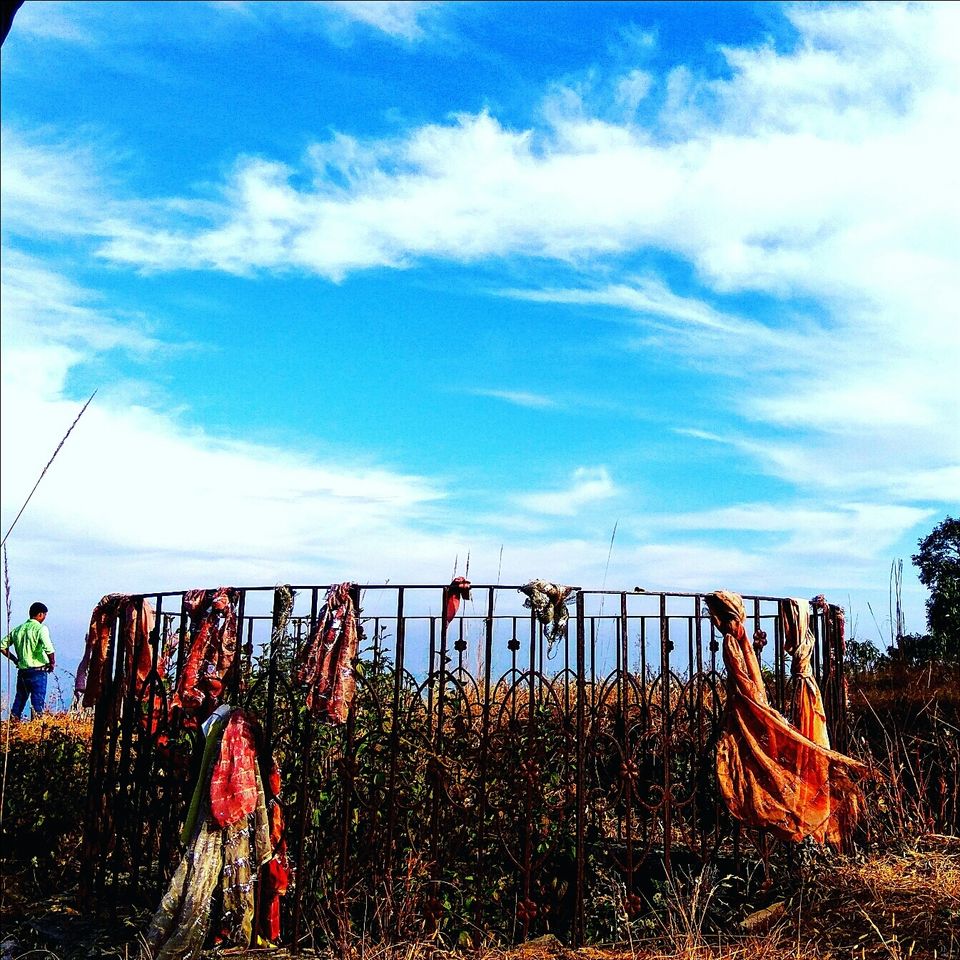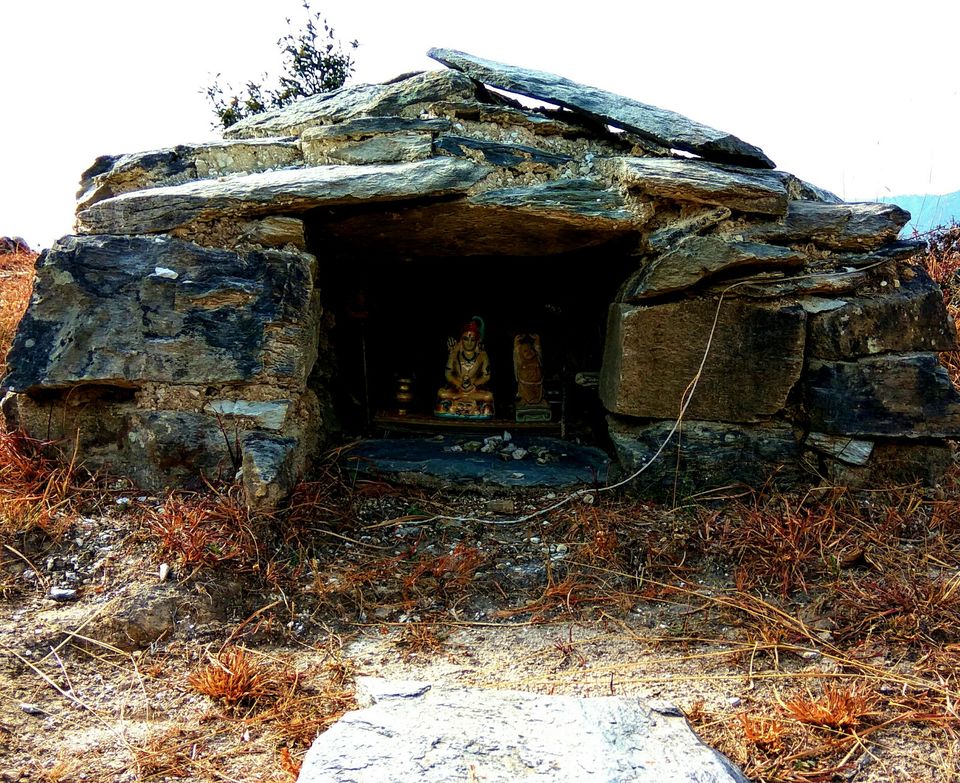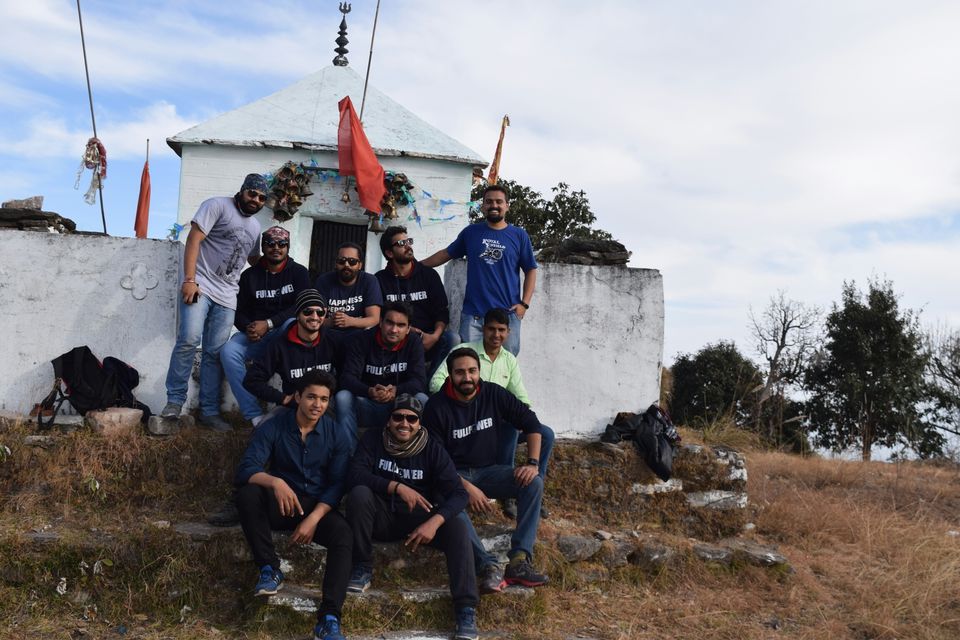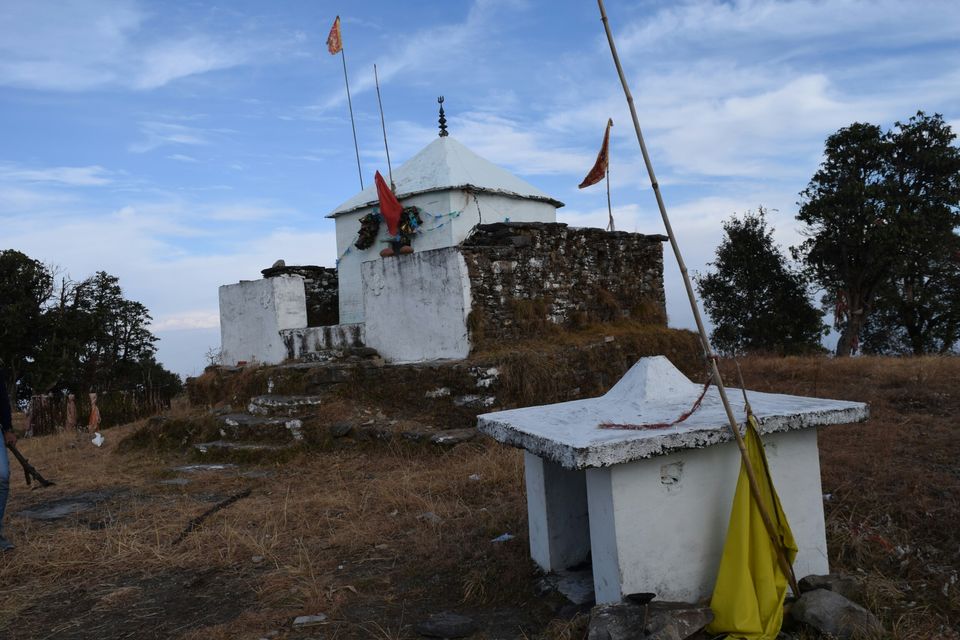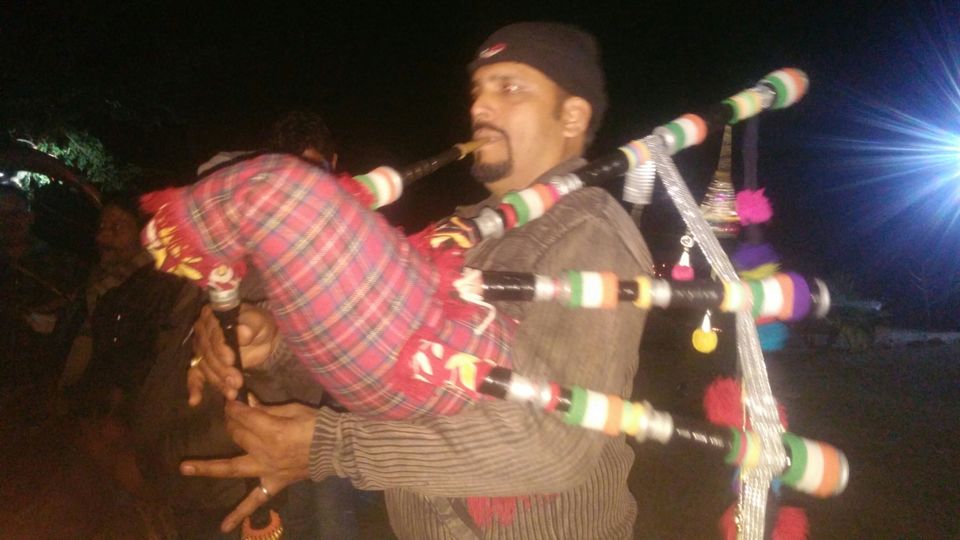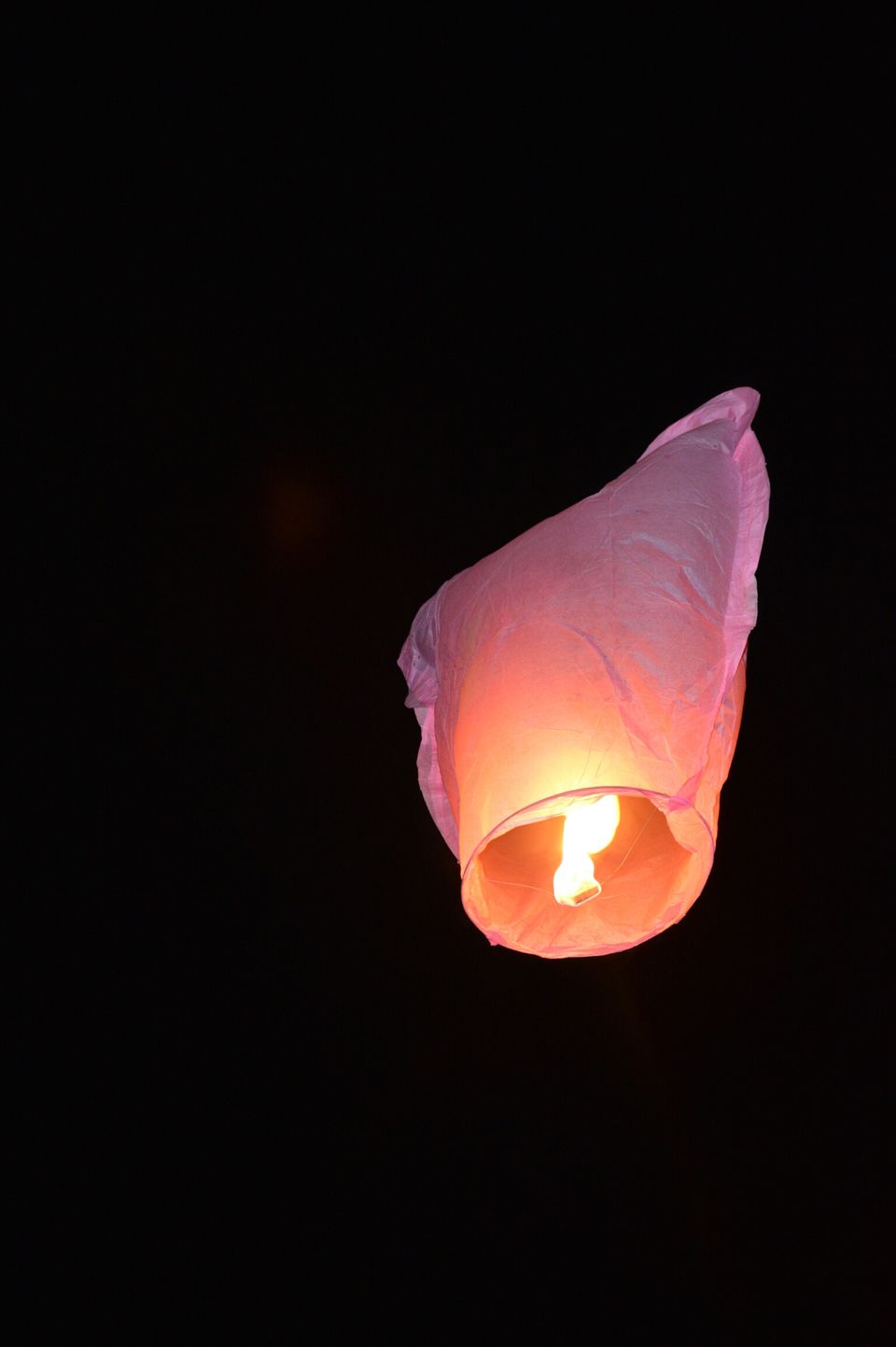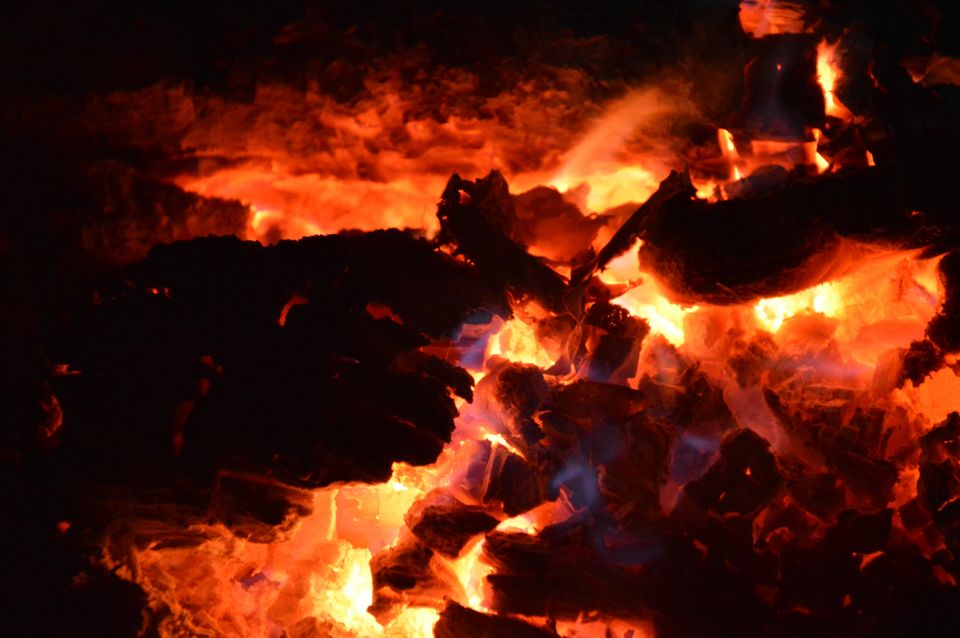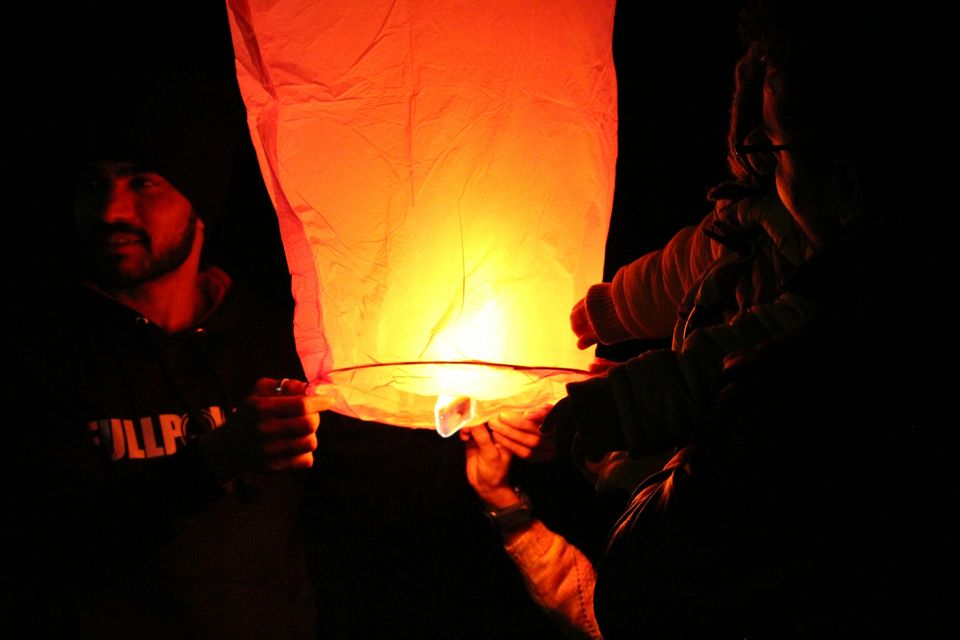 Start of day 3 was little late as every one was exhausted with last night party and day 3 came with an end of awsome trip so no one was very much excited about it. We were supposed to have breakfast by 10 AM and start our ride back to Delhi be 11 AM.
Those who got up early were waiting for others to get up so that we can leave. While waiting some one suggested while others get ready lets go and spend some quality time at the river side. Bunch of bikers including me started their bike and went @ the river side.
Water was freezing cold but sound of water was amezing. No one was daring to enter the water at first but then one daredevil removed his clothes and jumped in the water. Seeing this others also followed him.
My feets froze as i entered the water. One dip into the water I was shivering. After some time we got used to of the temperature and started enjoying. While we were in the water some bikers thought of taking the adventure to #NextLevel and entered in water with their bikes.
Among the bikes crossing the river, Hero Impulse was the quickest one to cross the river with almost no difficulty followed by KTM Duke 200 which took some time but with help managed to cross the river. Mahindra Mojo got almost struck in water and it look lots of effort to finally get it out.
After getting spending some time @ river we got notice that our break fast is ready and we started heading to our resort. By the time every. one had breakfast and were ready to go it was 12 PM after noon.
We then started our journey for Delhi but to our bad luck we found heavy traffic jam on our way back from Jim Corbett Park to Ramnagar as it was New Year and place was filled with tourists. By the time we left Ram Nagar it was 3 PM and we were running behind our schedule to reach Delhi by nightfall.
We reached Gajraula by 6 PM and all riders decided to have our last meal for the trip @ local dhabha.
After the meal there was 150Kms non stop ride till Ghaziabad and our last meeting point was decided as Dasana Toll in Ghaziabad. We reached Ghaziabad by 9 PM and it was time to bid farewell to our new friend and brothers with a promise to see you soon on the next ride with full power.
After bidding adieu to every one all riders left for their respective homes ending 3 days beautiful journey