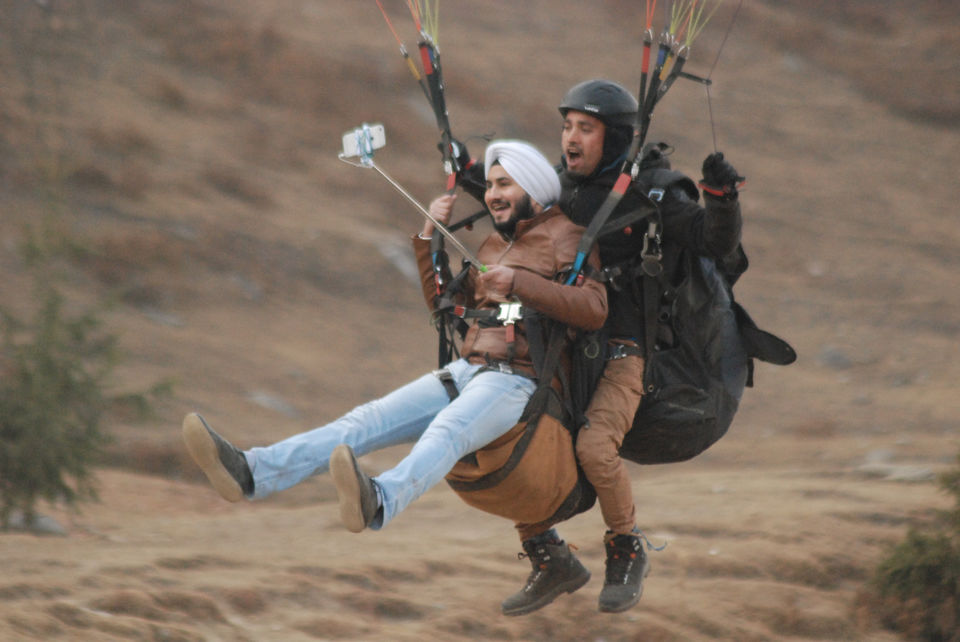 Start the trip from ISBT, Delhi around 10 PM by Himachal Tourism bus. This is the perfect bus to travel in any place in Himachal Pradesh. Buses are good and be on time always.
Finally reach Manali around 12:30 PM. Yes !! Finally with heavy traffic jam and crowded for New Year's Celebrations. We have already booked hotel for 2 day stay at Manali as weather was reflecting as "Expected Snowfall at New Year's Night". Nothing else planned.
After New Year's celebration we change our plan and leave hotel. We rented Bullet from Manali and went to Manikaran. Beautiful journey for those who love mountains like me. Yes again we stuck in jam in near by Kasol for 2.5 Hours. We were planning to stay at Kasol after visiting Manikaran Sahib Gurudwara but Kasol was overcrowded and we didn't get any decent Hotel in our budget. It was getting dark and we decided to take a room in Gurudwara Sahib. Finally got it and rest for the day.
We awake at around 7 AM. Its dark but we had planned to start trip early because we have bus in Evening. We get ready by 8:30 and left Gurudwara Sahib and went through -2 degrees. Hands were frozen and we buy globes from local vendor in Kasol. During journey we went through flat tyre and our plan get delayed by 1 hour. We have a plan to reach Solang by 2 PM and left Soland by 3 PM to board over bus at 5 PM. However we reach as we planned. Solang Valley is best place to roam around and Paragliding. Well on time we leave Solang with gorgeous pictures and Paragliding experience i can have for the first time. When we were on the way to Manali from Solang Valley, Our bullet stuck in between and we saw burst from brakes. Tyre jammed and it was 4:15 PM. Only 45 mins and we were stuck with no option to miss our bus but suddenly we found a can driver who help us (Life Saver). We drop bullet at Manali and reach to our bus at 5:00 PM.
Is it not interesting? Or i can write in such manner.. Please check Video.. I bet you will plan this trip. Let me tell you we were only 2 guys with unplanned activities.
https://m.facebook.com/story.php?story_fbid=1235754099835450&id=100002026162167