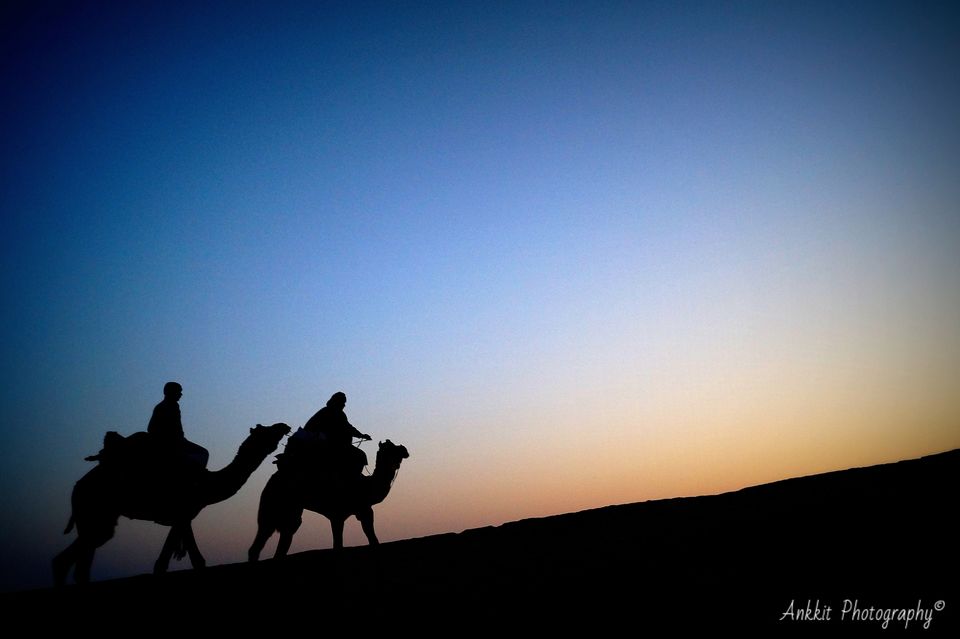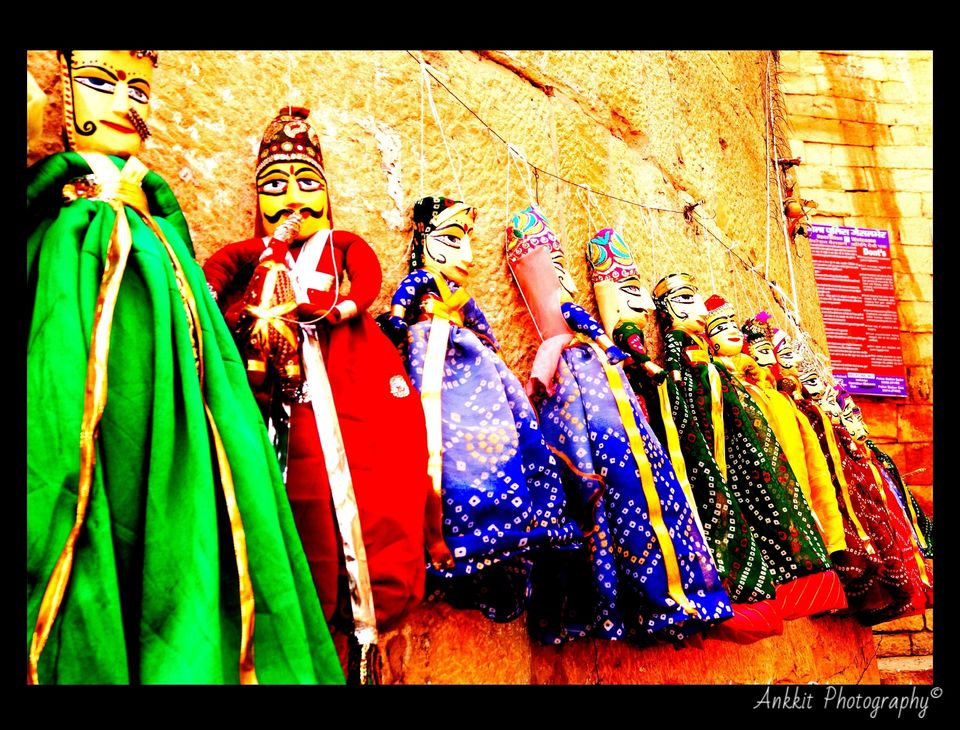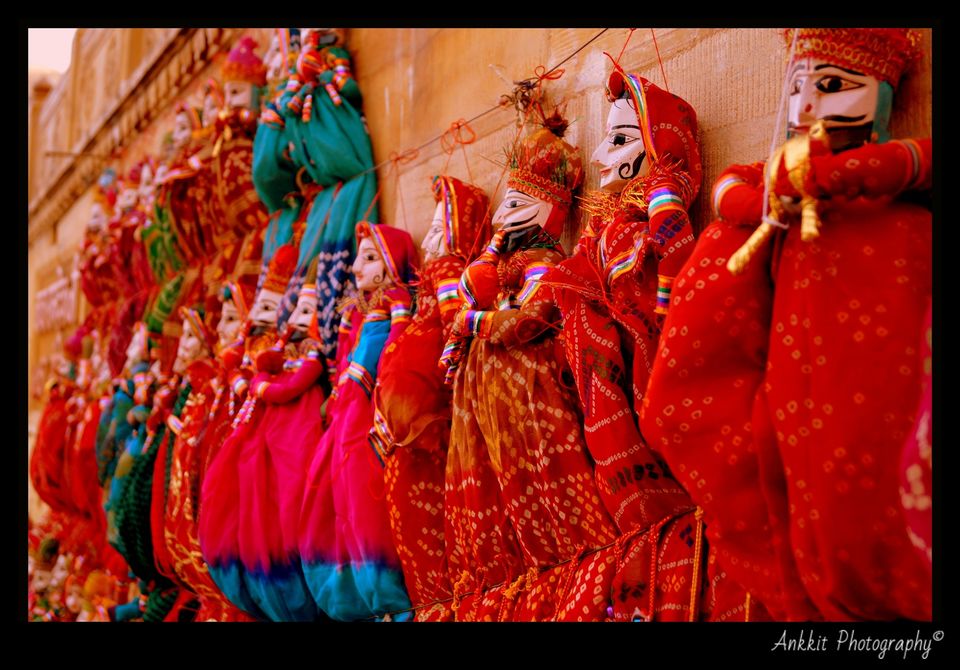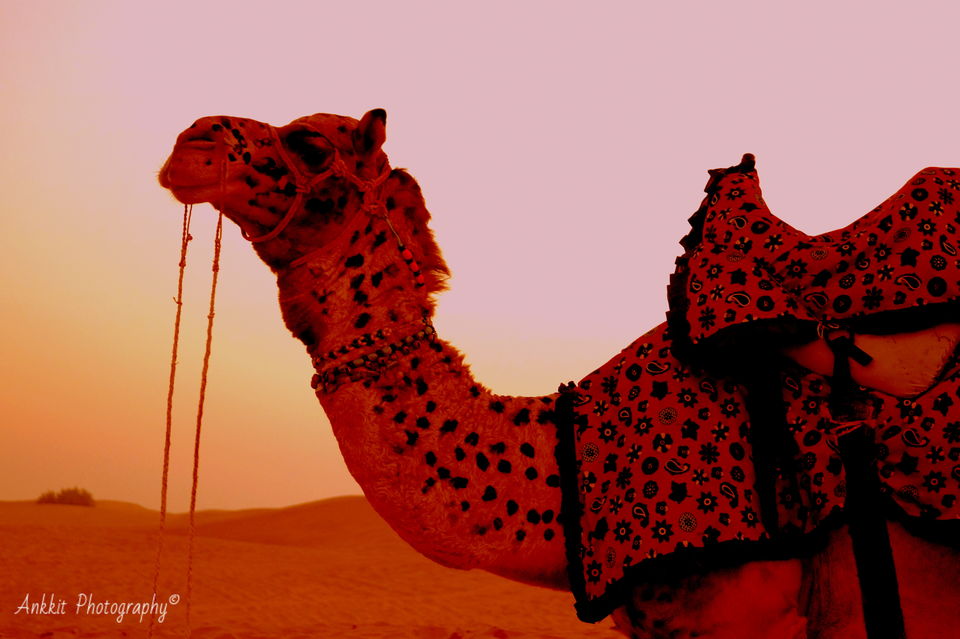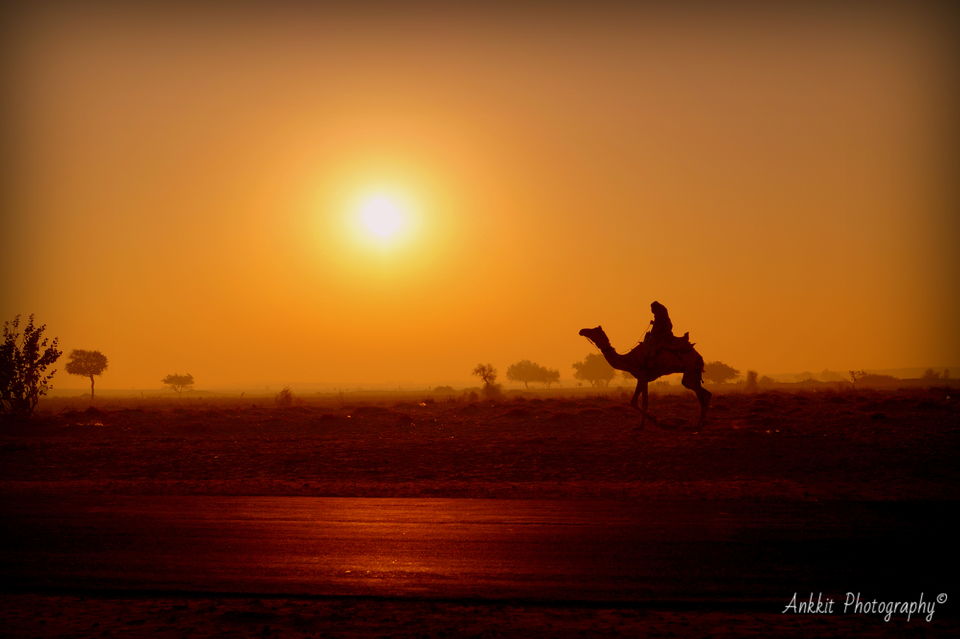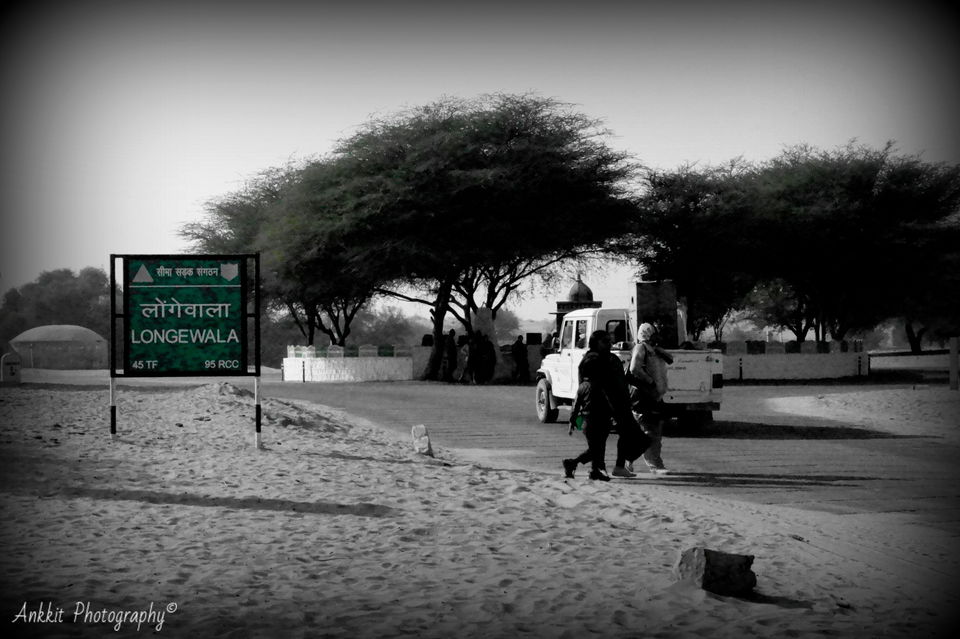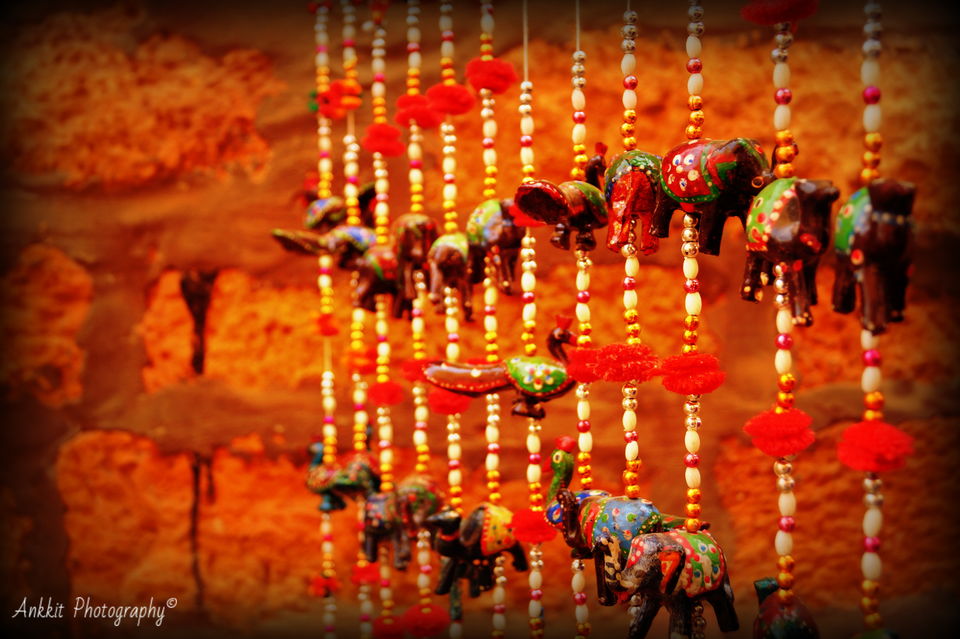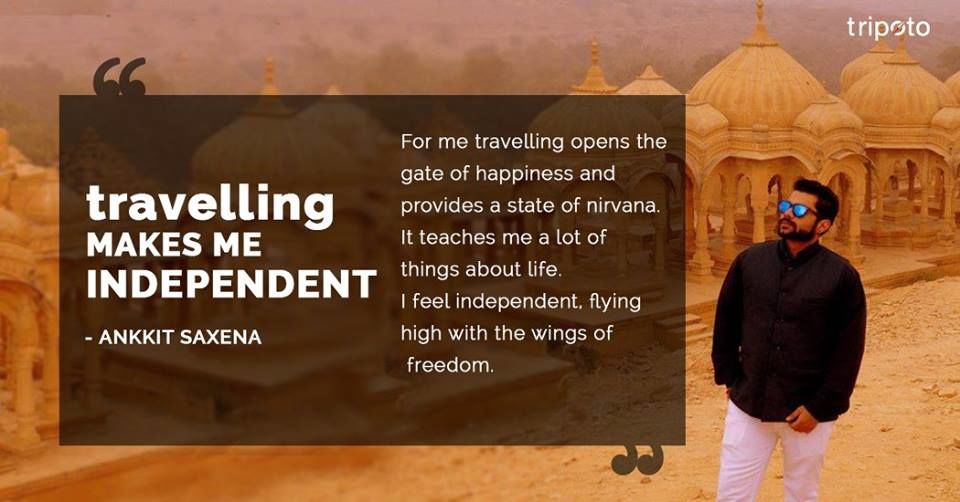 The world is a book and those who don't TRAVEL read only a page. – Saint Augustine

An adman by profession and a traveler by passion. For me travelling opens the gate of happiness and provides a state of nirvana. I also believe that travelling teaches a lot of things about life. You feel independent, flying high with the wings of freedom. You explore places and finally find yourself which makes you more open minded.

Rajasthan the land of Rajput Kings, decorated with its own rich culture and magnificent historical architecture. This state has always been one of my key places of interest to explore. However visiting Jaisalmer city became my first choice.

I guess if somebody wants to explore India, railways and roadways are the best options because you can see the landscape changes in every quarter of 24hours. Hence I decided to travel through Indian railways. It takes an average of 14-15 hours of journey time to reach Jaisalmer through railways. If you want to relish some traditional rajasthani aromatic cuisines, Jodhpur railway station will be the most recommended place to enjoy it. Its lips-smacking kachodi and mirchi wada will crave your tongue for more.

Placed on the north western corner of India, the city has its own charm and beauty. Ruled by the Rajput King Jaisal Singh, the city is creased by yellow sand stones. Its almost in the centre of the Thar desert and
you can find the whole city carved and made with the yellow sand stones crowning its name as the golden city.

However, before exploring the city, I decided to first visit the Thar Desert where I had already booked desert night camp. These night camps give a whole lot of difference experience. These night camps are located almost 40kms away from the Jaisalmer city and are installed at the village Sam also known as Sam sand dunes. These camps can only be found between October to February because after these months the temperature reaches its boiling point and no tourism happens. These camps provides light snacks in the evening, traditional rajasthani dance program, dinner and good tent accommodation. The package also includes camel safari however, this doesn't happen at the Thar desert which is situated 2-3kms away from the camps. The camp camel rides are done at Sam sand dunes where you will find foot marks all over the place and filled up with a lot of crowd. In case of Thar desert Jeep safari, one have to hire a jeep.

Now for me experiencing Thar desert jeep safari was the best part of the trip and the best time to go for it is dawn.  When the sun starts rising from the back of the dunes and your jeep is on the way towards Thar Desert, it gives you once in a lifetime feeling. The jeep drivers are the rockstars of the Thar. The kind of adrenaline rush they give by drifting, flying and sliding the jeep on the dunes leaves you with Goosebumps.
Also you will be able to find camels for a ride; camel ride at Thar is unmatchable compared to Sam Sand dunes. The reason behind this is Thar desert provides you solitude with its untouched land.
While I was making up my mind for rolling back to jaisalmer, the taxi driver told us that Indo-pak border is almost 120 kms from Sam Sand Dunes and it hardly takes 3 hours to reach there. The place is known as Longewala where battle of 1971 happened. Bollywood movie Border was also made on the same incident. However you can consider going to Longewala as a road trip. Because you will be able to see different tribal villages on the way, wild camels and deers. Reaching to Longewala you will be able to see Indian army men, tanks and memorial stones mentioning brave Indian soliders and their contribution for the country. You will also be able to see a Pakistani tank and crane captured by Indian soldiers on winning the battle. There is also a Mata Mandir at the place, according to the legend Pakistani army tried to destroy this temple and bombarded almost 200+ bombs on it, however nothing happened to the temple. The unexploded live bombs can still be seen kept in the temple area.

Finally moving towards the golden city Jaisalmer.  The first place I visited at Jaisalmer is Badabagh. Badabagh is 6km away north from Jaisalmer city. Badabagh consists of cenotaphs  of the Kings of Jaisalmer.  As per the guide's briefing, Raja Jai Singh created a water tank here making this particular area green in the whole desert. It was also told by the guide that to make this garden fertile the raja brought fertile soil from Pakistan which use to be India (Hindustan) that time.  
Coming back to Jaisalmer fort, the beauty of this fort is that during sunlight it gives a yellow outlook and becomes golden during dusk. Its always better to hire a guide or audio guide gadget with an ear phone which is available at the ticket counter while entering the fort. Taking your camera into the fort will also charge you around 150bucks. The fort is in very large area  where people also have their own home and living with in the fort  boundaries. The fort also contains good shops, where you can buy Rajasthani traditional stuffs.

When you reach the terrace of the fort, you can view the whole golden city. The terrace view also allows you to give a glance of famous merchant Haveli, which is now a heritage museum. Moving towards the haveli, the finishing and sculptures of the haveli  gives you a feel like you are in heaven. Carved with such a beauty that you want to stay at the place for a long. These havelis includes 3-4 floors build similarly one after another. It is also a nice place for  solo photography. 

On the other hand talking about Jaisalmer market, one should be good at bargaining, the shopkeeper will open there mouth which becomes a costly affair. It should be always considered in the mind that the shopkeeper will always shoot the prices 50 or 100 bucks higher. You can easily buy some good mementos like a camel statue, a rajasthani men idol playing traditional instrument, refrigerator magnet stamps, women bags, decorative items and stuff made from sand stone.

Moving towards the bottomline, I will personally recommend each and everyone to once visit this one of a kind golden city. Its beauty will always leave you in amazement and will tag a mark in your heart.   


- Ankkit Saxena