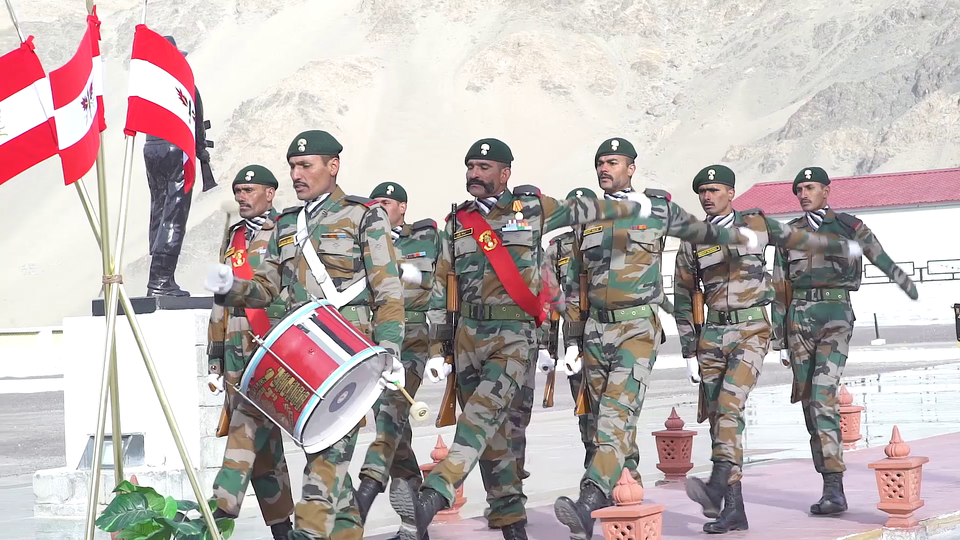 The Fire and Fury Corps (14 Corps, Indian Army) welcomes you to the World's Highest Battle Ground….. "Ladakh"………… The Land of many passes, one of the most picturesque parts of the Indian Union, featuring an outlandish terrain.
Meet the Protectors of Ladakh – The Fire and Fury Corps of the Indian Army and their story of indomitable spirit, unflinching grit and unmatched gallantry.
While Ladakh's history is shrouded in religion, it is also based on military conflicts. The borders of Ladakh have witnessed several violent battles after independence in 1947-48, 1962, 1965, 1971, 1984-89 (Op Meghdoot) and the Kargil war in 1999.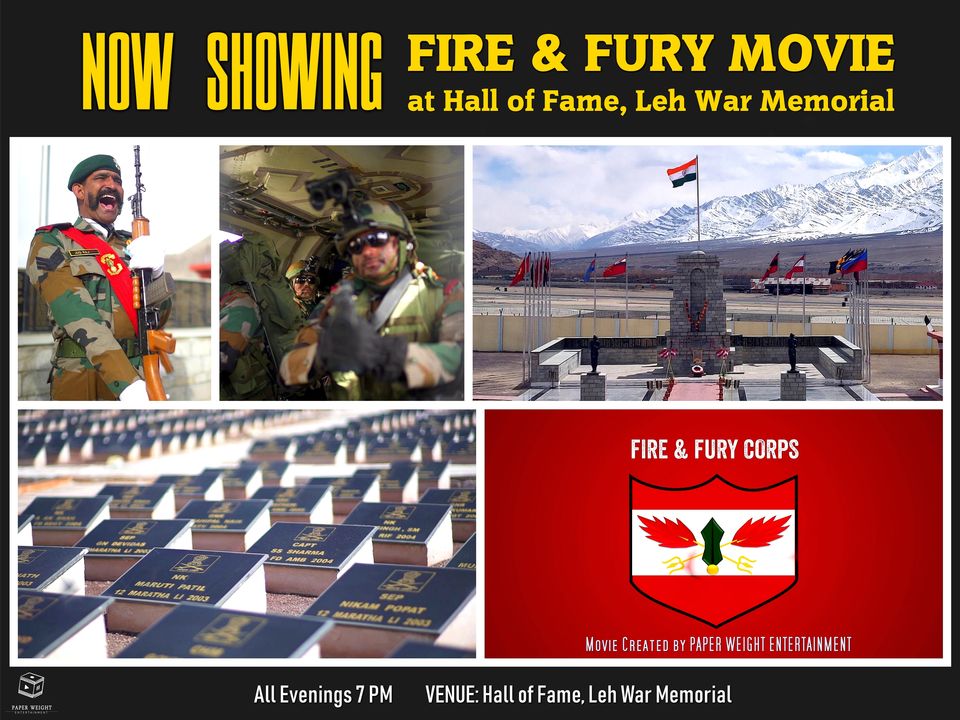 The prayer flags in Ladakh may flutter with the winds of luck but our national flag continues to flutter in this region not because of the winds, but the breath of each soldier who fights nature and enemies endlessly to keep Ladakh safe and hospitable.
The Hall of Fame Memorial was built in the memory of the martyrs, who placed the nation above their lives.
We honour those who sacrificed their lives in defending the motherland in various Wars.
Today, as we stand here in Leh, bowing to these men of steel, let the hearts be warmed by the courage and valour of the brave hearts of the Indian Army, who, with their Fire and Fury, have kept the Indian flag fluttering high since eons, and will continue to do so for all times to come.
Run by the Indian Army, this Museum/War Memorial houses war weapons, history exhibits, local cultural and nature exhibits, a Cafe & a Souvenir Shop.
VENUE: Hall of Fame Museum, Leh-Kargil Road, near Leh Airport - Open to All Daily- Entry Fee Rs 100.
How to Reach
Hall of Fame Museum is located on the Leh-Kargil Road about 4km away from Leh city. From the Leh Airport, Hall of Fame is located at a distance of approximately 2.1km.
Frequent Searches Leading To This Page:-
Places to Visit in Ladakh, Best Tour Packages for Ladakh, Top Ladakh Tour Packages for Family, Top Ladakh tour packages with price, Things to do in Ladakh, Things to do in Ladakh, Ladakh Holiday Tour Packages